Crypto trading has become a lucrative option for investors all around the world. Several apps have emerged for this purpose, among which Vauld has gained attention for its user-friendly interface and wide range of services. However, as with any financial technology, users should prioritize safety features of such platforms. So, is Vauld crypto app safe? In this article, we have discussed the features and safety measures installed by the platform to ensure a safe and profitable investment journey for you.
What is Vauld?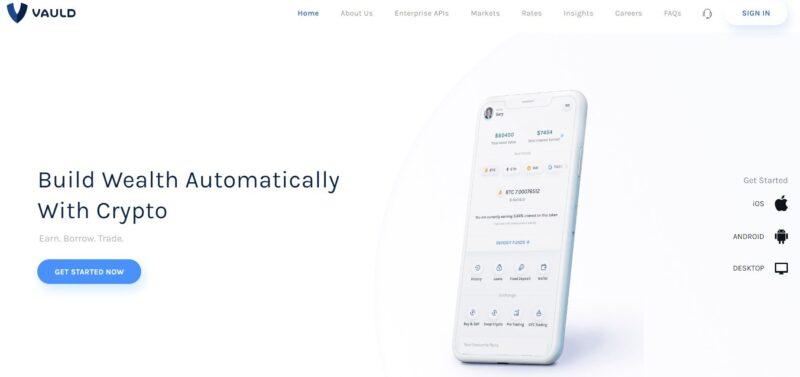 Vauld, headquartered in Singapore, functions as both a cryptocurrency bank and a trading platform. Although it doesn't operate as a standalone crypto exchange, it collaborates with Binance, utilizing their exchange infrastructure. The company was established in 2018 by Sanju Sony Kurian and Darshan Bathija. Since 2021, Vauld crypto app has significantly increased its involvement in the cryptocurrency trading arena, positioning itself as a credible competitor to prominent platforms like WazirX and CoinDCX.
Vauld provides a comprehensive platform where you can engage in various financial activities with your cryptocurrency holdings. These activities include buying/selling, swapping, lending, and even taking out loans using your crypto assets. By storing cryptocurrencies like BTC and ETH in your Vauld account, you can earn weekly interest on your deposited funds. Think of Vauld as a crypto equivalent to a traditional savings account offered by banks. Moreover, they also offer the option of fixed deposits for your crypto assets.
One distinctive aspect of Vauld is its deviation from the typical exchange format. Its interface is sleek and minimalistic, reminiscent of platforms like Coinbase. The platform is designed for both aesthetics and efficiency, offering features like Automatic Investment Plans (AIP), lending services, fixed deposits, and a professional-grade trading platform tailored to the needs of experienced traders.
Is Vauld Crypto App Safe?
Vauld provides a secure environment for buying, selling, and staking cryptocurrencies. To ensure the safety of your account, Vauld employs Multi-Factor Authentication, utilizing Google Authenticator to generate dynamic passcodes for crucial actions on the platform. This feature is not enabled by default and offers an added layer of protection.
Vauld has partnered with BitGo, a highly reputable custodian in the crypto industry, for custody services. The insurance coverage provided by Lloyd's of London for up to $100 million against various threats further enhances the security measures in place. However, it's essential to follow certain practices to maximize security:
Avoid Fiat Storage: Refrain from keeping any Fiat Currency, like INR or USD, within your exchange wallet.
Secure Asset Storage: Do not store your cryptocurrencies and tokens within the exchange wallet.
Vauld crypto app employs a cold wallet storage system to secure funds, minimizing the risk of online cyber fraud by keeping assets offline. An important highlight is Vauld's strategic partnership with Binance, a renowned exchange, guaranteeing strong liquidity assistance. The platform stands out for its commitment to transparency, providing comprehensive information about fees, liquidity framework, operational processes, and leadership.
Although Vauld offers enhanced security through its association with reputable entities, it's important to note that specific cryptocurrencies, including Cardano, Solana, and Polkadot, are designated as trade-only tokens on Vauld crypto app. These tokens cannot be withdrawn, rendering them inaccessible due to the lack of private key access. To ensure ownership and control, focus on purchasing cryptocurrencies like BTC, ETH, Polygon, and others that can be withdrawn.
Vauld Crypto App Review
Vauld offers an attractive interest rate for lending your cryptocurrency. With the exception of assets locked into a fixed deposit period, the interest is calculated on a daily basis and distributed weekly. Fixed deposit assets earn interest upon maturity. Moreover, you have the flexibility to withdraw your assets at any time, regardless of your participation in the fixed deposit program. As soon as you deposit your assets into Vauld, you start earning interest. Vauld stands out as an inclusive platform, as it only requires a minimum deposit of $1 worth of holdings.
Vauld crypto app sets itself apart by enabling straightforward money transfers through various digital wallets. Promising a secure investment avenue, it extends the option to secure insurance coverage for your funds. Navigating the maze of Indian crypto regulations is not needed with Vauld. Since its based in Singapore, it fosters a crypto-friendly environment. Given the widespread adoption of cryptocurrencies nationwide, immediate impacts of Indian laws on your holdings are reduced.
Also Read: Which is Best Binance or WazirX? Full Comparison
Vauld Crypto App Features
Vauld stands out with its comprehensive range of financial and banking services tailored for the cryptocurrency landscape. It excels by providing Indian users with seamless access to fiat rails through the INR currency, while also offering attractive lending interest rates. All of this is complemented by a straightforward and competitive fee schedule.
1. Easy Availability of Loans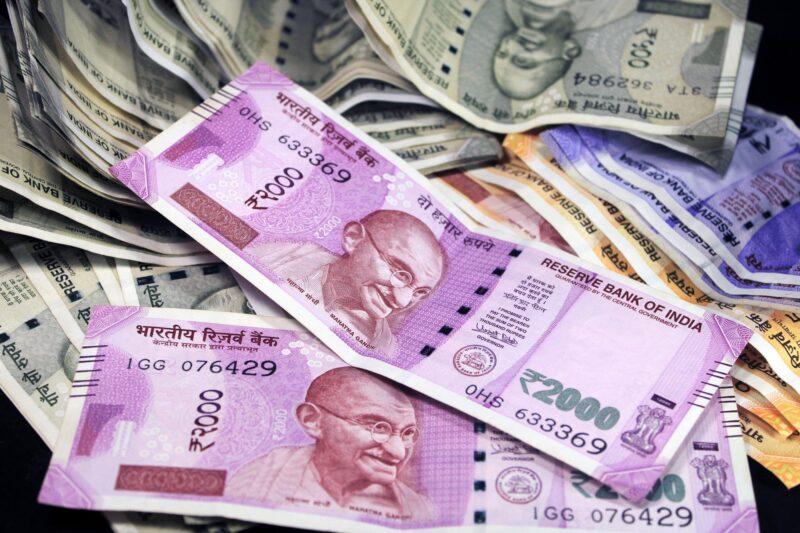 Vauld introduces a unique opportunity for users to leverage their crypto assets by offering collateralized loans. These loans are accessible with a Loan-to-Value (LTV) ratio of up to 66.67%, featuring instant approval and transparency with no hidden fees. The repayment flexibility allows users to settle their loans at their convenience, with the loans being overcollateralized by a minimum of 150%, typically with a repayment window of around 30 days.
2. Simplified Trading Process
Diversifying its services, Vauld crypto app presents a comprehensive trading experience. This encompasses a full-fledged exchange equipped with advanced trading features and detailed charting tools. With liquidity exceeding $50 million, the platform maintains competitive fees, featuring zero maker fees and 0.05% taker fees on select products. Notably, users can simultaneously earn interest on their tokens while engaging in trading activities.
The trading ecosystem offered by Vauld encompasses a broad spectrum of more than 150 coins and trading pairs, denominated in INR, USD, USDT, and BTC. Trading enthusiasts benefit from seamless integration with TradingView for enhanced charting capabilities, while order books cater to the needs of advanced traders. Accessibility is key, with mobile applications available for both Android and iOS devices, empowering users to trade and swap on-the-go.
3. Community for Crypto Lovers
A standout aspect of Vauld's approach is its emphasis on community engagement. The platform introduces a distinctive feature called Crypto Circle, providing a dedicated space for discussions spanning overarching crypto topics such as global adoption and upcoming tokens. Additionally, Vauld crypto app supports developers by offering comprehensive API support, facilitating their journey in building and innovating within the crypto landscape. Notably, crypto trading funds are securely custodied with trusted exchange partners like Binance, ensuring seamless execution on various order books.
4. Optimal Resource Utilization
Vauld's operational model features a centralized pool that optimizes resource utilization. User deposits are directed to this pool, where they are allocated for lending purposes, supporting borrowers within the ecosystem. To accommodate withdrawals, a separate float is maintained, ensuring liquidity for users seeking to retrieve their funds.
5. Instant Swap Facility
Vauld crypto app has introduced an innovative Instant Swap facility, allowing seamless conversion between different cryptocurrencies, bypassing the need for Indian rupees or any intermediary currency. This streamlined process not only simplifies day trading but also caters to individuals dealing with smaller transaction volumes.
You can engage in BTC to ETH trading while avoiding the use of INR to bypass trading fees. Instead, a minor transaction fee tied to the blockchain becomes applicable. Your trading scope is limited to coins compatible with the Vauld Swap platform; however direct swaps with INR are excluded. The option to convert coins is particularly valuable when dealing with coins facing liquidity challenges. This method enables swift exchange between coins with better market liquidity, incurring a nominal fee.
6. Pro Trading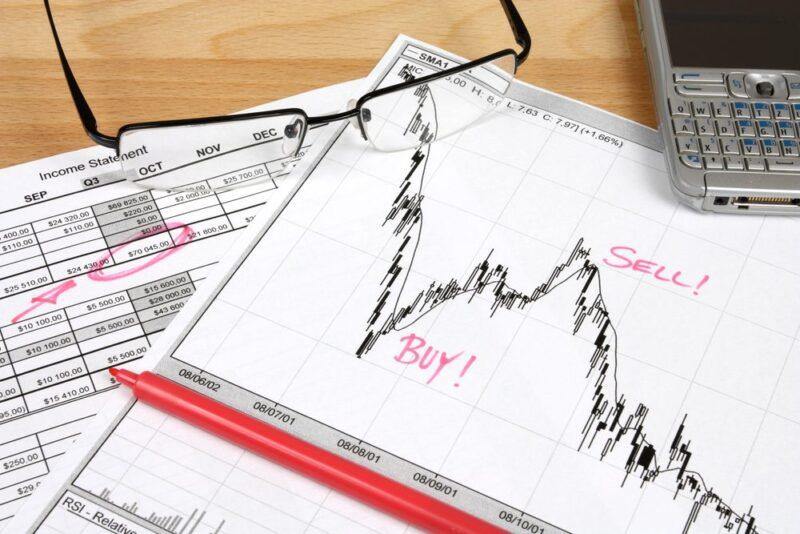 Transitioning from the Instant Buy/Sell Platform to Vauld's Pro Trading Platform is a seamless move for those seeking to engage in crypto trading at a professional level. Familiarity with platforms like Binance or FTX would certainly aid in navigating the Vauld interface. Its offerings extend to additional functionalities like setting price alerts and facilitating over-the-counter (OTC) transactions.
For traders who appreciate personalization, Vauld crypto app provides diverse layouts and customization tools, empowering users to craft a crypto trading environment tailored to their preferences. Fundamental to a short-term profit strategy are the targets set for both buying and selling. Notably, this platform does not support limit order placement, establishment of sell or buy calls, or access to charts showcasing sophisticated trading patterns such as the Head and Shoulders pattern.
7. Fixed Deposit
Vauld offers the opportunity for individuals to utilize the fixed deposit (FD) feature for their cryptocurrency holdings. This option is available for various cryptocurrencies such as bitcoin, Ethereum, and USDT, and users can engage in FD without facing any fees. The flexibility of this service allows users to withdraw their original bitcoin amount without any charges upon canceling their deposit at any time. Notably, a minimum deposit of $1 is permissible, while there exists no upper limit on the deposit amount.
Fixed deposits provide elevated interest rates with lock-in options of one, three, or six months. Exiting early doesn't incur penalties, but it results in receiving standard base interest rates for the deposit duration. To accrue interest, funds must remain within the Vauld wallet, although external wallets like MetaMask and Trust are also compatible.
8. INR (Indian Rupee) Trading
Vauld crypto app enables seamless trading of cryptocurrencies using Indian Rupees (INR), boasting a substantial liquidity exceeding $50 million. The platform ensures instantaneous processing of all deposits and withdrawals, ensuring a smooth user experience.
9. Enterprise API
Enterprise API offers a swift solution to establish a cryptocurrency wallet within a mere ten-minute timeframe. This comprehensive API serves as a singular platform to initiate and oversee wallets for a wide spectrum of cryptocurrencies. Whether it's a centralized wallet for the entire organization or an array of wallets for individual users, the API caters to all needs. Notably, the provision of multi-signature wallets adds an extra layer of security.
The roster of supported cryptocurrencies encompasses BTC, ETH, USDC, USDT, TUSD, BUSD, PAX, DAI, XRP, BAT, and XLM. It's worth highlighting that Vauld adopts a policy of not retaining your private key, prioritizing security. Users can take advantage of the instant exchange feature, applicable to all supported cryptocurrencies. Tracking funding details is effortlessly manageable through a customizable dashboard. An intriguing facet is the potential to generate interest by seamlessly integrating your funds with Vauld's lending APIs.
Also Read: 12 Best Penny Cryptocurrencies to Invest In 2023
10. Automatic Investment Plan
Automatic Investment Plan (AIP) is a valuable tool for investors seeking to mitigate the effects of market volatility on their investment portfolios. This feature operates by systematically diversifying an individual's investments across various assets at optimal intervals, aiming to maximize potential returns.
Moreover, users have the flexibility to curate their personalized AIP baskets, comprising a selection of assets they deem suitable. With AIP's implementation of the diversification strategy and precise timing, users can be confident in obtaining optimal prices when purchasing cryptocurrencies, eliminating concerns about mistimed acquisitions. This hands-off approach enables users to enjoy the growth of their cryptocurrency portfolio as Vauld AIP adeptly carries out its designated role.
11. Referral Program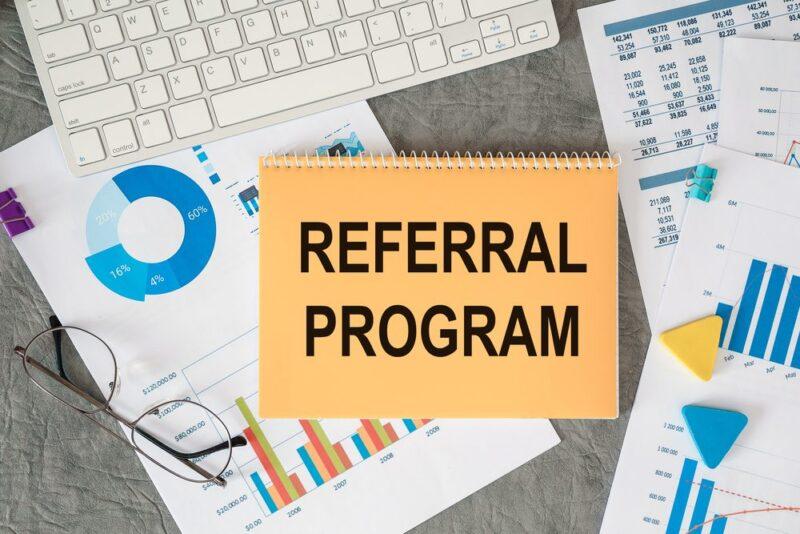 The Vauld referral program operates on a straightforward basis. When your referred users engage in trades, you earn 40% of the fees generated. Additionally, you receive 5% of the interest they pay on their held assets, as well as 5% of the total interest accumulated from their loans. This initiative has been established to actively promote and motivate new user engagement and support.
12. User-Friendly Interface
Vauld crypto app boasts an exceptional UI/UX, characterized by its sleek and minimal design that offers comprehensive options. From swift buy/sell actions to creating fixed deposits and checking crypto balances, everything is conveniently accessible. Vauld's one-click instant buy/sell feature simplifies crypto purchase, making it ideal for both beginners and those focusing on top cryptocurrencies. By eliminating chart analysis and excessive numbers, it has streamlined the process, outshining the complexity of traditional investments like Mutual Funds or Stocks.
13. Easy Registration Process
Getting started with Vauld is very simple. You have the option to effortlessly set up your login credentials using various methods such as Gmail, Facebook, or Twitter. By furnishing your name, email address, personal mobile number, PAN card number, and proof of address (either Aadhaar or voter ID), you can open an account on Vauld crypto app.
The KYC verification process takes just a few minutes to complete, enabling you to swiftly engage in crypto trading, borrowing, and lending. Upon opening your account, it's necessary to provide a selfie, alongside attaching copies of your PAN card and documents validating your address. Once your profile setup is complete, you can access the homepage, where you'll find a range of options including a wallet, fixed deposit opportunities, a bitcoin exchange, and a referral menu.
14. Customer Service
Customer support is a hallmark of Vauld's service. The platform provides assistance through ticket-based queries and live chat, bolstering customer satisfaction. For users with substantial holdings, premium support is extended, accompanied by dedicated account managers for those with custody exceeding $100,000.
Also Read: 17 Best Cryptocurrency to Mine in 2023
Vauld Crypto App Fees
Vauld offers the most competitive trading fees compared to other exchanges in India. Depositing fiat currencies like INR, USD, and other options into your Vauld account is free of cost, making the process entirely cost-effective.
Trading Fees
Vauld implements a flat and consistent fee structure for trading, where both market makers and takers are charged the same fees.
Market makers (liquidity providers) and takers (liquidity consumers) are both subject to a trading fee of 0.1%.
No volume-based incentives or tiers are offered, setting Vauld crypto app apart from other exchanges.
An exception is the USDT/INR trading pair, which features a 0% maker fee and a 0.05% taker fee.
Unlike some exchanges, Vauld does not provide extra rebates to market makers, making it less suitable for high-volume traders seeking net rebates or fee-free trading.
Fee Incurrence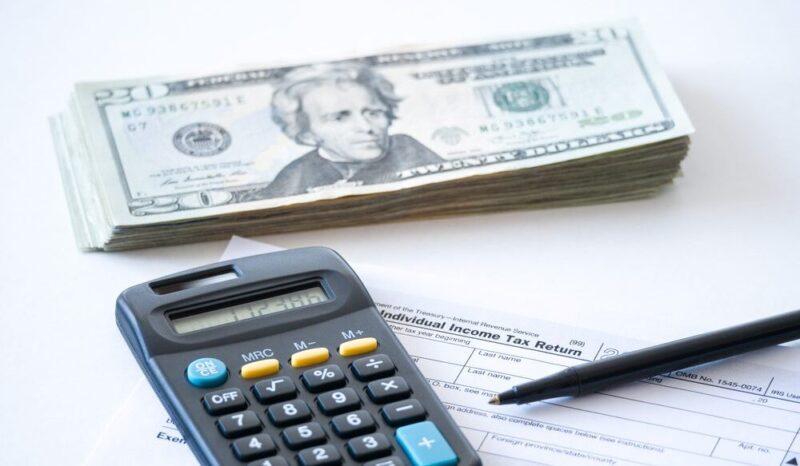 Trading fees are applied when the exchange's matching engine executes an order.
No fee is charged if an order remains unfilled or is cancelled before execution. The fee only applies upon successful execution or future execution.
Account Fees
Vauld crypto app does not impose fees for creating or maintaining an account.
No deposit fees are applied for digital assets or fiat deposits.
Withdrawal Fees
Withdrawal fees for digital assets vary and are categorized as dynamic, meaning they can change based on Vauld's discretion or blockchain network congestion.
Account Activity Fees
There are no fees for registering, maintaining an inactive account, or holding funds within the account.
Users are free to retain assets in their accounts for any duration they prefer.
Vauld Crypto App Pros
Seamlessly exchange between a variety of cryptocurrencies and traditional FIAT currencies.
Enjoy an interface designed for beginners, ensuring an accessible experience.
Utilize enterprise-grade APIs to effortlessly generate and oversee multiple wallets.
Seamlessly integrate with INR FIAT infrastructure to facilitate transactions.
Benefit from support by prominent figures within the cryptocurrency sector.
Rest assured with a highly secure platform, safeguarding your assets.
Your assets are fully insured, enhancing peace of mind.
Vauld Crypto App Cons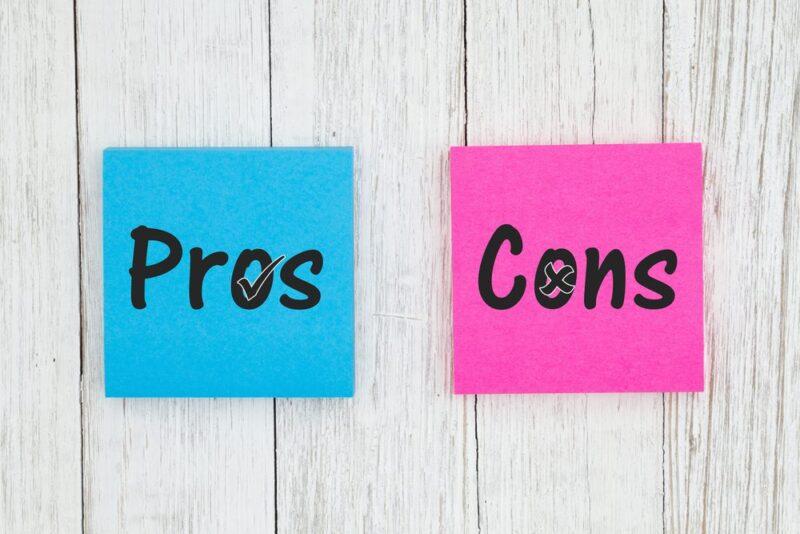 Insufficient educational resources available.
Limited to supporting the INR as the fiat currency.
Absence of derivative products in the offering.
Solely facilitates spot trading.
Adopts a flat maker-taker fee structure.
Mandatory KYC (Know Your Customer) procedure.
Recent Updates about Vauld
On July 4, 2022, Vauld ceased its customer withdrawal services, as confirmed by Darshan Bathija, the CEO of Vauld Crypto app. He explained in a tweet that this decision was influenced by a combination of factors, primarily the current volatile state of the market.
The suspension of withdrawal services was prompted by a confluence of factors including the general apprehension prevailing in the market and the introduction of new tax regulations affecting Indian users. In the preceding 25 days alone, Vauld had witnessed a substantial outflow of $200 million in withdrawal requests. Notably, in response to these challenges, Vauld is now contemplating strategic reorganization options. Since August 2022, Vauld has been engaged in continuous bankruptcy proceedings.
Darshan Bathija emphasized that Vauld crypto app is actively engaged in discussions with potential investors as part of their efforts to navigate this situation and find a way forward. The company recently announced that it gained court approval to overhaul its board of directors as part of its restructuring efforts. The newly appointed senior leadership will play a pivotal role in guiding the company through its financial recovery.
On August 24th, Darshan Bathija, one of Vauld's co-founders, shared on the platform X (formerly known as Twitter) that the company successfully secured approval for its proposed scheme of arrangement in a Singaporean court. As outlined in the scheme, the existing board will be substituted by a fresh CEO, a representative from the creditors, and a designated scheme manager.
Also Read: Is Coinbase Vault Safe?
Vauld's safety as a crypto app depends on its security measures and regulatory compliance. However, keeping the recent developments in mind, potential users should conduct thorough research and exercise caution when investing in this platform.
Source: Vauld FAQs