LinkedIn has become an important part of our academic and professional life. Though the free version provides enough features to build a network with peers, experts and mentors, we are often prompted to upgrade to the premium version. So, is LinkedIn Premium Worth it? In this article, let's find out how it can help us and who can benefit from LinkedIn Premium subscription.
What is LinkedIn Premium?
LinkedIn stands out among other social media platforms due to its unique focus on professional networking. While platforms like Facebook, Twitter, and Instagram primarily focus on advertising, LinkedIn offers a monthly subscription service to enhance your professional profile. One key advantage is that LinkedIn has fewer advertisements compared to other platforms, while also providing greater benefits to its members.
LinkedIn Premium provides a range of services, which may vary over time. Currently, they offer various premium plans designed for specific user subsets. These include Premium Career for job seekers, Premium Business for business development professionals and leaders, Sales Navigator for salespeople, and Recruiter Lite. Each plan offers specific value-added features tailored to the needs of different users.
Is LinkedIn Premium Worth It?
If you are a business owner, recruiter, or salesperson, then LinkedIn can be a great choice for you. But are you thinking – is LinkedIn Premium worth it? Before getting a subscription, you must carefully consider if you want it to build a network. According to LinkedIn, people who hold Premium Career accounts are hired two times as fast as other candidates. This kind of account provides a wide variety of online tools, and it makes it easier for recruiters who are not in your network to get in touch with you after seeing your profile.
Having a LinkedIn Premium account can enhance your presence and reputation on LinkedIn. Although it may seem like a minor detail, the small gold icon displayed on your profile and in search results signifies your commitment to utilizing LinkedIn as a platform for expanding your professional connections.
It is remarkable how much more seriously individuals perceive you when you possess that distinctive badge. Therefore, having a LinkedIn Premium account proves valuable when engaging in professional networking activities and conducting job searches.
LinkedIn Premium Benefits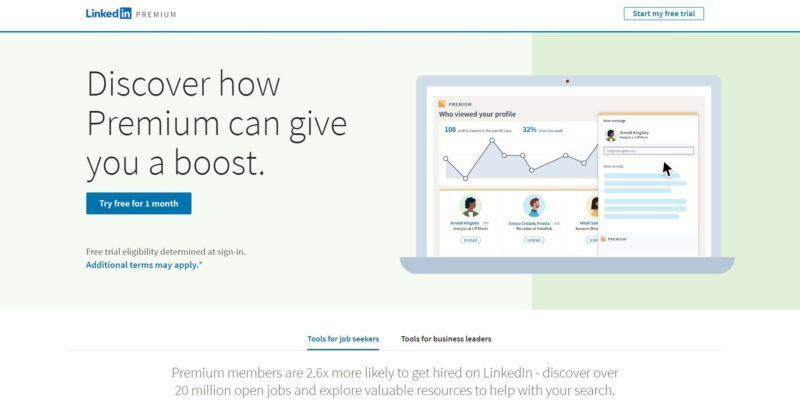 LinkedIn is one of the best business platforms, and even after 20 years, this platform is still growing with time. It helps you to strengthen your connections in the business world for new opportunities. The benefits of using LinkedIn Premium are:
1. Premium Job Insights
With your LinkedIn Premium, you'll get additional insights on companies and jobs. Let's look at the details:
Company Information: You can get an inside look at companies, whom they hired, what qualifications and skills they need, the number of applicants, and much more. This will help you to compare your skills with their top employee's skills.
Job Search Capabilities: It will help you to sort your job searches by salary and to see the detailed estimate for the specific profile you're looking for.
Job Seeking and Interview Preparation Insights: You can also get professional advice on your interview preparations, resumes, job-seeking, and more.
2. InMail Message
Having the capability to send messages to individuals without prior connections is a valuable feature. Unlike cold emails, InMail messages are sent from within LinkedIn, establishing the sender as a genuine person. Furthermore, recipients are aware that the sender has invested in the privilege of reaching out to them. Spamming is not cost-effective, and the use of fake profiles is not acceptable. According to LinkedIn, an InMail message is deemed to be 2.6 times more effective than a standard email. This feature will allow you to reach people even if they are outside your network and develop more connections.
3. LinkedIn Learning Courses
LinkedIn Learning offers over 15,000 expert-led courses, allowing professionals to acquire new knowledge and enhance their skills. Regardless of their job function, individuals can benefit from continuous learning and stay updated with the latest trends. LinkedIn Learning serves as an affordable platform for professional development, making it an excellent resource for maintaining existing skills and acquiring new ones. Moreover, if you are contemplating a career transition, LinkedIn Learning provides a valuable resource to explore alternative paths and can assist in determining the value of LinkedIn Premium.
Also Read: A Comprehensive Govt ITI Courses List
4. Option to Know Who Checked Your Profile
Having the ability to view who has visited your profile on LinkedIn is a valuable way to confirm whether or not someone has taken an interest in your profile or message. It also allows you to identify individuals who have shown interest in your profile, enabling you to proactively connect with them.
5. Open Profile Setting
This feature enables all LinkedIn members to view your complete profile and connect with you directly, without requiring InMail credits. It increases your accessibility, allowing people to easily contact you even if they are not connected to you. This can be particularly advantageous for professionals like consultants, as it eliminates the need for others to use InMail to reach out to you, since it's always possible for a potential client to express interest in your services at any time.
You will find this feature in your LinkedIn app's settings, just enable this and it will help you to increase your visibility on LinkedIn. From recruiters to HR Managers, anyone can reach out to you and see your profile.
6. Option of Additional Searches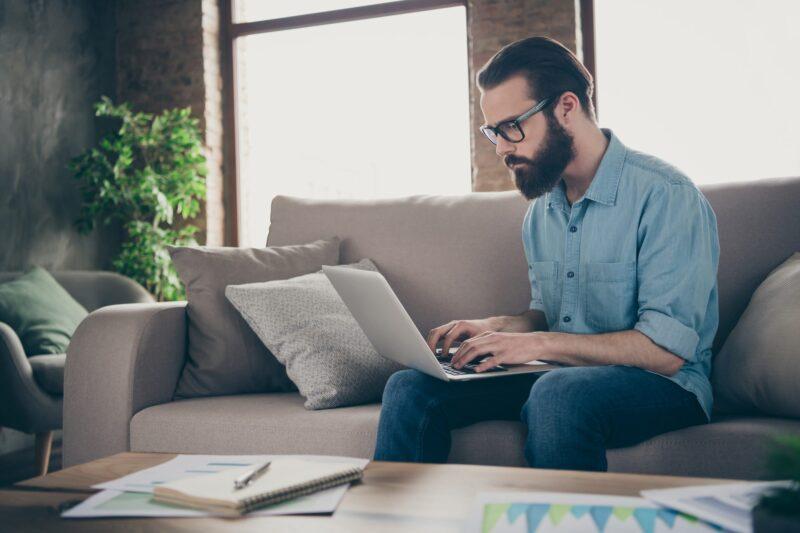 LinkedIn Premium offers the ability to access profiles up to 3rd degree connections in search results and while exploring similar profiles. LinkedIn has made efforts to reduce the search data available to free users, making LinkedIn Premium a valuable time-saving tool for frequent work-related searches on the platform. Additionally, Premium users benefit from increased visibility of relevant search results, regardless of their professional activities on LinkedIn.
7. Featured Applicant Status
Premium Career offers a standout advantage known as the Featured Applicant feature, which surpasses the impact of having an exceptional LinkedIn profile. When applying for a job on LinkedIn as a Premium member, you have the option to select the Featured Applicant box during the application process. This results in your application being prominently showcased at the top of the list of applicants viewed by the job poster. By giving your job application priority, this feature significantly increases the likelihood of it being noticed and reviewed.
8. Access to Information about Your Competition
Applying to jobs on LinkedIn offers the advantage of gaining access to valuable competitive intelligence on other applicants for each specific job listing. This allows you to assess and compare your skills with the required qualifications for the position, as well as evaluate your standing among other candidates. Such information can be utilized to tailor your own unique narrative and prepare effectively for interviews.
9. Detailed Knowledge about Salary
LinkedIn Premium Career offers its members access to salary data, allowing them to conveniently sort job listings by salary range and obtain comprehensive salary estimates for positions in the USA, Canada, UK, and Australia. Additionally, users can explore detailed salary breakdowns based on job title and location, and gain insights into how compensation varies across industries, company sizes, education levels, and fields of study. This valuable information can be utilized when seeking a promotion or engaging in compensation negotiations.
10. First in Line during Resume Screening
With the Premium subscription, you gain the advantage of enhancing your resume through keyword insights. This feature allows you to generate a tailored resume using your profile, while also providing comprehensive access to keyword insights that optimize its compatibility with Application Tracking Software (ATS). The ATS has posed a challenge for numerous candidates, often resulting in unsuccessful applications despite their qualifications. By leveraging this feature, you can overcome these hurdles and improve your chances of success by aligning your resume with ATS requirements.
Who can Use LinkedIn Premium?
With so many LinkedIn Premium Benefits, it is useful for almost all individuals. LinkedIn Premium is a perfect choice for people who are looking for a job, business owners, and recruiters. It is also a great choice for sales and business professionals. LinkedIn Premium helps you to connect with high-potential recruiters and employees to get a desired job.
LinkedIn Premium Subscription Plans
On LinkedIn, there are two Premium Plans available for different profiles:
1. LinkedIn Premium Career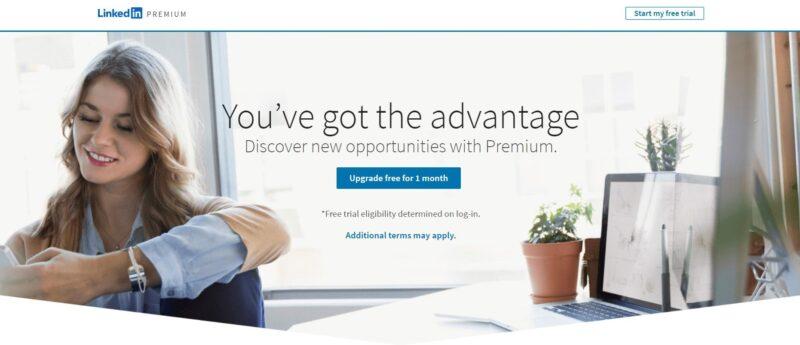 This will help you get a job faster, designed for job seekers. LinkedIn Premium Career claims candidates get hired an average of 2X speed. This Premium plan will cost you around $29.99 per month. Let's look at the features of LinkedIn Premium Careers:
You'll get 5 InMails per month.
In this, you can see who viewed your profile in the last 90 days.
Gain access to Applicants insights, enabling you to compare your ranking with other job applicants.
Access Salary insights to view detailed salary information prior to applying for a job.
Stand out as a Featured applicant, giving you priority visibility among recruiters and increasing your likelihood of being hired.
You get access to open profiles.
You will get recommendations from Top Applicants.
You'll get 16,000+ LinkedIn Learning Courses.
Full access to interview Preparation tools.
2. LinkedIn Premium Business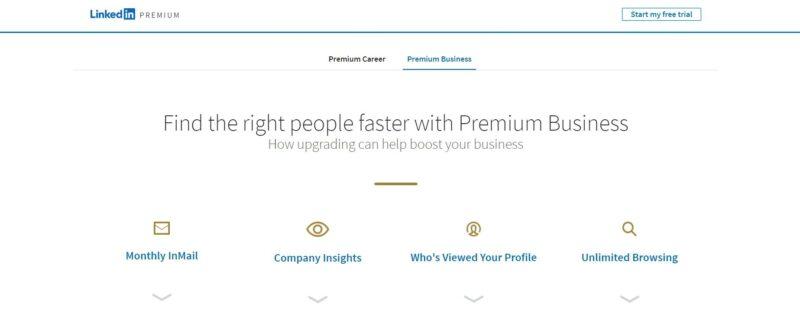 This is made for networking and for sales professionals, who are willing to generate leads. LinkedIn Premium Business claims that it will help to grow your business at a larger and better scale by offering features like:
Monthly allocation of 15 InMails  for sending messages to non-connected individuals.
Unlimited profile browsing, enabling viewing of an unlimited number of profiles in searches.
Visibility of all profile visitors from the past 90 days, even if they utilized private search.
Access to Business insights, providing valuable information on industry trends.
Availability of LinkedIn Learning courses for enhancing knowledge and skills.
Access to open profiles.
You can see who viewed your profile in the last 90 days.
This is basically designed for networking and generating leads and will cost you around $59.99 per month.
Also Read: Webflow Pricing: Plans & Prices Explained
Additional plans available that will help in your professional career are:
1. LinkedIn Sales Navigator: LinkedIn Sales Navigator helps representatives to find, connect and build relationships with buyers. By using LinkedIn's network data you'll get the information that will help you to identify and engage with the leads in a better way. This will cost you around $99.99 per month. Some of the LinkedIn Sales Navigator Features are:
Monthly allocation of 50 InMail credits for sending messages to non-connected individuals.
Access to advanced search filters enabling lead filtering based on criteria such as location, job title, and seniority level.
Real-time insights and alerts on profiles and leads of interest, ensuring prompt reactions to prospect changes, job postings, and more.
Automated lead recommendations based on previous sales navigator searches, enhancing lead generation effectiveness.
Capability to create customized lists for organizing and tracking leads, facilitating efficient lead management and saving for future reference.
P.S.: You cannot export the leads into a CSV or an Excel file.
2. LinkedIn Recruiter Lite: This is specially designed for recruiters and hiring managers to find potential and talented candidates for their companies, and businesses, and it's perfect for source candidates. The cost of this plan is $180 per month. The features of LinkedIn Recruiter are:
Receive 30 monthly InMail credits to connect with candidates directly, supplemented with time-saving templates.
Utilize 20 specialized Advanced Search filters designed for recruiters to efficiently locate ideal candidates.
Browse through unlimited profiles of people up to the 3rd degree of connection for extensive candidate exploration.
Leverage Smart Suggestions to discover potential candidates who align with your desired criteria, ensuring no missed opportunities.
Stay ahead of the competition with advanced candidate tracking, receiving instant notifications when a candidate becomes available for new job opportunities.
Streamline your hiring process by consolidating all hiring data in a centralized platform for efficient management.
3. LinkedIn Recruiter: This subscription option is particularly advantageous for large recruiting and hiring teams as it fosters collaboration and significantly streamlines the hiring process, leading to substantial time savings. LinkedIn Recruiter will cost you around $835 per month or $8,999 per year.
Recruiter Lite and Recruiter Standard have a significant distinction regarding data ownership. In Recruiter Lite, the individual subscriber retains ownership of the data, whereas in Recruiter Standard, the data is owned by our company and can be shared with others. The additional features are:
Receive an impressive allocation of 150 InMail credits every month, providing ample opportunities for direct messaging.
Enjoy the convenience of bulk sending up to 25 messages simultaneously, allowing you to save valuable time.
Access a comprehensive selection of 40 advanced search filters, doubling the options available in the Lite version. These filters encompass various criteria such as skill assessment, spoken languages, and openness to contract work.
Benefit from advanced collaboration tools, including a multi-user dashboard, message sharing, and notes sharing, facilitating efficient teamwork.
Seamlessly integrate your account with LinkedIn Talent Insights, LinkedIn Talent Hub, and LinkedIn Recruitment Marketing Solutions, expanding your reach and enhancing your recruitment capabilities.
Gain access to detailed reports on pipeline analytics and recruiter usage, providing valuable insights for informed decision-making.
4. LinkedIn Sales Navigator Team: This is specifically designed for companies with sales and marketing teams, aiming to foster collaboration and teamwork within the organization. It will cost you around $149 per month. It offers a wide range of enhanced features compared to the basic version of LinkedIn Sales Navigator, enabling teams to collaborate in real-time, seamlessly share documents, and synchronize CRM integrations for efficient workflow management.
Users receive 50 InMail credits per month.
The platform allows users to store up to 5000 leads.
Users can access advanced search filters, lead recommendations, and receive real-time alerts and updates on leads through LinkedIn Sales Navigator.
Centralized account management is available, allowing users to manage licenses and track team activity within Sales Navigator.
Integration with popular CRMs like Salesforce or Microsoft 365 CRM is possible.
Real-time sharing of lead lists with team members is supported.
5. LinkedIn Sales Navigator Enterprise: For those who are committed to maximizing their utilization of LinkedIn and its Sales Navigator, it is worth exploring the option of Enterprise Sales Navigator on LinkedIn. This particular version is particularly well-suited for well-established companies with expansive sales teams. You can avail it on a yearly basis, at $1600 per annum. Numerous features can be tailored to suit individual needs, and pricing is determined based on the company's size and desired integrations.
Export all LinkedIn data to your preferred CRM system with advanced integration capabilities.
Enable automatic data synchronization between LinkedIn and your CRM for seamless updates.
Access the Teamlink feature to identify if any of your team members are connected to prospects on LinkedIn.
Benefit from real-time contact updates through Enterprise Sales Navigator, eliminating the need for manual data entry in your CRM.
How Much does LinkedIn Premium Cost?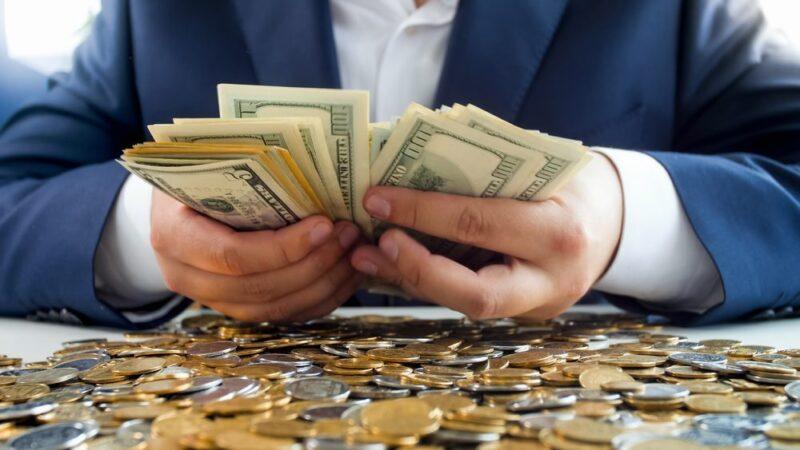 As you can see, various premium accounts come at different prices. Though the Premium Career account is still affordable, the other subscriptions are quite expensive. Thankfully, LinkedIn offers a convenient one-month free trial, allowing you to try out the premium features without any financial commitment. Upon the trial's conclusion, if you feel that the benefits you gained from the premium features do not justify the cost, you can easily switch back to the basic free membership service.
It is important to recognize that the extra features provided by LinkedIn Premium are valuable only if you actively utilize them. If you decide to opt for LinkedIn Premium Career, make sure to thoroughly explore all the available services and genuinely make an effort to utilize them. Otherwise, you will never know which specific feature could have potentially helped you secure your desired job. Determining the value of the features and whether they are worth the LinkedIn Premium cost is subjective and can only be truly known once you have experienced the service.
Which LinkedIn Premium is Best for Job Seekers?
Although most individuals tend to choose LinkedIn Career for its focus on job seekers, LinkedIn Business actually emerges as the superior option when compared. While LinkedIn Career and LinkedIn Business share many similarities, a closer examination reveals two significant distinctions.
Firstly, LinkedIn Business provides users with an additional 10 InMails compared to LinkedIn Career. InMails are crucial in the job search process as they facilitate networking and communication with potential employers or professionals in relevant fields.
Secondly, LinkedIn Business offers unlimited searches, unlike LinkedIn Career. This feature allows users to conduct extensive searches to find the right job opportunities, connect with industry experts, or gather valuable market insights.
Given that networking plays a pivotal role in job hunting, InMails and searches serve as vital components. In essence, LinkedIn serves as the ultimate professional networking tool, and LinkedIn Business, with its unlimited searches and extra InMails, unlocks the platform's true potential.
However, LinkedIn Premium Career comes at an affordable price compared to Business, and you may want to try it out first giving up some of these additional benefits. This cost is not much when you know the answer to the question – is LinkedIn Premium worth it.
Is LinkedIn Premium Worth it for Sales?
Sales Navigator on LinkedIn is an invaluable tool for sales professionals as it enables them to identify and connect with highly qualified leads. Its extensive features make it an essential resource for sales success. On the other hand, the benefits offered by LinkedIn Premium Business may not be as compelling. When comparing the two options, it becomes apparent that Sales Navigator, despite being slightly more expensive, provides far superior value for money. Therefore, the decision of which product to choose ultimately depends on the specific needs and goals of the user.
Is LinkedIn Premium Worth it for Recruiting?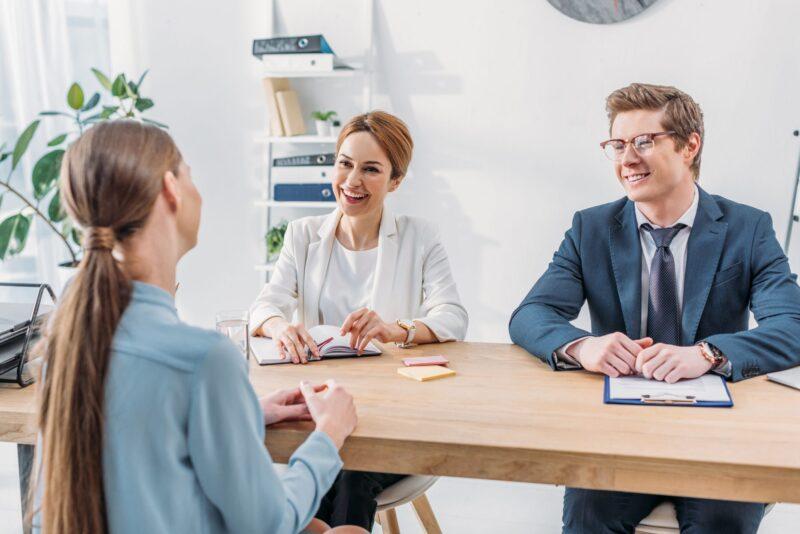 Recruiters might find that LinkedIn Recruiter Lite is not a worthwhile investment. Sale Navigator, on the other hand, offers superior functionality at a lower cost. Although LinkedIn Recruiter provides more features, its higher price tag makes it less appealing for recruiters.
Difference between LinkedIn Basic and LinkedIn Premium
Basic Account will let you maintain a professional profile on LinkedIn. It's useful for anyone who wants to create and digitally maintain a normal professional profile, where they can connect with colleagues and friends, search for profiles, receive messages. You can also save up to three searches per week and get alerts on those searches.
The Premium Career account is especially aimed for people who are looking for a job and are interested in viewing their competition, receiving InMail credits, and enjoying features that are necessary for job search. We can say that it is designed for those who are looking for better networking and growth opportunities in their field. You'll get insights about companies and their learning tools will help you improve your skills and learn new ones. Now you know – is LinkedIn Premium worth it.
Why LinkedIn Premium is so Expensive?
So, after seeing the price plans of all the LinkedIn Premium Subscriptions, you must be thinking – why LinkedIn Premium is so expensive? Let us tell you something, it's actually not that expensive when compared to its vast features. LinkedIn Premium career subscription is less than $30 a month, giving you a wide range of tools to help you find potential jobs and polish your professional profile. Some seekers will say that it's an affordable way to build networks, while others may think it's too expensive.
Also Read: Best LinkedIn Practices for Business Professionals
For job seekers and recruiters, the advanced features and networking opportunities offered by LinkedIn Premium can be beneficial. However, for casual users or those with limited budgets, the free version of LinkedIn will suffice. Ultimately, weighing the costs and benefits based on specific needs is necessary to determine if the premium subscription is worthwhile.