Go online and search for a banking account and you will be shocked by the sheer number of options available to you. There are so many banks around that you might recognize. The number of banks available online is insane and it can be difficult to find one that is credible. Recently, Current Bank is making quite the buzz. They claim to be the future of banking. In this article, we will test that claim and answer questions like is Current a good bank? We will also go over Current bank app and Current bank fees.
Current Bank Review: Is Current a Good bank?
The nature of banks has changed over the years. Today, nobody wants to wait in line to collect money or open a bank account. The speed of the digital world forced banks to adapt and now there are many great banking apps out there including Current. Before we go over Current bank fees and Current bank app, let us learn more about it.
About Current Bank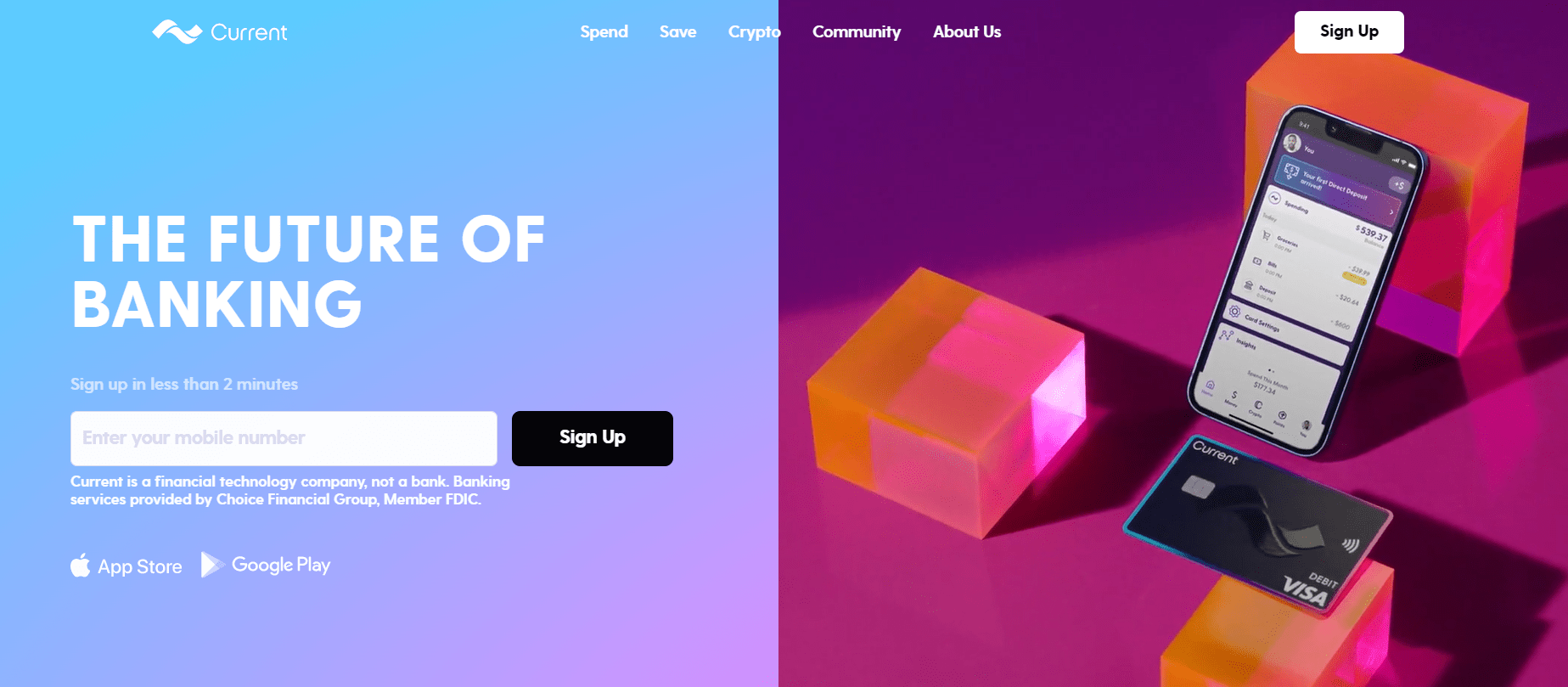 We are talking about a bank that is not a bank. That's right, Current calls itself a financial technology company that provides banking services through the Choice Financial Group. Current claims to be the future of paydays and that was the intention behind rolling out this platform.
The services of Current include allowing the user to buy and sell cryptocurrencies instantly. You also don't pay the trading fees and can get your crypto converted to cash instantly. Moreover, the app also provides you with tips and articles on topics related to crypto so that you get all the help you might need.
You can also use Current to earn an annual percentage yield of 4% on the money that you decide to put aside in the savings pods. Also, you have access to your funds 24/7 so feel free to put them in or take them out at any time. Using this app you can also get an overdraft of up to 200 dollars without paying any overdraft fee. You can also get your paycheck up to two days earlier than scheduled with the direct deposit facility. One can also earn reward points by swiping your card at various places.
You also can be assured that your money is safe as the app comes with a block transaction feature, you also can apply a fingerprint or face ID lock on the app and you also are insured for amounts up to 2,50,000 dollars because of the partnership with Choice Financial Group, Member FDIC.
Current software as of now has more than 4 million users and a lot of them have many positive things to say about the platform as has been reflected in the reviews and ratings. With this basic idea that we have about Current, now we can look at whether or not is Current a good bank and later on we will learn about Current bank fees.
Is Current a Good bank?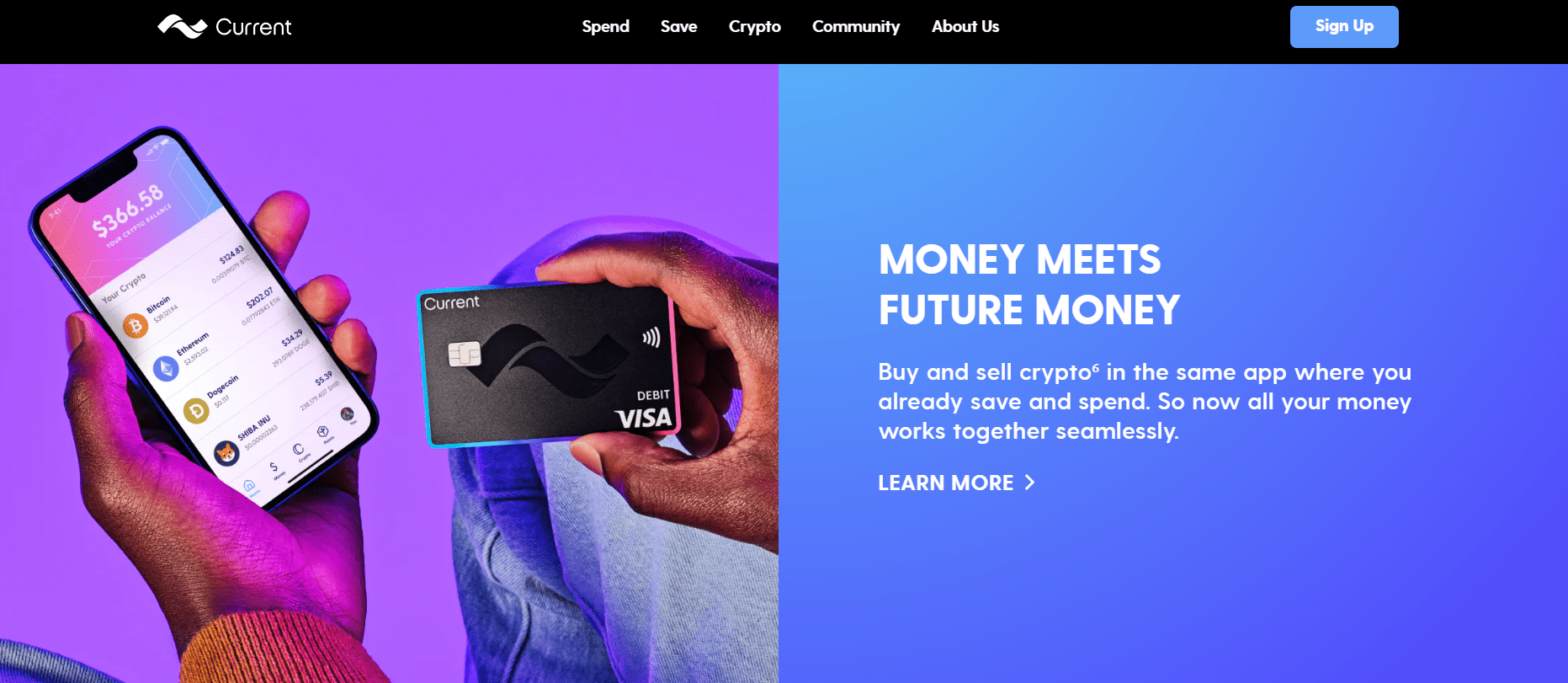 As stated earlier the customers of Current have a lot of positive things to say about the platform, but is it the same with the reviewers? Many verified reviewers have given Current a good rating. Let us understand what makes this app tick.
First and foremost, the Current has been designed to suit the needs of teenagers and the newer generation. There are no physical banks or buildings that you need to visit with Current. All you do is get yourself registered online or via the app and you get to use banking services right through your phone.
You get to have debit cards, you can get an overdraft, you can go ahead and buy and sell crypto, you can receive paychecks before they are due and you can also earn reward points while using their services, all this while your money is safe and insured with the Current app who have partnered with Choice Financial Group which gets you Federal protection. So is Current a good bank now? Wait there's more.
This New York-based company has so far gotten funding of more than 400 million dollars as well. With this app, you also have access to the savings pods feature where your money goes to rest and grow and can be used to take care of a rainy day. With Current, it's also not just you that gets to have cards but your kids can get their cards too. Of course, you will be in control and get to make certain decisions for them but they get to have their card which is a move that surely the kids will appreciate.
You stand to get up to 15× points when shopping at more than 14,000 merchants. For every 100 points that you collect, you can convert them into a dollar. Moreover, you get to have a virtual card using which you can keep switching between digital and physical money. You also have access to 55,000 ATMs across the country and you won't be charged a fee to use them. Also, the Current bank app has partnered with more than 60,000 stores which means that you can directly and quickly deposit money into your account instead of going via a third-party account as most online banking apps do.
Current Bank App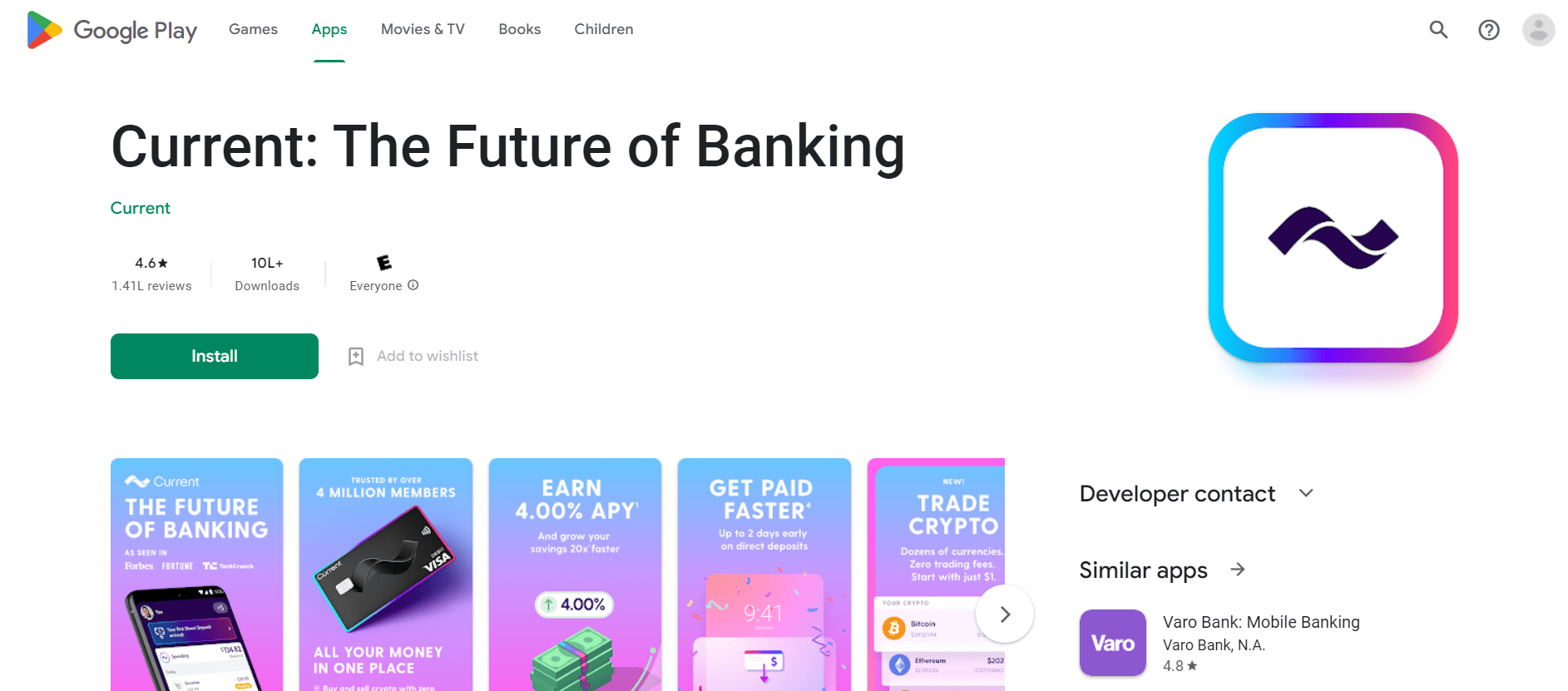 So by now, it's clear that Current is not a bank but a financial technology company providing banking services via its partner. We also know that their existence has no physical presence and they are an online medium that can be accessed via the internet through the website or the app on Google Play Store and App Store. So this means that your only requirement to be able to get an account with them is to have an Apple or Android device and an internet connection and then you are good to go and can have the Current bank app and use it.
Though the app is free to download and use, you have to provide a social security number and a residential address in the US since the app works only for the people of the US. Also if you refer someone and they indeed start using the services of Current then you get 1 dollar for this per successful referral. Premium Members also get a 50-dollar welcome bonus if they get a direct deposit of more than 200 dollars within forty-five days of opening the account.
What is good about the app is that it is easy to set up and quick as well. Within 2 minutes you can be done with the signup process and be good to go. You can download the app from the App store or Play store or you can head to the website of Current and click on the icons of either store to be redirected there. Using the Current app means having all your money right in one place making it easy for you to look at and manage your finances whether it is spending or saving.
Having the app helps you in a lot of ways as you get a notification each time you swipe the card, this keeps you aware and in the loop on your spending. You can also look out for locations where you can earn points and also locate the nearest ATMs when you need one. Also with this app, your gas holds are refunded instantly. Lastly, you can also check for locations near you where you can head to deposit money into your account. So is Current a good bank for you now? No, no wait, don't answer there's more.
Also Read: Is PrizePicks Legit? How much can you Earn?

Is Current Bank safe?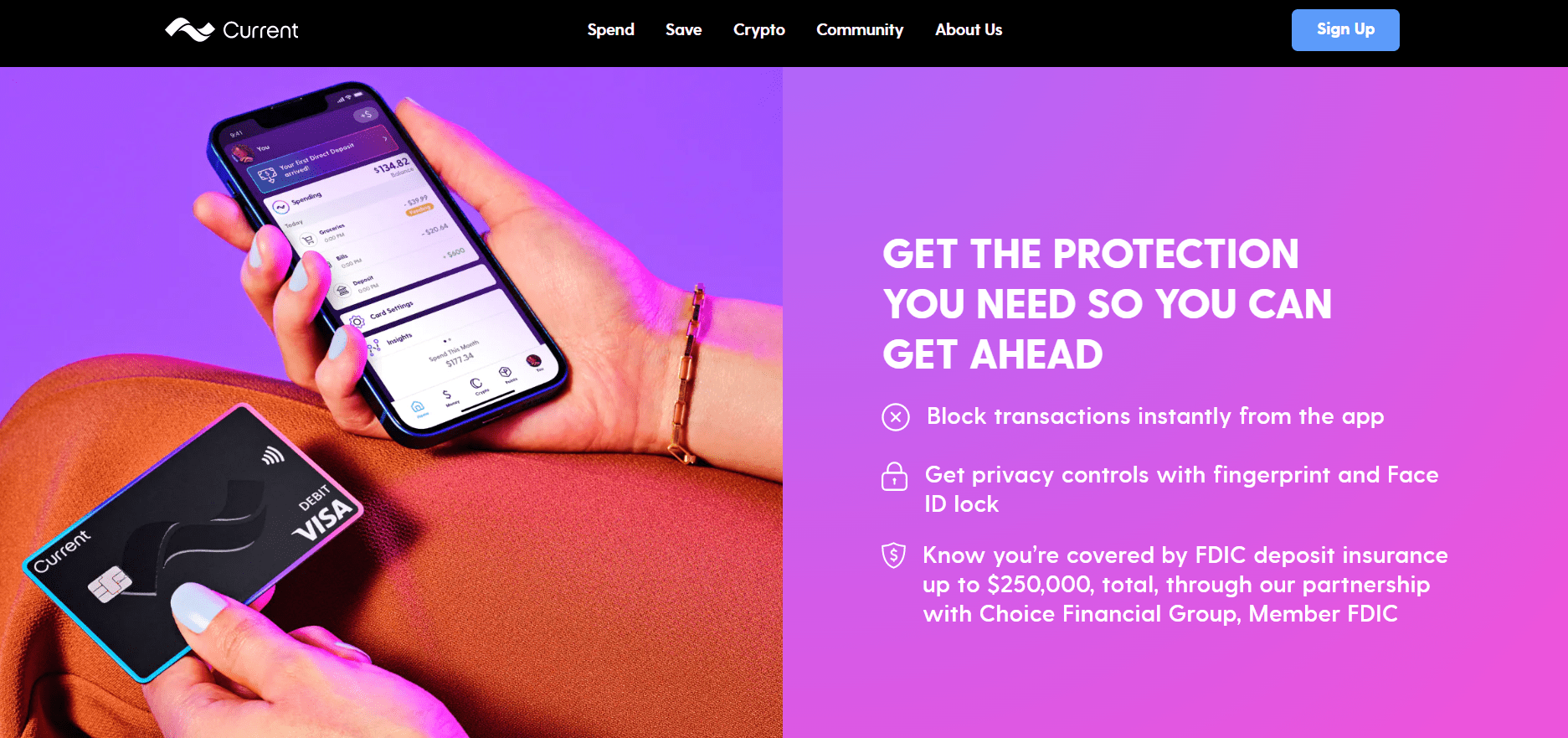 Money is involved and Current is a finance technology app partnered with a bank, do you think it might go easy on security? More than 4 million users, 400 million dollars plus received in funding, transactions worth millions taking place, and up to 2,50,000 dollars in insurance, after having these crazy figures in place how can one even think that the app is not safe? Allow us to mention the security of the app and the measures in place by the team to make sure that your money is safe.
Firstly, the platform offers private and secure bank connections to various third-party institutions. So this means that you can safely and without worry transfer money from other banking institutions. The company gives you EMV chips for your debit cards which helps the card be safe from threats like data skimming at ATMs and terminals. Also, you can put up a fingerprint or face ID lock on the app so that no one but you can access the app on your device. So is Current bank safe? Wait they have more security in place.
Ever lost a card or your mobile? If not you might in the future and this is the time when you worry that your data might be accessed and your money can be used. However, with the Current app, all you need to do is log in to your account from another device and lock your card. You can then resume the services when you have found your lost card or device without having to pay any kind of penalty for it. If you are still worried and have a few doubts then there is one last thing in place to maybe put an end to your worries.
Without customer service, brands can't function these days. You need to have a team in place that can help your customers as and when needed and with Current, you have a customer service facility in place that is available round the clock. You either submit a ticket to the support center or get on with the live chat feature on the website that is available throughout the day to solve your problems. With this much security in place, you surely must say yes to the question, is Current a good bank? But wait, not so quick, we now have a few issues of Current to look at.
Current Bank Issues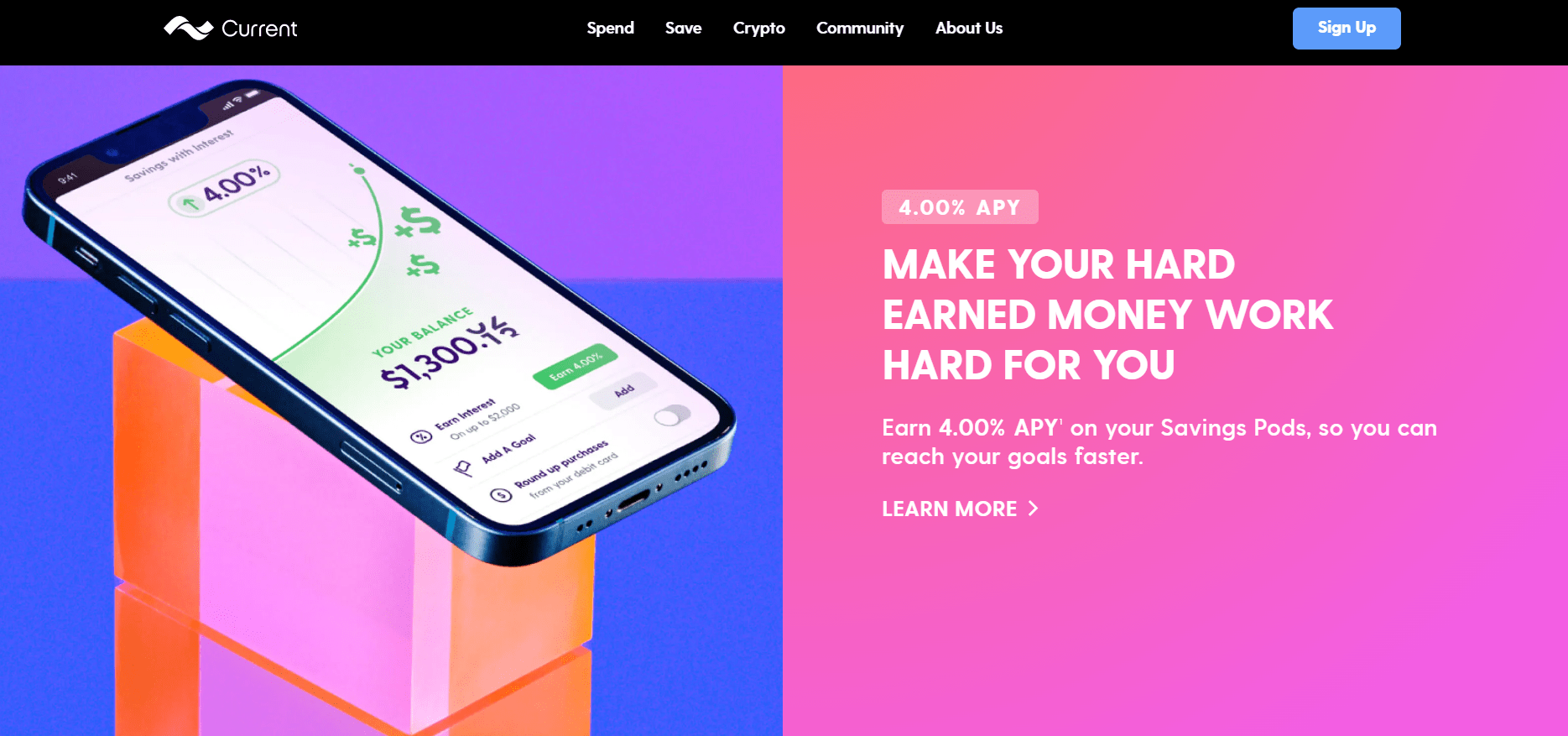 You can be the best at what you do in the world but that won't stop you from having issues or flaws. With banks, the margin of error is little because of the nature of their work but still, they are bound to have their fair share of issues. It is no different with the Current software. While so far the article has focused on its strengths and positive points there are more than a few Current bank issues that the users have come across which we will now share with you.
So if you were to believe Trustpilot and the people that share their reviews on this platform then the first issue that the app has is related to the overdraft feature. As per the app, you are allowed to withdraw 25 dollars more than the amount you have in your account and this limit goes up to 200 dollars with time. However, one person claims to have been using the app for more than a year and still not having her limit increased.
Another issue that people might come across is finding that there is no number that you can call to complain. Yes, that is right. Current software has a ticket system for resolving complaints or else you can chat with a customer service person, this feature is available 24/7, however, the option of talking to a person on call in real-time, an essential feature that for many might be the best way to deal with the issue is not an option that is available as of yet. But does this decide if is Current a good bank or not? No, because there's more to consider.
A few users have also complained about having issues with the debit card service as well as the security of the app. There have been complaints about receiving points for your purchase and people, in general, have had their problems not being solved adequately by customer service. There are issues where people get logged out of their accounts automatically or not getting the 50-dollar welcome bonus. So while the platform is more than decent it still has a few cracks to cover. But otherwise, is Current a good bank? There is still more to consider. Let us now learn about Current bank fees.
Current Bank Fees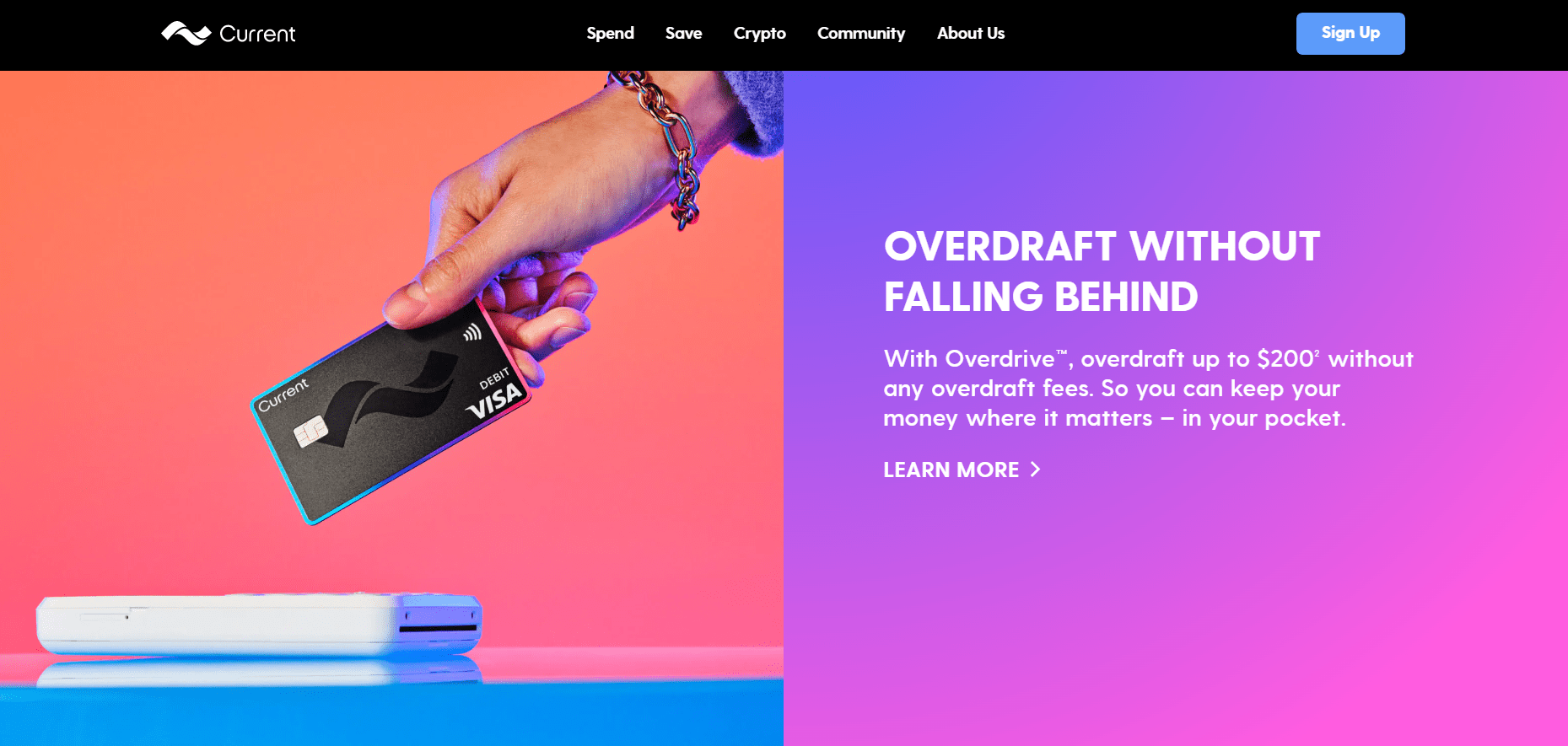 Current isn't just a finance technology app that has partnered with a bank; they have more tools to offer to the users. Like there's a budgeting tool that you can use to keep track of your funds and to understand where you have spent the money and how much more you have left for spending depending on your budget. As we have seen earlier, it has more options for services to offer to users which makes it a multi-purpose app. But everything comes with a cost which may be hidden or open and similarly Current also has pricing options so let's look at the Current bank fees.
If we are just talking about the bank app then you would love to know that opening an account with Current is free. There is no minimum opening deposit or minimum balance requirement in place that you need to abide by. Nor is there any monthly maintenance fee that you need to pay, so is Current a good bank, yet? Not so quick. But that does not show the whole picture. The app has a premium and a basic version that you choose from. The basic version is the free version whereas the premium version is the one that commands a fee and offers certain additional benefits.
The premium version of the app comes with a 4.99 dollar charge per month. By subscribing to this account you get a Premium debit card. You get three savings pods to multiply your money, you get to access your paycheck money two days earlier than with the other banks. Apart from that, you get insights into spending habits which is a good thing to help you with your finances. You get an instant refund for gas station holds, there are no overdraft fees that you need to pay, you get expanded budgeting with three categories, and can go ahead and use an ATM for withdrawals. Hopefully, this will clear doubts regarding Current bank fees.
The basic account is free and comes with a handful of features itself. We have kept asking throughout if is Current a good bank and you might finally be able to answer it once you see what the free account offers you. You get a free Current VISA debit card. 1 savings pod, a single budget category, spending insights, instant purchase notifications, no overdraft fees, no monthly fees, direct deposits, and ATM withdrawals are other features available to free version users.
Lastly, let us look at Current bank fees for teens. A teen account is available for 36 dollars a year. The account has no hidden fees, no minimum balance requirement, no overdraft fees, no transfer fees, and no activation or inactivity fees.
However, this is what the past looked like for Current users. As of today, there is no premium charge of 4.99 dollars a month that the users need to pay for a premium account. All users get to have premium services in the free account itself. This was all about Current bank fees, so is Current a good bank now? Wait just a bit more before you answer that as we have the final touches to deliver.
Also Read: Cash App vs Venmo vs Zelle: Which is the best?

Is Current Bank worth it?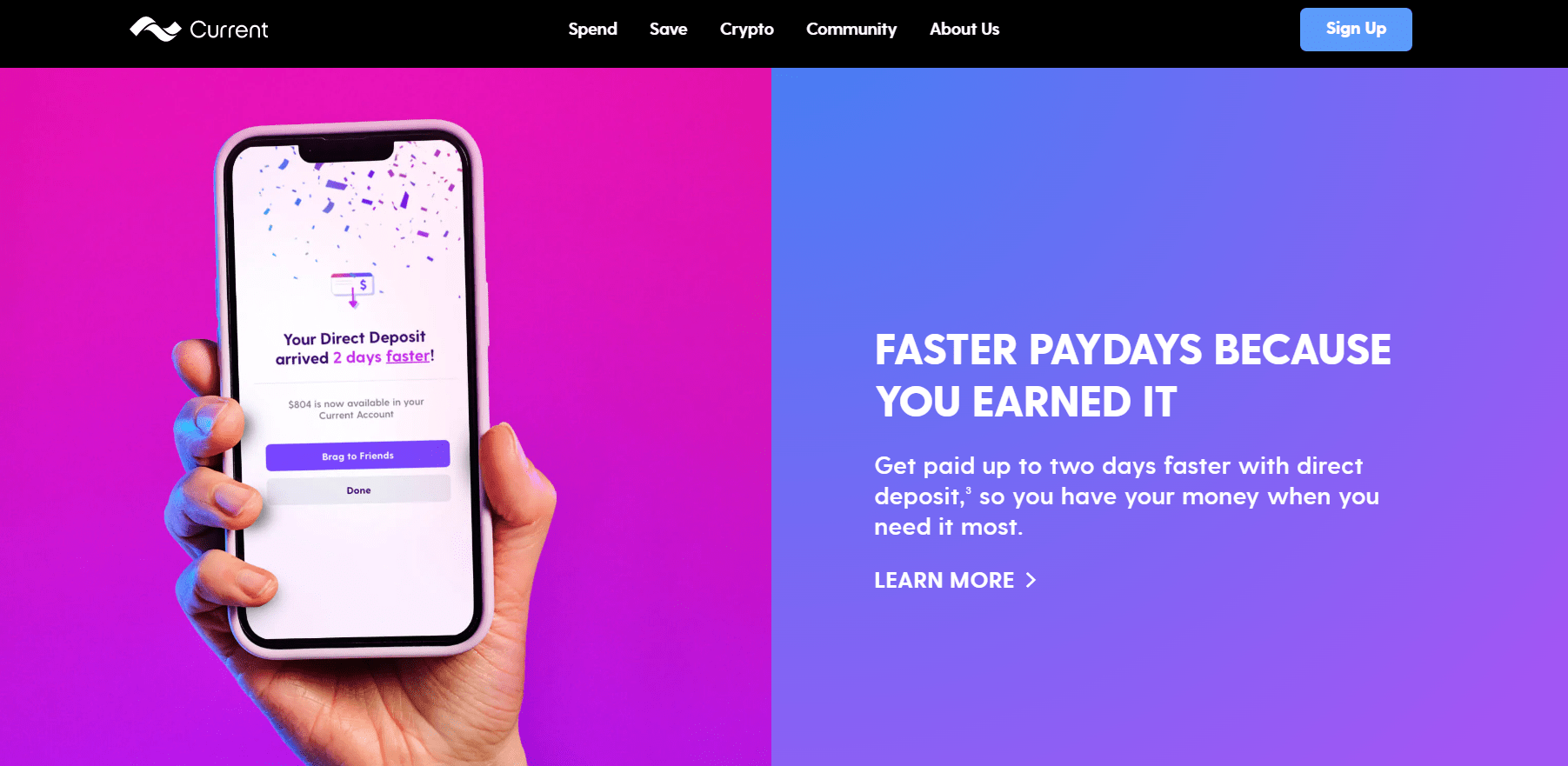 The app is usable through the app as well as the website and has received a lot of good reviews as compared to bad ones but sadly the platform is only available only within the US. Withdrawing from the ATMs is free if you use their ATMs for it but depositing the cash incurs charges which is a bad thing.
You don't have a minimum deposit requirement or monthly fees to pay but the daily withdrawal limit is set at 500 dollars. The platform supports teen banking but then again it does not have a physical branch nor a number to call in case you want to talk to a customer service person. Current is a mixed bag and in the end, it will depend on the user and how they want to use this app and whether they can derive any value from it or not.
We hope you enjoyed this review of Current and now have the answer to is Current a good bank. Stuff like Current bank fees and its free services play a huge part in convincing us that the platform is more than decent and useful. However, make sure you are aware of the terms and conditions of Current before putting your money in it.