Indepay Networks last week introduced its Prepaid Debit Cards for the underbanked and unbanked urban dweller in India. These prepaid debit cards will extend the benefits of banking to a wider audience of consumers providing them with a secure solution to transact online as well as the ability to deposit and transfer cash to their friends and family.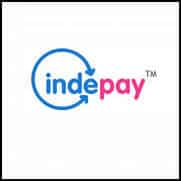 Indepay Prepaid Debit Cards launched for Urban un-banked in India
Indepay's Prepaid Debit Card will allow users to load money through direct deposits at banks, ATMs and through online funds transfer from existing bank accounts, as well as by making deposits at any Indepay merchant or partner. The funds deposited can then be utilized to purchase goods and services through Business Correspondents at retail points of sale as well as be withdrawn as cash from Indepay's merchant and partner network-enabled as Business Correspondent, cash advances at PoS or through ATMs.
Indepay's solution builds on the current rural banking infrastructure which consists of about 30,000 bank branches and 1,20,000 post offices, helping transfer funds to beneficiaries in a seamless manner.
Speaking on the product, Rajib Saha, President, and CEO, Indepay Networks said, "With over 60% Indians not having access to banking and banking related credit facilities, the product offering in the form of prepaid debit cards is creating a viable ecosystem of transactions which is easy and convenient. Consumers can use their cards for online shopping, mobile-based transactions, and at all existing PoS devices and even at ATMs."
At present over 150,000 consumers are already using Indepay issued cards at over 1500 Indepay outlets for cash withdrawals, deposits, and money transfers. Indepay is putting together its resources in deploying its infrastructure at 10,000 outlets in the next six months which is expected to scale to over 50,000 acceptance points within the next 12 months.