The biggest aspect of this is the organization; while the ALA offers dozens of fact sheets and guides on how to set up and maintain a library both to federal standards and in such a way that is intuitive and simple for patrons to navigate, guides alone aren't enough to keep a library organized the right way.
When it comes to college and university life, this is even more important. A college library needs to cater to an even broader user base, and be easy enough to manage that everyone can get what they need in the weeks leading up to exams, which can seem impossible to handle on the shoestring budget on which many colleges operate.
Bank for Books
The Bozeman Daily Chronicle recently reported that Montana college libraries, including Montana State University and the University of Montana, were seeking $1.79 million to bring their library to the digital sphere, allowing students to access much-needed texts via computer rather than foot traffic. This would pay for a software system capable of offering access to hundreds of databases and journal subscriptions to students all over the state—a must-have for college libraries struggling to keep up to date with advancing technology and help students put up with rising tuition rates.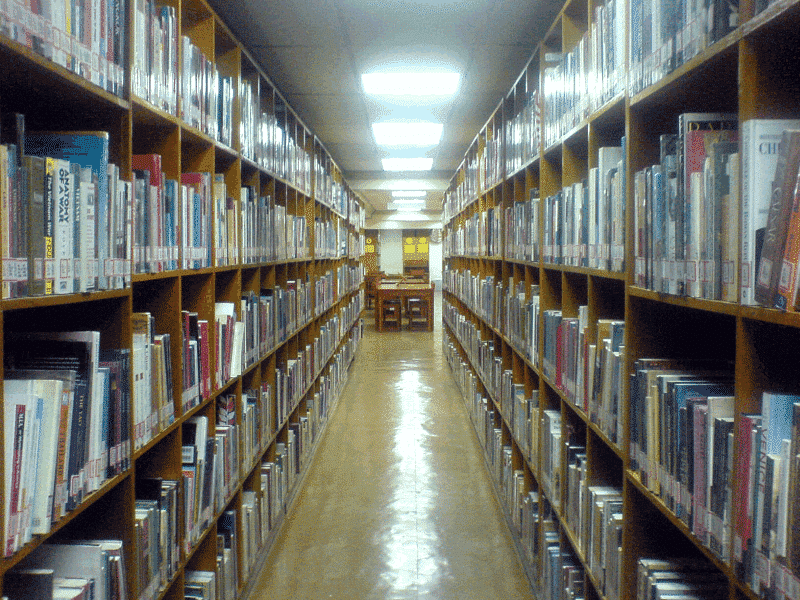 Going digital doesn't just mean moving text online, however; services like Edited offer easy to use organizational software for school libraries across the country. The best software offers a number of key features to keep libraries organized for an educational environment:
Check-out and check-in history by the user and by book
Reports of loss and damage to individual books
File and collection of penalty fees for damages and late returns
Reporting options referring to the features above
Unique ID numbers for tracking purposes
This is especially important for college libraries because it allows libraries to assemble profiles of students with repeated late returns and book damages, making it easy to report these issues to other members of staff and handle issues more thoroughly. It also makes it easier to locate books for other students in need of particular studying material.
Make Training Easier
Using library services like the college management software by Edited also benefits staff as well as students. With ManagementHelp.org reporting that members of staff for any organization need to be versed in everything from communications to ethics to public safety, making the filing and tracking aspect simpler is the key to having a library that runs like the well-oiled machine it's meant to be.
Having the capability to track the checkout history of a book, group multiple copies under a single umbrella, and even track the checkout history of individual students could take your college library from standard to stellar. The easier to use and more modern the interface, the easier it will be for the majority of staff to learn how to operate the software and get tracking and shelving books faster and more efficiently than ever. Using the right software could not only speed up your library's operations, but also allow your librarians to become study assistants to harried students putting together theses or preparing for finals; not only does this software allow you to track the check-out history of individual books, but also for individual students. This allows librarians to give students lists of all the books they've checked out throughout their career at the college, making sure they can always find any book they cited in their work no matter how long ago the piece was written.
Digitizing Paper and Ink
Regardless of technological advances, the likelihood of a librarian being replaced by even the most sophisticated software is slim to none, meaning it's best to look for software that works with your school and your staff. It's integral to running a library well, training staff appropriately, and being able to offer all the services students need from their college libraries regardless of their level or field of study.
Choosing the right software for your library, whether you're upgrading or going digital for the first time, can be a bit daunting. Rest assured the perfect software is out there, and as long as you know what you need you'll be able to find it. No matter what kind of budget you have to work with this year, there's a service out there looking forward to helping you modernize your college library this season.