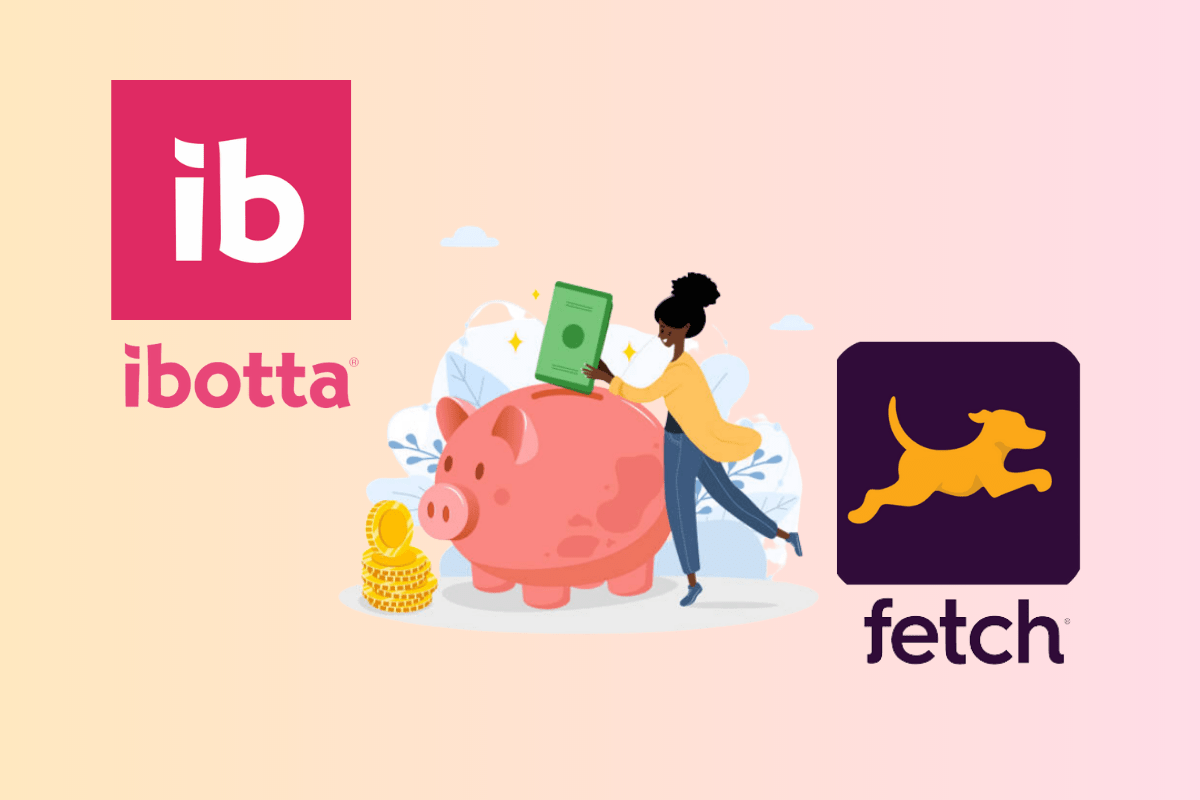 If you want to earn rewards and save money while shopping for groceries, cashback apps are perfect for you. Ibotta and Fetch are two such platforms, each with its unique features and benefits. Both aim to improve your shopping experience, but they have subtle differences that are easy to miss. In this article, we will dive into the comparison of Ibotta Vs Fetch, exploring how they work and what sets them apart. This will help you make informed decisions on which one suits you better.
About Ibotta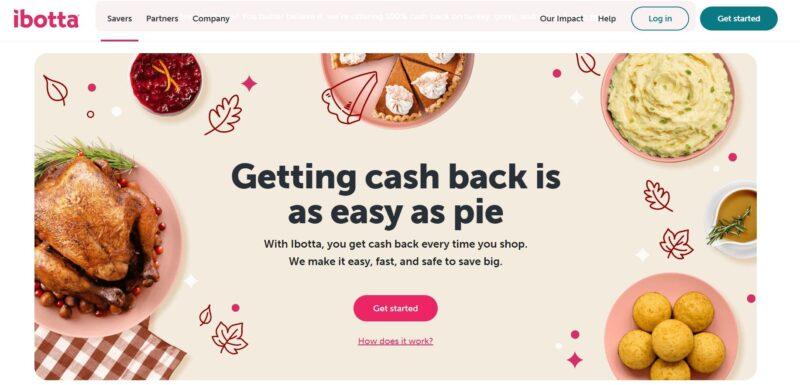 Ibotta is this cool app and browser extension that helps you save money when you buy groceries and other stuff. It's like having digital coupons that you can easily use. Plus, it's free to download and use. They've teamed up with over 2,000 brands and stores, so you can get cash back on all kinds of things – not just groceries. You can earn money back on clothes, gadgets, and accessories too. And it's not just for your regular grocery shopping – you can also get cash back at pharmacies, restaurants, liquor stores, gas stations, and even your favorite online shops like Amazon.
About Fetch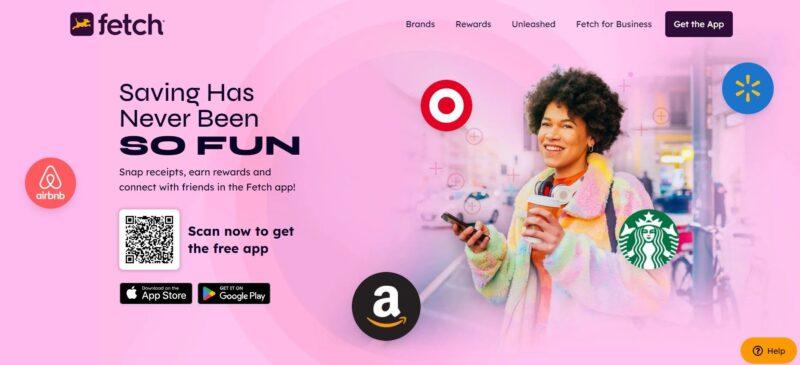 Fetch is a great app that gives you cash back when you share your receipt info. You earn points for each receipt you scan, and you can use these points to get gift cards for places like Amazon and Best Buy. The app is super easy to use with a straightforward layout. You'll see buttons for the camera and e-receipt right on the main page. If you have a paper receipt, just take a picture with the camera button. You can also link your email to quickly add emailed receipts.
Ibotta vs Fetch: The Right Cashback App for You
If you're into getting free gift cards for your grocery shopping, Fetch is the way to go! It's super user-friendly, and you don't have to bother with buying specific products to earn points. On the other hand, if you're all about cash rewards and more deals, Ibotta might be your go-to app. Now let's look at a detailed comparison between Ibotta Vs Fetch:
Parameters
Fetch
Ibotta
Online vs. offline
Online and offline
Online and offline
Type of app
Mobile app (iOS and Android)
Mobile app (iOS and Android) and browser extension
Ease of Use
The app is very user-friendly, and you can earn cashback just by submitting the receipt.
You need to pick the offers in the app before you can earn cashback by submitting a receipt. It means there's a bit more effort required on your part.
Redemption options
Gift cards
PayPal account deposit, bank deposit, and gift cards
Minimum cash out
$3 (3,000 points)
$20 minimum
Limitations
You can upload a certain number of receipts within a week.
Ibotta has a limit on how often you can use their offers.
Online Receipts
Earn points for your online shopping with Fetch E-Receipts, the latest feature on the platform.

Simply connect it to your email and Amazon account, and it will scan your inbox for receipts from your favourite online stores.

With Ibotta, you can make money from your online purchases using two simple methods. First, there's In-App Shopping. Just shop at your favourite online stores through the Ibotta app and earn cash back.

Second, Download Ibotta's browser extension, and you'll earn cash back for shopping right from your computer.

Rewards expiration
Rewards expire after 90 days of inactivity or immediately if you request to stop participating in Fetch.
Rewards don't expire, but they're subject to account maintenance fees after six months of inactivity.
Referral Program
When you join Fetch, they give you a special code just for you. When your friends use this code, you both get 3,000 points.
If you bring in friends to Ibotta or use a friend's special code when you sign up, you both get a welcome bonus – a total of $20.
Best for…
Any type of purchase
In-store offers and online shopping
Opportunity for Most Savings
Grocery stores, liquor stores, convenience stores, and warehouse clubs
Grocery stores, department stores, clothing stores
Also Read: Best Cashback Credit Card in India: Review & Detailed Comparison
How does Ibotta Work?
Ibotta is different from Fetch because it gives you cash back on specific grocery items, not just any receipt.
You can find cash back offers for individual products at over 2,000 popular stores with Ibotta. Simply add the offers you like to your Ibotta shopping list in the app.
Shop for those items in-store or online, then snap a picture of your receipt to earn real cash.
Don't miss out on weekly bonuses from Ibotta to boost your cash back rewards.
Take advantage of 'Free After Offer' deals on Ibotta to score tons of free stuff. Use these in-app deals to try new products from brands partnered with Ibotta.
Once you hit the $20 minimum cash-out threshold, you can transfer your earnings straight to PayPal or your bank card. Alternatively, swap your rewards for gift cards at your favorite retailers.
Cross-Reference: How to Use Ibotta
Is Ibotta Safe?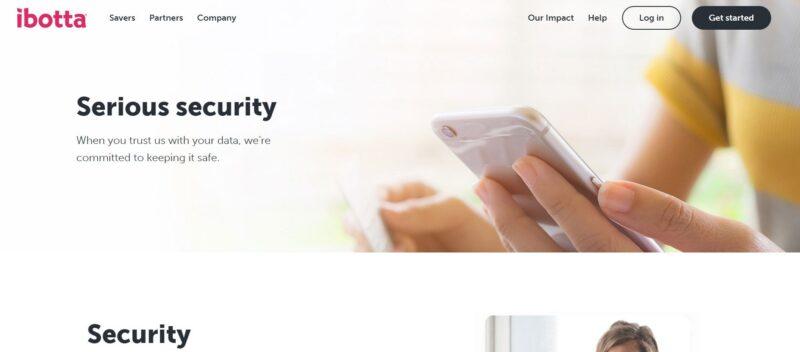 Ibotta is a safe and secure app to use. Your info is always kept safe with strong protections, both in software and hardware. They use fancy encryption (like a secret code) to make sure your data stays private, and they even send you a text to double-check it's really you before you can take out your money or use payment stuff.
But, if you're the kind of person who really cares about keeping stuff private, there's a catch. Ibotta actually sells your information to other companies to make money. It's a bit tricky to know exactly what those other companies do with your info and how safe it is once it's in their hands.
Pros and Cons of Ibotta
| | |
| --- | --- |
| Pros | Cons |
| It's totally free to use. You can shop from over 300 different stores. | You have to reach at least $20 before you can get your money. |
| They give you a cool $20 in welcome bonuses. Refer a friend and get an extra $10 bonus. | It's a bit of a hassle to add offers before you can start shopping. |
| You earn cash back even when you buy gift cards. | Uploading receipts can be annoying. |
| There are extra bonuses to grab, so you can earn more. | The offers are often tied to specific stores or brands. |
| Ibotta covers all kinds of shopping, like groceries and more. | Watching ads is part of the deal. |
| You can team up with friends using Ibotta Teamwork to reach savings goals and get bonuses. | You can only make online purchases through the app. |
| Whatever cash back you earn shows up in your account within 24 hours. | If you don't cash out for 6 months, they hit you with a $3.99 fee, which feels a bit much considering you need at least $20 to cash out. |
How does Fetch Work?
You can upload receipts from pretty much any store – groceries, restaurants, fast food joints, clothing shops, even gas stations. If you're not sure if a receipt will work, just upload it and see.
You get around $1 for every 1,000 Fetch points. After your first sign-up points, each new receipt you upload gets you at least 25 points.
To get more points fast, check out the brands that give extra points for cashbacks on your receipts.
Grab the special offers from brands – they give you the most points on your receipts, but they're only for a limited time.
Once you hit 3,000 points, you can cash them in for gift cards at places like Amazon, Walmart, and Starbucks.
Cross-Reference: How to Earn Points on Fetch
Is Fetch Safe?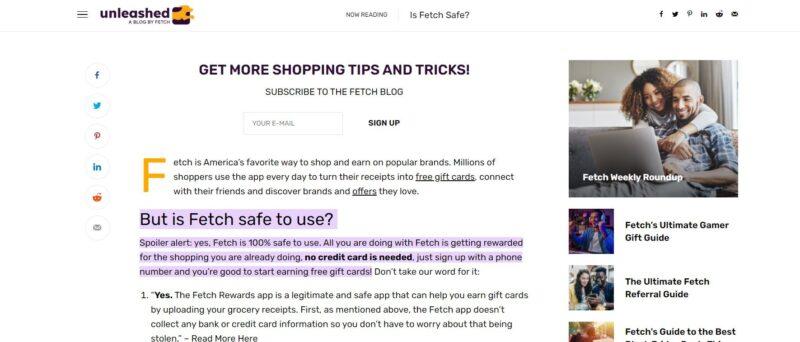 Using Fetch is totally safe – no need for credit cards, just sign up with your phone number, and you're good to go, earning those free gift cards. They make their money through partners, so you get the service for free.
To keep things secure, Fetch checks your device before you can redeem rewards. Just follow the simple verification instructions on the Rewards tab using the email linked to your account. When your reward is ready to use, Fetch will let you know through the app and send you an email. Just go to the Rewards section in the app, find your reward, and do what it says to activate it. You might need to type in a security code.
Pros and Cons of Fetch
| | |
| --- | --- |
| Pros | Cons |
| It's super easy to use – no need to scan barcodes or unlock offers. | They don't give as many deals as other apps. |
| Uploading receipts is quick – no waiting around. | You don't get many points for receipts without special offers. |
| Get e-gift cards fast when you redeem points. | You can't get cash back, only gift cards. |
| Signing up is totally free. | Unlike some other apps, you can't get your rewards through PayPal. |
| You can earn either gift cards or real cash. | The points you earn don't convert to much money – 1 point is only worth 0.001 dollars. |
| Score 25 points for every receipt, no matter how much you spent or what you bought. | A lot of people say the app has technical problems. |
Similarities between Ibotta and Fetch
Both Fetch and Ibotta provide users with fantastic opportunities to earn rewards on their purchases, making them quite similar in various aspects:
Free to Use: You won't have to spend a dime on either the Fetch or Ibotta apps – they're completely free. No hidden charges or subscription fees. So, any money you make through these apps goes straight into your pocket, making it a win-win situation.
Simple Receipt Submission: Both apps make it easy for you to earn rewards by simply submitting your purchase receipts. Whether it's snapping a photo or scanning a physical receipt, they've got you covered. Plus, they understand the digital age, so you can even use online or electronic receipts. Take your time, as you have at least a week to upload your receipts. This flexibility lets you do it when it's convenient for you, fitting into your schedule seamlessly.
User-Friendly Experience: One great thing about both apps is that they're completely free to use. You won't incur any costs, and everything you earn is a delightful bonus. While you do need to invest a bit of time in scanning receipts or exploring offers, the learning curve is gentle. Whether you're a seasoned cashback app user or a newcomer, both Fetch and Ibotta offer straightforward and user-friendly experiences.
Earning Potential: The earning potential with these apps is impressive. Fetch lets you accumulate rewards points from any store receipt, while Ibotta has partnerships with numerous major retailers like Walmart, Costco, CVS, Kroger, Target, and Whole Foods Market. The more you shop, the more your potential to earn rewards grows, putting you in control of your savings.
Redemption Options: Flexibility is key when it comes to redeeming rewards, and both apps deliver on this front. Fetch allows you to choose from a variety of free gift cards, catering to your preferences. Ibotta offers options like PayPal deposits, bank deposits, or gift cards, ensuring you can pick the bonus that suits you best.
Referral Bonuses: Both Fetch and Ibotta sweeten the deal with referral bonuses, providing an easy way to boost your earnings. Sharing your unique referral code or link from your account can earn you bonuses when someone signs up using it. Your friend, in turn, needs to either redeem an offer on Ibotta or scan and submit their first receipt, leading to bonus cash for both of you.
Does Fetch Pay More Than Ibotta?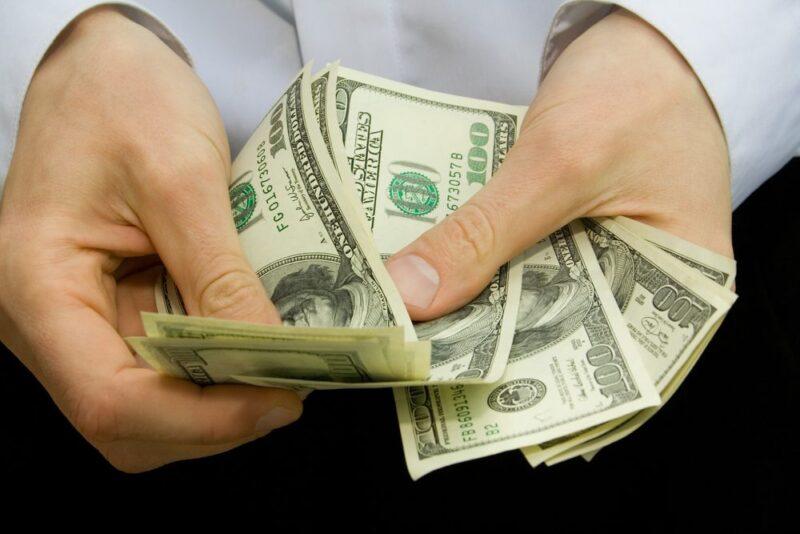 With Fetch, you can collect points by capturing pictures of receipts from any store. On the other hand, Ibotta has joined forces with big-name stores like Costco, CVS, Kroger, Walmart, Target, and Whole Foods Market to give you cashback. Both apps let you boost your earnings through various opportunities, and they even offer referral bonuses when you get your friends and family to join the fun.
Ibotta has an edge over Fetch because it gives you more ways to earn rewards. When you shop at certain stores with Ibotta and connect your loyalty account, you can automatically get rewards without having to scan receipts. Unfortunately, Fetch doesn't have this feature. With Fetch, you always have to scan your receipts to earn rewards.
Can You Use the Same Receipt for Ibotta and Fetch?
Luckily, you can upload a single receipt to both Fetch and Ibotta, as well as some other shopping apps. Sometimes, these apps have the same deals for the same stuff. This is a great way to make some extra cash – just upload your receipt to different apps and earn from each of them. To boost your earnings, try using both apps together. Use Ibotta for more ways to earn, and don't forget to scan all your receipts with Fetch. This way, you can make the most out of both apps.
How to Choose the Best Cashback App for You?
Understanding Your Shopping Style: Take a moment to think about what you usually buy. Knowing your habits helps you find cashback apps that align with your favorite purchases. Some apps focus on specific categories like travel or groceries, while others cover a broader range.
Comparing App Features: Once you've identified your go-to purchases, check out different cashback apps. See if they team up with the places you often shop. Compare the cashback rates – some offer a flat rate, while others give a percentage of your spending. Don't forget to look into any extra perks, like coupons or referral rewards, to get the most out of your cashback experience.
Checking User Reviews: Before making a decision, check user reviews. See what people are saying about the app's ease of use, reliability, and how quickly they get paid. Pay attention to reviews from people whose shopping habits match yours, as they'll give you a realistic picture.
How to Maximize Cashback Rewards?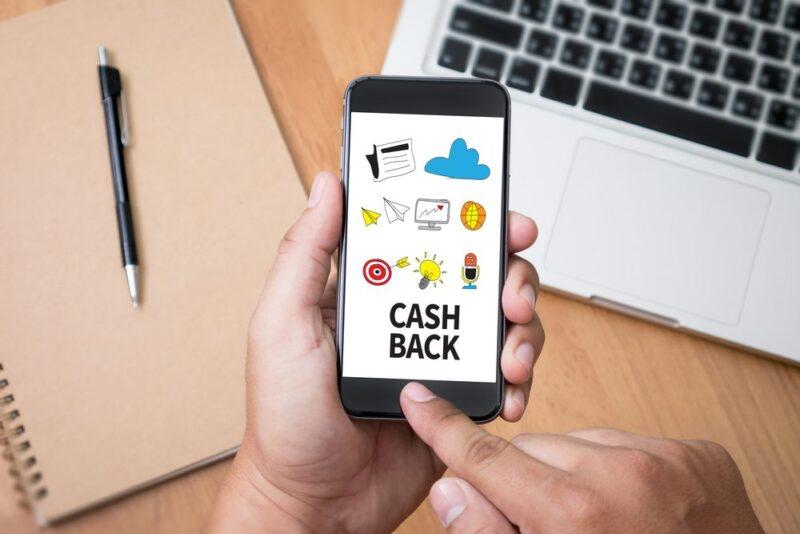 Save Your Receipts for Backup: Don't toss your receipts right away after scanning. Mistakes happen, so it's smart to keep them until you confirm your rewards. Check Ibotta on Thursdays and make it a routine to ensure everything's correct. Remember, there's a deadline for scanning, so don't delay.
Grab Special Deals: Keep an eye on special offers in both apps for higher rewards. Fetch has special items giving up to 10,000 points. Even if you don't need them now, it's worth grabbing these offers for immediate rewards and stocking up.
Claim Your Welcome Bonus: Both Ibotta and Fetch offer welcome bonuses, but there are conditions. For Ibotta, redeem an offer within 15 days. Ensure you're a new user on the device to claim the bonus.
Hunt for Bonuses: Look for additional bonuses on the apps, offering an extra $1 or $2 for redeeming specific offers.
Plan Your Shopping Moves: Strategize your shopping for the best rewards. Ibotta rocks in larger stores, Fetch covers clubs, liquor stores, and independents. Plan ahead and sometimes use both apps for maximum gains.
Maximize Individual Purchases: Plan your purchases for higher redemption rewards. Take advantage of bonuses like buying three items for an extra reward. Sometimes buying smaller items can make your purchase practically free.
Watch for Repeat Offers: Some offers come back regularly, especially for your favorite items. Keep an eye out for patterns or recurring deals.
Stack Your Savings: Stack your rebates for extra savings. Combine "any item" or "any brand" deals with specific brand or item offers. More deals mean more cashback.
Pair with In-Store Sales and Coupons: Look for in-store sales and external coupons that match your app offers. Combine sale prices, local paper coupons, and app cashback for even bigger savings.
Also Read: Ibotta Vs Rakuten: Which Cashback App is Right for You?
Whether it's Ibotta's wide range of deals or the simplicity of Fetch, both apps help you to save money and earn rewards. Ultimately, the ideal choice depends on individual habits and needs.