Team meetings are an important component of every project or business process because they allow team members to give opinions, set goals, and make decisions together. But sometimes these meetings can be monotonous and unproductive. If you are wondering how to make team meetings more engaging then you are at the right place. In this article, we will cover the best techniques that will improve your team meetings.
What are Team Meetings?
Team meetings are gatherings of people who work together to achieve a shared goal or objective. These sessions allow team members to discuss progress, set objectives, develop ideas, and make joint choices.
Depending on the needs of the team, team meetings can be held in person, online, or a combination of the two.
They are a key part of team communication because they assist to ensure that everyone is on the same page, working towards the same goals, and understanding their roles and responsibilities. Read on to learn how to make team meetings more engaging.
How to Make Team Meetings More Engaging? Best Tips and Techniques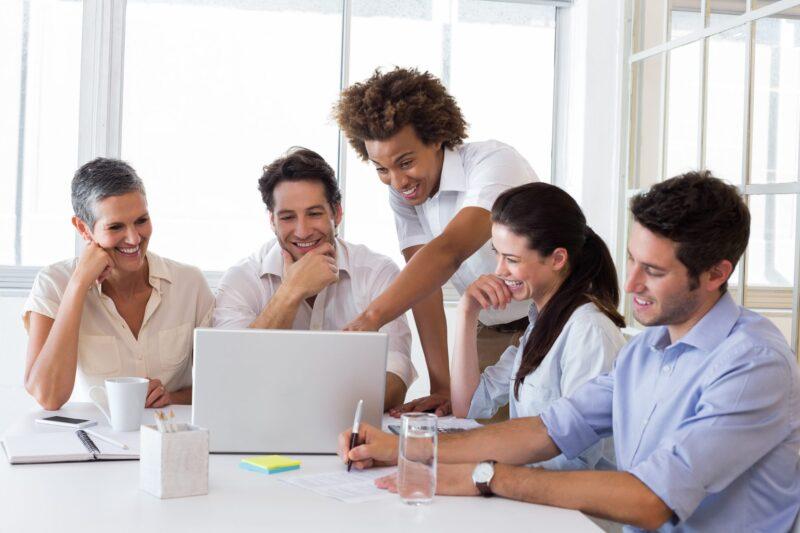 Planning new team meeting ideas is vital since it may help you maintain meetings interesting and engaging. Keeping participants interested may increase meeting productivity and help your entire organization by improving morale. Here are some suggestions for how to make team meetings more engaging:
1. Create a Fun Agenda
A creative meeting agenda is the first step towards a creative and engaging meeting! Changing up your agenda sends a message to your guests that this meeting will be unique and entertaining.
Just adding some interesting team meeting themes or a Q&A session will significantly improve your staff's pleasure in the meeting. You might include any entertaining ice-breaker activity or ask non-work-related questions.
2. Decide a Word of the Day
Choose a word of the day at the very beginning of each meeting and see who can include it in the conversation without everyone knowing. If you see someone using the phrase, exclaim "word of the day!" It will also help maintain the team's attention on what is being spoken.
3. Start with Physical Activity
Opening your meetings with activities is another inventive technique to make them more entertaining. Physical activities can help people become energized and ready for a meeting. Try activities such as shifting chairs or playing a game.
4. Get Out Of the Meeting Room
If you want to make team meetings more entertaining, try to hold them in new places occasionally. If your firm is housed in an office, try conducting your next meeting in a local park or coffee shop.
If you have the resources, you may also consider hiring an alternate meeting room to work from for a day or two.
5. Add Games and Prizes
Meetings may be made more enjoyable by gamifying them. The technique of converting daily tasks into games is known as gamification.
There are several strategies for adding games to the meetings, such as providing pop quiz questions and having participants keep track of points. Gamification may increase team member engagement and activity, and you can even give awards if necessary.
6. Include Food in the Meetings
Bringing in food is another entertaining approach to learn how to make team meetings more engaging. As a team leader, you may arrange for catering or ask each member to bring refreshments to each meeting.
Bringing food to a team meeting is a wonderful way to make it more warm and welcoming.
7. Always Take Notes
You should keep meeting notes at every meeting. As you go through the agenda, prepare a 1-3 line synopsis that will be given to the team after the meeting.
When you conclude each summary, ensure that your knowledge of the main takeaway was shared with everyone so that everyone is on the same page after each meeting.
8. Make Use of Visual Aids
Utilize visual aids such as charts and graphs to assist highlight essential topics and keep the discussion entertaining. This will allow the team to get information in a much more trustworthy manner, perhaps increasing productivity.
9. Turn off Notifications
Nothing is more annoying than buzzing digital watches and other notifications every three minutes. Apart from your note-taker, go device-free.
If you're at a remote meeting, ensure everyone is set to DND for the duration. At a meeting, not having everyone's attention is distracting and irritating for everyone.
10. Brainstorm Together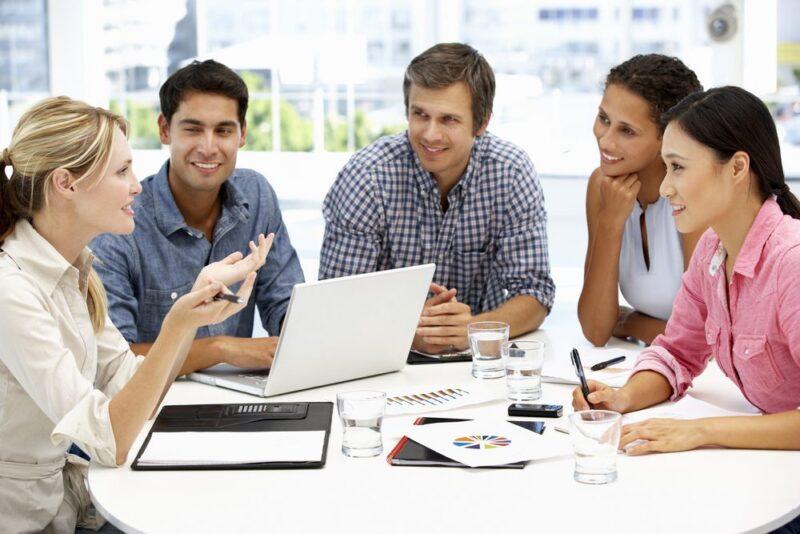 Brainstorming is an excellent approach for a group to discover new ideas and solve issues. While brainstorming, it is critical to encourage all team members to offer their ideas, no matter how "crazy" they may appear.
The more ideas that are created, the more likely it is that an effective solution will be developed.
Also Read: Importance of 7Cs of Communication with Examples
11. Take Breaks
If you're having a longer meeting, you should take frequent breaks. Everyone will be able to stretch their legs, grab a cup of coffee, or visit the toilet as a result of this.
Breaks will also discourage folks from being overly restless or distracted. Breaks also have an impact on the team's critical thinking ability.
12. Pick the Right Software
There are several software packages available that can aid in team cooperation and communication. Some of this software is better than others, so do your homework and select the one that best meets your needs.
Meetings may also be made more productive by using the correct project management tools.
13. Encourage Challenging Opinions
It is critical to welcome conflicting ideas for meetings to be constructive. If everyone always agrees, no potentially fresh and inventive ideas will be developed.
Fostering opposing viewpoints will also assist with the earlier point we made about helping team members feel willing to discuss their views.
14. Adjourn If Needed
If an appointment isn't going well, don't be afraid to reschedule it. There's no use in continuing if the meeting's goal isn't being reached. It is sometimes preferable to stop a meeting early and reorganize later as a way to understand how to make team meetings more productive
15. Prevent Groupthinking
Groupthink happens when individuals are more concerned with blending in and being liked than they are with thinking for themselves. This can lead to bad decision-making and destroy the success of a team.
To avoid groupthink, it is critical to foster a culture of constructive discussion.
Types of Team meetings
It is critical to select the proper style of the meeting based on the demands of the team and the project or business process under consideration. Several types of team gatherings can serve various goals. Some types of common team meetings are:
Status Update Meetings: These are held to discuss progress reports, updates, and milestones completed towards a certain project or goal.
Meetings For Problem-Solving: These are held to address difficulties or obstacles that the team is facing. The emphasis is on recognizing the problem, understanding it, and generating solutions.
Brainstorming Meetings: They are meant to produce fresh ideas or solutions to specific issues or obstacles. The emphasis is on free dialogue and innovation.
Meetings for Planning: These are held to plan future initiatives, define goals and objectives, and allocate resources. The emphasis is on defining the project's scope and formulating a plan of action.
Workshop: A training or workshop is a gathering in which someone guides a group of others in learning about a certain topic. These arrangements are frequently designed with a certain purpose and aim in mind.
Q&A Meeting: A Q&A team meeting is a gathering in which participants can ask questions and gain an explanation on a certain issue. This is a good way to learn how to make team meetings more productive.
Also Read: Best LinkedIn Practices for Business Professionals
How to Start and End a Team Meeting?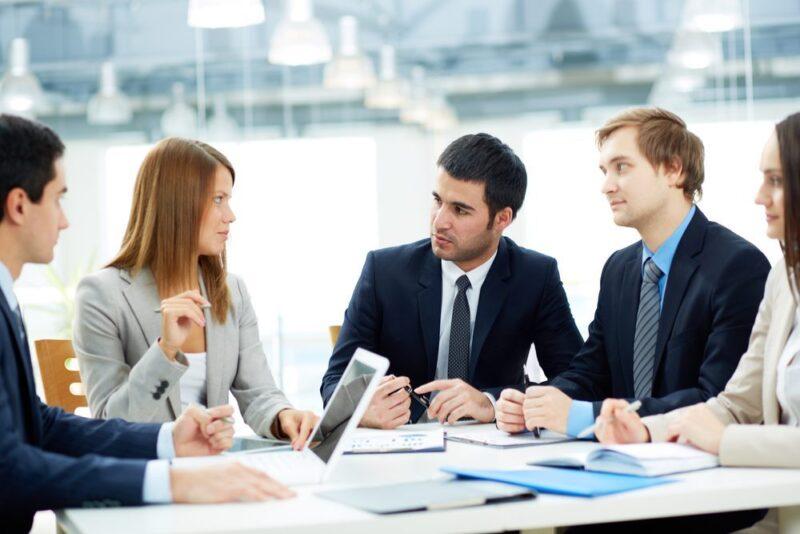 Learning how to make team meetings more engaging in one thing. But to run a good team and enhance the overall productivity of a meeting that will make everyone have a positive approach, starting and ending a meeting is way too crucial.
Starting a Meeting
Meeting leaders frequently begin meetings by checking the agenda and going right into the first item on the agenda.
As a result, meeting participants are frequently unsure about the meeting's aim, the goods to be created, why the meeting is useful, or why the session should be significant to them.
Meetings frequently begin with an unproductive start, which can have a detrimental impact on the rest of the meeting. So, before you start a meeting, ask these two questions to yourself.
What am I doing here?
Why should I be concerned?
Put yourself in their shoes and answer those two questions before mediating the rest of the meeting to truly engage your participants and set the meeting up for success. Here are some fun tips to follow:
Start with Introductions: Always begin your meeting by introducing the attendees and making sure everyone is acquainted with one another.
Celebrate a Win: Begin the meeting on a positive note; this will lift the mood and make the employees proud to be a part of the team's success.
Give A Shout Out: Recognizing outstanding work and boosting your employees' professional respect can further drive them to perform effectively and spark increased involvement.
Share A Fun Fact: If you've learned anything fascinating, humorous, or insightful in the week leading up to your meeting, share it with your team!
State the Objective: It's a good idea to state the objective of the meeting right at the start. You will capture their attention and provide much-needed context by emphasizing why the team has been called in for the conversation.
Mention A Helpful Statistic: Much like giving some good news or a fascinating fact, everyone enjoys hearing an interesting statistic. Consider whether you've heard of any intriguing data concerning the job you and your team are performing. It is frequently beneficial and informative for the task.
Rotate the Facilitator: Consider rotating the session facilitator to involve and engage as many people as possible. This allows everyone a chance to take turns leading the discourse.
Begin with Meditation: Mindfulness practices have become much more popular in organizational settings lately, for good reason. Spending a few minutes at the start of your meeting to return to your breath or practice thankfulness is a wise use of time. read on to learn how to make team meetings more engaging.
Ending a Meeting
Meetings may sometimes feel like another necessary evil of running a business. We see hasty exits, zoned-out faces, and murmured utterances toward the end of a meeting.
Perhaps you've been doing everything right like planning meetings with a purpose, generating well-thought-out objectives, and keeping your group focused while the meetings are going on but your employees or coworkers are still very distracted and underwhelmed. This is why a meeting should be ended in the right way.
A good and positive finish can boost the spirit of conference attendees. People are more likely to desire to collaborate in the future if they feel good about their encounters with one another. Here are some useful tips to follow:
Avoid Dragging: Productivity cannot start and objectives can't be met while seated in a conference! Set your timer for a few minutes before the meeting finish. After the timer turns off, explain the meeting's conclusion in the time left.
Summarize Essential Points: Before concluding the discussion, spend a few minutes summarizing the major topics covered.
Be Thankful: Take a moment to thank everybody who came to the meeting and contributed. This demonstrates that you value their time and work.
Summarize Action Items: Review the action items allocated during the meeting and ensure that everyone understands their duties.
Take Hurt Feeling Into Account: If a meeting goes bad and feelings are hurt, stop the meeting by identifying what is and isn't working and, most importantly, address the upset feelings of your team members before moving on to the next stages.
Open The Meeting: Meetings are frequently controlled by a few people. Set aside 5 to 10 minutes after each meeting to allow all team members to contribute comments and speak without interruption.
Purpose of Weekly Team Meetings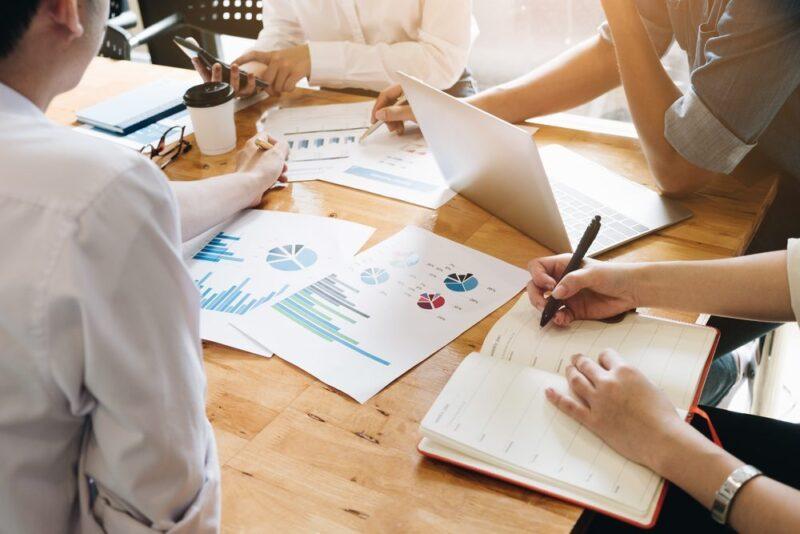 Meetings are an essential component of every organization. It allows employees to congregate, discuss ideas, provide feedback, and gain knowledge from one another.
Team meetings, on the other hand, have a poor reputation. Not everyone is excited to attend a meeting. But this is because they don't perceive the advantage, and it's most likely due to how the meetings are conducted.
Learning how to make team meetings more engaging will enable your team to do quality work faster and plan a better course together. Here are a few purpose of weekly team meetings:
Improved Communication: Meetings allow team members to speak with one another, exchange ideas, and address any issues they may be encountering.
Aligned Objectives: Successful team meetings enable groups to explore complicated challenges and brainstorm ideas and solutions. When addressing project issues with many variables, it is simpler and faster to do it at a meeting.
Better Interpersonal Relations: Personal connection facilitates the formation of teams. When there is an open exchange of ideas and you can see and hear your teammate's opinions firsthand, you may form a stronger relationship with them.
High Productivity: Weekly team meetings may assist ensure that team members are aware of their tasks and are successfully working together to achieve team goals.
Critical Thinking: Employees may demonstrate critical thinking, innovation, and originality in effective team meetings. You can come up with an excellent concept on your own. Consider the prospect of coming up with even greater ideas while you and your team collaborate as one of the purpose of weekly team meetings.
Better Collaboration: Team meetings allow team members to collaborate on projects and share their skills, which can result in improved cooperation and more effective solutions.
Boosted Morale: Meetings can help increase morale, promote a feeling of camaraderie, and create a more pleasant and supportive work environment by bringing team members together regularly.
Also Read: How to Make Meetings More Effective? 13 Amazing Tips
Effective Team Meeting Etiquettes
Now that you know all things you can do to make meetings engaging and productive. Let's talk about some of the etiquettes of formal meetings that will help enhance productivity, good communication among peers, and better management of time.
Listen More: Respect people by listening to them and without interrupting them when they talk. Respect your coworkers and their perspectives.
Come on Time and Prepared: Arrive on time and prepared for the meeting.
Pay Attention: Maintain concentration on the agenda and accomplish goals. Avoid becoming distracted or discussing irrelevant things.
Participate Actively: Add to the conversation and be an active participant in the meeting.
Be Succinct: Keep your remarks short and to the point. Stay away from rambling or wandering off on tangents.
Prevent Distractions: Don't use your phone, check emails, or do anything else during the meeting. Maintain your focus and attention.
Follow-Up: If you have key actions or tasks to do after the meeting, make sure you follow up on them and finish them as soon as possible.
So, there you go! Team meetings are essential for successful communication and cooperation inside any firm.
You can establish a setting where your team members feel heard, respected, and inspired to give their finest ideas by applying these approaches. Learning how to make team meetings more productive takes work, but the rewards are well worth it.