In today's world, everyone wants to have financial freedom at an early age. Gone are the days when people prefer to work for decades and then enjoy free time. Youngsters are now focusing on startups and becoming an entrepreneur. They want their own business to avoid the rat race. The advantage they have is it is incredibly easy to open a small business now, especially online. Selling stickers is one simple business to get into. In this article, we will walk you through the complete process of how to make and sell stickers online. From Designing to marketing, we will cover everything.
How to Make and Sell Stickers Online: Ultimate Guide
Online shopping has become common. The best thing about it is that you can find almost anything online. It means that there is a market for everything. Stickers are bought and sold online at a rapid rate. Parents buy them for kids, teenagers buy them for their projects or to show support and many people buy them simply because they are so cool. But before we learn about selling stickers, let us understand why you should open your own business.
Advantages of Online Business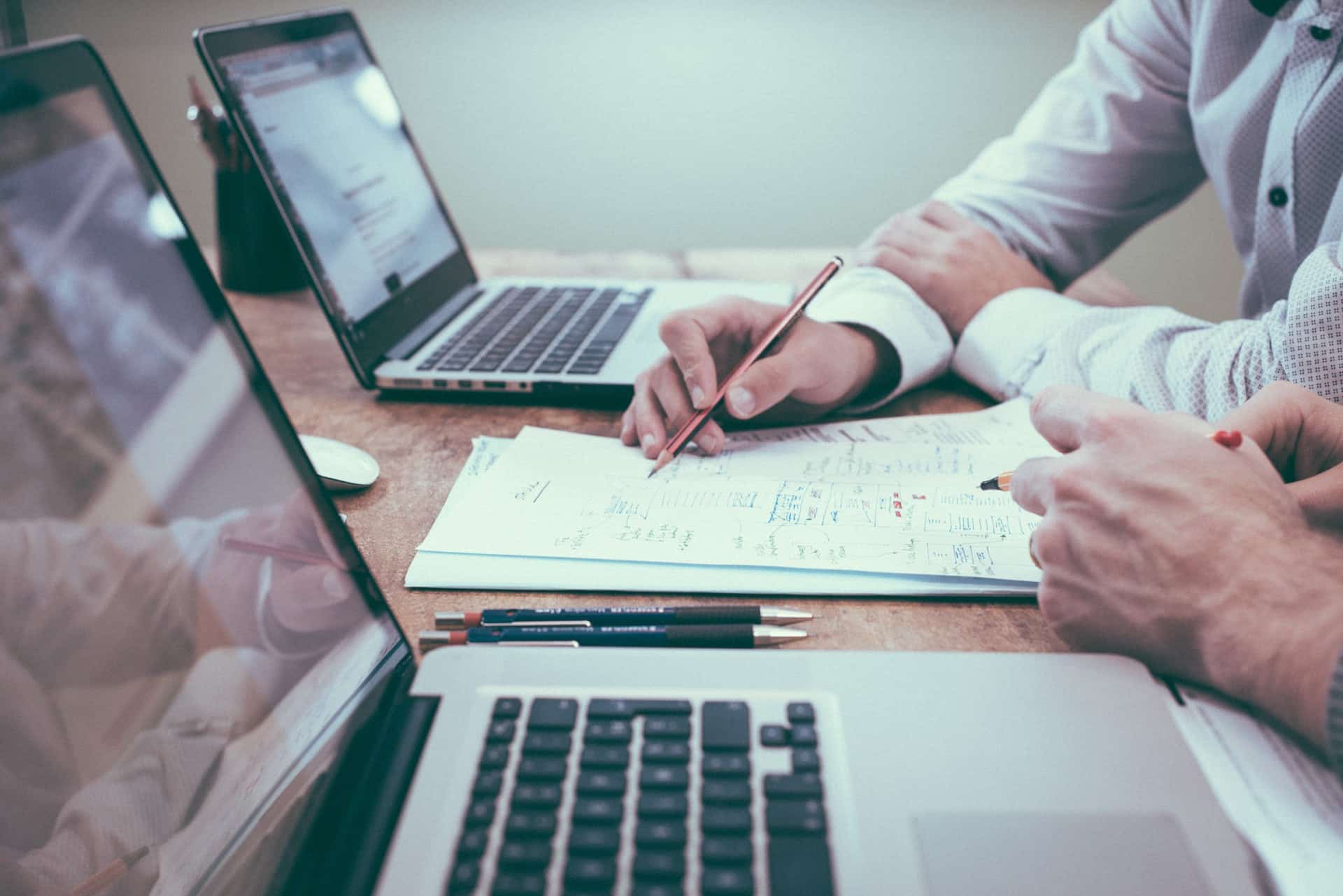 As mentioned earlier, most people prefer to buy things online. The variety you get online cannot be matched by any physical shop. Plus, it is simple and hassle free. This is a great time to launch an online business and take advantage of the massive traffic. Some of the benefits of online business are as follows:
Working from home and hybrid work
Niche market service
Enjoying most of the rewards
Providing job opportunities to others
Create new business and new market
Use your creativity to make money
Why Sell Stickers?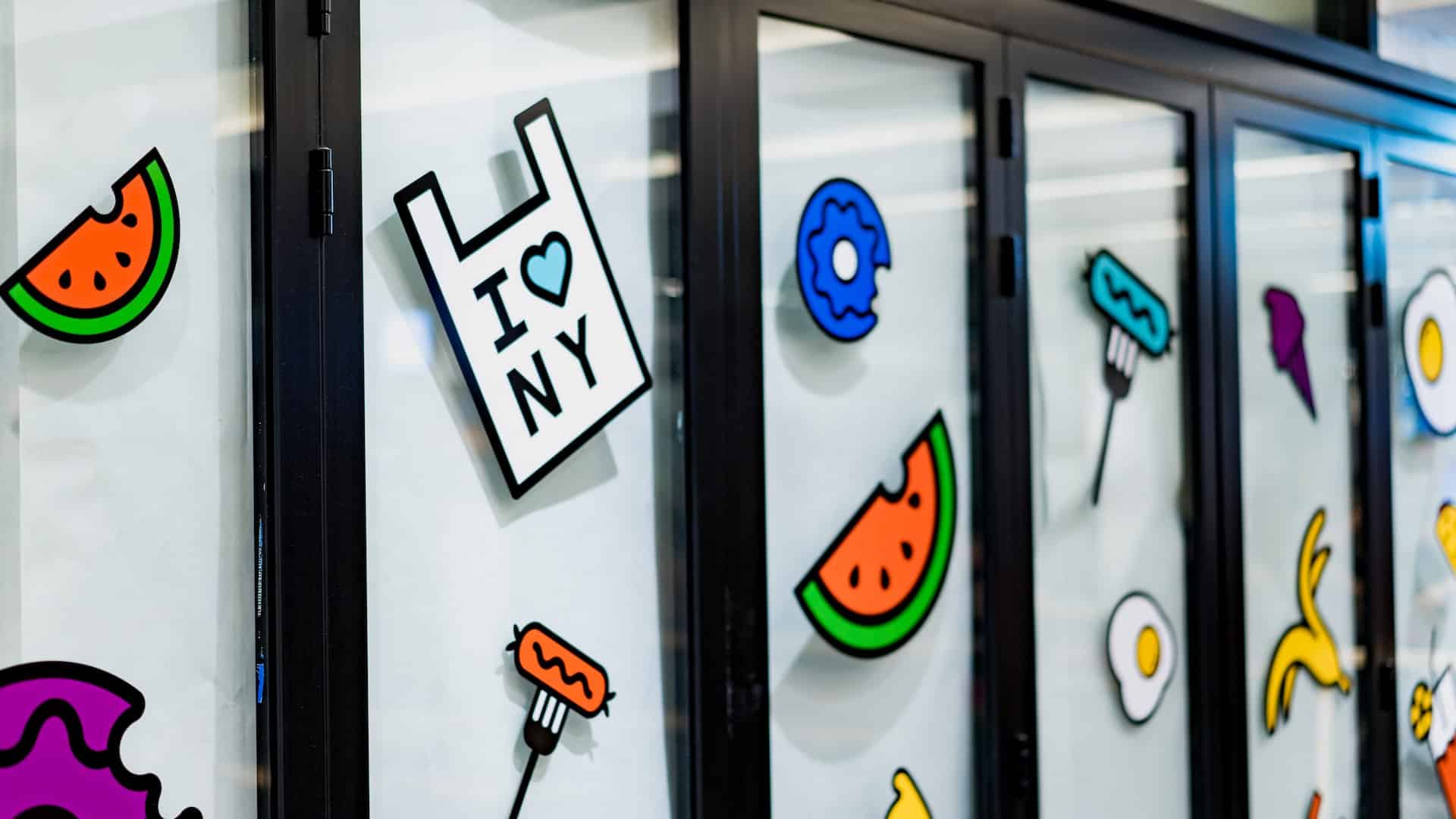 The answer is simple – popularity. Stickers are getting more popular day by day. From children to adults, everyone is fond of stickers nowadays. You must have seen stickers on various things such as laptops, fridges, books, tablets, and phones.
When it comes to decoration, stickers add charm to any party or get-together. Be it any party from baby shower party, bachelorette party, or birthday party to weddings, they have added a new niche in decorations. Stickers are limitless, i.e., any size, any shape, and any illustration can be turned into a sticker.
Selling Stickers as a Business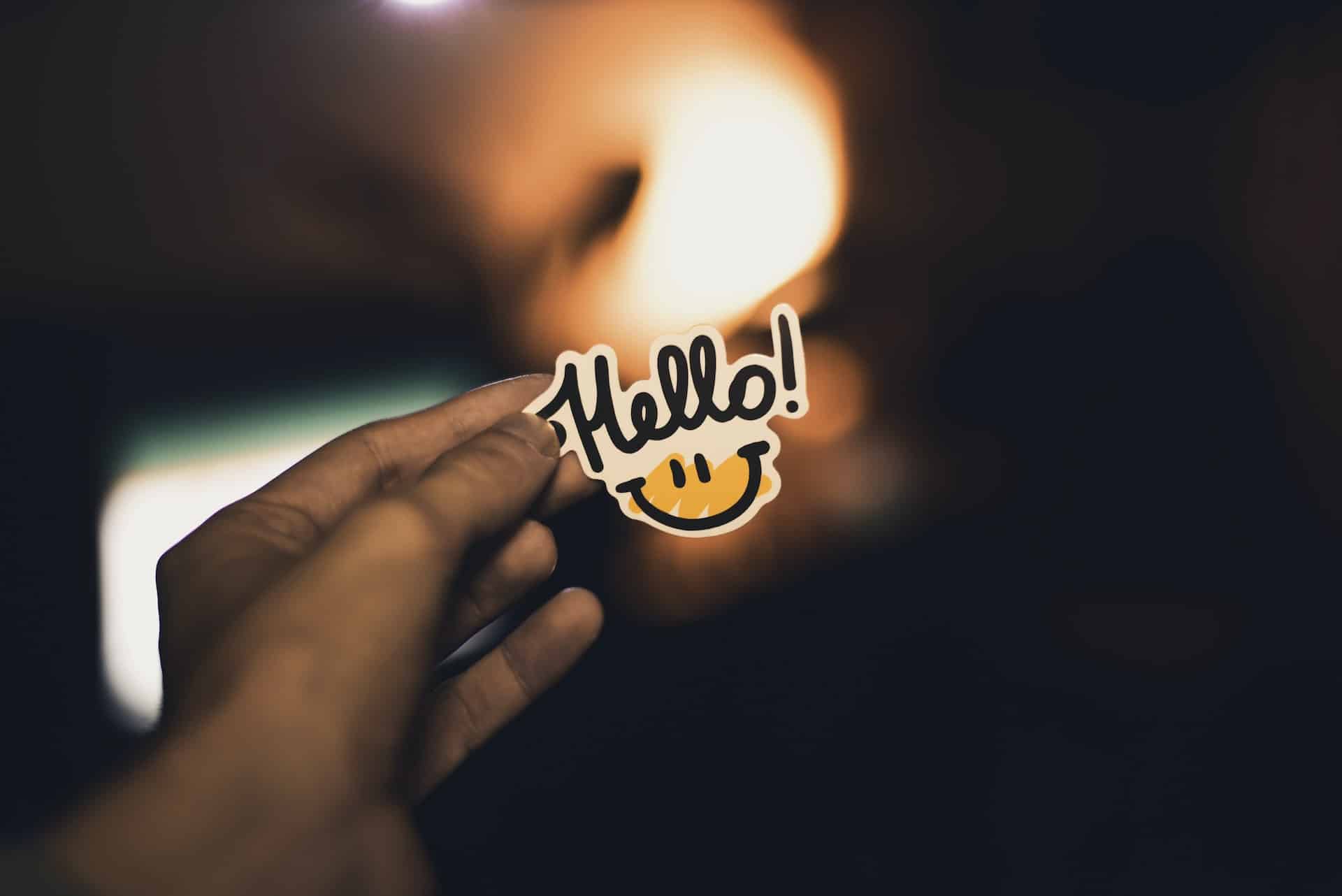 The first thing we consider while starting a new business is production cost, which is quite low for stickers. Stickers need significantly less space compared to other goods for storage.
Talking about their popularity, 'Stickers' was the 11th most searched item in the marketplace in September 2021 and the 9th most searched item in January 2022. This is according to eRank, which online tracks trending products on ETSY.
By analyzing this data, it can be understood that Stickers are in high demand, and a huge market is available to sell them. The various categories available for stickers on the ETSY marketplace are:
Logos
Celebration/party
Phrases/quotes
Character-original and famous
Bumper/car stickers
Hobbies/activities
Anime, cartoons, comics and movies
Custom orders
Planners
How to Make Stickers to Sell online?
After understanding the demand for stickers in the market, learning how to create them becomes essential. They are a fun way to depict your talent at a low cost, and you can also make money out of your creativity.
1. Designing your stickers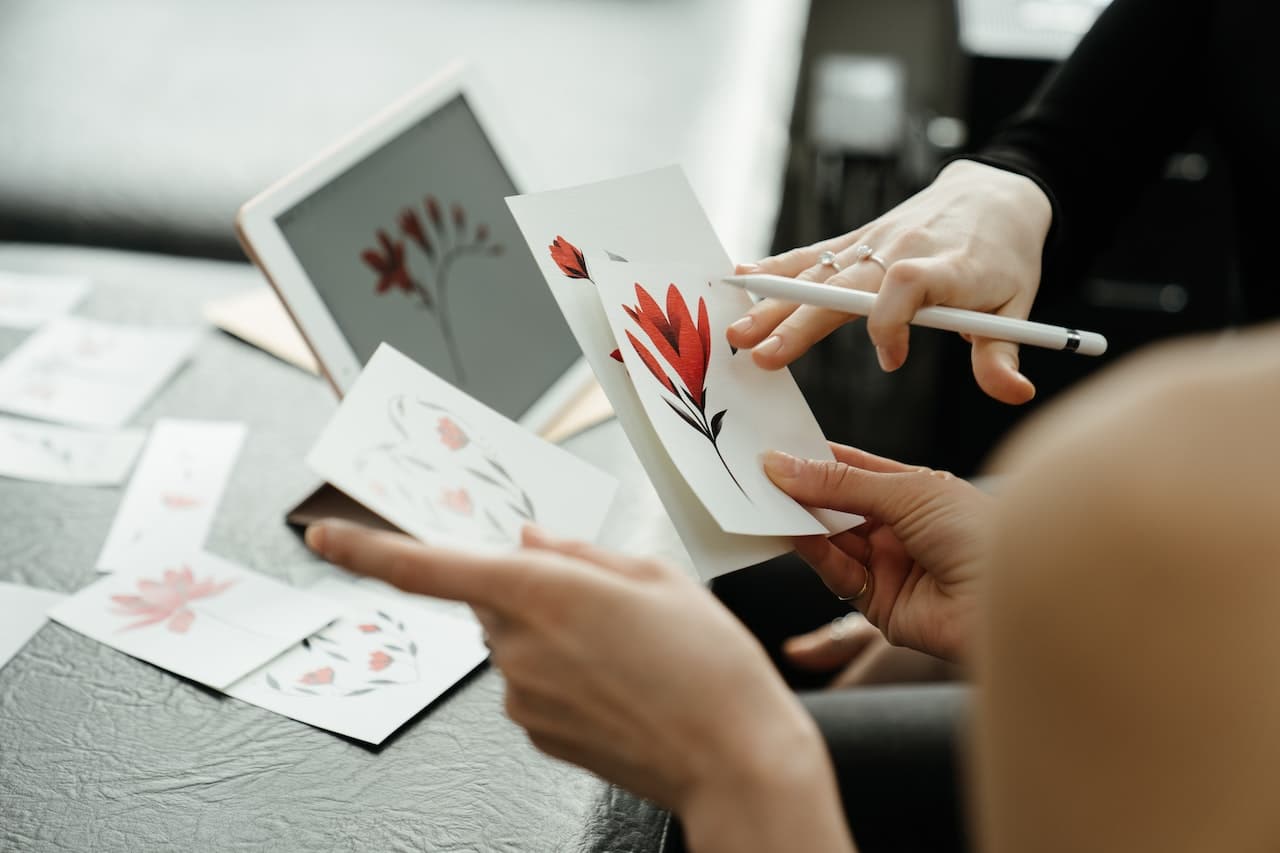 Don't worry about your sketching or drawing skills while designing your sticker. You just have to be creative. The ability to think about ideas and create them is the true art in this area. Your designs should be your own and unique.
You need not design on paper using a pen or pencil, you can just open some apps, collect clip art, icons and make your own design. You can get influenced by others' artwork but never copy anyone's work. Here some popular types of sticker designs.
Inspirational quotes
Figures you like
Your favorite culture
The community you belong to
What you want to depict as your personality
Your interests and hobbies
If the budget allows and you want to have the upper hand in designing, you can invest in drawing tools/equipment like Wacom Intuos, iPad, or Apple Pencil (2nd Gen). Various apps can be installed for designing like Procreate App, Canva, Pic Monkey, Inkspace, Adobe Illustrator, Photoshop etc.
2. Printing your stickers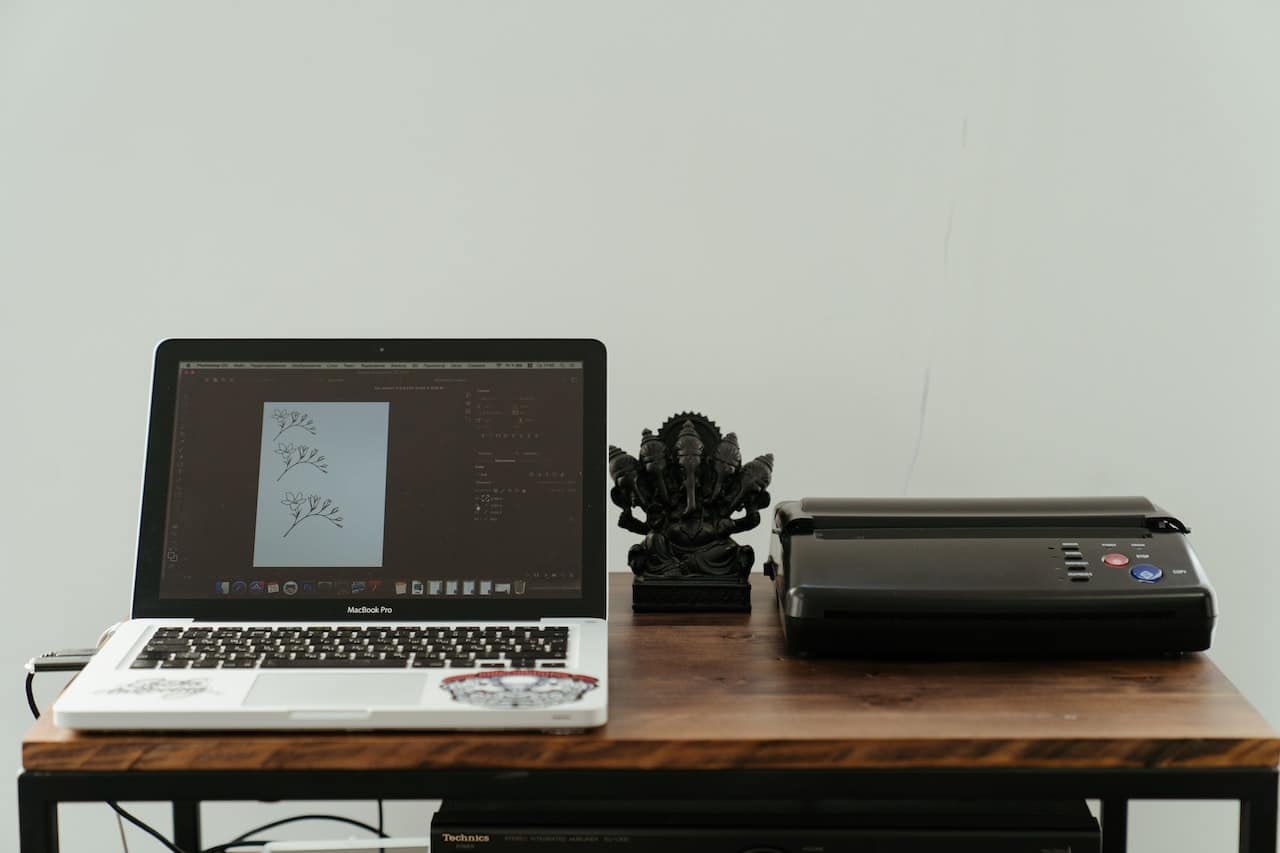 When printing your stickers, you can decide upon the finishes and cuts for your stickers. The second step would be deciding the paper, paper is decided based on the finish you have selected, for example, vinyl paper for glossy finish, matte paper for a matte finish or simple sticker paper. This is the most important step in this how to make and sell stickers online guide.
Deciding the Paper: Normal sticker paper generally tears, fades out over time, and even cracks sometimes. So, if budget is not a problem, try considering printing vinyl stickers. Vinyl stickers are more durable, last longer, are thicker than paper and offer water resistance. They can be printed on a laser or an inkjet printer.
Deciding the Printer: Printers are of two types majorly: Laser Printers and Inkjet Printers.
Laser Printers: This is expensive and uses a laser to print documents. These printers do not work by dispersing ink onto the paper; they make a polymer coating. It's smudge-proof and is of good quality.
Inkjet Printers: Inkjet printers are cost-friendly compared to Laser printers and use ink to get the document printed.
3. Deciding the Finish
You can give your stickers different kinds of finishes or textures. Some of the popular ones are as follows.
Vinyl or glossy paper
Holographic
Matte
Prismatic
Clear
Mirrored
Holographic glitter
4. Cutting your Stickers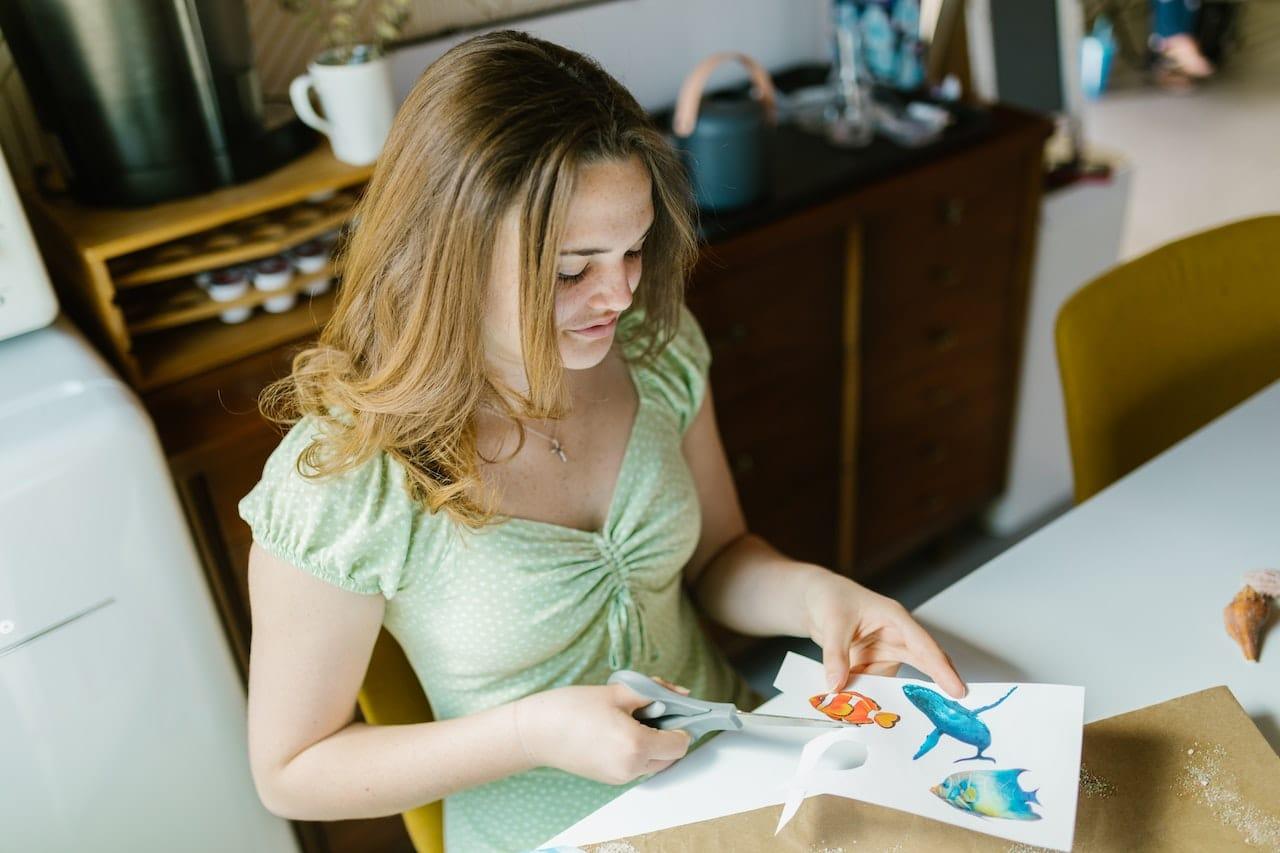 Cutting requires learning in case if you cut the sticker wrong, you won't be able to correct it. 'Measure twice, cut once' should be kept in mind whenever cutting a sticker.
There are various cutting tools available in the market. You can use any cutting tool to cut your stickers.
Scissors can also be used if you don't want to spend much on cutting, but you have to be very perfect while trimming them.
An X-Acto Knife, a cutting mat, and a clear ruler are a must for one who is cutting a vinyl sticker.
For cutting Vinyl stickers, there is a wide variety of cutting devices available; you can choose depending on the features and price.
Silhouette Cameo 4 is suitable for small business owners and can be used for paper and vinyl.
Cricut Maker is costlier but is a choice among large business owners because of the type of features it offers.
There are two major types of cuts in stickers. They are as follows.
Kiss Cut: In this type, the back paper is retained, and only the top layer is cut. The backing sheet will be left behind if you peel off the sticker.
Die Cut: When the backing sheet and sticker paper are cut into the same shape.
5. Cutting Stickers at Home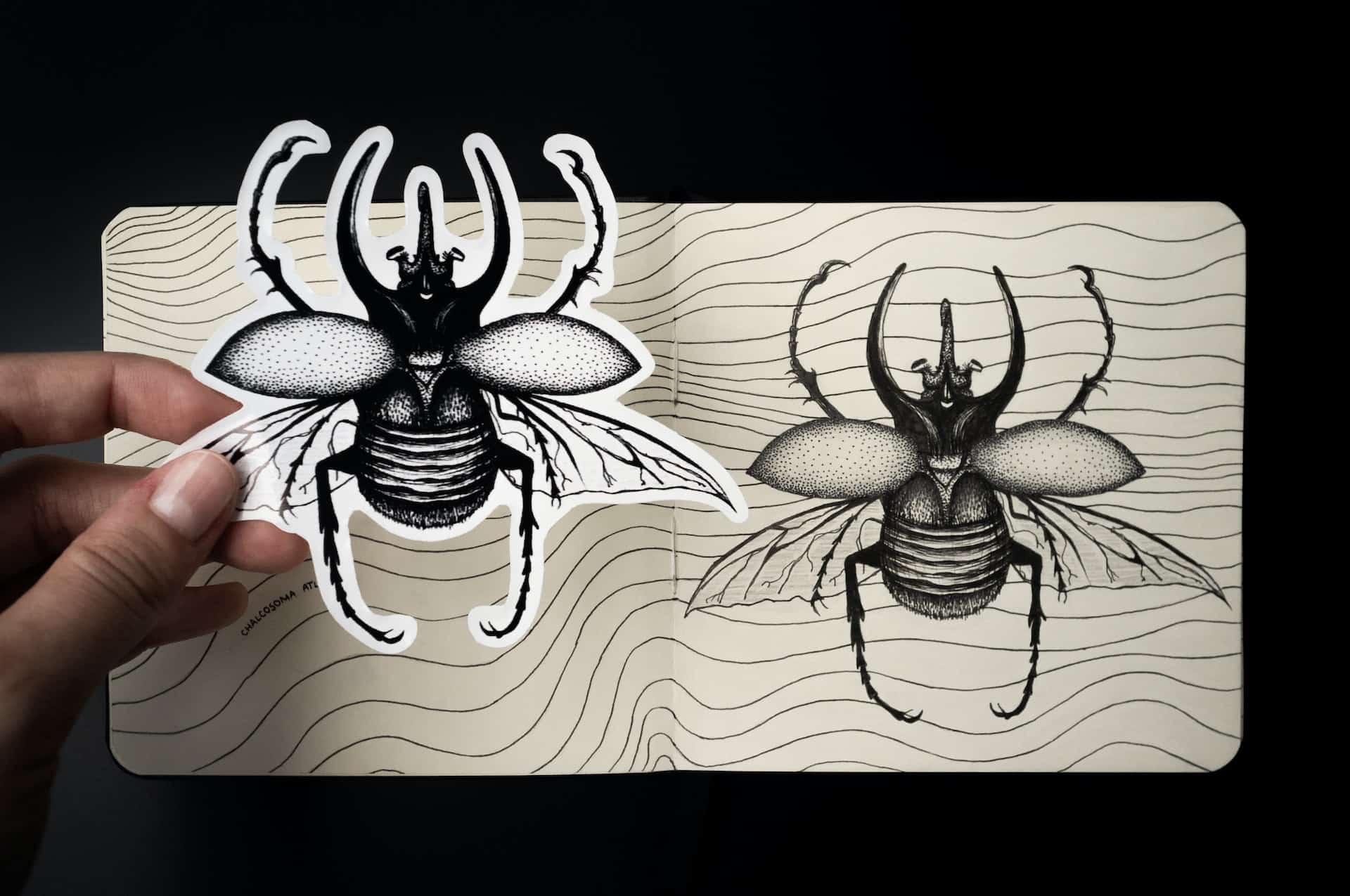 To improve stickers' quality, some people prefer printing and cutting their stickers using Cricut. You can take printouts of your designs after selecting the proper paper. Paper for stickers is available in different varieties, such as glossy, matte or holographic. The sheet that is majorly used is matte, and to add a glossy touch, a sheet of self-adhering laminate can be used as a top layer. Adding this layer not only adds shine but also gives it a protective layer and makes the sticker weather and water-resistant.
After getting your print, just place your paper beneath a cutting machine like Cricut or Silhouette, and let them cut around the sticker. Although cutting stickers with these tools is a time-consuming process and a lot of hits and trials are required before getting it done right but undoubtedly, you can control the quality of your product by using this method.
The amount of precision can be controlled when you do things on your own. It also comes with the hassle of calibrating the machine with your printer.
Also Read: 50 Simple Ways to Make Quick Money in One Day

Outsourcing Designing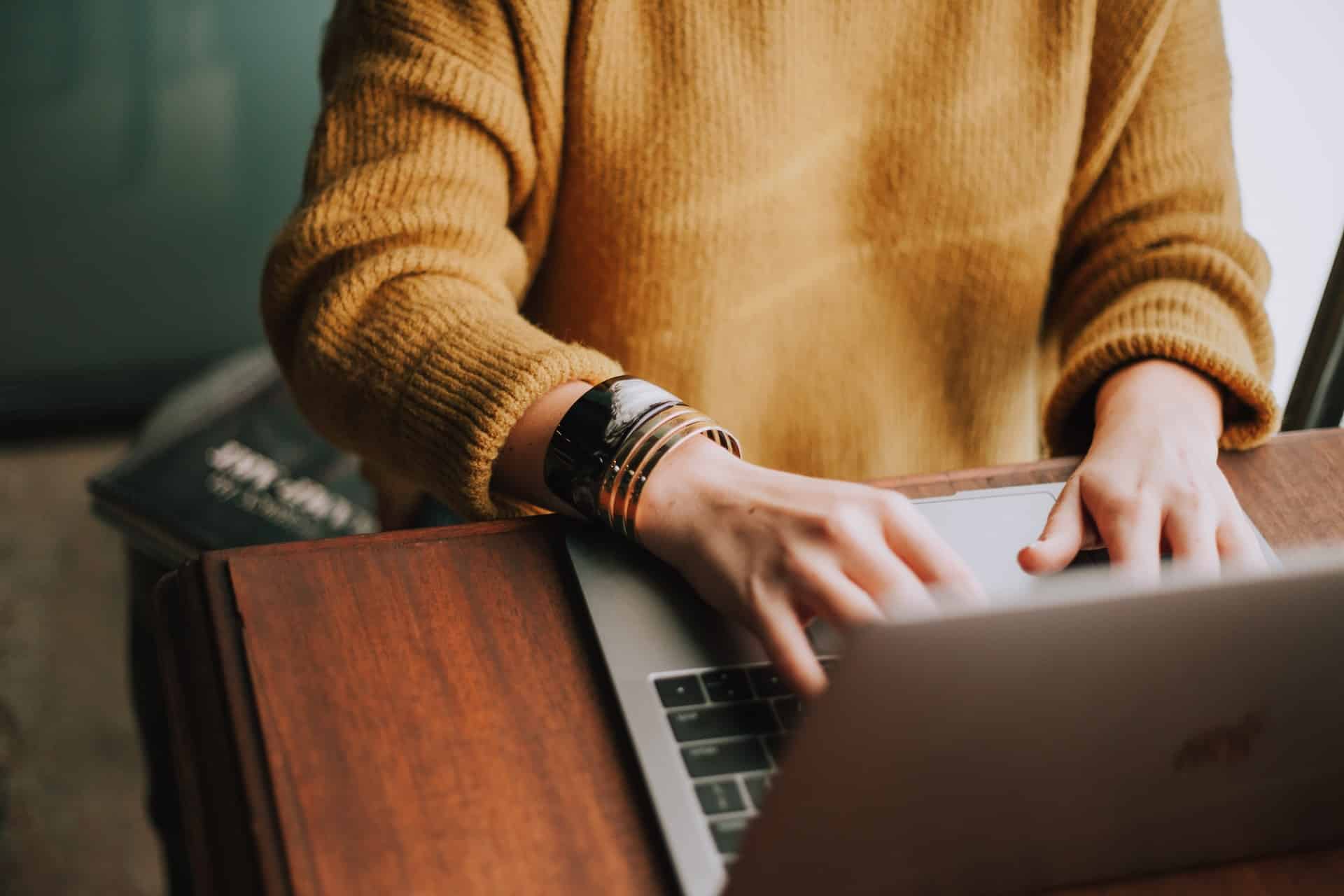 Buying stickers from outside and selling them online can be a little less complex and a quick way to start your business of selling stickers online. Sticker templates can be purchased online on websites like:
Creative Market
Etsy
Crello
Design Cuts
The Hungry Jpeg
The CraftBundles
You can also hire someone to create designs for you or can freelance a designer for you. You can get freelance designers from various websites like Upwork, Fiverr, freelancer etc.
Outsourcing Printing & Cutting
If you possess a lot of good design ideas but don't want the hassle of getting the stickers printed and cut, there is no need to worry, as there are companies who will do that happily for you. FedEx, Sticker Mule, Sticker Ninja, Got Print, and StickerApp are a few names that offer good services in this area.
They work on your designs. Once you are finished uploading your designs online, they work on printing, cutting and shipping your product. If you want a cheap option then go for Got Print. It can provide you with good printing, cutting and shipping at a very low price as low as half of what StickerApp, Sticker Ninja or Sticker Mule Charges.
Packaging your Stickers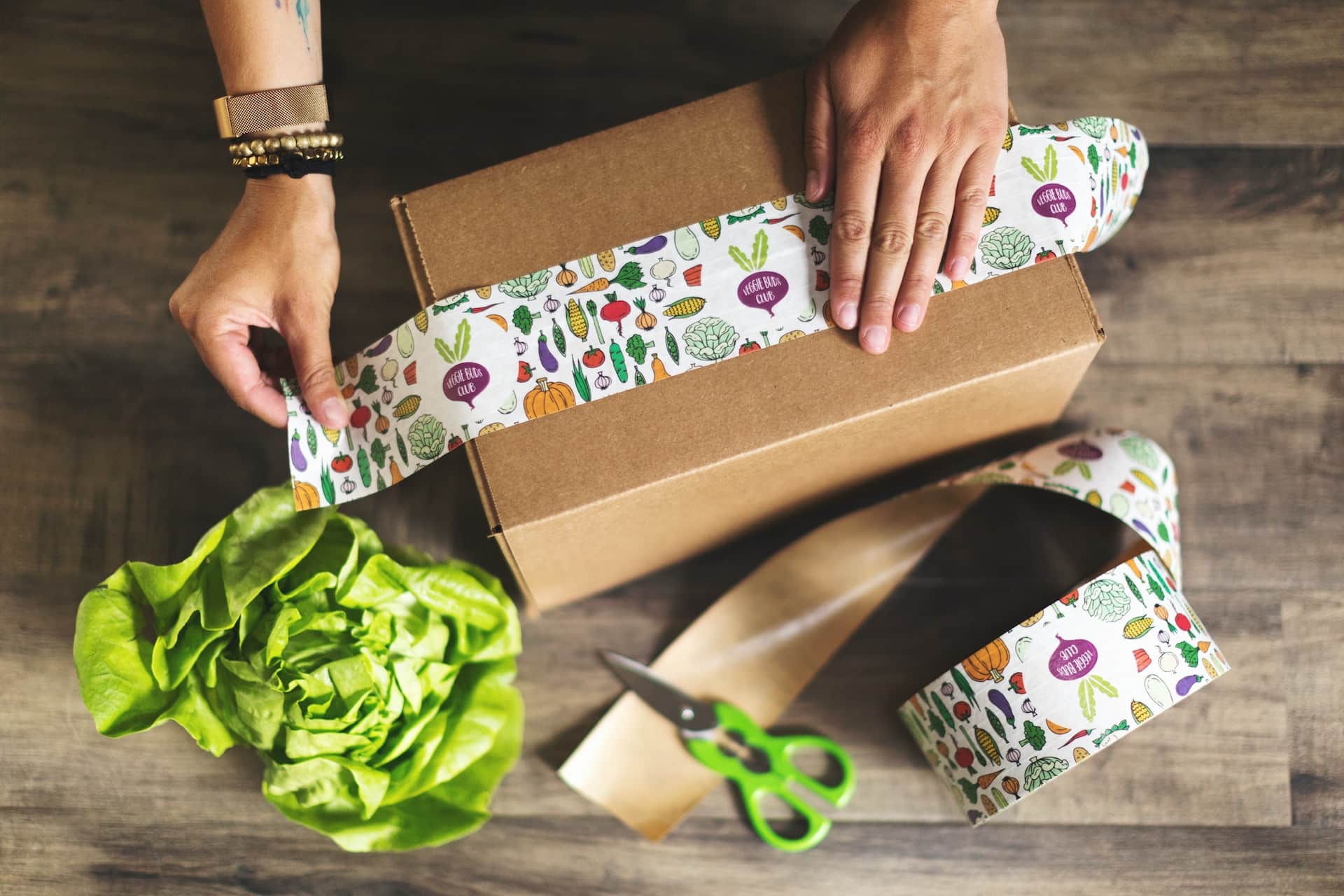 The book is judged mainly by its cover. Packaging has a significant role to play. While selecting from the wide options available, two things should be kept in mind-
This cost is going to add to the production cost only.
The main purpose of packaging is to protect the sticker.
So, the packaging should be sturdy, beautiful, depict the idea behind your brand, and cheap. You can also add your business card inside the packaging to encourage repeat purchases.
Types of stickers you can sell online
There are mainly two types of stickers that you can sell online and they are as follows.
Physical Stickers: The stickers which can be touched, kept and stored are physical stickers. For these types of stickers, you have to design, print, cut and then ship to the end customer. This is the most common type of sticker.
Digital Stickers: Digital Stickers are like physical stickers. They can be used/pasted anywhere in the digital world. You can create your designs and upload them, and the user can also get them printed after paying a suitable amount. You should see that your design should be of good quality, and its pixels should not distort if the user wants to get it printed in bigger sizes.
How to make a Profit by Selling Stickers?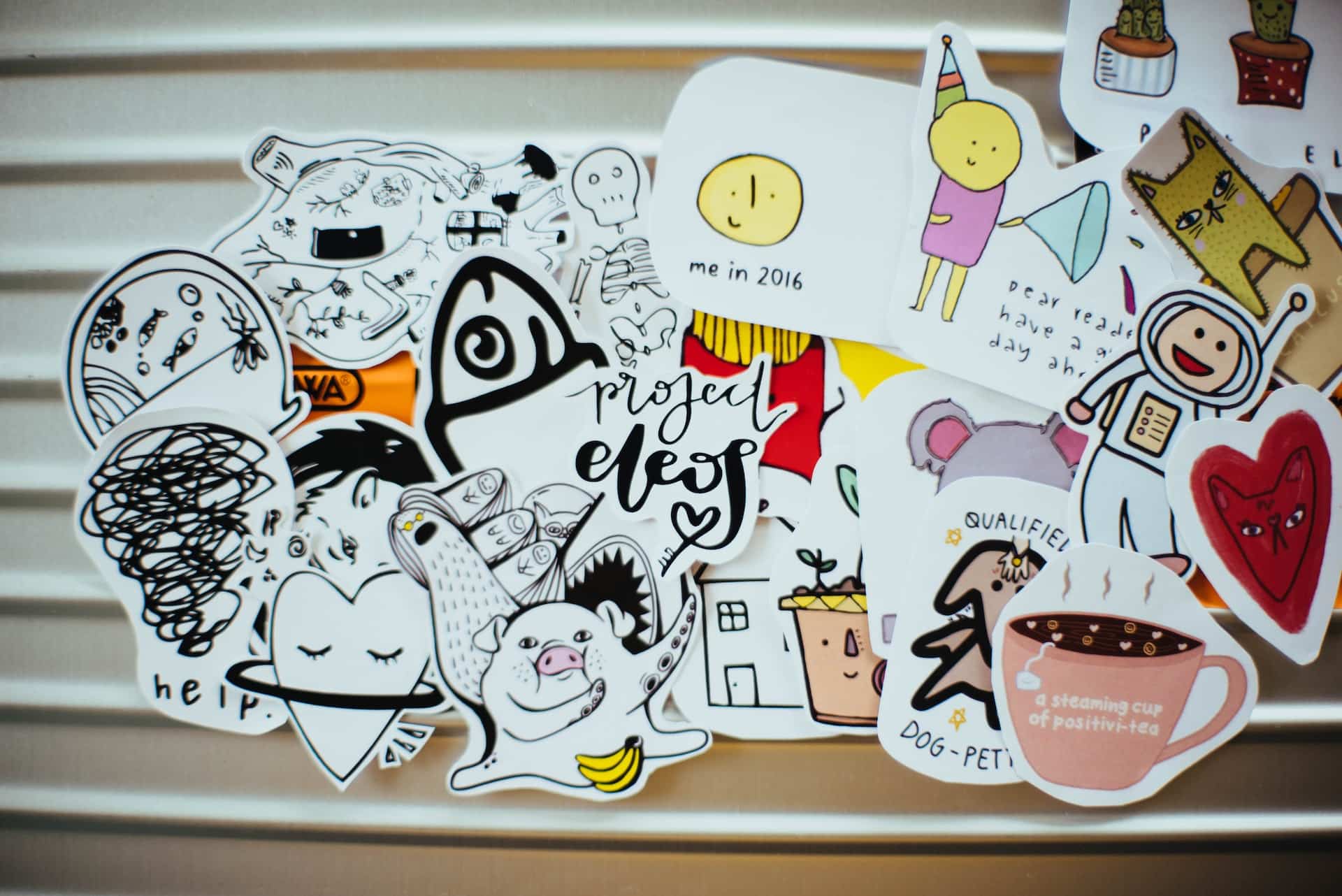 The profit you're going to earn after selling stickers depends totally on the points below:
Calculate the production costs, which include costs of designing, printing, cutting, packaging and shipping.
Selling costs cannot be higher than your competitors, visit other sites and see their pricing and make sure that your prices are lower.
The profit is directly proportional to the number of stickers sold. So, invest in marketing strategies and make your designs unique to make money out of this business.
How to Ship Stickers?
You can use regular stamps to ship your stickers. But for customers who want to see and get them early and want a track of shipment, you should choose rigid mailers that don't damage or bend your packet of stickers.
Since stickers are fun to make and use, you should keep your packaging like that and don't forget to keep a handwritten note and your visiting card inside the packet. Remember to stay within budget while making your packaging beautiful.
Online Platforms for Selling Stickers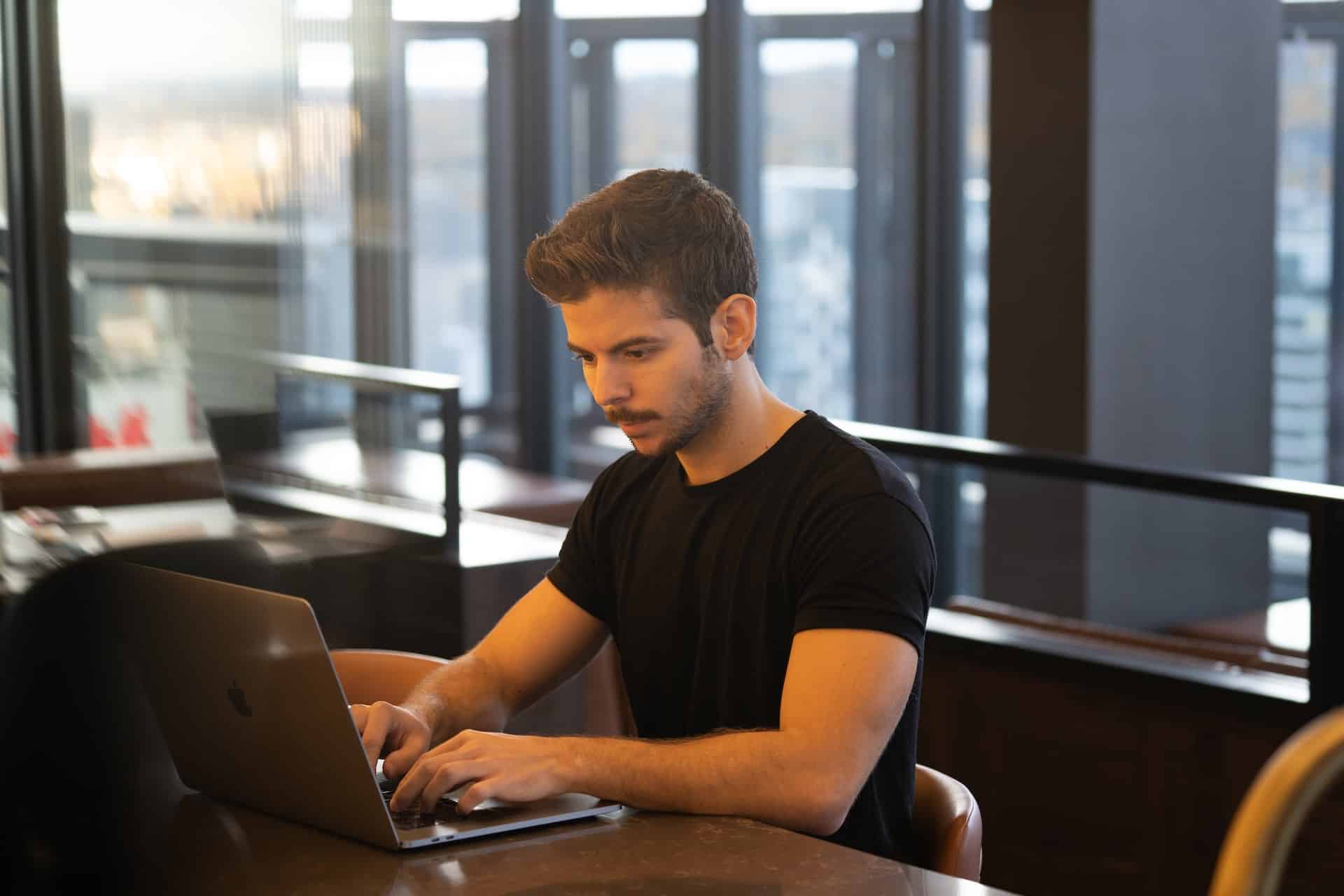 There are many platforms where you just have to upload the design on the platform and the rest will be taken care of. They will be responsible for printing, cutting/trimming and shipping all your orders.
You can create your presence on online marketplaces like Etsy and Redbubble or start your own online store. The leading platform to sell stickers online is ETSY. But there are other options which are mentioned below.
About Etsy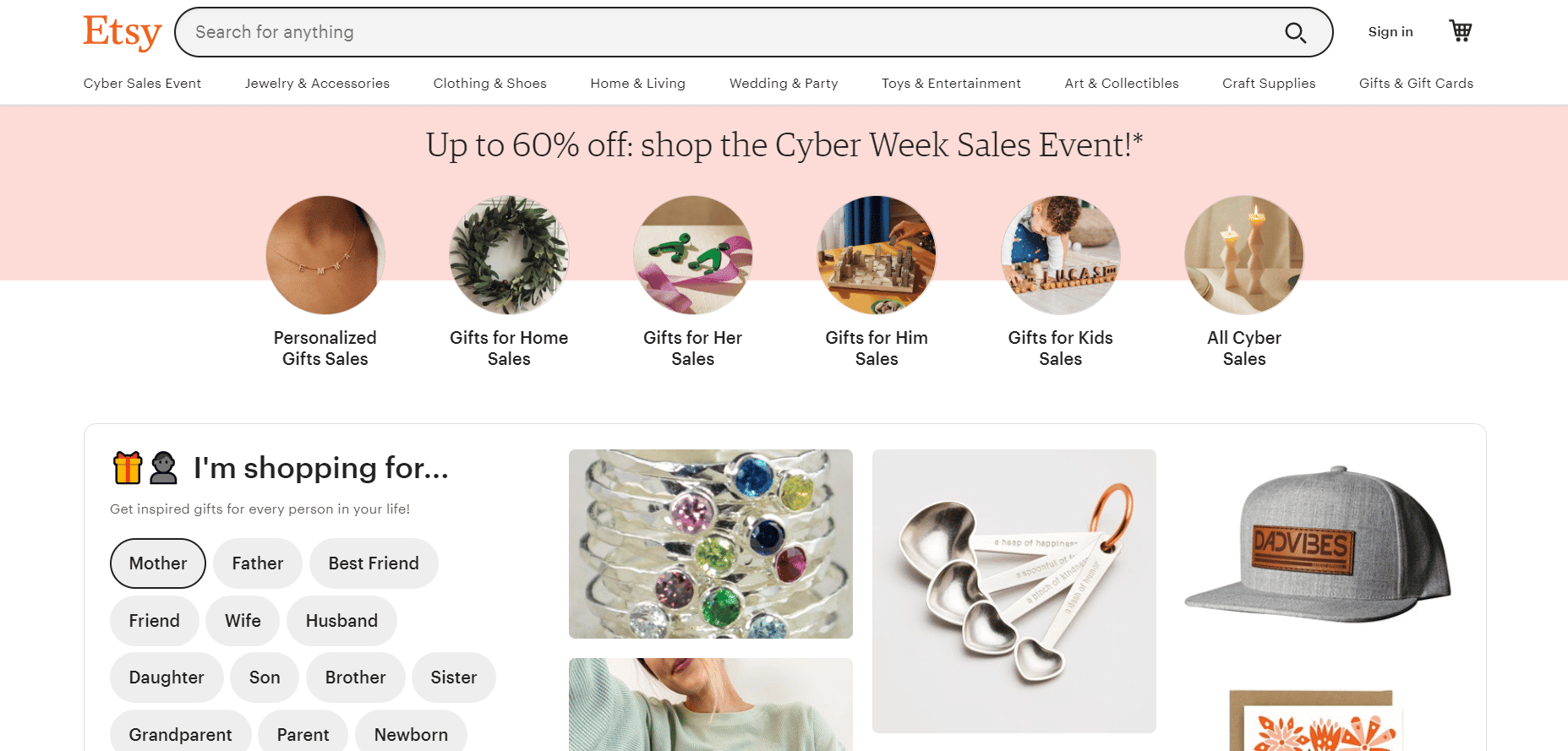 Etsy is an excellent option, and as people are already selling on it, you will have a good audience to start with. You will have to take care of everything from designing to shipping while selling on Etsy. The margins are reasonable as compared to other options. Etsy also keeps a share to display your items on its platform, but it is very nominal.
About Redbubble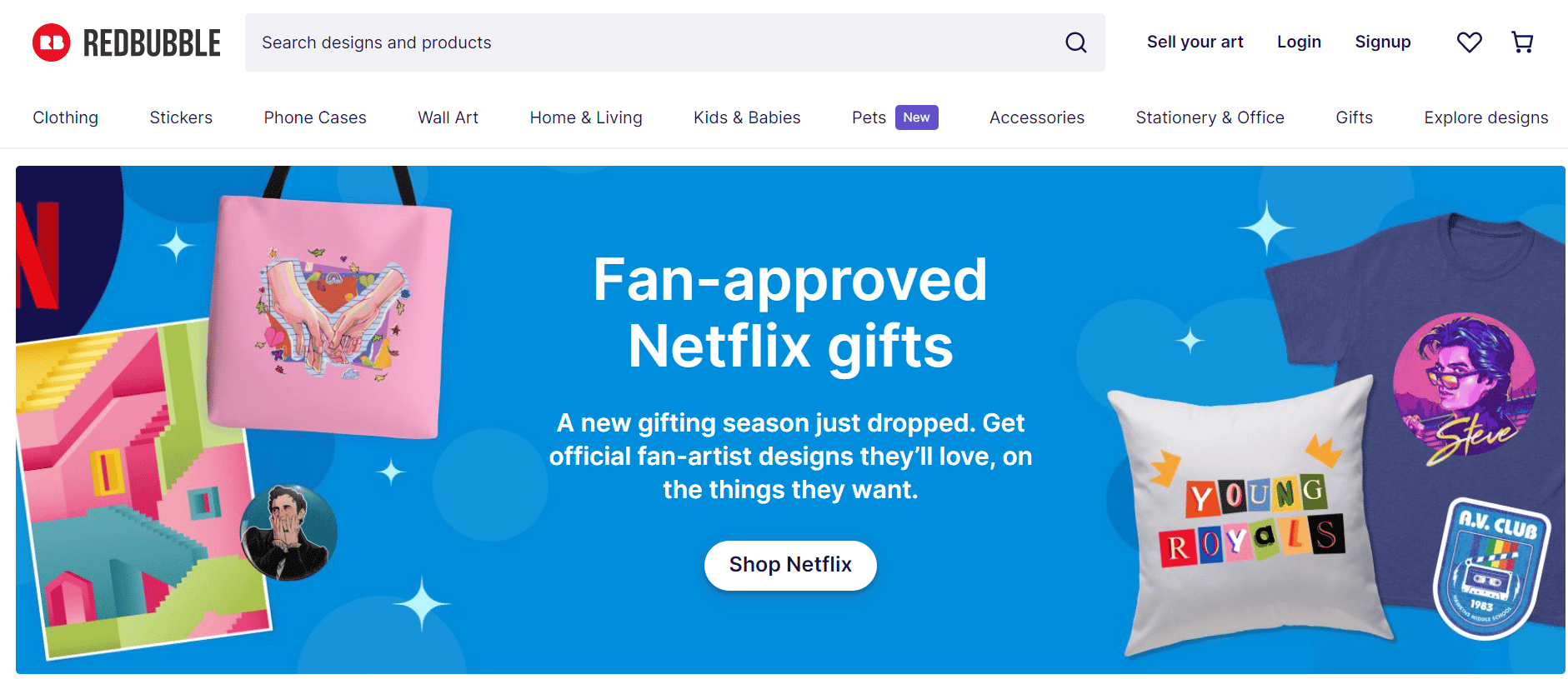 Redbubble is a drop shipping company that takes care of everything from printing to getting your stickers shipped to the customer. You just have to upload your designs, and as the customer selects your design, the company will do the rest of the work. But as the percentage of work is less, so are the margins. With Redbubble, the profit margins are not very high.
Also Read: 51 Ways to Make Money Online For Beginners
Tips to Remember
Here are some tips that you should keep in mind to succeed in sticker selling business.
Analyze your Competition: Check your competitors' pricing and decide your price accordingly. There is a tip for you if you want to keep your prices high keep the shipping free for your customers. If you want to keep your prices low, make the shipping chargeable.
Use Bundles: Always sell them in bundles. It helps you minimize printing and shipping costs because anything that is done in bulk always costs less. Lure the customers by using offers such as 'buy 4 and get 1 free'.