In today's interconnected world, investing in international stock markets has become easier than ever before. With the rise of online trading platforms and accessibility to foreign markets, retail investors in India can now easily invest in companies listed abroad. In this article, we will inform you how to invest in international stock markets from India and the best apps to use for that purpose.
How to Invest in International Stock Markets from India? Best Apps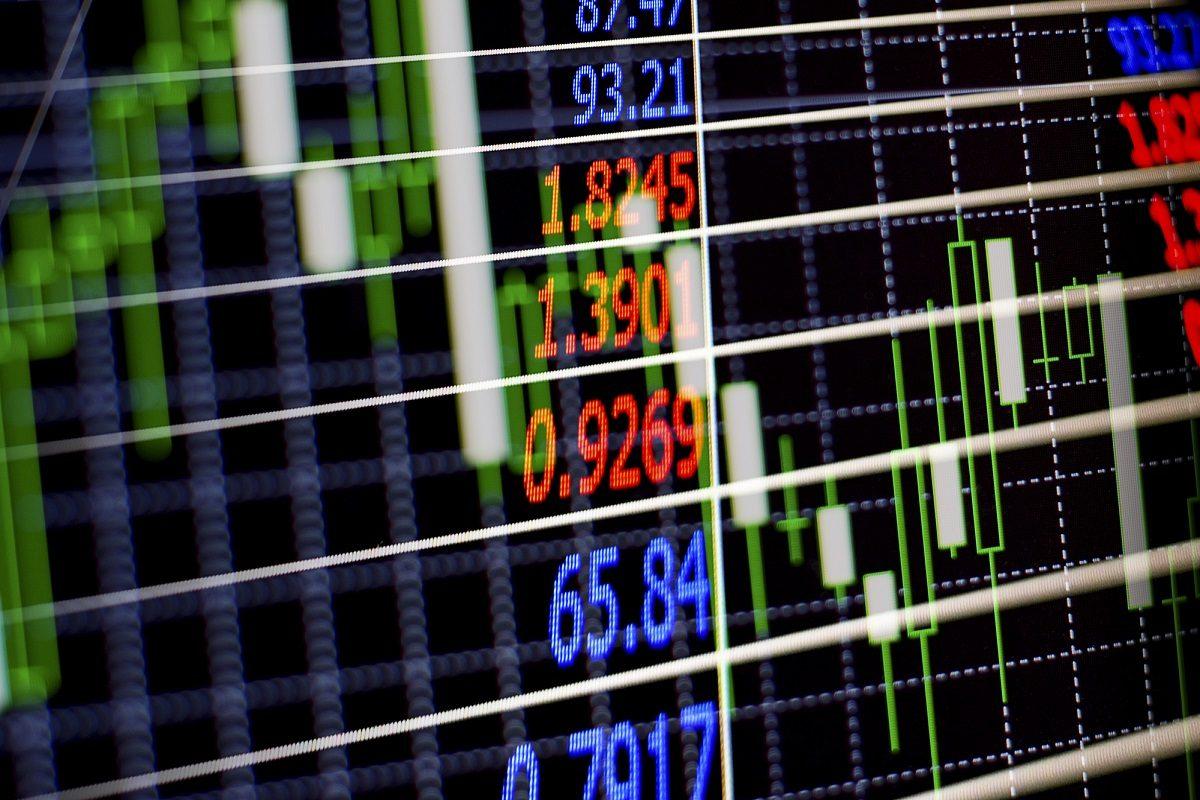 Back in the day, it would seem impossible to do so, however, post-globalization things have changed and it has become easier to answer the question of how to invest in international stock markets from India.
Indian markets have no less than 5,000 stocks listed on the stock market as well as various other options that people can invest in, however, the currency value and other aspects such as profitability and brand value of certain brands can attract investors.
This is where an Indian investor may feel the need to invest in US-based stocks. So to go ahead with foreign investments  and here is what Indian investors can do:
1. Indian Fund Houses with Foreign Tie-ups
The best way to enter foreign markets is to invest in those local markets that have some kind of connection or tie-up with a foreign market.
An Indian stock marketer can easily get access to investing in foreign stocks or currencies when they opt to get linked with an emerging market or a market with Europe or US focus. Alternatively, you can also invest in funds of funds, mutual funds. These funds are invested in foreign stocks.
2. Invest Directly
Liberalized Remittance Scheme allows an Indian citizen to directly invest in foreign markets while not having to ask for any sort of permission. This scheme gives the investors a limit of 250k dollars per year.
All you have to do is open a trading account with an international broker. Next, you select the stock and transfer the funds to them through an Indian bank account. You can then track your holdings on apps recommended by the broker.
3. ETFs
While mutual funds are a good option to enter foreign markets, not everyone might not be too keen on them nor may they be interested in making direct investments, such people can go with ETFs.
An ETF is similar to a mutual fund with some differences. However, you don't necessarily need to have an account with an international broker to trade in ETFs.
4. NSE IFSC
NSE came up with the idea to allow Indian investors to invest in some of the top US-based shares. And so NSE IFSC was born. This division of NSE allows Indians to invest in 8 US stocks and this number is set to rise to 50.
It might be one of the easiest ways that you could invest in foreign markets as it is more official than any other option on this list.
Also Read: How to Invest in US Stocks from India? Full Guide
Best App to Invest in US Stocks from India
After learning how to invest in international stock markets from India, you need to be aware of the apps that help us with the investment. Given below are some of the best apps that can you utilize to invest in US Stocks from India.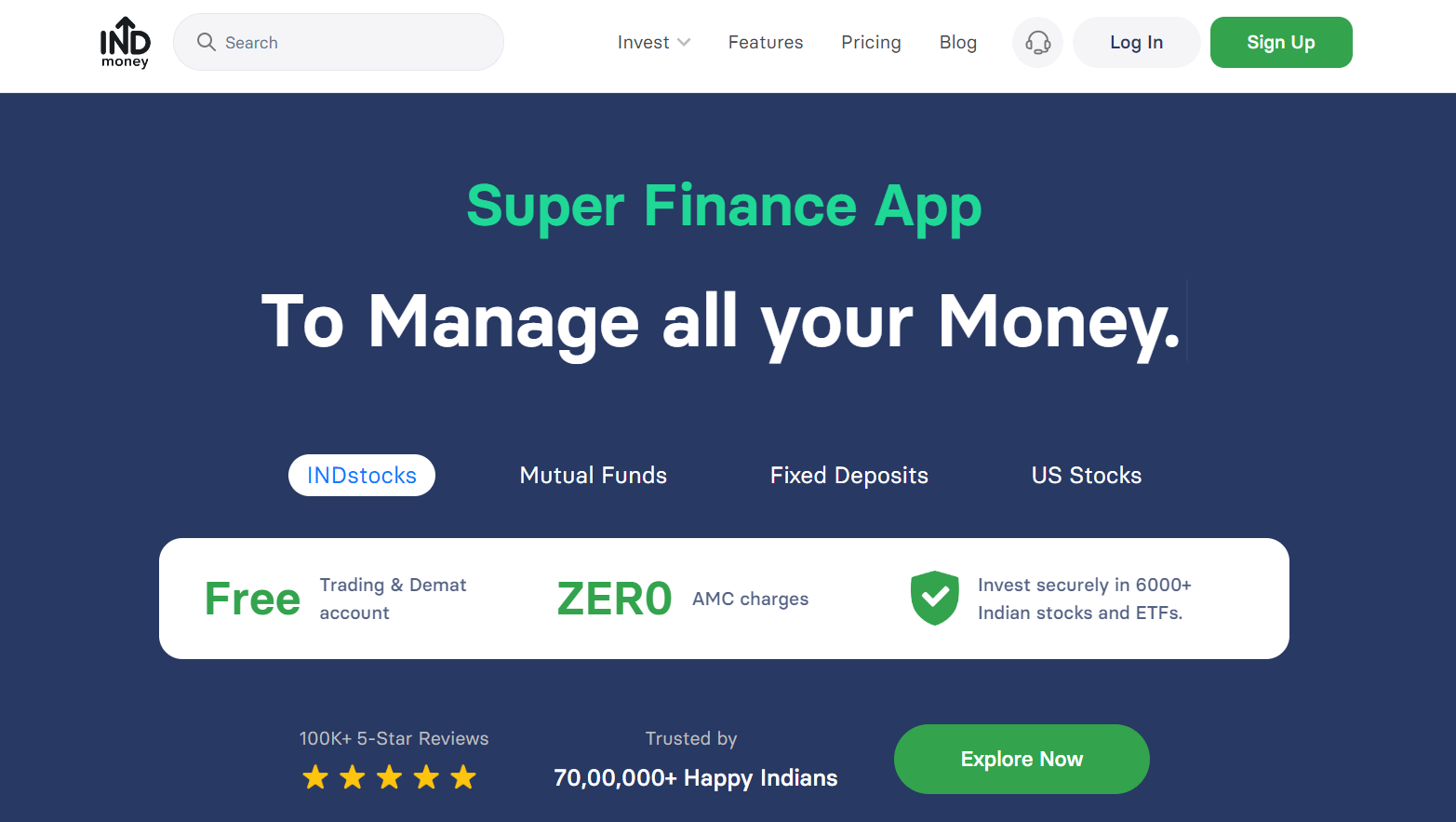 One of the quickest ways to buy a US-based stock might be provided by the platform INDMoney which happens to be the best app to invest in US stocks from India based on a range of features that this platform offers to its users.
You can install the app easily and would be ready to invest in just 3 clicks. The app primarily is a portfolio tracking and investment management app and so you can view all your investments in a consolidated view.
The account opening experience is lightning quick and so is the experience of buying US-based stocks using this app.
There are no charges to open or maintain the account.
The UI of the app is great and that makes the experience of using it even better.
You are not charged any sort of commission.
You also advise on stocks and companies if you sign up for their membership. Also, currently, you are asked to pay no charges for transferring funds to your US stock accounts.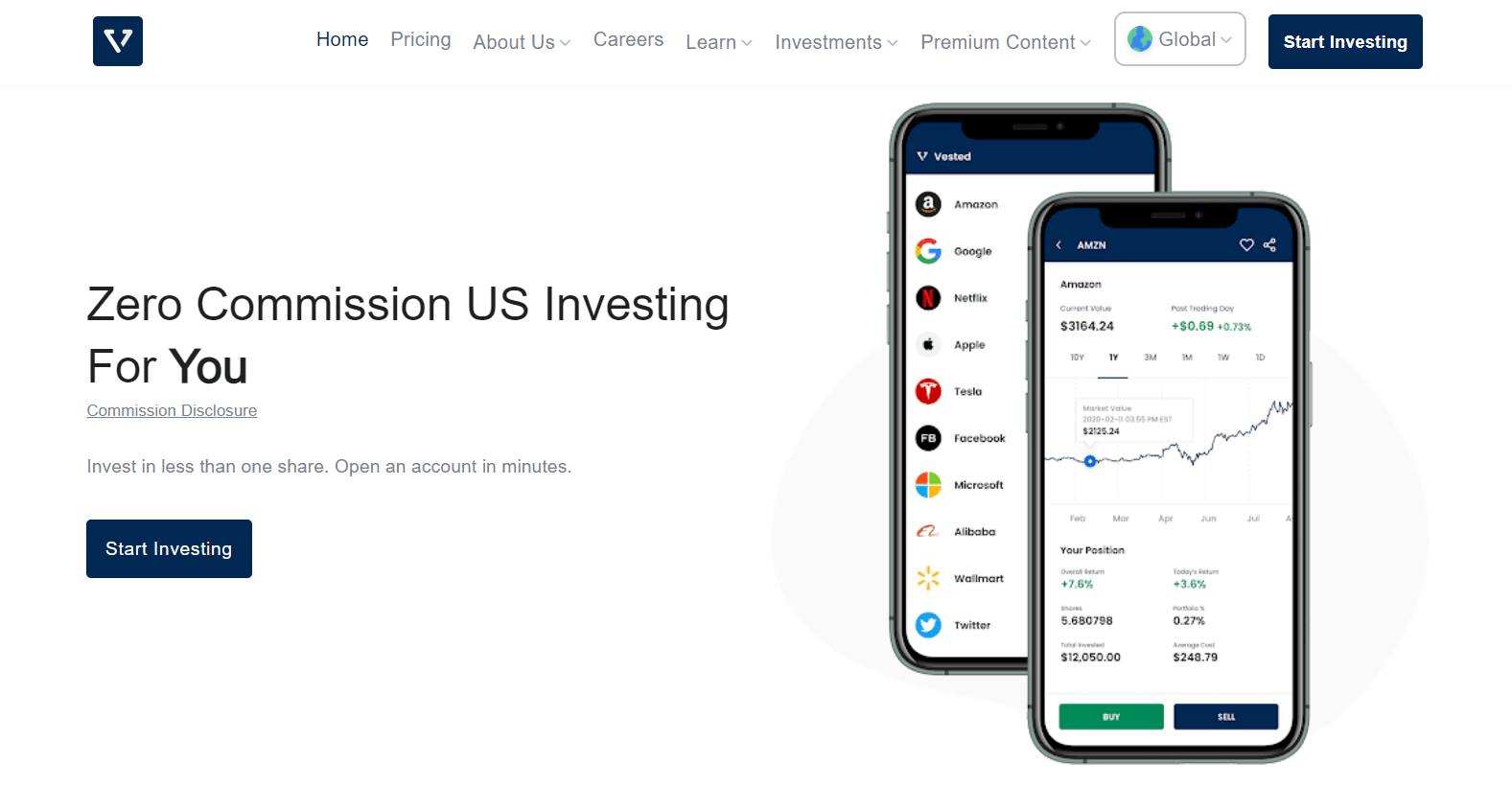 One of the apps that you can consider when wanting to invest in US stocks from India is Vested. It can be said to be the pioneer of fintech companies that laid the game plan for others to make trading in US stocks possible from India.
Vikram Shah started this company in 2018 and the platform is accessible via a web app format as well as a smartphone app format. Some features of this platform are,
Zero commission on investing.
The brokerage charges are zero.
You are allowed to buy US stocks in fractions as is possible with cryptocurrencies.
You don't need to maintain any kind of balance.
The account can be opened very quickly.
The users get a live data feed.
You can deposit USD into your account and withdrawals come with a charge of 11 dollars each.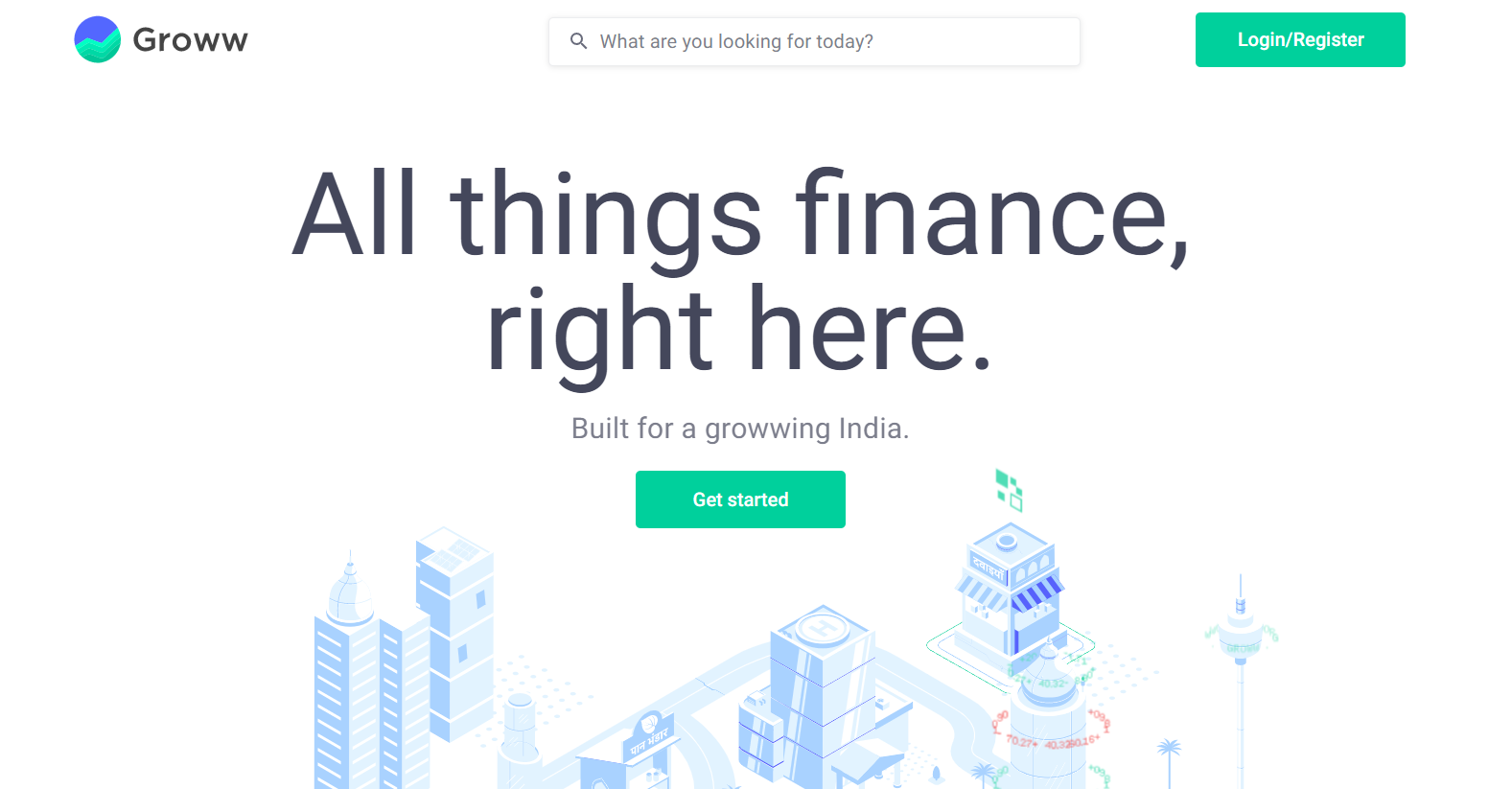 As many of you might already know, Groww is yet another great platform for buying US stocks from India. Apart from US stocks this app also allows you to invest in various Indian assets.
You can open a US account on this platform in 2 to 7 days and they also provide you with various charts that can help you with investment decisions. Also, the first withdrawal on this platform is free after which you are charged 9 dollars per withdrawal.
You don't have to pay any kind of account opening charges.
You don't have to pay any maintenance charges.
When you put your first funds into the US account you get 10 dollars.
They have 2,800 plus stocks listed on their platform.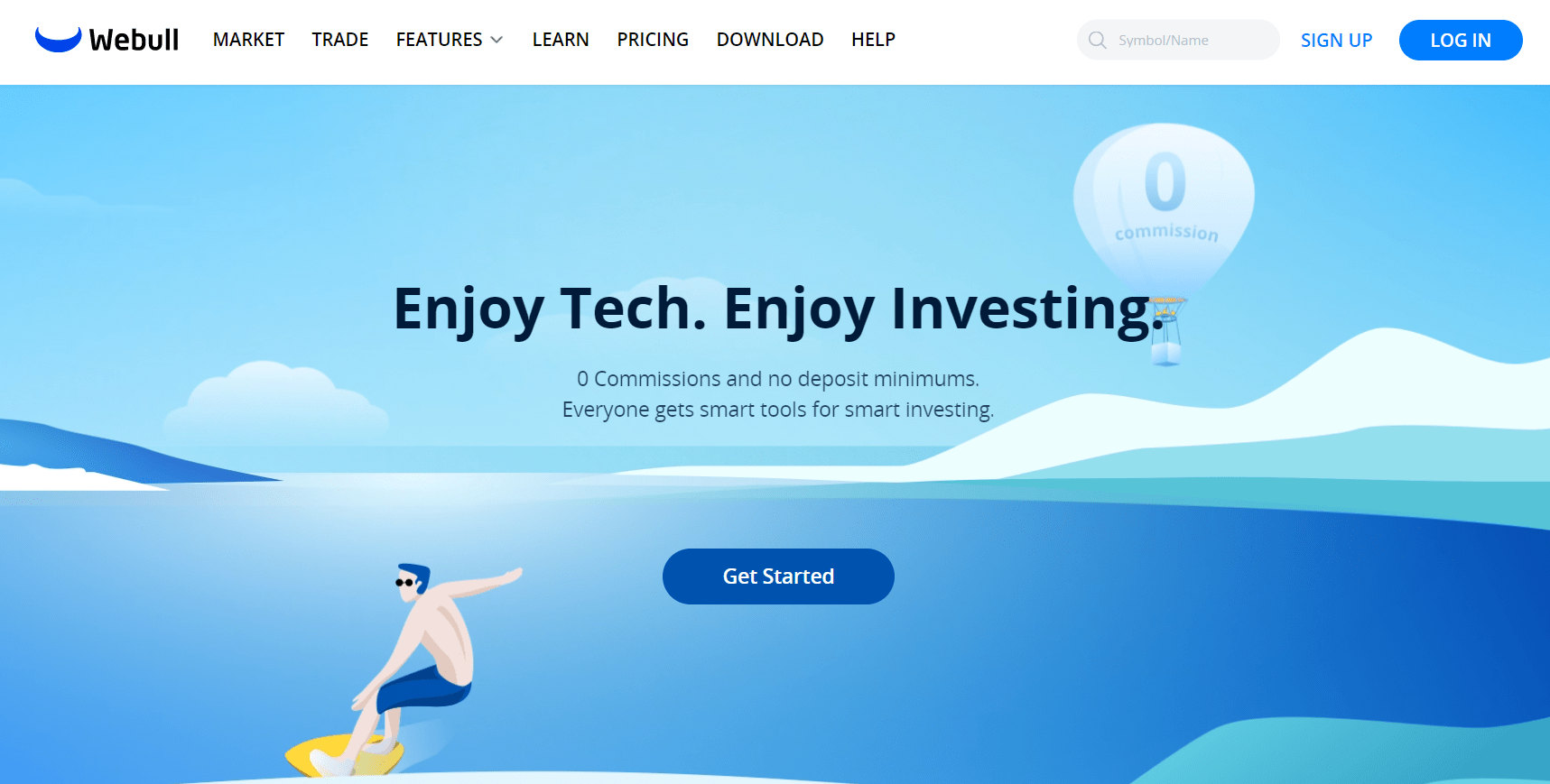 If you are looking forward to investing in overseas stocks then Webull can help you with the same. The investment experience for Indians on this app is great and it is a great platform for active traders. The platform is very user friendly and some of its features are,
The investments you make through this platform are commission free.
The app provides you with expert market data that will help you with your investment decisions.
The app offers extended trading hours to users.
You can also trade in cryptocurrencies through this platform.
Also Read: How to Buy Google Shares in India? Full Guide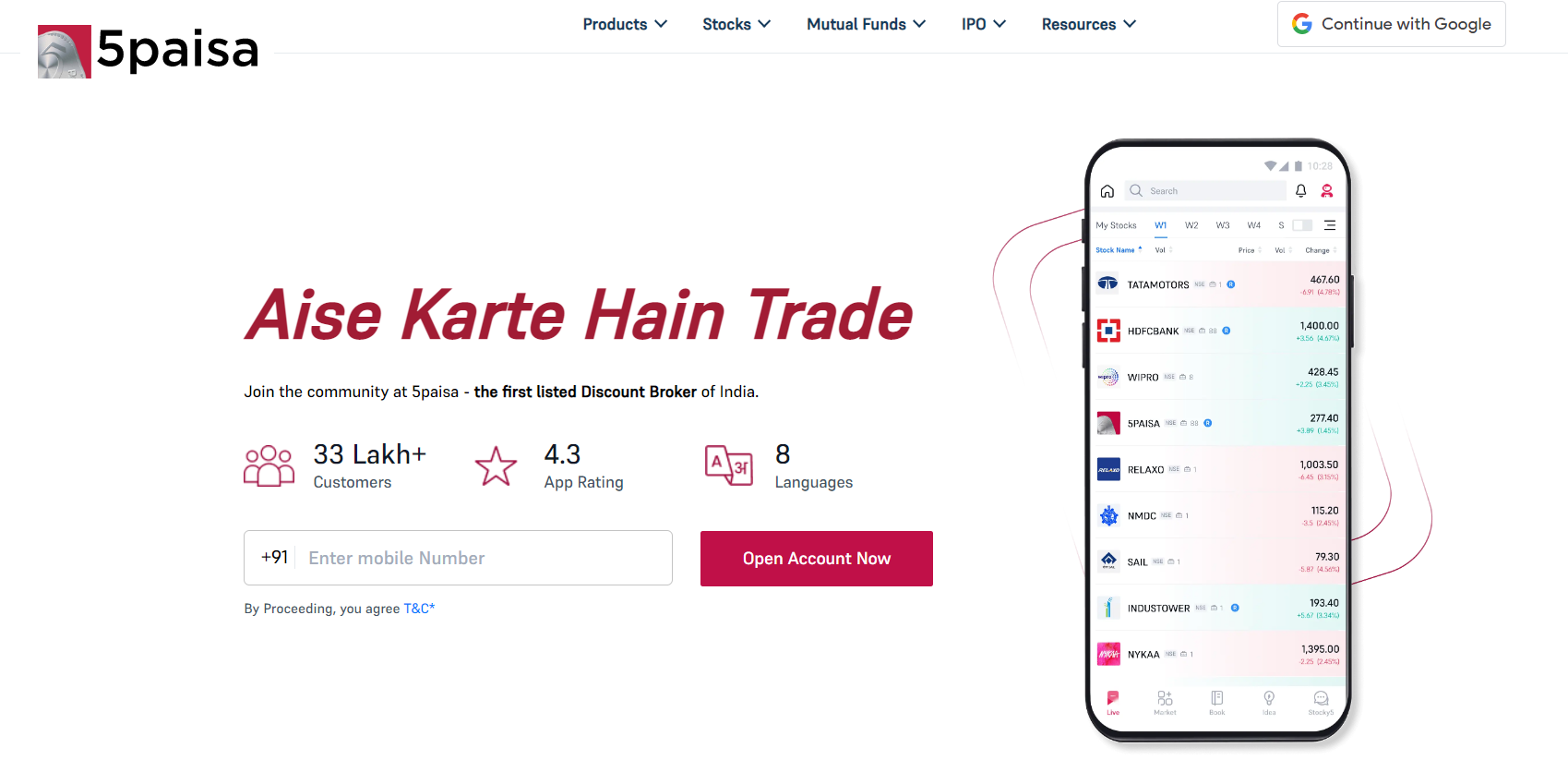 Above we have mentioned the Vested app but you can also invest in the US stocks via 5Paisa, which has partnered with the former. This app allows you to invest in global markets smoothly with advanced technology.
All 8 US stocks that NSE IFSC allows an Indian investor to trade in are available on this platform as well.
The commission is zero for investing in US stocks via this app.
The account can be created in a matter of minutes on this platform.
Your account can have zero balance and you won't be penalized for the same.
You can buy the stocks in fractions.
There is no particular time for withdrawal; you can proceed whenever you wish to.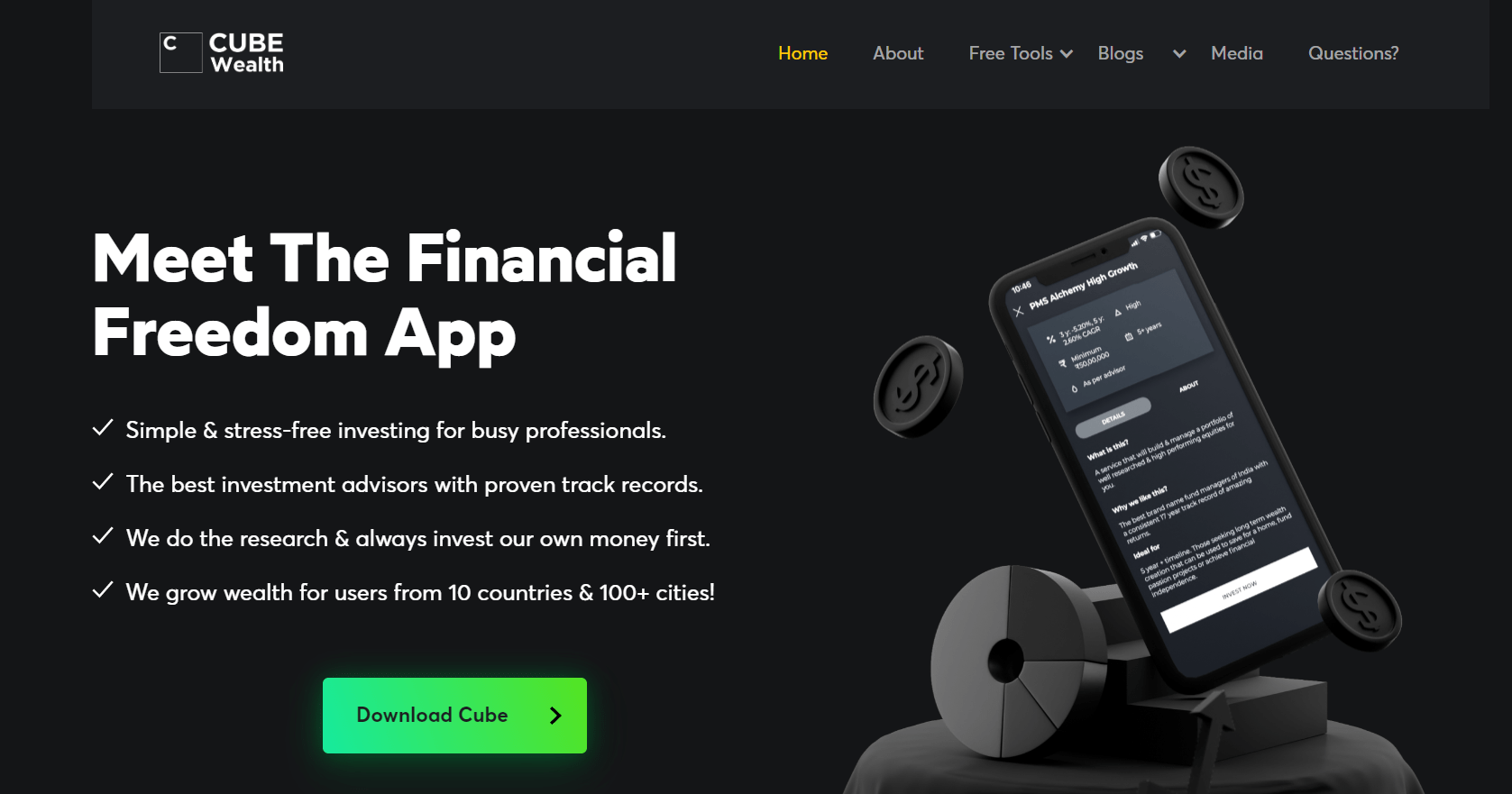 Cube Wealth can be the platform that helps you invest in US stocks from India. Like the other platforms mentioned on this list, this is a great app.
All 8 stocks available to invest via NSE IFSC are also available on this platform and you can either invest in stocks yourself or get advice from a registered investment advisor, Rick Holbrook.
You can start investing from as little as 1 dollar.
You can avail the help of a wealth coach who will give you the best financial advice.
They provide a 10-minute portfolio analysis and set up service for select users.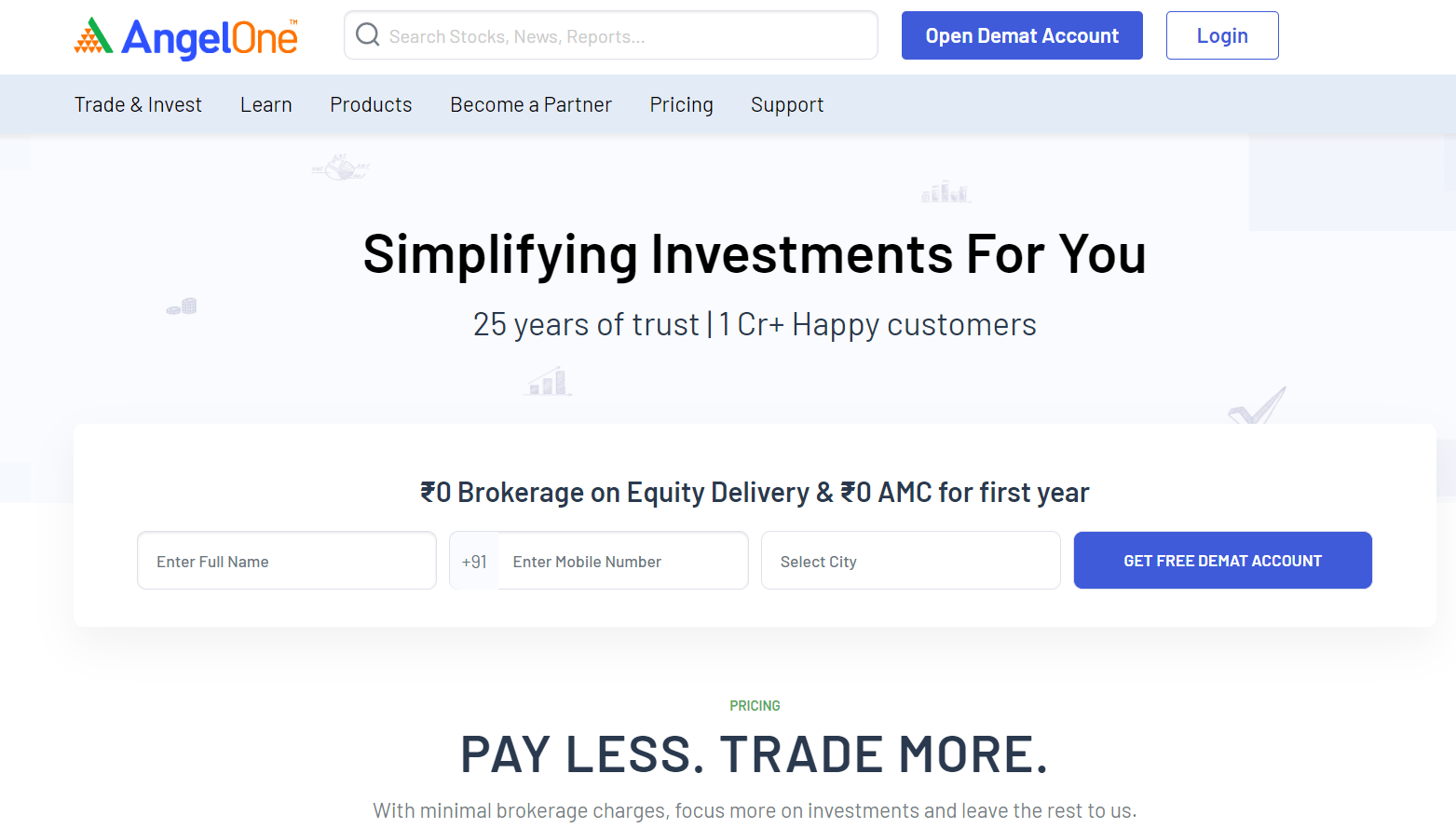 When you consider investing in US stocks from India Angel One might be one of the best apps to consider for the same. Not just international stocks but you also get the option of investing in ETFs through this app.
This app might be the best one for beginners since it also has readymade curated portfolios. Some other great features of this app are,
You are charged zero commission for your investments.
The app also allows investors to invest in stocks on fractions as you can do with cryptocurrencies.
You can open an account very quickly through the app.
The fund transfer process is simple and a support team is available to help you with any problems that you might face.
The app is safe and the investor's funds are insured.

If you hear that a platform is available in over 200 countries then you can't help but accept that it must be one of the best apps of its kind. Stocks, cryptocurrencies, bonds, funds, etc. are available on this platform.
Over 2 million people use this platform and trade worth 1.89 million takes place daily on it.
The app gives the interest of up to 4.33% USD on uninvested, instantly available cash.
There is no commission on US stocks and ETFs while the commission is low for other products.
Investors can find their accounts in 26 different currencies.
The platform provides educational resources.
Also Read: How to Invest in Amazon Shares from India? Full Guide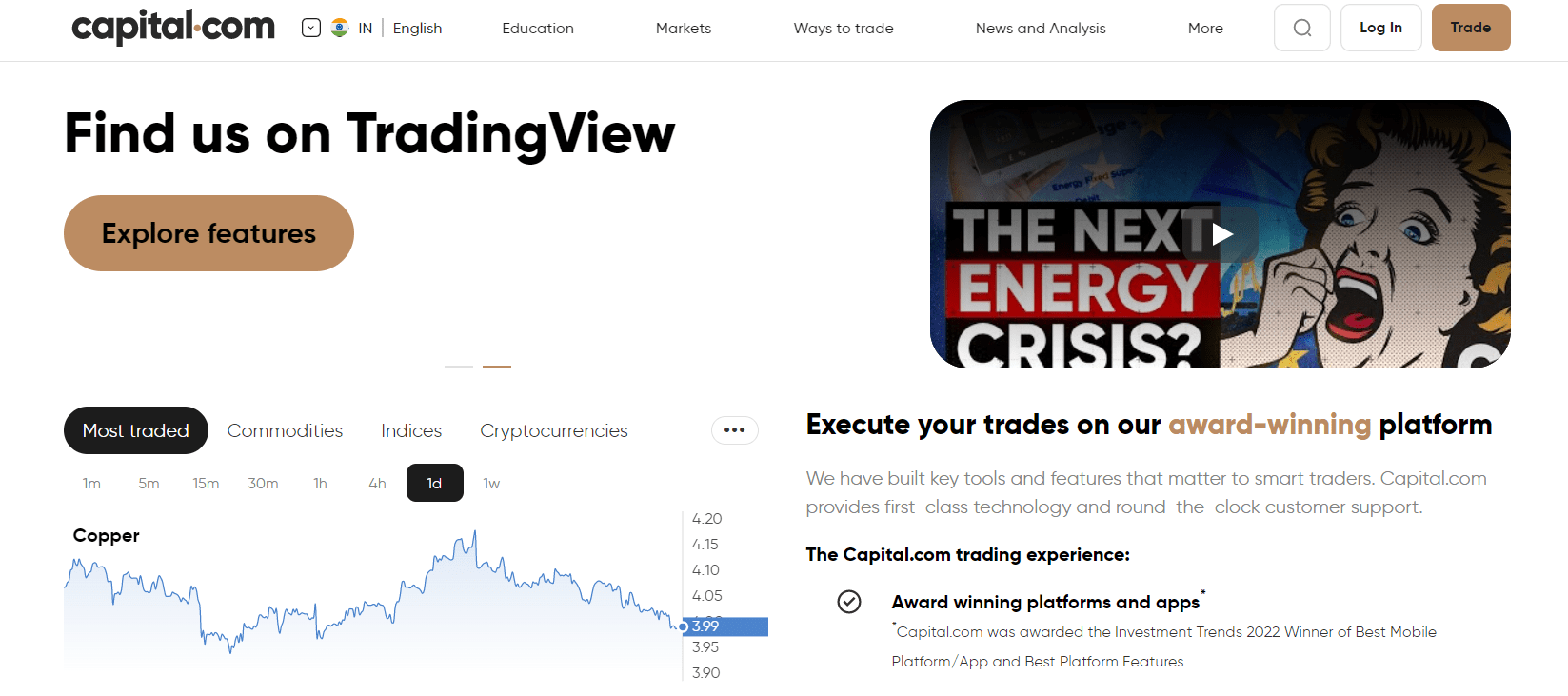 We now know how to invest in international stock markets from India but if you still haven't figured out which app to use for the same then you might want to consider Capital.com.
It is an award-winning platform where more than 500k people from around the world come to trade. You can invest not just in stocks through this app but also in cryptos, forex, and other stuff. More than 3,700 markets can be accessed through this platform.
The platform comes with a demo account where you can practice.
Various charts and analytical tools are available to investors.
Educational content is available on the platform.
The customer service team is available 24/7 and can attend to you in more than 10 languages.
Not only the interface is easy to use but also stacked with a lot of other helpful tools.
Stocks, ETFs, bonds, mutual funds, and other assets are tradable through this platform. The platform offers various trading tools, as well as expert insights among other stuff to the investors.
Almost 900k people use this platform and 200k plus trades occur on this platform daily which helps it achieve a trading volume of 20+ billion dollars daily.
The pricing structure is transparent whereas the trading environment is secured and regulated.
Investors can qualify for lower fees and extra benefits.
Live market updates and in-depth macro analysis is available to the investors.
You get to manage your investments.
We have now learned how to invest in international stock markets from India and so now it's time to put that knowledge to use. Go ahead and find the best app to invest in US stocks from India that suits your criteria and then make your international investment dream come true.