Getting feedback is necessary for personal and professional growth. However, honest and constructive criticism or review is difficult to receive from individuals in your social or professional circle. Thus, learning how to get online anonymous feedback from others comes into play and we will discuss the same today.
How to Get Anonymous Feedback? Best Tools and Tips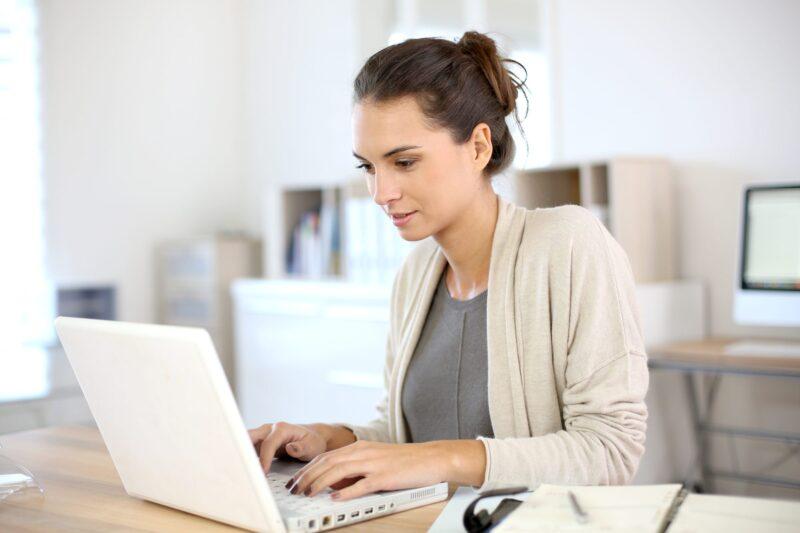 By allowing individuals to provide feedback without revealing their identity, you can receive valuable insights and suggestions without fear of judgment or repercussion. Today, many tools can aid you in the process of collecting data and feedback.
Is There a Way to Get Anonymous Feedback?
As mentioned above, is there a way to get anonymous feedback is not even supposed to be a question. Forget about online tools and stuff you could even use old traditional methods to go about it. Set up a box in your workplace or cabin and ask people to write their feedback on a piece of paper and drop it in that box whenever you are not around the cabin.
As long as you don't start investigating handwriting and other details you should be able to get anonymous feedback as easily as that. However, if you are too fixated on collecting it with the use of online tools then let's get going with it.
Best Websites to Collect Anonymous Feedback Online
While there are tons of other ways to go about getting anonymous feedback without using technology or the internet there are quite a few tools to help you go ahead and get anonymous feedback as well. And since everyone relies on the internet these days we will now list down a few ways to collect anonymous feedback online.

If you want your data collected in an organized manner on a table or maybe in a kiosk or some other neat way then Zonka Feedback might be of use to you. Using this platform businesses in hotels, hospitality or other such industries can get brand-centric feedback.
You can use predefined templates or create a new form which you can then ask your customers to fill out. Using this platform you can get direct feedback from your customers and employees that too anonymously. The tool comes with a free trial after which the services of the platform can be availed for as less as 24 dollars.
This anonymous survey-maker platform has no less than 10 million people using it. This free online tool is a great tool to collect surveys anonymously as it has a clean and smooth interface. You can also customize the templates provided to you by this tool.
Creating a survey with this tool is an easy and quick thing and you can then simply embed the survey on your website or share it with a link. The platform supports no less than 20 languages and if you want to upgrade from the free starter plan then you can do so by paying only as much as 24 dollars a month.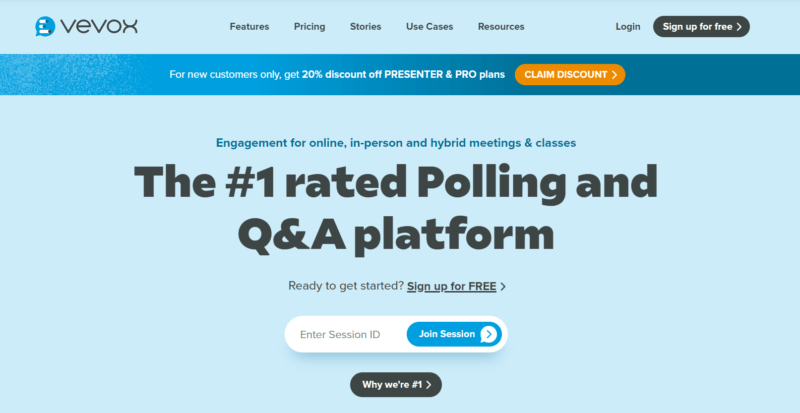 You no longer need to ask how to get anonymous feedback when you have this wonderful tool that was designed specifically to serve this purpose. You can create unlimited polls or Q&As without having to worry about running out of limits. This platform can be used in integration with Microsoft Teams and PowerPoint as well making it even more useful.
The platform was engineered for hybrid meeting usage and that is what it is good at, however, depending on the plan you sign up for a few features may or may not be available to you. You have a free introductory plan to opt for after which plans start from the price of 45 dollars a month.
Be it anonymous customer feedback that you seek or anonymous employee feedback the platform can help you with both these requirements. The best thing about the platform is that it will let you ask open-ended as well as close-ended questions to the feedback provider.
Surveys created using this platform can be embedded on a website or you can integrate the platform with some of the top project management apps and use it there. The platform is more suited to customer feedback rather than internal use which is why the platform is a bit expensive at the price of 229 dollars a month.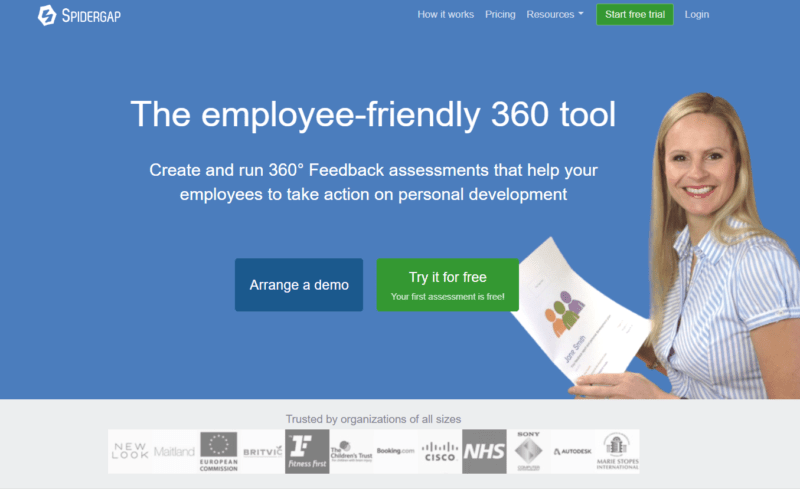 If there is an answer to the question of how to collect anonymous feedback online then it is the Spidergap tool. This platform lets you customize online surveys to devise them as you please. The platform offers a mammoth capacity of supporting the company for up to 50,000 employees.
One drawback of the platform would be that it doesn't work with real-time presentation but otherwise, it is a top anonymous feedback tool available to you. You can get the platform by paying 89 dollars per employee annually, a fee that decreases with an increase in the number of employees.
Also Read: Best LinkedIn Practices for Business Professionals
If you wish to collect anonymous employee feedback then you might want to consider this online tool. Using this tool can provide data based on a lot of important sub-points or aspects that can help you attain very insightful data which you can then use to improve the quality of your employee's work.
The price of this tool is not mentioned on the internet and so for that, you may have to check with the company. Unitizing this tool is the easiest way to collect anonymous feedback online.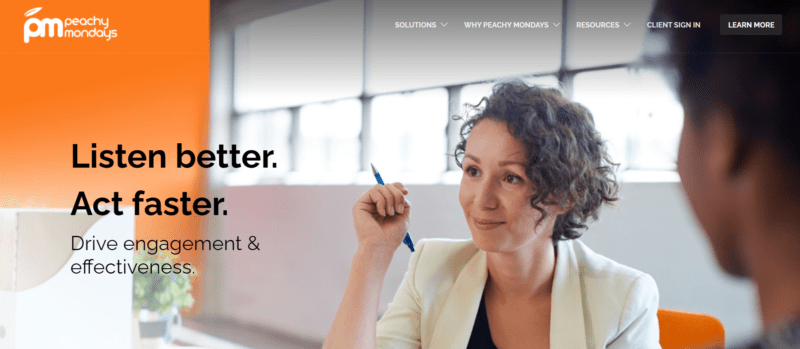 Another tool to help you collect anonymous data is Peachy Mondays which not just collects data but can also use it to implement changes that can be done via this tool. The questions on this platform are regularly updated and are brought to the recent standards for a more accurate analysis.
Using this platform also enables the option of you following up on the feedback anonymously which is another great thing about it. The platform plans require you to pay 1 euro monthly per user but a minimum of 500 users are required which makes the platform very costly.
You can have a Mac, a normal PC or anything that is connected to the internet and you can begin using this anonymous info collector. Such is the anonymity provided by the platform that even the team running the platform behind the scenes also can't find out who has provided what data.
One drawback of the platform is that it can't be integrated with other platforms. The best thing about the platform is that it is free to use forever.

One of the top anonymous feedback tools is the dominant survey app Survey Monkey. The platform is more suited for getting anonymous employee feedback and you can use the pre-built templates provided by the platform to collect data and then analyze it.
The plans for this tool start from 25 dollars a month but only the top-tier plan gets you access to the integration feature.
Another great answer to how to get anonymous feedback would be the Poll Everywhere platform which was designed to be used in virtual meetings. This platform allows you to ask in-person questions as well and you can ask an unlimited number of questions in real-time using it.
The format of the survey has a limited number of options. But again you would have to buy the custom enterprise plan to be able to access this feature. Apart from the free introductory plan the subscription starts at 120 dollars per year.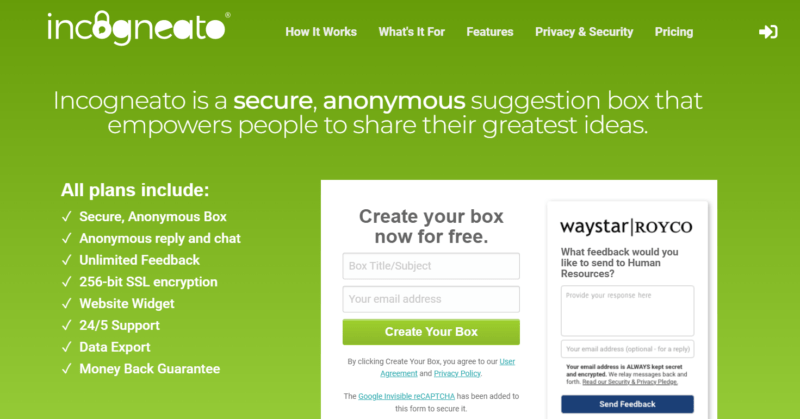 This tool not only allows you to collect feedback anonymously but also real-time anonymous chat feature that can be used by you anytime. Again an unlimited number of suggestions can be obtained using this platform but again the feature is available for the highest-priced plan and not for others.
The plans for this platform start for as low as 9 dollars a month and so it might be useful for people who can be content with the basic plan.
Not only do you get a great anonymous feedback collector with this platform but also a versatile and flexible one. The tool allows the feedback provider the option to do so anonymously or otherwise.
The tool is created specifically for being used during projects and meetings. You also get an option to choose from tons of feedback templates.
This tool takes care of all the aspects related to getting employee feedback and makes life easy for the user. You have a free introductory plan or you can choose to pay 5 dollars per user per month to get a better plan.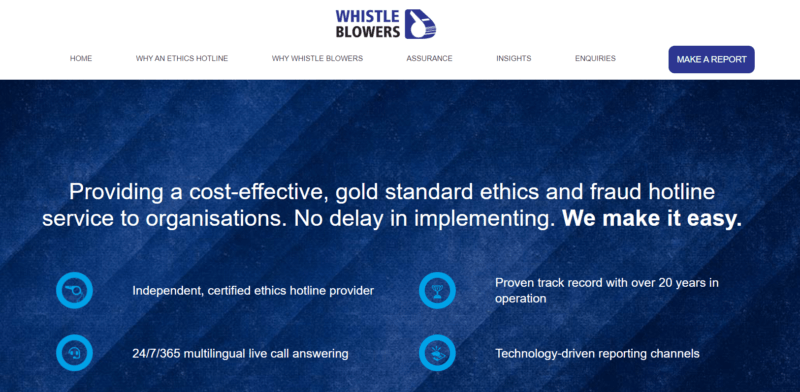 Is there a way to get anonymous feedback, yes there is and not only that but you can also use the data to help your employees grow and learn when you use this tool. Even while hiding the identity of the feedback provider the tool can help detect unfavorable kinds of behavior.
That being said it is more suitable for stuff like that than getting matters related to constructive criticism within the company solved. The price of this tool can be found by contacting the company as it is not mentioned on the website.
If you want to collect meaningful data anonymously which at the same time can be acted upon then this might be the tool for you. The platform has the option of using only standard templates but they are still useful for any company or employee who has growth in mind.
Even though the tool works on keeping your anonymity it can still help the manager to get a better understanding of the employees. The tool costs 4.25 dollars per user per month. If you are looking for an easy way to collect anonymous feedback, visit this site for sure.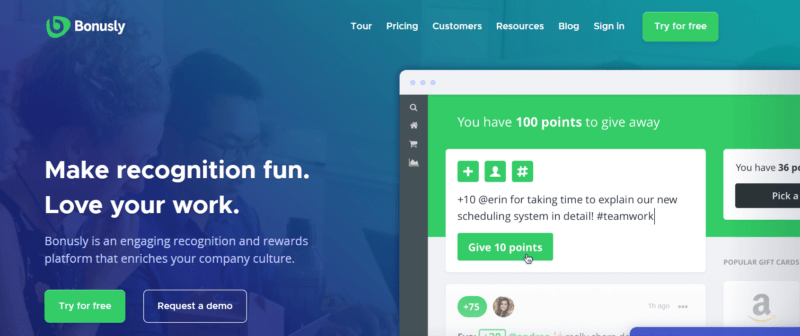 A great feedback-collecting tool that is also easy to use is rare to find and so Bonusly should be taken seriously for it meets both criteria. Using this tool you can get honest feedback which you can then use to improve your business.
The tool has a chat feature and also supports integration which makes it stand out from many of its competitors. The platform costs only 2.7 dollars per user per month.
Also Read: Best Online Course Platforms with Certificate
We hope the answer to your question – how to get anonymous feedback has been answered. With these 15 tools, you should be able to get all the feedback that you need, while also receiving analysis or implementation of the data collected.
Leveraging the right tools and implementing effective strategies can empower individuals and organizations to obtain valuable anonymous feedback. By prioritizing anonymity and fostering a safe environment, valuable insights can be gathered to drive continuous improvement and enhance overall experiences.