NFT games are becoming more and more popular. In a digital gaming metaverse, there is a massive multiplayer online game called Star Atlas. Its use of the Unreal Engine 5 enables the game to include real-time landscapes of cinematic quality. The events of Star Atlas take place in the year 2620, in a futuristic science fiction world. At the end of 2021, Star Atlas successfully concluded its token sale. In this article, you will learn how to buy Star Atlas Token, Star Atlas price, Star Atlas Binance and Star Atlas Coin Price Prediction.
How to Buy Star Atlas Token?
As Star Atlas has gained prominence in the gaming world, many people are willing to invest in it using tokens. These tokens also contribute to unlocking new features and doing in-game purchases. Let us first understand what these tokens are.
What is Star Atlas Token?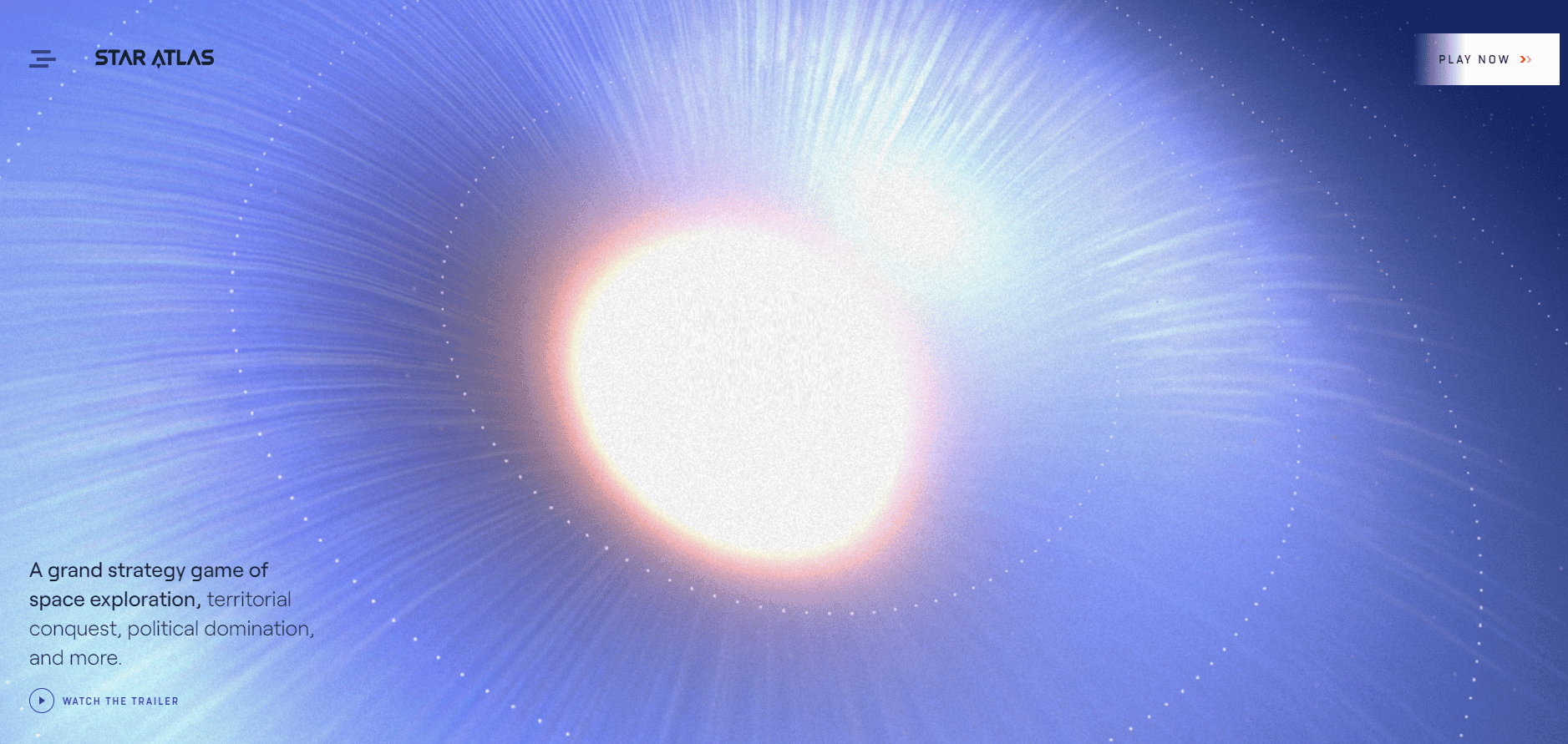 The Star Atlas crypto galaxy uses the ATLAS Token, a utility token, as the primary exchange form for all transactions and in-game activities. The ATLAS token's original selling price was $0.00138, followed by a public debut price of $0.068 and a fast rise of more than 1,500% to an all-time high of a little over $0.25 before falling back down as early investors realized profits. Let's find out more about Star Atlas Binance and Star Atlas Marketplace.
How to Buy Star Atlas Token?
In some cases, getting coins is more complex than in others. There is Star Atlas among them. This feature is not available through Coinbase Wallet or Coinbase app. The simplest way to directly purchase ATLAS is if you have access to the FTX exchange. But for those who don't have access to FTX or don't want to open yet another exchange account, buying Solana (SOL) and then exchanging it for ATLAS tokens on the Raydium exchange is the simplest way to receive Star Atlas (ATLAS) money.
Using FTX exchange 
You can purchase Star Atlas Token by going to FTX exchange. Here is how you can do it.
1. To get started, go to FTX official site. Click on Create a free account button on the FTX cryptocurrency exchange and set up an account. Your account may be activated quickly and at no cost.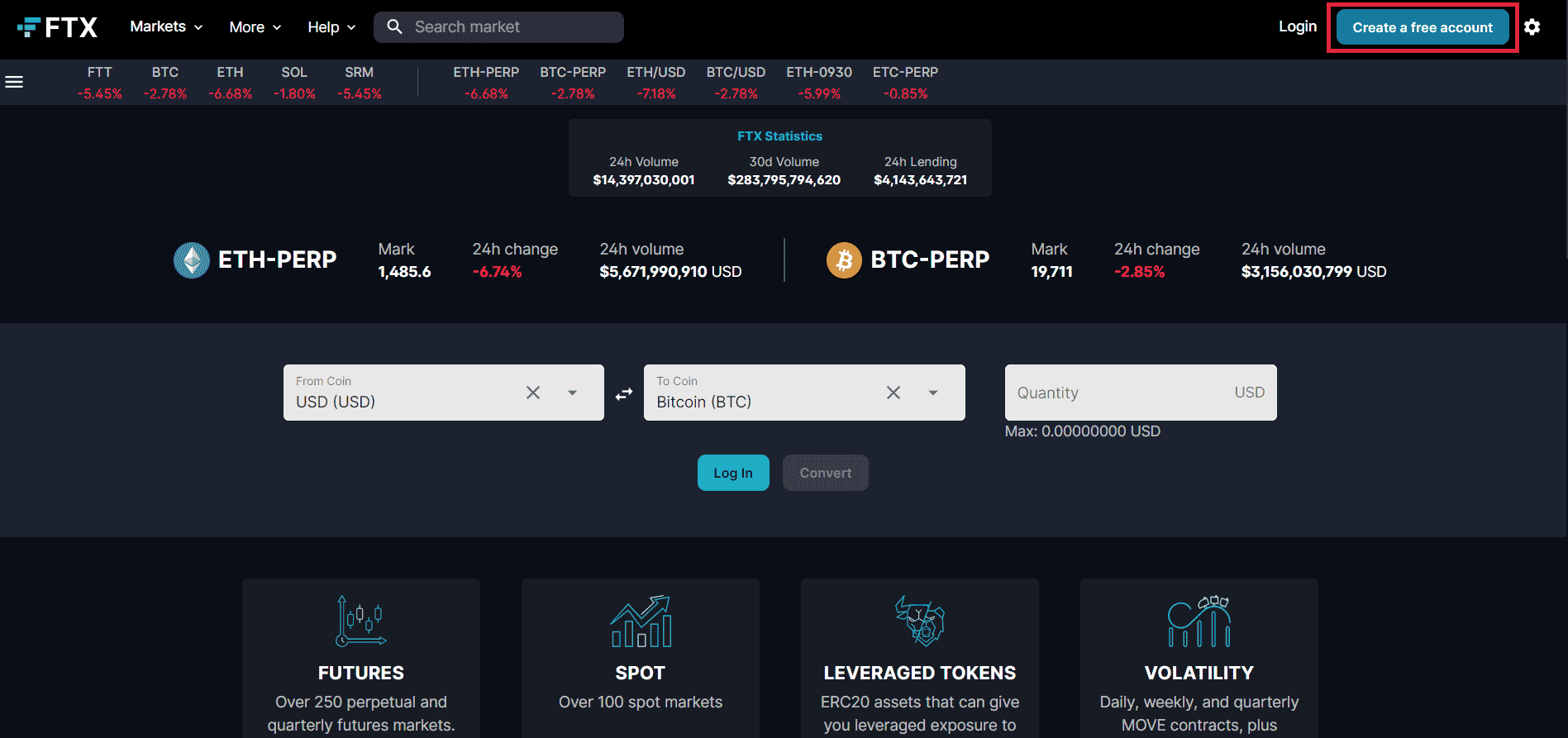 2. Currently, ATLAS can only be exchanged for US dollars. There is no opposition to trading Atlas for USDT or any other token. Therefore, you must add USD to our FTX wallet.
3. You will get two options to deposit USD in your FTX wallet. Log into your FTX account and select the Wallet if you want to deposit USD using your bank's credit or debit card.
4. Enter your card information, then wait a little while for it to be approved. Then carry on by repeating the procedure for the deposit. You should start with a minimal deposit, perhaps $50 per hour. If you make a sizable deposit all at once, there is a good probability that your bank will restrict all FTX transactions on your card.
5. Now Purchase the appropriate USDT tokens from Vauld. This ought to be the same as the amount you want to exchange for ATLAS. As an alternative, you can purchase USDT using WazirX. Transfer USDT from Vauld to your FTX wallet once you have purchased it from Vauld.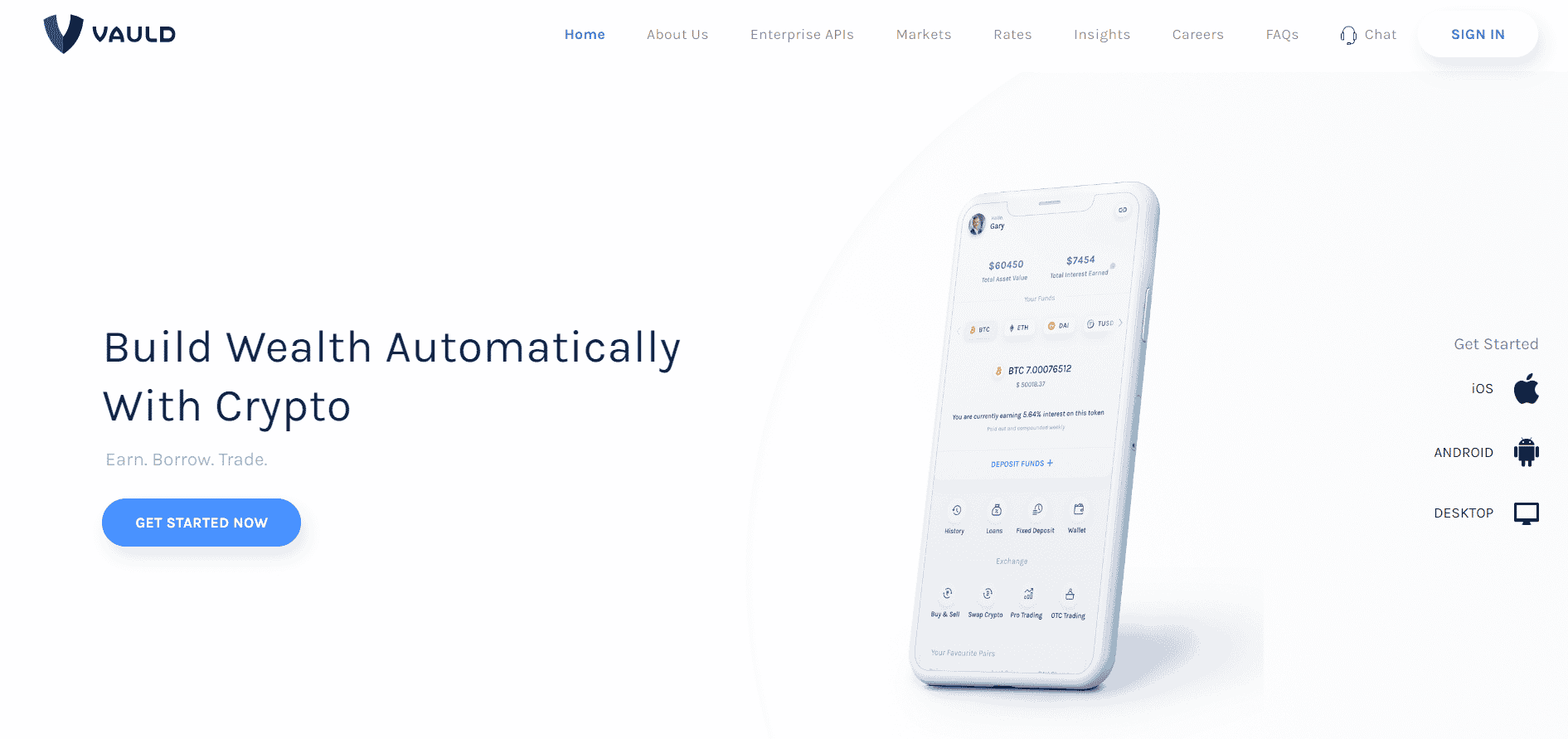 6. The next step in this how to buy Star Atlas Token guide is to log in to your FTX account and select Crypto from the wallet link. Scroll down to USDT and select it.
7. Click on the Deposit button to copy the wallet address. Return to your Vauld account and select Settings from the Profile menu. Your Vauld safelist should now include the address you copied from FTX.
8. Before you may withdraw any money to this address, you must wait 24 hours. We strongly advise having safelists turned on. Start the transfer from Vauld when 24 hours have passed and your FTX USDT wallet address has been confirmed.
9. Go to your Vauld wallet and choose USDT to accomplish it. Select the FTX wallet address and click send. This transfer from Vauld to FTX should be finished within ten minutes.
10. When the transfer is finished, your FTX account will display the available USDT amount. Now Visit the FTX dashboard. Enter ATLAS in the search box by clicking on it.
11. Proceed to place an order on the spot exchange to swap ATLAS for USD.
Star Atlas Marketplace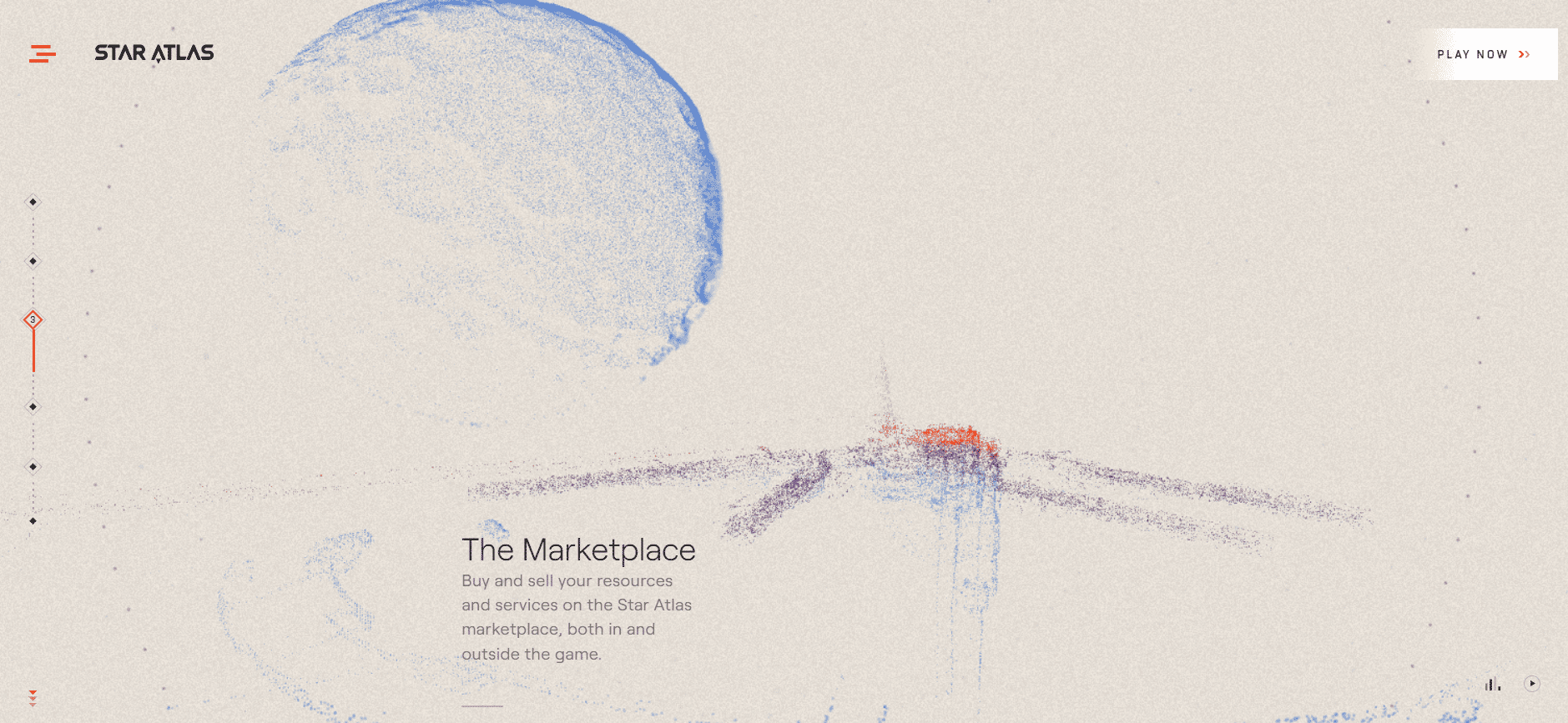 After knowing how to buy Star Atlas Token, let us now find out about Star Atlas Marketplace. The decentralized exchange (DEX) Star Atlas has introduced the feature-rich marketplace, which is completely linked with Serum on the Solana blockchain and is powered by blockchain technology, the next-generation game metaverse. Because of the interaction with Serum, the community can trade any asset, even spaceships, and meta-posters, with ease. Users can handle all of their asset transactions with the help of this core launch, which establishes the framework for a fully functional metaverse marketplace.
Before you can play or make a purchase, you'll need a wallet that is based on Solana. There are a few choices, including Phantom, Solflare, and Sollet.io, but we advise Phantom because it is more widely used and user-friendly than the others in a way similar to MetaMask. Before making a new account, all you have to do is download and install the wallet's browser extension. Your 12-word key should be written down and kept in a secure location. Let us now shift focus to Star Atlas Binance price.
Star Atlas Price
Let us check out Star Atlas Binance price. The price was $0.006485 with a $2,037,110 24-hour trading volume at the time the article was written. In the past 24 hours, Star Atlas has decreased by 0.59%. With a live market cap of $14,007,233 USD, CoinMarketCap now ranks #687. There are 2,160,000,000 Atlas coins in circulation, with a maximum supply of 36,000,000,000 Atlas coins.
Star Atlas Coin Price Prediction
After learning its price and how to buy Star Atlas Token, let us check its price prediction. Like many cryptocurrencies, Star Atlas has considerable volatility, so being able to forecast its price and make trades appropriately is helpful. It is easiest to forecast the future price of a cryptocurrency based on its past price history, such as Star Atlas (ATLAS).
At least in the short- to medium-term, determining levels of support and resistance is frequently sufficient to begin formulating an ATLAS price projection. For three, six, and twelve months out, you may reliably anticipate the price of Star Atlas by using support/resistance, trendlines, moving averages, and basic indicators like the RSI. In the coming months, it is estimated that the price might rise to somewhere between $0.25 and $1.00.
In a year, the average token price of Star Atlas is expected to achieve the objective of $0.226 according to algorithm-based forecast service provider Wallet Investor. According to PricePrediction, the price of ATLAS was expected to increase to $0.15-0.19 in 2022, $0.48-0.58 in 2025, and $2.7-3.36 in 2030.
As the team continues to develop its goods and those products are adopted by the target audience, it is predicted that between 2023 and 2025, the price of ATLAS will be in the $2.00 to $10.00 range. This ATLAS price forecast is based on a number of data sets and predictive modeling, which assumes that the long-term trend that is now driving the price of ATLAS will continue to rise without experiencing any significant setbacks. Star Atlas Coin price prediction can be tricky so make sure you do your research by investing any money in it.
Also Read: Star Atlas NFT: A Complete Guide
Is Star Atlas Network safe?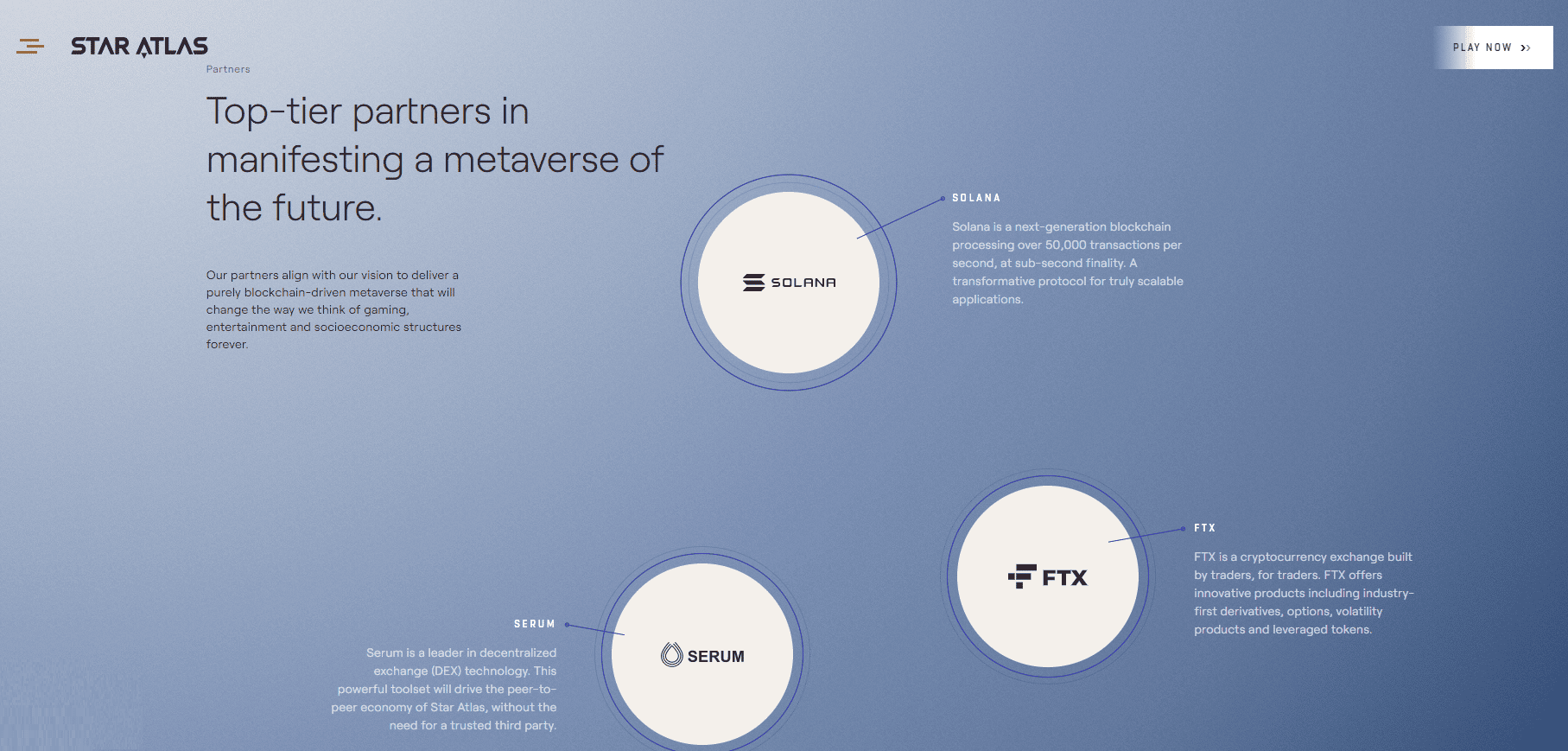 The Solana blockchain will host the installation of Star Atlas. The Solana blockchain was chosen by the team because it has quick transaction speeds and low transaction costs, making it the only one available today that can support such a large-scale game. By all means, it is considered a safe network.
Using a proof-of-stake consensus algorithm with partial Byzantine Fault Tolerance, Solana is a layer one blockchain. It operates 1500 nodes globally that are capable of processing 50,000 transactions per second at their peak. Solana distinguishes itself from slower blockchains by performing a series of coordinated improvements to attain such amazing performance and by multi-threading transaction processing.
The Star atlas token and its games are making it unique and user-friendly. The Token is secure and may have a hike in its price in the upcoming year. It is without a doubt one of the most ambitious blockchain games to date, and it has the support of several major players in the cryptocurrency industry. If Star Atlas can produce even a portion of its extremely ambitious plan, it is to be expected that its tokens will significantly increase in value from their initial pricing.
We hope this article was helpful to you in understanding how to buy Star Atlas Token. We also informed you about Star Atlas price, Star Atlas Binance, Star Atlas marketplace, and Star Atlas coin price prediction. Invest safely and make sure you understand the terms and conditions before putting your money in anything related to NFT.