If you're interested in the rapidly growing grocery delivery sector, buying Instacart stock might be a viable option. It has experienced substantial growth and popularity in recent years, particularly during the COVID-19 pandemic. Investing in Instacart can offer you the opportunity to be involved with a prominent player in the evolving e-commerce and grocery industry. This article will provide essential steps and insights on how to buy Instacart stock and capitalize on the company's profitability.
What is Instacart?
Instacart, a privately-owned grocery delivery and pick-up service company, was established in 2012. It primarily operates in the United States and Canada and was founded by Apoorva Mehta, Max Mullen, and Brandon Leonardo. The company's headquarters are located in San Francisco, California. Instacart is a part of the retail industry and achieved a revenue of over $1 billion in 2021.
Both Android and iPhone users can access Instacart's services through its website or mobile app. Currently, Fidji Simo serves as the CEO of the company. Instacart has experienced significant growth in its workforce, employing over 3,000 individuals, compared to just 200 employees in April 2015.
Instacart's platform enables users to order groceries from partner suppliers, with personal shoppers handling the purchasing, packing, and delivery process. The company gradually expanded its services throughout the United States. Additionally, Instacart allowed shoppers to work on a part-time basis. During the onset of the COVID-19 pandemic, Instacart employed as many as 300,000 people to meet the increased demand for its services. Throughout its journey, Instacart has made acquisitions and formed partnerships while also securing substantial funding from various investors during multiple funding rounds.
How to Buy Instacart Stock?
Instacart stock is not publicly traded on any exchange, as the company is privately held. This means you cannot purchase shares through a conventional broker transaction unless Instacart undergoes an initial public offering (IPO).
However, there are alternative ways to acquire Instacart stock before it goes public. Pre-IPO marketplaces exist, where shares can be obtained from early investors or employees who have received stock options as part of their compensation.
While it is not currently possible to directly invest in Instacart stock, there are alternative options to gain exposure to the company's potential growth. One approach is to invest in T. Rowe Price (TROW), an investment management firm that has invested in Instacart. By investing in T. Rowe Price, you can indirectly benefit from the upside potential of Instacart.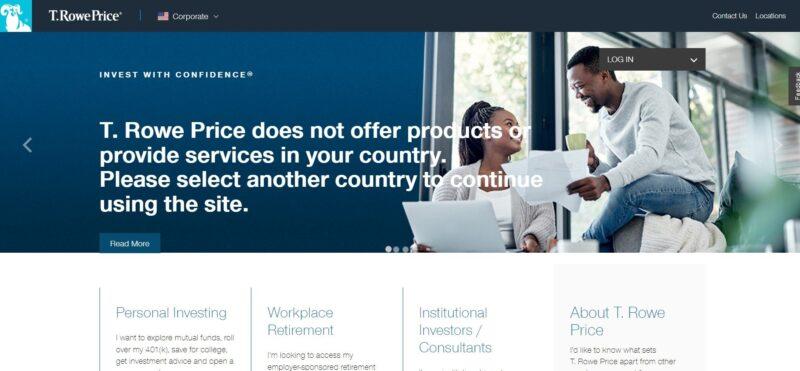 Similarly, investing in companies that are competitors to Instacart in the grocery delivery industry can provide a similar degree of exposure. Some popular choices in this regard include:
DoorDash (DASH) successfully went public in 2020, and although it is widely known as a restaurant-focused food delivery app, the company has been venturing into grocery delivery as well. This expansion makes DoorDash a potential current alternative in the delivery market.
Alternatively, investing in Target stock (TGT) could be considered. The Target Corporation owns Shipt, a same-day delivery service similar to Instacart. Opting for an established retailer like Target provides a reliable alternative for investment.
Walmart (WMT) is another option to consider, as the company operates its own grocery delivery service and is listed on the New York Stock Exchange (NYSE).
Also Read: Walmart Healthy Food Benefits Plus: A Guide
Instacart is presently a privately held company, meaning it does not have a stock symbol or a publicly available stock price chart. If you are not a venture capitalist, you cannot directly own shares of Instacart until the company goes public through an IPO. Purchasing its stock is more challenging compared to investing in a company listed on the stock market. However, it is possible that this could change in the future.
In May 2022, the company submitted a confidential filing for an IPO, but did not provide any specific dates in the statement. Despite analysts' anticipation of a late 2022 Instacart IPO, recent reports from the New York Times have confirmed that the company had decided to abandon its IPO plans for 2022. The reason cited for this decision is the market's volatility, which has influenced their strategy.
Speculation about Instacart's IPO has been ongoing for some time, although the company has announced that it will not be going public in 2023. However, there is a strong possibility that an IPO will occur in the near future.
How to Invest in Instacart IPO?
Investors with ambitious goals may seek to position themselves for investment in the upcoming Instacart IPO. However, it is unlikely that most retail investors will have access to participate in the IPO.
The opportunity to acquire IPO shares in highly sought-after deals is typically reserved for the wealthiest clients of top investment banks. It depends on four key factors:
IPO demand: As demand for an IPO increases, the likelihood of receiving shares decreases. Consequently, the most popular IPOs, which attract significant attention from the general public, are the most challenging to access.
Broker and eligibility: Your chosen broker and your eligibility as a client of that broker play a crucial role in your chances of securing IPO shares. Different brokers have varying relationships and arrangements with underwriters, which can impact the availability of IPO shares.
Assets under management: The amount of assets you have under management at your broker is another factor that can influence your chances of obtaining IPO shares. Brokers may prioritize their largest and most valuable clients when allocating IPO shares.
Propensity to flip shares: If you have a history of quickly selling IPO shares for a profit (known as flipping), it may affect your chances of receiving shares in future IPOs. Underwriters generally prefer long-term investors who demonstrate an intention to hold the shares for an extended period.
For retail investors, access to lower-demand IPOs may be more feasible, especially if they are customers of participating brokers. These IPOs tend to attract less attention, making it easier for retail investors to participate.
Step 1. There are numerous apps available for buying shares. Whether you own an Android or iOS device, you can visit the Play Store or App Store to explore various investing or brokerage apps. After selecting an app that suits your needs, you can download it to your phone. We will take example of Zerodha Kite.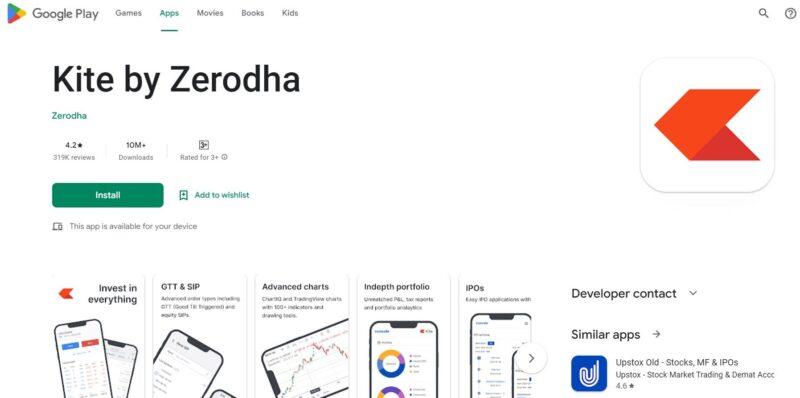 Step 2. Once you have downloaded the app, you'll need to create an account by providing the required details and linking your bank account.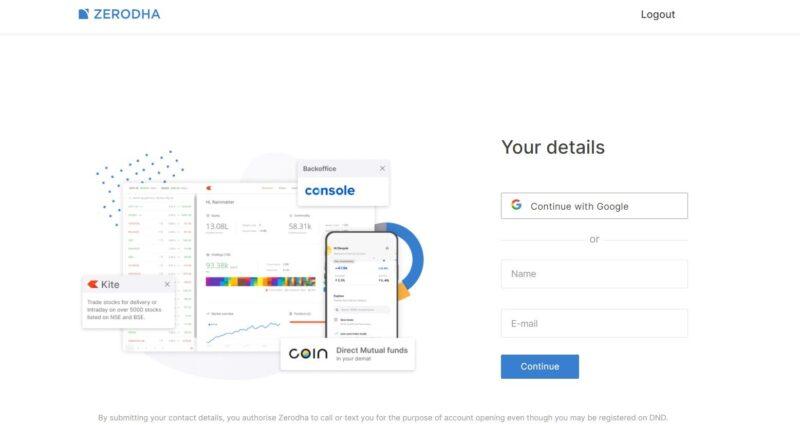 Step 3. After completing this step, you can start searching for the shares you are interested in and either invest in them or add them to your watchlist.
Step 4. To purchase Instacart stock, you can open your investment app and search for the stock. Then, click on the Buy option to proceed. You will be prompted to fill in order details such as order type and quantity before placing your order.
Step 5. In the case of an IPO, you would need to check for the IPO option within your investment app. You may find this option under your profile or in a designated IPO section. Once you find the IPO you are interested in, click on the Apply option and provide the necessary details to submit your application.
Alternatively, you can invest in the IPO by contacting a broker who has been allocated shares for clients. The broker will inform you about the available shares and the quantity you can purchase. Similar to the pre-IPO market, there are specific requirements that need to be met to buy shares at this stage. Prominent players in this segment include Charles Schwab, E*Trade, Fidelity, and TD Ameritrade.
Pre-IPO Market
Another approach to buying Instacart stock is through the pre-IPO market. These markets acquire shares from early investors or employees of a company and sell them to others before the IPO. However, access to these markets is typically limited to selected investors who meet certain qualifications or requirements. Major players in the pre-IPO market include Forge Global, EquityZen, Nasdaq Private Market, and EquityBee.
Certain popular investment apps, such as Robinhood, provide the opportunity to participate in IPOs on their launch day, allowing users to get involved at an early stage. SoFi Invest also offers a similar option, enabling users to access IPOs before they become available for public trading.
It's important to note that IPO shares are typically more expensive than pre-IPO shares. While the risk is lower when investing in IPO shares, the potential profits are also reduced compared to pre-IPO holders. Additionally, IPO shares often come with a lock-in period of 60 to 90 days during which they cannot be traded.
Post-IPO Market
Acquiring IPO shares can be quite challenging for individual investors, making it difficult for them to own stocks of companies like Instacart. The primary way for most people to obtain these shares is by waiting for the IPO to be completed. Unless you have a brokerage account with a value exceeding $1 million and your broker regularly receives IPO allocations, it is unlikely that you will have access to high-demand IPOs.
It's important to note that buying the stock at or below the IPO price is not always possible, even for patient investors. As seen with Uber's IPO, which was expected to perform well, the stock actually fell on its initial trading day.
The process of acquiring IPO shares can require significant effort, and the outcome may not always be worth it. Even if you manage to obtain shares, you might receive only a small allocation, limiting your potential gains. While IPOs can yield substantial one-day gains, ranging from 20% to even 100% in rare cases like Airbnb and DoorDash, the most significant returns often come over the following decade if the company proves to be genuinely disruptive. Now you know how to buy Instacart stock.
Instacart Stock Options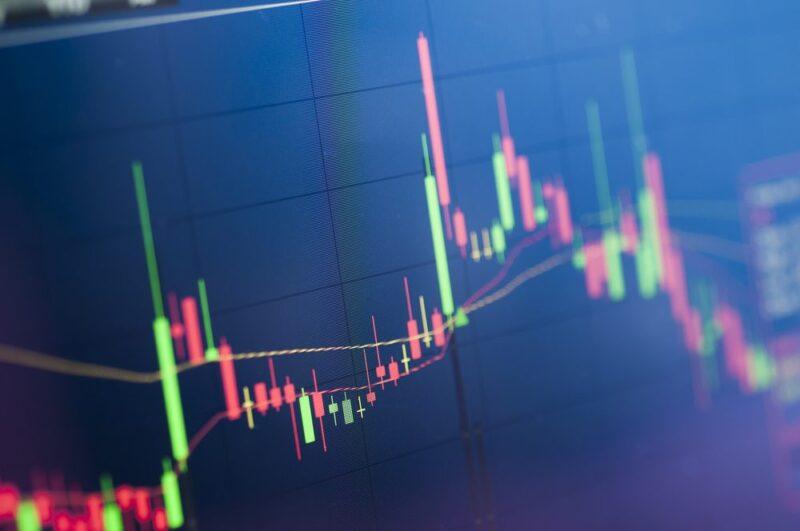 Instacart stock options have been subject to some noteworthy developments. The company surprised many by consistently reducing its valuation, which was seen as unfavorable by some. However, there have been unexpected advantages stemming from this strategy. According to the company, valuing itself at a lower price creates opportunities for substantial gains on options. Additionally, employees benefit by acquiring more shares at a reduced cost.
This approach also alleviates the company's challenges in a competitive market and is viewed positively by new employees. While opinions on the matter differ, some supporters consider it a shrewd move that has transformed a difficult situation into a favorable one. Nonetheless, only time will tell the ultimate outcome when Instacart's stock enters the IPO market and becomes listed.
Also Read: Best Stocks to Invest in on Cash App (2023)
Instacart Stock Price
Instacart, being a privately held company, does not have a publicly traded stock price available at the moment. However, according to reports from The Information in October 2022, the internal share price of Instacart was $38 per share. It is worth noting that a valuation decrease occurred in late December 2022, which might have adjusted the share price to approximately $30.
The final IPO price will be determined by underwriters on the evening before trading commences. Once the Instacart IPO date arrives, the stock will begin trading in the late morning or early afternoon, allowing retail investors to purchase the stock. The IPO stock price of Instacart will be influenced by several factors, such as the valuation of the company and the number of shares being offered. After going public, the stock price of Instacart will be subject to market dynamics and various external factors.
Instacart Valuation
As of April 2023, Instacart's valuation stands at $12 billion. However, according to a report by The Information on December 27th, 2022, the company initially reduced its internal valuation to $10 billion. This internal valuation is used for employee-issued stock.
Surprisingly, just two months later, Instacart reversed the reduction by 18%. In October 2022, various sources reported a previous valuation of $13 billion for the company. Prior to that, in March 2022, Instacart had slashed its valuation by 40% to $24 billion to account for the decline in tech stocks. This decline in valuation is in line with similar reductions seen in the valuations of several public and private tech companies in 2022.
Note: The allocation of shares in both of the aforementioned scenarios is not guaranteed, and it is imperative to fulfill the requirements and qualifications established. Additionally, since there is limited knowledge about these processes, we strongly recommend approaching them cautiously and conducting thorough research before proceeding.
Reasons to Invest in Instacart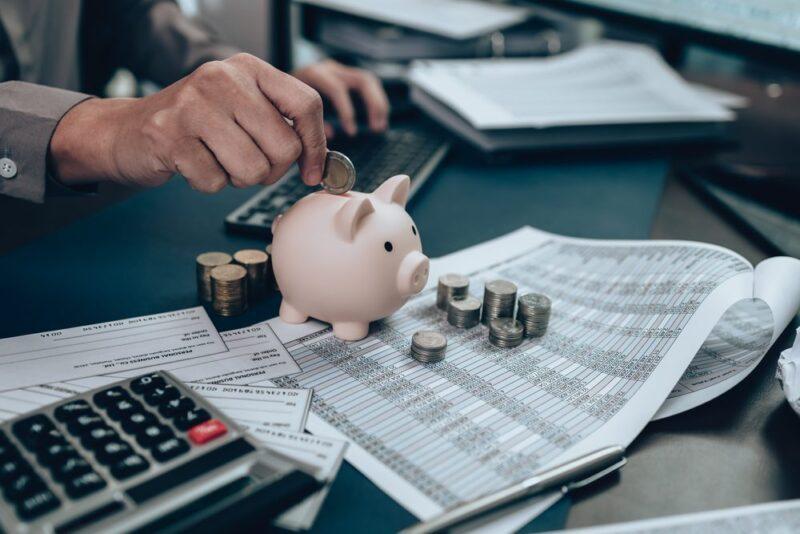 Instacart, as an early grocery delivery app, has a strategic market placement advantage. A study by NERA Economic Consulting commissioned by Instacart revealed that the company contributed to 70% of net grocery job creation between 2013 and 2019 and increased grocers' revenues significantly.
Instacart has formed partnerships with over 500 retailers, including a recent collaboration with Kroger to create a digital convenience store offering delivery within 30 minutes. The app continues to introduce affordability features, such as a deals tab, free and reduced-cost delivery, and a hub for dollar stores. It has also introduced grocery store pick-up to cater to customers who prefer not to pay delivery fees.
Cross-reference: Instacart Kroger Partnership
The company already raised $200 million, valuing it at $17.7 billion, but there are speculations that an IPO could push its valuation to $30 billion. Instacart has successfully secured funding of $2.9 billion in 18 rounds from 36 investors, including notable names like Andreessen Horowitz, Sequoia Capital Management, and Fidelity Management and Research Company. Instacart's focus on continuous improvements and innovation suggests its potential as a sustainable business.
Instacart has made strategic acquisitions, including Caper, a company specializing in smart cart artificial intelligence technology. The company has enlisted the services of Goldman Sachs, a renowned financial powerhouse, to manage its IPO. Instacart's impressive growth, strategic partnerships, and potential high valuation make it an attractive investment opportunity for interested individuals.
Cross-reference: Instacart acquires Caper AI
Pros of Instacart IPO
Possibility of purchasing IPO shares at a lower cost due to their relative affordability.
Opportunity to capitalize on the growing trend of consumers transitioning to grocery delivery services.
Company's intentions to introduce additional features that could enhance its competitive advantage.
Company's strategic investment in artificial intelligence, which could further strengthen its position in the market.
Cons of Instacart IPO
Instacart's viability in the future may be negatively affected by market disruptions.
The post-IPO stock price of Instacart could potentially experience a decline.
There is always a risk of incurring losses associated with Instacart.
Instacart may face potential labor issues and other challenges that could hinder its profitability.
Also Read: Is Instacart Public? IPO, Stock Price, Valuation
Purchasing Instacart stock requires navigating the financial markets and adhering to investment strategies. Investors should conduct thorough research and seek professional advice to make informed decisions to meet their financial goals.