When it comes to reselling products, buying in bulk can be a strategic and profitable approach. By purchasing items in large quantities, resellers can often secure significant discounts, reduce per-unit costs, and increase their profit margins. However, buying in bulk requires careful planning, research, and execution to ensure success. This article aims to provide a comprehensive answer to the question – how to buy in bulk for resale – including key considerations, steps, and best practices involved. Whether you are an experienced reseller looking to expand your operations or a newcomer exploring this business model, it will equip you with valuable insights and actionable advice to navigate the world of bulk purchasing for resale.
How to Buy in Bulk for Resale: A Complete Guide
E-commerce has increased the profits of shopping business immensely. It is the reason why more and more vendors, dropshippers in particular, are vying for a piece of the e-commerce action. But it is important to have information before venturing in this path. Before we learn how to buy in bulk for resale, the best places to buy in bulk for resale, and how to make this a profitable venture, let us understand the basics.
What is Buying in Bulk?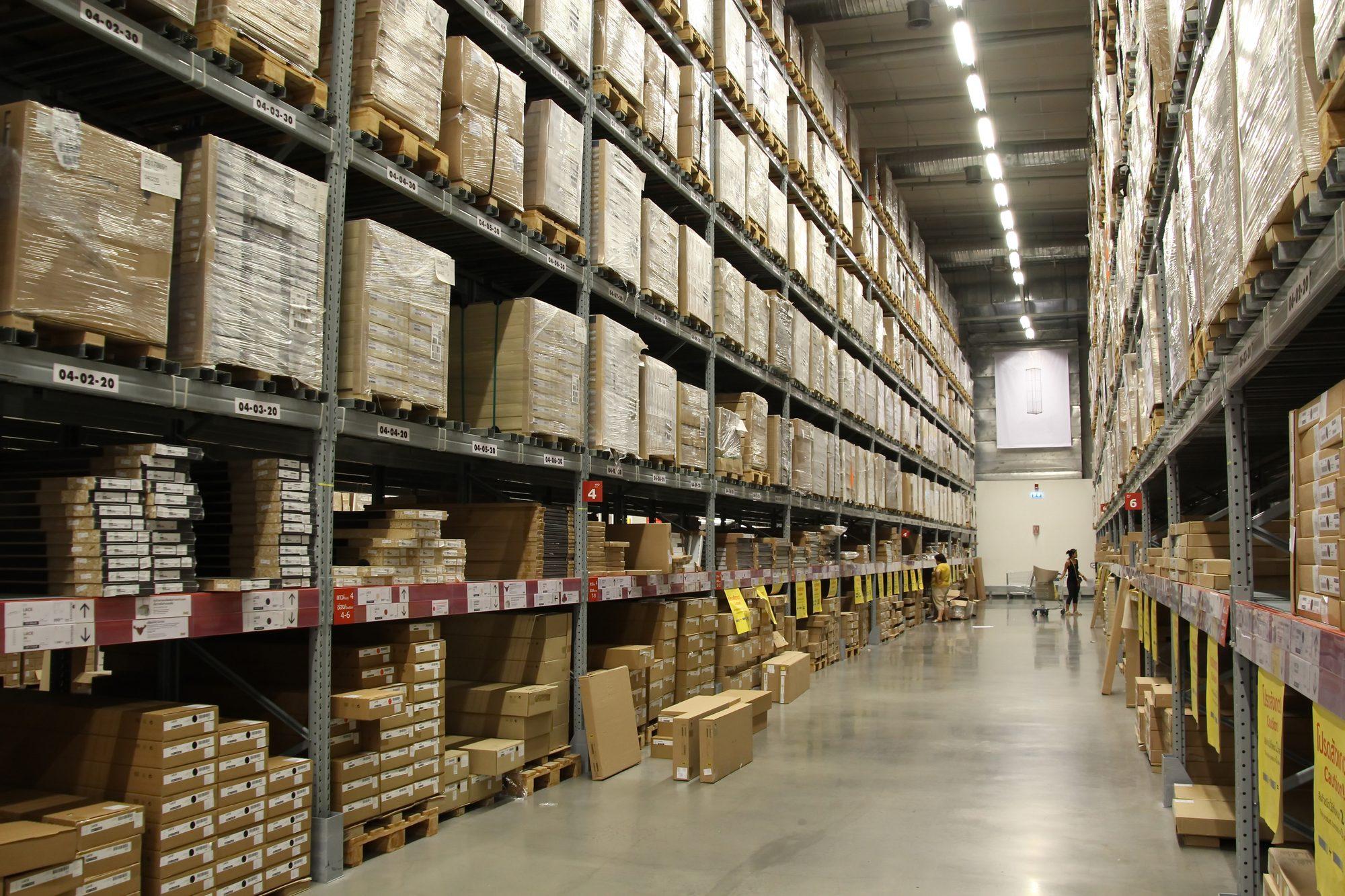 The idea of bulk buying is to make it possible for a shop to buy inventory for less money. Wholesalers are the businesses that offer this stock. This is because they engage in wholesale or the sale of larger quantities of merchandise at a reduced price. This is mostly a business-to-business (B2B) exchange between manufacturers and merchants. However, due to the emergence of specialized bulk-selling outlets, it has lately become widespread among people.
This method of buying may be used for nearly any good. It is the least expensive and most practical technique to guarantee that shops always have enough inventories. Bulk purchases can be made if a large amount of merchandise is required.
Bulk purchase is a straightforward practice that is intended to support sustaining the manufacturing flow. A wholesaler has a lot of inventory at a discount. This is often the cost of production for the manufacturer. Then, these goods are offered to merchants in quantity at cheaper unit costs.
The shop then charges each item to clients on a per-unit basis at a higher price. The charges incurred during the procedure will often be factored into this pricing. Read on to learn how to buy in bulk for resale.
Who are Wholesale Suppliers?
A business that purchases products directly from manufacturers and resells them to merchants for a profit is known as a wholesale supplier. With the advent of mass manufacturing and marketing strategies, the wholesale model experienced a meteoric rise in popularity. Without wholesalers, producers would have to sell and advertise their products to retailers on their own, which would be quite inconvenient.
In the supply chain, wholesale providers effectively serve as intermediaries. They purchase goods in such huge quantities from producers that they receive a sizable discount, which they may subsequently pass along to retailers.
The wholesale goods are subsequently repackaged by retailers for individual sale at a profit. Although there is always room for negotiation, dropshippers and other retailers often pay wholesalers 60% to 70% of the price they quote to customers.
Choosing and curating the best things for clients while managing all marketing and customer service is the aim of firms that sell products. However, such goods must originate someplace. You would have to create your goods and supply chain otherwise.
Wholesale providers can help with that. Without having to worry about high storage rental costs, you may purchase whatever goods you require. You can sell discounted goods at a profit. You save time and money by virtually skipping the full product development process. This article will help understand how to buy in bulk for resale.
Benefits of Buying Wholesale for Resale
Here are some of the benefits of buying in bulk online for resale:
1. Variety of Products
The availability of a wide range of items is one advantage of purchasing things in bulk from wholesalers. This indicates that you may be able to diversify the goods you provide through your discounted shop firm. Naturally, this can make it easier for you to locate additional buyers who are seeking such products.
2. Save Money
The ability to significantly reduce the cost of the goods you purchase is one of the greatest and finest advantages of opting to purchase wholesale liquidations. In comparison to the retail price of the goods you purchase wholesale, you may save thousands of dollars. As a result, you may continue to charge the same as or less than your rivals and yet earn a tidy profit.
Naturally, you must make the time and effort to ascertain the genuine value of the items for your discounted retailer business when you are getting ready to acquire them.
3. Low Shipping Costs
Shipping expenses are typically far lower when purchasing wholesale pallets as opposed to ordering individual items or even batches of items. Lower shipping costs translate into even greater savings for your company.
You must take the time to account for the shipping charges when calculating the entire cost of the items you are purchasing and the potential profit from them. read on to learn more about how to buy in bulk and sell individually.
4. Stability of Business
Lastly, a company can rest easy knowing that there is a constant supply of products coming in and that they will never have to be concerned about running out. This goes beyond simply having a trustworthy product supplier.
Purchasing in bulk involves paying for manufacturing expenses; the two companies engaged in the transaction will support one another. Due to the nature of this connection, which is mutually beneficial, both businesses may depend on one another with confidence for future business.
How to find Cheap Wholesale Products for Resale?
Now that you have some idea of how to buy in bulk for resale, you must be worried about how to find the best type of product for reselling. Here are a few things that one should keep in mind before buying cheap wholesale products for resale:
Check the Competition: It can be challenging to distinguish from the competition in a saturated market, which is to say, one in which several enterprises are offering the same type of goods. For this reason, it is advisable to purchase things in bulk from industries with less rivalry. To determine the level of competition, find out how many companies are currently offering the goods on different selling platforms.
Good Margins: Look for wholesale goods with good profit margins. A product's margin is the difference between what it costs you to buy and what you can charge for it; the higher the margin, the more profit you may expect to make. Economies of scale is the term used to describe this idea. You can often obtain wholesale products in larger numbers at a cheaper cost per unit, which boosts your profit margin.
Right Price Point: If the price point is too low, it may be difficult to make a substantial profit even if you acquire wholesale goods with a large margin. You'll probably find it more difficult to generate sales if the price point is too high. Sell things for between $15 and $200 as a general guideline after buying in bulk online for resale.
Check the Demand: Once you've identified low-competition wholesale items, determine whether there is enough demand for them. If just a small number of other companies are offering a certain item, it can be because no one wants it. Check out other stores and libraries to see if they are stocking anything that is selling like hotcakes and is clearly in high demand.
The uniqueness of The Products: While learning how to buy in bulk for resale, try looking for more specialized niche products if you're having trouble finding wholesale items that are in demand, have little competition, and are distinctive. Products that are distinct and cutting-edge typically face less competition. Additionally, the product's distinctiveness will set it apart from rival products, which may boost demand.
The durability of The Products: The product's durability is another important factor to think about carefully while buying cheap wholesale products for resale. With certain delicate goods, like glassware and electronics, there is money to be made, but there is also a greater danger of breakage – and if you sell your goods online, there is also a greater chance of not-so-happy consumers. Transporting sturdy objects with few moving parts is better. Additionally, they are less likely to malfunction while in the customer's hands, lowering your return rate and increasing customer satisfaction.
Products That Are Not Seasonal: There are a variety of goods you may offer to match with seasons, festivals, and events. Nevertheless, finding the ideal moment might be challenging. Often, it takes months, if not a whole year, to prepare a seasonal e-commerce strategy. Additionally, even if you put a lot of effort into selling holiday-related goods, your sales will fall off once the season is gone. So, if you're just starting out buying wholesale goods to sell, steer clear of seasonal goods and choose evergreen alternatives. You can build your company consistently in this manner all year long after learning how to buy in bulk for resale.
How to Buy in Bulk and Sell Individually?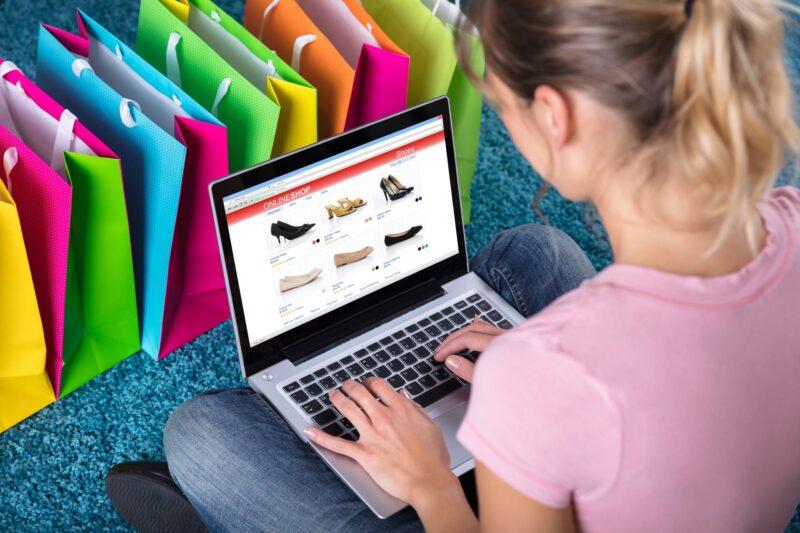 Now that you know how to find a product to buy in bulk and resell, let's check out some steps that you need to trace from the very start after understanding how to buy in bulk for resale.
1. Choose the Sourcing Location
Decide first if you want to purchase wholesale goods domestically or internationally. Both techniques have advantages and disadvantages. When purchasing locally, logistics are significantly simpler to handle because there are fewer concerns regarding customs, tariffs, rules, freight forwarders, etc.
Additionally, owing to time zone and language difficulties, communicating with international suppliers might be difficult. On the other hand, purchasing in bulk from other nations like China can help one save some money.
2. Find A Supplier
Locating a reputable wholesale provider might take some effort. However, finding a top-notch, approachable, and trustworthy wholesale supplier is essential to your company's long-term success. Find a few prospective suppliers in your preferred wholesale marketplace who could be a good fit.
3. Check the Reliability
Checking suppliers to make sure they're reliable and authentic is a smart idea before you decide to acquire wholesale goods. Unfortunately, websites that sell wholesale products mention a lot of dishonest suppliers.
These providers range from those that deliver subpar goods to those who are untrusting. So proceed with caution. Before you make a purchase, be careful to confirm a provider by requesting official paperwork and genuine testimonies.
4. Test the Products
After checking out the provider, you should check out the wholesale goods themselves. Consider the items' appearance in person while evaluating them. What are they feeling like? Test the items to make sure they are high-quality and long-lasting before you plan to buy in bulk and sell individually.
5. Fix the Quantity
Calculate the total number of units to buy. To boost your margin, it may be tempting to put a big purchase right away. However, it's always advisable to test a product before making a significant purchase. In other words, before you spend too much money, it's a good idea to be sure your target market would adore the product.
It is better to place an initial small batch purchase to gauge demand. If they sell out quickly, you know it's worthwhile to buy more. You haven't squandered as much money if they are just collecting dust. Read further to learn more on how to buy in bulk for resale.
Best Places to Buy in Bulk for Resale
It takes a lot of study and energy to learn how to buy in bulk for resale and choose the best wholesaler since there are hundreds of websites vying for your attention. Which websites provide the ideal balance of distributors, features, and customer support? You won't know until you invest a significant amount of time in investigating their characteristics. These are some of the best places to buy in bulk for resale.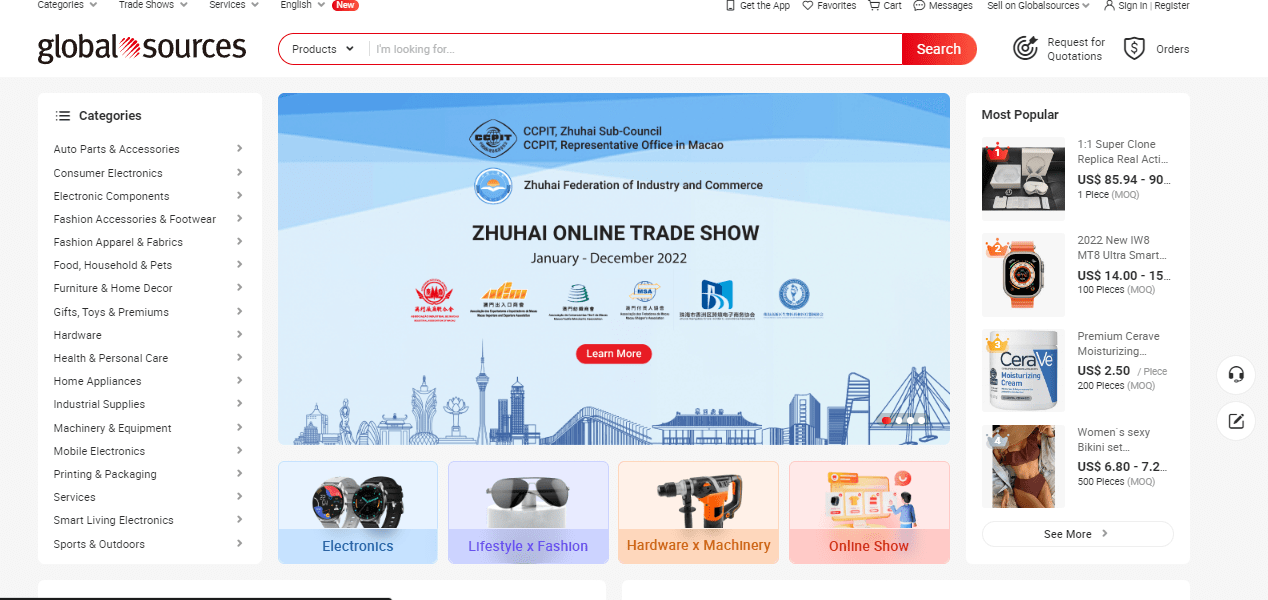 Global Sources is not just a website for wholesale online shopping, but it also offers sourcing services and organizes trade shows. It lets you explore Chinese-made items from reputable vendors as a wholesale marketplace. Global Sources is unique in that there is no direct purchase method.
You must contact a wholesaler with a request to buy units of a certain product, and you must then agree on delivery, online or offline payment, shipping, and other issues. You can utilize the live chat feature on the website to hasten the checkout process. Additionally, Global Sources provides an iPhone and Android app for wholesale internet buying. This implies that you are always free to speak with and bargain with suppliers.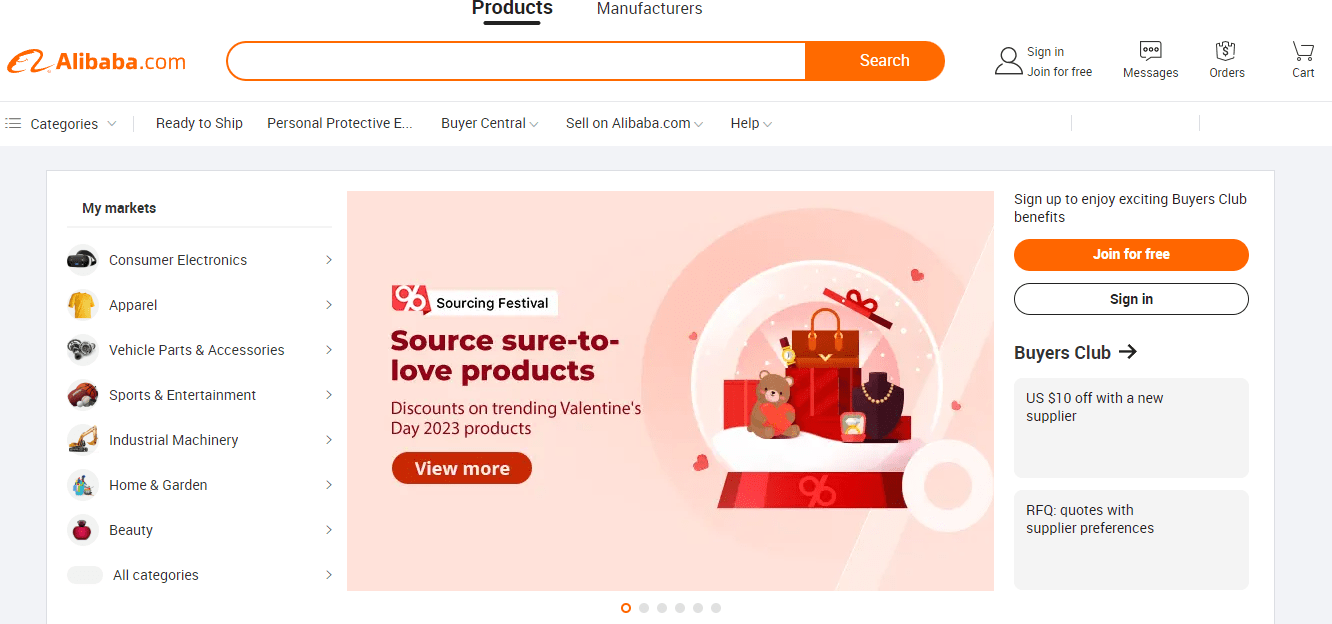 One of the biggest global online wholesale marketplaces is Alibaba. Before its creation, it was difficult to locate and communicate with Chinese wholesalers. But Alibaba made a huge difference. These days, it only takes a few clicks to get in touch with Chinese vendors and go over their stock.
You may examine significant distributor-specific stats on the China wholesale web store. You can determine whether a wholesaler is reputable using the insights.
The rights of wholesale purchasers are protected by several protections on Alibaba. It provides a "trade assurance service" that guarantees prompt delivery. Alibaba will reimburse you if the vendor doesn't deliver the products on schedule.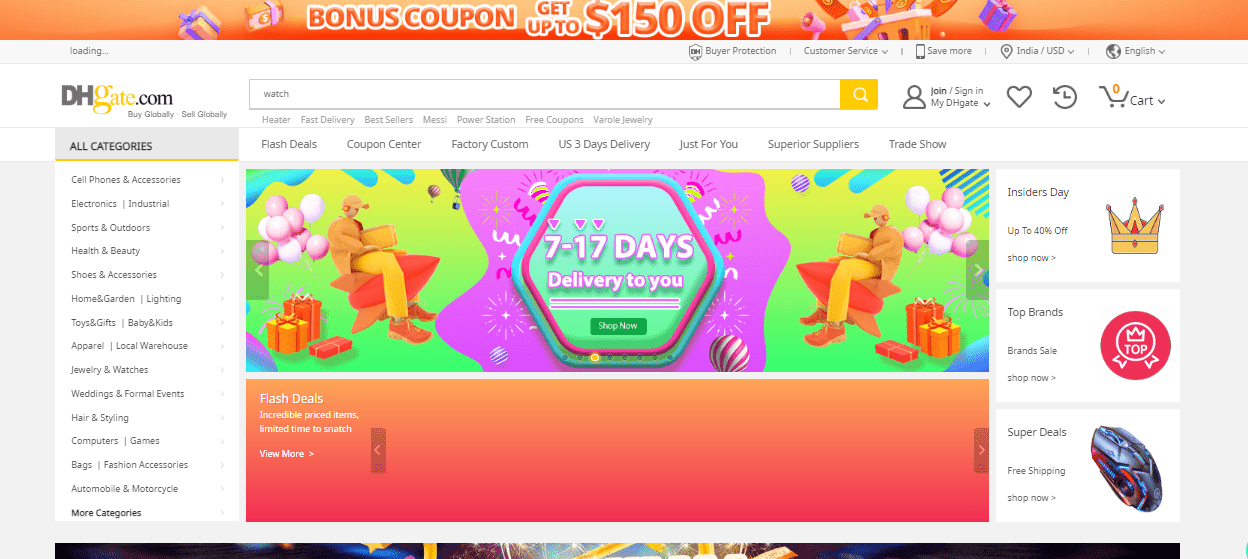 Another Chinese wholesale platform that serves both large and small shops is DHgate. It is well known for having no minimum order quantity restrictions on its platform. Depending on the quantity requested, DHgate uses a tiered pricing structure for its products. You'll save more money the more units you purchase.
You can purchase as few as one or two items. You might also research DH storage. Customers of DHgate may utilize this service similar to Amazon FBA to store their products in DHgate warehouses located in the US and the UK. As a result, shipment to the UK and US territories happens more quickly. The platform also enables you to use badges to verify a wholesaler's validity and the quality of their offerings.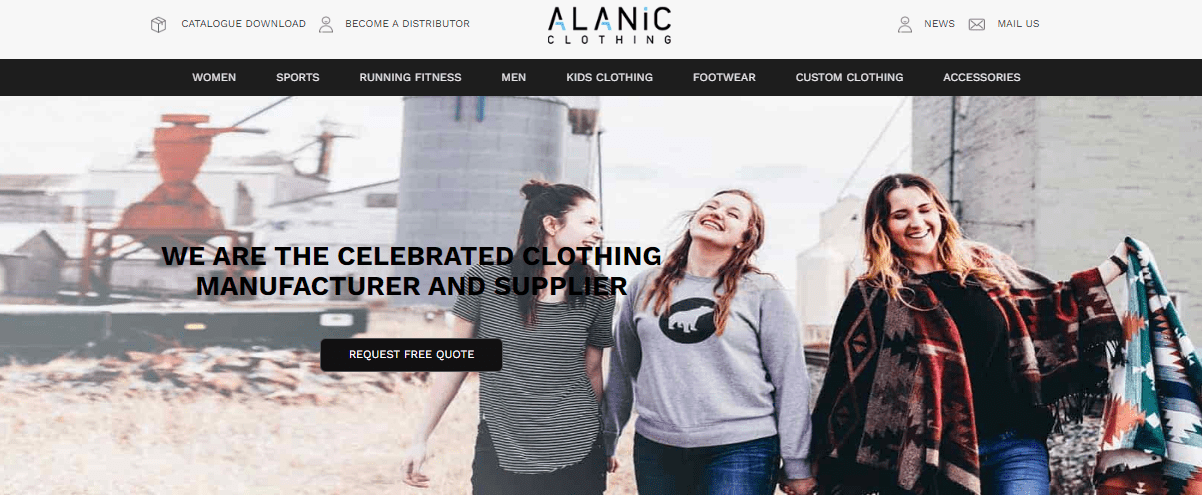 Top-notch sports and stylish clothes can be found at Alanic Clothing. Leggings, t-shirts, and other sportswear are available for men, women, and kids on the website, which serves as a distributor for brick-and-mortar fitness apparel businesses. Even better, you can purchase personalized clothes to market under your name.
The "Request for Quotation" approach that Alanic Clothing offers is what sets it apart from the competition. You only need to complete a form with the name, email, contact information, name of business, country, and required quantity. Because of its low delivery costs, Alanic Clothing is often regarded as one of the most affordable online wholesale purchasing destinations.
Given that the business partners with manufacturers outside of Asia, the $50 barrier for free shipping is reasonable. This article will help understand how to buy in bulk for resale.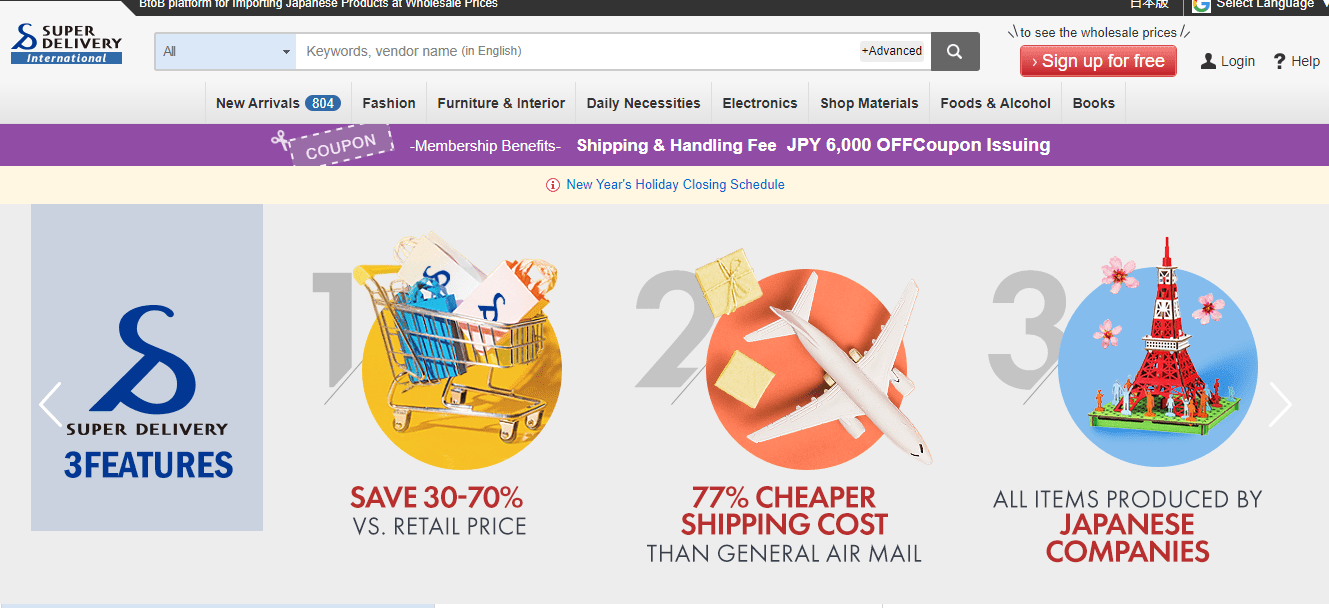 Super Delivery is a service that retailers utilize to purchase goods from Japanese firms. There is no minimum order amount and the site offers more than 480,000 goods on the Internet. You can register for free and look for products across several categories, such as clothing, shoes, regular art, furniture, and more.
The shipping options are highlighted in each item. Each delivery method's anticipated arrival is also indicated. For significant orders, Super Delivery also offers advice. The fact that this service is available for many purchases is its finest feature.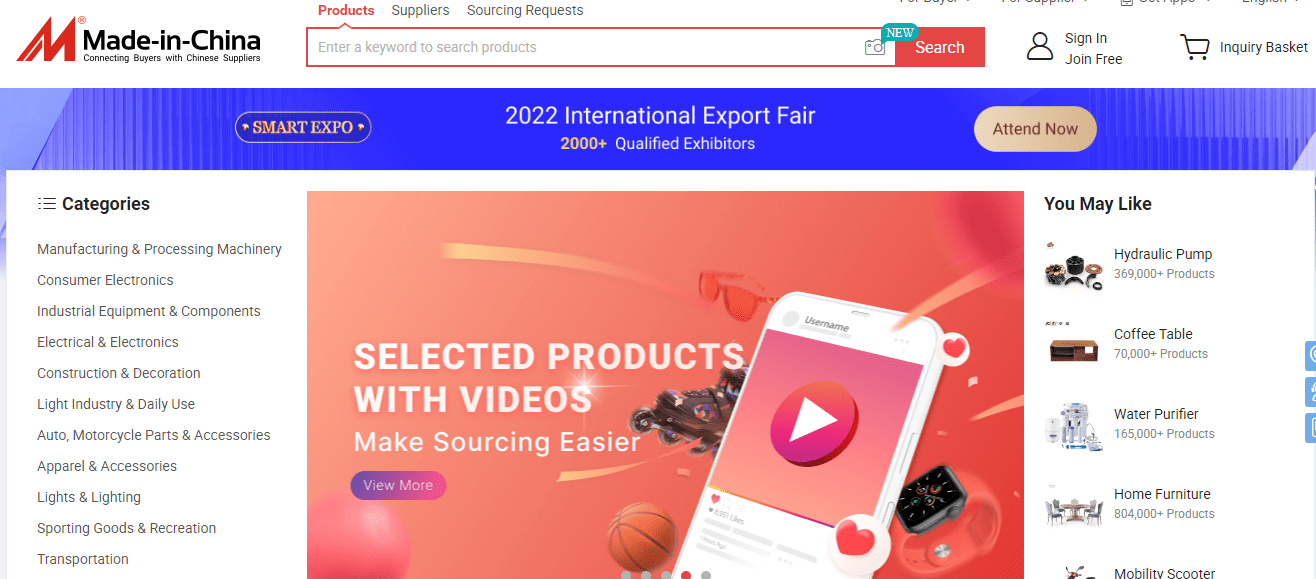 One of the most affordable internet wholesale marketplaces is called Made-in-China. You'll see that the bulk suppliers here on the platform are asking a relatively reasonable price if you match its pricing to those of other websites. You have the option to hold meetings in person or online thanks to Made-in-China.
This implies that you may get to know providers before working with them. Before enabling them to sell on its platform, the website conducts audits of the bulk of the wholesalers. Their financial standing, product capacity, working environment, product pictures, quality control, and certifications are all verified by the audit.
Additionally, you may enroll in the website's Secure Trading Service. This will guarantee that the wholesaler receives the money after you've certified that the goods were received in good condition.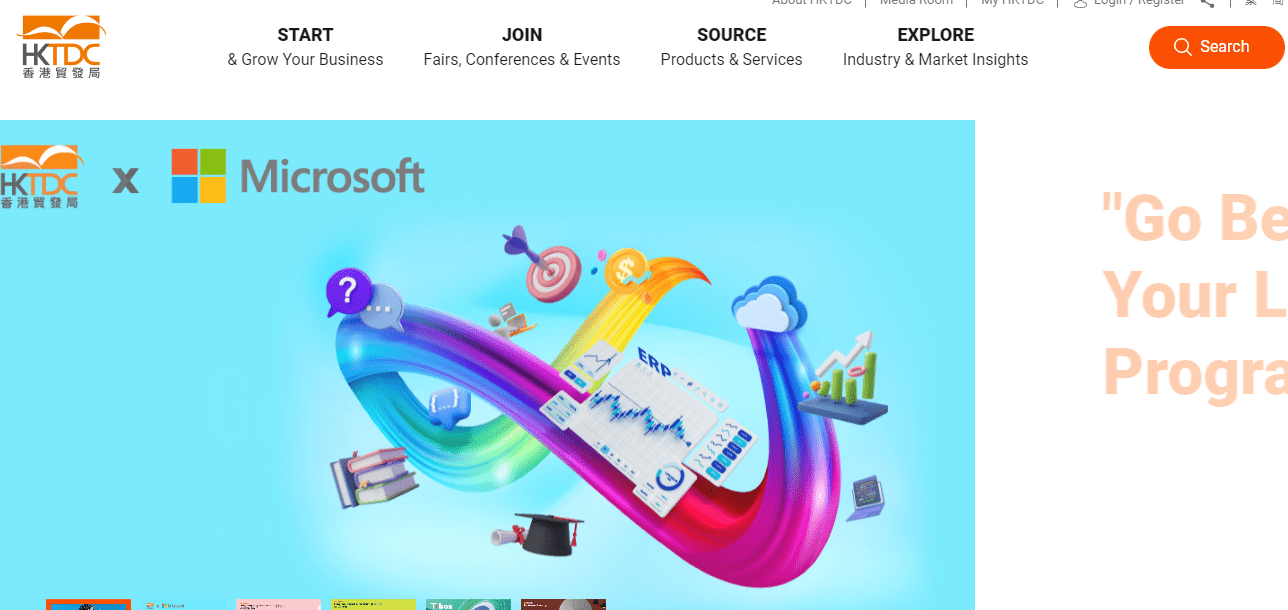 This website called HKTDC, which stands for the Hong Kong Trade Development Council, is established in Hong Kong and connects merchants with wholesalers all over the world, with the majority of them located in Hong Kong and the Chinese mainland.
The internet offers a sizable marketplace where you can buy anything, including video games, laptops, and accessories. These wholesalers' trade activity, product quality, factory information, and product videos have all been confirmed.
Additionally, you can locate wholesalers that have undergone independent verification. The website features a function called "small order zone" for modest orders. You may then select things, put them in your shopping basket, and check out.
How to Choose a Place to Buy Wholesale?
Here are a few considerations that one needs to keep in mind while choosing a wholesale or bulk supplier after learning how to buy in bulk for resale.
Check the Quality: Do your homework before you're trapped with hundreds of low-quality things because certain websites do showcase more knockoffs and inferior goods than their fair share.
Customer Service: Who is responsible for fixing everything that goes wrong? A business relies heavily on customer service, thus you should only cooperate with reputable suppliers whom you can reach in case of any issue.
Pricing: Keep thorough records of the costs and keep in mind that everything is negotiable. The discount ought to increase as you make additional purchases. Compare the suppliers based on their pricing policy, and always be aware of the cheaper options as it may happen that they are selling inferior goods.
Fees: To avoid being caught off guard, be aware of the membership fees and any additional expenditures you are paying for. In the world of wholesale, subscription fees are the standard, but be sure your supplier is honest about it.
Liability Insurance: Are they insured against liability? If not, take caution. This kind of insurance is meant to safeguard you if someone gets hurt because of faulty goods you sold them.
Return Policy: Is the wholesaler going to cover the expense of returning the bulk orders if there's an issue with an order, or will you have to pay for it upfront? Risk can be reduced by knowing the solution in advance.
Minimum Order: Always check the minimum order quantity to make sure that you can fulfill your requirement. If you are planning to order less quantity, in the beginning, be sure of the item quality first, then check the same with the wholesaler.
Cost per Unit: The cost per unit (CPU) will decrease the more you purchase. However, resist the urge to place a larger-than-necessary order, especially if you're just getting started. A product that doesn't sell as well as you had hoped for will leave you with a sizable excess and a loss.
Lead Time: One must maintain pleased clients if one runs a business. Knowing a product's lead time enables you to manage client expectations and avoid keeping them waiting an excessive amount of time. Long delays result in dissatisfied customers. Especially when restocking would take too long since the product had run out.
Things to Keep in Mind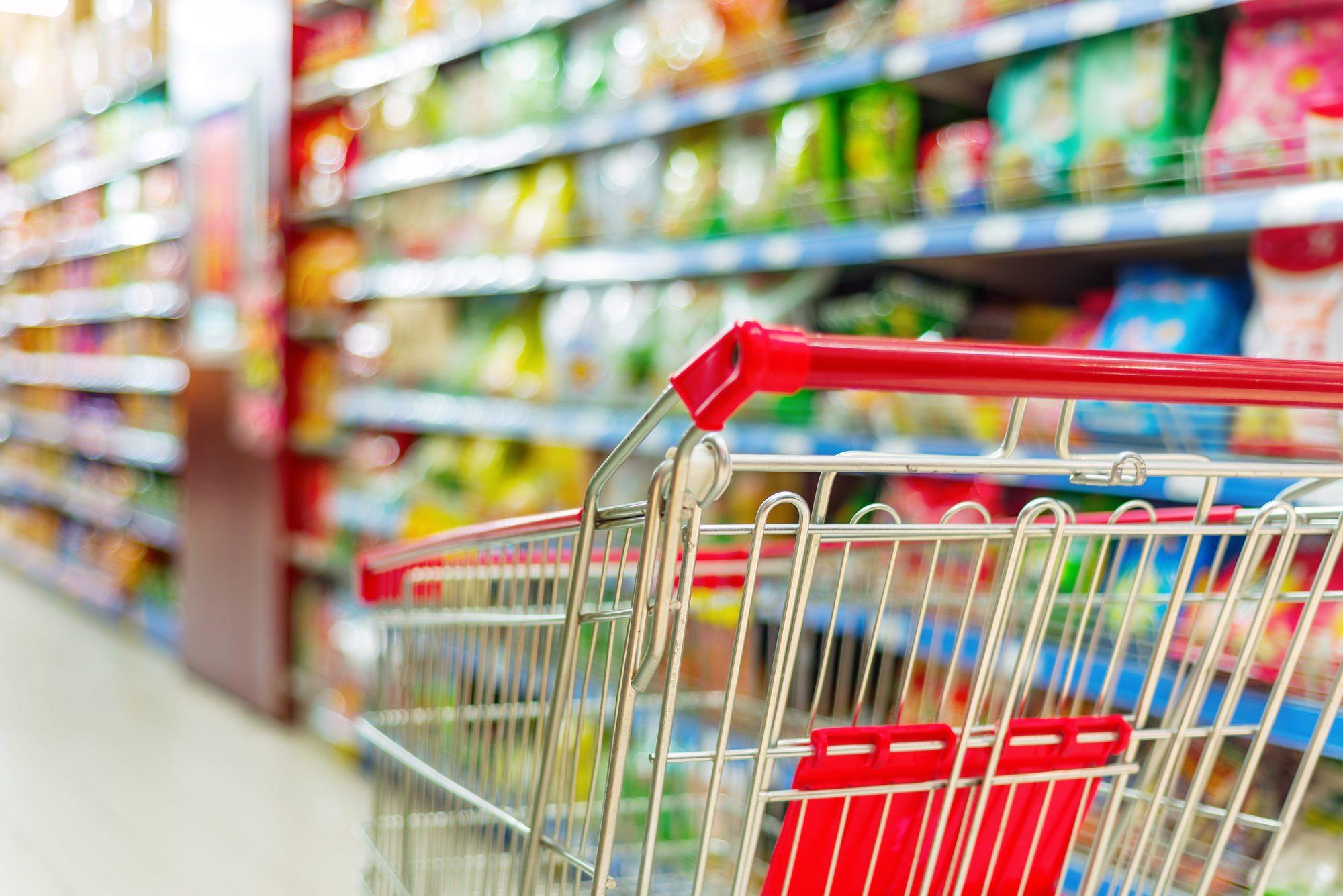 Lastly, one should keep these things in their mind while buying wholesale after understanding how to buy in bulk for resale:
Choose Products Carefully: Even if they appear profitable on paper, certain items can be a logistical headache. For instance, perishable and fragile commodities are extremely delicate and are prone to damage during shipment. Transporting items like phone covers or shoes, in contrast, is easier. Your expenses could very well be easier to control, and there might be considerably less chance of return demands.
Negotiate: Manufacturers and wholesalers frequently have greater influence over the product pricing they provide you than merchants do. There is therefore always an opportunity for negotiation. Remember that in addition to pricing, other issues are negotiable. They might be dropshipping clauses, credit alternatives, MOQ requirements, or even customization choices.
Auxiliary Expenses: Finding a provider with reasonable production costs might be thrilling. Auxiliary costs like order processing, storage, or drop shipping fees, however, might quickly raise the rates to a significantly higher rate. Based on this, take a closer look at pricing to obtain a more accurate picture of the offer you are receiving while buying in bulk online for resale.
Good operating systems: Your business will run more smoothly if your suppliers and you use suitable management or dropshipping systems. Particularly automated methods might reduce mistakes in order sharing and inventory management and lighten your effort.
There you have it, anything and everything you ought to know about how to buy in bulk for resale. The procedure for locating wholesale goods is the same whether you're purchasing items in large quantities to resale them individually in your neighborhood store, at flea markets, on Amazon, or other online marketplaces.
You must pick the best items, locate trustworthy suppliers, establish connections with them, negotiate the best prices, and maximize your profit. Before placing an order, make sure to conduct your due diligence and check the providers. Ordering samples is a smart idea as well to make sure the item is long-lasting and of great quality.
In conclusion, buying in bulk for resale can be a lucrative opportunity for entrepreneurs looking to maximize profits. By following the strategies outlined in this article, individuals can navigate the complexities of bulk purchasing and establish a successful resale business. Remember – careful planning, market research, and maintaining strong supplier relationships are key to achieving long-term success in this competitive market.