In India, agriculture is a significant sector that offers various job opportunities. One such job is that of an Agriculture Officer, responsible for various tasks related to this sector. If you are interested in this profession, this article will provide you with all the necessary information about the job description and how to become an Agriculture Officer.
How to Become Agriculture Officer? A Complete Guide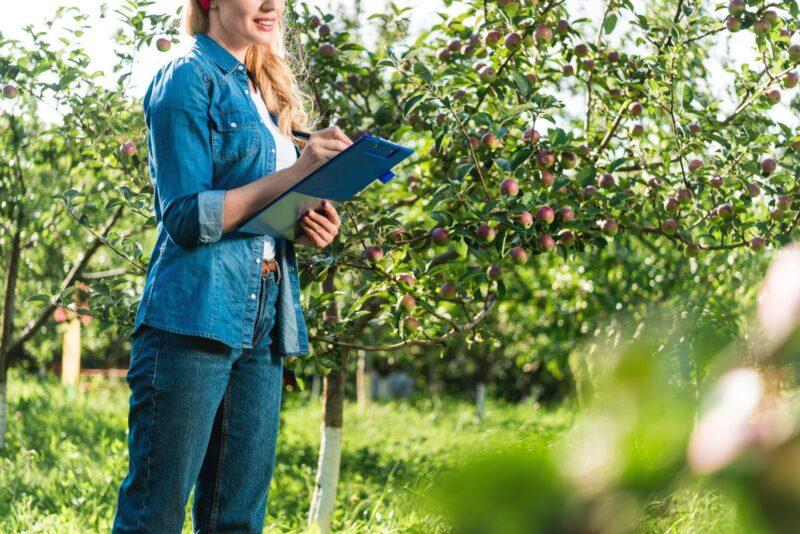 To become an Agriculture Officer in India, one must first obtain a degree in agriculture or a related field, such as horticulture or forestry. Before we can tell you how to become agriculture officer it is important to know what is an agriculture officer and what they do.
What is the role of an Agriculture Officer?
In simple words, an Agricultural Officer is a professional in the mentioned field and he/she is tasked with helping and guiding farmers grow certain crops. They use knowledge of subjects like Geology, Biology, Chemistry, Economics, Ecology, and Genetics to test agricultural products.
They need to ensure that the crop quality is great and they are also tasked with making sure all the operations and commodities of agriculture comply with the municipal and taste legislation.
Other tasks that they may have to perform include auditing, investigating, analyzing, and testing agricultural goods. They can also go on to become regional managers.
How to Become Agriculture Officer?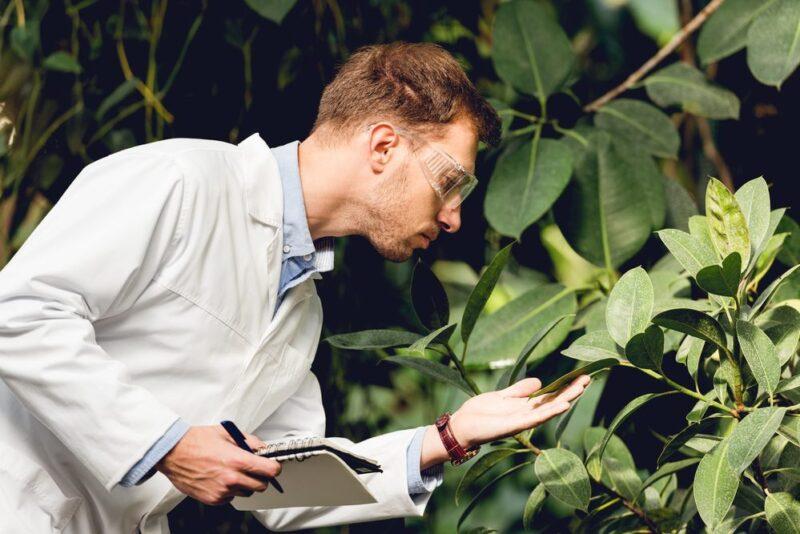 Now that we know what an agricultural officer is and what their job is we can focus on how to become one. To do that you need to follow the steps mentioned below.
1. Eligibility Requirements
As is with any course or degree you need to make sure you meet the requirements to be eligible to take up the course. You need to be an Indian and between the age of 18 to 40. If you are under the age of 18 then you must take up subjects like Biology or Chemistry to help you prepare a bit in advance.
2. Finish High School
Only after completing your 12th standard can you sign up for special courses so make sure to get that done. Take up a science-related bachelor program or an agriculture-based program if the option is there. This can help you down the line.
3. Bachelor's degree
Try and get a bachelor's degree in any of the fields of Agriculture, Biology, Horticulture, Dairy Science, Forestry, Soil Science, or Plant Science.
4. Get Extra Certificates
It is better to go ahead and get an extra course done in the related field which brings you a certificate that you can show to your future employer to get an upper hand or to negotiate a better salary.
5. Entry-level Role or Test
It is now time to make a choice. You can either take a small entry-level role in the agriculture sector or you can sign up for one of the many exams available to become an agriculture officer.
If you reach here you have pretty much-taken care of everything and now it is time to apply for the relevant opening. Depending on what role you want or are interested in you can sign up for government jobs in the field of agriculture or you can look for private jobs.
Agriculture Officer Salary Per Month
Now that we know how to become agriculture officers, the next logical question would be to inquire about pay. Money matters and after studying so much you would expect not to be paid as much as an entry-level job would but rather significantly more than that. And you can be relieved to know that you will be making more than what a fresher would.
So to put the curiosity to bed the figures that make up the agriculture officer salary per month are anywhere between 41,800 rupees and 1,32,300 rupees.
Figures like these surely must entice a lot of people to go ahead and become agriculture officers. To make things even better these figures improve as you get promoted to the next upward post. Taluka Agriculture Officer and Deputy Director Group A officers make between 44,900-1,42,400 and 56,100-1,77,500 respectively.
You can't also forget that experience, qualification, knowledge and other such factors also make a difference in the pay you make.
If you have been in the field for quite some years or have passed your examinations well and work hard when on job then the incentive in form of extra payment can be obtained which takes your pay even further above.
Agriculture Officer Exam
As mentioned above there are quite a few agriculture officer exams that you can take to become an agriculture officer and those are mentioned below.
One of the programs that can help you keep a foot in the agriculture world is the ICAR AIEF exam. Giving this test makes you eligible to become a senior research fellow, technician, or even junior research fellow.
From here you can start your journey of becoming an agriculture officer. You can take up a job as the latter or else you have multiple other options as mentioned earlier.
There are exams held every year for the IBPS SO program which can help you become an agricultural field officer. However, to be eligible to take this exam you must have a bachelor's degree in fields such as agriculture, veterinary science, animal husbandry, or horticulture.
To give yourself an edge you can start working towards your goal of taking this examination after passing 12th standard by signing up for a bachelor course in the fields mentioned above.
Once you pass this exam you can apply for a job in various Indian government departments and ministries. You can apply for the position of scientific assistant, foreman, or laboratory person after doing this course.
If your region permits then you may also be able to take this exam for farm officer positions.
You can register for FCI's online exam for technical as well as non-technical positions. Taking and passing this exam makes options of becoming a technical manager, technical officer, or assistant officer available to you.
You can work in these fields to gain experience for future positions. Once you have a relevant number of years on your CV you can expect to get good pay working as an agriculture officer.
NABARD is a well known body in the world of agriculture. Assistant officer, office attendant, and agricultural officer employment roles might be obtainable by passing the tests set by NABARD who fill empty agriculture posts.
Since the employee seats need to be filled now and then there might be opening frequently so it is better to keep checking constantly.
Also Read: How to become Space Scientist in ISRO?
How to Become District Agriculture Officer?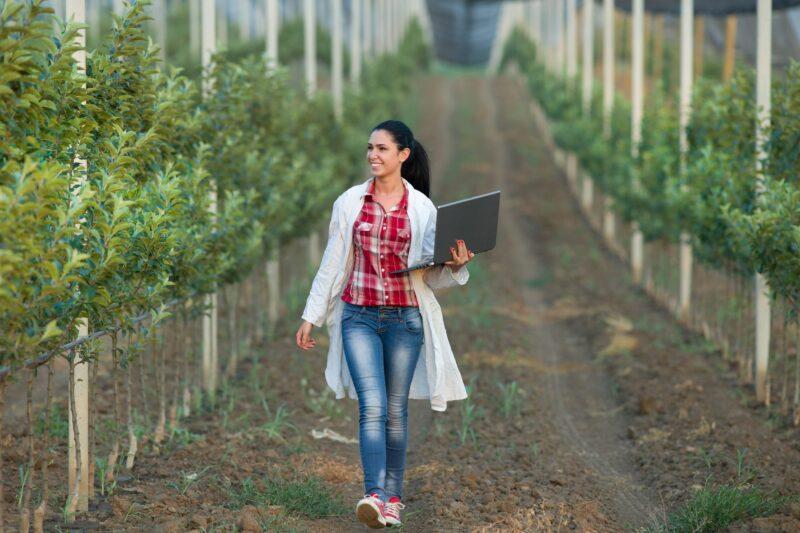 Before you can become a district agriculture officer you need to know how to become agriculture officer. Once you know that after reading the process mentioned above you know that you first need to follow the steps mentioned and become an agriculture officer.
Giving various exams, taking up extra courses, completing a bachelor's program, and other such requirements might take up to 4 to 5 years.
You also need to make sure to be eligible, that is, be above the age of 18 and an Indian citizen to be able to take tests and pursue a career as an agriculture officer.
Once you have done all these things you might end up getting a job in the Agriculture field or you might even end up becoming an Agriculture officer.
From there you work your way up the ladder and get promotions one after the other to make sure you become a district agriculture officer. That is your answer to how to become district agriculture officer since there is no other way to go about it.
There are no special exams held for such posts and it is solely based on your skills, experience, merits, and other such stuff.
So that is all about how to become agriculture officer. We now know how great agriculture officer salary per month is and that should ignite some kind of interest in you to take up this role.
We have mentioned a few agriculture officer exams that you can sign up for if you wish to make it big in this field. Once selected you can work hard and find for yourself how to become district agriculture officer simply by being experienced and consistent with your work.