Are you a frequent shopper? Do you like to shop online but then abandon your cart because you took a look at your current bank balance? Well, if you answered yes to these questions, then Sezzle is the answer to your predicament! With Sezzle you can shop from more than 48,000 brands and outlets by paying in 4 installments. In this article, we will find out how does Sezzle work? How does Sezzle make money? And Sezzle minimum credit score. So, let us start this Sezzle review.
How Does Sezzle Work: A Comprehensive Guide
We will start with learning about the app and how it works. We will go over the features of Sezzle and the benefits it provides to individuals and businesses along with details like Sezzle minimum credit score. Get ready to learn how does Sezzle work and how does Sezzle make money? This Sezzle review will give you all the details of this unique platform.
What is Sezzle?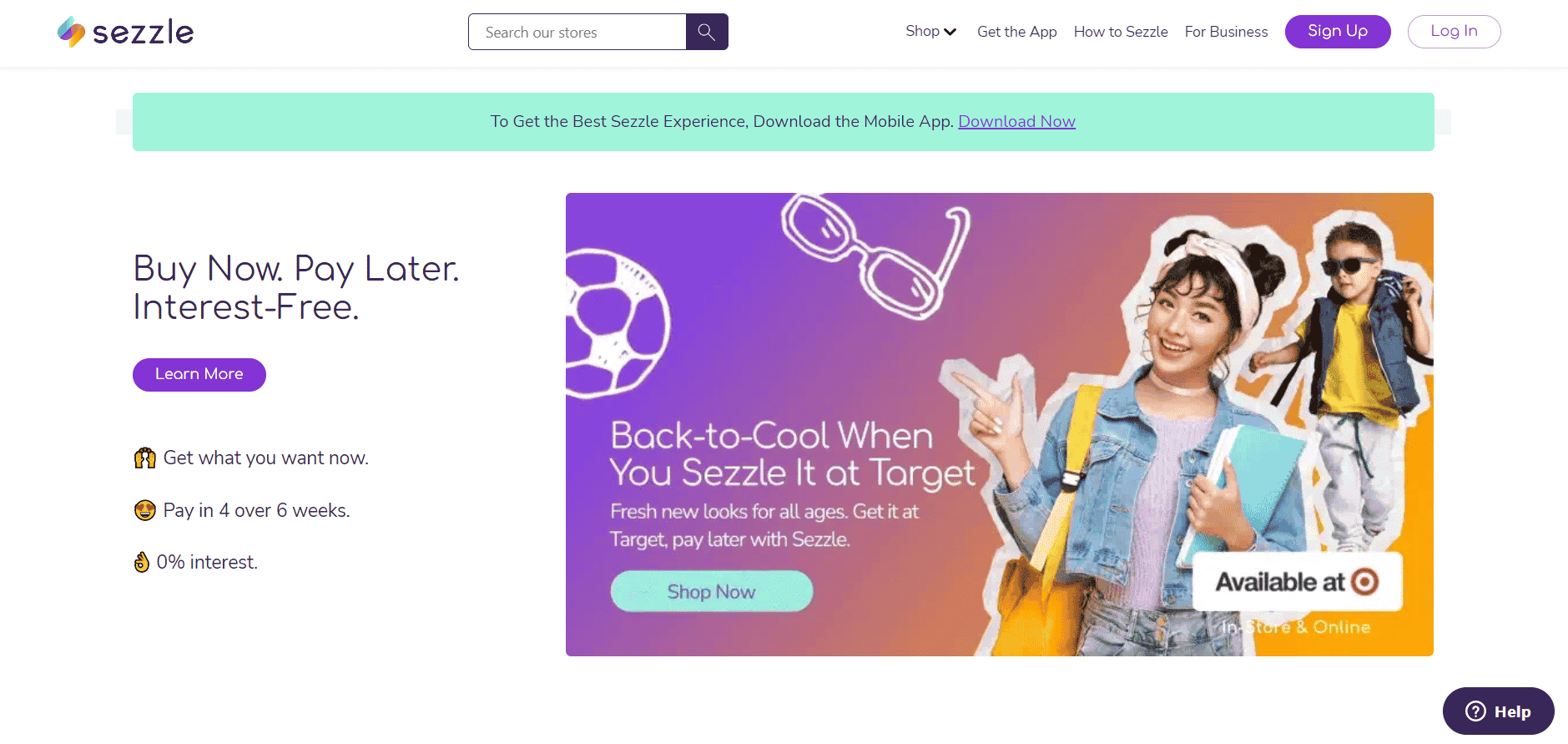 It is a buy now, pay later app or popularly categorized as a BNPL application as per all Sezzle review. You can use this app as a payment option at various merchants online and offline. All you need to do is connect it with your credit or debit card and make payments using Sezzle at checkout. This platform will divide the bill into 4 payments, in which one will have to pay immediately, and the rest is paid in a time period of 6 weeks.
History of Sezzle
This platform was founded in 2016 by Paul Paradis, Killian Brackey, and Charlie Youakim. Initially, it was a cashback and reward earning platform.
But later in 2017, they entered the BNPL or Buy Now Pay Later industry.
Later in 2019, they expanded their base to Canada and in 2020 they announced their entry into India.
Recently they gathered equity capital worth $17 million and an IPO of $30 million.
In the next section of this Sezzle review we will learn how does Sezzle work and how does Sezzle make money.
How does Sezzle work?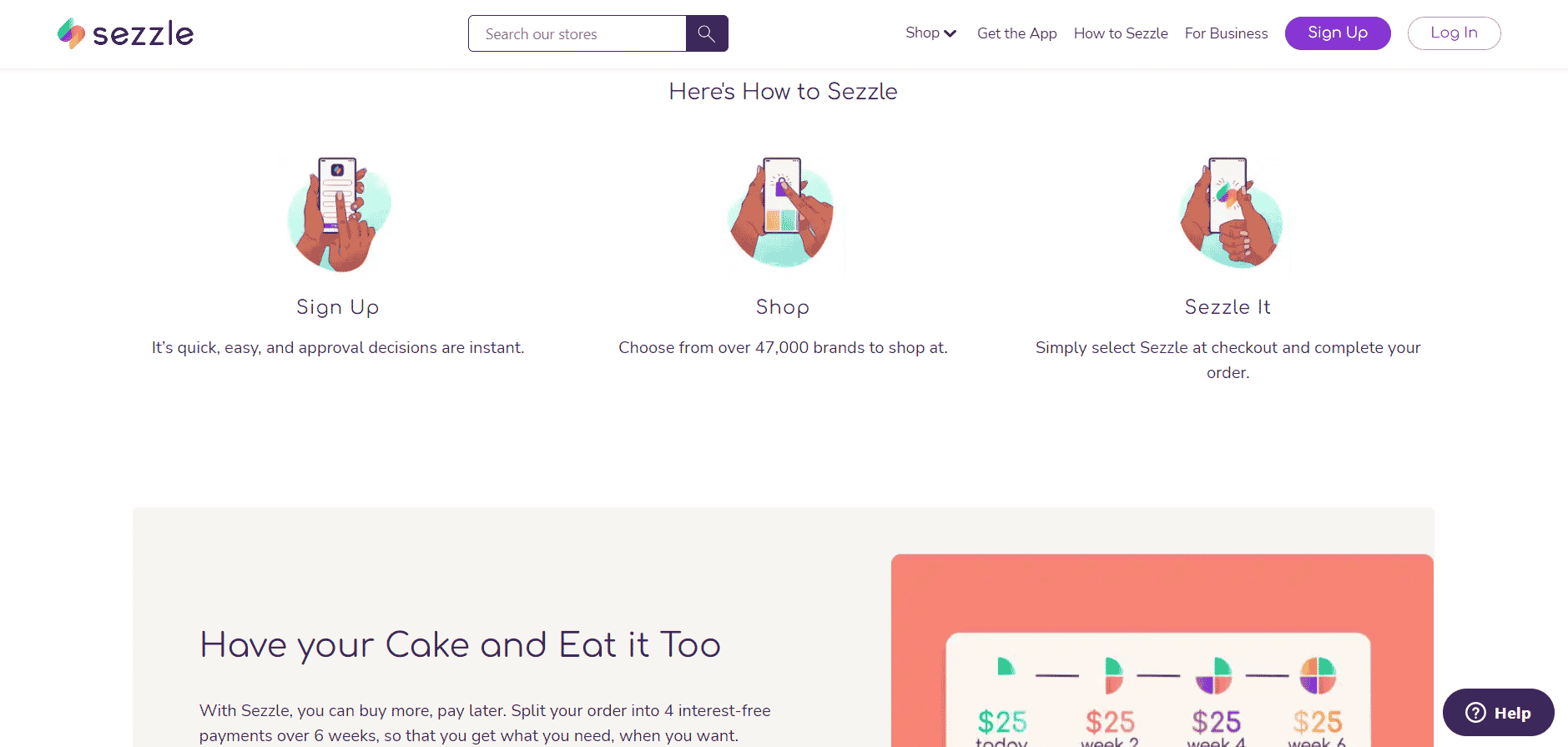 It is super easy to use Sezzle for making payments and learn how does Sezzle work. All you need to do is download the app or go to the official website, sign up, get the account approved and checked, and start making purchases right after.
This buy now, pay later platform is integrated with various online and offline stores, where you can pay the bill amount using Sezzle. This is an alternative to your credit card and debit card. Instead of making payments using a debit card and emptying your bank account immediately to using a credit card and paying heavy interest, you can use Sezzle.
In Sezzle, you will be approved for a certain credit limit within which you can make purchases. Simply go to a store, add items, and checkout using Sezzle.
You will have to pay an initial payment of 25% of the bill amount.
The rest 75% of the amount is divided into 3 installments with a duration of 6 weeks. There will be a due date for payment of each installment.
If you fail to pay an installment, you are given a grace period of 2 days with an additional late fee charge. If you are still unable to pay within 48 hours, then the account is deactivated, and you cannot make any purchases using your account. You will have to pay an activation fee to activate your account after paying the due installment.
Now you have some idea how does Sezzle make money, let us continue this Sezzle review and check out its benefits.
Benefits of Using Sezzle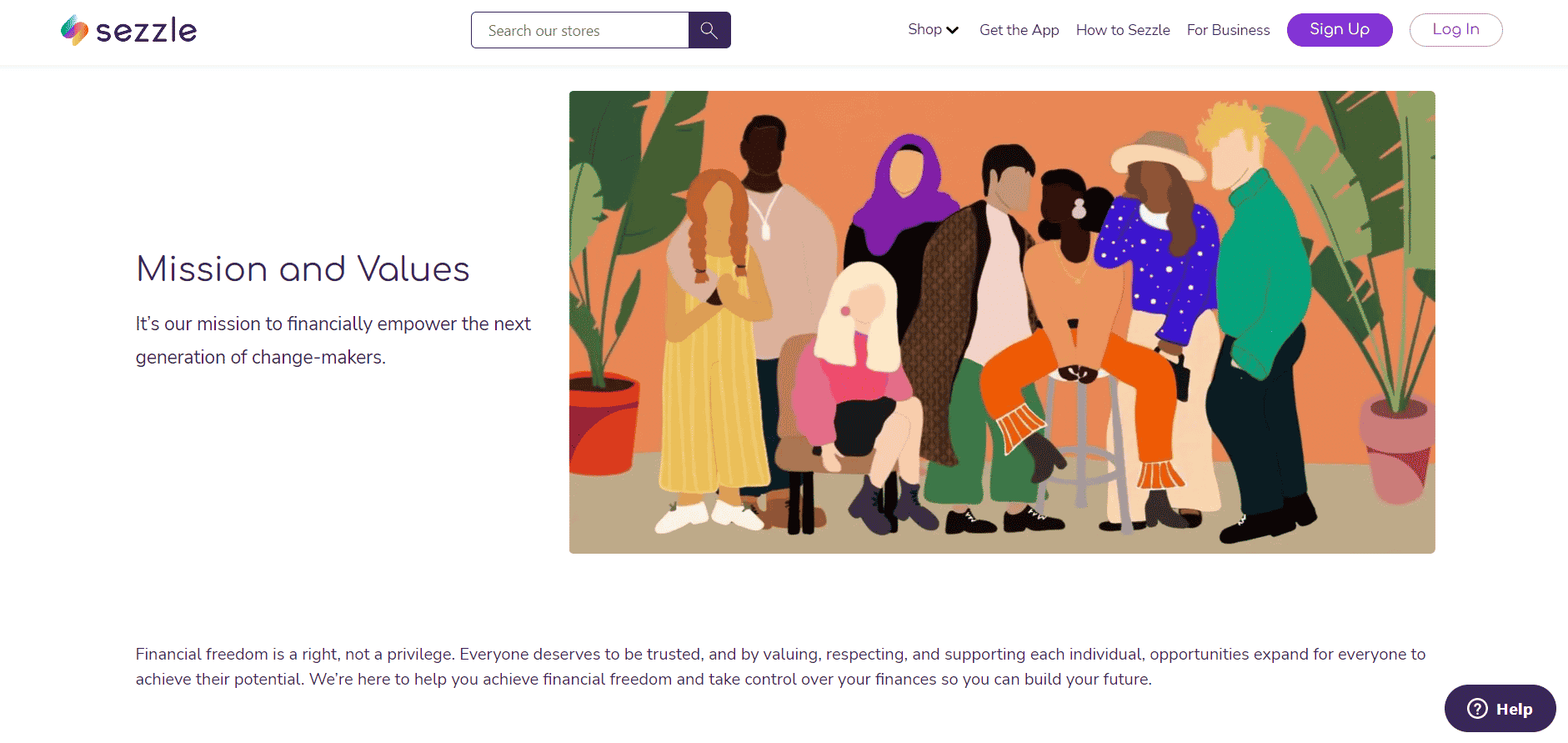 Now Sezzle review would be complete without mentioning the benefits that make it such a great app. Here are some of the advantages you get when using Sezzle:
Not Getting Other Credit Options: If one is unable to get any credit options that are affordable in the market, they can easily opt for Sezzle. This is a more lenient way to get installment payment options on purchases, without using or owning a credit card.
Looking To Build A Strong Credit Report: Sezzle in general does not report transactions to credit unions. But, there is a plan called 'Sezzle Up' which when upgraded, reports the transactions back to TransUnion. This allows one to build a strong credit report by paying the installments on time.
Features of Sezzle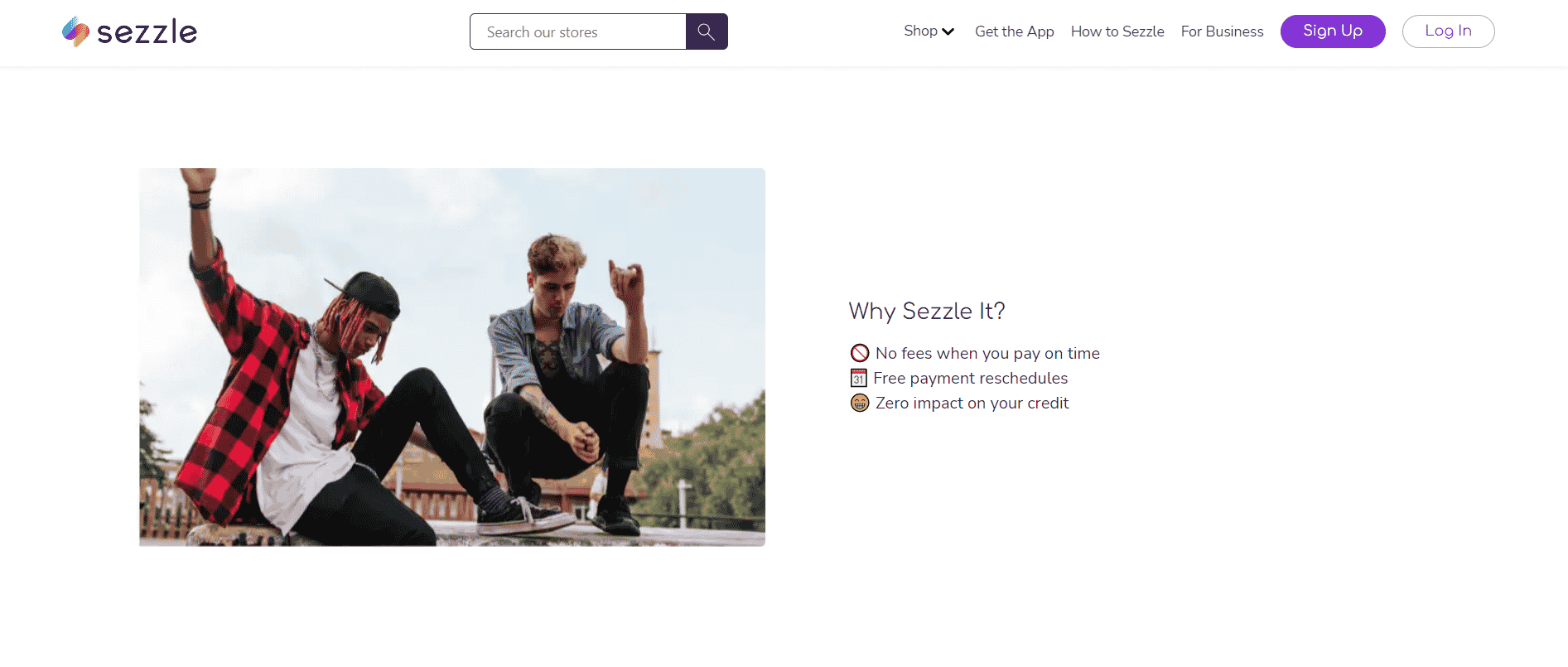 This platform has many great features. We are covering these features in this Sezzle review so you can get a better understanding of how does Sezzle work and how does Sezzle make money.
Features for Buyers
Given below are some features Sezzle provides to buyers:
Features Its Stores On App: You will not have to struggle to find the stores where Sezzle is accepted. On the app itself, there is a comprehensive list of stores accepting Sezzle as per your locations. This makes it easy to find a store using a simple interface.
Easily Switch to Sezzle Payment Method: You can easily switch to Sezzle payment method in a jiffy. Go to the app, log in, and select it as your default payment method. You can choose the same while making payments at the listed stores and retail outlets.
4 Free Installments: You can easily divide your payment into four installments without any interest to be paid. Pay the initial installment during the check-out and then pay the next three installments in 6 weeks. Not paying the installments in time can lead to late fees.
Reschedule Payment: As per Sezzle review you can reschedule your payment dates three times in case you are unable to make the payment on time. Only one rescheduling is done free of cost, after which you will have to pay a small fee.
48000+ Listed Brands: There are more than 48000 brands under Sezzle, where you can make purchases and use this platform to pay in installments. You can buy all types of fashion items, groceries, electronics etc.
Loyalty Program: If you are a frequent user of Sezzle on various brands and stores, then you will be eligible for their multiple customer loyalty programs. You can get discounts, benefits and cashback for being a loyal and long term customer.
Features for Business
As Sezzle is a multifaceted company, it expands its features to high end businesses as listed below:
Easy Invoicing: Merchants will find it easy to create invoices for their transactions. Sezzle will help create invoices for all the installments so that merchants can keep track of their transactions and pending dues.
Email Notification: Reminding the customers of their pending installments is necessary so that they do not miss their payment timings. Sezzle has push notifications feature, in which customers will get an email every time an installment is pending or due.
Separate Customer Portal: There is a separate customer portal that acts as a support page for customers to make payments, check their pending installments, learn about new benefits, and enter their payment details for quick and easy transactions.
Reliable Payment Getaway and Tracking: Sezzle has one of the best payment getaway features that allow easy bank and credit card transactions. It is easy for businesses, as they can provide good customer service by providing an easy, fast and reliable getaway for payments.
E-commerce Integration: Sezzle can be integrated with ecommerce platforms with a few easy steps. The hassle-free process makes it easy for merchants to adopt Sezzle as one of their lead payment options.
Also Read: Wealthy Affiliate Review
Credit Limits and Checks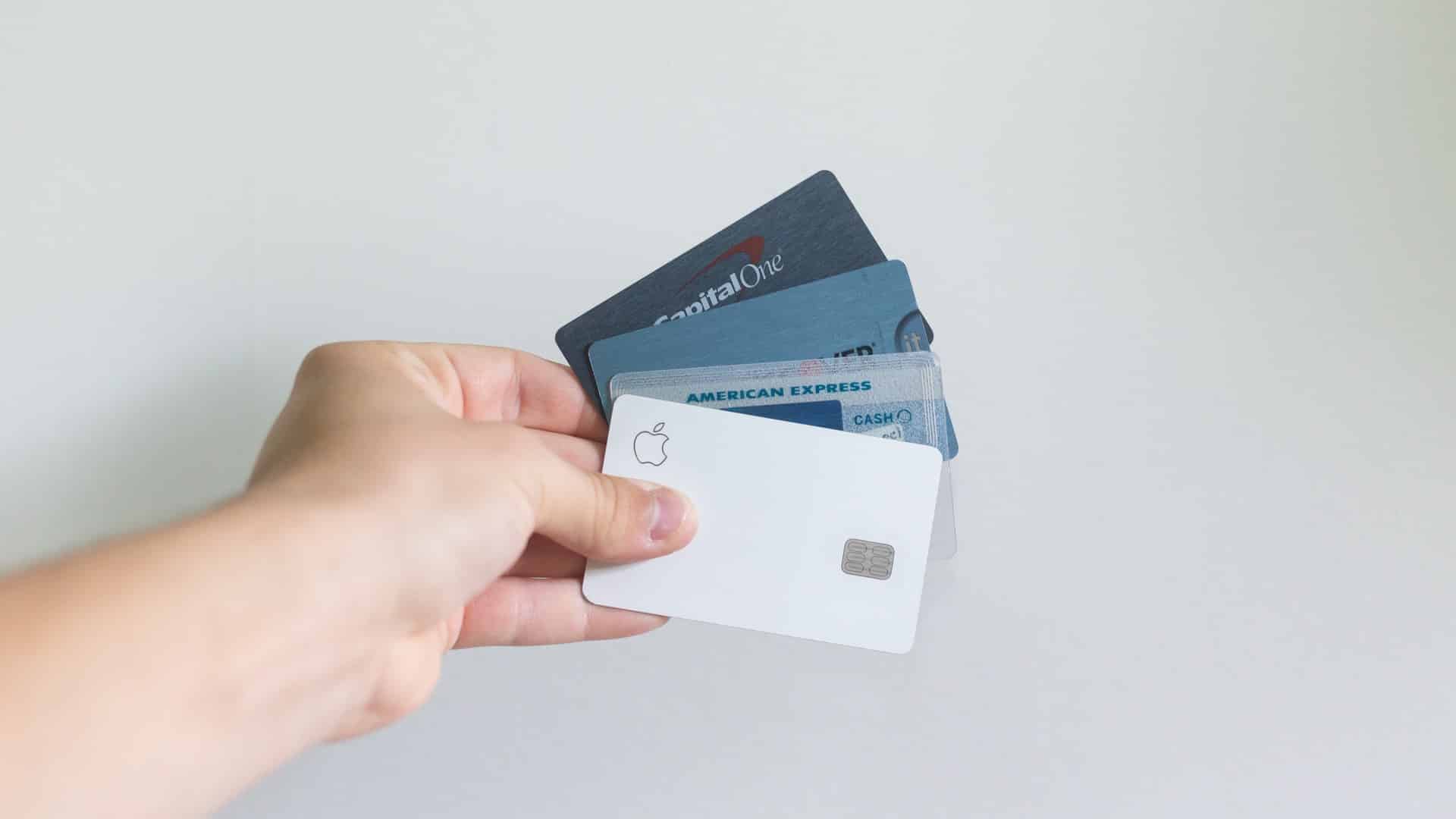 To understand how does Sezzle make money, it is important to have an idea about the credit limits and checks it puts over customers and businesses. Let us learn more about Sezzle minimum credit score and other similar things in this Sezzle review.
For Businesses
When businesses open an account with Sezzle and partner with them for their brands and stores need to undergo a soft credit check. Soft credit check as the name suggests is a simple credit report check by a certain party and this will not negatively impact a business's overall credit score. However, in case there is a need, then Sezzle holds the right to do a hard credit check in case of discrepancy or scam.
For Customers
Customers will be given a certain credit limit when they open their account for the very first time. Beginner standard accounts will be given a credit limit anywhere from $50 to $200.
However, with time if one shows timely payments and good transaction history then the credit limit can be increased by putting in an application. The credit limit can go up to $40,000. Every customer needs to pass the Sezzle minimum credit score criteria.
Fees and Charges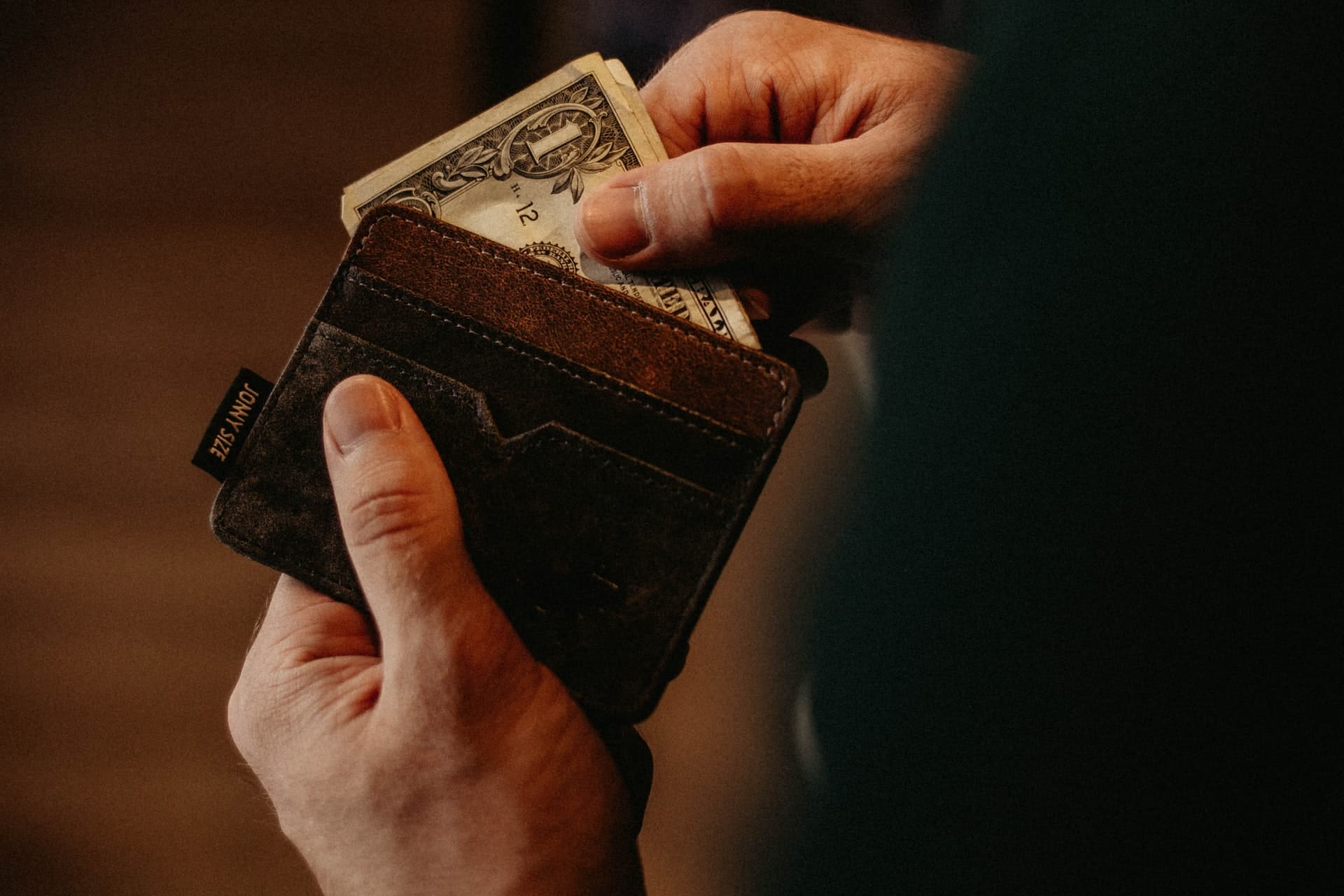 For Customers
One of the best things about Sezzle that you will understand after checking out how does Sezzle work is that it is completely free. You can make payments with zero interest fee and surcharge. Simply pay what your bill amount is.
However, if you are a customer and making payments using Sezzle, then not paying installments on time will attract late fees of up to $10. These fees are one answer to how does Sezzle make money.
Also, rescheduling more than once on a payment will cost around $5 additional charges.
Lastly, if your account gets deactivated, then reactivation of the same will cost you $10 activation charges.
For Businesses
If you are a business planning to partner with Sezzle for your merchant payment options, then you will have to pay a certain partnership fee. After you apply for a partnership and after checking your credit reports, Sezzle will decide on a fee. This fee can range from 6% flat fee to $0.30 per transaction. So if you are thinking how does Sezzle make money? Well, through late fees and merchant partnership fees.
Eligibility Criteria
After learning how does Sezzle make money and Sezzle minimum credit score, let us go over some requirements to make a Sezzle account:
User must be a US or Canadian national.
Must be over the age of 18 years.
Should have an active mobile number and email for getting texts and verification codes.
User must own any prepaid card like debit or credit card.
How to Open Sezzle Account?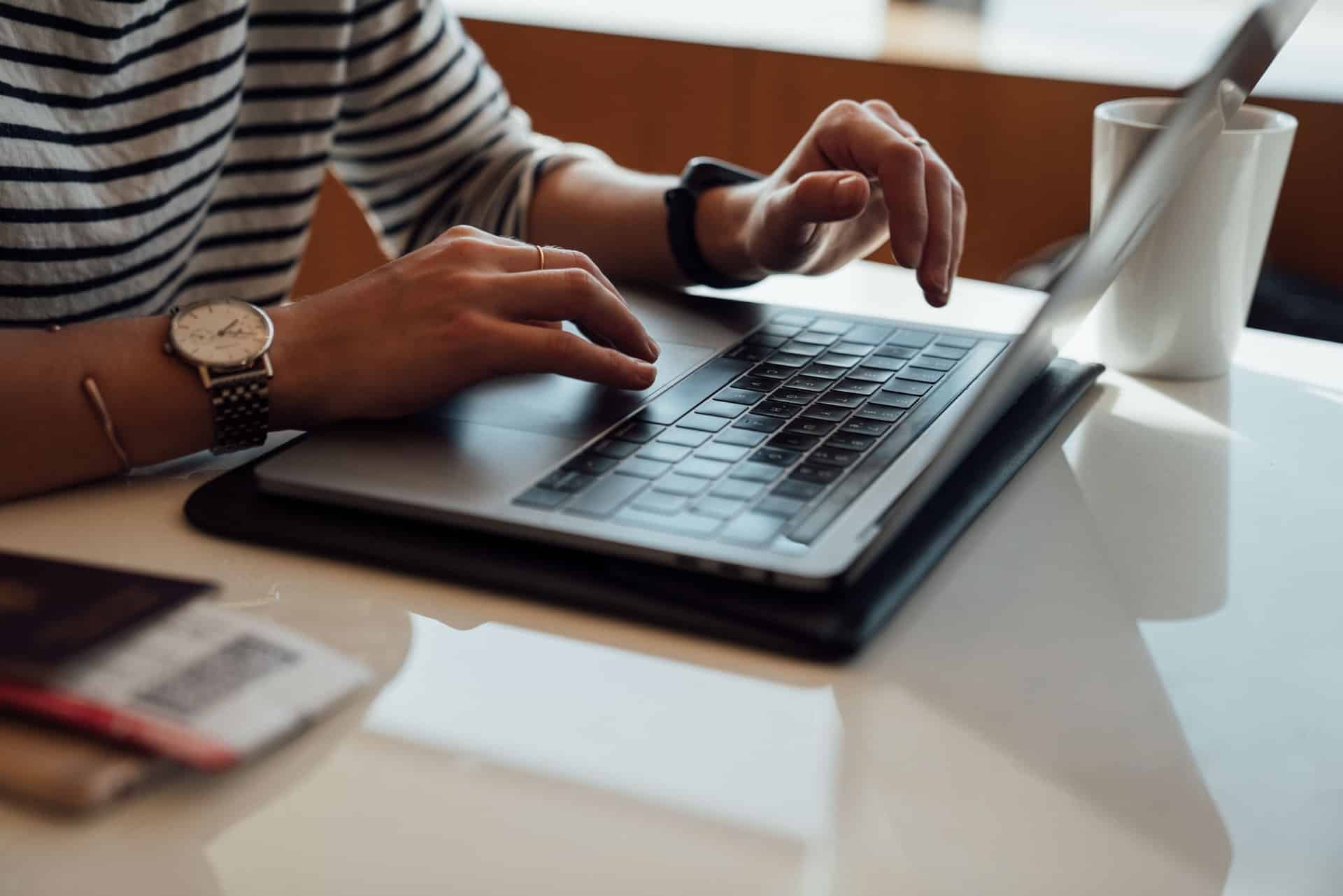 For Customers
If you are a customer then all you need to do is download the app from the play store or app store and sign up. You can also visit their official website to start your account at Sezzle.
Do Make sure you meet Sezzle minimum credit score and other requirements before opening an account.
Here are the steps to follow:
1. Go to the official page of Sezzle.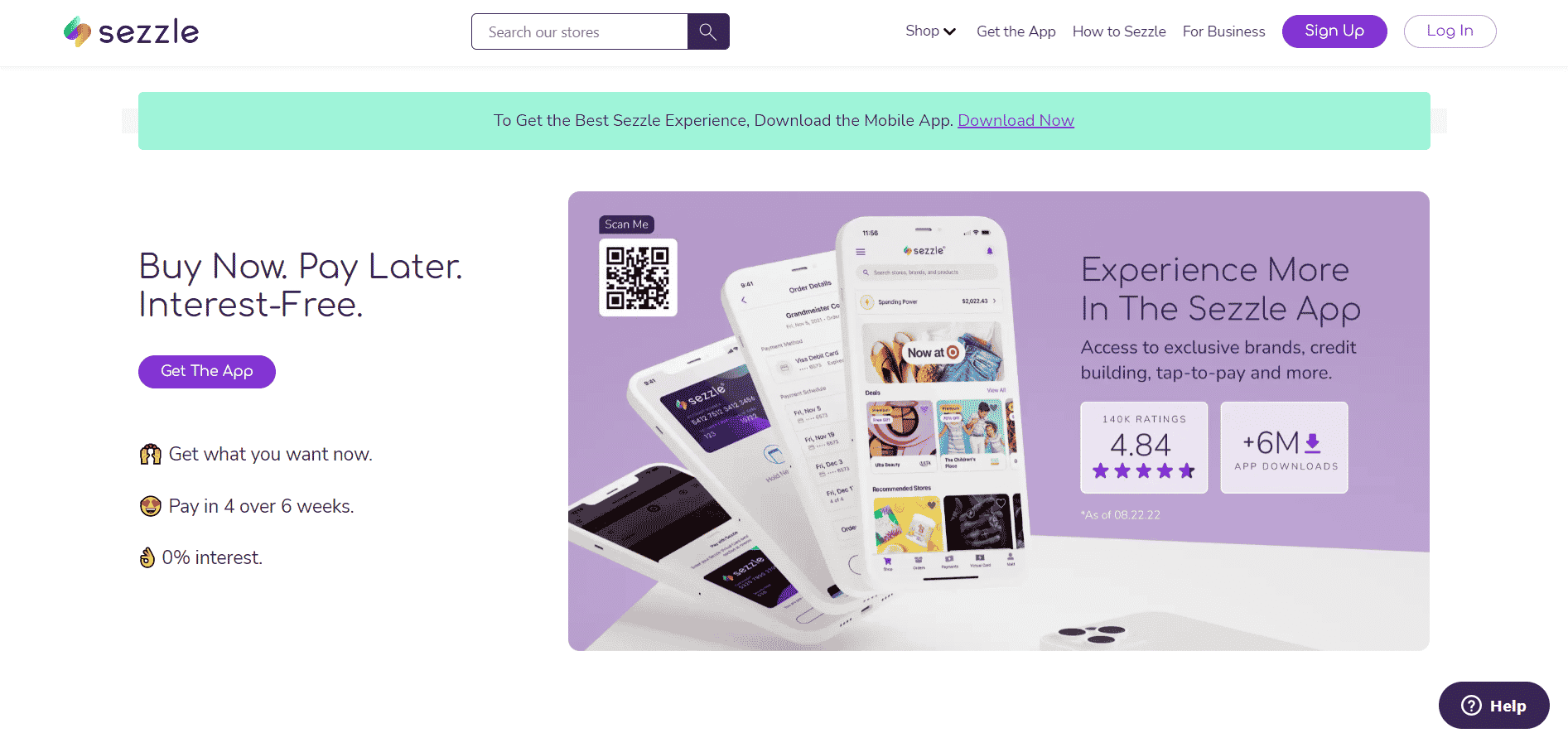 2. Click on the 'Sign Up' option.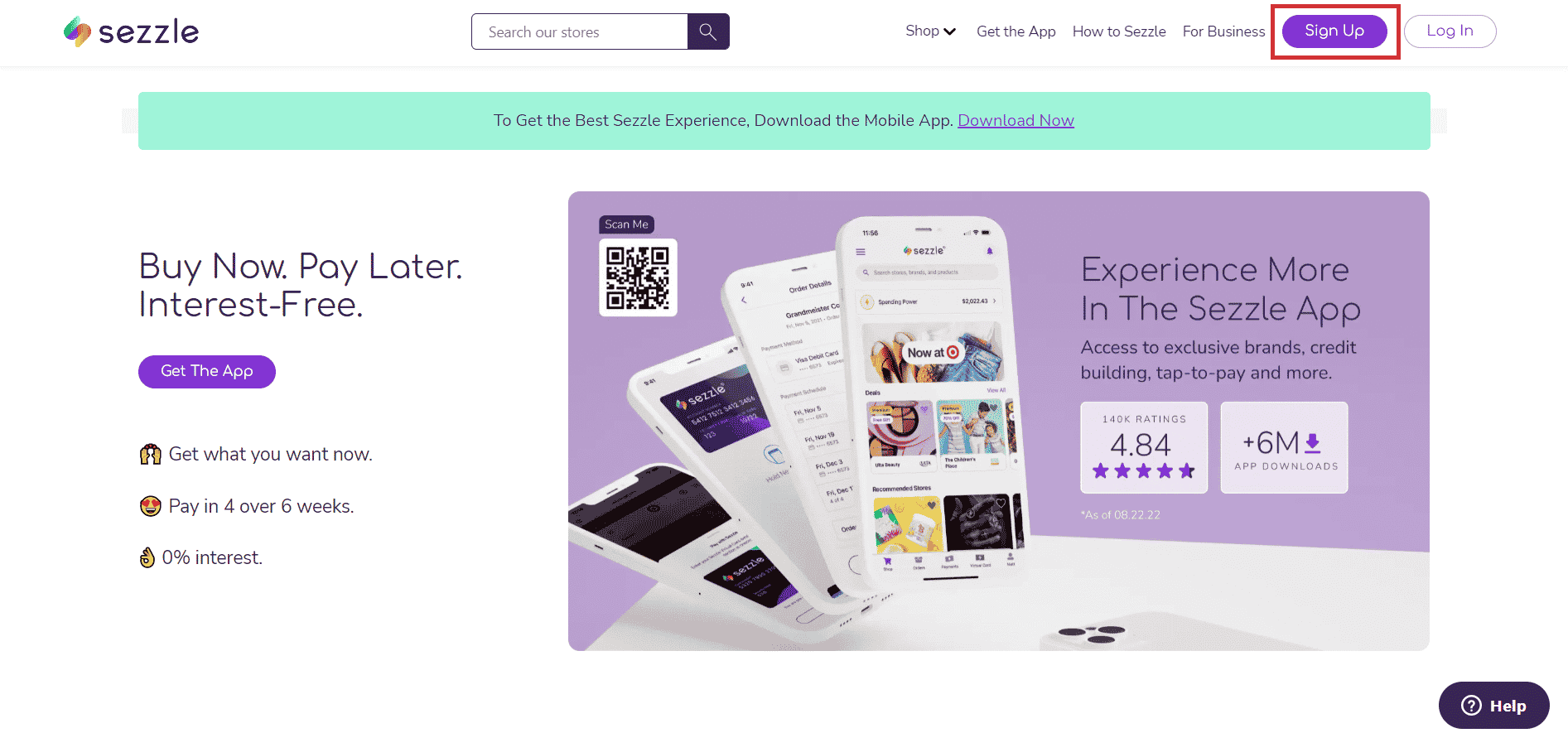 3. Choose 'Shopper Sign Up'.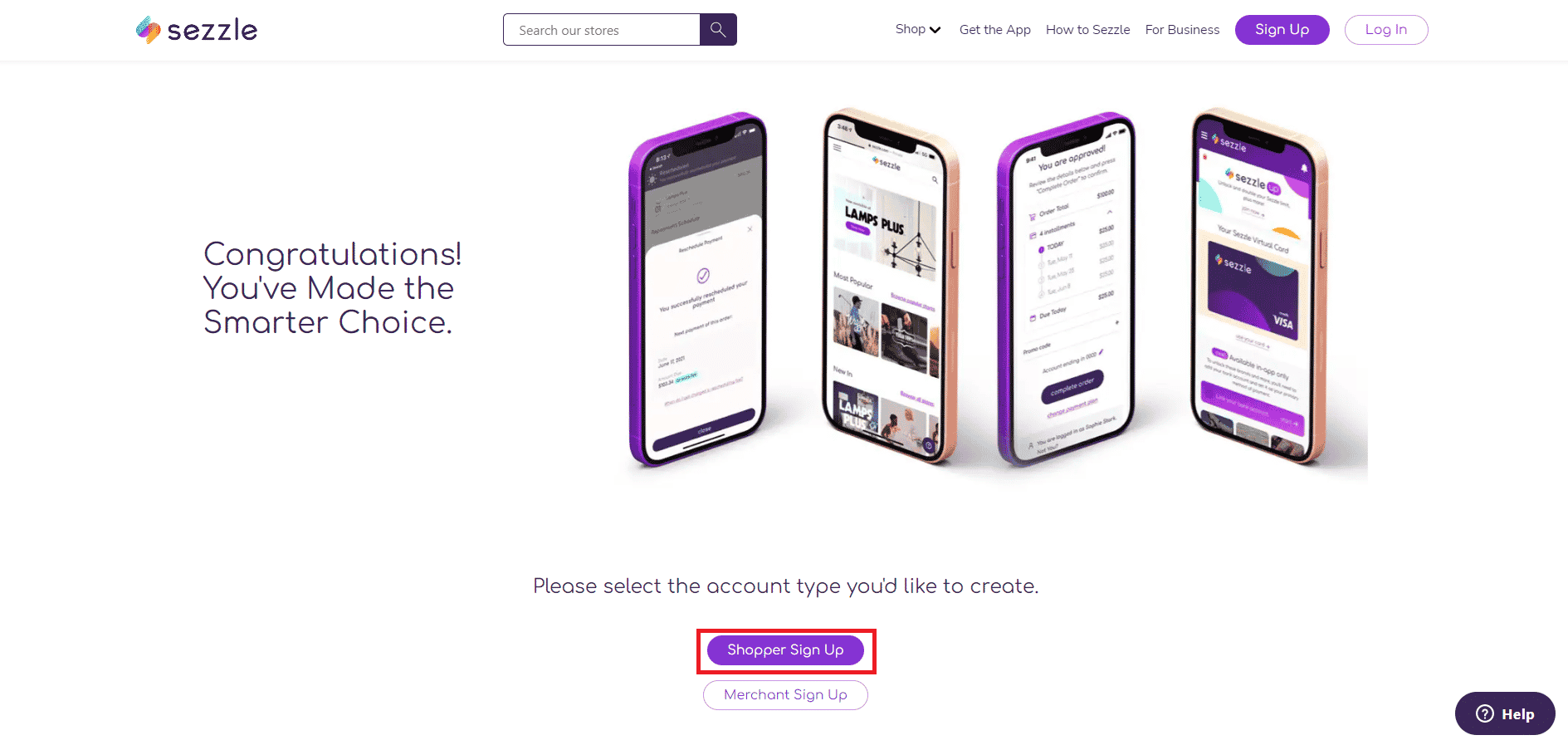 4. Fill in the details like Mobile Number, Name, Date of Birth, Email ID, PIN etc. and click on Submit.
5A. Sezzle account will open instantaneously.
5B. However, it will get activated only after a soft credit check is complete. After this, users will be given a standard package of 25% down payment, 3 installments and 6 week tenure. Also, a credit limit will be sanctioned based on the credit check.
For Businesses
If you are a business owner then you will have to first send in your application for approval. After approval, you will be allowed to add Sezzle to your payment options. You can visit their official website to send an application at Sezzle.
Here are the steps to follow:
1. Go to the official Sezzle website.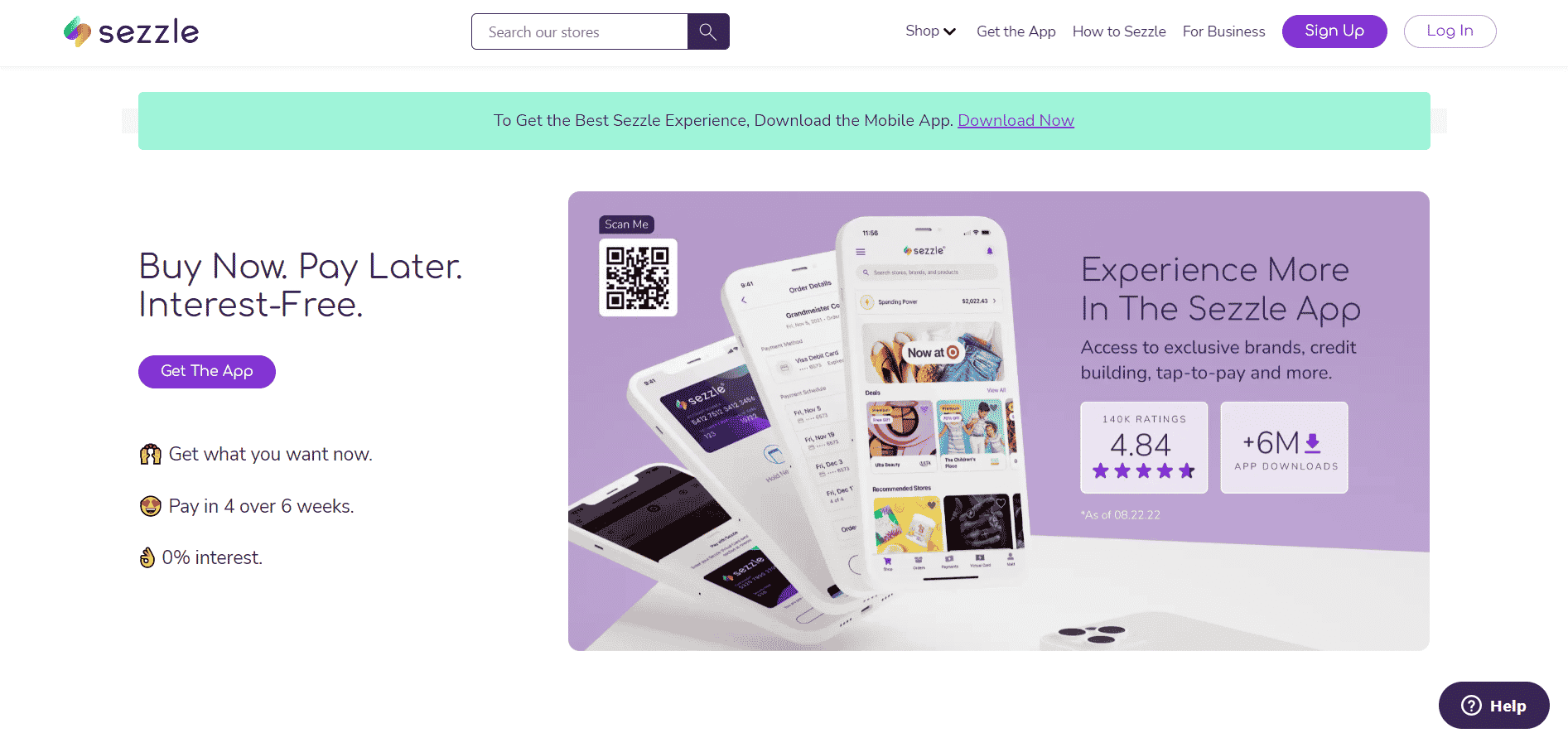 2. Click on the 'Sign Up' option.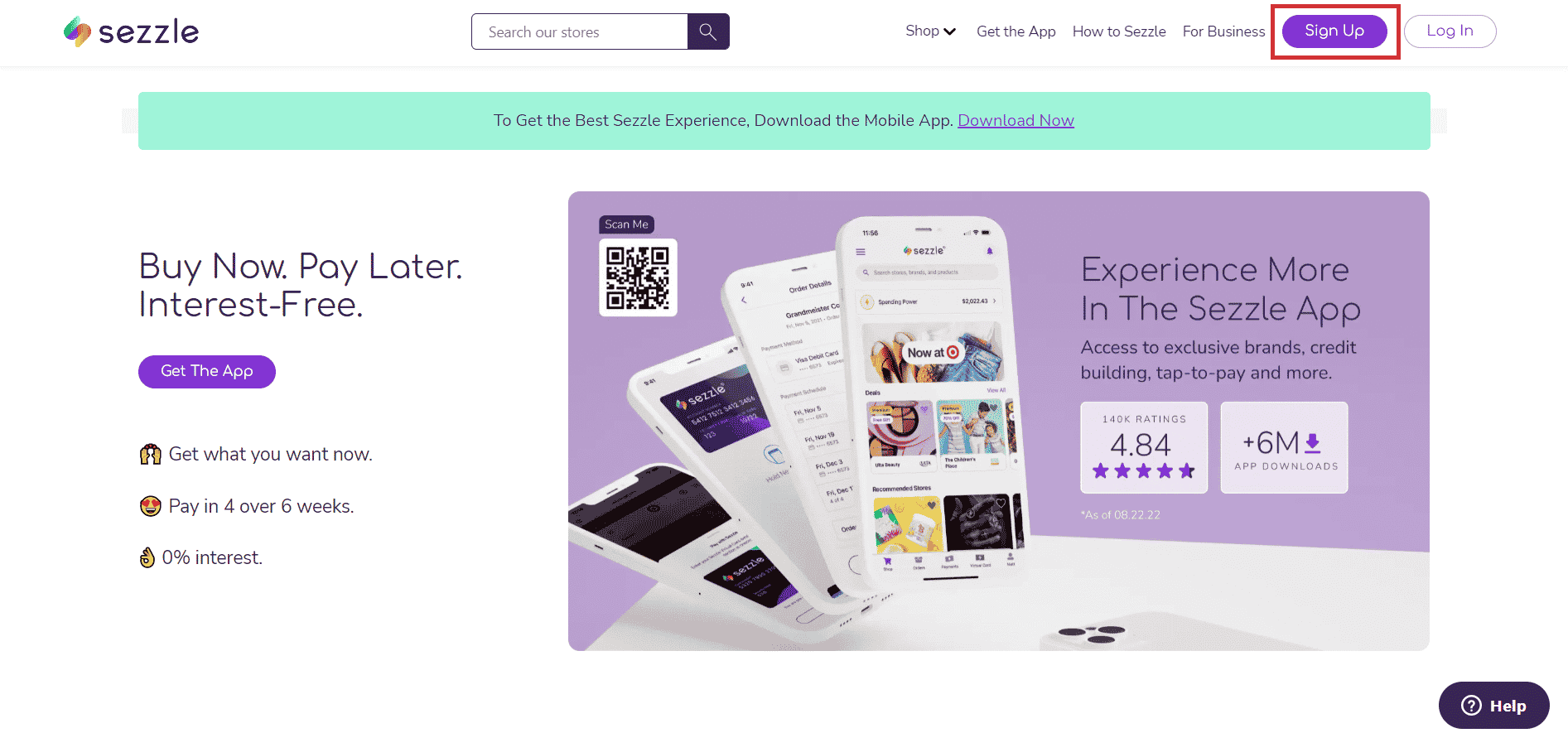 3. Choose 'Merchant Sign Up'.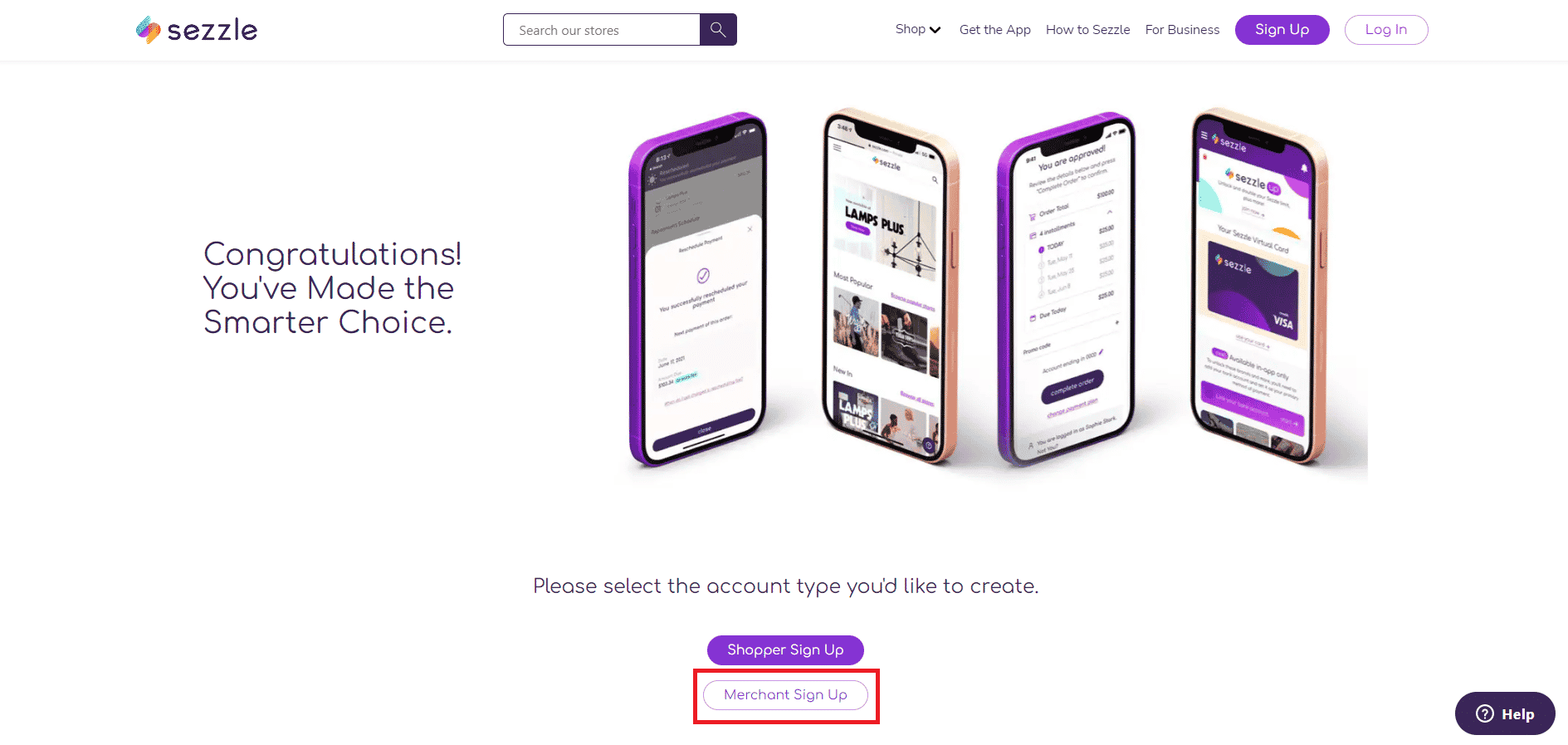 4. Now fill in your email address and set up a password and click on get started.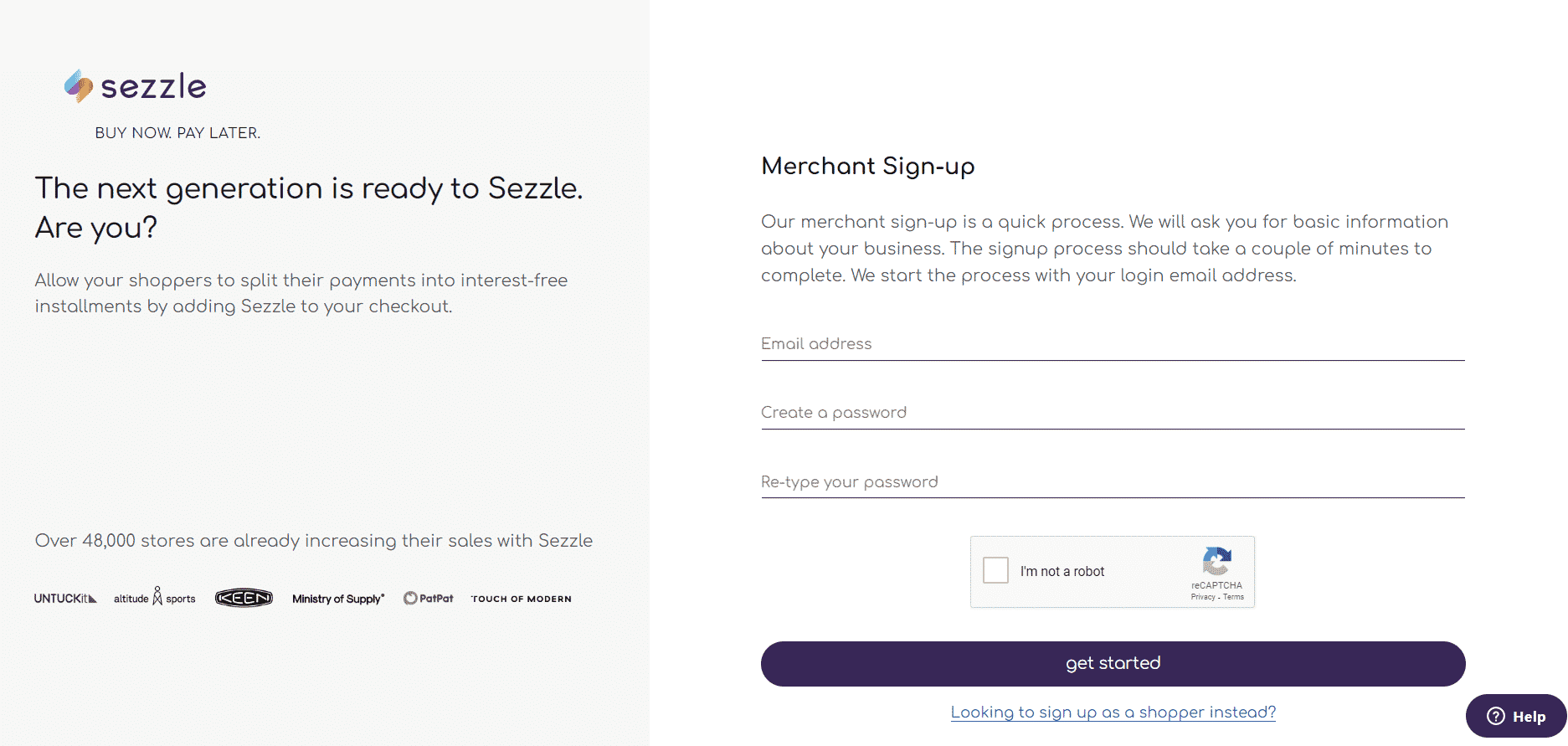 5. After this, some basic questions will be asked based on your business history and portfolio.
It takes 3 days for the application to get checked, after which you will be notified whether the account is approved or not. After getting approved, you will be notified about your transaction fees based on the age of the business, annual sales and credit score.
Setting Up Sezzle for the Online and Offline Store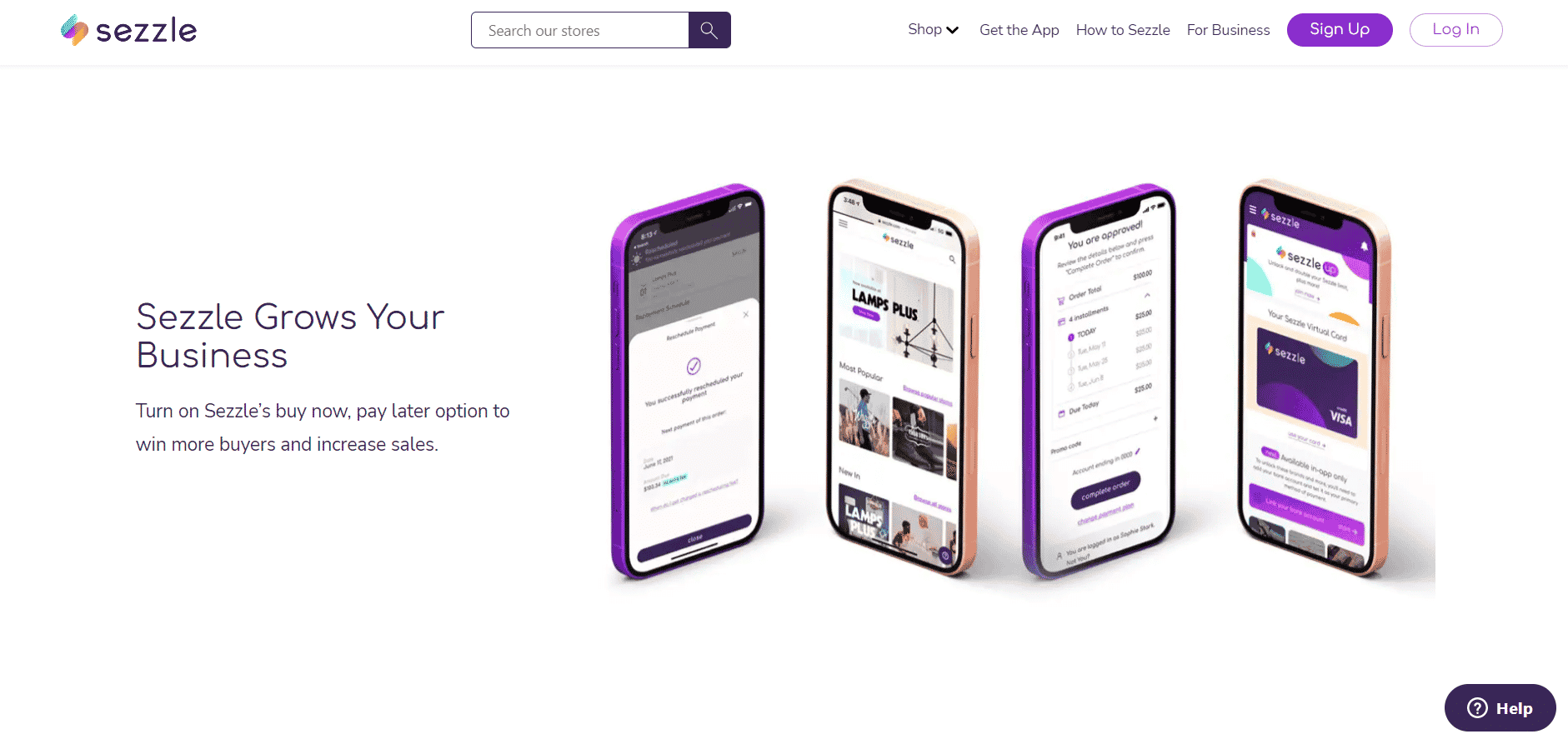 After meeting the Sezzle minimum credit score and other criteria, your account will get approved. After getting approved, a business needs to set up Sezzle on their online store or their offline outlet. For setting up, you will receive a complete checklist and procedure brochure. For online stores, you will have to add a widget to your online store platform.
There are pre-made widgets that go with some of the biggest ecommerce platform services like Shopify, WooCommerce, etc, if there is no pre-made widget for your site, then you can build one as well. After the widget is installed and set up, your customers can access Sezzle payment method on the checkout page.
If you have an offline store, then you will need a Google Pay or Apple Pay backed virtual card for receiving payments. These cards can be scanned, and the payment will be made automatically.
Note: Sezzle for offline stores is possible only if they have Google Pay and Apple Pay service options.
Also Read: 20 Best Ways to Invest $100 to Make $1000
Pros and cons of Sezzle
For easier understanding, we have compiled some pros and cons of Sezzle for customers and businesses.
For customers
Here are some pros and cons of Sezzle for customers.
Pros: 
0% Interest: Customers pay zero percent interest on installments with no hidden charges.
No Need for Credit Card: There is no need to make purchases on a credit card and then pay heavy interest in payments.
Fast Processing and Checkout: You can make fast payments at retailers and merchants.
Free Scheduling: you will get one free rescheduling of an installment in every order.
Cons: 
Fee on Missed Payments: If you miss your payments, then be ready to pay anywhere from $5 to $10.
Initial Payment Compulsory: During the purchase, you will have to make a payment of 25% of the bill amount and the rest will be divided into 4 installments.
Fewer Rewards: If you are not a daily user of Sezzle then there are no or fewer rewards.
For businesses
Here are some pros and cons of Sezzle for businesses.
Pros:
Reliable Getaway: The getaway is fast and reliable, which means customers are more likely to trust a merchant.
Email Notifications: Customers will get notifications through email reminding them of their due installments.
Increased Sales: Due to the installment factor, they are likely to spend more than their usual expenditure.
Less Cart Abandonment: Customers are less likely to abandon their cart and leave if they get attractive payment options.
Cons:
Slow Deposits: The deposit made by the customers can take up to 5 to 6 business days which can cause delays on merchant side.
Not All Platforms Are Compatible: The Sezzle platform is not compatible with all types of ecommerce platforms, which can be a hurdle for many business owners.
Not Suitable for All Industries: Sezzle works with 48000+ brands, but there are several industries which are not covered within its wings.
This was a complete guide to Sezzle. We learned how does Sezzle work and how does Sezzle make money. There is no doubt that Sezzle is a highly beneficial and flexible payment application. Instead of paying the entire bill in a single go, you can divide and pay the bill in easy installments free of interest. It is not only effective for customers, but also for businesses.