E-commerce companies are in high demand nowadays for online shopping. You all may have heard of Amazon or other similar platforms operating in your country or locality. Though many have not heard of it, Mercari is a useful website in this sector. But how does Mercari work? Let's take a closer look at the platform and clear all your doubts about it, such as Mercari review for sellers.
How does Mercari Work? Full Guide
Just like any e-commerce platform would work, you have Mercari. When you ask how does Mercari work the answer to that can be found in the case of any e-commerce company like Amazon or others. You go to the App Store or Google Play app and download the app and you make an account and set up your profile. Once done, you start clicking pictures of your goods which can be toys, clothes, accessories, or even collectibles.
Once your great clicks are ready you now post this on your profile and describe the goods you wish to sell. You also mention details like size or other important stuff in the case of products like clothes. Now that stuff on your end is solid you just need a buyer to come across your product and opt to buy it. Provide clear buying and payment options. Once they have booked the goods and you have been paid and the goods are delivered the transaction is complete and that's how Mercari works.
What is Mercari Website?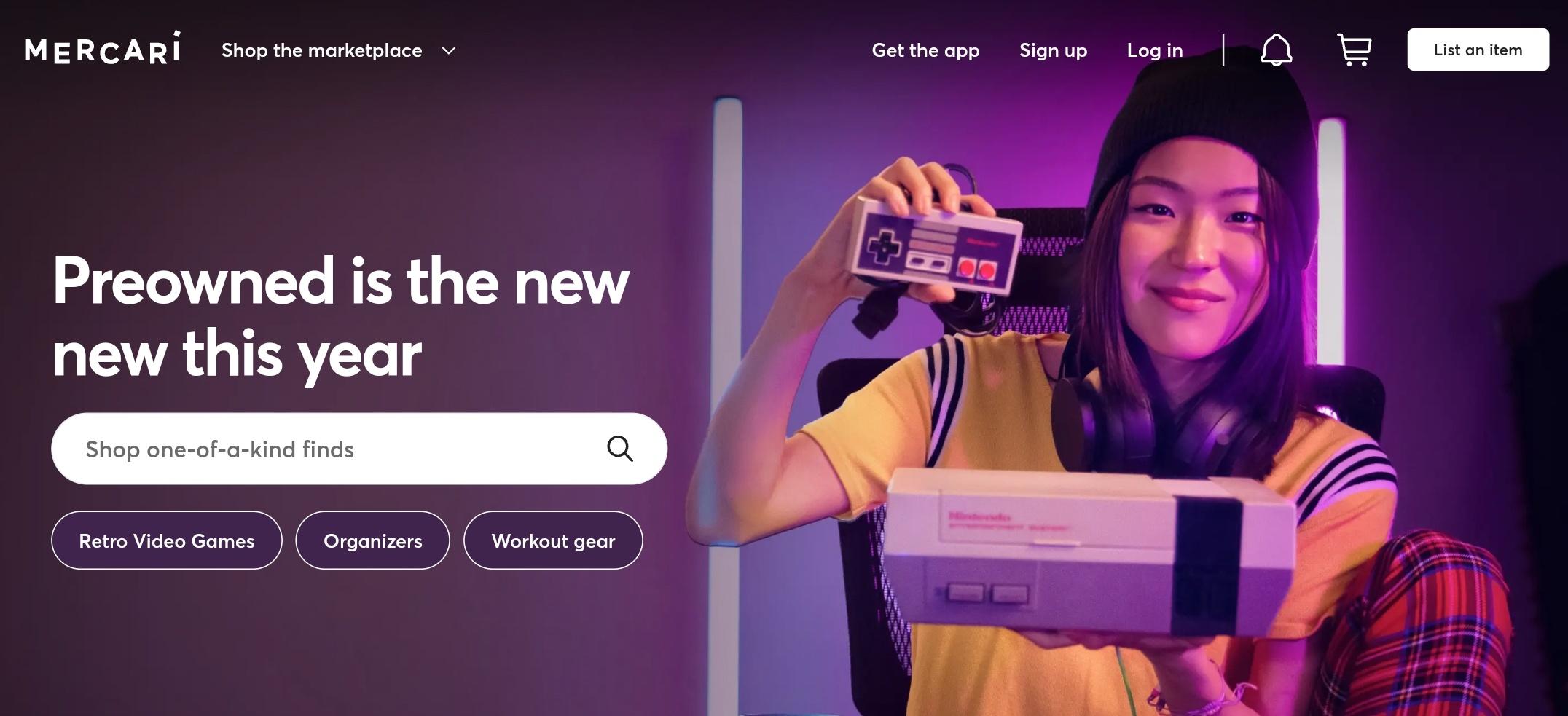 What is Mercari website? It is the website of an e-commerce company from Japan that was founded in 2013 on 1st February. Shintaro Yamada, Ryo Ishizuka, and Tommy Tomishima founded this company that today is Japan's largest community-powered market.
The company headquarters are in Minato, Tokyo, Japan. The company started to serve in the US in 2014 and the UK in 2016 in addition to Japan. This is Japan's first unicorn company.
The Mercari website is the main marketplace where the buying and selling of the product take place. It's not just the website that the platform exists on as you can also download the app from Android and iOS stores.
Can I Buy on Mercari Without an Account?
As mentioned earlier you can head to the Mercari website or download the app from either store. You have the option to create an account on both platforms be it the app or the website. You can click on the login option if you already have an account, or you can click on sign up and create an account and then enter all the necessary details. Now you need to know that it is very important that you get yourself an account on Mercari, why, you ask?
This is because, if you ask – if can I buy on Mercari without an account then the answer to that would be no. Be it buying or selling both these actions require you to have a Mercari account or else you can't proceed using their platform.
How to Buy on Mercari?

We learned how does Mercari work for the seller. But what about buyers? As a buyer, you can find footwear, beauty items, sporting goods, art and craft items, office items, and a lot more stuff on this website.
All you have to do now is search for them and you also get to choose the brand that you are looking for which makes your search even easier. So all you now have to do is go ahead and select the product you wish to buy and head to the payments section.
How to buy on Mercari? What payment modes are available to you? Credit cards, debit cards, Google Pay and Apple Pay all work. However, you also have the option of negotiating with the seller. You even have Mercari deals, offers, discounts, and other benefits that you can avail of.
Mercari Reviews for Sellers
Mercari reviews for sellers is a great feature of the Mercari platform. It is a buyer protection measure taken by the platform under which the seller of the goods doesn't receive the payment for the goods until the buyer has received the product and provided a review for the same stating the product is in good condition or the right product that was ordered.
You saw how does Mercari work and so you know it is a buyer and seller marketplace where rooms for scams exist. While the review measure taken by the platform is a good step in safeguarding buyers you can also make sure you are not scammed by looking at the profile badges of the seller, their profile verification, previous reviews of a seller, or their authentication as a seller.
How does Mercari Pay You?
As a seller, there are two options for you to receive payment. You can either get Instant pay or you can get a direct deposit. If you opt for the instant payment option then the money is transferred immediately to your debit card and you are charged a 2-dollar fee for the same.
How does Mercari pay you in case of direct deposits? They may take 5 days but deposit the money directly to your bank account. And if the amount earned is over 10 dollars then the direct deposit does not require you to pay any charge.
How Much does Mercari Take?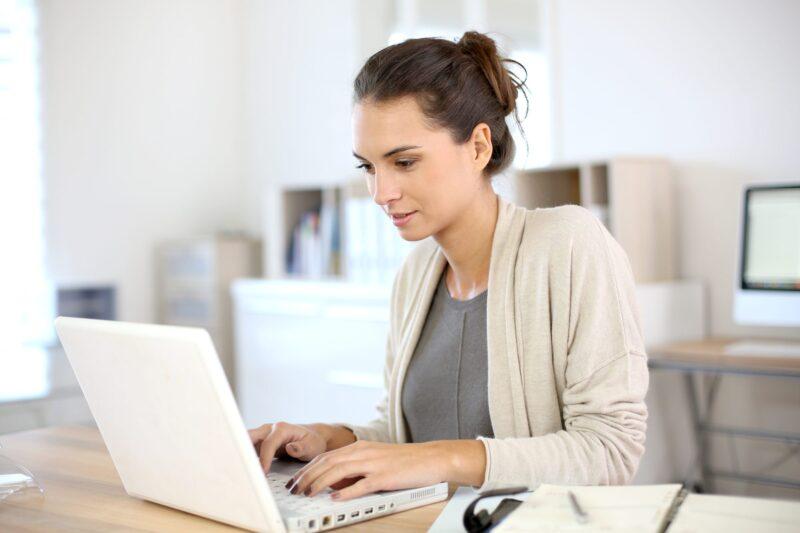 We have seen how does Mercari work and how the marketplace treats the buyer and the sellers but what is in it for Mercari? We mean, of course, they are earning money from it. That is the whole point of their business but how exactly do they make money and what amount do they make?
1. Selling Fees
Of the three ways that Mercari makes money the most they might make comes from the selling fees which are charged to the seller at 10%.
2. Payment Processing plus Transaction Fees
In October 2020, Mercari set up a payment processing fee of 2.9% on every transaction that takes place on their app or website. Again, this fee is paid by the seller. On this, they also pay a 0.30-dollar charge for every transaction.
3. Money Transfer Fees
In case you want to make a withdrawal then you can either opt for an instant payment or a direct deposit. Instant pay is charged 2 dollars and direct deposits are also charged 2 dollars if the amount to withdraw is less than 10 dollars.
So if you total it up then how much does Mercari take? A 12.9% selling fee, 0.30 dollars per transaction fee, and 2-dollar charges on withdrawals surely make for a more than decent figure for them.
Is it Worth Selling on Mercari?
After seeing – how does Mercari work – one can say that it is a legit marketplace and a good one for buyers and sellers. The platform has more than 20 million monthly active users and brings in a business of more than 10 billion JPY in transactions every month. So without a doubt, it is also a very big market where everyone can create a niche or community for themselves. So undoubtedly you would make money from the platform and that is what makes it worth it.
But again, you have some people questioning – is it worth selling on Mercari and to these people, we would like to say, yes of course it is. Even after considering all the fees put in place by Mercari, one can still come out of it with a big and good amount of profit and that is what you are selling stuff for anyway, so the end justifies the mean.
Mercari vs eBay

eBay which started as AuctionWeb in 1995 is yet another e-commerce platform. With more than 2 billion transactions daily and a presence in more than 190 markets across the world, it would make a decent competition for Mercari. The two platforms share similarities like free signup, allowing the listing of products, and having an app, however, the two also share quite a few differences which we will now be looking at in the Mercari vs eBay comparison.
1. Selling Fees
eBay asks its users to pay a listing fee for products that they put up on their profile and also asks them to pay some money based on the final sale of the product. On the other hand, Mercari just asks for money on the final sale amount, and it is not a fixed price but rather a 10% charge.
2. Audience Base
We saw how does Mercari work. eBay also works similarly to that but the difference in their user base is huge or 8 times to be precise. Mercari has 20 million active users per month while eBay, the world's second-largest place, boasts 159 million active users.
3. Seller Protection
Both platforms protect their customers and make sure that they aren't scammed by sellers. Mercari won't release the payment to the seller until they have been rated by the buyer and the buyer also gets 3 days to return the item if they aren't satisfied with it.
eBay, on the other hand, has a rating system and marks an account if any defect is found with an account. Also, the buyer has 10 days to return the purchased item, but the seller also has the right to decline the request.
4. Customer Help
Both platforms make sure to provide a customer support team to their customers to help them with issues. On Mercari you have a help center to answer important questions and it is the same with eBay. Mercari allows you to email the help team and eBay does so too. Mercari takes serious issues like fraud directly on call and eBay also has the option of connecting with the help team via call.
| | Mercari | eBay |
| --- | --- | --- |
| Selling fee | 12.9% selling fee + 0.30 dollars per transaction | Listing fee + selling fee per sale |
| Audience | 20 million monthly users | 159 million users |
| Seller's protection | Sellers don't receive payment until the buyer rates them, 3 days to return the product | The buyer gets 10 days to return a product but the seller can decline the request |
| Customer Help | Access to the help center while also being able to contact the help team via email or call | Access to the help center while also being able to contact the help team via email or call |
Mercari is an online marketplace that facilitates the buying and selling of various items. With its user-friendly platform and broad range of categories, Mercari connects buyers and sellers, providing a convenient and efficient way to exchange goods.