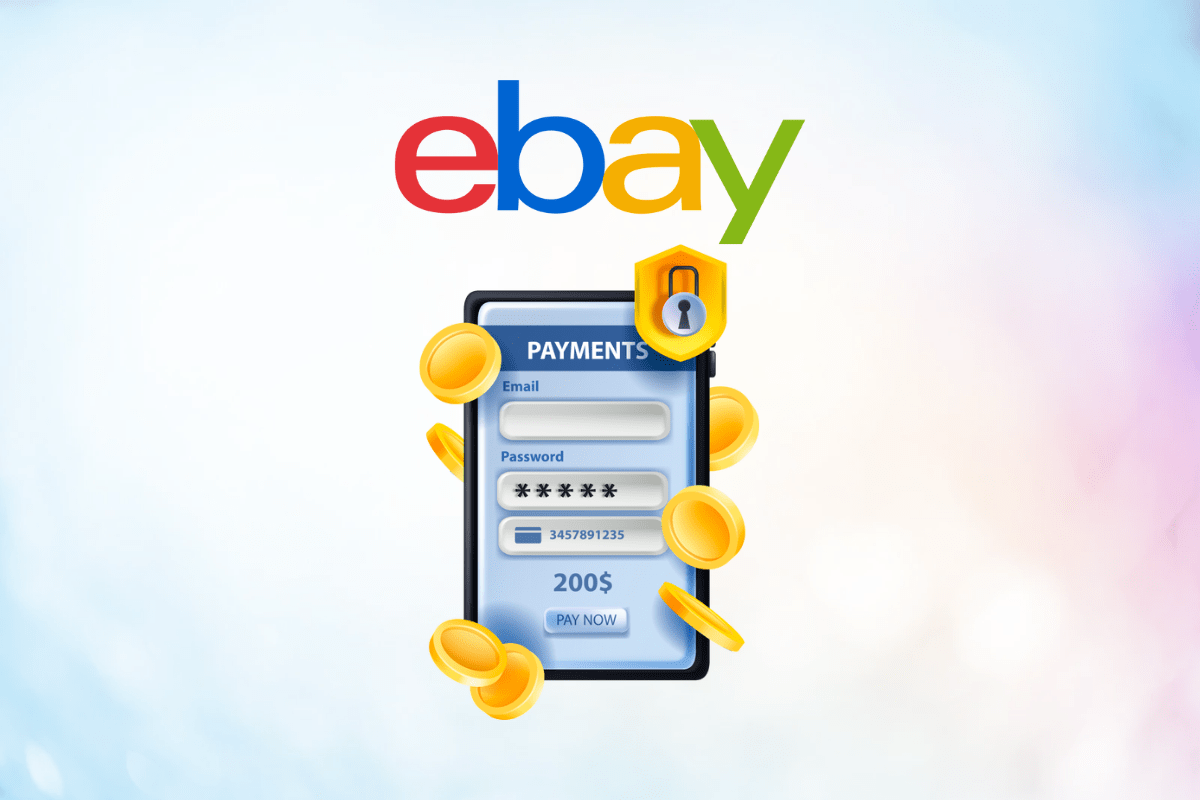 eCommerce platforms like eBay have gained immense popularity, especially after the COVID-19 pandemic. With the increasing preference for online shopping and digital services, sellers on these platforms want to ensure they receive secure and timely payment for their products. It's crucial to understand the various payment methods available when conducting transactions on this platform. In this article, we will discuss how does eBay payment work, learning more about its nuances and features. Whether you're a trained seller or a cautious buyer, this will help you have a smooth and hassle-free shopping experience.
How does eBay Payment Work?

eBay stands as a digital marketplace facilitating transactions where individuals and online vendors list and trade a variety of goods. Its managed payments system takes charge of the entire payment process, ensuring a seamless transaction experience. Buyers now have the convenience of various payment methods, and sellers receive funds directly into their bank accounts or through their Payoneer accounts. This system enables sellers to streamline their eBay operations, providing a simplified and unified experience for both buyers and sellers.
Managed payments sellers are equipped with comprehensive tools to facilitate sales, receive payments, access reports, manage fees, ensure security, and receive support, all conveniently centralized in one platform. When a buyer purchases one of your items on eBay, the payment transaction is managed by eBay, and you receive the payouts in two ways:
Directly in your chosen checking account, without the need to transfer funds between accounts.
In your checking account via your Payoneer account.
With the managed payments system, you'll receive your payouts in the checking account you've specified, regardless of the payment method chosen by your buyer. Buyers can opt for various payment methods, including Visa, Mastercard, Discover, American Express, PayPal, PayPal Credit, Apple Pay (via the eBay app and mobile website), and Google Pay (via the eBay app, mobile website, and desktop).
These eBay payment options will be automatically incorporated into your listings and presented to buyers during the checkout process. eBay notifies you when your buyer has made the payment, signaling that it's time to ship the order. eBay ensures the funds from your sale are available within 2 business days after confirming the buyer's payment.
You have the flexibility to choose how often you receive payouts of available funds—daily, weekly, fortnightly, or monthly. However, if a hold is placed on your payment, there might be a delay in your payout. You can conveniently track all your payout activities in the Payments tab in Seller Hub or under Payments in My eBay.
How to Sell on eBay?
An eBay seller has the opportunity to reach a vast global audience, but the competition can be intense, especially for newcomers aiming to build their presence from the ground up. Selling on eBay can be straightforward, provided you adhere to essential guidelines.
1. Registering on eBay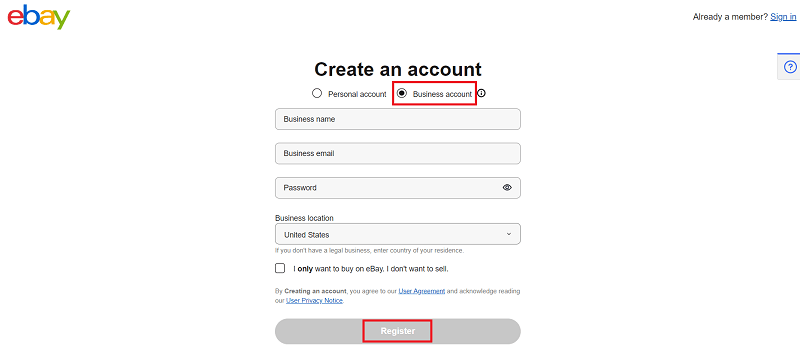 If you're running a registered business, be it a sole proprietorship or an LLC, you have the option to create a business account on eBay's registration page. During this process, you'll be required to furnish additional details such as your business name, business type, and address for the sign-up process.
After successfully creating your eBay account, the next step is to set up your store. You can initiate this process by optionally selecting a username, which you can modify later if needed. Further steps involve adding information about your business and its owners or stakeholders, linking your bank account, and carefully reviewing and confirming all the provided information. Upon clicking Continue, you'll be directed to eBay's homepage.
2. Establishing Your eBay Store
Setting up an eBay Store offers an effective means of expanding your brand's presence, particularly when you maintain a consistent look and feel between your store and individual product listings. Subscribing to an eBay Store grants you benefits like reduced fees, increased monthly free listings, and access to supplementary tools for promoting your business within the platform.
eBay Store subscribers gain access to several valuable tools for enhancing their product visibility. Personalizing your eBay profile and seller ID represents simple yet impactful ways to professionally elevate your brand. Subscription requires linking a checking account for payout purposes. When selecting a store name, opt for one that reflects the products you intend to sell and isn't already in use by another entity.
Also Read: Best eBay Alternatives to Buy Cheap
3. Listing Products for Sale
Listing products on eBay necessitates having an inventory. If you're an active and established seller, you're all set. However, newcomers should begin by adding products to their store. Once you have your products ready for listing, click on Create listing in the Seller Hub Listings dropdown menu. This is also the stage where you can incorporate product photos and videos. Once everything is set, save your changes and make your listing live.
4. Optimizing Your Listings
eBay shoppers rely on keywords when searching for products. eBay's search algorithm aids buyers in finding items that match their search criteria, streamlining their decision-making process. To ensure your listings gain visibility, it's crucial to include pertinent keywords and product identifiers. This ensures that your products appear in search results whenever they are relevant. Additionally, you should strive to provide persuasive and informative product details in your listings to encourage potential buyers to make a purchase.
5. Establishing Your Pricing Strategy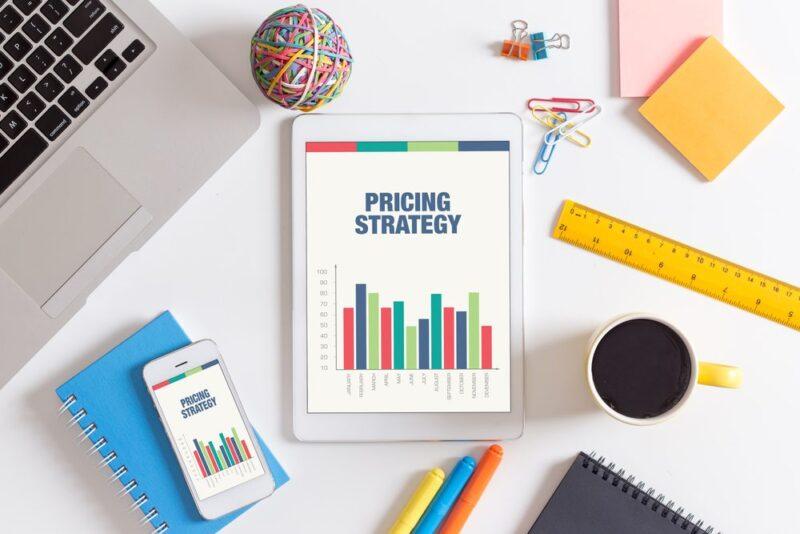 eBay boasts a vast marketplace, where sellers offer the same products at varying price points. Buyers base their purchase decisions on a range of factors, including selection, shipping costs, and sale terms. However, having a competitive price remains paramount. You can opt for one of two eBay selling approaches, each with distinct pricing strategies:
Online Auction: eBay auctions run from one to 10 days and can potentially fetch a higher price for your product. This format encourages buyers to compete with each other, and you simply need to set a starting price to generate interest. Auction-style listings work well for items in high demand with limited supply.
Buy It Now: Also referred to as fixed-price listings, this allows a buyer to purchase an item and have it shipped immediately, bypassing the waiting period of an auction. Buy It Now is ideal for items that people buy impulsively or for those in greater supply than demand.
6. Configuring Your Shipping Options and Speed
In today's market, offering free shipping is an expectation among buyers. To appeal to a broader audience, consider factoring the shipping cost into your product's price. Enhance sales potential by providing expedited shipping options. eBay offers two primary shipping programs:
eBay Guaranteed Delivery (EGD): EGD ensures rapid delivery times for shoppers without burdening participating sellers. The increase in visibility and sales easily justifies the additional effort and promptness required for this program.
Global Shipping Program (GSP): GSP simplifies reaching a global audience. Shoppers appreciate this option for its transparency in shipping fees and comprehensive tracking, allowing them to monitor their order's journey.
7. Establishing Your Return and Exchange Policies
Adhering to a 30-day return policy aligns with eBay's best practices and meets buyer expectations. Although other options exist, this policy is most consistent with eBay's buyer standards. Consider offering free returns to instill further confidence in customers, potentially boosting your sales.
8. Leveraging Promoted Listings and Seller Hub Promotions
Promoted Listings serve as a valuable tool for eBay sellers to increase product visibility among a broader audience. This tool enhances your search placement, ensuring your products reach more buyers and garner increased clicks. Sellers have reported up to a 36% rise in visibility through the use of Promoted Listings. eBay Store subscribers can take advantage of this service, paying only when an item sells. Additionally, Promoted Listings users gain access to supplementary tracking tools, aiding in campaign adjustments and sales optimization.
Can You Sell on eBay for Free?
eBay offers a certain number of free listings each month, allowing sellers to list up to 50 items without incurring any charges. However, beyond this limit, sellers are required to pay a nominal fee for each additional listing. eBay's seller fees consist of two main components:
Insertion Fee (Listing Fee): This fee is applicable when you list a product on eBay, but it's only charged if you exceed 250 listings per month. Casual sellers who stay within this limit can list for free.
Final Value Fee: When your item sells, eBay retains a percentage of the sale price, ranging from 3% to 15%, depending on the product category. Additionally, there's a 30¢ charge per order.
The fees a seller pays are influenced by factors like the number of listings, the product category, and whether they have an eBay Store subscription. The final value fee is calculated based on the total sale amount, encompassing the item cost, shipping charges, sales tax, and any other relevant fees.
How to Buy on eBay for Beginners?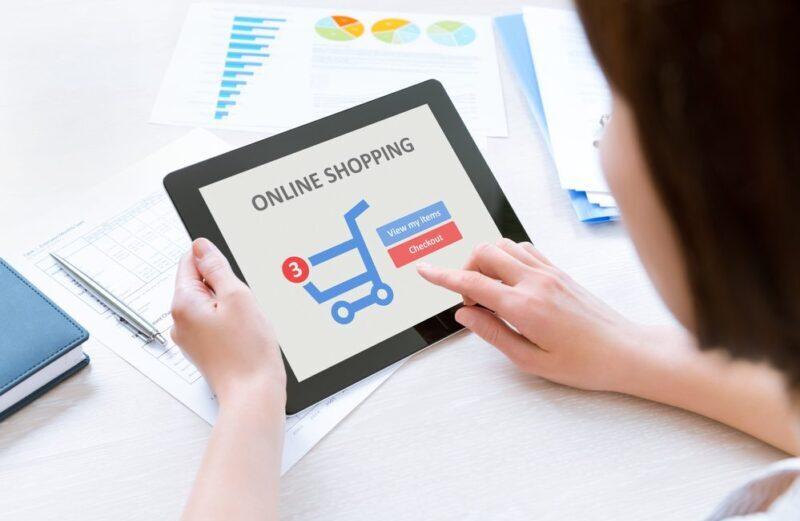 Online shopping offers convenience and speed, but navigating auctions, especially on eBay, can be a tad perplexing for those unfamiliar. To start, let's grasp the distinction between eBay and the typical online shopping platforms you might be accustomed to. The vast array of options available on eBay is truly impressive. With an estimated live listing count of over 1.5 billion, finding what you're looking for is highly probable!
Shopping on eBay can be done through its online marketplace, as well as its localized counterparts and mobile apps. The primary way eBay differs from other online stores is the variety of purchasing methods available to you:
Bid on an item: This is the original way to shop on eBay, where you attempt to win the item by bidding for a potentially lower price. Alternatively, you can make an offer for the price you're willing to pay.
Use Buy It Now: This option allows you to purchase the item immediately at a fixed price.
For those accustomed to traditional online shopping, understanding how to shop on eBay might be a query. On eBay, sellers create listings for their items, furnishing details like item description, photos, payment options, and shipping choices. Listings come in two main types:
eBay Auctions: Here, the highest bidder at the end of the specified time period wins the item.
Buy It Now: In this case, you can purchase the item immediately at the listed price and have it shipped to your doorstep.
For auction-style listings, you specify a starting price and then compete against other buyers. Your bids and offers are managed in the Bids or Offers section of your account. Each listing has a designated end date and time. When the listing concludes, the highest bidder emerges as the winner and proceeds to pay for the item. This auction and bidding format stands as the most prominent difference between eBay and a conventional online store.
Is it Safe to Buy on eBay?
eBay is considered a secure platform for online transactions, similar to other e-commerce websites. The majority of sellers on eBay are trustworthy and conduct their transactions honestly. eBay provides safeguards for credit card usage during online transactions and offers money-back guarantees, enhancing the safety of the buying process. Over the years, eBay has earned its reputation as one of the oldest and most popular online marketplaces due to these factors.
However, like most e-commerce platforms such as Amazon, eBay operates on the principle of paying third parties in advance for goods. Consequently, there's always a possibility of individuals attempting to exploit the system. It's essential to exercise caution, taking similar precautions to those applied when ordering items through conventional mail or providing personal information, like credit card details, on the internet. Whether you're purchasing electronics, collectibles, beauty products, toys, or even a vehicle, prioritizing your safety is paramount.
How does eBay Work?
Initially, eBay commenced as an online auction platform, where sellers would list their items for bidding, and the highest bidder would secure the item. However, the platform has evolved considerably, leading to its current business model as an online marketplace. Sellers now have the flexibility to list items at fixed prices and even establish their own stores within the website.
In its current iteration, eBay allows sellers to showcase their products with detailed descriptions, images, prices, and shipping information. Items open for bidding are presented with a starting bid, accepted eBay payment methods, and a defined bidding duration.
Sellers begin with a certain number of complimentary listings each month, after which they are required to pay eBay a set fee for each subsequent listing.
eBay also collects a commission from each sale, encompassing both free and paid listings. Registered sellers on eBay benefit from reduced final value fees for successful transactions.
For consumers, eBay stands as a user-friendly online retail platform offering a vast array of products and services.
Buyers can effortlessly navigate the website or mobile app, searching for their desired products or services. They can compare prices among various sellers and make an informed choice.
A simple click or tap allows customers to select product parameters such as condition (new or used) and delivery preferences (free or chargeable international shipping).
Shoppers can explore eBay, opting for products listed under the Buy it Now section. Additionally, a designated Deals section directs users to ongoing daily offers.
Both buyers and sellers can provide feedback, rating their transaction experiences. These ratings are visible on their respective profiles and significantly influence others' perceptions of them. eBay has implemented stringent guidelines to safeguard the interests of all parties involved in a transaction, tailored to the specific type of product or service. The platform emphasizes customer loyalty through features like daily deals and facilitating seamless monetary transactions.
About eBay Bidding
Participating in an eBay auction involves aiming for a great deal on the desired item. Sellers initiate the auction by setting a starting price, and you engage in bidding against fellow buyers. Monitoring your bids is easily done through the Bids/Offers section within My eBay. When the auction concludes, the bidder with the highest offer secures the item and proceeds to make the eBay payment. In certain instances, you might need to furnish your payment details and shipping address while placing a bid. If successful in the auction, payment is promptly collected to streamline the transaction process for both buyers and sellers.
Automatic bidding provides a convenient way to participate in eBay auctions.
You simply input the highest amount you're willing to spend on an item, and eBay takes care of the bidding process for you. This allows you to stay competitive in the auction without having to actively monitor the eBay website.
To activate automatic bidding for an eBay auction listing, specify the maximum price you're comfortable paying for the item and click on Place bid.
eBay will automatically place bids on your behalf, incrementally, to maintain your lead up to the limit you've set. If someone surpasses your bid, eBay will notify you, giving you the option to increase your maximum limit.
Keep in mind, when determining your maximum bid, factor in the shipping cost as well.
Proxy Bidding is a convenient feature offered by eBay. When you place a bid on an item, the proxy bidding system automatically places bids on your behalf, gradually increasing your bid up to the maximum amount you've specified. To surpass other bidders and secure an item, you can bid an amount higher than the current highest bid. eBay's proxy bidding will take care of incrementing your bid until it reaches your set maximum.
In eBay auctions with a reserve price, the seller sets a minimum price they are willing to accept for the item. If bidding doesn't meet this minimum, the seller isn't obligated to sell. If you're the highest bidder but the reserve price hasn't been met, you won't win the auction. These guidelines are crucial to consider when participating in eBay auctions. The proxy bidding system simplifies the process, allowing bids without constant monitoring. To outbid others, ensure your bid exceeds their maximum. For reserve price auctions, ensure bidding reaches the specified minimum to have a chance at winning.
How does eBay Bidding Work?
eBay employs a proxy bidding model, which is essentially a variant of the Vickrey auction format. Similar to the Vickrey model, the highest bidder emerges as the winner but is obligated to pay the second-highest bid along with a small, predetermined bid increment. The key distinction lies in the fact that bids are not concealed; the current highest bid is always visible. Consequently, this setup often sparks competitive bidding wars.
The most frenzied bidding activity usually occurs within the final 15 minutes of eBay auctions, which can vary in duration from 1, 3, 5, 7, to 10 days. As a result, many bidders leverage the automatic bidding system. This system permits them to specify the maximum amount they are willing to pay, and it automatically increments their bid to maintain their position as the highest bidder until the maximum limit is reached.
For eBay sellers, this dynamic presents an opportunity to secure substantial earnings as bidders engage in spirited battles to outbid each other. When deciding whether to list an item on eBay through an auction-style format or as a fixed-price item, sellers often find it more advantageous to opt for an auction under the following circumstances:
High Demand: If an item is in great demand, especially when it's in limited supply, opting for an auction can often result in a bidding frenzy and a higher selling price.
Quick Sales: Auction listings typically lead to quicker sales compared to fixed-price listings. Auctions typically run for 10 days or less, and buyers are more inclined to bid on items nearing the end of their listing period.
Selling Individual Items: When selling unique items, it's more practical to create individual auction listings. In contrast, fixed-price listings work well for selling multiple copies of the same item as eBay provides features for bulk selling.
Avoiding Offers: eBay sellers can enable the Best Offer feature on both eBay auction and Buy It Now listings. However, for auctions, this feature is only available until the first bid is placed.
How to Pay After Winning Bid on eBay?
When making a purchase on eBay, whether you've successfully won an auction or utilized the Buy It Now option, it's essential to complete eBay payment to the seller within a period of 4 calendar days. Timely payment expedites the shipping process, ensuring the seller sends your item promptly. An eBay bid represents a commitment to purchase the item if one emerges as the winning bidder during the eBay auction. Failing to honor this commitment is a violation of eBay's policy regarding abusive buyers and could lead to penalties such as restrictions or bans.
Failing to make the payment within this 4-day window gives the seller the right to cancel your order. If this occurs, you won't receive the item, and the unpaid transaction will be documented on your account. Buyers with a history of excessive unpaid items or cancelled orders may face restrictions or even a loss of buying privileges.
In the majority of categories on eBay, accepted payment methods include credit cards, debit cards, Apple Pay, Google Pay, and PayPal. Information about accepted payment methods can be found in the Shipping and Payments section of the listing. However, it's important to note that checks and money orders are generally not permitted for most eBay purchases.
What to Do if You Make a Mistake or Lose in an eBay Auction?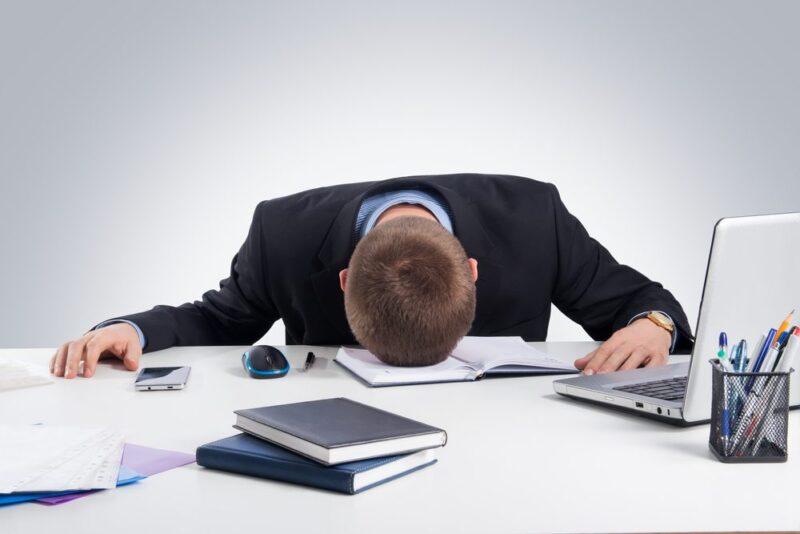 Making errors while placing bids on eBay is quite common, especially for newcomers. The positive aspect is that there are circumstances where you can withdraw your bid. However, bids on items categorized as Trading Cards cannot be retracted. Retracting a bid is possible if there are significant alterations in the item's description or if you've accidentally bid an incorrect amount.
Exercise caution and consider the timing when retracting a bid. If you have at least 12 hours remaining before the auction concludes, you can retract all your bids. Additionally, it's feasible to retract your most recent bid if it's less than an hour old, even if the bidding concludes in less than 12 hours. If you can't retract a bid, don't fret. Reach out to the seller to request bid cancellation. Bear in mind that the seller can choose to decline your request.
In case you lose an eBay auction, don't lose hope. Sellers sometimes provide a chance for interested buyers to purchase an item, known as a Second Chance Offer. This enables the runners-up in the auction to place bids. Accepting a Second Chance Offer allows you to obtain the item at the price you last bid.
Sellers extend this option when they have excess inventory or when buyers don't meet the reserve price, and not selling the item is not an option. You can either accept the offer and submit the required amount for the item or let the offer expire by not responding. If you prefer not to receive Second Chance Offers, adjust your communication preferences in the settings.
Tips to Increase Revenue from eBay Auction
Consider these strategic tips to broaden your potential customer base:
Optimize Titles and Descriptions for Search Engines: Crafting titles and descriptions with SEO in mind significantly enhances your product's visibility on eBay, Google, and other search engines.
Prioritize Product Imagery: The quality and presentation of product photos leave a lasting impression on prospective buyers. High-resolution images captured from favorable angles are key to making a positive impact.
Leverage Reselling Opportunities: eBay boasts a vibrant community of collectors and enthusiasts seeking rare or vintage items. Utilize this thriving platform for reselling such unique products, attracting buyers you might not find elsewhere.
Embrace Free Shipping: Offer free shipping to entice potential buyers. It conveys trust and openness, which buyers appreciate. Be mindful of shipping costs, especially for large, heavy, or fragile items, to ensure it remains financially viable.
Implement a Lenient Return Policy: eBay's data underscores the value of a generous return policy. A 30-day free return policy can boost sales conversion by 15%, while extending it to 60 days can result in a substantial 25% increase.
Also Read: How to Avoid eBay Buyer Scam
eBay ensures efficient and organized transactions, offering secure payment methods for both buyers and sellers. This convenient and flexible approach generates a trustworthy online marketplace, ultimately contributing to the platform's continued success.
Source: Payments on eBay