The Stock market is the first place to consider when you think of making an investment. Surely there will be cryptocurrencies, mutual funds, NFTs, etc. that you can choose from but the stability of stocks has always pulled back investors. Stocks have been a reliable investment pathway for a long time and as a result, the government has taken many measures that ensure investors are protected. One such safety measure is GSM or Graded Surveillance Measure. In this article, we will learn all about GSM and which stocks feature in GSM Stock List and GSM category stocks list.
What is GSM?
GSM means Graded Surveillance Measure. This is a measure taken by the Securities and Exchange Board of India or SEBI, to ensure that an investor is kept safe from dealing in a potential fraud stock or risky stock. On the list of GSM stocks, you can find stocks that might be overpriced, volatile, or whose volumes vary highly. Their fundamentals and their performance might not be in sync with each other and it can mean that they are fraud companies and investors should be careful when investing in them.
There are a lot of reasons that can put any stock on the GSM category stocks list. There are 6 stages of GSM that a stock can go through depending on what level of surveillance is needed in each case to bring them back to normal. Each stage is stricter than the others. However, a company can improve its performance and bring back its numbers to normal and then make it out of these lists.
GSM Stock List in the National Stock Exchange
If you are a regular investor, then you are in touch with the market constantly and might know everything that there is to know, but for others, it is important to know about stocks that they should stay away from. GSM feature introduced in 2017 is very effective in keeping people safe from potentially risky stocks. Let us begin the GSM category stocks list.
Also Read: 14 Fastest Growing Stocks in India

BSE GSM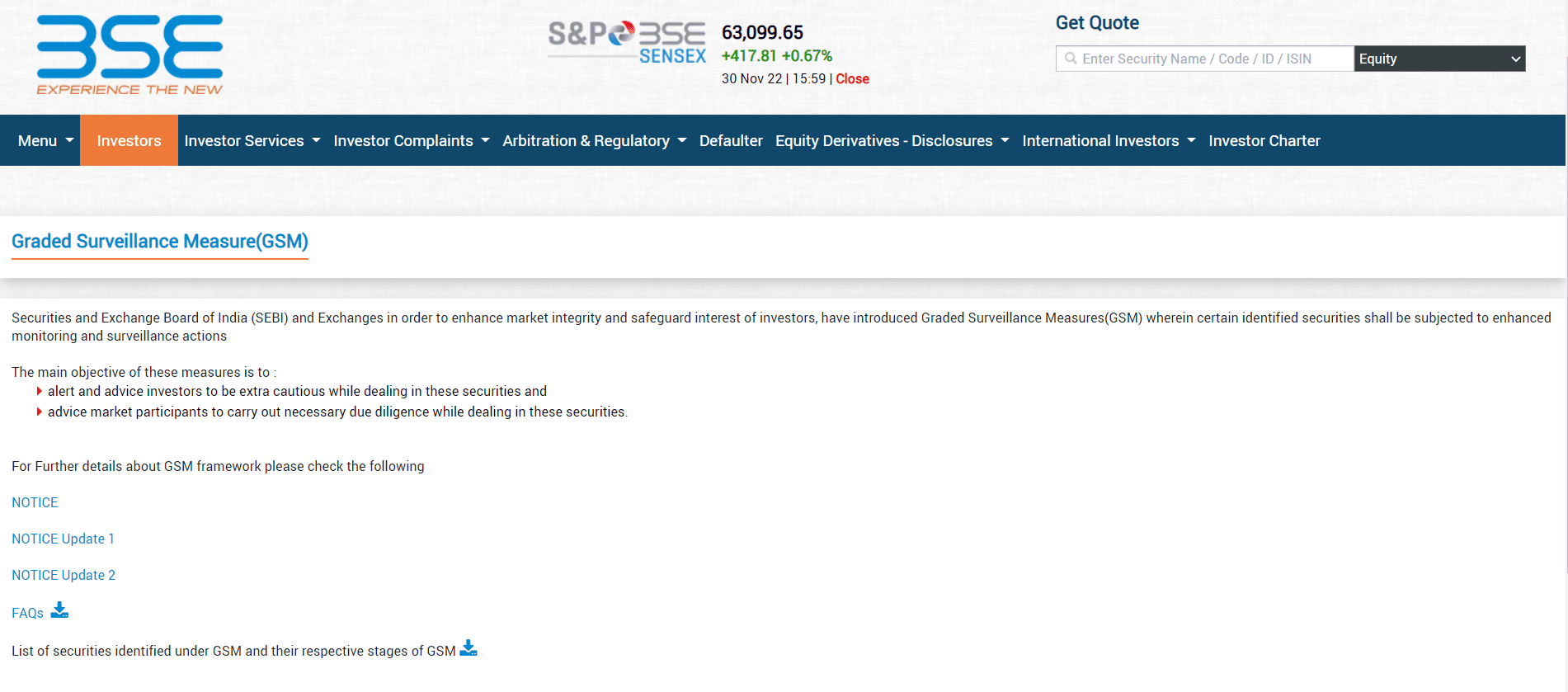 Above we have named the BSE GSM and NSE GSM lists. With 70 names on the list, you can see just how many potentially risky companies are out there that you need to be aware of. Each company belonged to different stages with stage 1 being the most common category. Some of them are even temporarily suspended, and the holders can't get rid of them and new buyers can't buy them. It is suggested and important that people check these lists before investing in stocks to make sure they and their investments are safe.
Why was the GSM Stock List Created?
GSM list and GSM list, both of them are made of companies whose stock shows few worrying signs. In the case of the GSM category stocks list, you will find shares that have cheated the investor in the following ways.
Six Stages of the GSM Framework
There are six stages in the GSM list and to be placed in the first one means that a share will be placed in the trade-to-trade category and these shares from now on can only move up to 5%. As soon as stage 2 comes into the picture, ASD or Additional Surveillance Deposit also comes into the picture. So now it is a 5% band and a 100% ASD charge.
Stage 3 sees the share being only traded on Monday of each week in addition to the 100% ASD charge. When heading to stage 4, ASD sees a 100% rise and becomes 200%. In stage 5 again there is a 200% ASD charge and now the share is only tradable on the first Monday of each month.
And in the last stage, which is stage 6, the stock faces even harsher treatment. Stocks in this list can only be traded on the first Monday of a month and don't see an upward price movement.
Which Companies get Placed on the GSM List?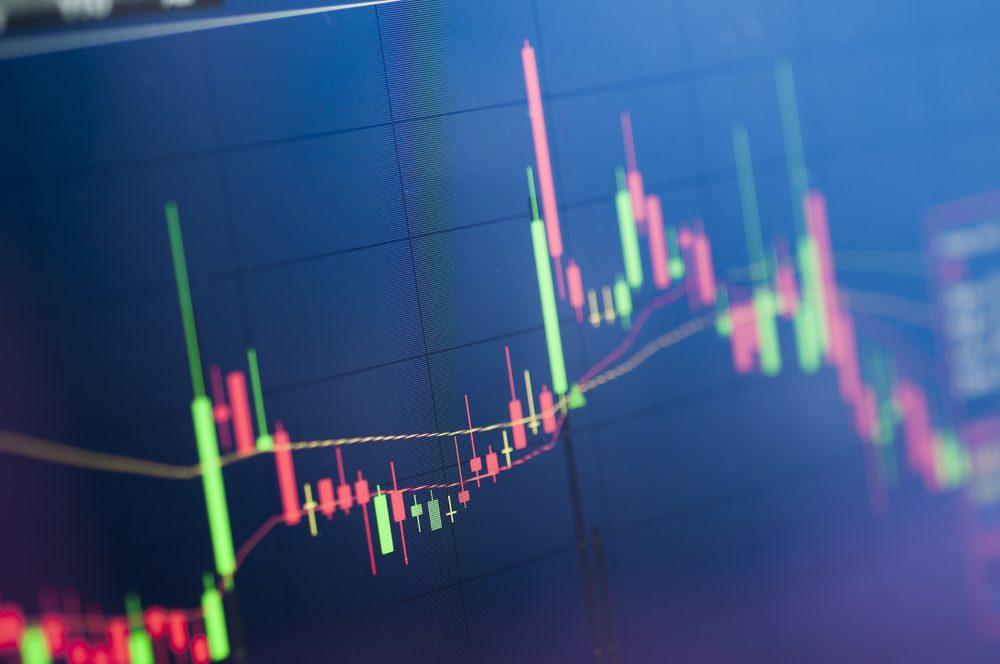 Yes, above it is mentioned that faulting or defaulting in fixed assets, P/E ratio, net worth, price valuation, etc. get you on the GSM list, but there are multiple criteria that are to be kept in mind when dealing with stock on the GSM list. They can be present there because of the following reasons.
Criteria I
Securities with net worth of 10 crores or less than that or the presently available net fixed asset is less than or equal to 25 crores or if the stock PE is more than double when compared to the Index PE or in negative then the share goes to the GSM list.
Criteria II
The stocks under these criteria become eligible to get placed on the stage I GSM list and to be there, they need to do the following. Securities with a market capitalization of 25 crores or less or if their PE is more than 2 times the value of sector Index PE. In the case of negative PE, a stock is eligible when its PB is double of Index PB or if the PB is negative.
How to Get Out of the GSM List?
Yes, it is possible to get off the GSM list. It is not easy, but it is possible and here is what the investors need to know about getting off the list.
However, for this review to be considered, the results that are taken into consideration are supposed to be from the latest standalone reports that the company has filed.
Which Securities can't be on the GSM List?
Immunity applies to a lot of things and stocks to have these exceptional cases. Not all stocks face the risk of turning up on a GSM list and that is because of certain conditions or special terms that they meet and those are.
GSM and ASM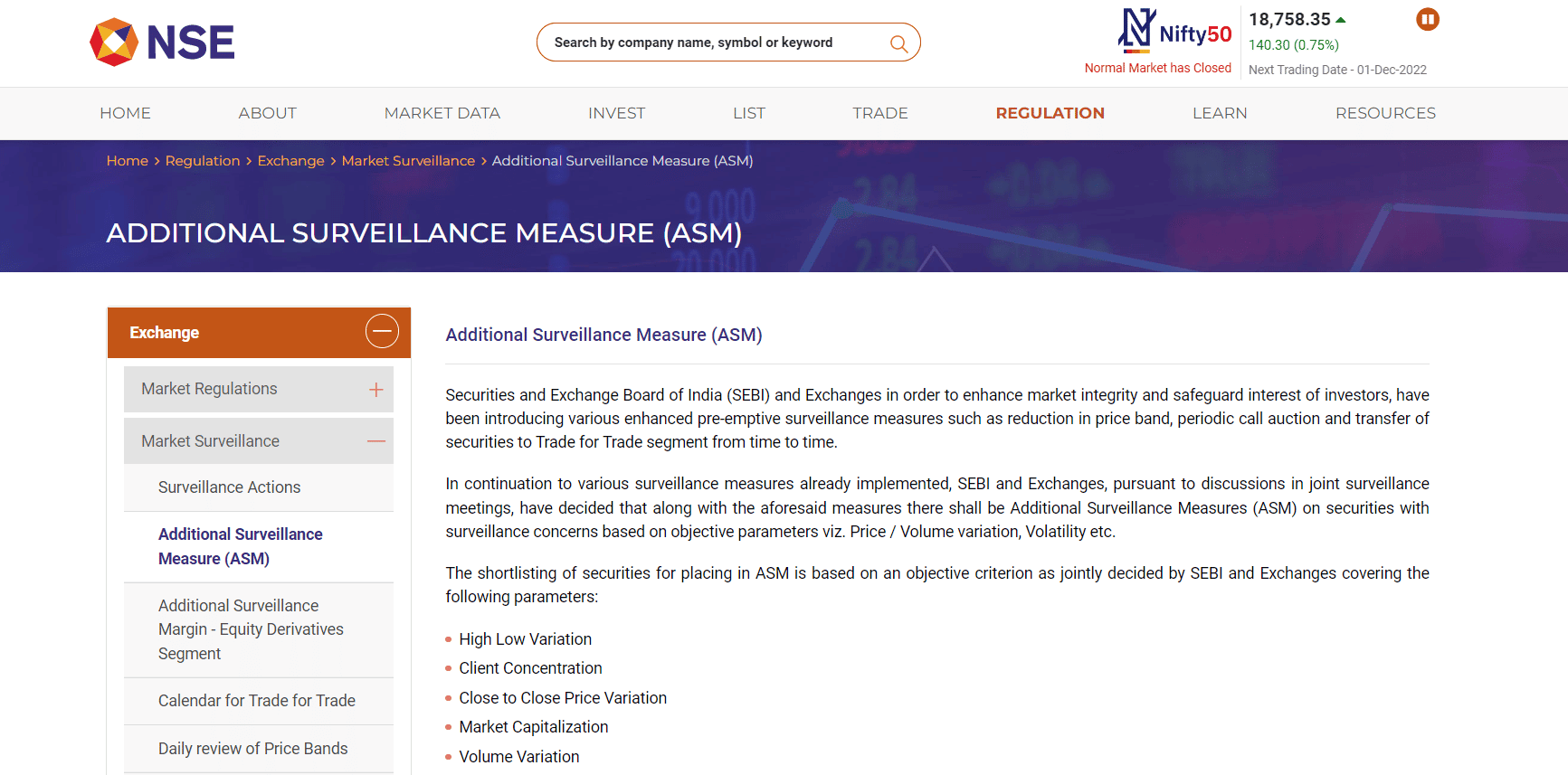 Graded Surveillance Measure and Additional Surveillance Measure are more or less the same things. They have one common interest, which is, protecting the investors. However, the difference between them is that stocks on the GSM list are not allowed intraday trading, and the stock on the ASM looks to arrest the volatility that any security is going through.
GSM has 6 stages and ASM has 2 stages for short-term and 4 stages for long-term lists. It is possible to get off all three lists and the conditions to be on each list and to get off them are all different. The common factor is that the security must be stable and not misguide the investor.
Also Read: Indian Stock Market Holidays List

Identifying Stocks that are on ASM and GSM Lists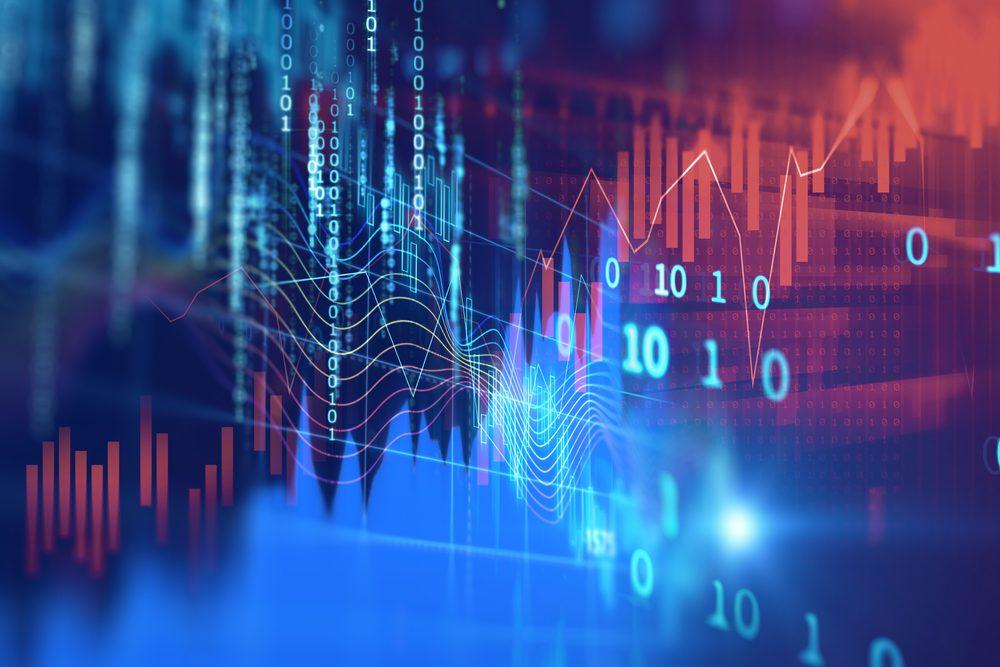 Earlier, the market operated differently. There were share certificates and people that you had to deal with in order to buy and sell a share, and it still leads to scams and issues. Today, you have a Demat account and a broker company that looks after your buying and selling. It makes identifying problematic stocks easier.
Firstly, if you are holding a share that falls into any list then you get intimation by the broker company where they inform you that a stock in your holdings has made it onto a list. Also, if you were to buy or sell a share that is on the ASM list then you would again get a warning message informing about the same and confirming your action. Investors are usually informed a day prior when the companies enter these lists, however, on your side, you can make sure to research beforehand and then make a decision.
So this was all about the GSM stock list. It is our duty to caution you from falling into a tricky situation. GSM category stocks are indeed something that should not be taken lightly. As an investor, you should always try and stay away from the stocks on this list or at least be extra careful if and when you deal with them.