Teaching children financial literacy has become more important than ever. These days parents want to equip their kids with the skills they need to make smart money decisions. That's where platforms like Greenlight and GoHenry come in. Both offer innovative solutions to help parents teach their children about money management in a convenient and interactive way. In this article, we will compare Greenlight vs GoHenry, exploring their features and benefits.
Greenlight vs GoHenry: Which is the Best for Your Child's Finances?
For those of you who have been comparing kid's plastic cards back and forth and still haven't been able to find out which one is better, we will look at the Greenlight vs GoHenry comparison that will help you decide. But before that, we should know more about the two cards individually.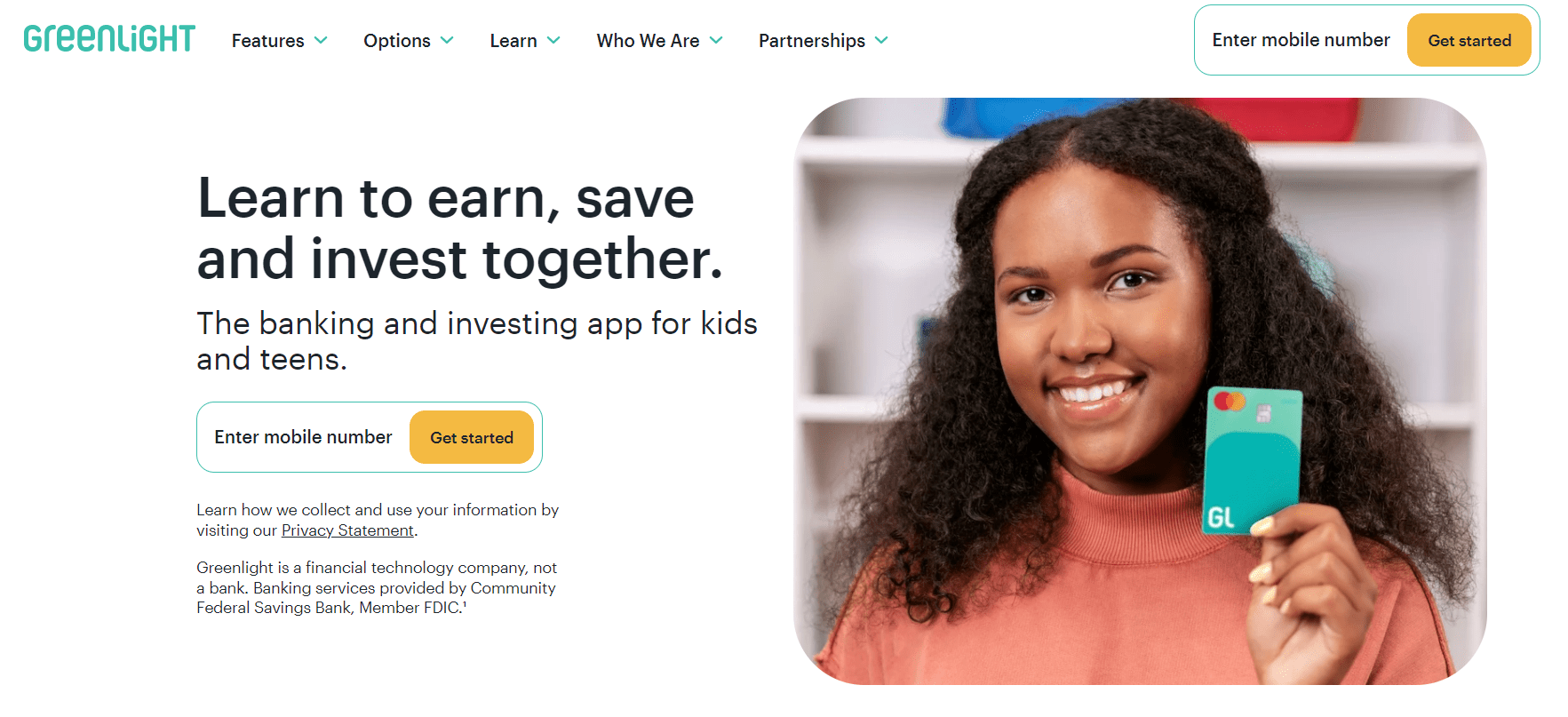 The Greenlight card is a kid's debit card that helps them learn about smart spending and investment. The card helps children set savings goals which in turn teaches them good spending habits. They also give 5% returns on the saved amount. This card allows kids to research ETFs and stocks. The card also gets the user a 1% cashback.
If you have this card, you get access to games on its app which teach money skills to the kids via interesting challenges. You can also set an SOS alert on the card and you can also set up family location sharing and crash detection features. Parents using this card get up to 3% cash back when they use this card. 6 million plus kids and parents use this card.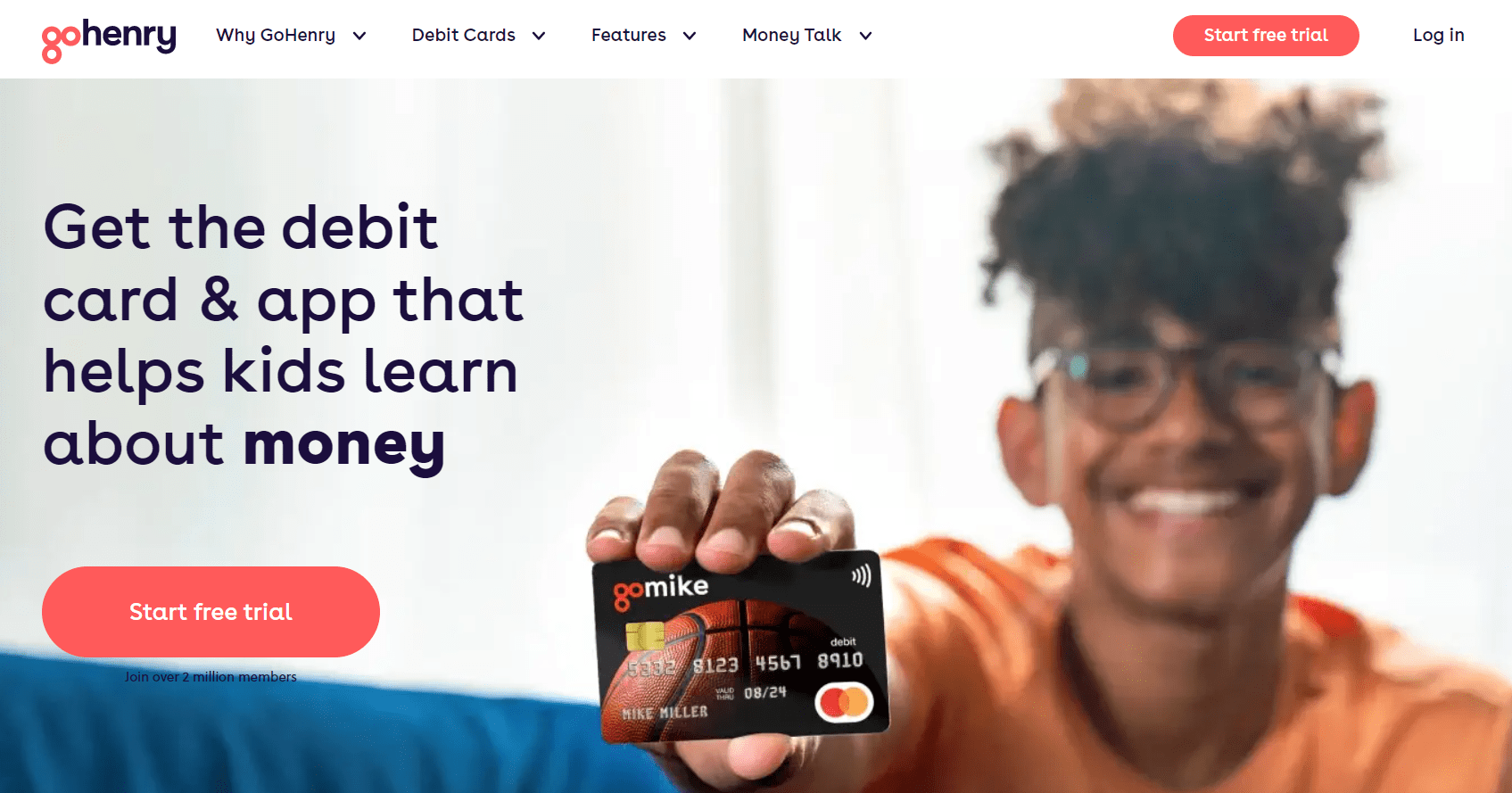 GoHenry kid's debit card is used by parents to help their kids gain financial literacy. Over 2 million people use this card and it comes with over 45 customizable designs. There is fun stuff in the app of the card that can help teach kids important things. You get real-time updates and parents can also control the account with flexibility.
You get a 30-day free trial after which you can pay $9.98 monthly or on a per-kid basis. There are cards for kids as well as teens and you just need to be 6 years or older to be eligible for their card. The card comes with a zero liability feature and is FDIC insured. You get your card in just 5 to 7 days and need to activate it once before you start using it.
Now, let's look at the comparison table to know more about the differences between the two.
| | | |
| --- | --- | --- |
| Parameters | Greenlight | GoHenry |
| Basic Info | It is a Mastercard-branded debit card. | It is a Mastercard-branded debit card. |
| Age Requirement | There are no age limits in place. | You need to be at least 6 years old to be eligible for this card. |
| Monthly Fee | You can opt for plans ranging from 4.99 dollars to 14.98 dollars. | Per kid, you pay a fee of 4.99 dollars. |
| Number of Users | Parents plus five kids can share the plan. | Parents plus four kids can share the plan. |
| Best For | Parents who want to teach their kids about smart spending and investment. | Parents who want their kids to have financial literacy. |
| Insured | FDIC-insured as well as SIPC-insured investments. | FDIC insured |
| Customization | You can customize your card for extra money. | You can customize your card. |
| Positive Feature | Has a roundup feature that saves spare change. | No such thing was offered. |
So, there you have the table that tells us everything we need to know about these two companies and their cards. We are compelled to go with the former in Greenlight vs GoHenry comparison for the obvious benefits it has over its competitor. However, feel free to opt for the card that meets your requirement better.
Is Greenlight 5 Dollars A Month?
We saw above a lot of differentiating factors between the two cards in question, and the doubt here is: is Greenlight 5 dollars a month? Well, that is almost right – the card costs 4.99 dollars a month. For the first month, the card is free and you can cancel it at any time. After that, you pay 4.99 dollars a month for parents plus 5 kids. If you want a custom card then you shell out a one-time fee of 9.99 dollars.
There are no more hidden fees or extra fees for this card. If you lose your card then you get a free replacement the first time around and then from next time, you pay 3.5 dollars for every replacement. For an additional fee of 24.99 dollars, you can expedite the shipping of your custom credit card.
Why Does GoHenry Charge A Monthly Fee?
Another question that often appears in the mind of customers is – why does GoHenry charge a monthly fee? Well, any business charges fees so that it can run and make profits. GoHenry was created by parents for them and their kids. They incur costs for offering services and so they charge you in return to cover these costs and make money so that they can stay in business.
They think that they offer you services that are great value for your money. The company says that they try to keep their fees to the basic minimum possible. Hence, you pay 4.99 dollars per kid up to parents and 4 kids or 9.98 dollars a month to use their services.
The comparison between Greenlight and GoHenry highlights two prominent financial platforms for families and children. Both offer valuable features such as parental controls, financial education, and convenient money management tools. Ultimately, the choice between Greenlight and GoHenry depends on the specific needs and preferences of each family.
Source: Go Henry Support, Greenlight Help