It is not a bad idea, to gain a bit more profit by employing your money or taking chances at the stock market, especially when there are incredibly lower interest rates are available now on most forms of investment. Though the market has not recovered back completely from the Great Recession of the last few years, it has slowly started to grow again, subsequently offering many interesting stock options to the investors for making investments.
Investing in the stock market is now a bit safer thanks to new government regulations on businesses and banks along with the typically more conservative financial climate worldwide. Not just is the playing ground is a bit more even, but the tools available to consumers wishing to bring their luck to the stock market have also advanced considerably. Now, one can find numerous mobile apps to compliment his/her stock research and maintenance, to stay on top of his/her investments with just a few taps to your always-handy cell phone.
3 Great Apps to master the Stock market
If you work with stocks on a regular basis or want to try your luck by investing in the stock market, here you are presented with 3 great apps to track and manage your stocks right from your Smartphone.
Stock Guru by Value Prime 
Stock Guru Pro is created by the designers at Value Prime. It is one of the popular stock market risk analysis apps available in the market. Stock Guru Pro uses complex financial algorithms to provide the investors with four major metrics of stock valuation: valuation, risk assessment, financial strength, and momentum. This allows investors to make informed investment decisions. This app supplies data and analysis for approximately 7,000 stocks on the AMEX, NYSE, NASDAQ, and OTC exchanges. Also, it involves risk-return illustrations, volatility analysis and comparisons, Sharpe ratios, and Sharpe percentile.  The easy to understand "Guru rating" to help even novice investors make trades and move like a professional.  According to Investopedia.com, "Stock Guru is routinely found on traders' shortlist of must-have apps".
Key features of the app:
Stock Guru helps the investor to pick stocks by validated quantitative strategies.
The app provides practical and workable stock reports.
It provides independent and reliable stock analysis based on statistical models.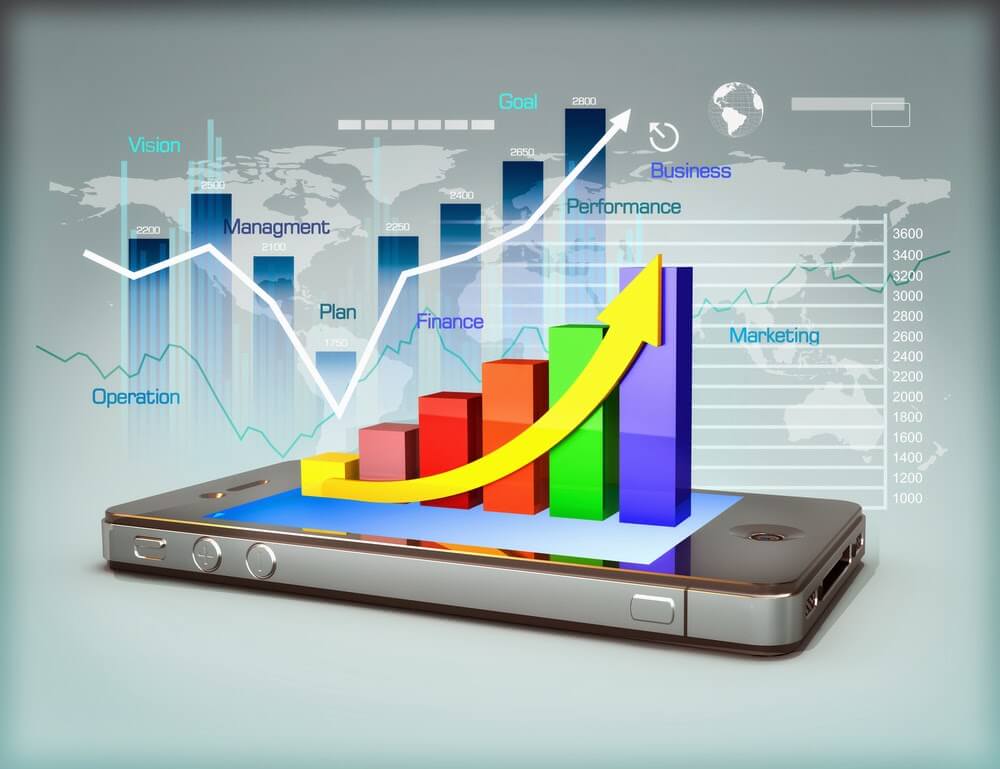 CNBC by NBC Universal, Inc.
CNBC also has a great portfolio of digital products for rendering the news of the financial market in real-time and all the related information across the digital platforms. CNBC Android app provides effortless access to both authentic live and on-demand network-integrated alongside real-time market data and coverage of business news. With this app, you can monitor live stock quotes and charts while researching stock histories through interactive charts. Moreover, there is a feature to bookmark your preferred stocks. For every important stock market change or announcements, you will be prior get notified. If the market is closed, this app will keep you engaged by furnishing pre-market and post-market data to analyze. The app has an easy to use interface.
Key features of the app:
It offers enhanced videos of stock market analysis.
It provides live Stock Quotes and Charts
It has customized Stock Watch lists with access to integrated charts and related news headlines.
Supplies CNBC's exclusive breaking news alerts & stories
Also Read: Why regulating online gambling has its benefit?
StockWatch by Toughturtle LLC
StockWatch is a nice app to facilitate you to monitor stocks conveniently from your iPad.  StockWatch is a mobile app that is designed to help you monitor your already owned stocks. It is significant for those people who already manage a multitude of stock market investments. You can easily track your investments with this app by creating an unlimited number of portfolios, symbols for portfolios, and watch lists. It supplies you with news feeds and technical analysis charts to make you minutely observe movements of your stock while consistently updating the stock's prices, gains, costs, and values. The app can be utilized to watch stock markets of Europe, Asia, and the USA. The app is designed with great features and has a fabulous user interface.
Key features of the App:
The app tracks and researches symbols from across the globe.
It has some considerably nice chart functions
It furnishes timely news articles from varied sources, such as The Street.
By nature, the stock market is full of risk. People willing to take big risks to gain big should only invest in it. However, taking benefit of all the tools available today to understand the market and make smart investments makes it less a game of risk and more a game of mind & strategy.