The word investment could mean stock markets for someone, precious metals for others, cryptos for a few and real estate for some. Today, we will focus on real estate, a field or industry that has been around for years and is still as important an investment option as ever since its existence. Investing in real estate can be tricky however they are many apps available that aid you in doing that. Fundrise and Diversyfund are two popular apps for real estate investment. In this article, we will compare Fundrise vs Diversyfund. We will also take a look at Diversyfund vs Fundrise vs Realty Mogul and Diversyfund vs REIT.
Fundrise vs Diversyfund: Which is better for Investing? 
As the app market has grown, many apps have emerged that cater to a specific niche. Whether it is food apps, meditation apps or travel apps. Similarly, there is a competitive market in real estate apps. These apps take care of all the hassle of investment in a few taps. Before we began our comparison and go over Fundrise vs Diversyfund, Diversyfund vs Fundrise vs Realty Mogul and Diversyfund vs REIT, let us understand these apps individually.
What is Fundrise?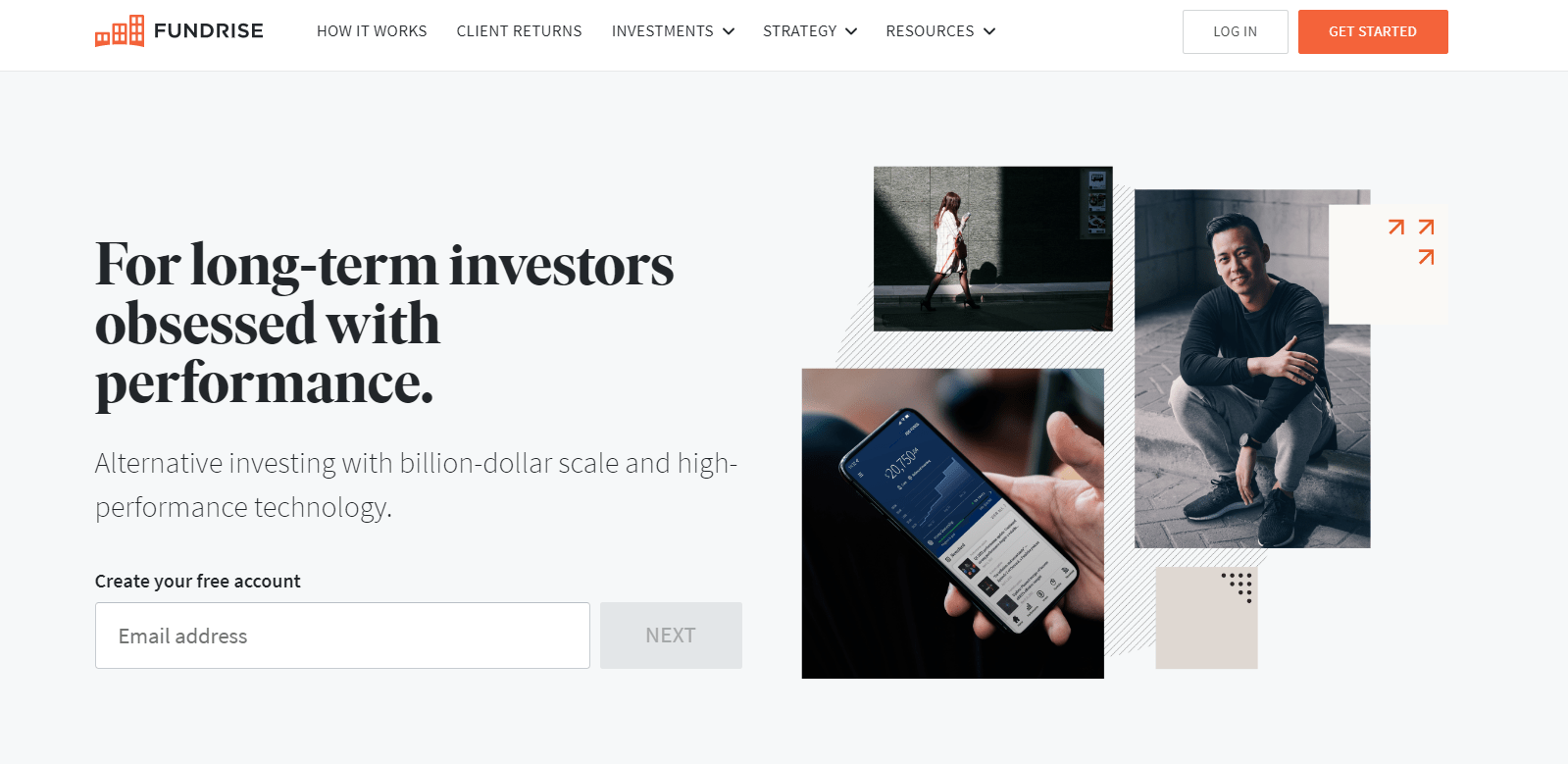 With almost 400,000 people using the app Fundrise is a good real estate app waiting to be used. The team behind the app feels that they have what it takes to survive difficult periods in the economy due to their conservative approach. The platform claims to be a low-fee one which means more profits for you to keep. When dealing with this app you are dealing with the app that has cut middlemen and is high on technology both done in a bid to reduce the cost of the transactions.
The company is headquartered at 11 Dupont Circle NW, 9th Floor, Washington, DC 20036. The company was founded in 2012 and claims to be one of the leading real estate investment platforms. In its 10 years of existence, the company has invested in more than 4 billion dollars worth of property investments.
Ben Miller is a co-founder and the CEO of this company and he aims to build a better financial system for the individual investor. The total transaction value of the company is more than seven billion dollars whereas the investors have earned more than 226 million dollars in dividends. We have one more introduction to go before we head to the Fundrise vs Diversyfund comparison. Later on, we will cover Diversyfund vs REIT.
What is Diversyfund?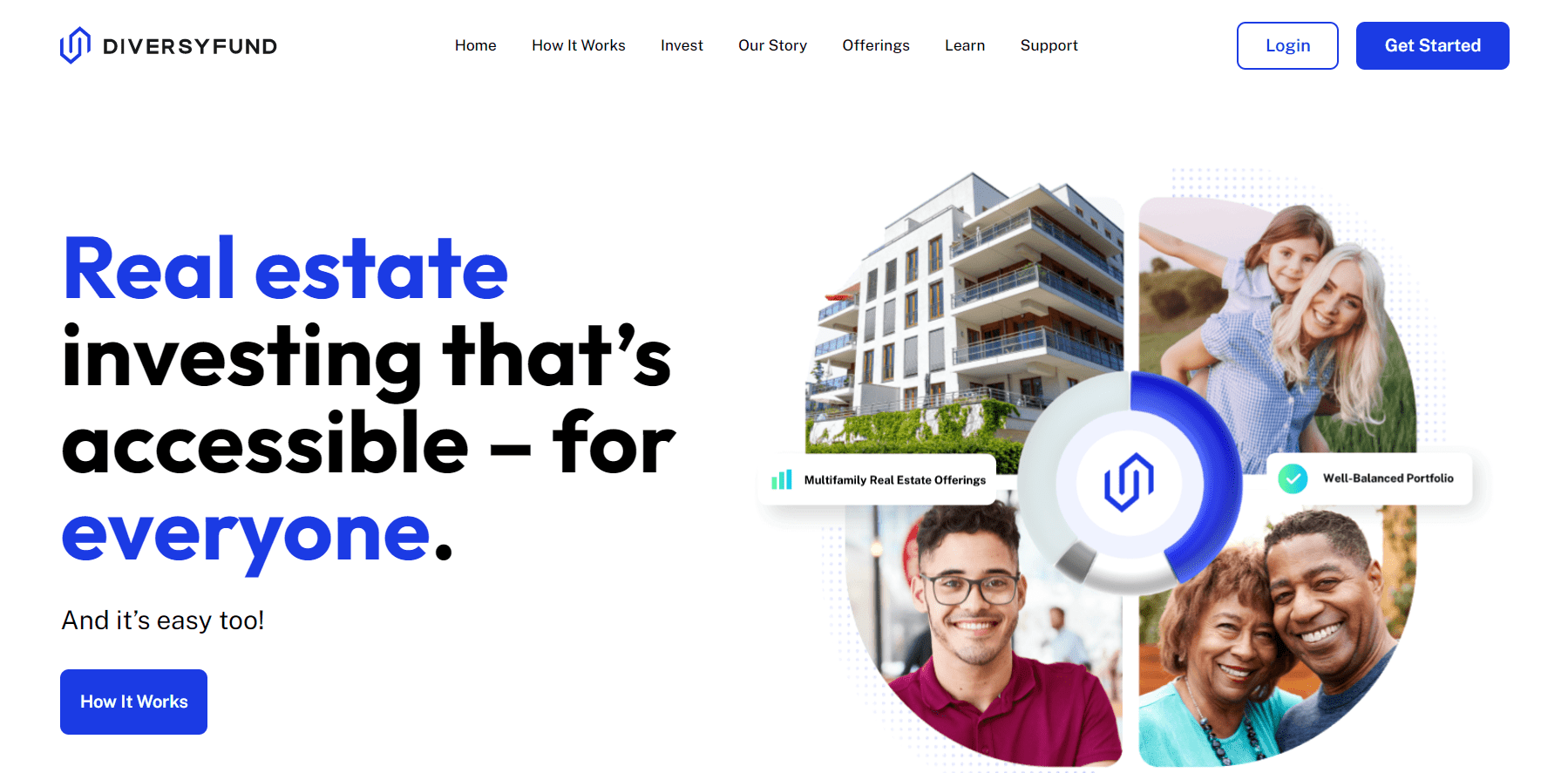 Another real estate app, Diversyfund is an app that claims that investing is for everyone with their app. You don't need experience, accreditation, a broker, or million dollars in a bank if you want to invest in real estate and have their app.
Downloadable from both App Store and Google Play this app is also usable via a website and so far they have more than 28,000 users using their platform. The company has 1 million square feet of land to give away on rent across 6 US states.
Craig Cecilio is a co-founder and the CEO of the company. Alan Lewis is the other co-founder and the Chief Investment Officer of the company. The performance of real estate has been better than some stock market indices and that is what the team behind this app has been telling you as they also say that millionaires are made by investing in real estate. With initial introductions out of the way, it is now time for Fundrise vs Diversyfund comparison.
Fundrise vs Diversyfund
Investing in real estate may not have been for everyone in the past but it is apps like these that have broken those shackles. Today you have Fundrise, Diversyfund, and other apps that have made investing in real estate possible with as less as 10 dollars. However, to determine the best of the best the two apps can't be treated as equals as we try to find out which of the two is better for you.
If we look at the investment amount, Diversyfund requires you to invest a minimum of 500 dollars through their platform while the minimum investment you are allowed to make from the Fundrise platform is as less as 10 dollars. When it comes to charging a management fee, Diversyfund requires you to pay 2% while also 10% of equity dollars is charged for marketing and fintech platforms operations. On the other hand, Fundraise only asks for a 1% charge of which 0.15% goes to the annual advisory fee while the remaining is for annual management.
When using the Diversyfund platform you are investing in multifamily real estate whereas with Fundrise you can invest in commercial property, residential property, or private equity. Thus, so far in the clash of Fundrise vs Diversyfund, we see the former is comfortably posing as the better platform for real estate investors.
Even when it comes to account options, Fundrise has more types of account options for you as it has individual, joint, trust, and entity accounts which Diveryfund also has but in addition it also offers an individual retirement account.
In both the apps the holding period is 5 years, Fundrise may charge you 1% as a penalty fee for withdrawal if it comes before this period. Diversyfund does not allow for withdrawals whereas with Fundrise you may apply for one during the introductory 90-day period, however, it may or may not be accepted.
To be able to invest via either app you need to be older than 18 years and a US citizen or resident. However, if you have a Visa with a valid social security number or are a valid US entity operated by a non-US resident above the age of 18 then you can still invest via Diversyfund.
For both these apps, you don't require the status of being an accredited investor. So all points considered, Fundrise is a platform for long-term investors who are interested in investing in advanced real estate strategy as opposed to Diversyfund which is for long-term investors who are not interested in conducting individual property research. But an overall comparison of Fundrise vs Diversyfund is won by the former without a doubt due to its low fee, more flexibility, and additional options. Before we head to our next elaborated comparison we need to introduce you to yet another platform that is named Realty Mogul.
What is Realty Mogul?

Another great real estate platform to exist comes in the form of Realty Mogul, the real estate investment app. The platform has more than 2,50,000 investors who have invested money with a combined worth of 950 million dollars. Their platform has property worth more than 5.7 billion dollars listed. So far the platform has 221 realized investments worth 20,42,00,450 dollars. The overall internal return rate stands at 20.9% whereas the target internal rate stood at 14.9%.
Jilliene Helman is the CEO of the company and according to her people who made more money did so from investing in real estate. They didn't work round the clock to earn all that money but rather relied on passive cash coming their way from the real estate investments made by them. The company headquarters are at Realty Mogul Co, #60310573 W Pico Blvd, Los Angeles, CA 90064.
With yet another introduction out of the way we now move to another comparison similar to the one, we saw earlier, Fundrise vs Diversyfund. Let us begin Diversyfund vs Fundrise vs Realty Mogul comparison.
Also Read: 24 Best Paying Jobs in Real Estate Investment Trusts
Diversyfund vs Fundrise vs Realty Mogul
So we know that all these companies are in the real estate business and make it possible for the common people to invest in real estate. However, when we compared Diversyfund and Fundrise we saw that the latter emerged as the better platform. Now we add another platform, Realty Mogul, and see if it brings about any change to the mix or if Fundrise still poses to be the best of the three.
So the minimum investment amount for Fundrise and Diversyfund is 10 dollars and 500 dollars respectively but in the case of Realty Mogul, this amount increases to 5,000 dollars. Even if we look at the management fees of the three apps, Fundrise asks you for a 1% fee, Diversyfund asks for a 2% and a further 10 % fee while Realty Mogul charges 1 to 1.25% a year.
Fundrise and Realty Mogul both allow you to invest in commercial as well as residential property, however, that is not the case with Diversyfund. So at this point in the Diversyfund vs Fundrise vs Realty Mogul comparison, Fundrise is still leading while Realty Mogul is faring better than Diversyfund.
Realty Mogul has investment options for both accredited investors and commoners just like Diversyfund while Fundrise offers only options for accredited investors. Income from Fundrise is distributed to the investors monthly. Investment dividends from Realty Mogul are distributed monthly or quarterly. Diversyfund does not give the investment returns but rather reinvests it and you only get back the money after the term completion.
All in all, as it happened in Fundrise vs Diversyfund the former won the comparison, similarly, here again, Fundrise emerges as the best option out of the three platforms. However, surprisingly Realty Mogul beats Diversyfund to the second spot this time around.
Now since Diversyfund has lost both comparisons we have one last challenger for it to try and win against. Before we compare Diversyfund with REIT we need to introduce the last platform for this article.
What is REIT?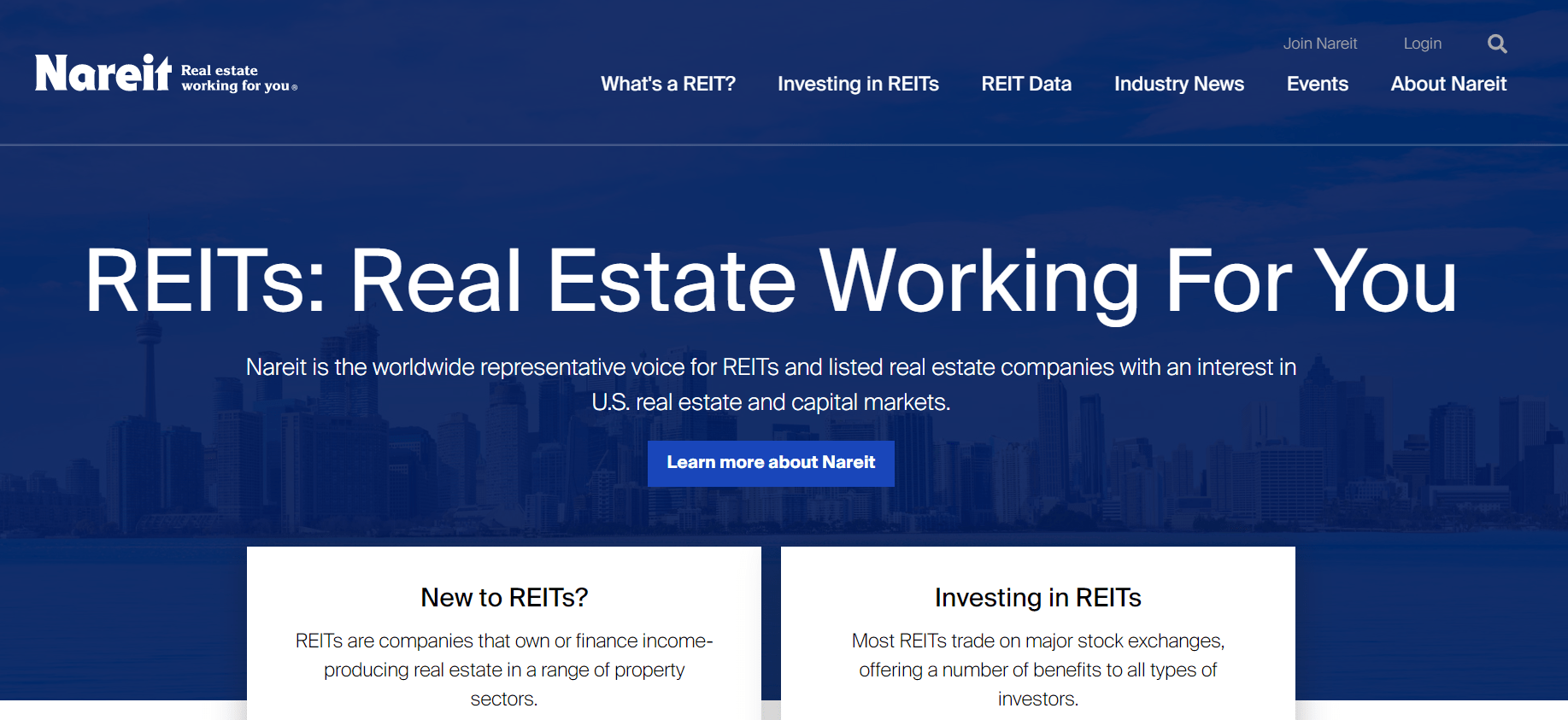 REIT stands for Real estate investment trust. This is the real estate equivalent of mutual funds where the funds of various people are collected and invested together from which they are all given dividends or returns when there is an appreciation of the assets.
Here you don't need to buy or manage a property nor do you need to look for financers with whom or from whose funds you get yourself a property. From REITs you can expect steady and favorable returns but capital appreciation may or may not happen. Here real estate is traded publicly as stocks are and so the liquidity is good and there are many types of properties that you can invest in.
In the REIT system, multiple people come together and buy shares in a property as they would in the stock exchange. Their functioning and handling are also similar to stocks as they can be traded on the market.
The holding of REITs goes into trillions of dollars. There are various types of REITs that an investor can choose from. Now that introduction is out of the way, a Fundrise vs Diversyfund-Esque comparison awaits for Diversyfund vs REIT.
Diversyfund vs REIT
So we promised you one last comparison which would see Diversyfund vs REIT being compared with each other. However, as things stand the comparison is not possible. This is because not only Diversyfund but also Fundrise and Realty Mogul are all REITs in themselves. REIT is the umbrella term for companies like these that make it possible for you to invest in real estate.
As soon as you open an account with Diversyfund you are investing in a REIT. REIT holds real estate property that they rent out. These properties bring in rent that is paid to the investors in the form of dividends. So investing in REIT brings you regular income as well as capital appreciation in the long run.
You just need to be a US citizen or resident and 18 plus in age, you don't even have to be an accredited investor to start investing in REIT via Diversyfund and in no time you could see yourself making money.
Fundrise vs Diversyfund comparison might have not ended well for the latter but that does not mean that it is not a good REIT platform or should be ignored, there are some great benefits of using this platform.
You get to enter the market with a sum of as low as 500 dollars. You can be an accredited investor or a common investor and that would make no difference as there is something for people from either party.
There are no platform fees to pay as the amounts and charges are factored into the deals that you invest in through the platform. Before an investment option is available or visible to you Diversyfund carefully checks them for quality and only then suggests it to you. Also, Diversyfund makes sure that you don't have to own or manage property directly as it takes care of all such stuff for you. Also the returns you make from this platform can be compared to or be more than that from equity investments and bond investment returns.
But it's not all good and jolly, Diversyfund also has certain issues as a REIT. Unlike other REITs, you aren't paid dividends and your dividends are reinvested in the market which can only be withdrawn after the completion of the period of 5 to 7 years. Also, the platform doesn't let you choose which property you want to own as multiple properties holdings are held. This concludes Diversyfund vs REIT comparison.
So Diversyfund wasn't able to establish itself as the best REIT platform in this article but did have some benefits to sway some investors in its favor. However, that doesn't mean the platform was safe from controversies which is what we talk about next.
Diversyfund Lawsuit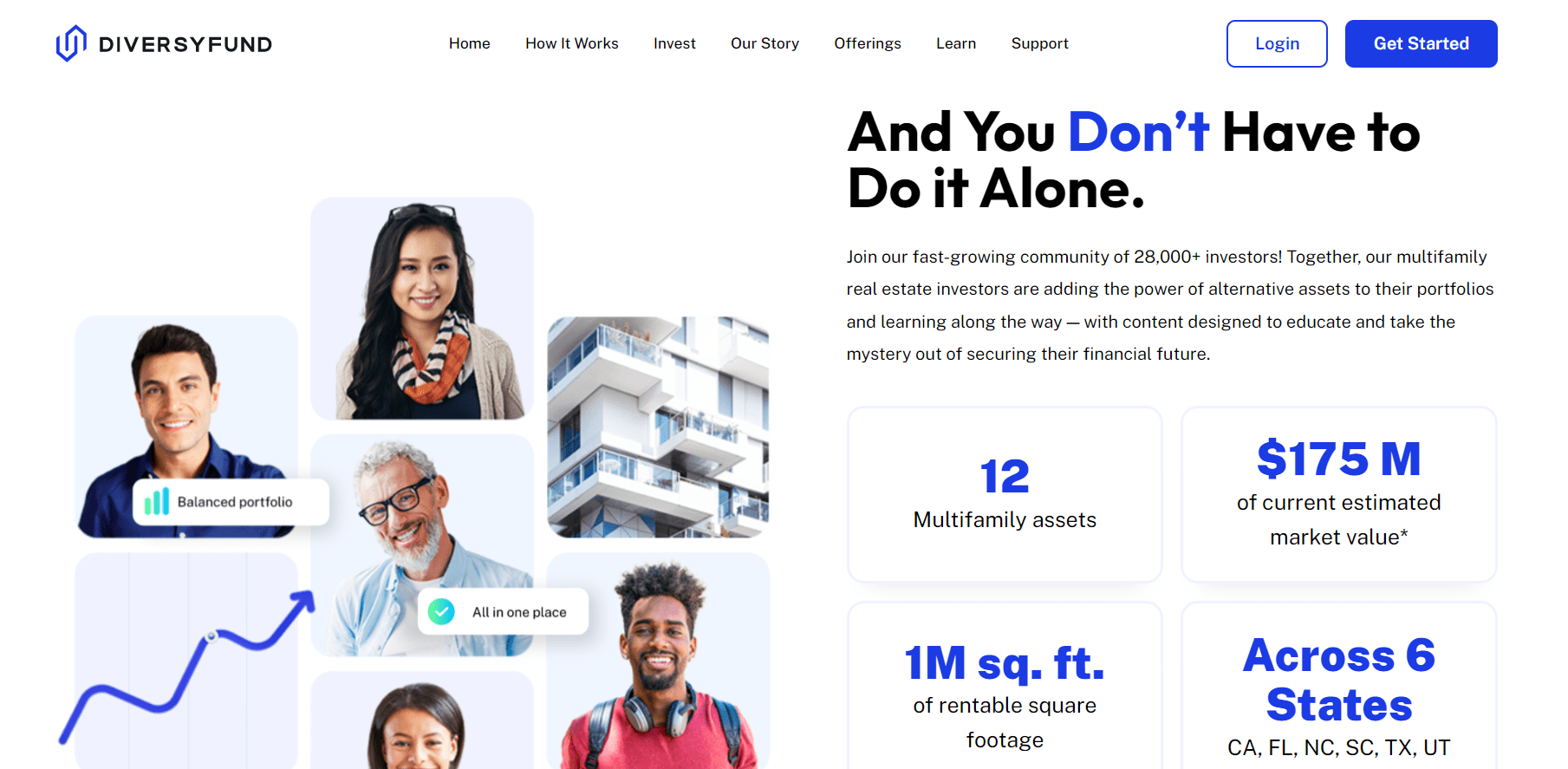 Being a big and reputed platform doesn't make you bulletproof and that is exactly how it was Diversyfund as well. The company has a strong client base and has executed deals worth millions while helping quite a few investors rake up some decent money. As we have seen from the Fundrise vs Diversyfund comparison and others, it is not the best REIT in this article. To make things worse it got into some trouble with the law as well.
Earlier this year a Diversyfund lawsuit was filed against the company. Though you would need to be a lawyer or require a high knowledge of the field to understand what the issue was, we will try to simplify it for you.
The Securities and Exchange Commission temporarily suspended the registration exemption on Growth REIT II. It was a matter related to something that happened back in January 2021 that violated Regulation A. Something misleading and untrue was put out by the company which resulted in this violation.
REIT II and REIT I were also demonstrated to be two different investment vehicles which is not the case. Diversified made appeals and requested for their side of the case to be heard as the matter would cause an issue for its investors who would lose their money as the lawsuit would damage the image of the company.
Also Read: Is Real Estate Investment Trusts a Good Career Path?

Fundrise Scandal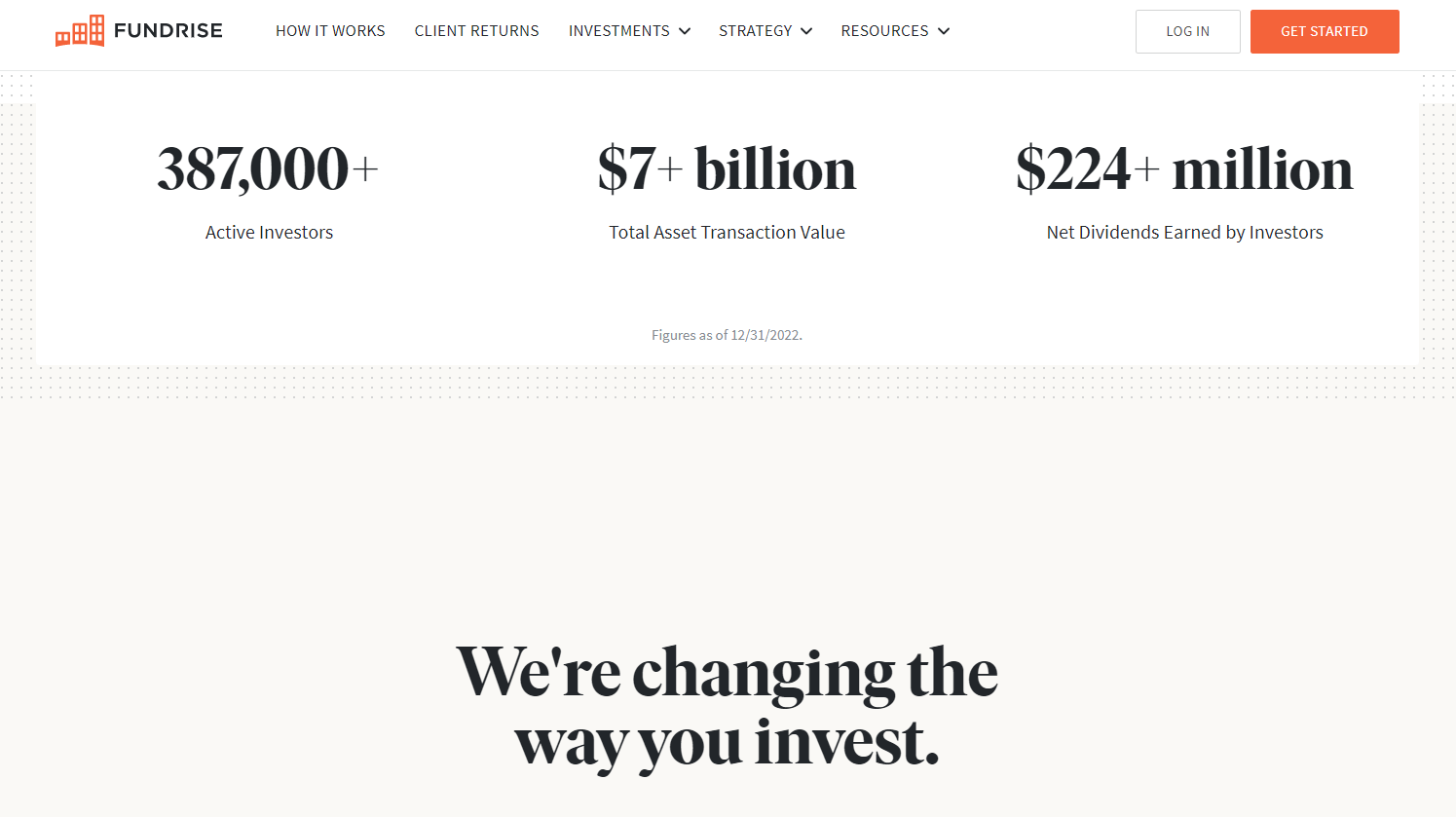 Just like Diversyfund, Fundrise was also not safe from a little trouble coming its way. The Fundrise scandal that took place in 2021 was not the same as what happened with its competitor but played a part in damaging the image of the company to some extent. This scandal is comparatively easier to understand than the lawsuit we came across above.
Michael McCord who was the former CFO of the company tried to extort 1 million dollars and additional shares from the company in 2016 which is when CEO Benjamin Miller became a whistleblower and reported the issue to SEC as well as the local police department.
The company's books were opened for an independent accounting firm to check for any possible fraudulent activities that may have taken place. McCord on the other hand said that he was thrown out of the company when he reported to Miller about something fishy going on in the company.
It was reported that there was improper handling of 2 real estate transactions but when the independent accounting firm went through the company books there were no such issues found. Now since there were no issues that took place after this there wasn't a big issue to be worried about for the company.
So just like the Fundrise vs Diversyfund comparison was won by the former, if we compare the lawsuit and the scandal then, the former emerges as the better company as there was no real trouble born or an issue to be worried about in the first place. So if you had any doubts as to which company to go with at the start, by the end you now know Fundrise is the better option of the two.