Google.com in association with the Federation of Indian Micro and Small & Medium Enterprises (FISME), ICICI Bank, and HostGator.in is providing free websites for companies registered and having business operations in India. The package includes one free .in top-level domain, free web hosting, free email address, and free website design templates for one year.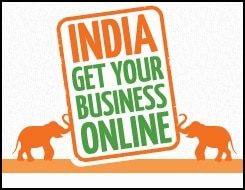 To register and create a free company website you will require any one of the following three corporate identity documents.
1. Permanent Account Number (PAN)
2. Tax Deduction Account Number (TAN)
3. Corporate Identity Number (CIN)
Google will incur the entire hosting and domain registration cost for the first year of your website's existence. After one year, users will have the option of renewing this service at a nominal charge.
The current market value of these free services exceeds Rs 2000 per year. So what are you waiting for?
Register your free company website now at www.indiagetonline.in
FREE DOMAIN REGISTRATION AND HOSTING FROM GOOGLE FOR INDIA
Introduction Video about Google's free offering for  Indian Businesses
INDIA GET YOUR BUSINESS ONLINE CAMPAIGN
India Get Your Business Online has been designed to help new Internet users and entrepreneurs make their business visible online. A company website can become a valuable sales aid for businesses in India.
Free Support – If you encounter any difficulty while building or registering your website you can get free support 24 hours a day, 7 days a week from Host Gator – the company providing the free hosting.
Register your free website now at www.indiagetonline.in