Can you believe you can make ample money from sponsored posts, more than your regular affiliate and AdSense incomes? If you are a blogger and finding opportunities to boost your earnings, you are reading the right guide. This guide will inform you of the best way to maximize your income apart from using common affiliate programs. So, what are they?
Before we enlighten you with those ways, let's get to know the most popular methods used by a wide variety of people to make money through blogging:
Advertisement on blogs
Affiliate Marketing
Display Google Adsense on WordPress or any other open source content management system (CMS)
Get public speaking gigs as an influencer
Writing books and e-books
Selling freelance services
Offering online courses and workshops
Get paid to write reviews
Use a WordPress advertising plugin to sell the Ad directly
Earn money by flipping websites
Native Advertising
Selling freelance services such as writing, programming, designing, etc.
Bloggers generally use affiliate marketing or display marketing methods to make money from the published content; however, there is a better option to make a decent amount of money one can opt for through sponsored posts.
Flyout.io Review
What are Sponsored Posts?
Sponsored posts are also known as promoted posts, where brands pay you to publish their content on your website to promote their products or services and draw a large amount of recognition to increase the potential clients' reach. It has become a widely-known method and is used by many big companies to hold the attention of a mass audience effortlessly.
The primary purpose of sponsored posts is to build the brand name by creating awareness through contextual linking inside the publisher's content.
These posts can either be written by the writer/bloger/site owner or by the sponsoring brand. There is a better chance of earning more if you write the content for the sponsoring brand as you will charge a higher price for writing content and renting out space on your site to publish the brand's post.
How to Publish Sponsored Posts?
Listed below are the factors that should never be ignored before you publish any sponsored posts:
Content should fit the brand and publication.
Transparency is indispensable if you want your publication and credibility to remain intact.
Add value with high-quality images.
Add 'nofollow' tag to sponsored links.
Choose your projects and clients astutely.
Keep your tone authentic and relatable.
Content is king. Always keep in mind the content is created after considering your target audiences.
Time your publication of sponsored posts wisely.
Nowadays, many CPA affiliate networks have collaborated with companies like AliExpress, PureVPN, NordVPN, Thai Airways, etc. However, one of the best platforms where bloggers can list their blogs for making ample money through sponsored posts, and advertisers can display their ads on the relevant blogs is Flyout.
Have you ever seen the Flyout.io Review in 2021? If not, no worries! We will update you with all the Flyout.io Reviews. So let's get started.
Also Read: Fiverr Affiliate Program – How to Make Money
What is Flyout.io?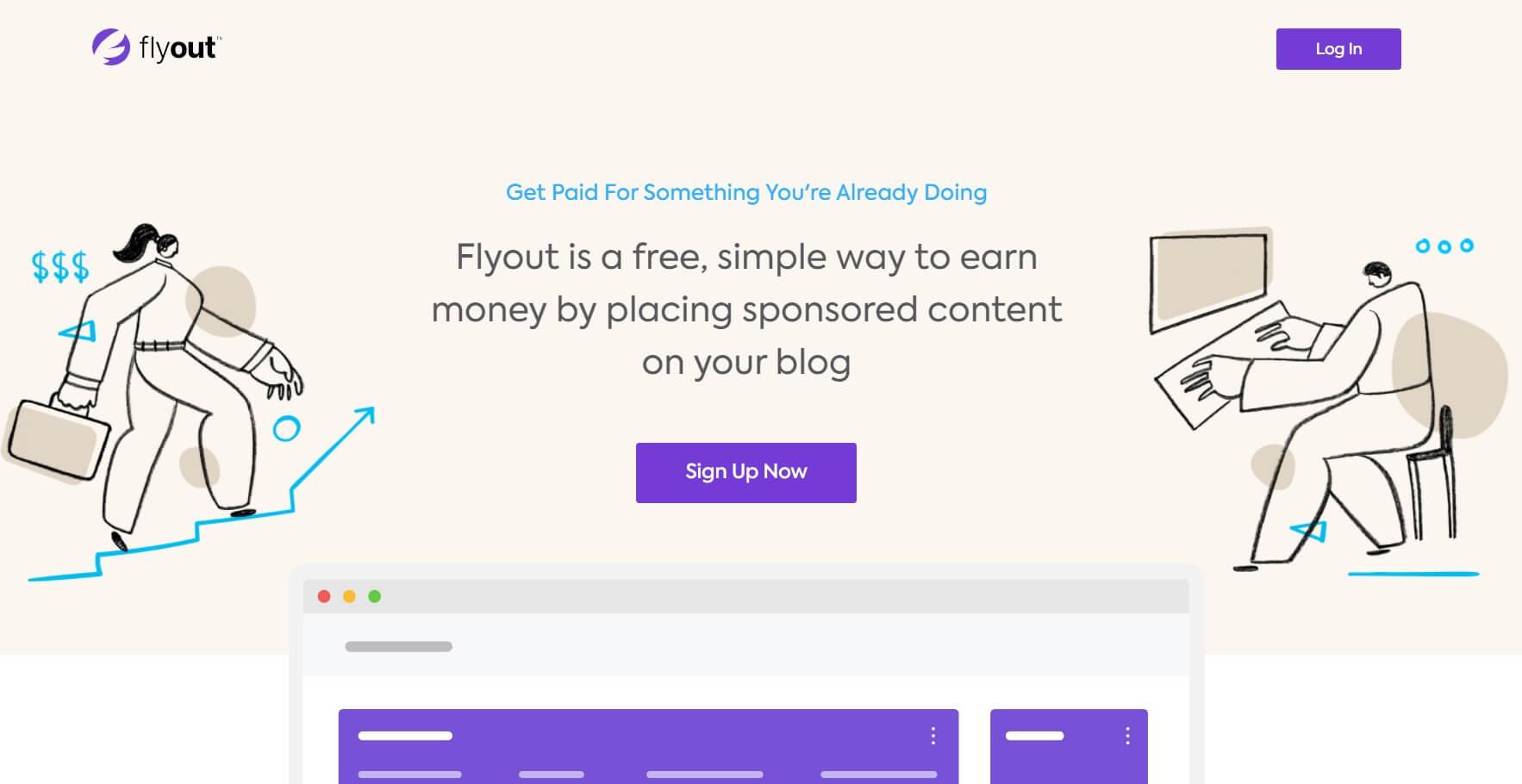 Flyout is built by a renowned internet content marketing tool company named Rankz.io. Rankz is best-known for providing services like SEO rank tracker and content distribution. It was launched in 2019 and was recently separated from Rankz.
Flyout is a money-earning platform by places sponsored posts on the blog. This platform will provide you a lucrative opportunity to earn money besides Affiliate Marketing or Google Adsense. It also allows its users to make more money by publishing content and increasing traffic on your blog. More bloggers imply more revenue opportunities.
Primarily, Flyout is a marketplace that amalgamates brands and content together. Moreover, this portal offers a seamless process to its users.
How does the Flyout model work?
Many big giants and renowned brands are looking to promote their products or services through some network or content, or channel. The bloggers need to create an account on Flyout and signup to earn more than their regular income.
After they signup, bloggers receive a request via email for listing their articles or blogs as per the niche. The articles bloggers list on this platform will be visible to all the advertisers.
By providing this URL, you get to choose your own price per blog post. Suppose you think your blog is influential and worthy of publishing a sponsored post and the brand or advertiser liked your content. In that case, they will submit relevant images, sponsored articles and pay the amount that you have already set.
Now, you get 3 days to publish the sponsored post to your blog if the advertiser or brand has made the payment. You can add the sponsored post manually or preset automatic publishing to your blog. Once you submit it and add the post, you need to provide the live URL of the published post after publishing the post on your order dashboard. The payments will be credited to your bank account between the 10th-14th of each month.
Features of Flyout
It is a user-friendly platform that works with over 2500 advertisers.
More than 20,000 bloggers have joined their service to boost their revenue and maximize the output of monetizing their blogs.
Listing your website or article on this platform is very easy.
The money withdrawal process is carried out swiftly and smoothly.
Bloggers are provided an opportunity to publish their content according to the niche and the website category.
Bloggers are offered a useful feature if they want to block an advertiser for some reason and do not wish to work with them in the future. Blocking them will remove all sponsored posts of those advertisers.
It provides instant blog approval within 30 seconds.
What is the Blog or Website approval criteria over the Flyout platform?
One of the leading reasons why Flyout.io review is astounding on the internet and all websites is that the blog selection criteria are carried out manually. Before any blog is selected to get the sponsored post, it needs to be met with certain eligibility criteria. Stellar Flyout Review is listed on various sites and other sources because of the stringent review process it follows for each blog.
Before submitting any blog, one needs to analyze all the aspects mentioned below carefully:
The blog needs to be at least 6 months old.
There should be minimum traffic of 10,000 visitors for the last 30 days. It is also imperative to ensure the traffic is attained organically.
The blog must contain requisites, elegant design, and pages including About Us, Contact Us, Need Help, Privacy Policy, Products or Services Offered, and FAQ section.
The blog must have at least 100 astounding articles. All the articles will be reviewed individually to check and ensure whether they are meeting all the quality standards or not.
The UI and UX of your website should be highly professional.
Furthermore, listed below are some types of niches that Flyout does not authorize to be a part of it:
Gambling/Casino or any other illegal betting.
All kinds of micro niche blogs
Blogs related to Deals and Coupons
Any Event blog
Automated news blogs
Adult and erotica blogs
Celebrity wiki blogs
Android Package Kit (APK) download blogs
Cannabis or other drug-related blogs
Guns and Ammunition blogs
Exam result blogs
Whatsapp status blogs
Online dating blogs
Quotes/Shayari/Lyrics
Blogs talking about any agency or someone's portfolio
If your blog is based on any of the niches mentioned above, you will not be allowed to post your article on Flyout. Even if you have a custom domain, your content will not be selected as all these niches are restricted.
Also Read: How to Make Money Blogging
How to Join Flyout and Make Money with this Platform?

The main question arises, how to join this spectacular platform, Flyout. To get started with this platform and make money with sponsored posts, you need to:
1. Visit the Flyout website and click on the tab Sign Up Now.
2. The next step is to check the eligibility criteria by putting your website's URL in the dashboard. You will be able to do this once you have added your website from the 'Add Website' button on the Websites Menu.
3. Along with the Check Eligibility tab, you will find 2 other Verification tabs and Blog Details.
4. In the verification tab, you need to prove your ownership of the website. You can use any of the following methods to prove your ownership to Flyout-
a) By adding an HTML Meta Tag
b) Using HTML File
c) By using DNS Records
Out of all 3 methods, it is advisable to verify the ownership with the HTML meta tag as you need to copy the tag provided by Flyout and paste them inside the 'Body' section on the website. Do this, and click on verify.
5. Add all the details of your blog. Once you have selected your website or article's category or niche, add your contact number and add the price that you would like to keep for the advertisers to pay you.
Note: The pricing part can be quite tricky, so always make sure to check other people's prices and the quality of content they have published on Flyout and set your price accordingly.
Also, the value of sponsored post depends upon the following factors:
UI/UX
Average Monthly Views
Domain Authority /Page Authority
6. Enter your login details with your desired email ID and password. You can either choose to log in with Facebook or Gmail.
7. Once you logged in, you will be able to access your Flyout.io dashboard. Your website will be listed as pending inside the blog section of your Flyout.io dashboard. You need to click on 'Verify GA.' Clicking on this tab will redirect you to Google Analytics login. After logging in, you need to grant read-only permissions to Flyout. This process may take up to 3 to 4 days to get your website verified.
You will get an email from the Flyoit.io team mentioning all your blog details along with the approval. Your website is verified to be posted on this platform, and you are all set to earn ample money by receiving sponsored posts on your blogs.
How to Publish the Article on Flyout- Flyout.io Review?
You need to click on the link 'View Article' under the preview column, and the article you want to post will appear in your browser window.
The article's link needs to be updated to a live article if you want to post the article appearing in the browser window. You need to click the 'Approval Offer' button.
On the contrary, if you think the article is not up to the mark and needs some changes or corrections, you can click 'Reject Offer' and enter the reason for rejection.
Note: The maximum time a user gets to publish the article is 3 days. This timer is associated with every sponsored post-offer, which means the order automatically gets canceled if you fail to publish the article within the required time frame.
Also Read: 25+ Best Affiliate Programs in India
Flyout Review- Is Instant Publishing Option Available on Flyout?
If you list your blog on Flyout, it supports instant publishing for the content you want to upload. It allows the blogs to publish automatically that further helps in saving your time and efforts. However, you should know how to set up the process of auto-publishing:
Visit the Flyout website and log in to their account.
Go to the 'Blogs' section, and click 'Apply' on the blog you want to publish
Now, you need to download and activate a plugin.
Select 'Verify Status' once the plugin is installed.
You will be required to create an author account after you can complete the verification process successfully.
The next step is to complete the setup of the author account and select 'Verify Account.'
You will be notified with a message stating that the verification process was successful.
When do you start getting paid on Flyout?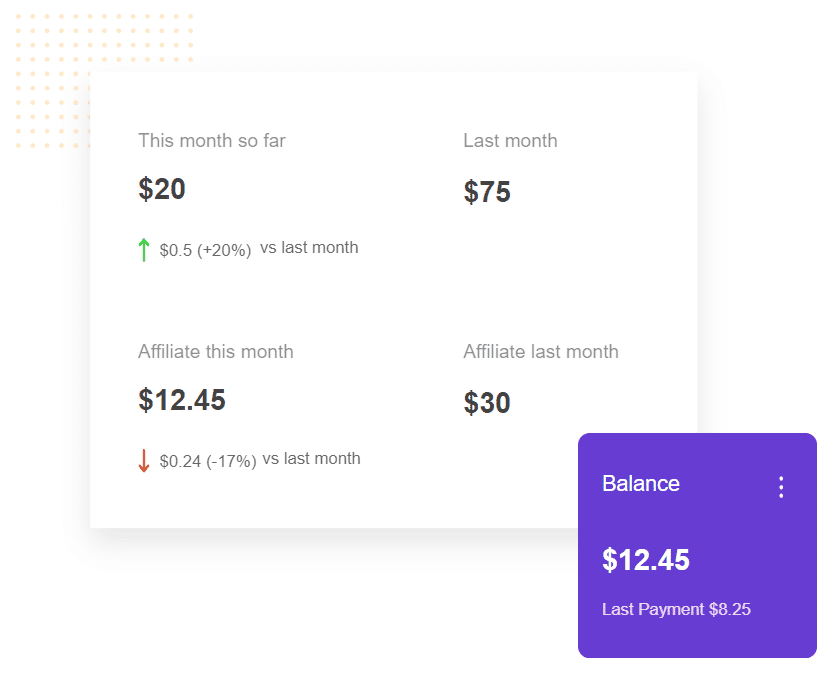 You start earning handsome income through this platform as soon as your website or article gets approved. Once it's done, you will be able to inside the Blog section as 'Approved.'
Do you know why Flyout.io review is full of satisfied customers? One of the reasons for an excellent Flyout review is the build-up and exaltation it provides to your website or blog. In a nutshell, it boosts your website, intriguing the advertisers. This enables your website to generate many impressions that you can check inside the performance section. More will be the impressions, better it will be for your website.
Now, it solely depends upon the advertiser whether they will find their products apt to post on your website or not. Although Flyout will ensure the maximized lead generation for your website, other factors can still immensely affect your website in getting sponsored posts and captivate more advertisers, including the power of your content, UI/UX, and average views of your site and the entire design of your website.
If the advertiser agrees to post their ad on your site, you will be able to see an increase in the 'Drafts' tab inside the Performance section. Increasing the drafts signifies some advertiser is writing the content to be published on your website. You will receive an email as shown below once the advertiser is done writing the content:
Receiving this email will confirm your order, which will also appear in the 'Orders' section.
Now, clicking on 'Accept' will provide you full access to the advertiser's post and allow you to publish the content on your website. You need to copy the post and paste it inside the Content Management System (CMS) you are using. One of the best and most commonly used CMS is WordPress.
As soon as you copy the content on your website, all you need to do is copy the public link from your website and paste it inside Flyout. Doing this will complete your order. You can check the revenue you earned through sponsored posts inside the 'Balance' section.
When the order is marked complete, and your published sponsored post starts getting more views, you will be paid between the 8th to 15th of every month. The payment may vary depending upon the number of impressions your sponsored post can generate.
Also Read: 20 Websites Where You Can Earn $100 Daily
Flyout is designed for?
Flyout platform is particularly designed for bloggers who have a strong urge to make more money by listing their blog to be accepted as sponsored posts and let advertisers promote their product or service. It is a win-win game; that's why it has become extensively famous and proven to be an ideal platform for bloggers and advertisers.
The significant advantage the advertisers get if they promote their product or service through this platform is that they can advertise their product at affordable prices compared to other sources.
Flyout.io Review with Proof- Why should you join it?
You can check out Flyout Review on multiple websites. It would help if you typed Flyout.io review on Google or any other search engine; the results will demonstrate how exceptional this platform is for bloggers.
If you have substantial traffic on your blog, you can effortlessly make money through sponsored posts through this platform. Flyout is best known for providing sponsored posts to bloggers and website owners who earn a bonus revenue, which is way too higher than CPC Adsense income.
Flyout does not encourage cold emailing and waiting for someone to sponsor your site, especially when it appears to be thriving. This platform's primary objective is to ensure your websites' collaboration with the appropriate advertisers you deserve. Overall, it results in creating a win-win situation for everyone.
How to Track Commission on Flyout Affiliate Program?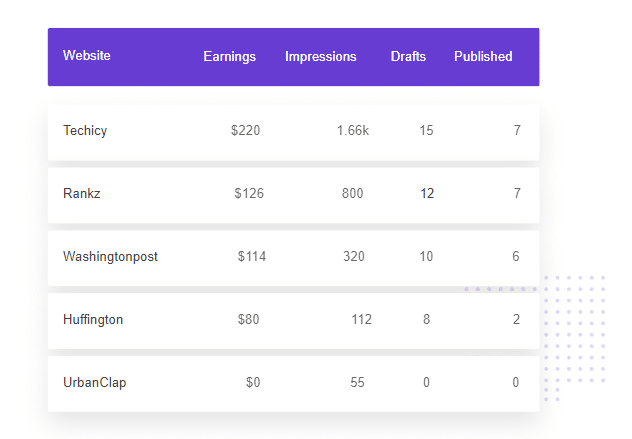 Once you sign up with its affiliate program, you will get access to its dashboard, from where you will be able to see the detailed insight of your affiliate program.
It will feature five insights, including the Click section, Signups section, Submitted section, Accepted section, and Earnings section, as shown in the screenshot below:
The clicks section represents the total number of clicks you have got on your affiliate link.
The Signup tab represents the total number of signups.
The Submitted section displays the total number of blogs submitted on this platform.
The total number of blogs approved will appear in the Approved section.
All your earnings will be showcased in the Earning section.
Flyout.io Review- Is it a Legitimate Website?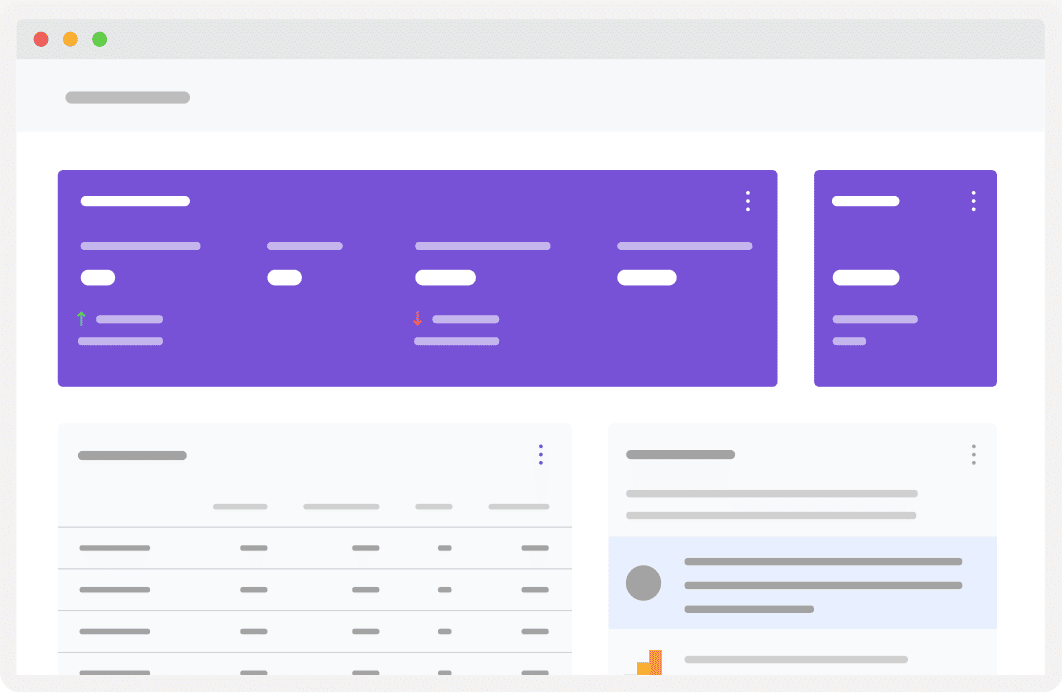 Flyout website is one of the most trusted websites that are well-known for paying bloggers for uploading sponsored posts to their websites. Furthermore, this platform helps all bloggers earn extra with each sponsored post compared to various other platforms.
Also Read: 50+ Best Recurring Affiliate Programs
How does Flyout Make Money?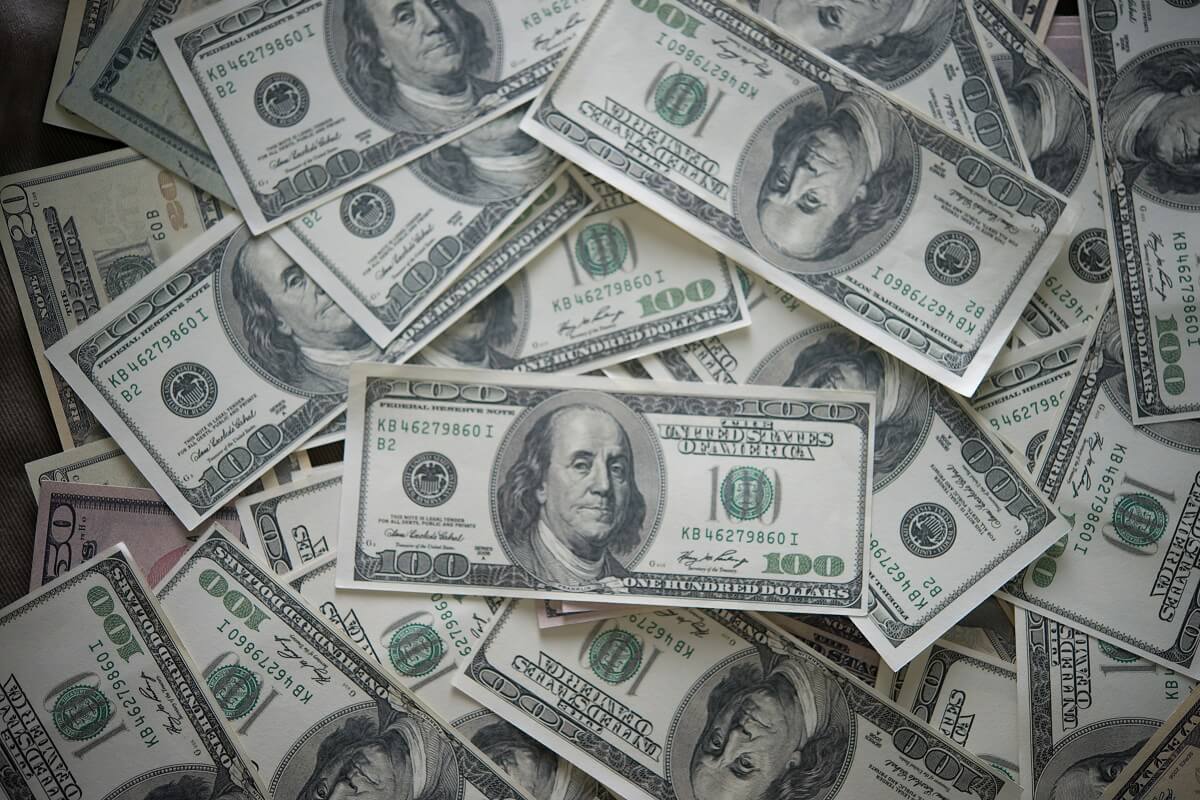 Flyout is an online advertising platform connecting publishers/bloggers/website owners and advertisers to generate more revenue by publishing each sponsored post. The income is generated for publishers as well as advertisers. They are immensely benefitted from the sponsored posts' ads, further helping them get their products promoted through sponsored blogs.
Now the question is, how does Flyout make money? It charges a nominal amount of commission from your advertisement value, circa 20% of the total value.
Flyout Referral Program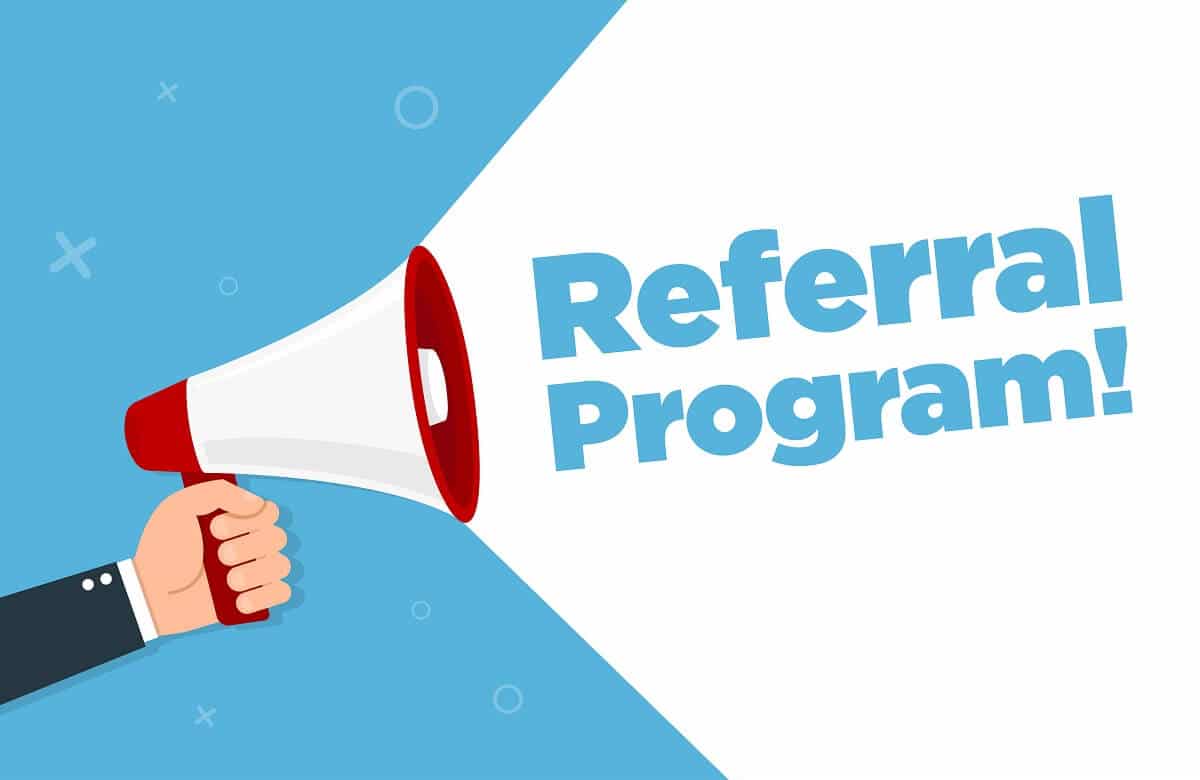 Increase your chances of earning more with the help of the stellar referral program of the Flyout platform. This referral program will provide an opportunity to give you an incentive for the business you bring to the platform. This platform offers $15 to all its users who are participating in their referral program and brings new bloggers to Flyout.
Recommended: The Moneytizer Review (2021)
Flyout follows a seamless process of payments. That's why Flyout.io Review is above extraordinary when you will visit any website. It releases the payments following the NET 30 rule, which implies they pay for 30 days. Also, they have kept a minimum payout of $100.
Flyout is a powerful platform not only for writers or bloggers but also for advertisers. You can sign up to this stellar platform, get some sponsored posts, and start boosting your income like never before!
You can provide us with your feedback in the comments section and write to us once you start using it and let us know the Flyout Review.