The Government of India has announced that a revamped Financial Inclusion Mission would soon be launched in India with added facilities which include savings, remittances, credit, insurance, and pension.
FINANCIAL INCLUSION INDIA IN MISSION MODE
Last week, the Finance Minister Shri Arun Jaitley announced that the NDA Government is planning to launch a new Financial Inclusion Mission which will provide urban and rural households of India with savings, remittances, credit, insurance, and pension facilities. He reiterated that this new financial inclusion drive would be different from the earlier drives which were focussed only on the opening of no-frills bank accounts in the rural areas of the country.
This announcement was made by the finance minister soon after he held a meeting with the CEOs of public sector banks and different development financial institutions in the capital. The meeting was also attended by the Secretary, Department of Financial Services, Deputy Governor, Reserve Bank of India, Additional Secretary, Department of Financial Services.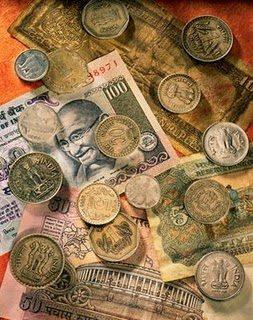 Elaborating further on the changes in the new financial inclusion initiatives, the Finance Minister further said that the Government of India would this time target individual households instead of the entire village. There are an estimated 7.5 Crore households in India who do not yet have a bank account and these households will be the focus on the financial inclusion mission.
The new Financial Inclusion Mission will have two phases with Phase-I starting from 15th August 2014 and extending up to 14th August 2015. Phase-II would then kick in and last until 14th August 2018. The bulk of the savings, credit, and remittance services will be offered in Phase-I, and insurance and pension would be covered in Phase-II.
The Finance Minister also elaborated that India has very low levels of financial awareness, which was hampering the financial inclusion drive and it was important for people to understand the importance of availing the different financial services which will in-turn help them participate in India's growth story.
DIGITAL FINANCIAL INCLUSION IN INDIA
Technology has made rapid strides in the last few years and therefore the Government is planning to use technology especially – Mobile based services in a big way to fast track financial inclusion in the country. Till now the primary method for branchless banking has been through business correspondents and the government has begun work to make Business Correspondents a viable model in India.
The Finance Minister also added that in the past, the Know Your Customer (KYC) guidelines were hampering account opening and this has now been simplified with the e-KYC facility introduced in banks.
Comparison between Two Programs
| | |
| --- | --- |
| Old Financial Inclusion Program | New Financial Inclusion Program |
|  Village-based approach for  villages where the population greater than  2000 (Limited Geography) |  Households in all villages |
| Only Rural | Both Rural and Urban |
| Mobile BC | Fixed Point BC in each SSA comprising of 3 to 4 villages. This visit other villages in the SSA on fixed days. |
| Focus on the opening of Basic Savings Bank Deposit Accounts (BSBDA) | Focus on Financial Literacy, the opening of BSBDA Account, Convergence with other subsidy schemes& Micro Insurance/Pension, RuPay Debit Card, USSD Scheme, Kisan Credit Card |
| Monitoring by banks | Monitoring Mechanism at Centre, State, District level. Active participation of state and district emphasized. |
| Operation of Accounts offline; separate server. | Accounts online 'on CBS of banks. Provision of RuPay Card to each account holder giving him the freedom to operate anywhere |
OTHER IMPORTANT DECISIONS WHICH WERE ALSO TAKEN AT LAST WEEKS MEETING OF CEO'S OF PSB'S AND FI'S ARE AS FOLLOWS:-
1. The new emphasis on fixed point Business Correspondents (BCs) like
a. Common Service Centres (CSC's)
b. Gramin Dak Sewak
c. PDS shops
d. NBFC's
2. Banks to explore the possibilities of installing ATMs in rural areas under the RBI subsidy scheme.
3. Convergence with the efforts of UIDAI to enroll beneficiaries for Aadhar number during the account opening
4. Convergence with the efforts of other programmes for SHGs/JLGs
5. e-KYC to be used for the opening of accounts in the camps where Aadhaar number is available
6. Financial Literacy material would be standardized by IBA
8. Logo/tagline of the plan to be used on all correspondence material for one year
9. Overdraft facilities would be after satisfactory operation.
10. Grievance redressal cell at State level by State Level Banker's Committee(SLBC)
11. In order to ensure the viability of BCs Banks would start a financing scheme
12. Banks would take Micro ATMs which are Aadhar enabled
13. All passbook based KCCs to be enabled on RuPay card
14. Mobile wallet cash points also to be used as BCs
15. Monitoring mechanism strengthened
16. State Governments requested to depute an officer to SLBC for monitoring purpose