You can probably find a fidget spinner in almost every toy store. In 2017, they became so popular that the majority of children owned one fidget spinner at least. However, fidgeting is not a novel human activity – it is hardly the most sophisticated innovation. Maybe that is why the craze for these toys seems to have died down, though some people still use them. In this article, we will learn about the meteoric rise of this spinning toy and how it gradually declined in popularity.
Fidget Spinners: The Rise and Fall
A few years ago, there was a time when everyone wanted a fidget spinner. They were all over social media and news outlets. This spinning toy captured the imagination of many but soon disappeared into obscurity. Before we take a look at its history and craze, let us learn more about this toy.
What is a Fidget Spinner?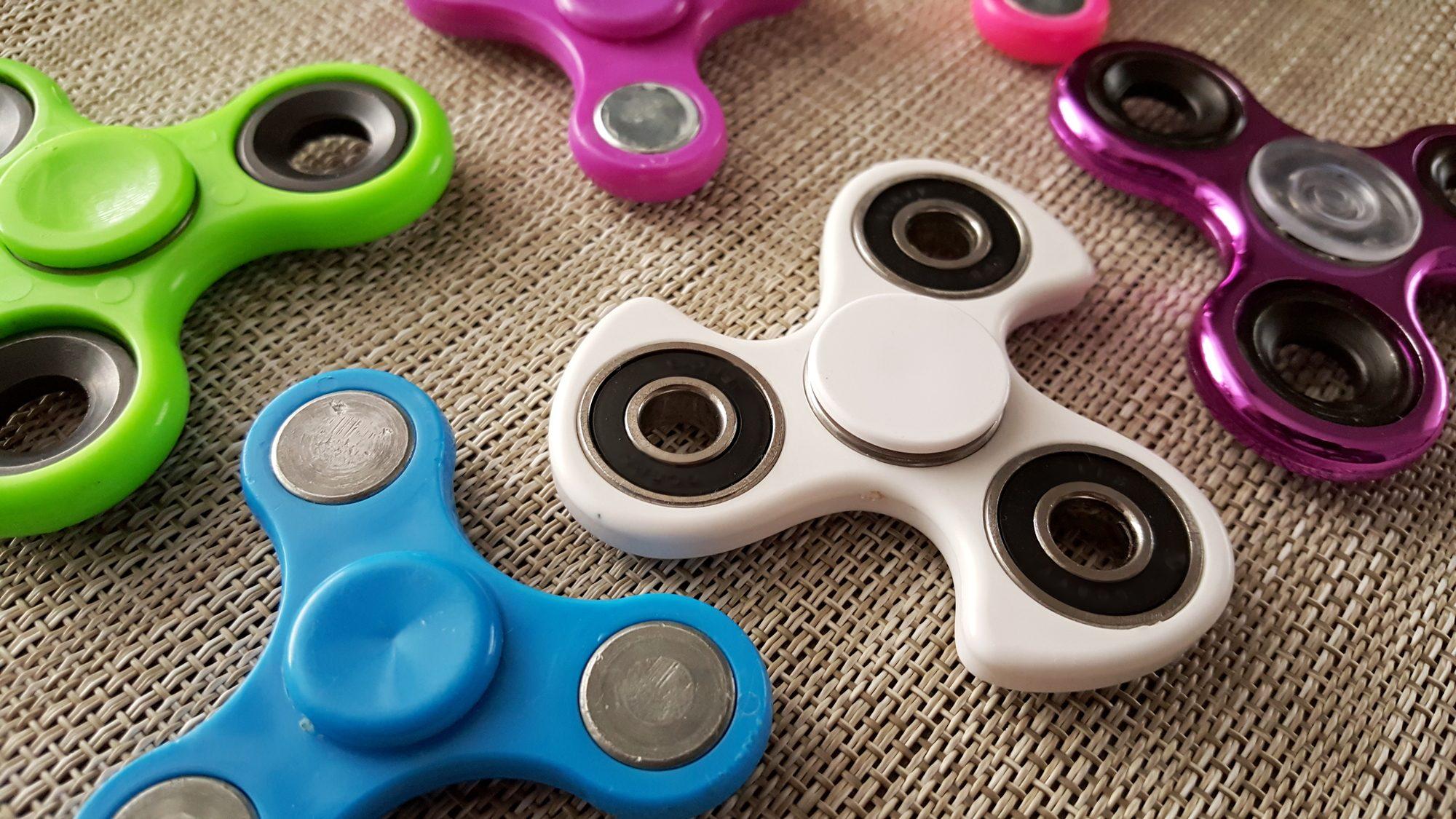 People have been creating gadgets and toys specifically for fidgeting for thousands of years. Another contemporary item to add to that list is fidget spinners. Anyone can benefit from using this fidgeting toy, no matter where they are—at work, home, school, or wherever.
It's intended to ease anxiety and improve focus and serves to be useful to have on hand. You can balance the toy on your finger and spin it, which not only improves concentration but also enables some fascinating acrobatics. The popularity of fidget spinners skyrocketed in 2017.
When did Fidget Spinners Come Out?
Fidget spinners were first created by Catherine Hettinger. She came up with the concept for the spinning toy back in 1993, but Hasbro rejected her prototype. A fidget spinner is a stress-relieving tool for persons with autism, anxiety, and ADHD. Due to its movements, it aids in releasing nervous energy. It doesn't appear that the toy fits the definition of a spinner. Nevertheless, she came up with a design that influenced the direction of future toys.
Later in 1997, Hettinger's spinning toy received approval. The rounded form resembles a frisbee. Hettinger presented her product to Hasbro not long after receiving the patent. Later, they sent her a letter of rejection.
In 2013, Russell Hettinger created spinning toys. However, the patent finally expired. This made it possible for other spinner designers to emerge. One early spinner that employed bearings, and a ball joint to spin was the Torqbar, invented by Scott McCoskerey.
To make these spinners available to the general public, MD Engineering filed a patent shortly after the Torqbar was made available on YouTube in September 2015.
As other parties were producing cheaper imitations of the Torqbars, McCoskery got a head start on the competition by doubling the number of prongs and switching to hard plastic. As a result, these gadgets came to be known as "fidget spinners."
In 2017, the most well-liked gadget, fidget spinners, were still in demand. Even though new toys like Hatchimals, drones, and games have been released, spinners remain the most popular on Amazon. Brands jumped on the fidget spinner trend quickly; in particular, Disney produced spinners in the form of Iron Man and Frozen snowflakes.
Since fidget spinners don't have a patent, anyone can add flair to the design. Spinners come in various sizes, shapes, and styles nowadays. Some have extra pieces that light up or are designed like animals.
The popularity of fidget spinners skyrocketed in 2017. It is made to balance on your finger and spin as you hit it, which not only improves concentration but also enables some exciting acrobatics. It's intended to ease anxiety and improve focus, but it's also just a nice toy to have on hand.
When were Fidget Spinners Popular?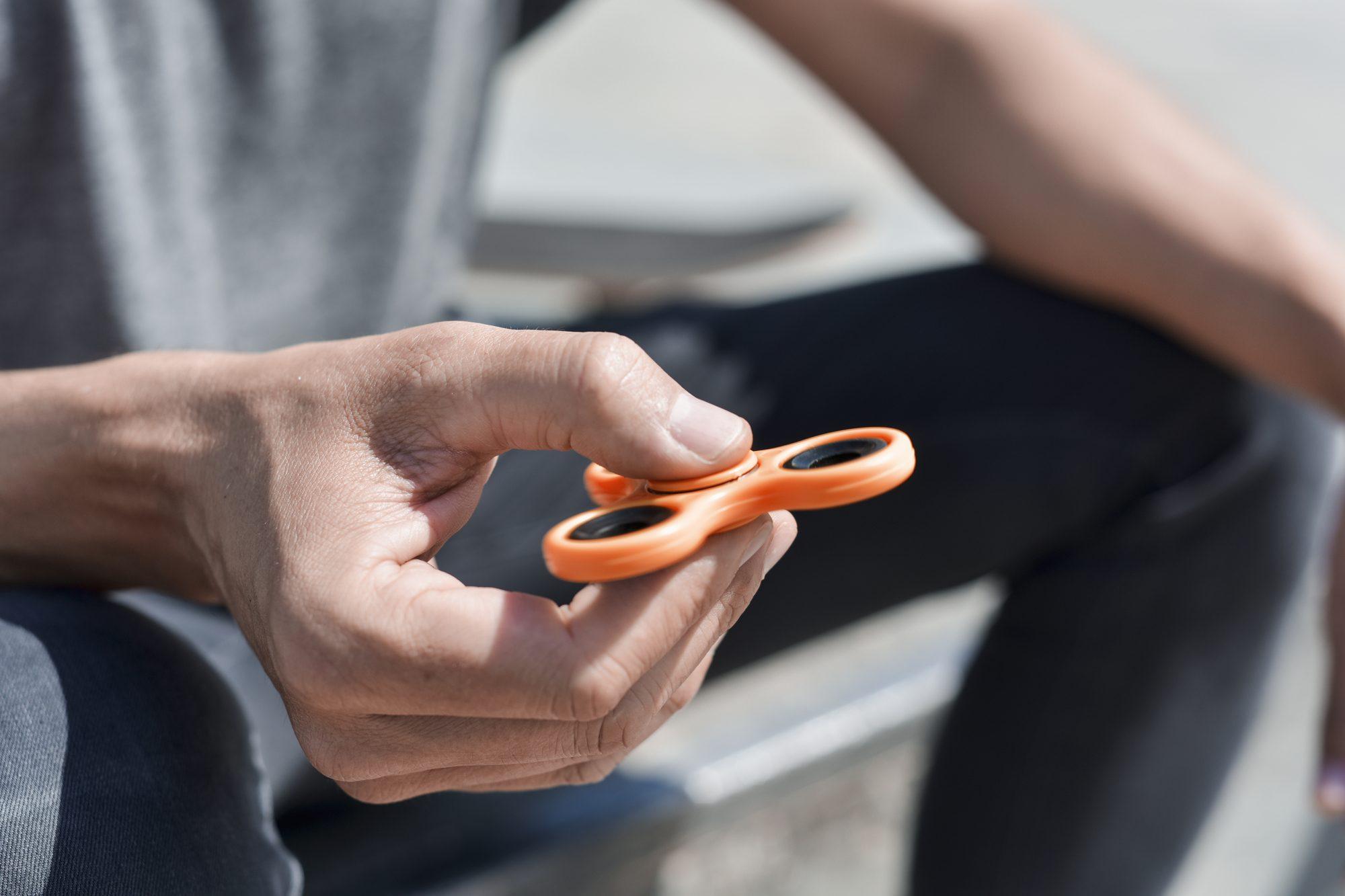 You might be thinking, when did fidget spinners come out and when were fidget spinners popular? A trend is a social process in which style or taste develops, according to Henrik Vejlgaard, author of the best-selling book Anatomy of a Trend." Before becoming a widely accepted trend, new styles or tastes must gain popularity among diverse trendsetters.
In 2017, the fidget spinner rose to fame as the star of web videos and received extensive media coverage on regional news channels. Additionally, social media played a significant role in the fidget spinner's ascent to fame.
Even famous celebs joined the trend! One factor that contributed to those toys' success was the video-sharing website YouTube. With 30 million daily viewers, YouTube has around 6,970,000 videos featuring fidget spinners as this article is being published. A million or more people have already watched all 20 videos on the first page of a YouTube search for fidget spinners.
Fidget spinner is a fun tool you can spin to pass the time. With your fingers firmly in place, you can utilize it by spinning and gently flipping. Unaware of the fact, spinners are one of the most talked-about toys.
Before the fidget spinner gained significant traction, it was around for 25 years. It remains a popular item, but not in the same way that it did when it originally appeared. Culture does not alter due to trends; fads are merely temporary trends. Thanks to digital marketing, staying updated on the newest trends is simple.
Journey of a Fidget Spinner
When did fidget spinners come out? In December 2016, Fidget Spinners were so popular that a reputable media outlet suggested buying them as gifts for Christmas. In 2017, fidgeting gained popularity before swiftly losing significance. In June, they were written off as a passing craze and a trend.
Children first embraced fidget spinners. Teenagers use them at home and in school. Spinners were first traded, sold, and purchased. Teachers occasionally took them away from kids. Amazon has recently seen a spike in sales of spinning toys. Spinners are surpassed in popularity only by influencers, high fashion, and the media.
Recently, fidget spinners became a massive sensation that attracted the attention of toy manufacturers, influencers, and the media. They were quickly in greater demand than supply, at least initially.
Due to issues with fidget spinner usage, schools have banned or are considering banning them from the classroom. Some producers assert that their products can benefit pupils who suffer from autism, anxiety, or ADHD.
Benefits of Using Fidget Spinners
Here are some uses a fidget spinner has in day-to-day life:
If the family's young children aren't playing with toys, they could demand too much attention and obstruct decision-making. One theory is that fidgeting may occupy brain regions that might otherwise divert your attention from the rest of your brain with unrelated thoughts.
Another theory is that thought process and expression include the body in some way. Research has shown that physical activity can help with cognitive tasks like doodling to help with thinking and writing or to help with remembering in various ways. For instance, try singing a song while remaining completely motionless, giving a TED Talk, or composing a lengthy email. So, fidgeting might improve your ability to think and communicate.
Thirdly, fidgeting is part of a routine. Rituals can provide a sense of order, regularity, and comfort that may be lacking in daily living. For instance, squeezing a ball or tapping your pen repeatedly can be soothing mini-rituals and stress-relievers.
Fourth, fidgeting fosters emotional attachment to objects. For instance, a warm blanket, a ball, or a fidgeting toy, can help people partially meet a basic human need for emotional connections.
Where do We Find Fidget Spinners Being Used?
The general public, including professionals who can't sit still in meetings, students who need to concentrate, and even businesses who need to advertise, can all benefit from using this fidgeting toy. Fidget spinners would be helpful for any of the following:
Athletic Teams: Struggling to concentrate during the game? You can get a fidget spinner and use it while watching the game from the crowd.
Vacation Camps: It's time for kids to put down their devices and venture outside! Teachers recommend taking fidget spinners to camps and using them as an activity because it helps improve brain activities and concentration among children.
Corporate Enterprise: Do you require stocking stuffers for your staff during the holiday season? All you want is something on every desk and nothing can be better than gifting a fidget spinner.
Thematic parks: The best way to keep in mind a ride on a roller coaster or your visit to a well-known attraction is with a memento fidget spinner. It is understandable why Sea World agreed to purchase branded spinners in 2017!
Public Events: You can't go wrong with having fidget spinners if your town is hosting a festival or fair. They'll be almost as popular with kids as cotton candy and pony rides.
Conferences: Training and seminars can quickly become highly monotonous. You can give a fidget spinner to every visitor to lighten the atmosphere. When it's time to network, they also make great conversation starters.
Non-profit Raising Events: Every cent counts toward the overall goal. Selling fidget spinners in your store can help your non-profit fundraise the money it needs.
Also Read: How much does TikTok pay you for 1 million views? Pay Per View Guide
Downfall of Fidget Spinners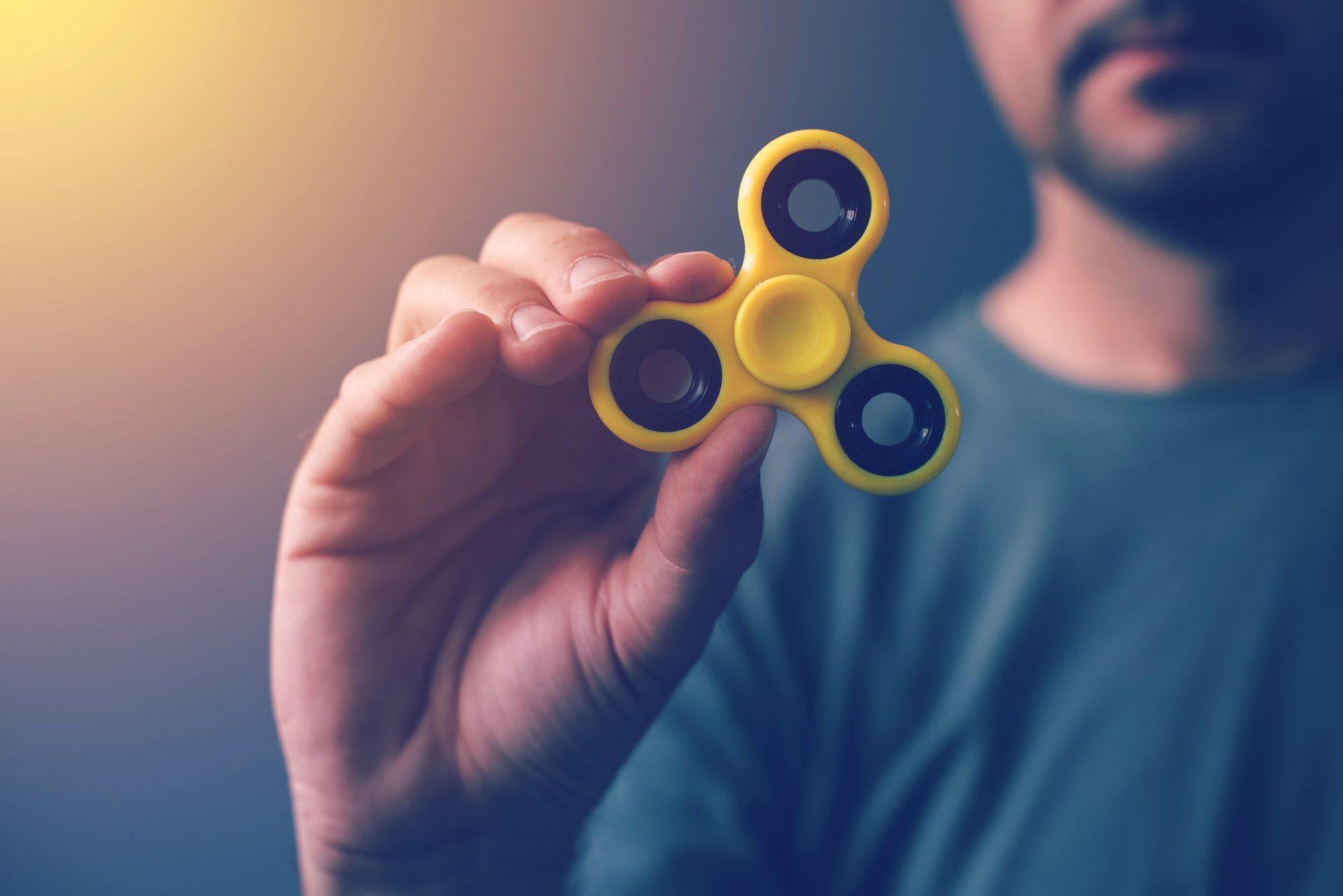 Most toy fads have experienced boom and bust cycles, but the fidget spinner is in a league of its own. Last Spring, they were everywhere but mercifully disappeared as swiftly as they had arrived.
Allan Maman and Cooper Weiss, two 17-year-olds employing a 3D printer and promotion via Instagram and other social media, were the catalyst for the Fidget360's meteoric growth beginning last winter.
Maman& Weiss's vibrant plastic toys appeared everywhere for a few months. And there were thousands of copies of the Fidget360 in every toy department, every rack for impulsive buys, and every online nook of Amazon Marketplace and eBay not long after it rose to trendiness. Over the past couple of years, spinning has faced some complex challenges.
Slice Intelligence reports sales peaked on May 5, 2017, making up 17% of all online toy sales. Furthermore, 34% of sales were reportedly made to middle-aged women, possibly by mothers who wanted to avoid having their restless children drive them crazy.
Big toy retailers, who typically decide what sells, were initially taken off guard. Children discovered and disseminated fidget spinners as a toy on social media, mainly on YouTube and Instagram. Spinners were not the subject of any individual or company patents. Hence no licensing payments were necessary to produce them.
They are frequently produced in large quantities in China by companies that once produced smartphone accessories. Some of them were produced utilizing 3D printing. Small businesses have benefited since they may now stock these unbranded items from anywhere, they can locate.
While Maman & Cooper updated their manufacturing and secured a Walmart placement for the Fidget360, dozens more businesses swamped websites and toy stores with imitation products. Anyone could make these because there was no patent, and many people did.
The kids moved on, but the idea might have developed into a complicated new sales niche. By September, Fidget spinners had wholly disappeared from the Amazon sales charts. Still, new businesses continued to release spinners that could reach the top of Amazon's sales rankings, if only for a short while.
Most of these items weren't even spinners; they were merely toys that had been given the keyword "fidget" to capitalize on search terms. People utilizing them have reportedly suffered injuries and even died.
The worst is that most American school districts have stopped using them in the classroom. Although fidget spinners have won the war, there is still a place for fidget toys on retail shelves.
Are Fidget Spinners Still in Demand?
As per the U.S. National Library of Medicine, Fidget spinners may improve brain activity, even though there is a microscopic study on their effects on focus and anxiety. These low-tech devices can assist us in doing bodily chores. Right now, practically every fidget spinner maker is enjoying success.
Before 2017, they were only used for tinkering. However, now that they are back in style, everyone wants one. Fidget spinner sales have increased significantly due to it becoming one of society's must-have items.
So, as we can see, the fidget spinner craze captivated the world with its sudden popularity, but as quickly as it rose, it eventually waned into obscurity. This brief yet intense phenomenon serves as a testament to the unpredictable nature of trends and consumer preferences.