IPOs are one of the least risky investment avenues. The kind of money you can make by investing in an IPO sometimes seems to be unreal. Exxaro Tiles IPO became one of such maximum IPOs that open with profits and make investors quite rich. In this article, we will learn about Exxaro Tiles IPO and its share price, strength, and weakness.
Exxaro Tiles IPO, Share Price, Date, GMP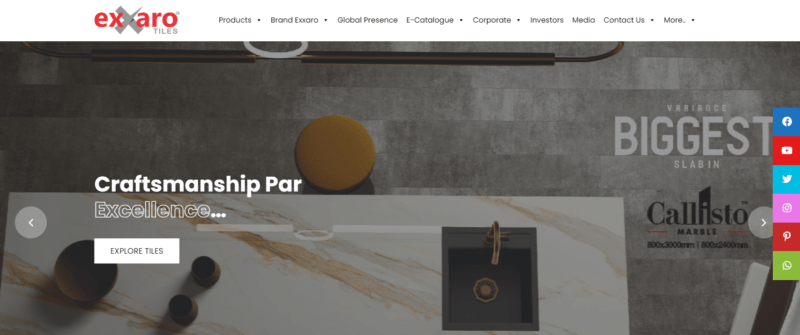 In the year 2021 just like any other year, quite a few IPOs made their way to the market for investors to invest in and one of those was the IPO of Exxaro Tiles. 1,34,24,000 shares worth 161.09 crore rupees were put on sale by the company in 2021.
Of these shares worth 134.23 crores were freshly issued while shares worth 26.86 crores were up for sale. Retail investors were offered 52,62,200 shares in total.
The IPO application was open from 4th August 2021 to 6th August 2021 and allotment, initiation of refund, credit of shares to delay account, and listing happened on 11th, 12th, 13th, and 16th respectively.
The lot size of the Exxaro Tiles IPO was 125 shares per lot and so a minimum of 125 shares was available to investors for 15,000 rupees while the investors could get a maximum of 13 lots or 1625 shares for 1,95,000 rupees.
The IPO like most others was oversubscribed as the demand exceeded supply by 22.65 times. Employees were also offered the company shares and also got a discount as compared to other parties to whom these shares were available.
About the Company
Exxaro Tiles as the name suggests is a tile manufacturing company. Be it the bathroom, kitchen, or even your parking area they have got a tile for every area of the property.
The company commenced its operations in the year 2007-08 as a partnership firm and back then they manufactured frit. However, over the years they have grown their business by diversifying, expanding, and evolving it.
Some words like discipline, integrity, responsibility, and quality have been responsible for the success of this brand and have seen them establish verticals while also making them strong and successful.
Exxaro Tiles IPO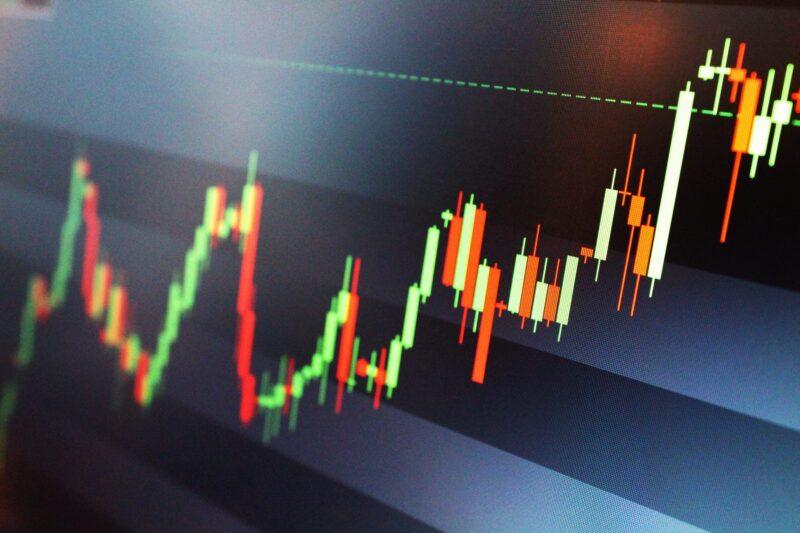 Here are some important that you should know about Exxaro Tiles IPO:
Exxaro IPO was subscribed 17.67 times by the QIBs, 5.36 times by the NIIs, and 2.53 times by the employees.
QIBs were offered 13,15,550 shares, NIIs were offered 46,04,425 shares
The proposal was to get the share listed on both NSE and BSE and it finally happened on 16th August 2021 almost 2 weeks after the applications were opened up for subscriptions.
It was a book-building IPO.
The registrar of this IPO was Link Intime India Private Ltd.
Competitive Strength
Let us now take a look at some of the things that make Exxaro Tiles IPO an attractive investment option.
The company has a state-of-the-art manufacturing facility that focuses on things like design and quality.
The company has a large portfolio of products.
The company has a strong management team and experienced promoters.
The company has a widespread network of dealers who are aided by in-house sales and marketing teams.
Risk factors
Here are the risks involved with Exxaro Tiles IPO that you should know about.
The volatility in the price or supply of raw materials, stores, and spares.
Shortage, non-availability, and fluctuations in the price of water, power, or fuel.
Working capital requirement is high.
Can't protect intellectual property rights from being violated.
Their manufacturing and R&D departments are both located in the state of Gujarat and so one problem in the state can lead to a stoppage in manufacturing.
Foreign currency exchange rate fluctuations, changes in tax norms, etc. pose risks associated with overseas markets.
The Pandemic effect.
Company performance depends on the performance of related industries such as infrastructure, real estate, and more.
Can be impacted by drastic changes in regulatory requirements governing their or their customer's products.
Customers can modify or cancel their orders.
There is no long-term or definitive agreement with dealers or customers.
The company can't predict demands for its products and so can't manage its inventory accordingly.
Exxaro Tiles IPO Subscription Details
Given below are all the important subscription details related to Exxaro Tiles IPO.
| Category | Subscription (Times) |
| --- | --- |
| QIB | 17.67 |
| NII | 5.36 |
| Retail | 40.05 |
| Employee | 2.53 |
Since all the parties who were offered shares went ahead and oversubscribed their chunk the total supply was exceeded by demand by 22.65 times. This in turn made sure that the IPO had a positive opening as demand exceeding the supply painted a positive picture for the stock.
Exxaro Tiles IPO Events Date
In the table given below, you can find all the crucial dates related to Exxaro Tiles IPO.
| Event | Date |
| --- | --- |
| IPO Opening Date | Aug 4, 2021 |
| IPO Closing Date | Aug 6, 2021 |
| Basis of Allotment | Aug 11, 2021 |
| Initiation of Refunds | Aug 12, 2021 |
| The Credit of Shares to Demat | Aug 13, 2021 |
| IPO Listing Date | Aug 16, 2021 |
There was a gap of just 12 days between the opening date of the subscription and the listing of shares on both NSE and BSE. In less than 2 weeks the investors saw their capital grow at a decent rate.
Exxaro Tiles IPO Share Price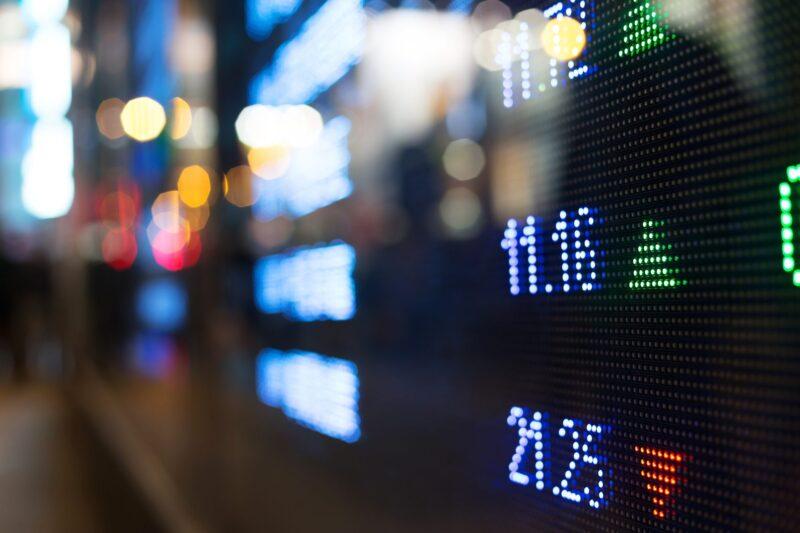 So we have been building up the hype about Exxaro Tiles IPO share price opening on the up but what exactly did the numbers involved look like? There were a total of 1,34,24,000 shares on offer and each of these shares had a face value of 10 rupees.
However, the band price of the share was set between 118 and 120 rupees, and since each lot had 125 shares the cost of one lot came to 15,000 rupees. However, this was the case with all the parties involved apart from the employees.
Employees were also offered shares during the Exxaro Tiles IPO phase and they got a 12 rupees discount per share which meant that one share for them was priced at 108 rupees which meant that a lot cost them 13,500 rupees or 1,500 rupees less than others.
The promoters held 56.09% of shares before the IPO but only 42.5% after it. The total assets of the company had increased in the past 2 years but fallen as compared to the previous year. The total revenue of the company had increased when compared to the previous 2 years. Profit after tax had significantly gone up from the previous 2 years.
Also Read: BYJU Stock Price, IPO Date, Valuation
Exxaro Tiles IPO Allotment Status
From application to listing all of it happened in 12 days. The IPO was opened for subscription on the 4th of August 2021 and the closing date fell on the 6th of August 2021.
The basis of allotment took place on the 11th of August 2021, on the 12th of August 2021 refunds were initiated, on the 13th of August 2021 shares were credited to Demat accounts and on the 16th of August 2021 the listing of shares on NSE, and BSE happened.
So those that wanted to check Exxaro Tiles IPO allotment status, they could do so starting from the 11th of August 2021. All they had to do was log in to the BSE website official registrar Link Intime website and check their application status online.
Only these two websites could provide the official information regarding the allotment of the IPO of Exxaro Tiles. To confirm the same they could also see the credited shares in their Demat account on the 13th of August 2021.
When the shares got listed on NSE and BSE on the 16th of August 2021 the Exxaro Tiles IPO price was 126 rupees per share or 5% up from its upper band price on NSE and the closing price was 132.3 rupees per share or 10.25% up from its upper band price.
During the build-up to listing the IPO was expected to open a minimum of 7 rupees above its upper band price or a maximum of 20 rupees above its upper band price. The traders who got the IPO made a decent profit in less than weeks as the IPO gained at least 12.3 rupees per share when it closed on day 1.
So that rounds up all that there is to know about Exxaro Tiles IPO. It opened to a 5% profit and closed by gaining more than 10% on day 1 – that should suggest why the IPO was a successful one and generated anticipation among investors.