Digital India is growing increasingly popular, especially since the pandemic struck the world. Taking advantage of online resources, SMBs in India are experiencing growth and increasingly embracing digital tools. Digital eCommerce platforms serve as primary sales channels for Indian SMBs, as per GoDaddy, a leading domain registrar.
The sample included 569 small business owners from India, and the report by GoDaddy encompassed a total of 4,800 participants from various countries. Among the surveyed small business owners in India, around 14% generated more than three-fourth of their revenue through online sales, while more than 35% earned over half of their revenue online.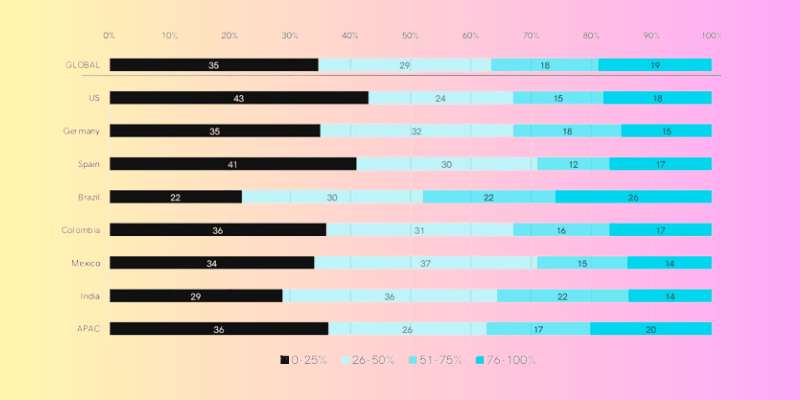 Small businesses have been using digital channels to market their products or services for varying lengths of time. In India, 55% of surveyed businesses have been selling through digital channels for 1 to 5 years. In India, 21% of small businesses have been selling online for 6 to 10 years, while around 10% have been selling online for less than a year and less than 15% have been selling online for over 10 years.
As revealed by the Small Business Data Observatory 2023 report, in India, around 62% of small businesses utilize websites, online stores, or e-commerce platforms as their primary sales channel for business expansion, surpassing the worldwide average of 61%. Additional channels used for this purpose are phone, business website, physical outlets, online marketplace, etc. This shows that digital eCommerce platforms are primary sales channels for Indian SMBs.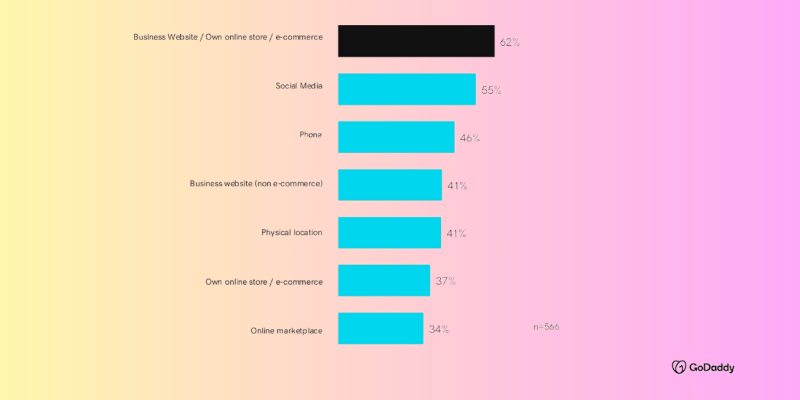 Social media platforms have been an important part of the sales strategy for small businesses, with 58% of entrepreneurs globally using them for selling. Latin American countries such as Mexico, Colombia, and Brazil have shown higher acceptance of social media platforms compared to 55% in India.
Moreover, India stands at the forefront when it comes to utilizing online marketplaces as a potential channel for conducting business, surpassing other surveyed countries significantly. Approximately 35% of Indian small businesses leverage online marketplaces, while countries like Mexico, Spain, Colombia, and others trail behind in comparison.
Digital eCommerce platforms serve as primary sales channels for Indian SMBs. Although technology adoption provides a competitive advantage for small businesses worldwide, there are challenges that affect their growth. The primary challenge is increasing the number of customers, as acquiring new customers is crucial for expanding revenue and ensuring business sustainability in a competitive market.
Small businesses globally also face challenges related to optimizing costs, improving business visibility, and enhancing internal processes. Small businesses in India demonstrate great enthusiasm in establishing their online presence, employing various strategies such as 35% creating social media profiles, and more than 30% engaging in online advertising and directly reaching out to potential customers.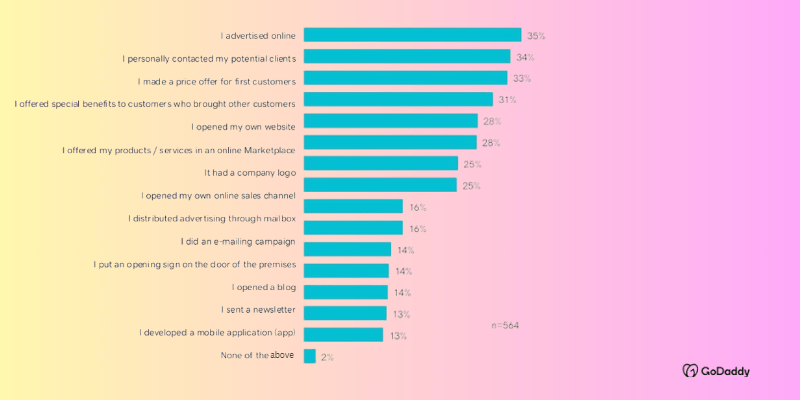 More than 45% SMBs are of the opinion that advertising on social media is the most effective way of promoting their business in India. This is followed by Google Ads, business websites, offline advertising and e-mail campaigns.
Another significant challenge is fostering customer loyalty for long-term success and stability. This involves not only encouraging repeat purchases but also establishing an emotional connection with the brand, generating positive recommendations, and promoting greater engagement in loyalty programs and promotions.
Source: GoDaddy report