The Current Bank App is a revolutionary mobile banking solution that is transforming the way people manage their finances. Using the Current Bank App Promo Code, you can access a range of exclusive benefits, discounts, and promotional offers that will enhance your banking experience even further. In this article, we will guide you through the amazing features of the Current Bank App and how you can make the most of the promo code to maximize your savings.
Current Bank App Promo Code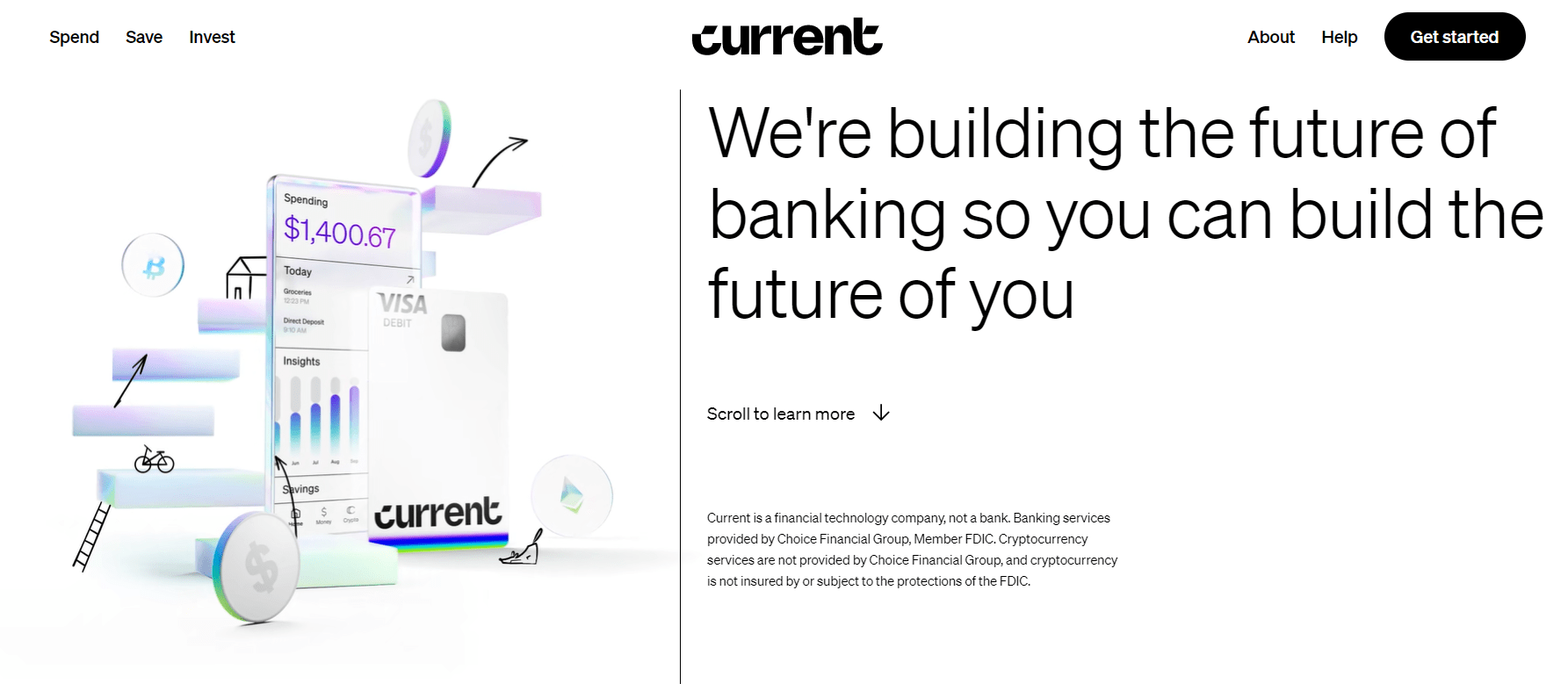 The Current Bank is not a real bank, but a financial institution that is the future of banking. It is unlike any traditional bank that we have today, which is why their functioning is also different from others. While it is not common for banks to give away promo codes and rewards to their customers, you can use the Current Bank app promo code and score cash from them.
The code is usable only by new users who sign up through the campaign link. All they have to do is put in the code WELCOME50, ZOJAN, or WILDCATTT. Once you have done this, complete payroll deposit to your account of 200 dollars or more, within 45 days of opening the account. This should be done via an employer or payroll provider by ACH deposit. Once you qualify for the bonus the reward shall be sent to your account within 10 business days.
Current Bank Referral Code
Anyone who is using the Current Bank app can get a referral bonus. All you have to do is share your Current Bank referral code with your friends and family. To do so implement the following steps:
Step 1. Open the profile tab on your account.
Step 2. Now click on Invite Friends, Get $50 option. Here you will find your referral code.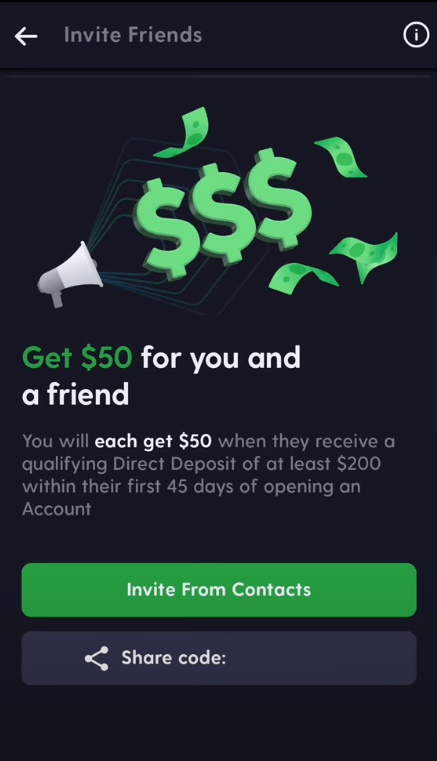 Step 3. Tap on the Invite From Contacts option.
Now you can share your code via Facebook, WhatsApp, Twitter, Text Message, or any other messaging app. If the other person uses your link or code to open an account and makes a qualifying deposit of 200 dollars or more to their account within 45 days of opening the account, then both of you get a 50-dollar bonus.
You can invite any number of friends to the platform using the Current Bank app promo code. However, there is a 1,000 limit on referral income per year and so once you hit that limit you stop receiving money. On the other hand, the person using the referral link or code still gets their 50-dollar bonus.
Note: Before utilizing the promo code, check whether Current Bank app is available in your region or not.
Free Current Bank Codes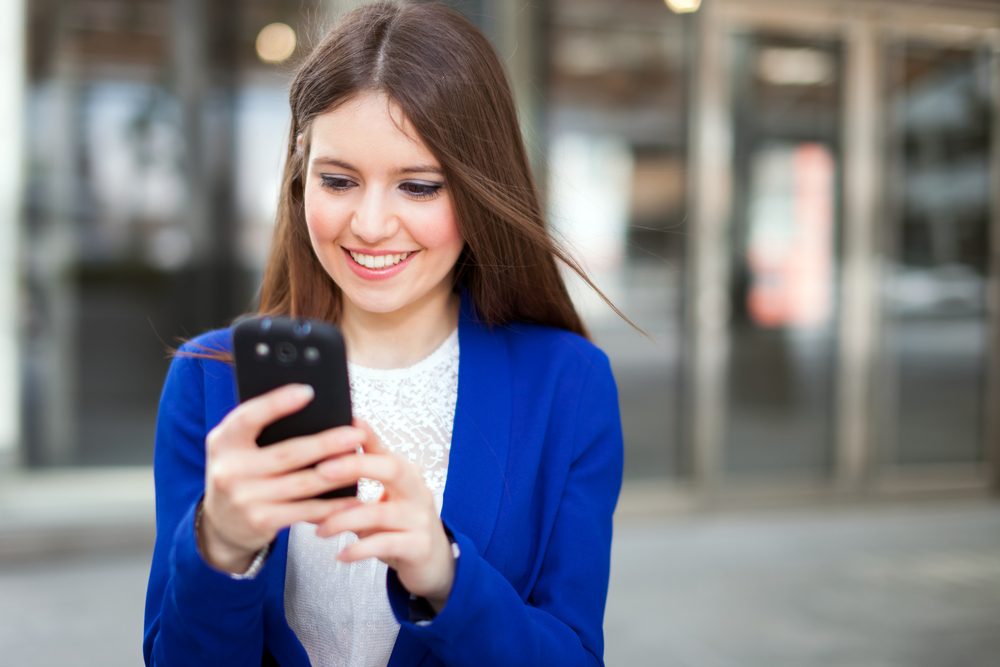 Current Bank app codes are free for everyone. You don't have to pay money to get or use a code. However, if you don't have a referral code or link but still want the 50-dollar referral bonus then you can check for free Current Bank codes on the internet. A lot of people share their referral code online so that other people can use their code, which helps them get a 50-dollar bonus as well as get the benefit themselves.
Alternatively, you can use the codes WELCOME50, ZOJAN, or WILDCATTT to get bonus rewards. There are also creator codes from time to time that can also get you rewards. It doesn't matter what time of the year you check – there is always one code or the other that is free for all to use.
However, if you are looking for discount codes and other deals then you should again check the internet. People put up various free codes on the internet for everybody to use. Most of these cases can only be used by new users and that too via the Mobile app. Over 4 million users of this app are using hundreds and thousands of coupons daily to avail of various benefits.
Creator Codes for the Current App
From time to time there are various campaigns and offers running. Various creators link up with Current Bank and come up with Creator Codes for Current App, which their customers can use to earn a bonus. The most recent program running at the time of this article being written is Mr. Beast's 150,000 dollars giveaway program. All you have to do is follow these steps:
Step 1. Download the Current Bank app. Sign up and create an account.
Step 2. Now enter the code, BEASTHUNT. MrBeast will now send you 1 dollar.
Step 3. You then need to make a qualifying payroll direct deposit of 200 dollars. After you do this you stand a chance to win 500 dollars.
Back in 2021 too, there was a collaboration between Current Bank and Mr. Beast and the popular figure was then giving away 1,000 dollars to customers who were using creator code Beast.
Whether it's accessing exclusive offers, enjoying waived fees, or gaining additional rewards, utilizing the promo code can enhance your banking experience. Don't overlook this opportunity to save money and maximize the value of your banking services. Act now and make the most of the current bank app promo code before it expires.
Source: Current Promo Code, Current Reference Code