Coinbase and Coinbase Pro are reliable cryptocurrency exchange platforms making it convenient to buy, sell, and hold more than 50 coins, including Bitcoin, Cardano, Binance Coin, Ethereum, Litecoin, and many others. It is an American company operating remote-first and does not have any physical headquarters. The platform was founded by Brian Armstrong and Fred Ehrsam in June 2012.
Both the crypto trading exchange; that is Coinbase and Coinbase Pro, is owned by Coinbase Global Inc. and were founded at the same time.
Are you confused about whether to use Coinbase or Coinbase Pro to trade crypto coins? Don't worry! We will help you make the right choice. If you are looking to find the ideal trading platform, you could easily decide which platform is better for you after going through this guide.
The significant difference between both platforms is the user interface. Another great feature offered by Coinbase Pro is providing users with advanced charting and trading options, resulting in robust control for advanced traders. However, there is much more, scroll down the page, and you will get to know it all.
Coinbase vs. Coinbase Pro Comparison
1. Coinbase Features

A) Beginner-Friendly: Coinbase is a straightforward platform that allows beginners to trade crypto assets and easily understand the functionality.
B) Deposit and Withdrawal Methods: The platform offers additional payment deposit options such as debit/credit card deposits and withdrawal options, including PayPal withdrawals.
C) Free Education and Free Crypto: The exchange has user education built in their mobile app. It helps newbies who have just entered the crypto trading world. This section is equipped with all the instructions and videos that guide beginners about earning in this colossal crypto world.
D) Price Alerts: The traders are allowed to create their watchlist of favorite crypto assets in which they want to trade. The watchlist helps them to keep an eye on every crypto they have added to that list. The primary purpose of creating a watch list is to know the updated prices of each crypto; as soon as the price drops, buy, and when the price increases, sell. As simple as that!
E) News Feed: News Feed is built into the platform, curating articles and crucial information from around the web and within the crypto space. This section significantly helps the traders as it keeps them up-to-date on current events.
Also Read: 33 Best Cryptocurrency Exchanges
2. Coinbase Pro Features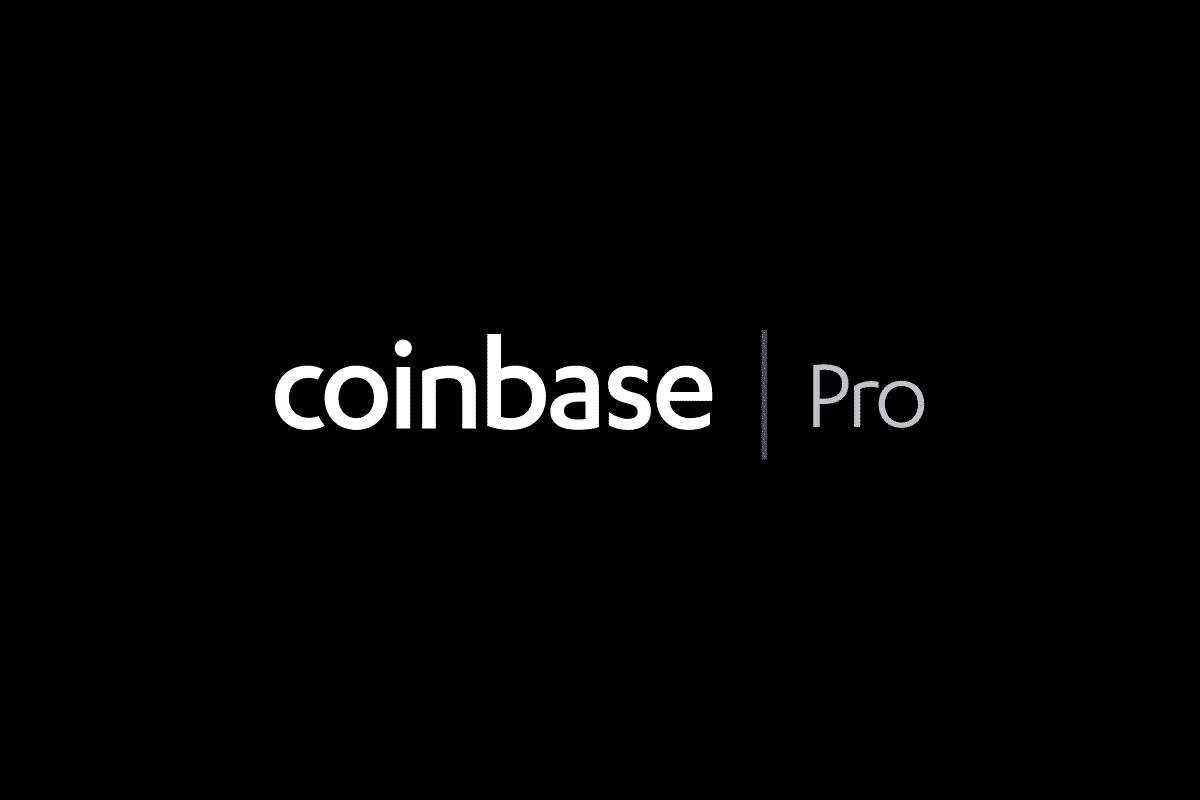 A) Advanced Charting: One of the best parts about this platform is that it enables the users to create advanced charting views, such as viewing the moving averages and minute-by-minute trading for each coin. The standard views display the chart of the open and close prices and the 52 weeks high & low prices, similar to advanced stock charting programs.
B) Multiple Trade Options: Coinbase Pro provides complete control to users over multiple trade options that are mentioned below:
Margin Orders: Margin Order trading is only recommended for proficient investors who are in the trading space for years. It is a precarious way to trade, which provides leverage between 2x and 3x depending upon the crypto trading pair. The upside and the downside can be enormous.
Stop Orders: This feature does not let you end up in massive losses as it allows you to automatically sell a specified amount of your cryptocurrency by setting up a stop loss. It means if the price drops to a certain threshold, it automatically sells.
Whitelisting Crypto Addresses: Whitelisting crypto addresses is a spectacular feature restricting access to addresses, which enhances security before withdrawals. Primarily, it ensures no third party could access your funds, only the addresses saved in your address book are allowed to do so.
C) API Keys: It is an impeccable feature allowing the third-party apps to integrate with the Coinbase account. Primarily, API keys facilitate the investment allowing users to import their data and view portfolio statistics such as asset distribution or gains.   Some of the standard features offered by Coinbase and Coinbase Pro includes:
1. Market Orders: Even Coinbase and almost every exchange is equipped with this feature. Instead of placing the bid, you will be able to purchase any coin at the market price instantly. However, doing it on Coinbase Pro will charge lower fees.
2. Limit Orders: This feature allows you to set a price or place a bid that you want to purchase something at. For instance, you can limit your order for Dogecoin to $0.25 even if the market price is going around for $0.30. In this case, if the price drops to $0.25, your order will be completed. Otherwise, it will remain pending.
3. Cold Storage and Crypto Wallets: One of the best features of both platforms is that they store all the coins your purchase offline in secure cold storage. It implies that no online hacker can manipulate and defraud the crypto assets from your wallet.  Moreover, it prevents fraudulent withdrawals by providing an additional layer of protection through cryptocurrency vaults. The vaults of Coinbase and Coinbase Pro are time-locked and can be set up with multiple user approvals. Thus, it ensures the transaction is not completed until the approval of all the users is granted within 24 hours.
4. Two-factor Authentication: Both the exchanges offer the best level of authentication via SMS or the Google Authenticator app. This verification enhances safety and security for login purposes as well as on a per-trade basis.
5. Built-In Wallets: Coinbase and Coinbase Pro offer digital wallets to keep your cryptocurrency secure away from the prying eyes of online hackers. These digital wallets are accessed via biometric controls and encrypted 12-word recovery phrases protecting your assets.
6. FDIC Insurance: Coinbase is the only trading exchange offering FDIC insurance of up to $2,50,000 on USD deposits. However, this coverage is only limited to the deposits but not extended to your crypto funds.
Also Read: How to Mine Cryptocurrency?
Coinbase vs. Coinbase Pro – Pros and Cons
1. Coinbase
Pros
Available in multiple countries
Crypto assets can be purchased with debit/credit cards and net banking.
Can make withdrawals via PayPal.l  Beginner Friendly
Two Factor authentication and cold storage.
Create a watch list with price alerts.
Cons
Higher and complex fee structure than many other platforms.
Tracks your concurrency purchases that are not required.
Deals in limited coins to trade.
No Control over private keys.
2. Coinbase Pro
Pros
Low fees.
Two-factor authentication and cold storage.
Advanced charting and trading options.
Provides a wide variety of trading options including stop-loss and limit orders.
Offers a wide variety of crypto coins to trade.
User-friendly charts.
Cons
Leaning curve is experienced especially by beginners as the platform is complex compared to others.
Offers only 2 indicators and overlays for charts.
No mobile app.
No control over private keys.
Coinbase vs. Coinbase Pro – Pricing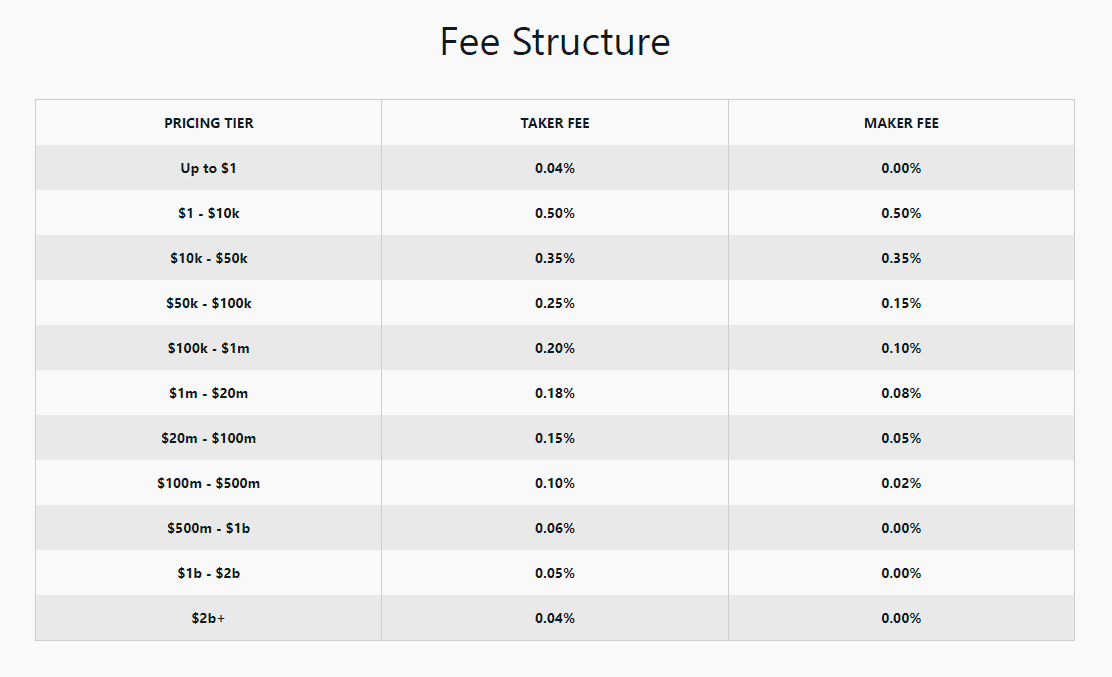 Coinbase is more expensive and complex to understand as compared to Coinbase Pro. It charges a 4% commission if you are using PayPal or credit cards and 1.5% when you are purchasing or selling any coin through this platform via bank transfer. However, some credit cards of particular banks are leveraged and do not let you pay 4% fees, as they let you pay less commission.
Also Read: 17 Best Cryptocurrency to Mine
Coinbase Pro charges less commission and believes in a maker-taker approach (A pricing structure in which a market provides an opportunity for its members to reap benefits by making the securities more liquid and assessing them a fee to remove liquidity). Primarily, this exchange uses tiers by charging the lowest amount of fees on a heavy trading transaction. For instance:
1. A Trader is required to pay 0.50% fees (0.50% taker fee and 0.50% maker fee) on the transaction less than $10,000.
2. A Trader needs to pay 0.35% fees (0.35% taker fee and 0.35% maker fee) on the transaction worth between $10,000 to $50,000.
3. A Trader is required to pay 0.25% or 0.15% fees (0.25% taker fee and 0.15% maker fee) on the transactions between $50,000 to $1,00,000.
4. A trader needs to pay 0.20% or 0.10% (0.20% taker fee and 0.10% maker fee) on the transactions valuing more than $1,00,000.
| | | |
| --- | --- | --- |
| Pricing Tier | Taker Fee | Maker Fee |
| $1 -10M | 0.18% | 0.08% |
| $10 -50M | 0.15% | 0.05% |
| $50 – 100M | 0.10% | 0.00% |
| $100 – 300M | 0.07% | 0.00% |
| $300 – 500M | 0.06% | 0.00% |
| $500M – 1B | 0.05% | 0.00% |
| $1B+ | 0.04% | 0.00% |
Both the platforms use the same back-end and are backed by robust players in the financial world such as Union Square Ventures, Andreessen Horowitz, and the New York Stock Exchange.
Coinbase vs. Coinbase Pro- Withdrawal Fees
| | | |
| --- | --- | --- |
| Fees | Coinbase | Coinbase Pro |
| Debit/credit cards | 3.99% | 0 |
| ACH transfer | Free | Free |
| Wallet | 1.49% | 0 |
| Bank account | 1.49% | 0 |
| Wire transfer | $10 deposit, $25 withdrawal | $10 deposit, $25 withdrawal |
| Purchases | 0% to 0.50% | 0% to 0.50% |
| Trades | $0.50 | $0 to $0.50 |
| Crypto conversion | 0.50% to 2% | 0.50% to 2% |
| Coinbase fee | $0.99 to $2.99 based on the amount | 0.04% to 0.50% taker fee, 0% to 0.50% maker fee |
Coinbase vs. Coinbase Pro  – Ease of Use
Both the versions, be it Coinbase and Coinbase Pro, comes with a user-friendly mobile application. You do not need to download anything to get started with any of the platforms; the only thing you need to install is the app or continue trading on their website.
Coinbase of more user-friendly compared to the Coinbase Pro. Hence, it is best known for its simplicity. On the contrary, Coinbase Pro offers some advanced features and a lot more information to the users, making it difficult for beginners to understand the functionality completely.
However, once you start using it, you will get to know all the features within a few days, and even Pro becomes easy to use.
Also Read: How to Make Money with Bitcoin
Coinbase vs. Coinbase Pro – Supported Currencies
There are over 4000 cryptocurrencies in existence, out of which investors can trade in more than 45 cryptocurrencies. Listed below are the coins offered on each platform:
| | | |
| --- | --- | --- |
| Coin  | COINBASE | COINBASE PRO |
| AAVE | Yes | Yes |
| ATOM | Yes | Yes |
| ALGO | Yes | Yes |
| BTC | Yes | Yes |
| BAND | Yes | Yes |
| BAL | Yes | Yes |
| BSV | Yes | No |
| BNT | Yes | Yes |
| BAT | Yes | Yes |
| BCH | Yes | Yes |
| Celo (CGLD) | Yes | Yes |
| CVC | Yes | Yes |
| COMP | Yes | Yes |
| DASH | Yes | Yes |
| DNT | Yes | Yes |
| DAI | Yes | Yes |
| ETC | Yes | Yes |
| EOS | Yes | Yes |
| ETH | Yes | Yes |
| FIL | Yes | Yes |
| GNT | No | Yes |
| GRT | Yes | Yes |
| KNC | Yes | Yes |
| LOOM | No | Yes |
| LINK | Yes | Yes |
| LTC | Yes | Yes |
| LRC | Yes | Yes |
| MATIC | No | Yes |
| MKR | Yes | Yes |
| MANA | Yes | Yes |
| NU | Yes | Yes |
| NMR | Yes | Yes |
| OXT | Yes | Yes |
| OMG | Yes | Yes |
| REP | Yes | Yes |
| REN | Yes | Yes |
| SKL |  No | Yes |
| SUSHI |  No | Yes |
| SNX | Yes | Yes |
| UMA | Yes | Yes |
| UNI | Yes | Yes |
| USDC | Yes | Yes |
| WBTC | Yes | Yes |
| XTZ | Yes | Yes |
| XRP | Yes | Yes |
| XLM | Yes | Yes |
| YFI | Yes | Yes |
| ZRX | Yes | Yes |
| ZEC | Yes | Yes |
Coinbase vs. Coinbase Pro – Security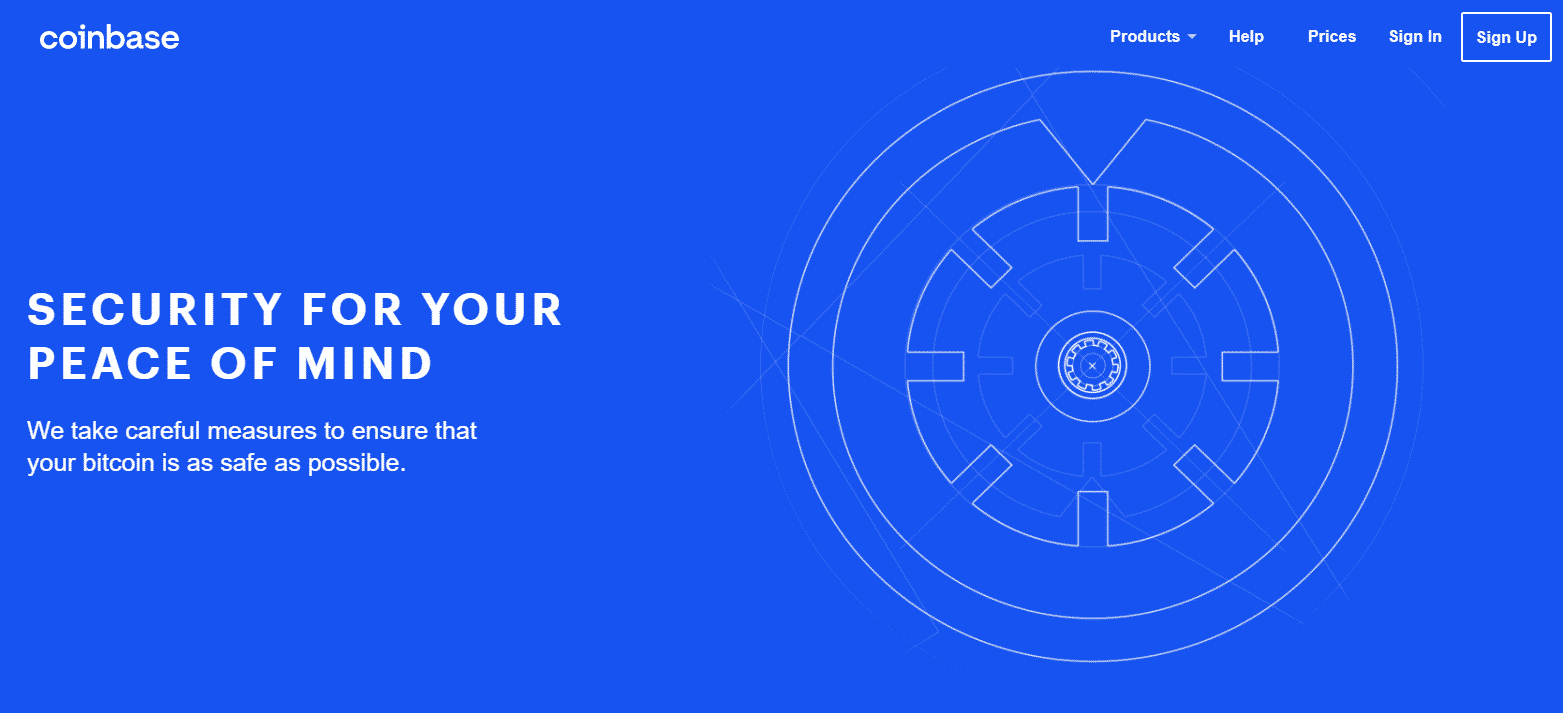 Not only Coinbase Pro, but even Coinbase is well-known as one of the most secure cryptocurrency exchanges in existence. More than 98% of the crypto assets are stored in encrypted wallets, which minimizes the chances of theft or any other risk. Other valuable features offered by both of them, including private keys, encrypted web traffic, AES-256 encrypted crypto wallets, and especially its bug bounty program, are ways to obstruct any bogus or illegitimate activities.
Furthermore, both the exchanges also offer a magnificent reward of up to 50,000 to developers for disclosing any software glitch or vulnerabilities. Since 2012, the day the platforms were founded, 484 reports have been resolved, and more than $4,00,000 is paid to the developers to make the platform's security exceptional.
From a security perspective, both platforms are equally reliable and can be trusted as they regularly update users about phishing attacks and work on their vulnerabilities.
Also Read: How to Cash Out Bitcoin Easily
Coinbase vs Coinbase Pro – Exchange Availability
Both the platforms are available 24×7, 365 days. However, any of the platforms, be it Coinbase or Coinbase Pro may be temporarily unavailable due to periodic maintenance.
Some users have experienced issues dealing with increased exchange demand in trading, causing temporary outages or delayed withdrawals. However, these outages can be avoided by using a third-party front-end like Cove Markets that uses API to send orders directly to the exchange. Thus, it helps in bypassing the troublesome scenarios.  
Factors to Consider While Choosing a Crypto Trading Platform
Tip 1: Watch out for Hidden price Markups
Some platforms behold your attention by offering you the lowest price from an exchange order book. Be careful about the quoted prices as it might reflect a price markup that is not disclosed transparently.
Tip 2: Compare Different Crypto Trading Exchanges
It is imperative to check and compare multiple platforms before you opt for one. This way, you will get the best price of the cryptocurrency and enjoy the benefit by paying minimal trading fees. You can use a price aggregation tool like CoverTrader, allowing you to know the platforms charging the lowest fees.
Tip3: Don't Fall Into The Trap of easy Option
Easy options often held many people to get into a difficult situation. Never go after the platforms and invest your hard-earned money who are offering an 'easy option. Most likely, those platforms provide limited transparency and gouge you on price.
How to Transfer Funds From Coinbase to Coinbase Pro?
Listed below are the steps you need to follow to move funds from Coinbase to Coinbase Pro:
Once you sign in to Coinbase, open another tab Coinbase Pro.
Since you have already logged in to Coinbase, you will not be asked to log in again to the Coinbase pro site. Instead, click on the login tab.
As shown in the image below, click on Portfolios in the right corner.
Click on Deposit.
Select your currency.
As depicted in the picture below, transfer your funds from Coinbase to Coinbase Pro.
Things in Common Among Coinbase and Coinbase Pro
Neither Coinbase nor Coinbase Pro charges even a single penny to signup and create their accounts, which means registering on both platforms is entirely free. In addition, both platforms serve as a crypto wallet, enhancing the security of the crypto assets of the investors. Using your real fiat currency, one can buy coins on both exchanges.
Also Read: Top 15 Cryptocurrencies to Invest other than Bitcoin
Coinbase vs Coinbase Pro – Who Wins The Battle?
| | | |
| --- | --- | --- |
| Aspects | Coinbase | Coinbase Pro |
| Features | Beginner friendly, and Paypal can be used to purchase/ sell your crypto assets and withdraw your earnings. | Advanced charting features and crypto-to-crypto trading pairs |
| Types of transactions supported | Send, receive, buy, sell and exchange the coins | Buy, sell, trade, withdraw, deposit,   time in force order, stop order, and limit order/loss. |
| Maximum trading amount | Limits may vary depending  on your payment method and region | Unlimited |
| Fees | 1.49% for Coinbase wallet or bank account purchases, 3.99% for credit card purchases, and 0.50% per trade | 0% to 0.50% per trade depending upon the volume and amount of your investment |
| Number of cryptocurrencies supported | 50+ | 50+ |
| Security features | Biometric fingerprint logins, two-step verification,  FDIC-insured USD balances, AES-256 encryption for digital wallets, and assets/coins insured even if coinbase is breached | Biometric fingerprint logins, two-step verification, FDIC-insured USD balances, AES-256 encryption for digital wallets, and assets/coins insured even if coinbase Pro is breached |
Is Coinbase Pro Decentralized?
Coinbase Pro integrates with the traditional financial system and allows you to buy crypto assets using fiat money including USD, or Euros. The fiat-to-crypto exchanges tend to be more centralized as it enables you to buy any crypto by linking your bank account, hassle-free. On the contrary, crypto-to-crypto wallets are more decentralized.
Why Should You Buy Bitcoin on Coinbase Pro and Not Coinbase?
Bitcoin is the most expensive and high-value cryptocurrency amongst all cryptos. Primarily, Coinbase Pro charges you a nominal trading fee compared to Coinbase. Therefore, it is highly recommended to buy Bitcoin on Coinbase Pro as it will bring a tremendous difference in terms of commission or trading fees.
Supported Countries
Starting from Coinbase, it has an enormous user-base in multiple countries, including United States, Canada, United Kingdom, Switzerland, Netherlands, Greece, Hungary, Finland, Norway, Denmark, Malta, Monaco, Cyprus, Austria, Sweden, Czech Republic, Singapore, Slovakia, Portugal, Norway, Denmark, San Marino, Poland, Latvia, Liechtenstein, Slovenia, Spain, Ireland, Italy, Australia, Croatia, Belgium, and Bulgaria.
Whereas Coinbase Pro operates in many countries of Europe (including the United Kingdom), the United States, Canada, Australia, and Singapore.
Also Read: BlockFi Review: Is it legit or too risky?
FAQ:
Q1. Is Coinbase Pro better than Coinbase?
Both the platforms are efficient and offer impeccable trading services to all their users. However, Coinbase charges higher fees compared to Coinbase Pro. Moreover, Coinbase Pro offers additional services, including advanced charting and trading options, making it a viable option for active traders. So, yes, we can presume that Coinbase Pro is better than Coinbase.
Q2. Is Coinbase pro cheaper than Coinbase?
The most significant difference between both platforms is its fee structure. Coinbase charges a higher commission, whereas Coinbase Pro implies a nominal trading fee on the sale and purchase of crypto coins. Nevertheless, even the novel traders prefer Coinbase Pro for trading because it has made it easy to get a better deal with little effort and research.
Q3. Can I transfer crypto assets from Coinbase to Coinbase pro?
Yes, the coins you purchase on Coinbase can further be transferred to Coinbase Pro effortlessly. Listed below are the step you need to follow to switch your coins from Coinbase to Coinbase Pro:
Visit the Coinbase Pro trading page
Click on 'Deposit' under 'Wallet Balance'
Once you see the pop-up window, select the Currency Type; you can either choose BTC or ETC.
The next step is to select 'Coinbase Account.'
Check the 'Available to Deposit' option, as you will be able to deposit the amount mentioned in that option.
Select deposit.
Q4. Does Coinbase Pro cost money?
You do not require to pay any signup fee for this platform. In addition, there are no fees for holding funds into your Coinbase Pro account; you can trade or hold as many coins as you want.
Q5. What Was Coinbase Pro Used To Be Called?
Formerly known as GDAX, it offers a professional trading platform to all its customers since its launch date. In 2018, GDAX was rebranded as Coinbase Pro.
Q6. Can Coinbase Ever Be Hacked?
Coinbase has more than 43 million customer user-base, which is considered the world's most trusted and secure crypto trading exchange. However, recently in May 2022, Tanja Vidovics claimed that he lost $1,70,000 when someone hacked his Coinbase account. Although, the matter is still under investigation.
Recommended: 12 Best Penny Cryptocurrency to Invest
Coinbase vs. Coinbase Pro – Which Platform Is Ideal for You?
Looking at the breadth of features, purchase & withdrawal options, trade types, and supported currencies, we have evaluated Coinbase and Coinbase Pro crypto trading platforms. In addition, the fee structure and security levels of both the exchanges are considered, which will help you determine whether to opt for Coinbase or Coinbase Pro.
In a nutshell, you can choose any one of them as both platforms are well respected in the cryptocurrency community.
Coinbase is a perfect option for you if you just want to purchase coins like Bitcoin, Litecoin, or Ethereum, and you are not a short-term trader. However, if you are an active trader, opting for Coinbase Pro can amplify your profits as it charges very little commission and offers something valuable to the short-term traders by providing them much greater functionality.