The Coal India IPO was oversubscribed 15.3 times and attracted a total demand of more than US$ 27 billion of demand from international investors. Meanwhile, the retail offering was oversubscribed 2.1 times and more than 17 lakh retail investors applied for shares of Coal India. This translates into total bids for 45.86 Crore shares worth Rs 11,235 crore in the retail category.
Coal India IPO Subscription
Retail investors and High Net Individuals who have applied for Coal India's IPO will be allotted shares on a proportional basis. For example, the Coal India IPO was oversubscribed two times in the retail segment  ( This means that if you have applied for 300 shares, you will qualify to get 150 shares,  300/2).  Similarly, an HNI applicant will get only 12  shares on the application for 300 shares, as the HNI category was oversubscribed by about 25 times. The basis of allotment has not been made public yet.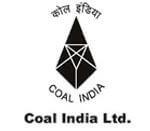 Retail investors will also be entitled to a discount of 5 % and hence the after the retail discount they will get shares allotted at Rs 232.75.
Coal India IPO Listing Profits
Retail Investors will be allotted slightly less than half of the shares that they had subscribed for as this portion was oversubscribed 2.3 times. This means out of the maximum 400 shares that retail investors could subscribe under their quota at Rs 245 per share,  they can expect at least 173 shares to be allotted.  The other good news is that retail investors will also be allotted an additional 10-15 shares from the Coal India employee quota, which was undersubscribed at 0.10 times.
Thus the retail investor who has applied for 400 shares can expect to get 185 -190 shares allotted per application. Since many retail investors have applied in names of 2-3 other family members, each investor could eventually end up with 400- 600 shares of Coal India.
With a grey market premium of Rs 40 per shares currently, investors who sell on the first day of listing will be making gains of about Rs 7,500 per application .(i.e 190 shares allotted x 40 rupees profit per share = Rs  7600 )
Lottery for QIB's and FII's
Sometimes, if the subscription is very huge and the price too high, then the allotments are made using a system of computer lottery. Suppose you had applied for only 5 shares and the entire category was oversubscribed 10 times. In this case, you would be entitled to half a share. Since this is not possible, the company will then choose to allot shares to one out of every two investors.
Similarly, since the QIB section was oversubscribed 24 times. Here the book running lead managers might decide on a lottery, rather than allot a few thousand shares each to these big investors.
Historic Participation by Retail Investors
The participation by retail investors in the Coal India IPO has been historic and unprecedented in the annals of Indian Capital Markets. Compared to previous public sector issues, the retail investors have taken this public issue by storm.
The Rs 8,000 crore NTPC issue attracted a very tepid response from retail investors who chose to not invest and the retail portion ended up being subscribed by only 0.16 percent. The retail subscription in the REC IPO was 0.22 percent and the NMDC IPO was 0. 21 percent. In comparison to all these issues, the participation by retail investors has been phenomenal in Coal India's IPO.
Coal India – 7th most valuable company in India
At the upper end of the price band of Rs 245, Coal India Pvt Ltd will be valued at US$ 35 billion making it the seventh most valuable company in the country, behind Reliance Industries, ONGC, State Bank of India, Tata Consultancy Services, Infosys and NTPC.