Coal India IPO's saw the maximum subscription in the High Net Individuals category which saw an oversubscription of 25 times. This means for every 100 Rs that they have applied for they will get allotment for only Rs 4.
According to some analysts more than 60% of Rs 50,000 crore worth of applications that have come from in the HNI category, has been borrowed from brokers and banks at an interest rate of 14 – 16% p.a. Thus the gains that HNI's stand to make on the listing of the Coal India stock are limited compared to retail investors who are also getting the stock at a 5% discount.
The break-even price for HNI's after taking into consideration their interest cost on the funding money comes up to Rs 280 to Rs 290. If the stock lists at a price are lower than that then most of the HNI's will not be able to book a profit on a listing day. Most HNI's will sell the Coal India stock on a listing day if they are getting a price that is higher than the costs. If not they would prefer to hold it till the price rises above Rs 300.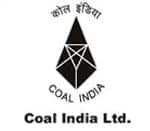 An online poll conducted by India Microfinance Business News revealed that a majority of the respondents constituting about 66% of the voters expect Coal India's shares to close above Rs 300 on listing day.
COAL INDIA IPO ALLOTMENT
The allotment ratio for Coal India IPO is still not clear but some analysts believe that on an application for 400 shares, retail investors could expect 185 -190 shares to be allotted.
Coal India's IPO allotment status can be checked online on the registrar's website.
The allotment of shares in Coal India's IPO is expected to be completed by November 1st, 2010. The shares of Coal India are expected to be credited to the Demat accounts of retail investors from the 1st November onwards. The listing day for Coal India's shares will be on the 4th of November 2010.
This Diwali there is a new cracker in town, so put on your seat belts and watch the action unfold!