Are you struggling to check EPF balance? Don't worry today we are going to see how you can your EPF balance online or via SMS, Umang app, or with a missed call.
If you are an employee working in an organization, it shouldn't come off as a surprise to you that you do not receive an elusive part of your monthly salary towards EPF deduction. So, the question remains, why is this deduction being accumulated, and where is it?
The answer to your curiosity is 'Employee's Provident Fund.' It is generally known as EPF in short, and it's a retirement pension benefit scheme given to the employees after they retire or if they are unable to work due to old age or for some other reason.
EPF is managed by the Employees Provident Fund Organization of India, also known as EPFO and it is mentioned on their official website that any registered corporation/organization with more than 20 employees is rightfully mandated to register with them.
The EPFO declares the EPF's interest rate every year under the Employees' Provident Fund Act, 1956.
You can successfully save a portion of your monthly wage through the EPF platform and later on, use the saved amount when you are unable to work in the future or retire.
Process of deduction of PF from your salary
You and your employer start adding 12 percent of your basic wage (plus dearness allowances, if any) to your EPF account from the time you begin working with the organization. You, as the employee, have to contribute 3.67% (out of 12 %) along with your contribution of the full 12 % which will go into your EPF account. The rest 8.33 percent comes from the hand of your employer to the Employee's Pension Scheme.
You need to remember that contribution to the provident fund is compulsory if you are drawing up to at least Rs 15,000 per month. You can, of course, opt for provident fund membership if you earn more than Rs. 15,000.
Each time you receive your pay, EPF will apply to you in every case unless you are changing jobs, then you must renew your EPF information with your new organization, which can be done by providing your EPF number so that you won't face any problem while contributing.
It's good news for all the salaried employees that you don't have to wait till the end of the year to receive your PF statement to know your balance from your employer.
How to Check EPF Balance Online: Via EPF Portal, Umang App, SMS, or Call
You can check the EPF balance anytime at your convenience – be it from your home or your office- by using these options which EPFO offers to its members – Umang App, EPFO portal, SMS, or by just giving a missed call.
Method 1: How to Check your EPF balance via SMS
You can check your EPF balance by sending a text message on 7738299899. The format of the SMS should be-
EPFOHO UAN ENG
So, if your UAN is 938948492900 and you want your SMS to be in your language, for example- your language is English, the SMS that you need to send is:
"EPFOHO938948492900ENG". For the preferred language, the code should include the first three alphabets of the language — for example- MAL for Malayalam, BEN for Bengali.
EPFO offers its SMS facility in 10 Indian languages – English, Hindi, Gujarati, Punjabi, Marathi, Kannada, Malayalam, Tamil, Telugu, and Bengali.
Remember that you can only use this facility if you have necessary documents like Aadhar, Bank Account, and PAN are activated and connected with your UAN. If you did not have your UAN connected with the papers mentioned above, you must apply to fill KYC with UAN.
Recommended: 12 Best Stock Market Trading Apps In India
Method 2: How to Check EPF balance via a missed call
You can easily check your EPF balance is by giving this number a missed call 011-22901406. However, to use this facility, a member should meet the following condition:
The member's UAN should be activated.
Your mobile number must be recorded with the UAN since the missed call is only applicable if it is made from the registered mobile number.
Other important details such as PAN, Aadhaar, and Bank Account should be connected with the UAN.
The Umang app
Method 3: How to Check EPF Balance Online on Umang App
In association with the EPFO, the Government has introduced the Umang App, which can be downloaded from the Google Play Store/App Store. Anyone can download their passbook and check their EPF balance with the help of this app.
Follow the steps given below-
Step 1 – Open Play Store/App Store and download the Umang app from there.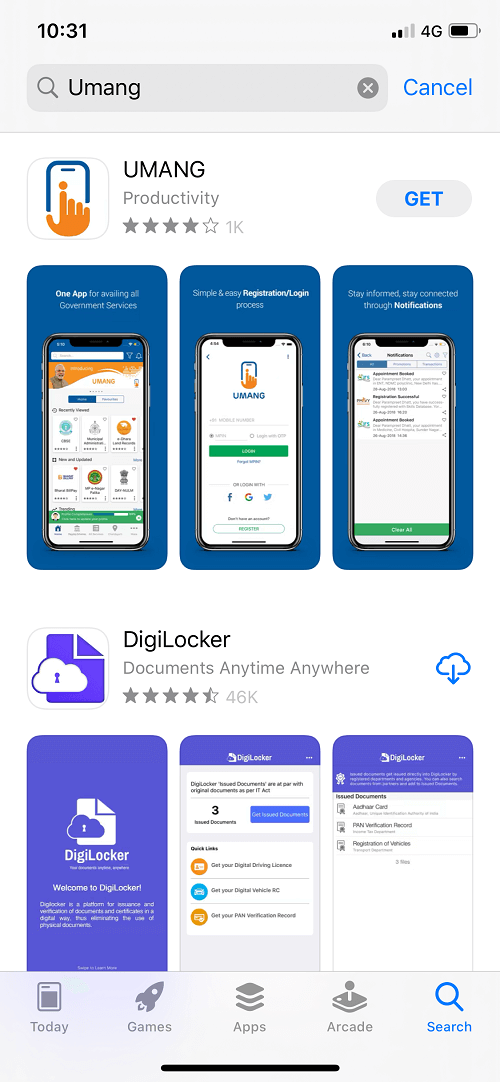 Step 2 – After opening the Umang app on your smartphone and select 'EPFO'.
Step 3 – Login with your registered mobile number and get an OTP on your phone number.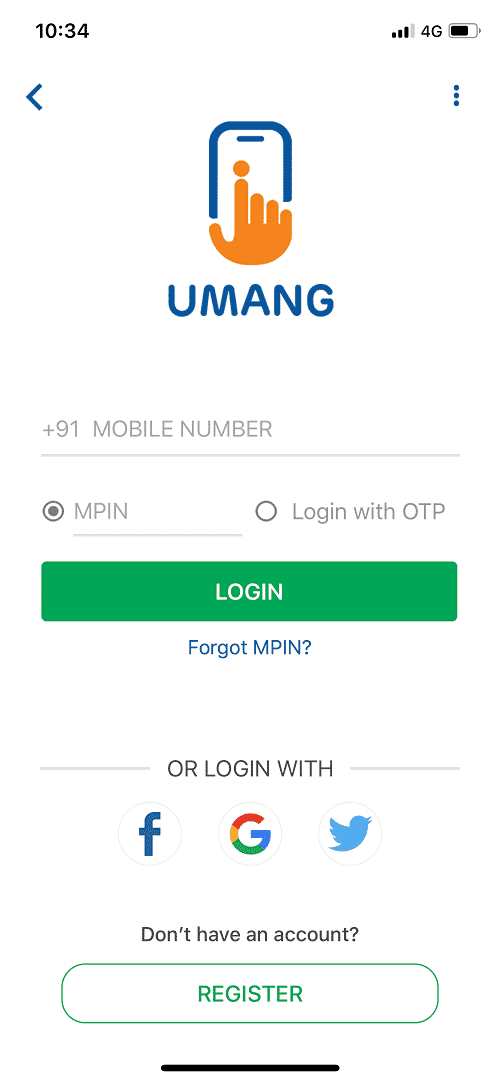 Step 4 – Select this option from the page 'Employee Centric Services.'
Step 5 – Now to check your EPF balance, click on 'View Passbook.'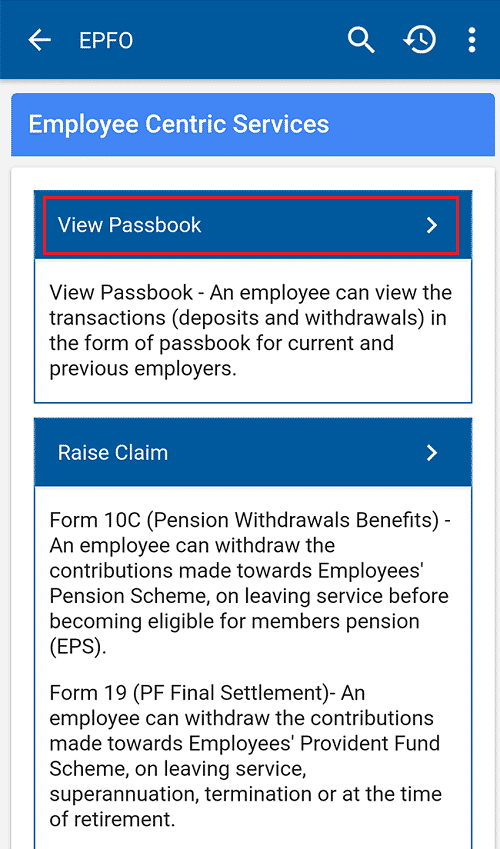 Step 6 – After that, enter your UAN (Universal Account Number) and tap on the 'Get OTP' option to receive the OTP to the mobile number registered with UAN. After receiving the OTP, enter it on the required space and tap on 'login.'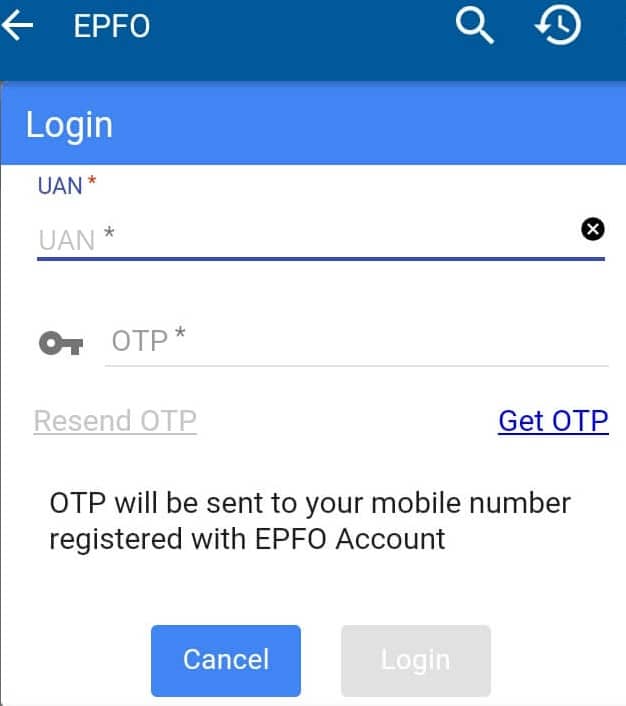 Step 7 – Then select the organization's member ID for which you want to check the EPF balance.
Step 8 – After going through all this, you will see your EPF balance and passbook displayed on the screen.
Method 4: How to Check EPF Balance Online via EPF Portal
To check your EPF balance, you can also visit EPFO's official website, Employees' Provident Fund Organization (EPFO). Then follow the steps given below to check your EPF balance online –
Step 1 – Open epfindia.gov.in (EPFO's official website)
Step 2 – After opening the official website, tap on 'Our Services,' after that, click on 'For Employees' option, then you will be redirected to this page.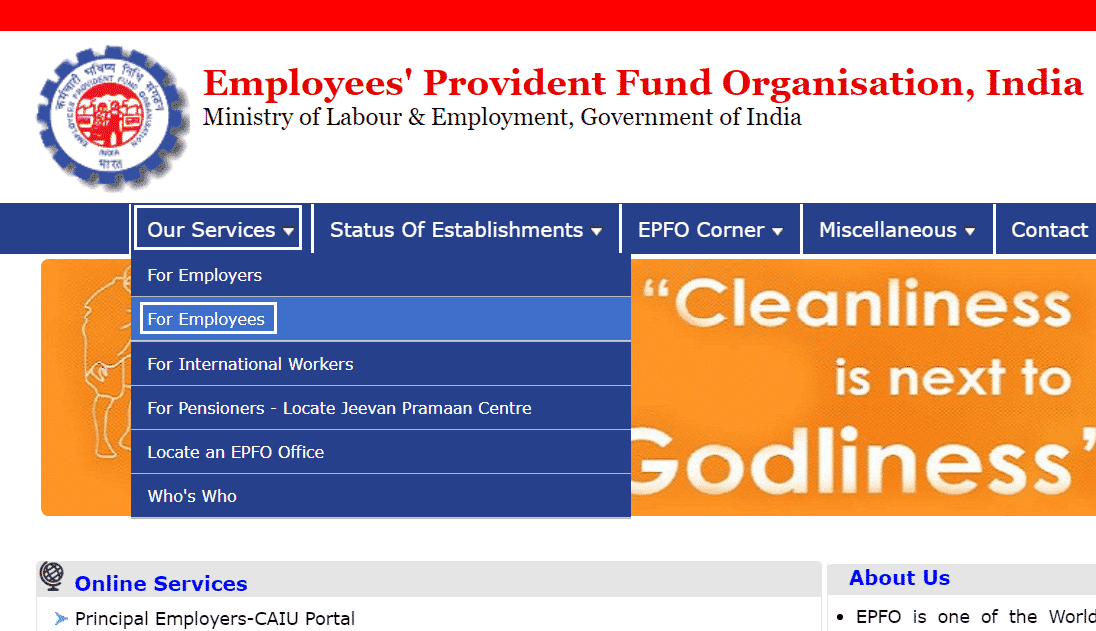 Recommended: How to use HDFC Diners Club Black Credit Card for Maximum Reward points
Step 3 – You will find the 'Services' menu, on that page, click on 'Member Passbook.' Thereafter, it will take you to the login page. You can also use this link to visit the page directly.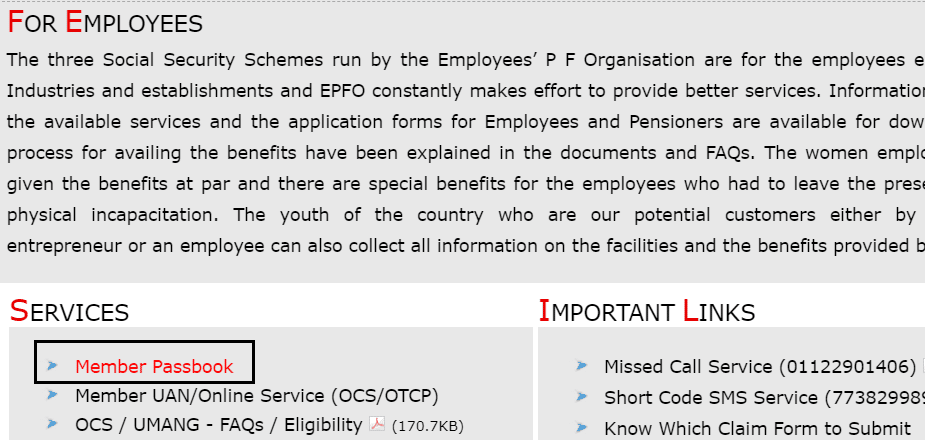 Step 4 – After that, enter your UAN and Password to log in.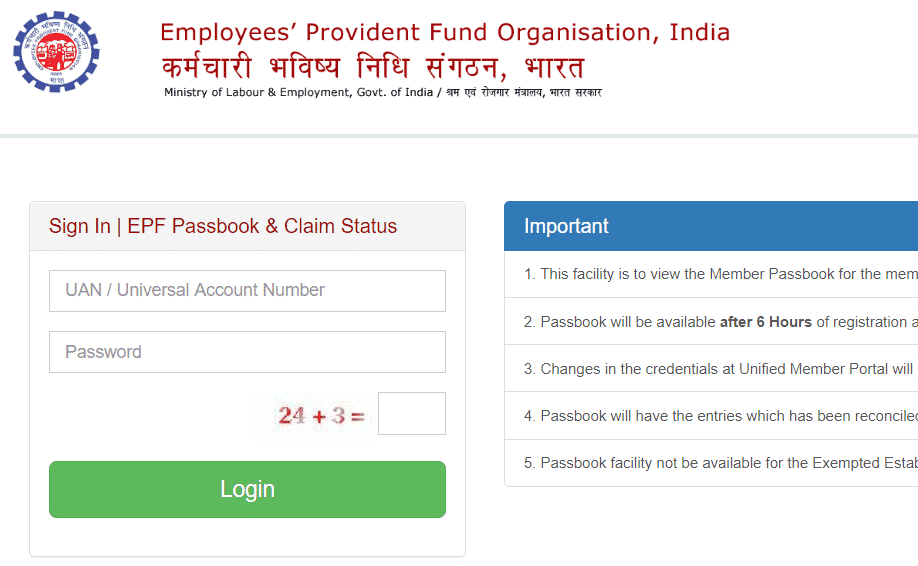 Step 5 – After you have logged in, you will see the Member IDs of all accounts linked with your UAN.
Step 6 – Then click on the Member ID, and then your EPF passbook and EPF balance will be displayed on the screen.