The world has moved on from Debit cards, Credit cards to other forms of digital payments. Today, there are many apps that allow you to send and receive cash from any bank account in a matter of seconds. Using these apps you can also pay bills, send gifts and invest money as well. Most of us are aware of PayPal, which dominates this market but there are other players as well like Cash App, Venmo and Zelle. In this article, we will compare Cash App vs Venmo, Cash App vs PayPal and Cash App vs Zelle so you can get a clear idea of which of these apps is the best.
Cash App vs Venmo vs Zelle: Which is the best? 
Four of the most popular digital payment app today are Cash App, Venmo, Zelle and PayPal. They all have different features and it can be difficult to select one from them. We have done a thorough analyses of each of these apps and compared them on various grounds so you can easily identify their pros and cons. Let us start with Cash App.
About Cash App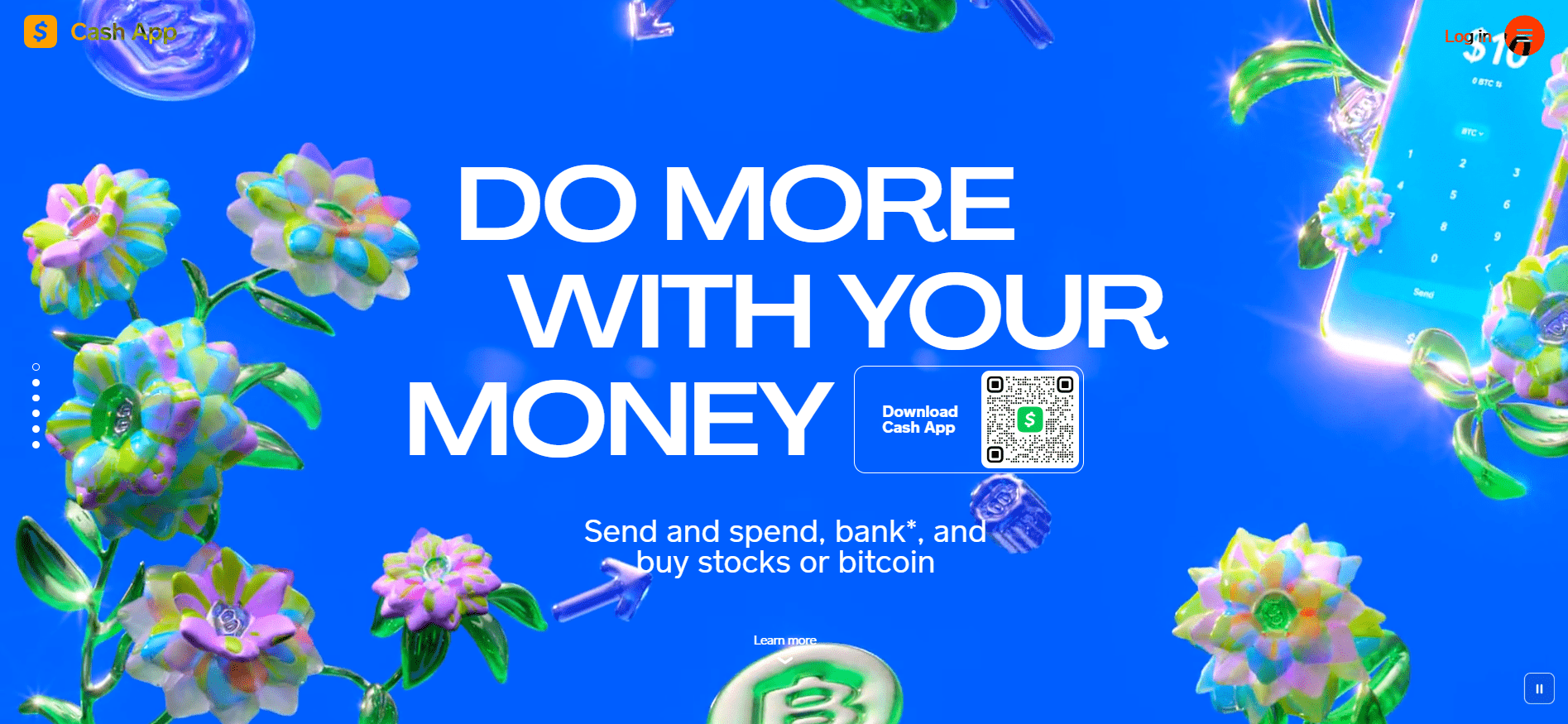 On October 15th, 2013, a mobile payment app was launched under the name Square Cash. Later this platform became the Cash App and is today operational in the US and the UK. The app had been developed by Block, Inc. which was earlier known as Square Inc. The app is available for download on Android and iOS devices and is available in English and French languages. In 2018 the app started supporting Bitcoin trading and in 2019 stock trading was enabled for US users.
As of 2021, kids aged between 13 and 17 can also use the app but certain features only become available to them after they turn 18. Also, they would need a parent or guardian to authorize their account. By November 2021 the market capitalization of the Cash App was 117.4 billion dollars. Today its competitors are PayPal, Venmo, and Zelle among others thus we will introduce the other apps first and then look at comparisons like Cash App vs Venmo and more.
About PayPal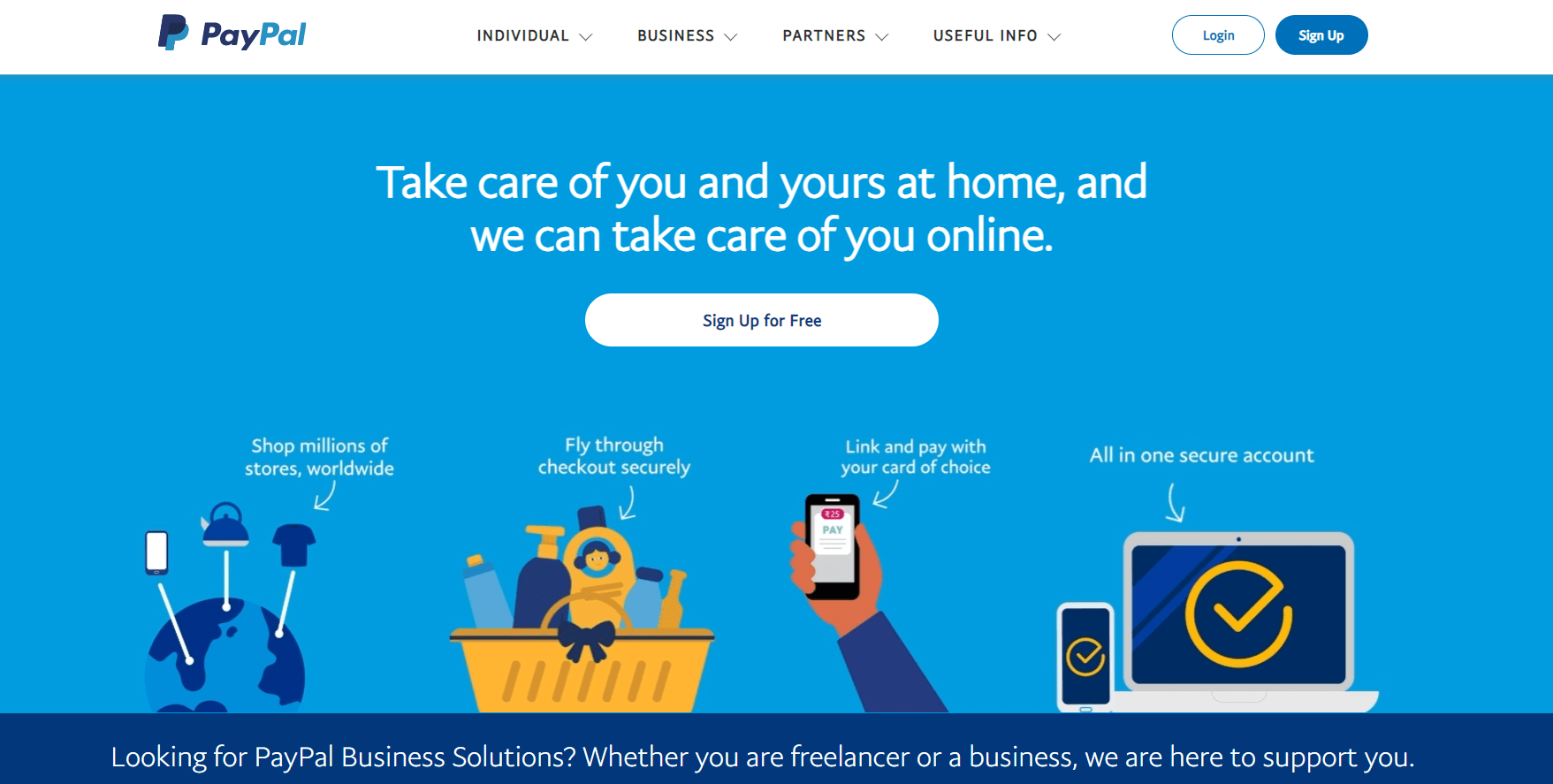 Max Levchin, Peter Thiel, Luke Nosek, Ken Howery, and Yu Pan started the company Confinity in 1998 which went on to become X.com in 1999 and later on became PayPal in 2000. Headquartered in San Jose, California, U.S., the company is a multinational financial technology company that facilitates the online transfer of money. It is a public company and is listed on the US stock exchange.
The company has a presence on a global level and today they also offer credit cards in certain countries. The company's revenue in 2021 was 25.37 billion dollars and its workforce constituted almost 31,000 people. One of the subsidiaries of PayPal is Venmo which is also a competitor of the Cash App. So we will first introduce the platform to you and then do a comparison of the Cash App vs Venmo. Later on, we will also do a Cash App Vs PayPal comparison.
About Venmo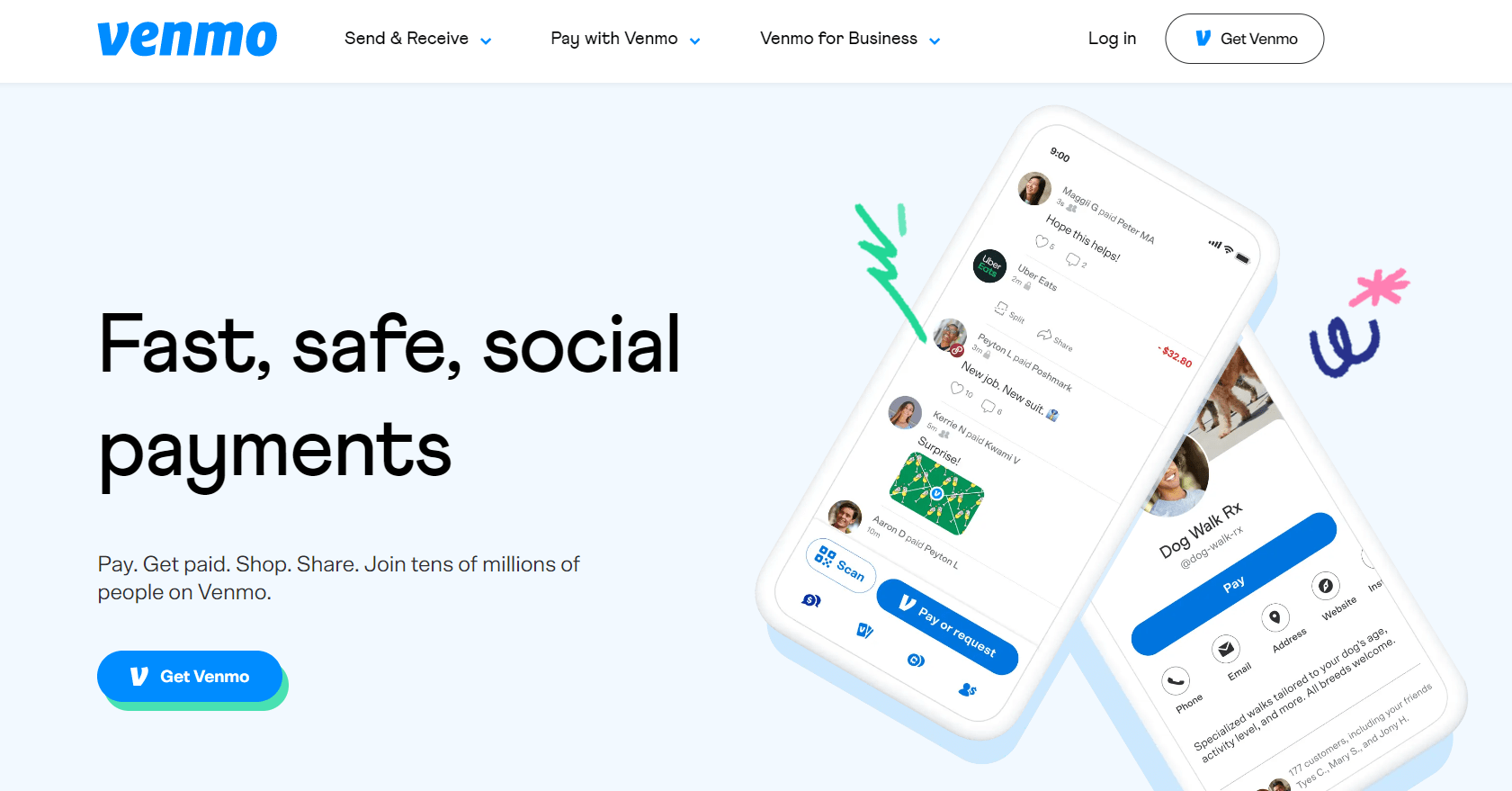 Andrew Kortina and Iqram Magdon-Ismail are responsible for this company's existence which came to life in 2009 before becoming PayPal's subsidiary in 2012. This is yet another mobile payment service app that originated in the US. The app is popular for sending and receiving money among friends and family members. However, the app is only usable by people living in the US making it a local app.
Venmo is available for download on both Android and iOS devices. The app is only available in the English language. In the past, the team behind the app had also launched a debit card. In the year 2021, the company saw transactions worth 230 billion dollars taking place on its app and the company's revenue stood at 850 million dollars. It is a competitor of the Cash App and thus later we see the Cash App vs Venmo comparison.
About Zelle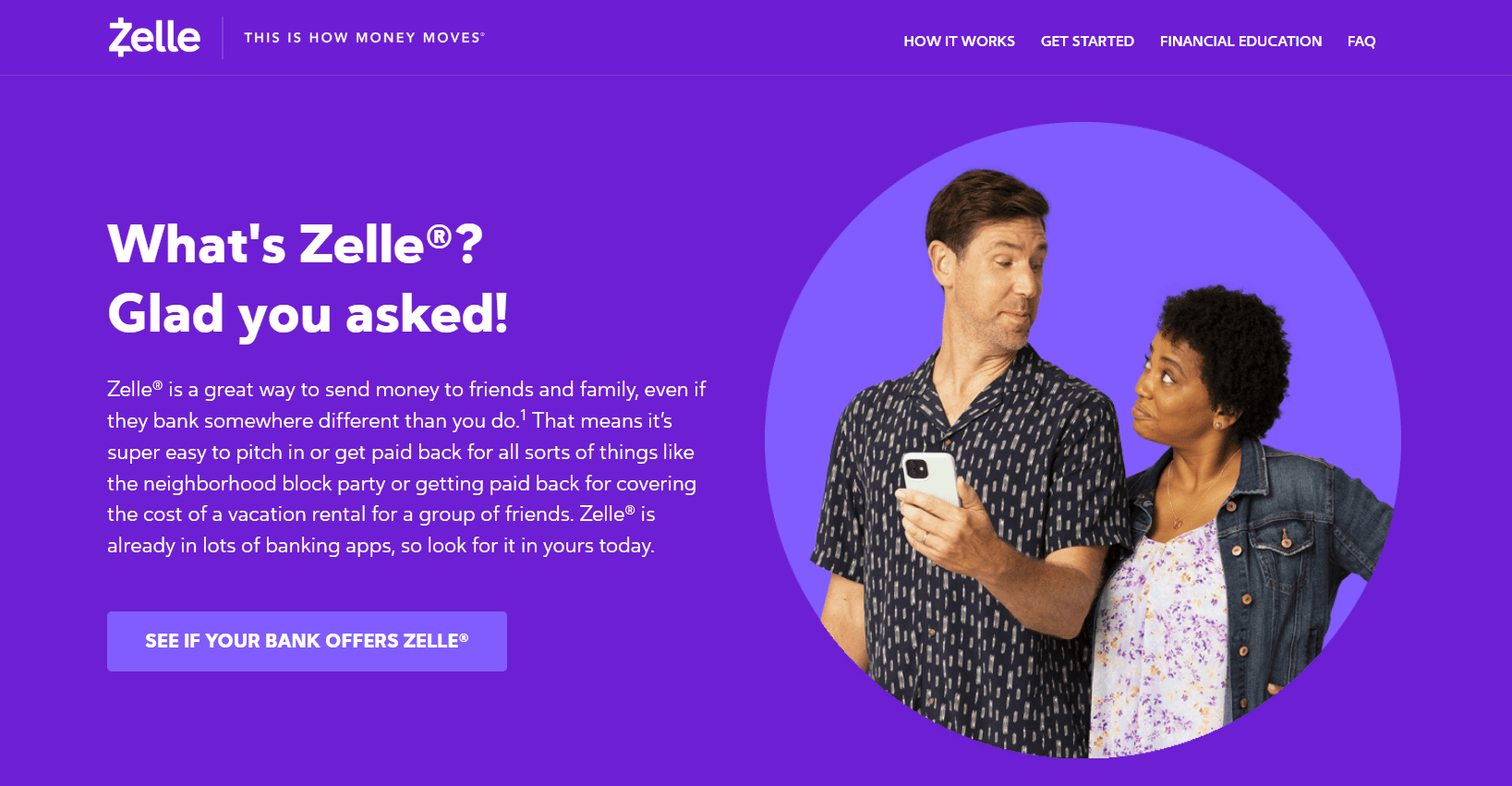 In 2011 a Private company named clearXchange was introduced as a digital payments network. It would go on to become the Zelle app in 2017 which again enables peer-to-peer wireless transfer. The company's headquarters are in Scottsdale, Arizona, United States. The company as of 2020 only had 12 employees on its payroll. Zelle is US based and so are its services.
The company is owned by Bank Of America, Capital One, JPMorgan Chase, PNC Bank, Truist, U.S. Bank, and Wells Fargo. Early Warning Services, LLC is the parent company. This company competes against PayPal its subsidiary Venmo and the Cash App as well. And so now we move to the comparisons beginning with the Cash App vs Venmo.
Cash App vs Venmo
After learning about their basic differences above, it is time to compare these in various categories. Let us being with Cash App vs Venmo.
Purpose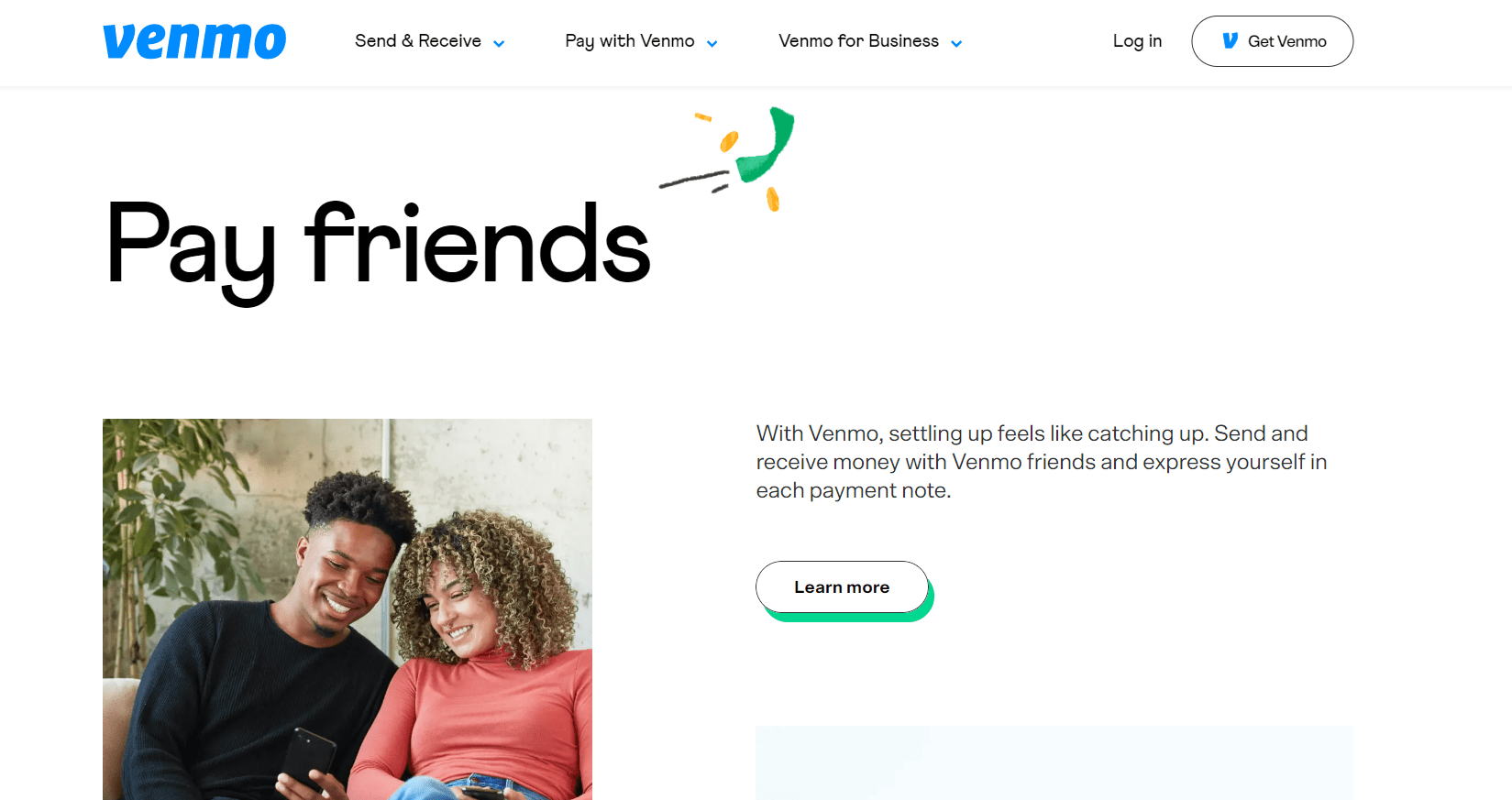 Although both apps facilitate payments wirelessly over an app their purposes are different. The Cash App is used for sending and receiving money and so is Venmo but the latter is preferred for transactions taking place between friends and family members while the former has broader use. The Cash App lets you buy and transfer Bitcoin while Venmo is for buying common items like daily goods although you can buy other cryptos on it as well. Using the Cash App you can make payments from your debit cards while with Venmo it is about having balance money in your digital wallet. Personally, it feels like the Venmo app has an upper hand here.
Charges
The Cash App charges you 0% for transactions made using the balance amount on the app or a linked bank account. 1.5% is charged for instant transfers and 3% is charged for transferring money using a credit card. For using Venmo, you are charged 0% when making the payment from the balance amount, debit card, prepaid card, or linked account.
You are charged anywhere between 1% to 5% with a minimum of 5 dollars when you want to have faster access to a cashed check. Again 3% is charged for sending money using credit cards. Again, the Venmo app offers more options for transferring money and charging 0% for it and so it strengthens its lead.
Restrictions
You can send only up to 1,000 dollars per month using the Cash App unless you verify your identity which is when the limit can be increased. On Venmo as an unverified user, you can transfer 299.99 dollars per week and 4,999.99 to 6,999.99 dollars as a verified user. Again we don't need to point out that Venmo steals another point here.
Transfer Time

On the Cash App, a standard transfer might take anywhere between 1 to 3 days while you also have the option of instant deposit using a debit card. On Venmo, the free withdrawal takes anywhere between 3 to 5 days whereas standard cashing takes 10 days. Faster access might also take between a few minutes to 1 and a half hours which is why the Cash App emerges as the better option in this section.
Payment Options
The Cash App lets you make payments using a bank account, debit card, credit card, Google Pay, and Apple Pay. While with Venmo the only options you have are a bank account, credit card, and debit card. Thus, the Cash App again gets our vote here for having more options.
Receiving Options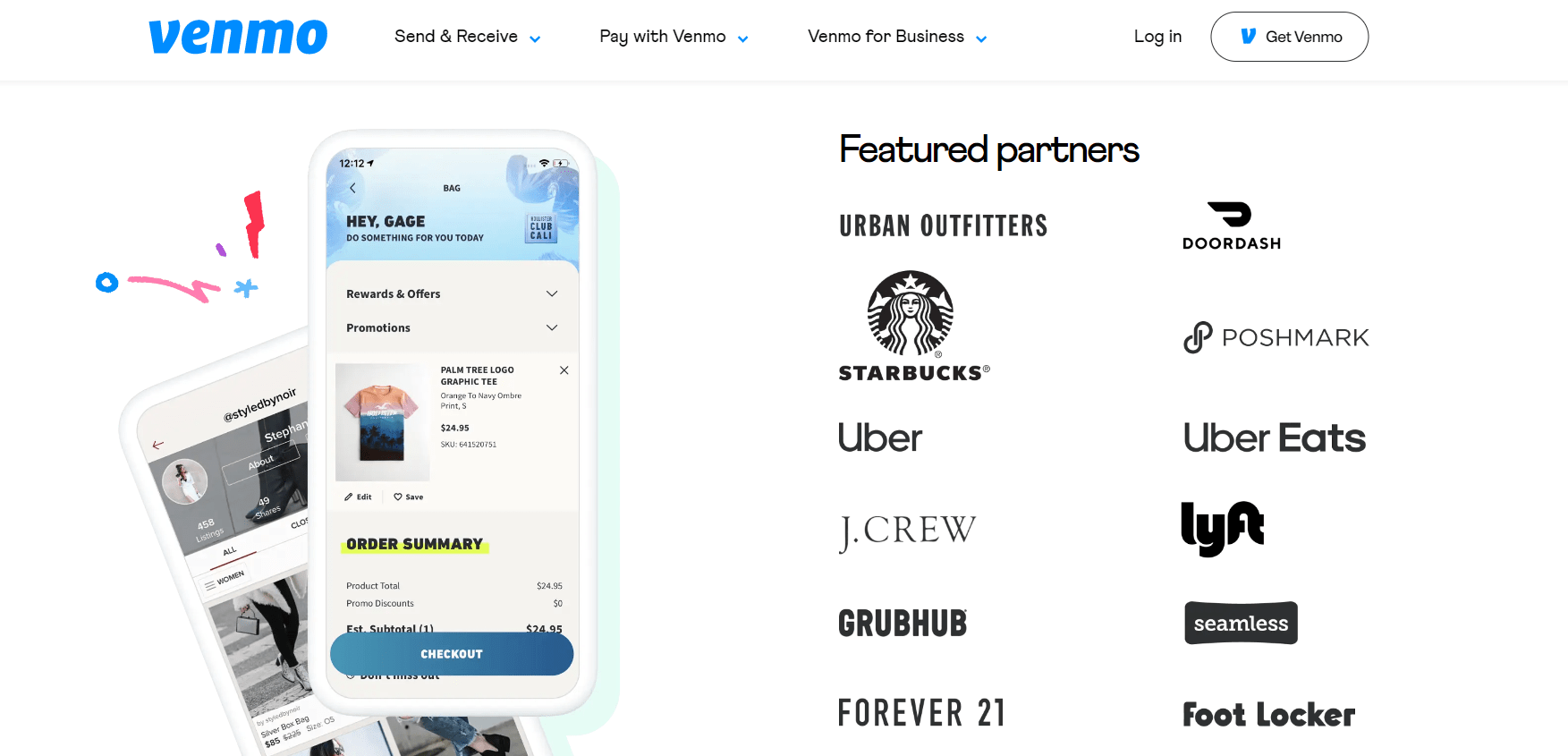 You can receive money on the Cash App through payments made using a bank account, debit card, mobile wallet, and ATM. For Venmo, your options include transfers made using a bank account, debit card, check, and ATM. With 4 options each this is more of a tie.
Device Options
Both apps, Cash and Venmo are available on iOS devices, Android devices, and browsers as well and that means we have another tie in place.
Cash App Vs PayPal
So Cash App vs Venmo ended up being a well-balanced comparison. Now it is time to compare Cash App with the online payment giant PayPal.
Purpose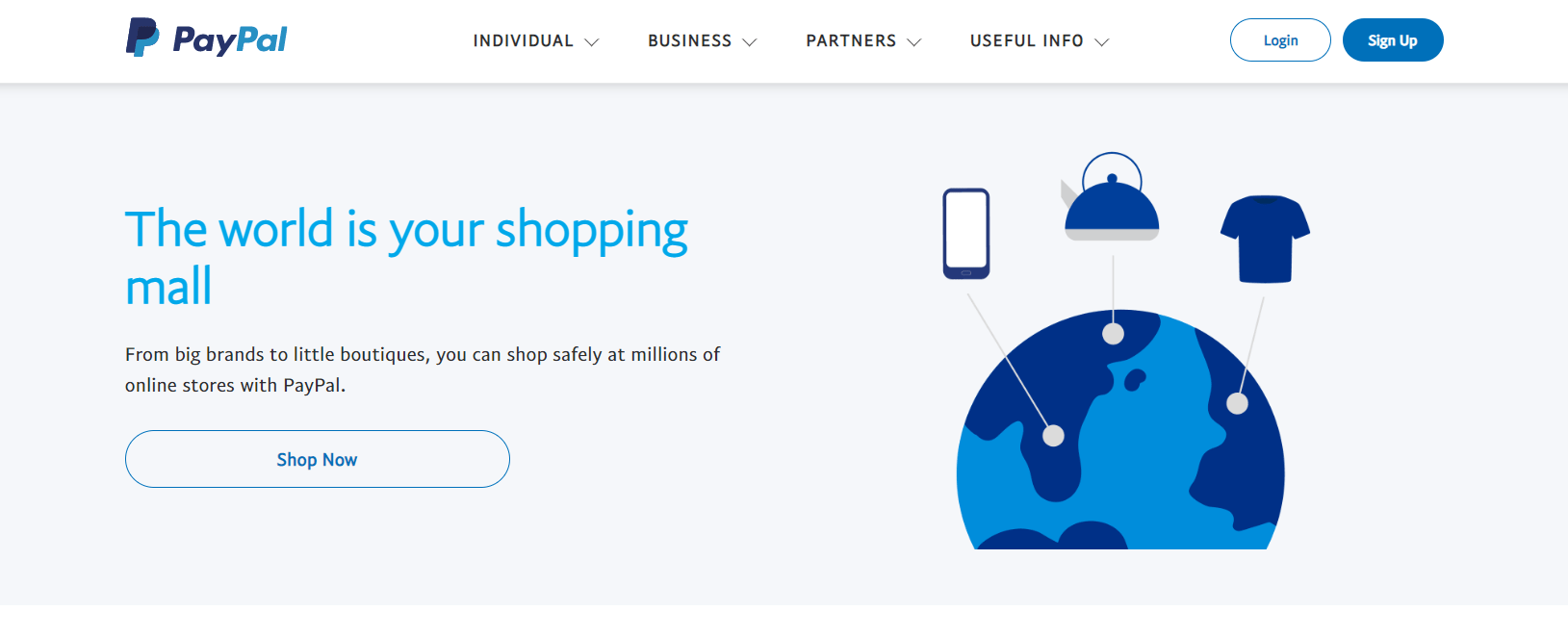 We know that the Cash App is used for sending and receiving money while also allowing Bitcoin purchases and transfers as well as stock purchasing. It also allows people aged between 13 and 17 on its platform but with necessary rules in place. With PayPal, you can shop online, send and receive payments, buy stuff and pay for it later, get credit, and do much more which means that PayPal offers more usability and takes the lead.
Charges
Cash App charges you for certain transactions but most of its services are free. Whereas on PayPal online shopping in USD and some domestic transactions are free while most other things take some kind of charge. Thus, here the Cash App emerges as the better alternative for allowing more free services than PayPal.
Availability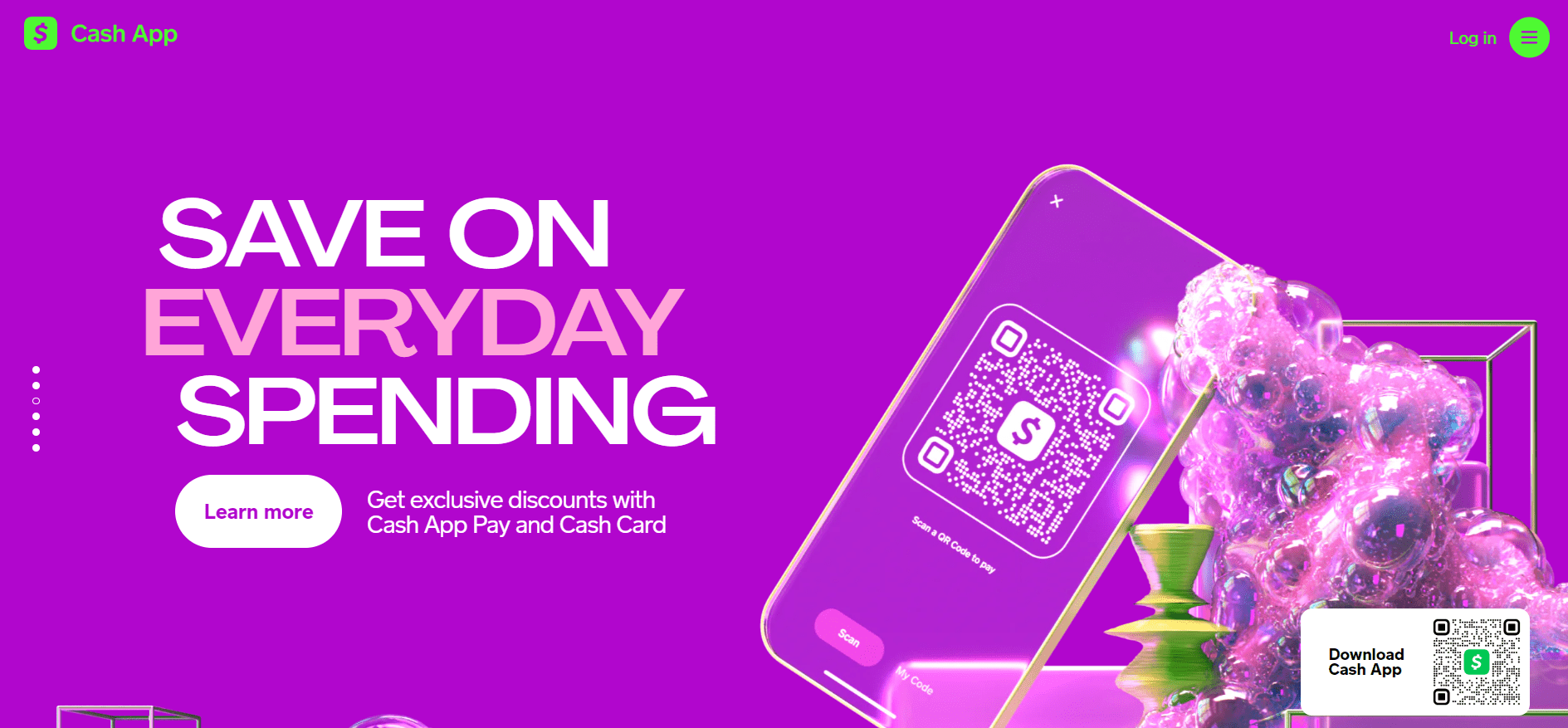 The Cash App is only usable and available in the US and the UK, whereas PayPal is available in most countries around the world. This gives PayPal a bigger market and wider reach and hence another point to outperform its competitor.
Operation Area
Since the account of the Cash App is only available in the UK and US. The payments and deposits also take place only among people of both nations. But by using the PayPal platform you can send and receive money to and from most countries in the world. This gives yet another point to PayPal.
Card Options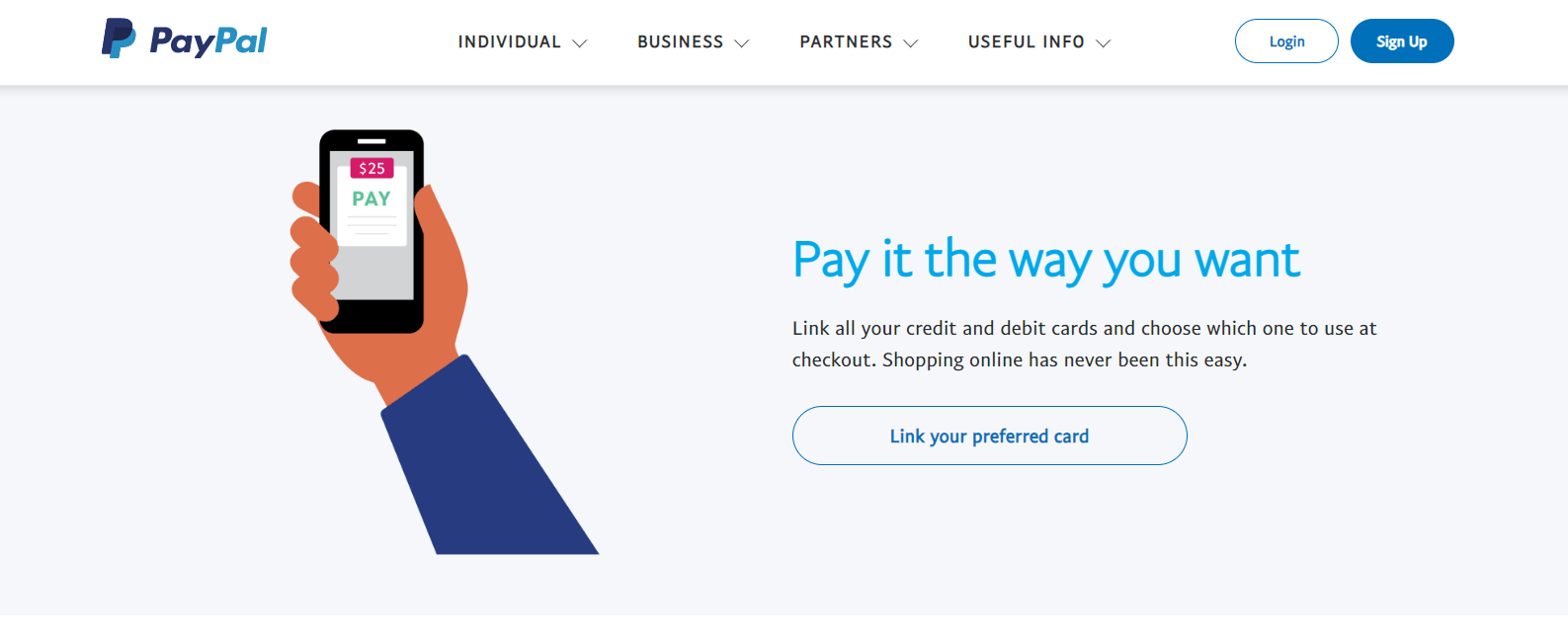 The Cash App also has a debit card that you can sign up for. On the other hand, PayPal offers debit cards as well as credit cards to eligible account holders. Yet again it is a point for PayPal.
Transfer Times
On the Cash App, you can use instant transfers or there are other options in place as well. For PayPal, the transactions take place instantly. Since the Cash App has multiple options in this section the point goes to the Cash App.
Limit
The Cash App will not let you send or receive amounts exceeding 1,000 dollars until you verify your account. Depending on the account there is no limit for PayPal-verified users but one transaction can see you transfer amounts between 10,000 and 60,000 dollars. And without a doubt, PayPal belittles the Cash App again.
Cash App Vs Zelle
It is now time for another competitor to stand against the Cash App. We now look at the Cash App vs Zelle comparison to see how they fair with each other.
Transfer fees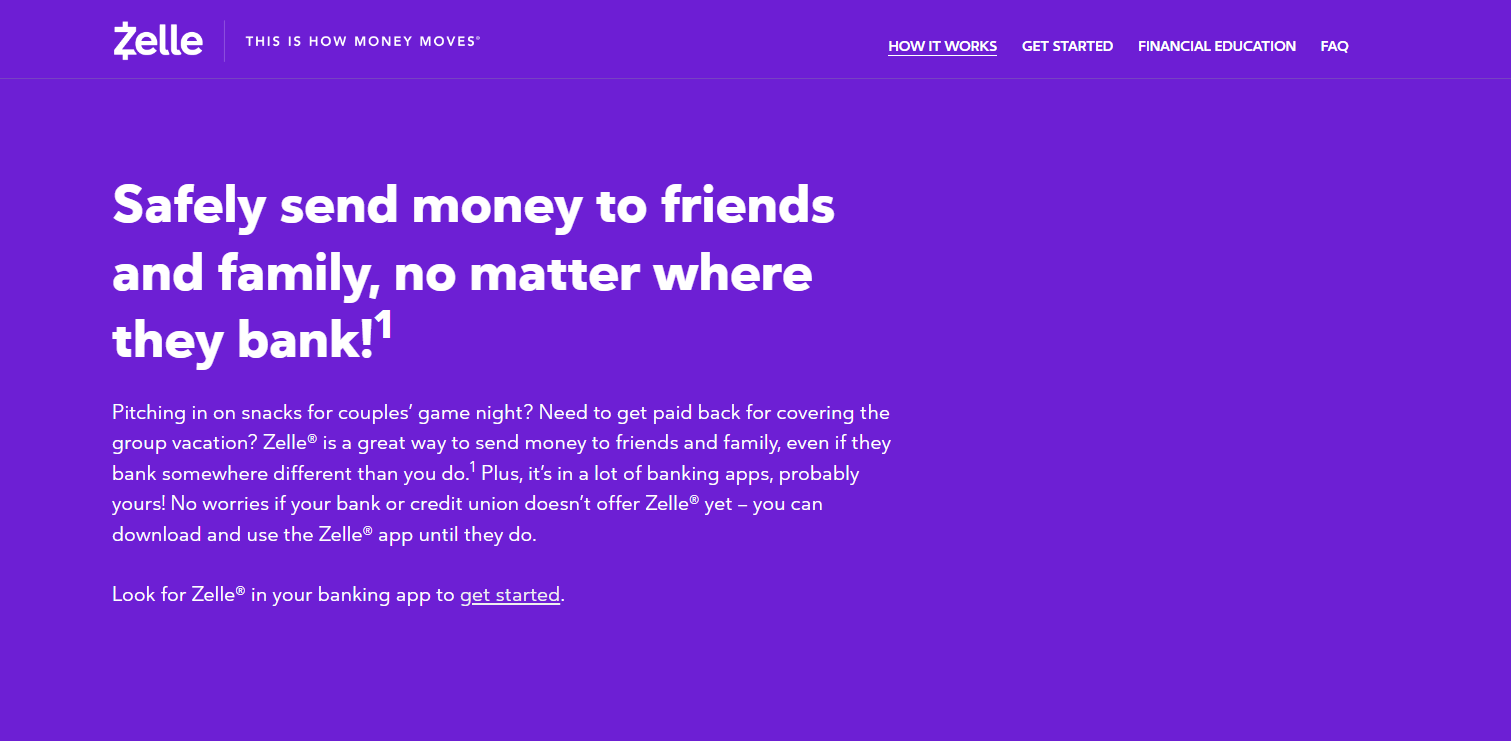 Be it Zelle or be it Cash App both platforms don't charge any fee for domestic transfers. However, the Zelle users might be charged by their bank for using the platform and the Cash App has charges on instant transfers and other stuff. So the first parameter ends in a tie.
Rate of Exchange
The Zelle app does not support international transactions whereas the Cash App facilitates transactions between US and UK citizens, thus, the Cash App scores one point against its competitor.
Availability
The Cash App is only usable and available in the US and the UK, whereas Zelle is limited only to the US. You also have the Cash App debit card that can be used internationally and so by default the Cash App claims another point.
Transfer Time
Both apps again see a tie in this area as the transfer time is more or less the same on both platforms. Thus, there is no point given to any parties for this category.
Transfer Options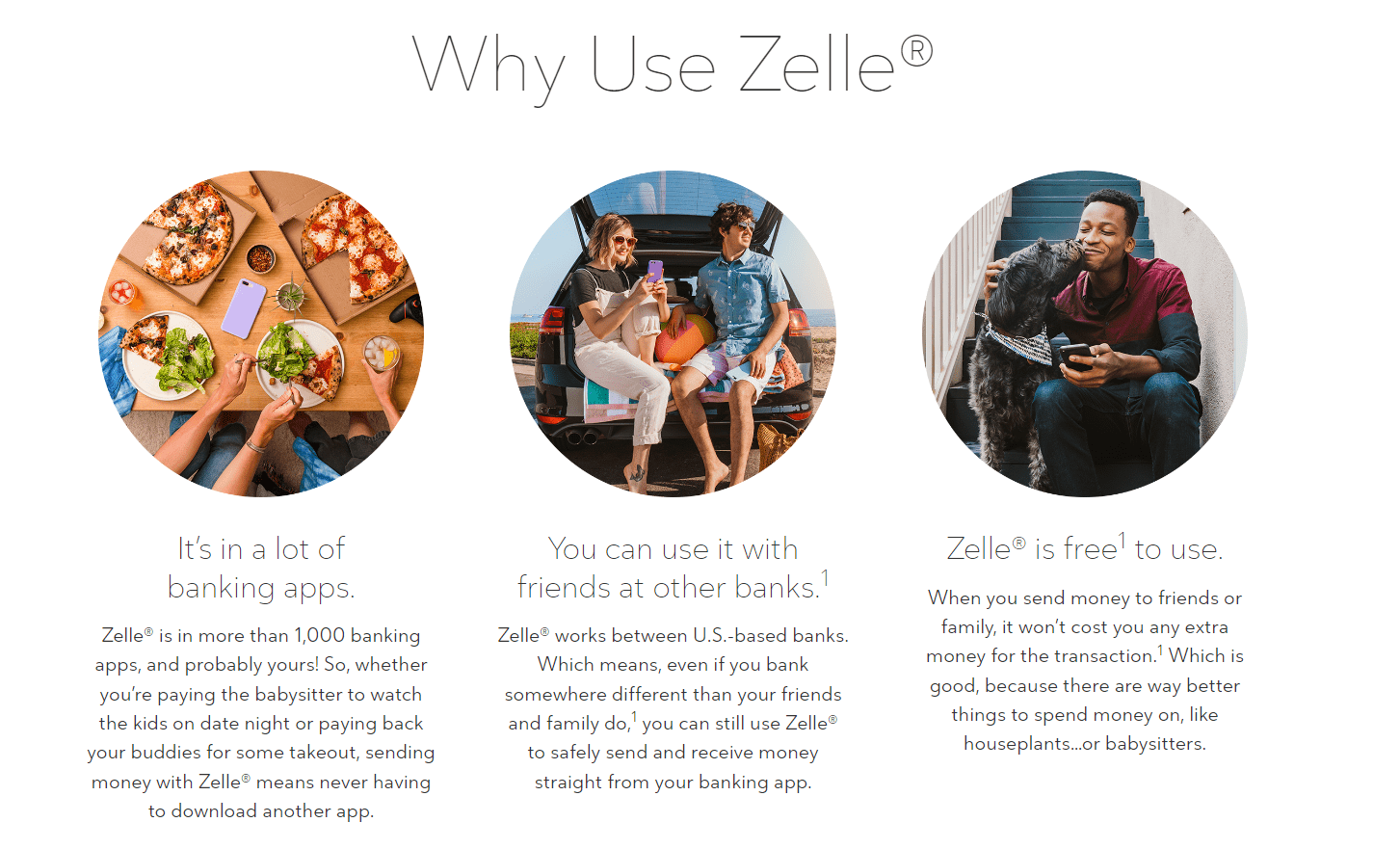 On Zelle, you can transfer money from a bank account, debit card, and credit card. On the Cash App, you can only transfer money using a bank account or debit card. The former takes 1 to 3 business days to go through and the latter charges you a 1.5% fee which means that Zelle finally gets a point for having more options and that too free one.
Ratings
On Trustpilot, both companies have received ultimately poor ratings from their users, however, the Cash App's rating of 1.2 out of 5 is better than Zelle's 1.1 out of 5 which gives it a marginal victory and another point.
While the Cash App vs Venmo and PayPal comparison went badly for the company, it has finally managed to outperform one of its competitors in Zelle. Here the Cash App wins by a score of 3-1 with two other sections being a tie.
Cash App Vs Venmo Vs Zelle
With PayPal demolishing the Cash App in comparison and Venmo being its subsidiary, they can be declared a clear winner. In the table given below, you can find all the important comparisons of these apps in a concise manner.
| | | | |
| --- | --- | --- | --- |
| Comparison | Cash App | Venmo | Zelle |
| Cards | Debit cards | Debit cards | No card option |
| Transfer | To app wallet | To app wallet | To bank account |
| Using Options | App or website | App or website | App, website, or online banking |
| Instant Transfer | Possible but require a fee | Possible but require a fee | Possible and free |
| Availability | Only in UK and US | Only in the US | Only in the US |
| Foreign Transaction | Limited but possible | Not possible | Not possible |
| Domestic Transfer | Free | Free | Free |
While we have done our best to compare the Cash App vs Venmo and Cash App vs PayPal, there is always a chance that the opinion or preference of others may vary. It all depends on how a person wants to use a particular app. Some apps will work for one while some for others.