Cash App and PayPal are two popular platforms offering digital payment solutions. With unique features and services, both have transformed finance management for both individuals as well as businesses. Since, with individual reviews of the two apps, it is quite difficult to choose between them, this article makes a comparative analysis of Cash App vs PayPal. Understanding the similarities and differences between them will help you to make an appropriate choice.
What is Cash App?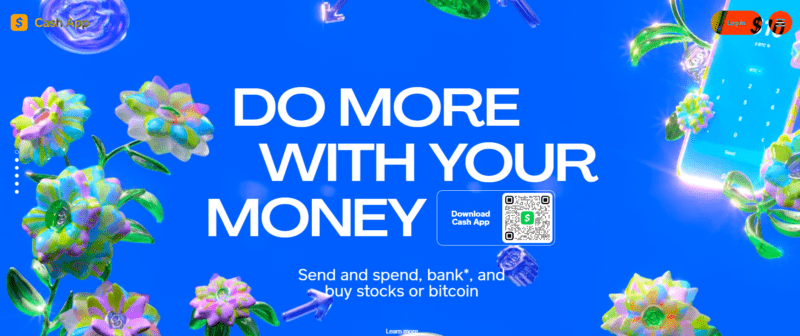 Cash App, originally known as Square Cash and launched by Block, Inc. (formerly Square, Inc.) in 2013, is a peer-to-peer payment application designed to facilitate quick money transfers and investments among individuals. It competes with other popular mobile payment apps like Venmo and PayPal.
It functions as a financial platform that collaborates with bank partners to offer services like banking features and debit cards. Cash App enables users to easily send and receive money, obtain a debit card, and receive direct deposits. Its investment feature allows users to invest in stocks with as little as $1 by purchasing fractional shares. Furthermore, the app facilitates buying, selling, and transferring of Bitcoin for its users.
One of the latest features, Cash App Taxes (formerly known as Credit Karma Tax), permits users to file their taxes for free, solidifying its position as a comprehensive and convenient platform for various financial services.
What is PayPal?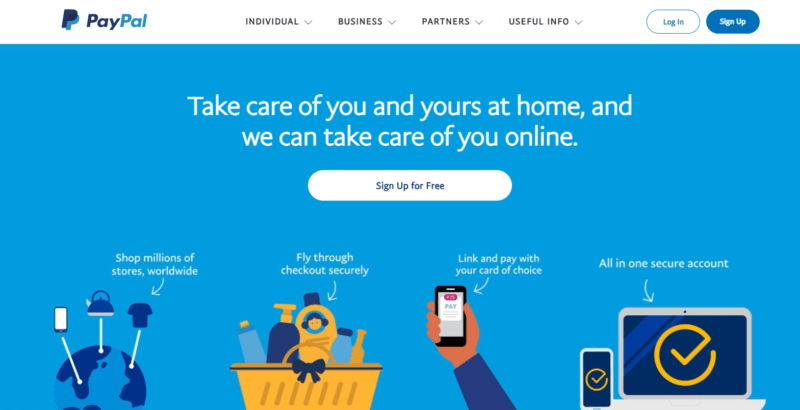 PayPal is a popular payment platform that operates through both a website and a phone app, facilitating online money transfers between individuals and businesses. To use PayPal, customers need to set up an account and link it to their checking account, credit card, or both.
After verifying their identity and funds, users gain the ability to send or receive payments securely through PayPal, either online or in physical stores. Many merchants, both big and small, accept PayPal as a trusted intermediary for transactions. Additionally, it provides credit and debit cards that carry the PayPal brand.
Cash App vs PayPal: Which is Better for Managing Finances?
Cash App and PayPal have several differences in their payment, stocks and cryptocurrency features, customer service, and fees. One significant distinction is that PayPal has a more extensive international presence, while Cash App is limited to operating in the United States and the United Kingdom. Moreover, Cash App Investing allows users to trade stocks without charging any fees, whereas PayPal has a detailed fee schedule for cryptocurrency buying and selling.
Here is a complete comparison between Cash App vs PayPal, covering all the essential details you need to know as a user.
Comparison Parameters
Cash App
PayPal
Locational availability
Cash is only available for users in the US and UK.
PayPal has an international presence which means the application is available in most countries around the world.
Transaction Speed
Standard transfer is a no-cost service that takes 1 – 3 business days for funds to be deposited.

Instant transfers, on the other hand, come with a 1.5% fee (minimum fee of $0.25/£0.25) and provide immediate deposit of funds.

PayPal's transfer speeds can significantly vary, depending on the specific transaction and currency involved. The fastest transfer method occurs when funds are sent from one PayPal account to another within the same currency.

On the other hand, the slowest transfer speed is experienced when making PayPal payments that require withdrawal of funds from a linked bank account and conversion, which typically takes between 3 to 5 business days.

For international money transfers, recipients usually receive the funds within 1 business day.

Payments and Fee structure
Cash App enables users to make immediate and fee-free payments. Simply entering the recipient's email, phone number, or $cashtag facilitates quick fund transfers that arrive within minutes.

Additionally, Cash App users can make contactless payments at Square-supported stores by scanning a QR code.

PayPal allows its users to send and receive money quickly and securely within the US. without any fees when using the app.

However, for transactions made with U.S. debit, credit, PayPal Credit, or Cash Card, users can anticipate the presence of card fees. The app charges no fee to shop online in USD.

International services
The Cash App allows its users to carry out international payments and transactions between the US and the UK only.
PayPal utilizes Xoom to facilitate international money transfers, enabling account holders to make payments to over 100 countries.
Cards availability
Only debit cards are available for Cash App.

When using the Cash App card for purchases, users can avail themselves of discounts at various popular shops and brands.

Both debit and credit cards are available to eligible account holders.

The MasterCard credit card through Synchrony Bank allows customers to earn an unlimited 3% cash back on all PayPal purchases and an unlimited 2% cash back on all other purchases, without any annual fees.

Additionally, PayPal provides lines of credit, but both credit card debt and credit line debt will accrue interest charges if not paid back within the designated timeframe.

Limits
Users who have not been verified on Cash App will have limitations on their transactions, with a maximum of $250 allowed for sending per week and $1,000 for receiving per month.

On the other hand, verified users will enjoy more freedom, being able to send up to $7,500 per week and receive unlimited deposits.

PayPal does not impose any limits on verified accounts, but individual transactions may have a maximum limit of up to $60,000, which can vary depending on the account type.
Investments
Cash App's brokerage service allows you to purchase publicly traded stocks without any commission fees.

Additionally, the platform offers Bitcoin trading as well.

However, it's important to bear in mind that both investing in stocks and dealing with cryptocurrencies carry inherent risks, and there is a possibility of losing money.

PayPal enables users to buy and retain cryptocurrencies but does not provide an investment platform for them.
Trading, stocks, and cryptos
Cash App offers its customers the opportunity to invest in cryptocurrencies and stocks.

Transactions can begin with as little as $1, thanks to fractional purchases, and users can set up automatic buying options.

The platform provides regular insights, statistics, and charting data, empowering users to make well-informed investment decisions.

Unlike some apps that only support buy and sell orders for digital assets, Cash App allows its users to transfer cryptocurrencies to and from separate digital wallets.

PayPal users can engage in buying, selling, and transferring select cryptocurrencies like Bitcoin and Ethereum.

Presently, only specific US account holders have the ability to transfer crypto to another PayPal account or an external wallet.

However, PayPal aims to expand eligibility for crypto transfers in the future.

Security
Cash App employs the identical encryption and fraud detection software utilized by its parent company, formerly known as Square and now called Block.

The servers maintain a high level of security, irrespective of their location or internet connection, and Cash App fully complies with PCI Data Security Level 1 standards.

PayPal employs two-factor authentication with a one-time pin for login security, utilizes fraud monitoring, detection technology, and email confirmation for payments, and employs Transport Layer Security to encrypt data.

It offers buyer and seller protection policies to minimize chargebacks and provides educational resources on security, scams, and fraud prevention.

Filing taxes
Cash App provides free processing of personal tax filings and tax refunds.

Additionally, businesses that utilize Cash App to accept customer payments receive Form 1099-K, while individuals who use the app for stock trading receive Composite Form 1099.

PayPal does not provide personal tax filing services.

However, if you are a business using PayPal to receive payments for goods and services, you will receive a Form 1099-K from them.

Exchange rate
US users have the option to request or send payments to UK account holders without incurring any app fees.

Nevertheless, they should be aware that the payment amount will be converted using the prevailing mid-market exchange rate at the time of the transaction.

The exchange rate applies to almost every PayPal transaction. When making purchases in a currency different from the one offered by the merchant, a 4% fee applies.

Additionally, sending money to be received in a foreign currency incurs a 4% fee, while all other transactions involving currency conversion will be subject to a 3% fee.

However, PayPal doesn't display the total cost of an international payment until the final stage of the process occurs. Therefore, the customers use the currency calculator of the app to view currently prevailing exchange rates.

Additional Features
Earn a $5 bonus when you refer a friend, and they sign up for a Cash App account.

Additionally, enjoy exclusive shopping boosters such as 10% off at Chick-fil-A, $1 off at any coffee shop, and 5% off at Whole Foods, among others.

Additionally, customers of Cash App can conveniently deposit their paychecks and government payments into their online accounts.

For businesses, PayPal Payout allows for convenient mass international payments.

PayPal Credit enables users to make purchases and pay for them in monthly instalments.

Additionally, PayPal Direct Deposit facilitates online deposit of paychecks and government payments into one's PayPal account.

For those who prefer cash transactions, PayPal Cash permits depositing cash at more than 100,000 locations throughout the United States.
Also Read: Best Cash App Stocks to Invest under $10
Similarities between Cash App and PayPal
Both Cash App and PayPal are peer-to-peer payment systems that provide similar services for sending and receiving money. Cash App utilizes user $Cashtags for transfers, while PayPal relies on email addresses. After knowing the comparison of Cash App vs PayPal, let's look at the similarities between the two platforms.
Transfer of Money: Both platforms allow users to easily and instantly send money to individuals and make payments to businesses. They offer various methods for topping up the account, including bank transfers, cash, and direct debits.
No Fees for Domestic Transactions: Neither app charges domestic fees, nor there are any monthly membership fees. For immediate transfers to a linked bank account, both Cash App and PayPal offer instant transfer options, usually for a small service fee.
Payment Methods: Both apps also offer debit cards that can be linked to Google Pay and Apple Pay. While Cash App's acceptance among vendors is growing, PayPal has been established for a long time, resulting in wider acceptance of PayPal balances at various vendors, including eBay sellers and local food trucks.
Though we gave the comparison between Cash App vs PayPal, let's look at some important features of both the apps to get a better understanding:
Is Cash App as Safe as PayPal?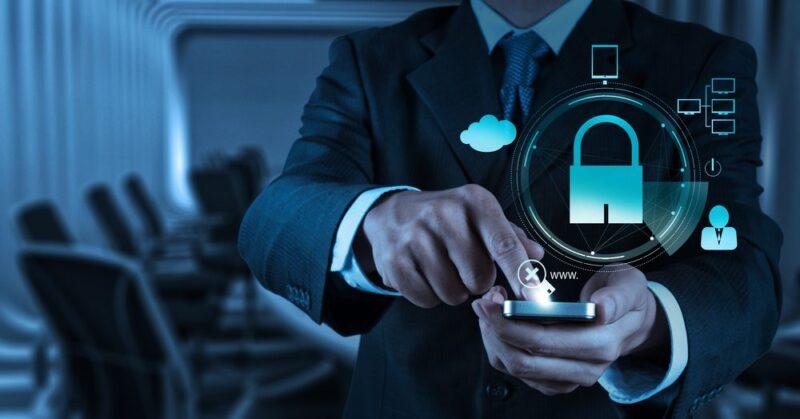 If we talk about safety in Cash App vs PayPal comparison, both are considered equally safe since both platforms are regulated as money transfer services and have established partnerships with FDIC-insured banks to ensure the security of customers' funds. When making online payments, users are not required to disclose their card details to merchants, enhancing the safety of transactions. The developers of these digital wallets prioritize security and implement both manual and automatic measures to safeguard customers' money and accounts.
1. Cash App: Cash App Investing LLC is a registered member of both SIPC (Securities Investor Protection Corporation) and FINRA (Financial Industry Regulatory Authority). The application facilitates survey transactions to identify potential scams. However, if a user becomes a victim of fraud, they are advised to contact the support team for further assistance. It is essential to note that investing comes with inherent risks, and there is a possibility of losing money for investors.
2. PayPal: PayPal does not utilize account numbers or routing numbers; instead, it relies on the user's email address for identification and money transfers. The platform offers purchase protection to safeguard users in case of any issues with their PayPal transactions. However, it's essential to note that crypto balances are not protected under FDIC insurance.
Also Read: How to Avoid Getting Scammed on PayPal? Best Tips and Tricks
PayPal vs Cash App Fees
To avoid unexpected fees when using a digital wallet, it's essential for users to comprehend the charges and services associated with the account before they begin using it. When it comes to international money transfers, service providers often impose significant fees, making it crucial to determine the more cost-effective option.
| | |
| --- | --- |
| Cash App | PayPal |
| The platform charges no fee to open an account. | PayPal charges 2.9% + some fixed amount to allow domestic payments in USD, funded by card. |
| Most of the transactions are done free of cost. | For international payments, a 5% rate + some currency conversion fee is charged. |
| For making ATM withdrawals, $2 Cash App fee is charged. This fee is waived if users receive their salaries in their Cash App accounts. | For currency conversion, PayPal charges a 3-4% fee for the total amount being converted. |
| If some user invests using Cash App, then regulatory fees may apply. | If the user withdraws money in USD to the bank, then PayPal charges no fee. For instant withdrawal, 1.5% fee is charged on the amount being withdrawn. |
Comparing fees between Cash App vs PayPal, the former generally charges lower fees. PayPal allows users to create an account without any initial cost and permits online purchases without currency conversion fees. However, certain services offered by the app may come with associated charges.
Cash App vs PayPal Customer Service
Both the Cash App and PayPal apps are available for download on iOS devices through the App Store, Android devices via Google Play, and web browsers.
1. Cash App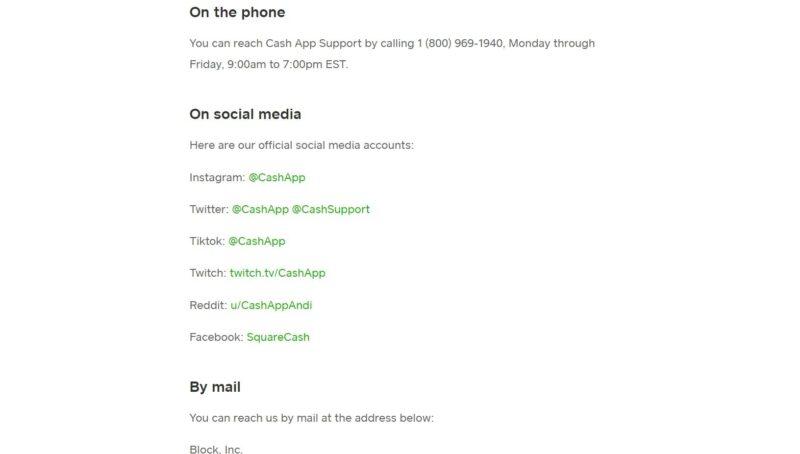 Customer support for Cash App can be accessed through several channels:
In-app: You can initiate a chat by selecting the support option from the profile icon.
Phone: Support is available by calling 1-800-969-1940 on weekdays, from 9 a.m. to 7 p.m. EST.
US mail: You can reach Cash App by sending mail to 1455 Market Street Suite 600, San Francisco, CA 94103.
Social media platforms: Cash App maintains an active presence on Instagram, Twitter, TikTok, Facebook, Reddit, and Twitch for customer inquiries and support.
2. PayPal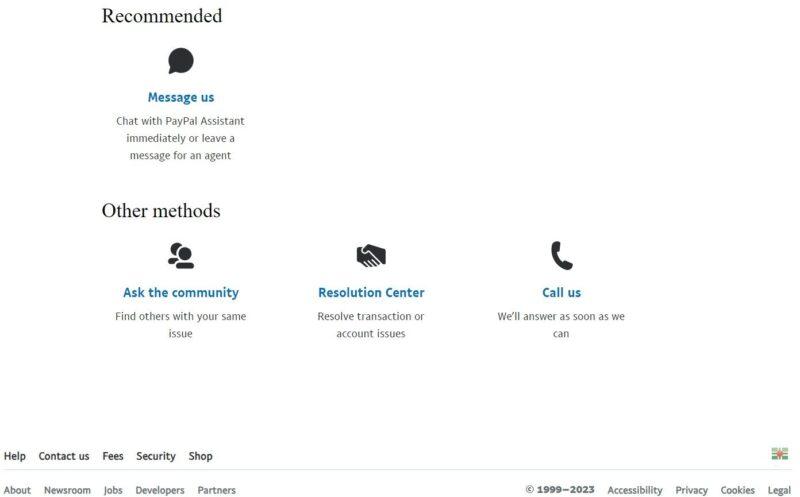 PayPal offers various avenues for users to seek assistance:
Help Center: Users can access PayPal's website to find answers to frequently asked questions.
Chatbot: By logging into their account, users can click on Contact Customer Service option and initiate a chat with PayPal Assistant.
Community Help Forum: Members can assist others with general questions and non-urgent issues.
Resolution Center: Account holders can log in to report and resolve transaction or account-related doubts.
Phone Support: Assistance is available by calling 1-888-221-1161 from Monday to Saturday, 6 a.m. to 6 p.m. PST. For PayPal Credit, users can call 1-844-373-4961 from Monday to Friday, 5 a.m. to 8 p.m. PST, and on Saturday and Sunday, 6 a.m. to 6 p.m. PST.
International Support: Account holders outside the U.S. can reach PayPal at 1-402-935-2050.
Other Parameters of Cash App vs PayPal Comparison
1. Cash App
Accessibility: Cash App offers great accessibility by not mandating customers to link a bank account for registration. This streamlines the process of sending and receiving money using their Cash App balance alone.
Ease of Use: The app's ease of use is evident through its uncomplicated display and user-friendly interface. Whether you're dividing expenses or sharing rent, navigating the app for peer-to-peer payments is a breeze.
Transparency: Cash App stands out for its transparency, as it provides clear information about its primary functions: sending and receiving money, acting as a digital wallet, and offering investment opportunities.
2. PayPal
Accessibility: PayPal emphasizes its commitment to ensuring the accessibility and user-friendliness of its website for all individuals. This commitment is demonstrated through the extensive availability of services in over 200 countries, support for 25 currencies, and 17 languages.
Ease of Use: The PayPal app has received positive reviews, and the brand's familiarity contributes to the design of their online platforms, making them efficient and easy to use for people of all age groups.
Transparency: There have been debates surrounding PayPal's transparency. Some users have raised concerns about account restrictions and closures without sufficient explanation. In June 2021, digital rights advocates penned an open letter to PayPal, urging for more transparency and accountability, particularly with regards to the appeals process and notice period for affected account holders.
Also Read: Greenlight vs GoHenry: Which is the Best for Your Child's Finances?
Both Cash App and PayPal offer financial services, catering to differential user preferences. Ultimately, the choice between the two depends on individual needs and preferences.
Source: Cash App Help Page, PayPal FAQs