Head to the Google Play Store or the App Store and you will find thousands of apps and many of them are going to be the ones that you didn't even know you needed. A lot of these apps belong to Finance and Banking related stuff as they are the need of the hour. One such finance-related app that we want to talk about today is the Cash app. It allows you to make payments. In this article, we will cover everything about this app including Cash App limit per day, Cash App weekly limit and Cash App spending limit.
What is Cash App limit Per Day? Can you Increase it?
Today, there are many apps that allow you to make online payments. However, some of these apps have certain limits. These limits can be regarding the number of transactions over a certain period of time. Before, we talk about Cash App spending limit, let us learn more about this app.
What is Cash App?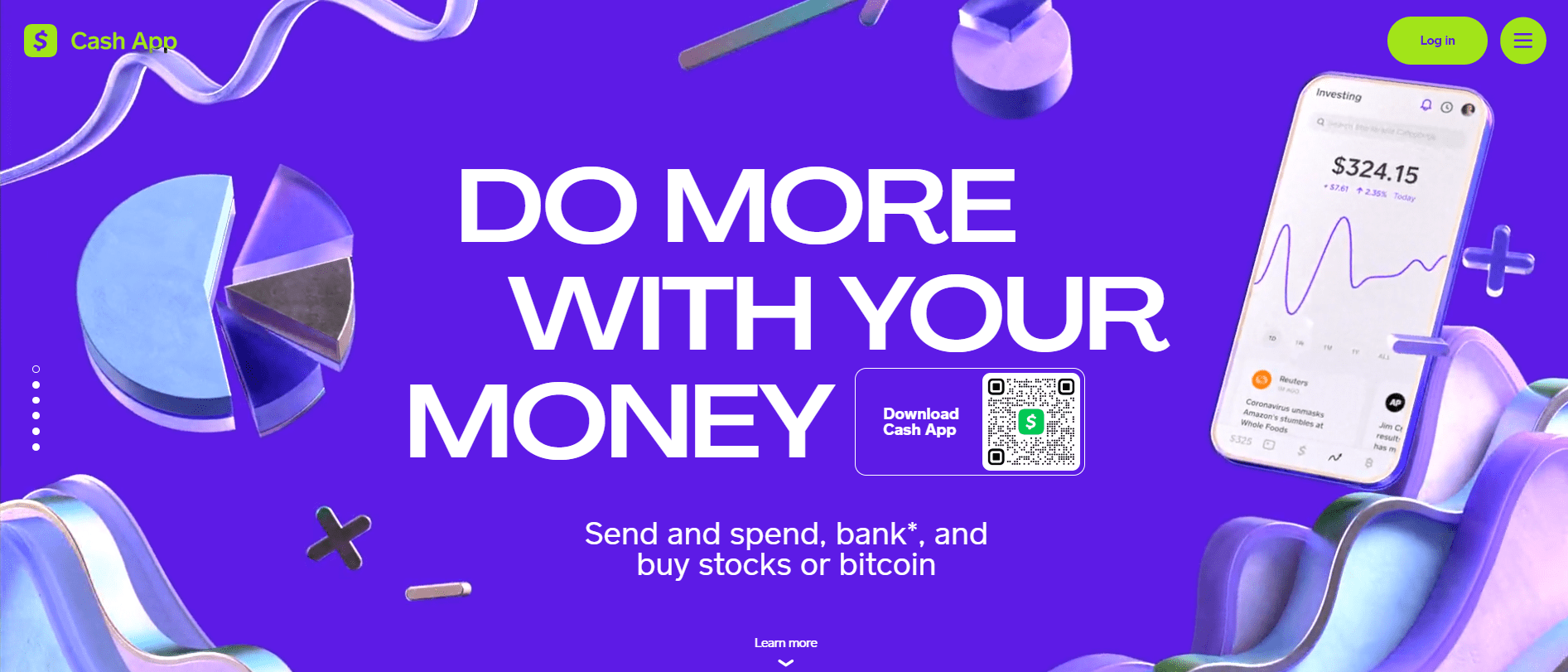 Having released in 2013 on October 15th, Cash App formerly known as Square Cash is a mobile payment service app. The app is usable in the United States of America and the United Kingdom and is available on Android as well as iOS devices. The app is available in two languages, that is, French and English. Block, Inc. is the developer of the app that enables a person to send money from one person to another using just a smartphone. In September 2021, the app reported that it had over 70 million transacting users. At this time the company's gross profit stood at a figure of 1.8 billion dollars.
Initially, the app was launched for peer-to-peer money sending and receiving. However, over the years the app has started rolling out other features like enabling Bitcoin trading in January 2018. In October 2019 the app started supporting stock trading for US users.
In November 2020 Square acquired Credit Karma Tax and stated that it would be made a part of the Cash app. Next November in 2021, the platform welcomed users between the age of 13 and 17 as opposed to earlier when you were required to be 18 years of age or above to be able to use the platform.
It's not just the app that the people can use, the company also offers a Cash card, that is, their debit card. You can customize your card by choosing its color, drawing on it, and more. People can send and receive money through the Cash app where it may take 3 to 5 days for a transaction to go through or they can opt for an instant transfer by paying a fee. However, the Cash app limit per day system is in place to ensure how much a user can send and receive in a given period.
Bitcoin is tradable only on account of those over the age of 18 and the transactions are quicker as they don't wait for the blockchain confirmation. Bitcoin can also be sent and received using this app as well as can be withdrawn. Also, adult US users can trade in a fraction of the stocks of most public companies provided their value is more than 1 dollar.
In November 2021 the company's market capitalization stood at 117.4 billion dollars. The app also has a good security system in place to make sure that no fraud takes place. The main competitor of the app is PayPal which owns Venmo. Google Pay, Apple Pay, and Zelle are also their competitors. Now that introductions are out of the way it is time to look at the Cash app limit per day that we mentioned earlier.
Cash App limit Per Day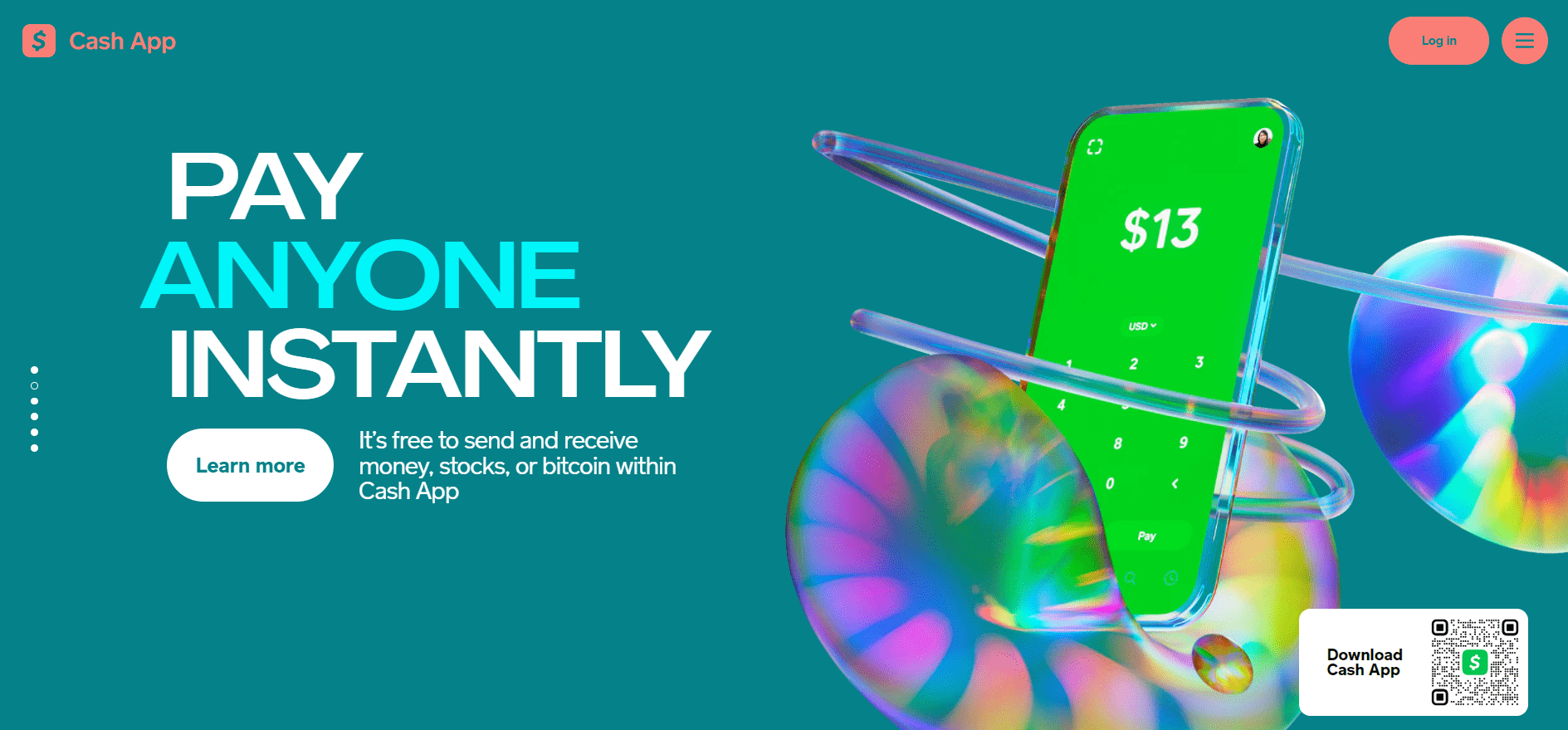 The Cash app is more or less a bank or bank app in itself. All these apps that help you send and receive money mostly fall under this same category. And you know how banks are, they have a transaction limit in place. They allow you to send and receive a fixed amount during a given period. It is the same with all these apps as well and the Cash app is no different. When using this app be prepared to have a limit set by the app.
The Cash app limit per day is lesser than that of most banks because of course the banks remain to be the head of financial services, however, with the Cash app the limit might be too low for some of the users. When you sign up on the app as a new user you are allowed to send up to only 250 dollars in seven days which comes down to a little over 35 dollars per day. On the other hand, the receiving limit is 1,000 dollars per month which again amounts to some 30-odd dollars a day. Which means that the sending and receiving limits are more or less at par.
But with banks, you have different kinds of accounts like savings, current, and more and each of them comes with a different limit and capacity when it comes to sending and receiving money. Similarly, with the Cash app, you have the option of increasing your sending and receiving limit. There is a verification process that you need to get done and that will see your limits go up significantly. You just need to provide the data asked of you.
Your Cash card also comes with withdrawal limits. If you use the card to withdraw money from an ATM then you can only do so for an amount of 310 dollars at one time. In 24 hours this figure cannot exceed the sum of 1,000 dollars and this also forms your limit for a week. If you use your Cash card to spend money on various stuff then the limit for that is set at up to 7,000 dollars a day, up to 10,000 per week, and up to 25,000 dollars a month.
So now that we are done with the Cash app limit per day let's check out the weekly limit.
Cash App Weekly Limit
The Cash app weekly limit is different for verified and unverified users. The sum that you can spend using the Cash app looks decent when you consider the weekly limits, however, if you were to break it down to the per-day criteria then you would be disappointed to notice the very low sum that you can spend. Above we have seen some numbers and we again have a few numbers to put things into perspective.
The Cash app per day limit as an unverified user lets you only send or receive an amount less than 40 dollars and more than 25 dollars daily on average. Weekly this comes to about 250 dollars in sending and 250 dollars in receiving. A lot of users may find an issue with this since the amount is too low and might make life difficult for them unless they use multiple money transfer apps. However, you can get your account verified and see these figures improve significantly.
You also have the option of using a Cash card which is a debit card and another product of the company. Using this card you can withdraw a sum of 1,000 dollars weekly from an ATM or pay up to 10,000 dollars for stuff that you decide to spend money on. Now you would think that the debit card is better than the app because of the better limits, however, as mentioned the app limits can be improved merely by verifying your account and providing the data that is asked of you.
We have seen the Cash app limit per day and weekly figures and it is enough to say that we don't find ourselves pleased with the numbers that we see. This is why we have already twice mentioned that getting your account verified increases these limits. But how much change can we expect? Even before answering that question, the first question is how do you go about verifying your account? Do you take paid services? Do you call up the customer support team? Nope, none of that, keep reading to find out how to go about it.
Also Read: How To Make Money Off Cash App Stocks? A Guide
Cash App Sending limit after Verification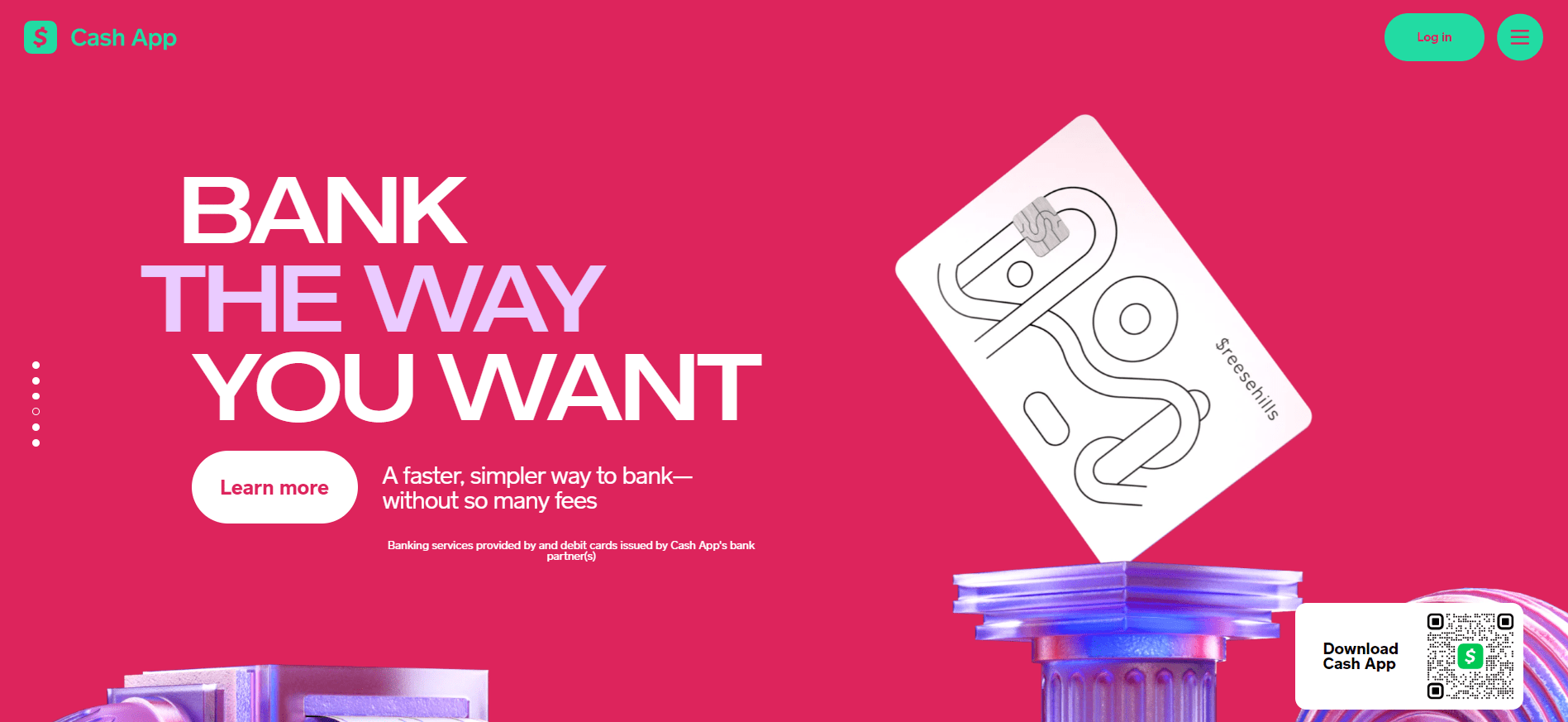 So we have already mentioned verification quite a few times and at this point, many of you must simply be excited or eager to read about the new figures of the Cash app spending limit after verification. But that can or rather must wait as first we need to learn about the verification process, only then will you be able to go ahead and get it done for yourself.
So we know that the Cash app limit per day is set in the range of 25 to 40 dollars but now we are about to improve it by verifying the account. To be able to verify your account you need to provide details like your full name, date of birth, and last four digits of your social security number. In addition to all this, you also need to be older than 18 years of age otherwise you are eligible for a teenager or minor account whose limit cannot be increased as of yet.
So to begin with the verification process you head to the Cash app. And now since your limit is set at 250 dollars a week, you need to try and send money that is above this limit, it can be 251 dollars as well. This is where the app will prompt you to go ahead and get your account verified. Here you are asked to provide your full name, date of birth, and last four digits of your social security number. Post this there will be a few more steps to complete and finally, submit these details.
Now all you have to do is wait till you get a confirmation that your account has been verified. And once it is done your Cash app limit per day for sending and receiving money is increased. Where you were stuck sending 250 dollars a week you can now send 7,500 dollars a week. Having been only able to receive 1,000 dollars a month you now have no upper limit on being able to receive money using the Cash app.
So you see what verifying the account does for you? Now let's move on to another segment.
Cash App Spending Limit
The Cash app is free to download and use. This means anyone above the age of 18 is welcome to join the platform and get an account. Each person can have up to 4 minors who get a dependent account which is backed by the liability of the major whose account was responsible for minors getting theirs. The limit on account of minors is lesser than that of majors when you compare the Cash app limit per day, however, a major can increase these limits as opposed to minors who can't.
Your Cash app spending limit starts from 250 dollars a week as a new and unverified user and it can go up to 7,500 dollars a week once you are done verifying your account following the steps mentioned above. Similarly, your receiving limit goes up from 1,000 dollars to have no upper limit post verification. Apart from that your Cash card also comes with its limits. However, there are various withdrawal charges and other fees that you might find yourself paying when using the service of this company.
Using a Cash card also gets you Cash app boosts which are discount coupons that can be used at various places. However, you can use them only via the Cash card and not the app. Also, you can just use one boost at a time. These boosts also usually come with minimum and maximum spending limits. Boosts can also expire and can't apply boosts for cashback.
Buying and selling stock on the Cash app also comes with their limits just like you have a Cash app limit per day in place. If you own a stock that is close to the full amount like above 98 percent then you can't sell it in fractions but rather have to sell the whole stock or place an order for a fraction less than 98. Also, your purchases need to be worth above 1 dollar. And if you are interested in day trading then you should know that the app limits you to only 3-day trades every 5 days.
How to increase Cash app limit from 250 to 7500?
Using the Cash app can be like using a bank account itself as they both have certain restrictions and limits in place to stop you from sending or receiving more money than is acceptable for them within a given period. We have seen how you have a Cash app limit per day, weekly, and even monthly. And we also know for certain that these amounts are temporary numbers that you can increase if you choose to go ahead and get your account verified.
If you are a minor who applies for an increase in this limit then your request is automatically denied by the team. Whereas for an adult you are required to provide your full name, date of birth, and last 4 digits of your social security number to be able to get your account verified. However, this might at times not be enough and the team might need more information for which they can contact you.
Provide the necessary details and wait for confirmation as it might take up to 24 hours for the same to happen. Steps for how to increase Cash app limit from 250 to 7,500 dollars have been mentioned above. Follow them as mentioned and you should be good to go. If you are asked for additional details and fail to produce them then your account will remain unverified and have the standard limit as was originally the case.
The app also provides you with terms and conditions for both unverified and verified accounts which you should go through for your own sake. Also, if you were planning to increase the Bitcoin withdrawal limit set by the Cash app then there is bad news for you ahead. The Cash app limit per day for withdrawal of Bitcoin is an amount equaling a sum of up to 2,000 dollars. The figure climbs to 7,500 dollars when considered weekly.
Also Read: Cash App vs Venmo vs Zelle: Which is the best?

Cash App – Worth it or not? 
We have thoroughly gone through the Cash app limits be it per day, weekly or monthly figures. We have also seen how the verification process works and how it increases these limits for you but that's surely not all the information you need to make a decision. So to provide you with some contrasting bits of additional information we will now share with you reasons to make arguments in favor and against the app.
The Good
First of all if not the Cash app then what app? Sending and receiving money via smartphones is the most recent phenomenon in the finance world and it has become a need of the hour and so while you are bound to have to choose one such app then why not consider the Cash app?
Paying and receiving is a quick and easy process with this app and the only requirements are a net connection and a smartphone, we also saw that the Cash app spending limit can be increased down the line. The app also lets you buy and sell as well as send and receive Bitcoin. Also, the fees to buy Bitcoin are more or less decent so why not?
By paying a 1.5% fee you can go ahead with an instant transaction or you can wait for a couple of days or so for a free transaction to take place, you have the flexibility of making that decision for yourself. When making reimbursements the Cash app makes it easy for you to track who reimbursed you and when which is again a good thing. You can also buy and sell stocks using the Cash app and you don't have to pay any commission for the same which means one app is multipurpose as well as a money saver.
The Bad
While you can increase the sending and receiving limit down the line, on the face of it the amounts are too low for quite a few people and also you are stuck with the Cash app spending limit and receiving limit for the first month after signing up as the sending limit can only be improved after 30 days from joining. Also, the app doesn't come with a Federal Deposit Insurance Company coverage which would have otherwise seen you insured for an amount up to 2,50,000 dollars and this makes it a little bit risky to interact with.
The app comes with geographical limits as it is only usable in the US and UK. Also, the trading facility is only limited to US citizens and so finding a better alternative might not be that hard or the worst decision that you would make.