The cheap, fast, and most convenient food to access in today's fast-paced life is fast food. It is an essential source that is even nutritious at times. As younger generations continue to drive the industry forward due to high demand, the fast food industry is consistently thriving. Today, we will inform you about the biggest fast food chains in the world.
Importance of Fast Food
We all know that fast food has harmful effects in the long term because of the excessive cholesterol level and calorie content mixed with sugar which leads to obesity. Still, consuming this food alternatively when you are in a hurry and do not want to spend on food has become the norm. It is an easy to access food for the working people and young people alike. Fast food is now an important part of culture and some of the reasons behind it are mentioned below.
Provide access to the number of calories people need at reasonable prices that do not hurt their pockets and help them maintain their health.
Low-income households can afford fast food, so they do not need to sleep empty stomach.
It is the most convenient option for job-oriented people as it helps them save ample time by enabling them to grab a portion that's delivered within minutes.
Fast food is not just about burgers and fries. Instead, there is much to explore if you go beyond those higher calorie providers, such as grabbing a sub (filled with salads and fresh veggies) from Subway, which offers under 400 calories; grilled chicken wrap at Taco Bell contains calories as low as 350. So, you can opt for similar healthy options categorized under junk food but do not offer calories compared to traditional fast foods.
All the largest fast food chains in the world are known for providing consistency. They deliver the same taste, food quality, and customer experience, no matter wherever they are located across the globe.
11 Biggest Fast Food Chains In The World
All these fast food chains have a loyal customer base with a robust international presence. Let us go over them one by one. It is likely that you have heard of or seen some of these chains as they are everywhere because of their popularity and demand.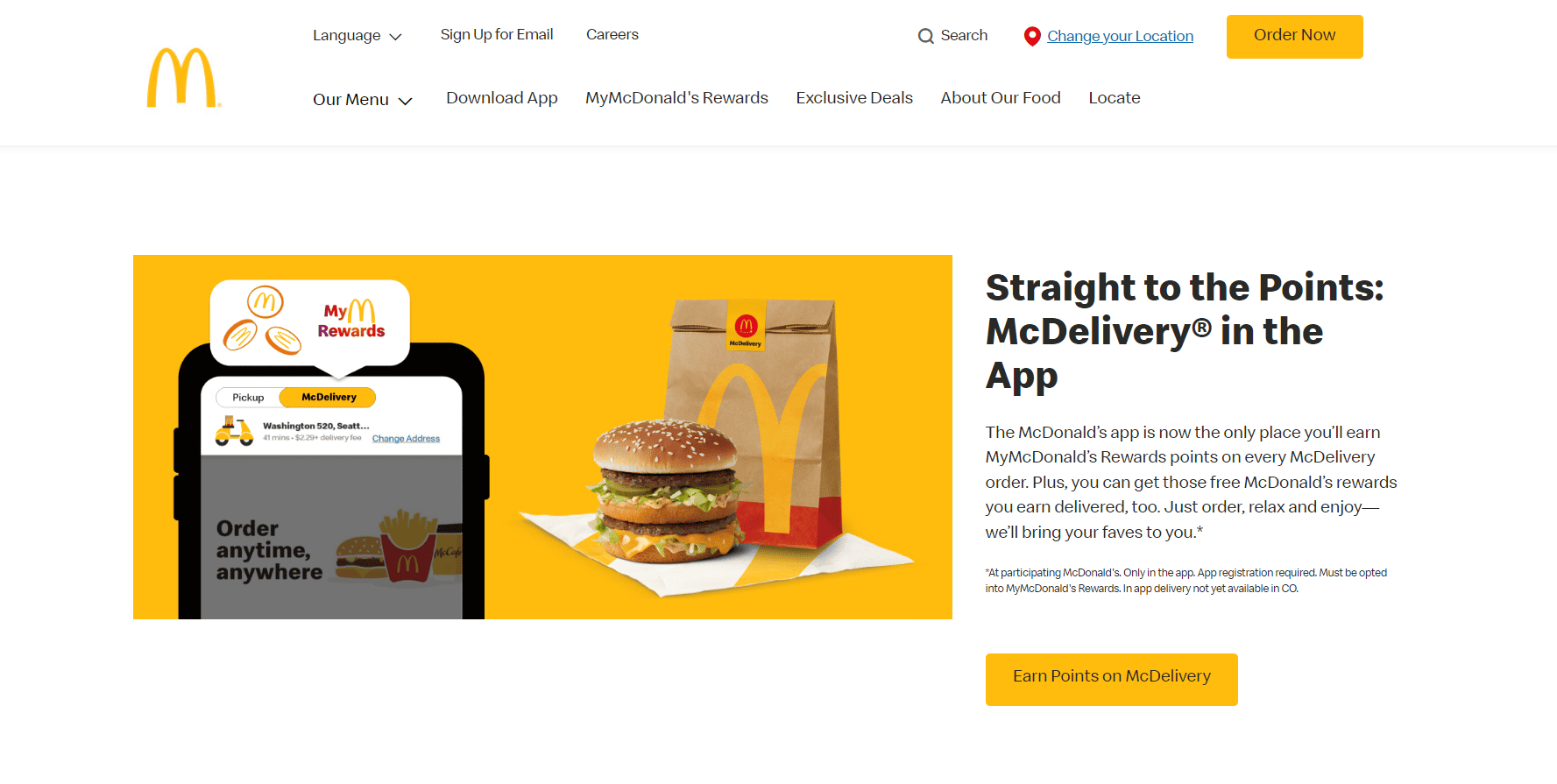 It would not be wrong to say that McDonald's represents the fast food industry. Isn't it? Even today, talking about fast food, the first name coming to our mind is this extremely popular brand.
Headquartered in Chicago, Illinois, the first store of McDonald's was opened in 1940 by American brothers Richard McDonald and Maurice McDonald in California. Later, in 1948, under the guidance of the genius named Ray Kroc, the company evolved from a local burger chain into an innovative global leading brand, majorly selling a variety of hamburgers, and fries at that time.
However, McDonald's evolved into a fast food mega-brand and started selling wraps, beverages, chicken and sandwiches, happy meals, desserts and drinks, and much more. It became a symbol of globalization in itself.
The company maintained consistency, speedy service, moderate growth through budgeted prices, and diversifying its menu listings, which is one of the reasons for its massive success. At present, McDonald's is available in more than 120 countries and is one of the largest employers in the world.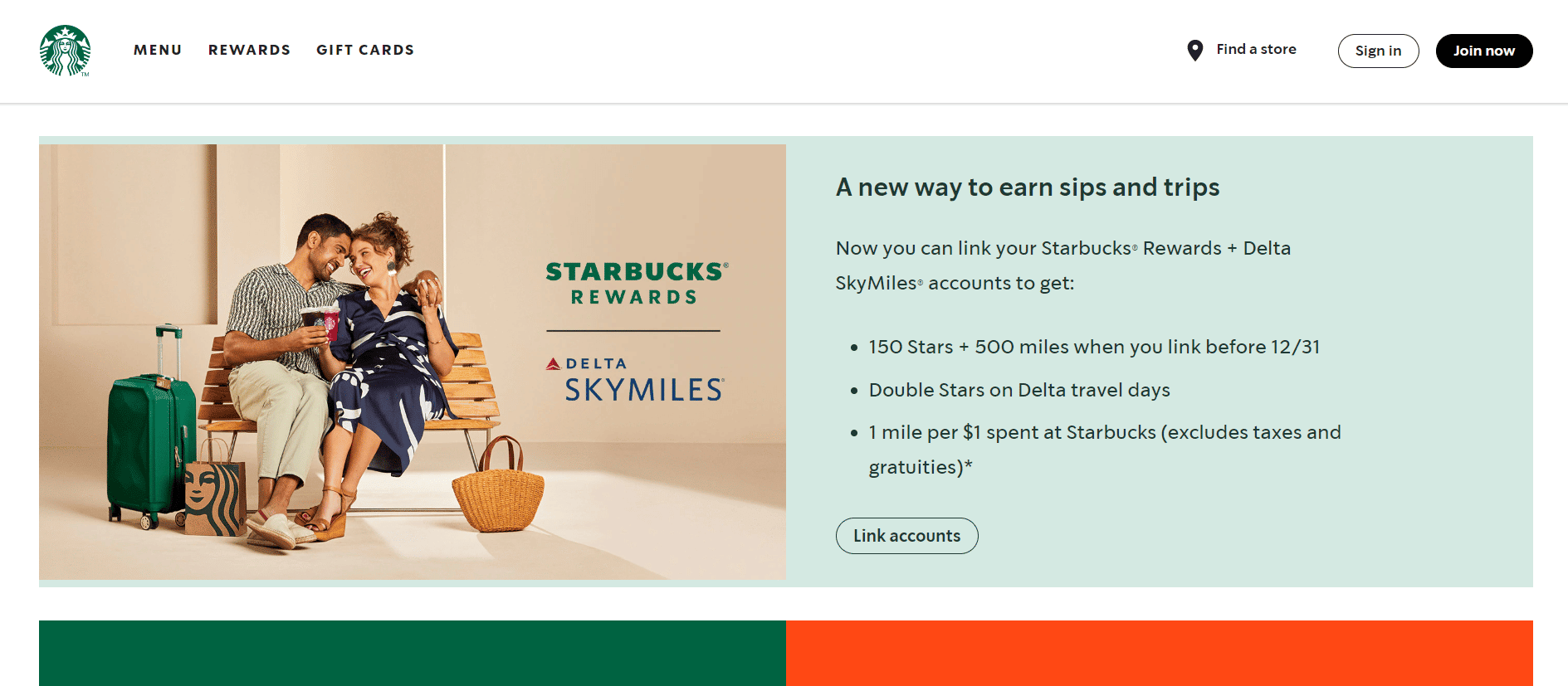 Starbucks is a dominant coffee-shop-themed chain having an extraordinary global brand value. This renowned fast food chain has generated more than $24 billion. More than 32000 stores are currently operational of this famous brand, which is best known for selling special beverages such as coffees, teas, and fresh foodstuff.
Three friends opened the prestigious American chain; Gordon Bowker, Jerry Baldwin, and Zev Siegl. This coffee house was founded in Seattle in 1971 and started earning a massive profit in the early 1980s. Later, in 1987, these founders sold the company to the former CEO Howard Schultz.
As soon as Schultz took over, he dynamically expanded the business of the coffee chain all over the United States and, soon after a few years, the whole world. By doing so, he revolutionized the coffee business and drinking culture. Besides relishing coffee and other refreshing drinks, one of the famous offerings of Starbucks includes Pumpkin Spice Latte.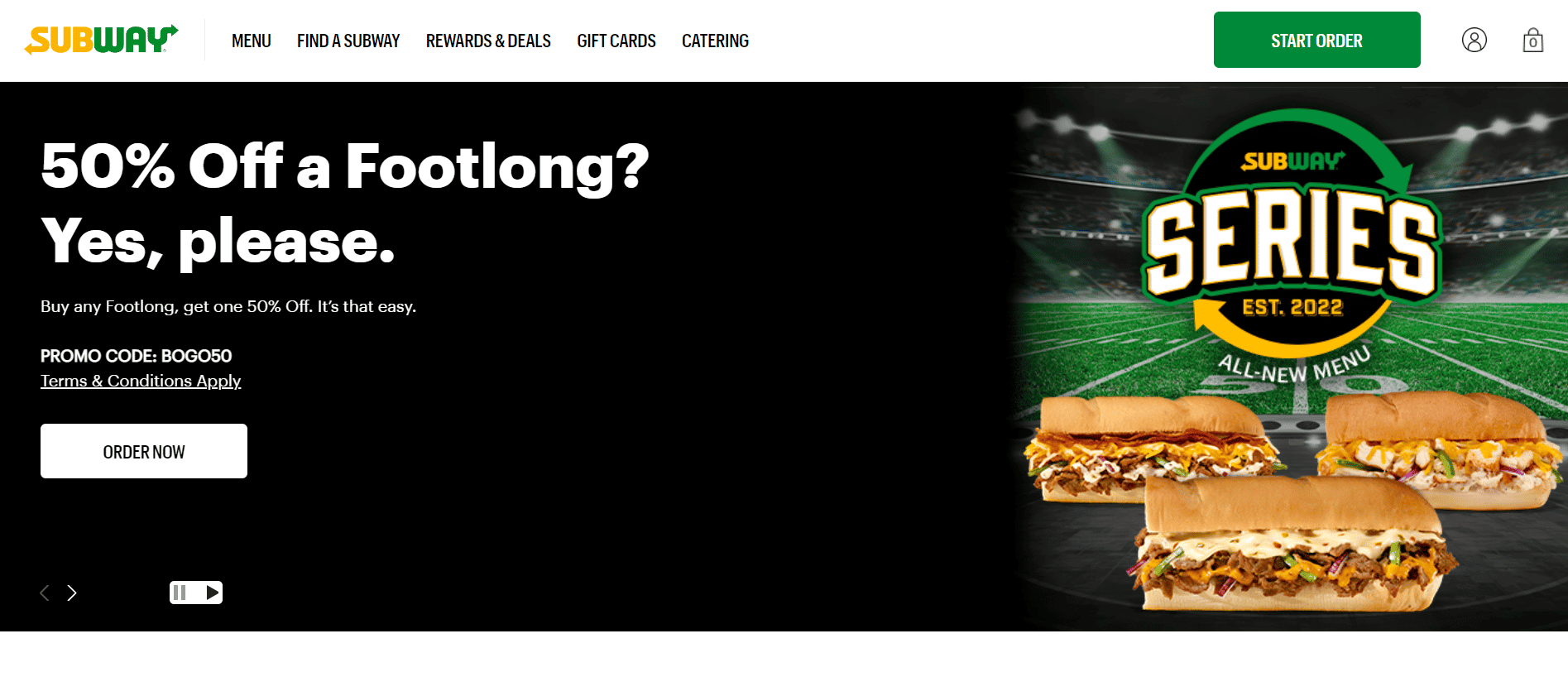 Subway is a privately held American restaurant categorized as one of the largest fast food chains in the world. The best part about Subway, compared to all its competitors, is that it provides the most nourishing and healthy fast food. The renowned brand is headquartered in Milford, United States, and is operated by Doctors Associates Inc. It does not own any locations or outlets but collects 8% of revenue from every franchise.
The fast food chain, Subway, is known to start a legacy of personalizing submarine sandwiches (sub), and salads. The customer can customize the subs as per their taste and liking. For instance, the user who likes Olives more can ask the executive to put more of them.
Subway is not only the largest but the fastest growing fast-food chain in the world, which is widespread in more than 110 countries and has more than 25,000 outlets in the United States alone.
Subways are also offering curbside pickup to reduce the impact of the pandemic and avoid the risks of covid-19. The global product range of Subway includes subs, salads, wraps, sides, and drinks. The company has opened more than 43,000 stores all across the globe as of 2022 and is known to be the largest restaurant operator worldwide.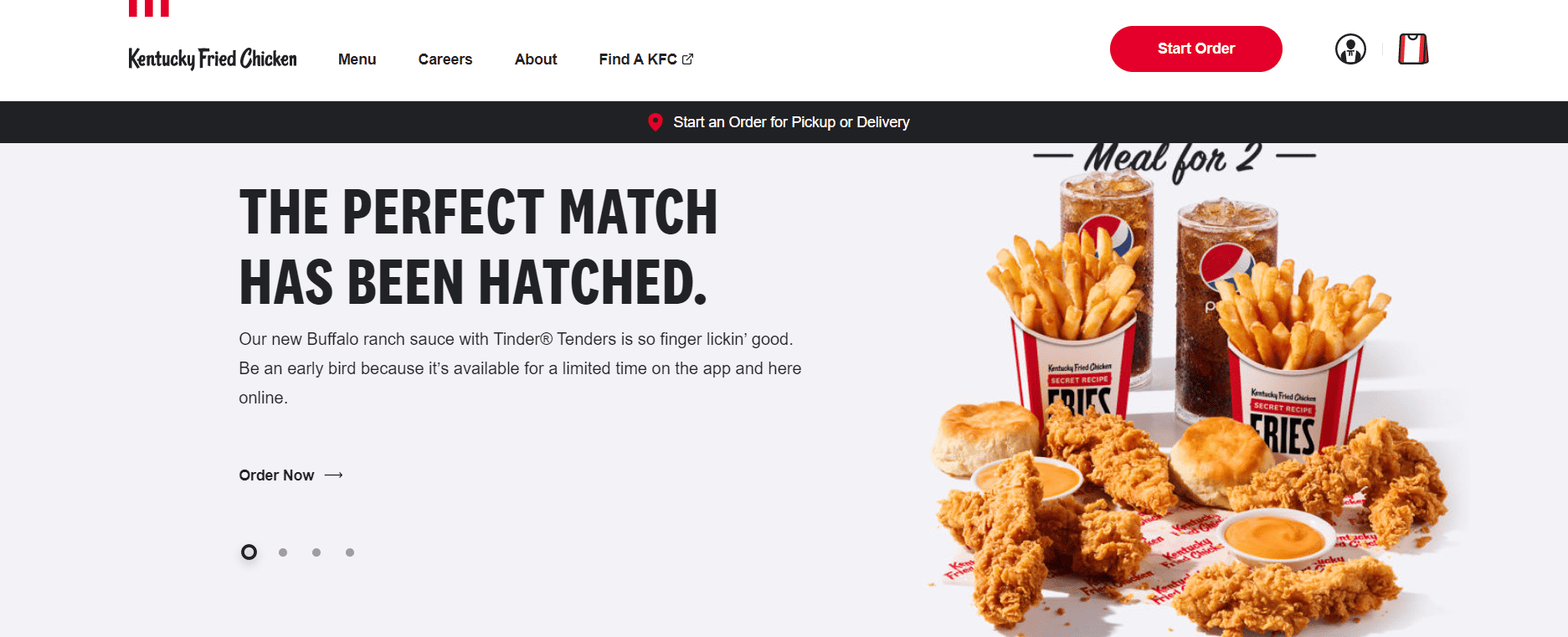 KFC is a world known fast food chain that concentrates on fried chicken. The company is headquartered in Louisville, Kentucky, US. The American restaurant chain is a branch of Yum! Brands and is operational in more than 123 countries.
The story behind this massively popular restaurant chain's establishment is no less than a story. Founded by the entrepreneur Colonel Harland Sanders, he started selling fried chicken from his roadside restaurant in Corbin. Soon, with the rising demand in the local population, KFC became a brand for months and years.
The renowned chain extended its menu in the 1990s and started offering products such as French fries, burgers, wraps, coleslaw, soft drinks, and desserts.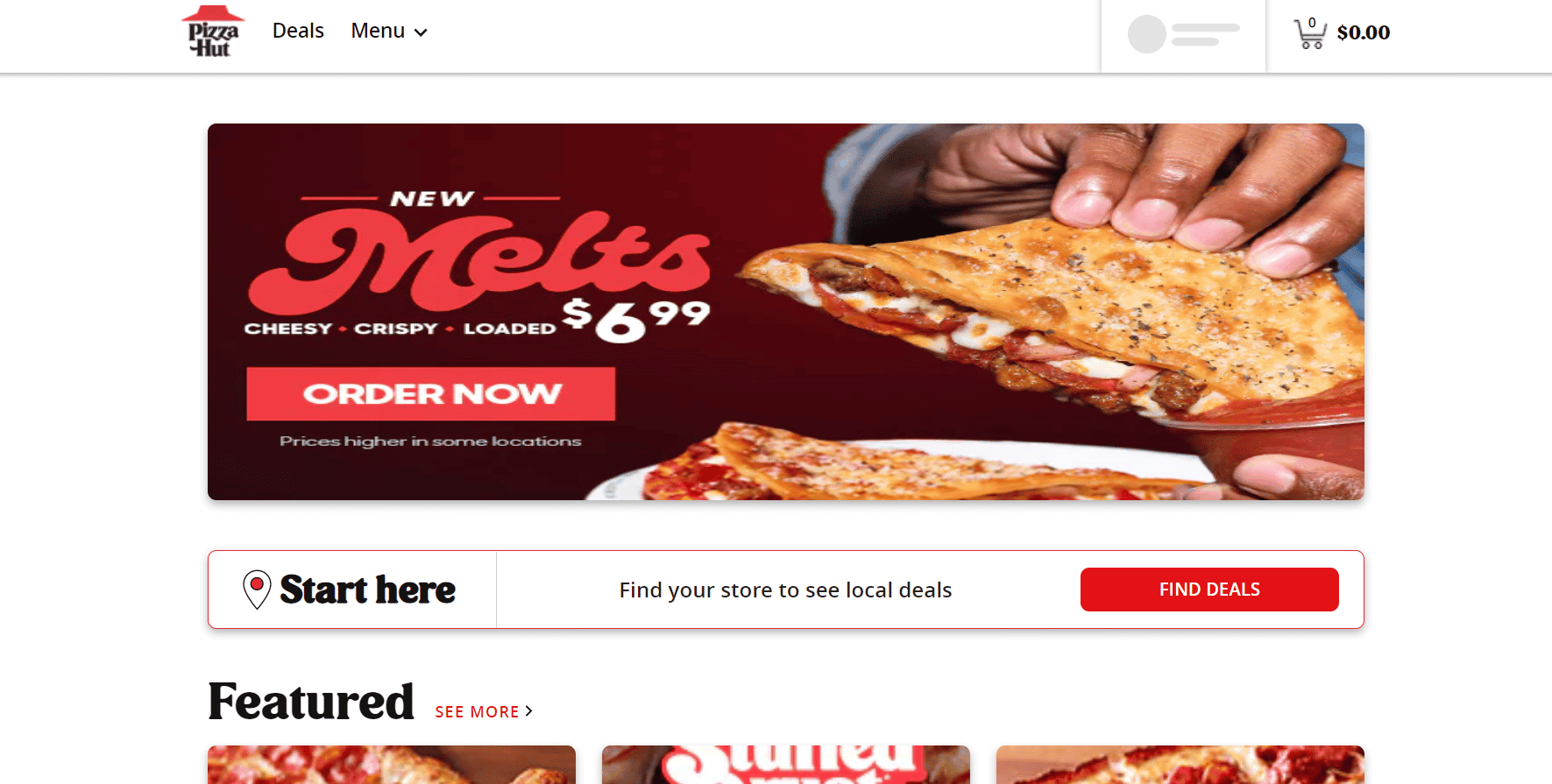 First opened in 1958, Pizza Hut is another subsidiary of Yum! Brands Inc., has more than 18,000+ outlets worldwide. The company is headquartered in Plano, Texas, United States.
It is the 5th largest fast food chain in the world that expanded significantly throughout the United States and the world after 1977. It all happened when the carney brothers sold the Pizza Hut chain to PepsiCo, and they dynamically boosted the brand's international presence.
Even today, it is the biggest and largest producer of Pizza on the planet. Moreover, the reputed American chain is the first company to deliver Pizza to the international space station, launched on Soyuz spacecraft. Due to its huge clientele, almost every branch of Pizza Hut is estimated to use more than 350 gallons of milk and 290 million pounds of cheese annually.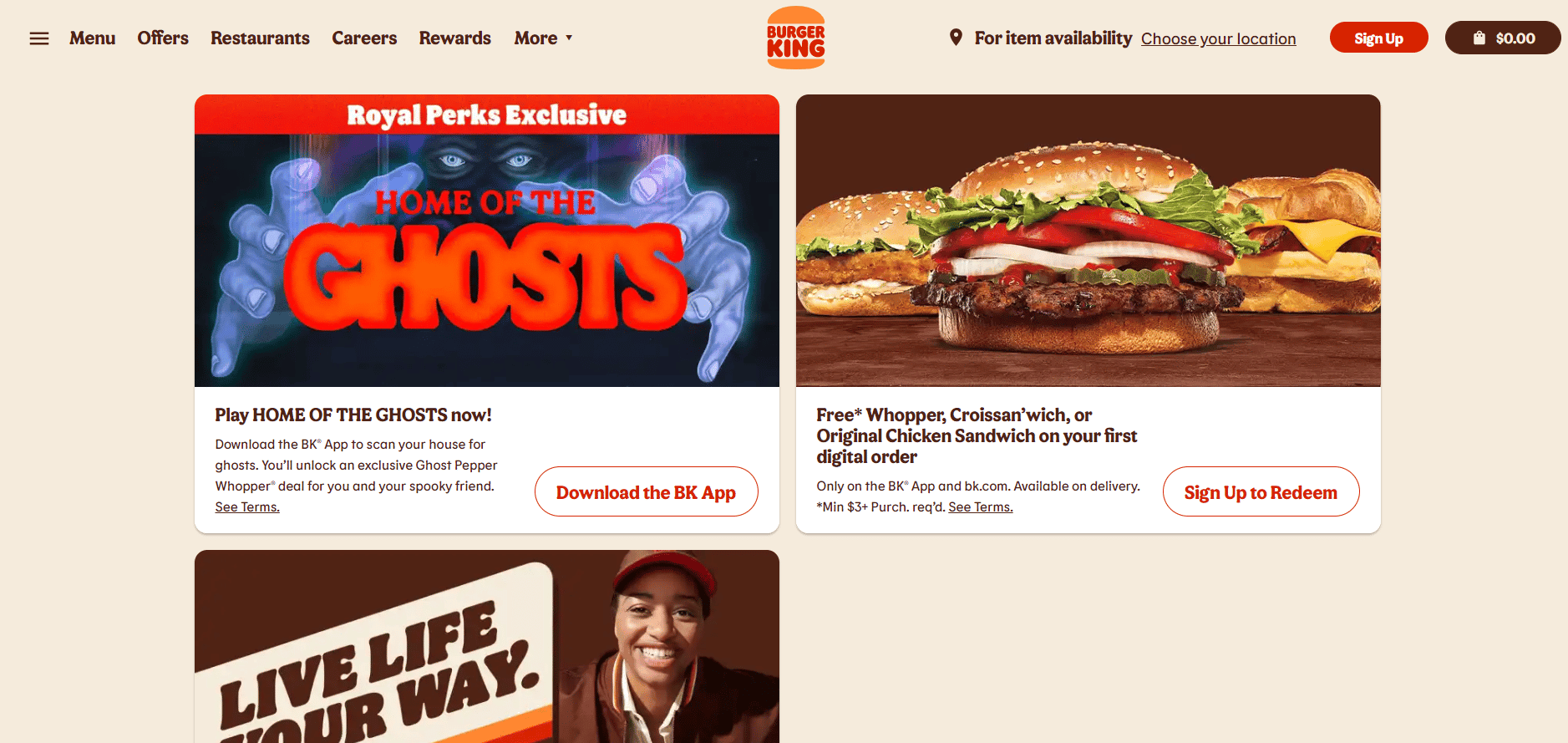 Another American fast food chain, Burger King, specializes in producing delicious hamburgers. With more than 12000 stores in more than 79 countries, the company is witnessing significant growth, especially after 2021.
It is the 3rd largest burger chain service in the US. Moreover, more than 1 million customers are estimated to visit their outlets spread across the globe. The signature product of Burger King is Whopper Sandwich and Burger, which was introduced in 1957. As per the reputed fast chain company, the sales of their whopper burger each day is more than a whopping 1.9 million!
Burger King is owned and managed by Restaurant Brands International (RBI). They have a huge presence worldwide. Not only through Burger King, but RBI enhanced its global presence through brands such as Popeyes and Tim Hortons. Most of the outlets of this chain are franchise-based, just like McDonalds and other big fast food world-famous companies.
Also Read: 26 Worst Colleges in America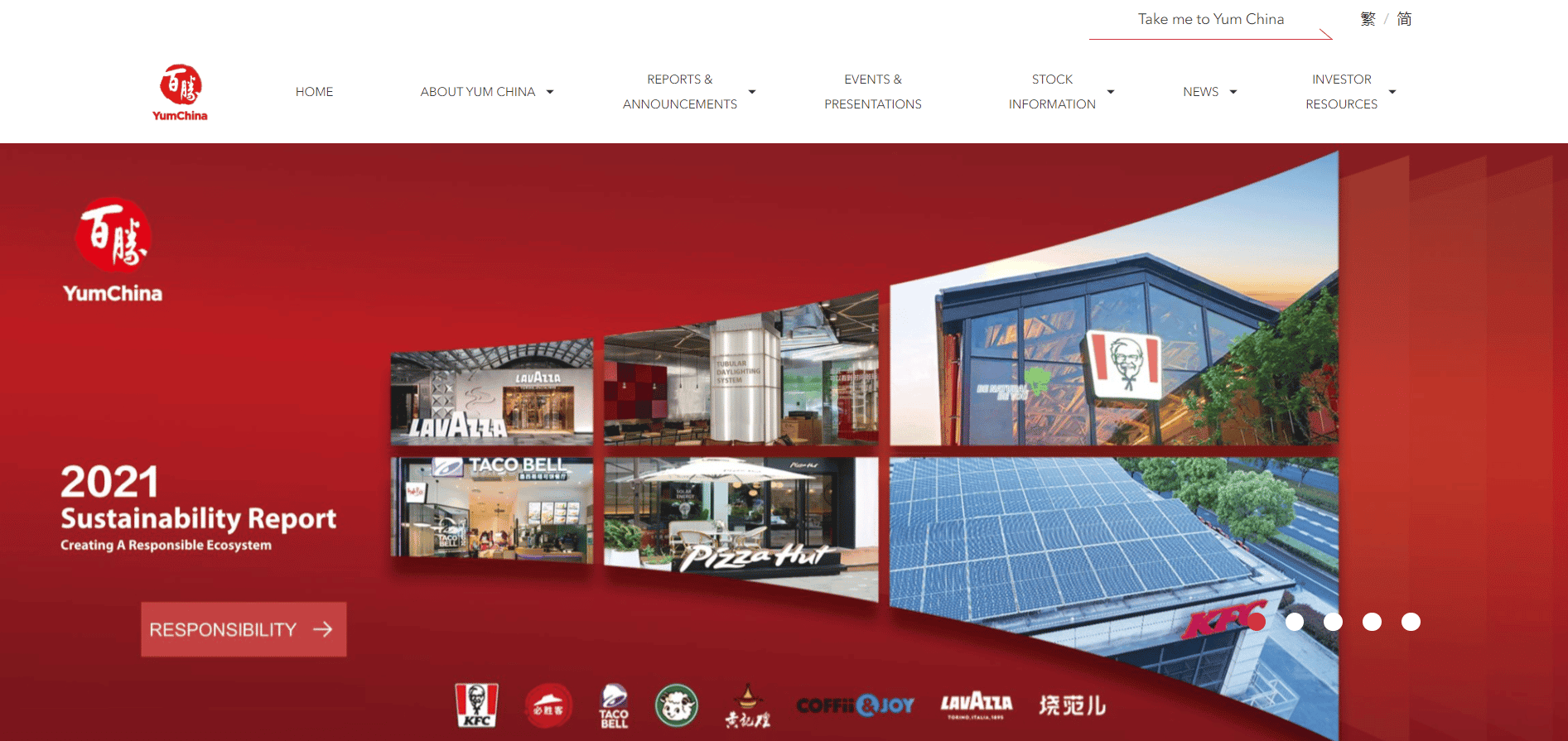 The company witnesses a significant increase in its revenue YoY till 2019. However, due to the pandemic, the company observed a decline of 5.85% in 2020 compared to 2019. The franchise fees, income, and revenues from the franchisee based outlets, and affiliates, accounted for more than 9% of the total revenues.
It is one of the fastest growing fast food chains in the world that spun off from Yum! Brands (owning exclusive rights to KFC, Pizza Hut, and Taco Bell) in 2016.
Headquartered in Shanghai, China, Yum China was incorporated in the United States and generated more than 8.4 billion in revenue last year, in 2021. The Chinese restaurant is ranked the 7th largest fast-food chain in the world.
The restaurant has more than 10,000 outlets on the planet and is known for preparing mouth-watering Chinese delicacies, sea food, rice dishes, congee, soups, desserts, and much more.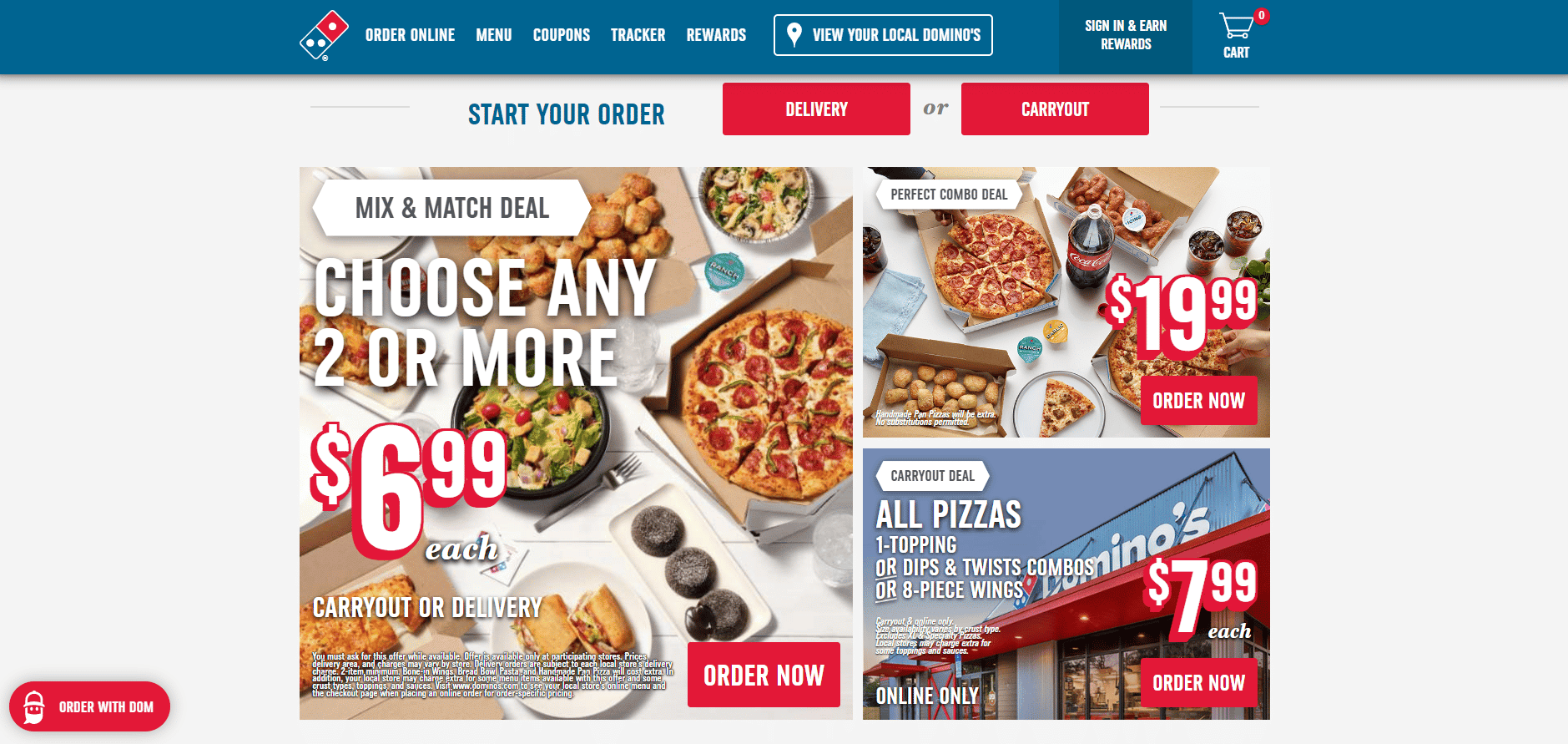 One of the biggest fast food chains in the world, Domino's is ranked 8th on the list. The brand generated revenue of more than 3.6 billion last year in 2021. Founded in 1960, Domino's is famous for preparing world-famous pizzas, starting from the thin crust, wheat base, cheese burst, and much more.
Domino's is also known for various American and side dishes, from pasta bread bowls to oven-baked sandwiches. However, the menu of Domino's may vary from state to state and country to country. Currently, the reputed American restaurant has more than 18,000 outlets across the globe.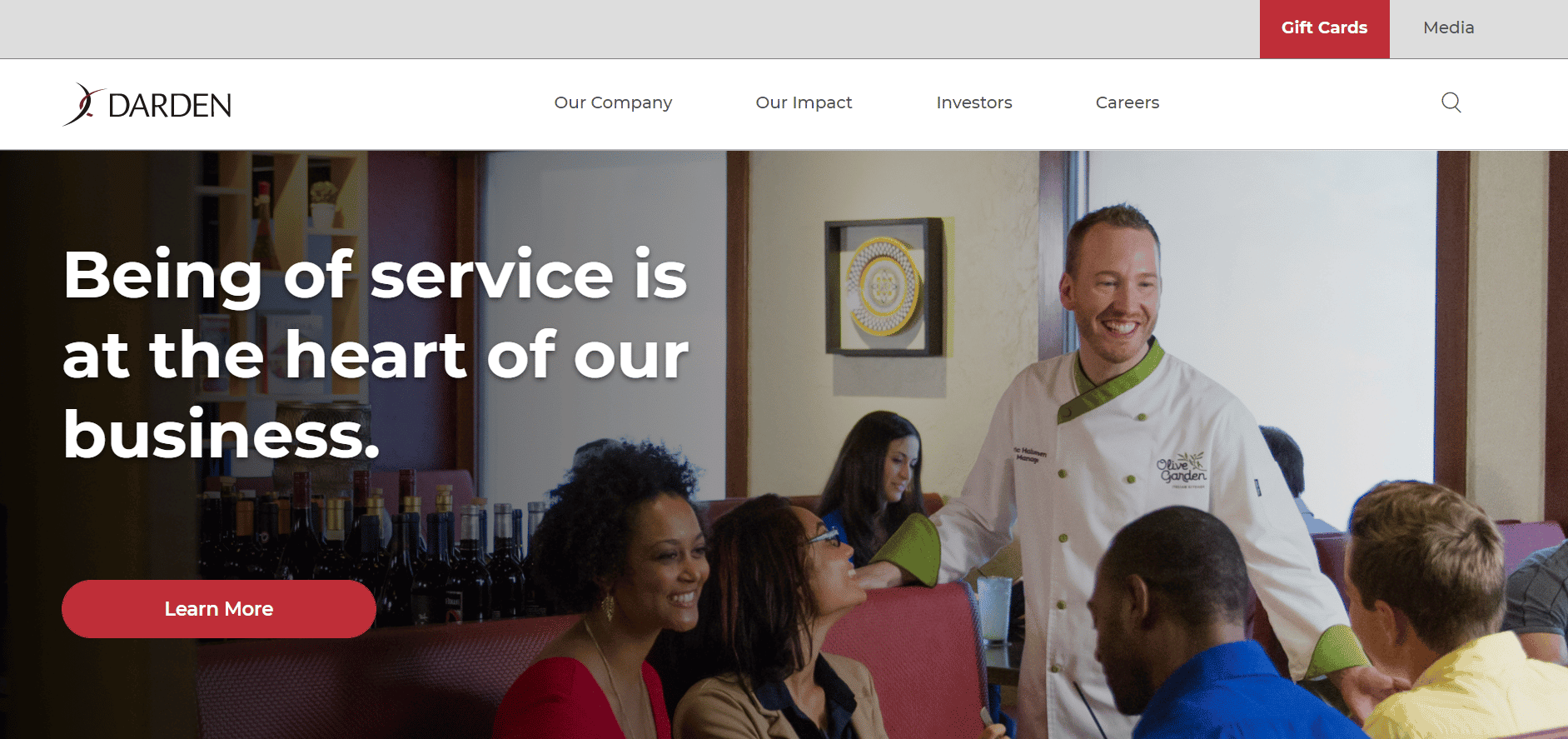 Darden Restaurants Inc is one of the biggest fast food chains in the world. Headquartered in Florida, the brand operates best a line of casual and fine dining brands such as LongHorn, Olive Garden, Bahama Breeze, Steakhouse, and Yard House.
With a huge market capitalization of $9.7 billion, the brand's TTM revenue was $7.8 billion. However, their revenue saw a steep decline in 2019 over the previous year of around 8% due to negative same-restaurant sales at 11%. Later, due to the pandemic, sales got more adversely affected. The company is returning to business now, just like other fast food chains and restaurants.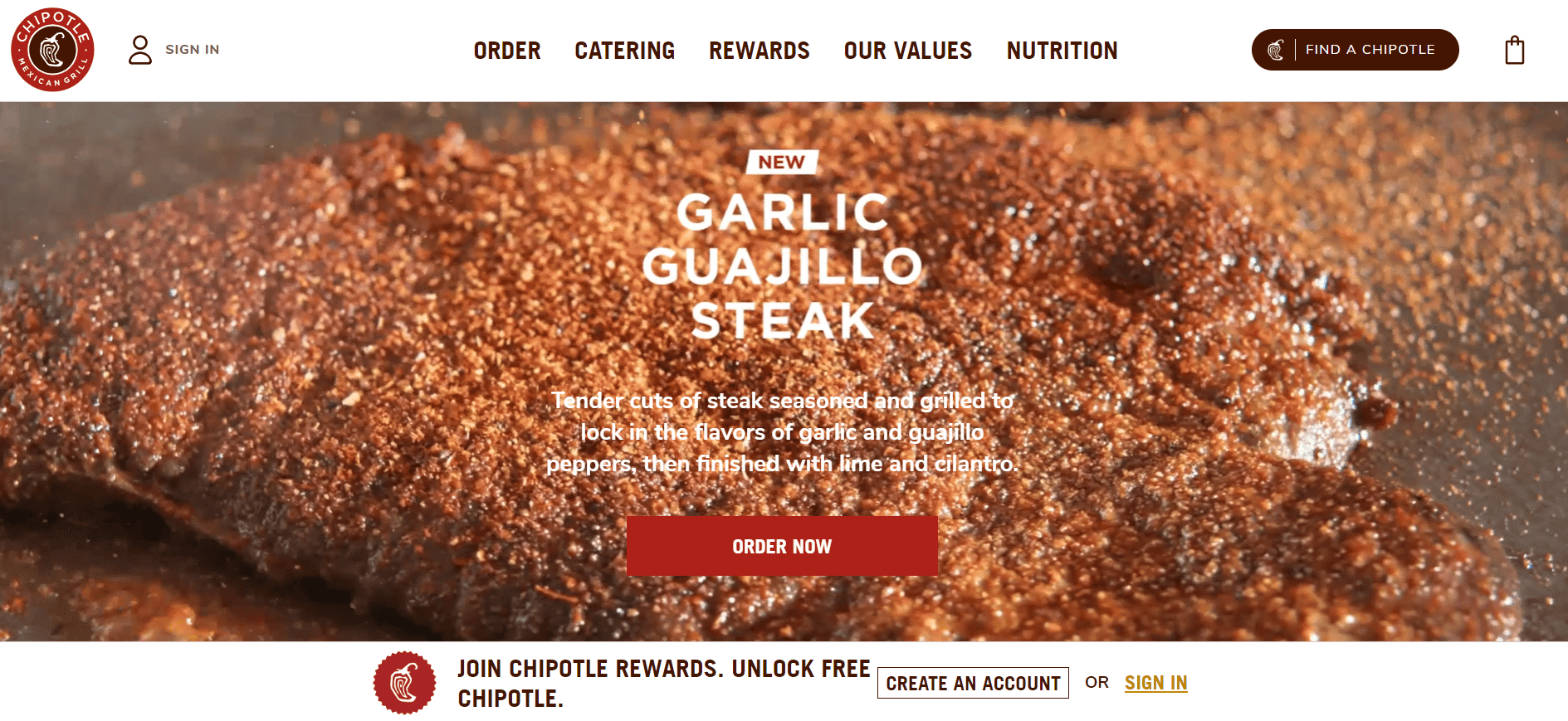 Providing a sense of camaraderie and community, the renowned Mexican chain is best known for selling simple yet delicious Mexican food. So if you want to relish the taste of tacos, burritos, bowls, and similar dishes, Chipotle Mexican Grill is the place to make your cravings disappear.
The restaurant is located in multiple countries, including the United States, the United Kingdom, France, Canada, and Germany. Most of the Chipotle Mexican Grill outlets are located in California, in the US, with 443 franchises. Chipotle Mexican Grill has a limited menu and a higher degree of meal customization, making it a perfect restaurant for most food lovers.
Inspire Brands is the parent organization of this leading fast food chain, Dunkin Donuts. Dunkin Donuts is a top-notch fast food chain worldwide, specializing in producing mouth-watering donuts such as powdered sugar donuts, Boston cream pie donuts, Chocolate frosted donuts, Bavarian cream filled donuts, Strawberry frosted donuts, etc. Not only this, but you can also visit any branch of Dunkin to enjoy a cup of coffee along with several baked goods, sandwiches, bagels, and much more.
Founded by William Rosenberg in Quincy, United States, in 1950, the brand has spread its wings across 36 countries, with more than 3200 international restaurants as of June 2022. However, more than 8500 outlets of this massive restaurant chain are spread across 41 states in the entire United States.
Biggest Fast Food Chains By Market Capitalization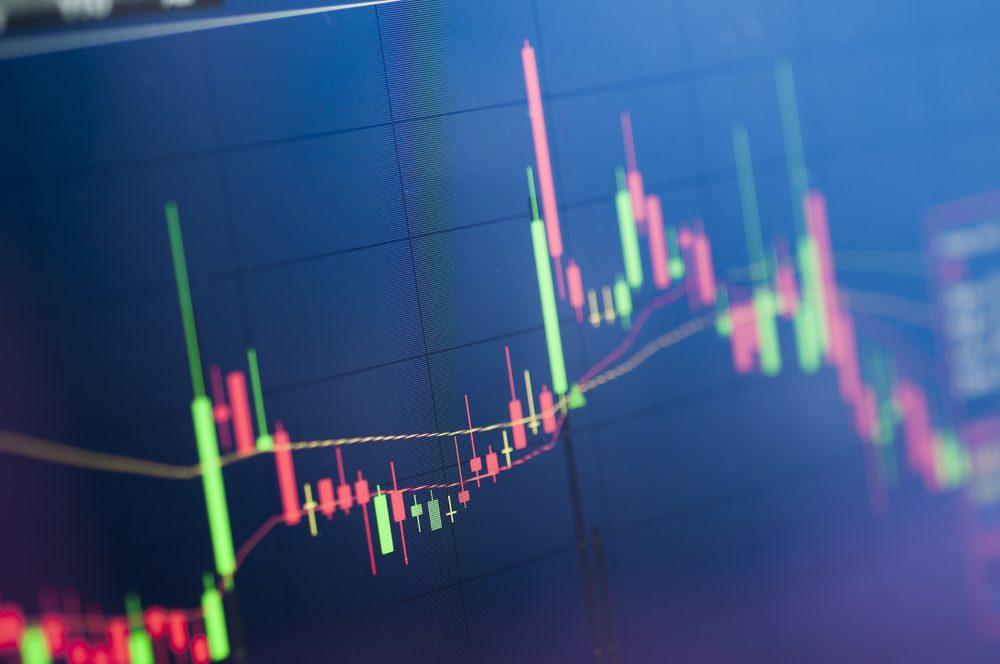 In the table given below, we have divided the fast food chains based on their market cap. It will help you understand the monetary value of these huge companies and how they dominate the market.
| | | | | |
| --- | --- | --- | --- | --- |
| Rank | Fast Food Chain | Market Capitalizations (USD) | Headquartered In (Country) | Estimated Number of Stores (Worldwide) |
| 1 | McDonald's | 176.35 billion | United States of America | 31,000+ |
| 2 | Starbucks | 82.99 billion | United States of America | 32,900+ |
| 3 | Pizza Hut | 32.63 billion | Unites States of America / China | 18,000+ |
| 4 | Chipotle Mexican Grill | 29.83 billion | United States of America | 2900+ |
| 5 | Yum China | 19.31 billion | China / Unites States of America | 10,600+ |
| 6 | Domino's | 15.03 billion | United States of America | 18,000+ |
| 7 | Subway | 10.2 billion | United States of America | 43,000+ |
| 8 | Darden Restaurants Inc. | 9.26 billion | United States of America | 1800+ |
| 9 | Dunkin' Donuts | 5.27 billion | United States of America | 12,900+ |
| 10 | KFC | 3.17 billion | United States of America | 41,000+ |
| 11 | Burger King | 2.19 billion | United States of America | 12,000+ |
As per the data for 2021, the fast food market size was $972 billion. It is estimated to grow to $1467 billion by 2028. There are more than 2 million fast food restaurants in the United States, and it is estimated that at least 50 million Americans eat from one of the outlets daily.
Burgers alone account for 30%, while pizza contributes to 15% of the fast food industry sales. It was estimated that the global fast food industry earned more than $570 billion last year in 2021 and is expected to grow even more at a CAGR of 5.1% by 2026. These fast food chains meet the minimum quality standards and ensure that the ingredients they use are fresh with fewer additives.
Also Read: 62 Best Free food Apps

The Future of the Fast food Industry
The fast food sector is growing and flourishing and has been an industry staple for almost more than 100 years now. It is the leader in the restaurant industry when it comes to relishing taste, swiftness of cooking, and convenience of packing.
In an effort to meet the customer's expectations, many fast food chains worldwide are implementing self-delivering options. For instance, McDonald's, Starbucks and many other renowned fast food brands empower the customers by enabling them to order fast food online for quick pick up.
Another option is to use their onsite digital menu boards that enable self-ordering. As a result, the fast food sector's growth is witnessed at an average annual rate of 2.4% per year.
The customers of the digital era look for comfort, convenience, flexibility, and customization. These fast food chains are consistently enhancing the customer experience by collaborating with third-party delivery services such as Zomato, Uber Eats, etc. It is their ability to adapt and understand the market, which has kept these companies on the top for so long.