The COVID-19 pandemic accelerated the adoption of digital and contactless payment options. Taking advantage of such technology, many fintech and payment processing platforms have established their footprints in the stock market. Cash App is one such app that provides a quick, easy, and secure way to transact money and trade in stocks. In this article, we will brief you about the best stocks to invest in on Cash App, providing valuable insights to assist you in building a diverse investment portfolio.
What is Cash App?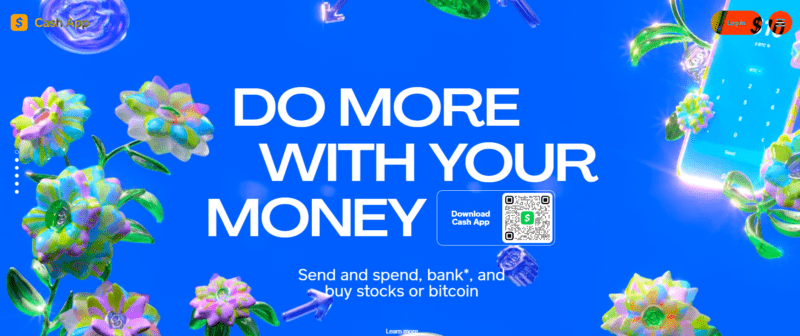 Do you want greater convenience, easier project or travel plan financing, and faster money transfers without paperwork? Then, you must use an online money transfer app. Founded in 2013, Cash App, an offshoot of the Square Inc. payment system, is such a renowned payment service app. It links your bank account to transfer money to your friends, family or any other user. As more people shifted online, Cash App is becoming a major competitor.
Square rebranded to become Block Inc. and is consistently expanding its users and adding new features. Today, the app is also competing in the money market and investment world, providing valuable financial tools such as a debit card with ATM and payment access, stock and bitcoin investments, and peer-to-peer payments. The add-on feature of buying stocks directly from the app was added recently in 2019. So, if you are a trader and thinking of jumping into the stock market, look no further than Cash App.
Cash App Investing Features
You can do a lot more with your money with the Cash App. Want to know how? The following features offered by the platform are a boon to your investments:
It's free to send and receive money from this app.
Slide into the stock market hassle-free, even if you are a newbie or already have a portfolio.
The app offers one of the easiest ways to buy, sell, send, and receive Bitcoin, the leading cryptocurrency.
Get discounts with Cash App pay and Cash Card.
The platform also allows investors to transfer their investments to other broker-dealers and make automatic investments.
Best Stocks to Invest in on Cash App
We have curated the list of best stocks to invest in on Cash App, offering products and services regarding cash or cashless payments, payment processing, data & technology, automotive, money transfers, and fintech:
1. Apple Inc. (NASDAQ: AAPL)
Headquartered in Cupertino, California, Apple Inc. is the world's largest revenue company by revenue. The marketing of this technology multinational technology company encompasses the company's advertising, distribution, and branding. It has a total number of 127 Hedge Fund Holders. The tech giant also collaborated with Affirm Holdings, Inc.'s PayBright to launch Buy Now, Pay Later (BNPL) service. However, this service was introduced for Apple items in Canada.
Despite recent roadblocks lately in 2023, Apple remains a resilient and reliable stock. The share price stands at $187.14, much higher today than the average traded price over the last 10 years. Another good thing about its investors is that the company has reduced its outstanding shares count by 40% over the last decade. Consequently, Apple's EPS has exponentially grown at more than double the rate of its net income.
Apple Inc. is popular for manufacturing iPhones, iPad, and Macintosh computers and laptops. With a market capitalization of over 2 trillion dollars, investing in this stock has a wide scope to grow your money.
Also Read: How to Buy Apple Shares in India? Full Guide
2. Alphabet Inc. (NASDAQ: GOOGL)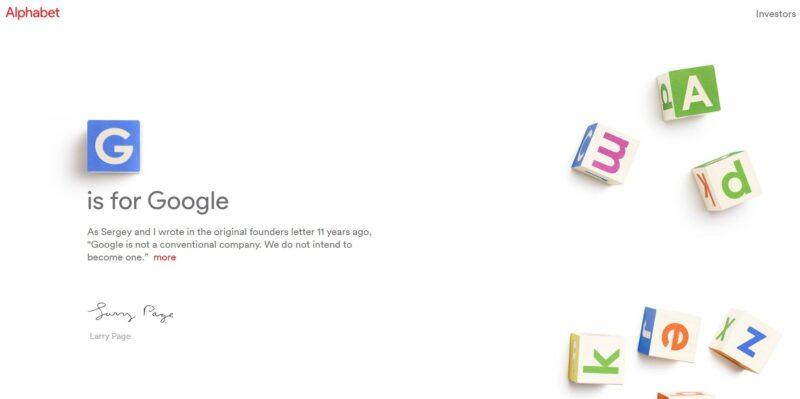 Google's parent company, Alphabet Inc., operates the e-wallet platform, robotics software, venture capital for technology companies, internet access: via Fiber, and the payment service provider: Google Pay. Google is currently the most visited website in the world. This search engine is visited 89.3 billion times a month. Plus, the company owns more than 200 companies globally.
Although Alphabet Inc.'s performance has lagged compared to the tech titan Apple in 2023. The NASDAQ price is $122.44, and GOOGL advanced 18% this year than the previous year. Earnings of Alphabet Inc. are due April 25, and the outlook for Google search engine business remains the key factor that makes it the one of the best stocks to invest in on Cash App.
Its buyback of GOOGL stock also played a key role in boosting the resilience of this stock. Thus, investing your money in Alphabet Inc. will enable you to reap significant returns.
3. Facebook Inc. (NASDAQ: FB)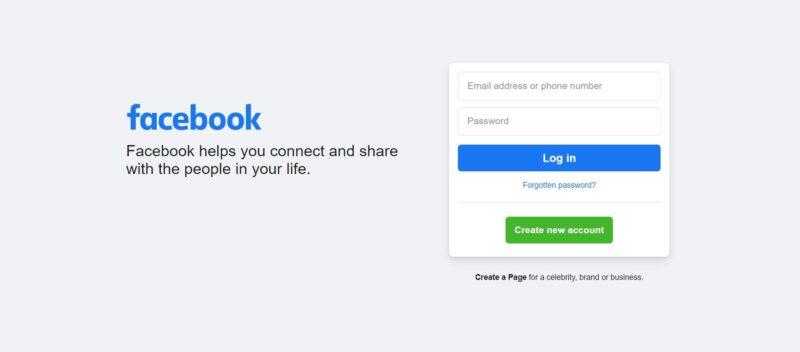 The California-based tech conglomerate is popular for its social media platforms. In 2019, Facebook Inc. launched Facebook Pay, allowing users to send payments directly through social media apps, including Facebook, WhatsApp, Instagram, and Messenger. As soon as this announcement was made, its shares jumped more than 7% in the same month.
According to Yahoo Finance and more than 44 analysts, its stock has maintained a strong buy rating. It is because analysts see Facebook's current troubles as temporary. This stock's current price is $287.24.
If you are searching for best stocks to invest in on Cash App, look no further than Facebook. It is the perfect stock to buy. Although it does not pay the dividend, it reinvests into the business to drive growth while using excess cash to buy back shares to boost its per-share earnings.
4. PayPal Holdings, Inc. (NASDAQ: PYPL)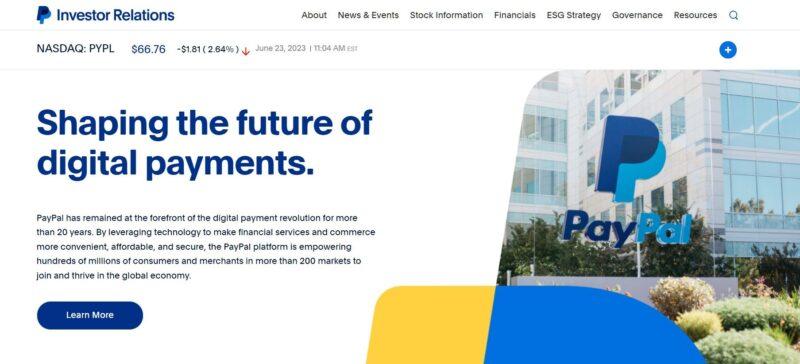 One of the digital payment giants, PayPal Holdings, Inc., is a California-based fintech company that operates PayPal, which is a payment solution provider. Besides PayPal, the company owns other digital payment service providers such as Xoom, Venmo, and Hyperwallet. It generated annual revenue of $27.5 billion in 2022. Comparing these figures with previous years' growth trajectory, they are up 8%.
The current market price of PayPal Holdings Inc. of $68.08, makes it a Great Buy option. More than 38 analysts predicted a median price target of $96.5, with a high estimate of $160 and a minimum of $70. PayPal is one of the best stocks to invest in on Cash App in the US stock market. Holding buy signals from both short and long-term moving averages gives a positive forecast for the stock.
Also Read: Does PayPal Refund Money if Scammed? Full Guide
5. Alibaba Group Holding Limited (NYSE: BABA)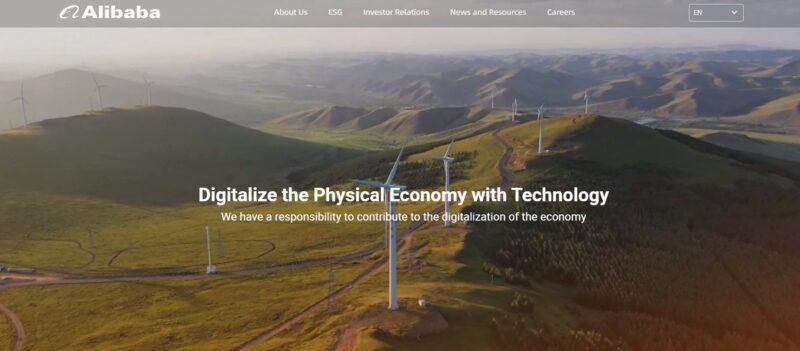 Alibaba Group Holding Limited is one of the largest fintech companies worldwide. With its fintech arm, Ant Group, formerly known as Ant Financial, the leading company provides fundamental technology infrastructure services to merchants, retailers, brands, and businesses to market, sell, and operate using the Internet. The company also operates the AliPlay electronic payment service for Alibaba Group Holding Limited's ecommerce platforms Ali Express, Tmall, and Taobao Marketplace.
The current market price stands of this stock at 84.05 HKD. With a market capitalization of $247.08 billion, revenue of $125.74 billion, and earnings of more than $4.75 billion, this is one of the best stocks to invest in on Cash App, with a robust potential to multiply your invested amount in the future.
6. Shopify Inc. (NYSE: SHOP)
Shopify Inc. is an all-in-one e-commerce platform that facilitates launching your dream business and targeting your prospects, no matter their location. It is the best tool that helps you build your online store in a few clicks. Moreover, the store allows you to sell both online with your website and in person using a point-of-sale app. In 2013, Shopify debuted a payment solution for merchants with a 2.9% and 30 cents fee per transaction on a basic plan.
Today, the company has become a top-rated e-commerce platform, allowing numerous small businesses to grow quickly. Millions of active users or merchants on Shopify and over 597 million users purchased from Shopify merchants in 2021, which led to a 10% increase in the market share of the US retail e-commerce space during that period. Its current market price is $63.39.
If you are new to stock investing, visit the Cash App and put your money to invest in Shopify Inc. Stock. It will surely not disappoint you!
7. Uber Technologies, Inc. (NYSE: UBER)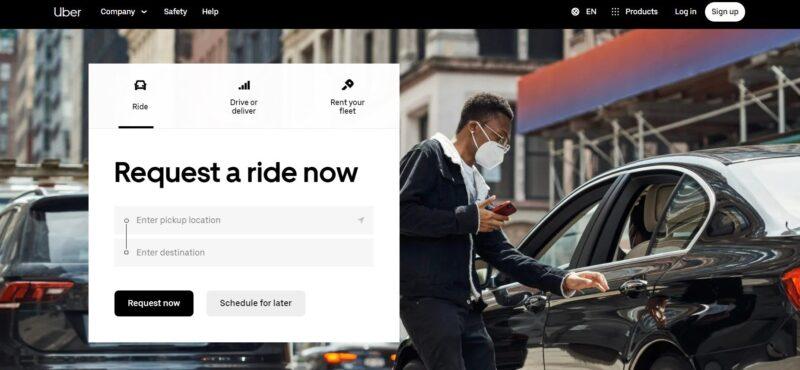 Uber Technologies Inc. is a ride-hailing service that offers services through its technology platforms, such as mobile applications and websites. It established its footprint as a digital wallet service provider in 2018 by rolling out Uber Cash. Primarily, it was launched to enable users with a separate payment option making it easy to manage their funds and track their spending history. The company introduced the Uber Money app, allowing users to select an amount to pre-pay for upcoming rides and orders.
With the current price of Uber Technologies Inc. at $43.50, 39 analysts forecast this stock's median target price to be $47, with a high estimate of $75 and a low estimate of $15. The company's immense growth is the key reason it is listed under the best stocks to invest in on Cash App. With more than 75 million active users and operating in 78+ countries, there is no way to stop this leading ride-hailing service.
8. Sea Limited (NYSE: SE)
Sea Limited is a Singapore-based tech firm that operates SeaMoney, a digital financial solution offering consumer & cash loans, digital wallets, and payment processing services. The firm carries out the development of platforms for mobile entertainment and online communications for users. Some of the renowned products of Sea Limited under SeaMoney are AirPay, ShopeePay, SPinjam, and SPayLater.
The company operates Garena digital entertainment platform for users to access mobile and online PC games and eSports operations. In addition, the firm also operates a Shopee e-commerce platform and a mobile-centric marketplace that provides logistics services, integrated payment, and seller services. The current price of this stock is $58.38. All in all, investing in Sea Limited is an excellent decision for choosing among the best stocks to invest in on Cash App, that will help you grow your money over the years.
9. Square Inc. (NYSE: SQ)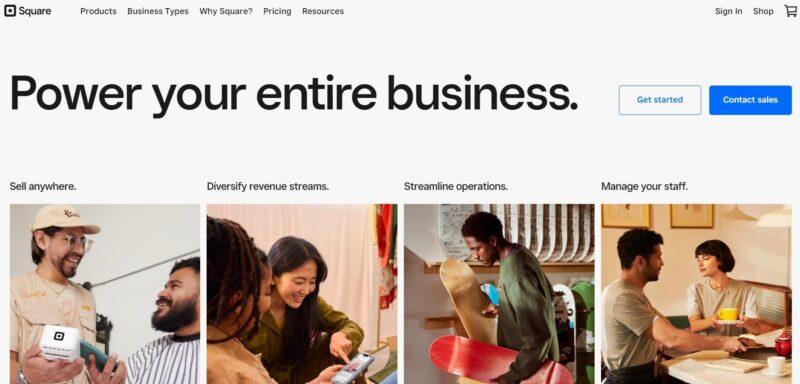 Square Inc. provides merchants with various products and services to help employ marketing tactics, fulfil sales transactions, and manage inventory and finances.
There are many reasons why its stock, with current price at $63.16, stands out from other fintech companies. One of the reasons is its one-stop-shop payment network. The consensus among 22 Wall Street analysts covering Square Inc's stock has recommended Strong Buy for it and include it in the list of best stocks to invest in on Cash App.
10. Fiserv, Inc. (NASDAQ: FISV)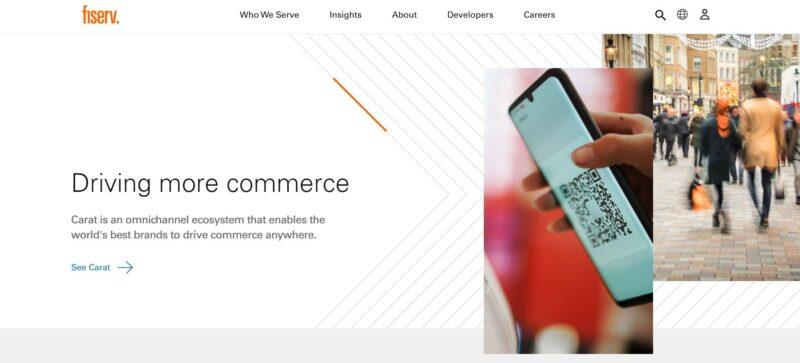 Fiserv, Inc. is a global leader in payments and financial technology. The firm help its clients to acquire precise results to excel in areas such as card issuer processing, digital banking solutions, account processing, and network services. The company also help private banks expand their digital footprint, drive value, captivate prospects, and adopt an agile future.
Based on the investment goals, you can include this in your list of the best stocks to invest in on Cash App and hold it for the long term as per your speculative risk level. Its current market price is $120.48.
Steps to Trade Stocks on Cash App
Listed below are the steps to stock trade on Cash App:
Step 1: Download the Cash App on your device and create your account to sign up.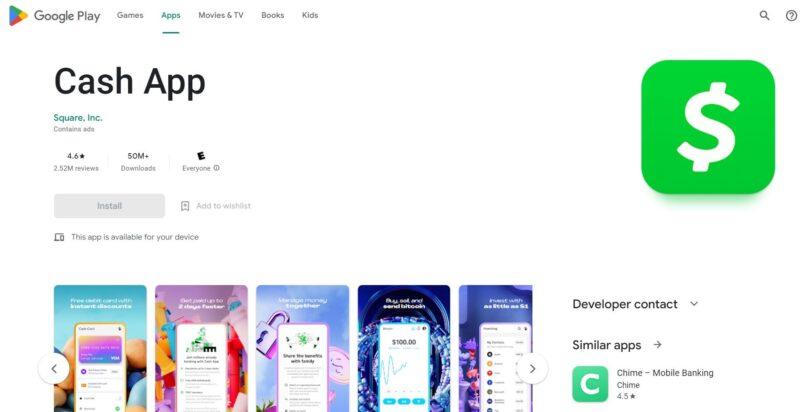 Step 2: Tap the Investing tab on the home screen.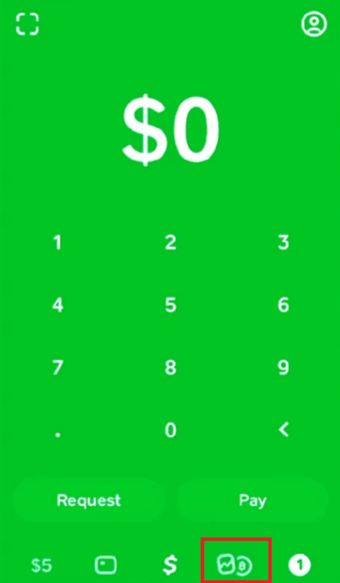 Step 3: Tap the search bar, type the company name, and tap on the ticker symbol to add that stock to your watchlist.
Step 4: Now, select the company or stock you want to invest in.
Step 5: Choose a preset amount or enter a custom amount and tap on Next.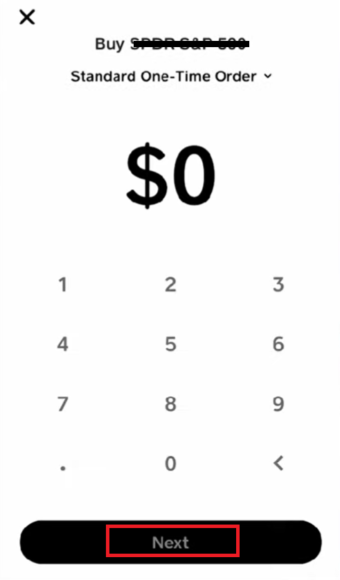 Step 6: Follow the prompts to verify your personal information.
Step 7: Complete the transaction by entering your Pin, OTP, or touch ID.
Steps for Selling Stocks on Cash App
Have you purchased the stocks on Cash App and want to sell them? The process is straightforward. Just like the buying process, you will be able to sell stocks seamlessly with this app. Let's get to know how it's done:
Step 1: Once you open the Cash App, tap the Investing icon on the app's home screen.
Step 2: Go to My Portfolio.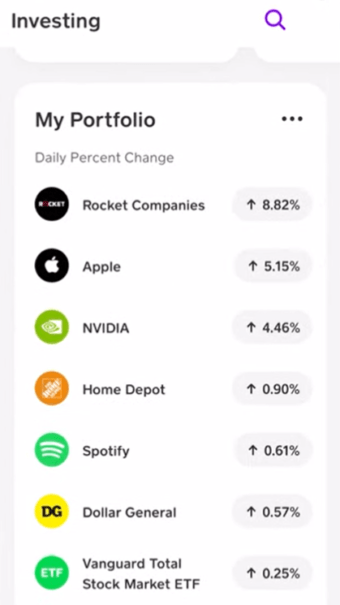 Step 3: Choose the stock you want to sell.
Step 4: Select the option Sell.
Step 5: Just like buying process, there are 2 options to sell the stock. You can choose a preset amount or enter your desired amount in the 3 dots icon. Then tap on Next.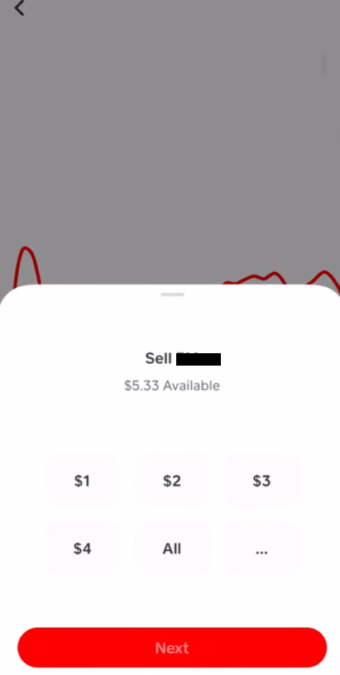 Step 6: Complete the transaction by entering your Pin or Touch ID.
Once you sell your stock, the funds may take up to 2 business days to reflect in your Cash App account.
Also Read: Can you Send $5000 through Cash App? Everything to Know
Pros and Cons of Cash App
Let's dive in to know the pros and cons of investing through Cash App.
Pros
A beginner investor can begin investing with Cash App even with a small amount of money.
The all-in-one financial app enables payments, cash transfers, a debit card, and investing within one app.
Clean interface.
Automated investing.
Access to round-ups with Cash App debit card.
Fractional shares are available for small investors.
Bitcoin can be transferred from and to an external wallet.
Most transactions do not incur any fee, although Bitcoin transactions may charge a small fee.
Cons
The app does not support mutual funds or individual bond investments.
It allows investors to trade or invest only in one cryptocurrency, Bitcoin.
No separate trading platform.
It does not support Options, Futures, or Margin Investing.
Limited asset, account or order types.
Cash App Fees and Costs
Purchasing or selling stocks or ETFs on Cash App is completely free. However, the app charges a fee to buy or sell Bitcoin. The potential Bitcoin fees include a service fee and other fees varying depending on price volatility across the US exchanges.
If investors incur any additional fee, it is levied by regulatory agencies and the government. The management fees for most ETFs are paid directly to the fund company, regardless of where the funds are purchased.
Unlike many investment brokers, Cash App allows users to avail of many of its services for free.
Is Cash App Trustworthy?
Investing with Cash App is safe and secure. It is one of the best platforms to invest in US stocks and has numerous positive reviews in both App Store and Google Play Store. Users on App Store rated it 4.7 out of 5 stars, while Android users rated it 4.2 out of 5.
You can also link your bank account to it and use your Cash App balance to process the transactions through the app. It also allows you to sell the assets or withdraw the funds anytime, depending on how you funded your account.
The platform has an intuitive interface and is an incredible alternative to the more complex trading platform. Therefore, for beginner investors, it is a top-rated platform that allows them to put money into different diversified portfolios and transfer funds between bank accounts and Cash App.
FAQs
Q1. Is Cash App good for stocks?
Ans. Cash App is a reliable platform for buying and selling stocks. However, its selection is limited compared to other platforms.
Q2. Can you start investing in stocks with 10 dollars on Cash App?
Ans. Yes, you can start trading with stocks under $10.
Q3. Are there penny stocks on Cash App?
Ans. Yes, Cash App allows you to purchase or trade stocks that are even less than $5.
Q4. How to make money off Cash App stocks?
Ans. One of the best ways to earn money on Cash App stocks is to buy and hold them. It will amplify your money and hence, your net worth.
Q5. What are the best stocks to invest in on Cash App?
Ans. Apple Inc. appears tops the list of best stocks to invest in on Cash App. With 127 hedge fund holders, the company is increasing its revenue 36% yearly. The company is also reducing its operational costs. Besides Apple, there are numerous winners in the stock market you can bet on. However, the best rally depends on your investment goals.
Q6. What happens when you buy $1 of stock every day?
Ans. If you buy $1 of stock every day in the stock market, you would have accumulated $9125 into the market by the end of the 25th year. Assuming a return of 10% annually, your investment account could be worth more than $45,000.
Also Read: How To Make Money Off Cash App Stocks? A Guide
Whether you want to start with small investments or are already investing big in the stock market, Cash App is the way to go with thousands of stocks to choose from. However, if you are dipping your toes into the world of trading, always educate yourself and know the basics of investing in financial markets, including various risks and returns involved.