With so many items available in the market, choosing one that sells the best has become difficult. Due to constant competition from rival businesses and lack of knowledge about popular things demanded online, most e-commerce shops fail. Thus, it is important to know about the best selling products online and this is what we will discuss today.
36 Best Selling Products Online for Higher Profits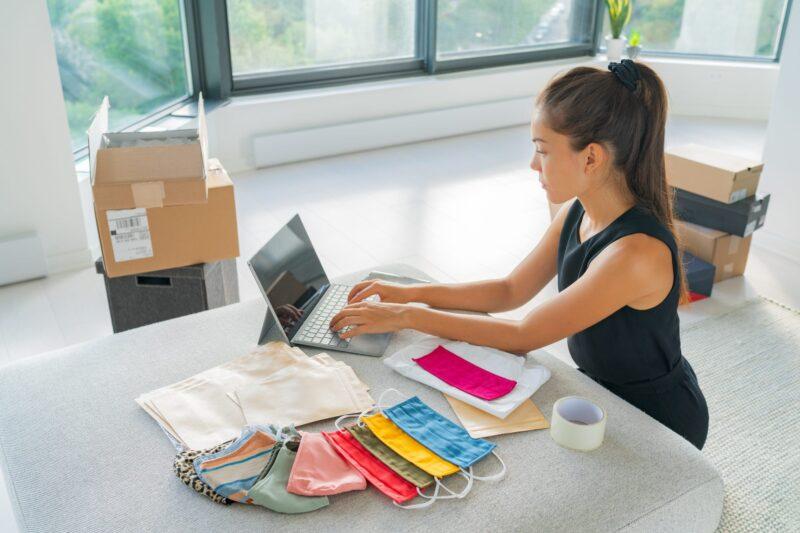 To optimize earnings and maintain a successful eCommerce business, you need to keep up with the latest product trends and analyze demand. Analyzing can also assist you in selecting the best selling products online which are also high-demand goods to offer on your online store. Let us begin our list.
1. Wide Legged and Cargo Pants
Wide-leg trousers and jeans are making a comeback. They are fashionable, comfy, and attractive on nearly every body type. Women's wide-leg pants lengthen their legs and draw attention to their waistline. You may sell a variety of wide-leg jeans in your business.
Cargo pants are also becoming increasingly trendy. These rough, loose-fitting pants have become a popular piece of casual clothing. These durable yet elegant pants are ideal for folks who spend a lot of time outside or in harsh job conditions.
2. Shapewear
If you are planning to enter the product line of any fashion product, then shapewear is the one to check. It's one of the fastest-growing niches and it'll continue to pay off for those who know how to advertise and sell it correctly.
Initially, the shapewear trend was relatively consistent, with a strong spike in the center making it one of the most profitable products to sell online. This was followed by a severe drop, but since then, the trend has been steadily rising and will continue to do so.
3. Press on Nails
This is now one of the fastest-growing fashionable cosmetic accessories in practically every country. Press-on nails are a quick and inexpensive technique to conduct manicures. Individuals can quickly remove or switch their press-on nails while protecting their natural nails.
This is one of the best selling products online that is time effective and also cost-effective as you will not have to spend hours in a salon getting a manicure. This remains one of the top fashion accessories in the last few years, due to the surge of fashionable nail styling.
4. Face Masks
With the COVID-19 epidemic, a face mask has grown into a must-have item for all demographics. You can always add a variety of face masks to your business if you operate a dropshipping company, created an online apparel line, or started an online pet supplies store.
5. Athleisure Clothing
Sportswear has recently become fairly popular, thanks to prominent brands. Athleisure is the term used by fashion professionals to describe this trend. Athleisure items are popular because they combine comfort and style.
With this clothing, you can easily walk around doing chores, go to the gym, and do errands. Many young folks are becoming increasingly interested in athleisure clothing. Read on to learn more about the most profitable products to sell online.
6. Essential Oils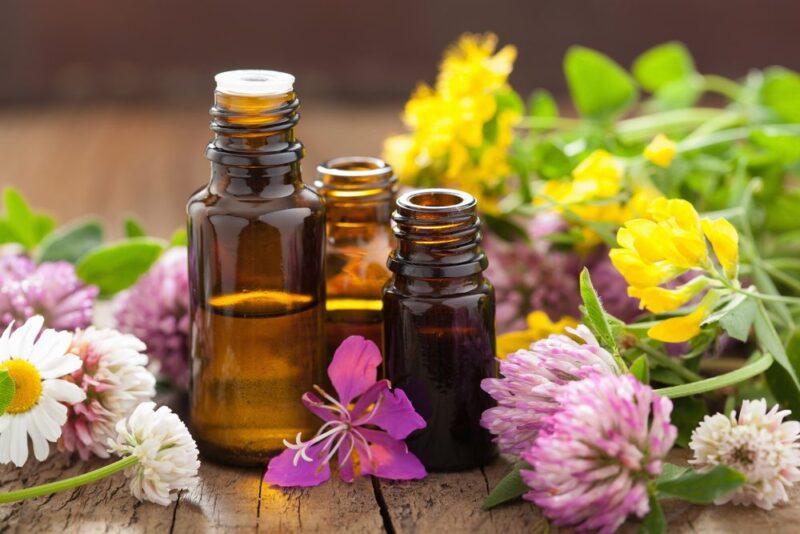 Essential oils are another popular item right now. With the emphasis changing to wellness and health, many businesses are taking a step back and investigating natural products and what it has to offer for our daily usage.
Essential oils are highly recommended for aromatherapy and for various skin and hair care regimens. As people are becoming more and more aware of their health, the demand for these oils in the list of best selling products online isn't something that will vanish suddenly.
7. Vegetable Choppers
Vegetable choppers are also in high demand as individuals continue to cook their meals at home. These are excellent, high-profit items with growing marginal demand over time, as seen by the trend, making them an excellent choice for resellers.
Portable vegetable choppers have grown in popularity, and they are often offered at low prices, enhancing their resale potential. They are simple to use, hassle-free, and time-saving, making them ideal for younger generations in the kitchen.
8. Portable Blenders
People can prepare juices, milkshakes, smoothies, and protein drinks on the move with portable blenders. They're also handier than standard blenders. There is no need to clean additional containers because many portable blenders serve as tumblers for drinking.
These blenders are one of the most popular trendy kitchen appliance goods these days, as many people are leading busy lives and need to rush here and there all the time.
9. Water Bottles
Reusable water bottles are among the best selling products online these days. Worries regarding single-use plastics have prompted many customers to incorporate reusable bottles into their daily lives.
Using and throwing bottles pose a massive threat to the internet and therefore, many are resorting to glass, food-grade plastic, and steel bottles. All this has increased the demand for these bottles quite a lot. Many people like to invest in stylish and colorful bottles to carry around.
10. Health Supplements
When it comes to health, people are doing everything possible specifically after the coronavirus. One of the most common ways to boost one's health is by taking supplements. Due to lack of time at times, people may not be able to eat balanced meals.
In these cases, supplements can help fill the gap between nutrition. However, before selling supplements you should be able to check their authenticity to avoid any side effects.
Also Read: 16 Best Websites to Sell Stuff Online
11. Home Baked Goods
A lot of us now prefer home-baked foods for anything from biscuits to tea cakes, bread, and more. That is why you should think about establishing an online store for home-baked food products or introducing them to your current line of goods.
As many people are leading busy routines, baking some of these snacks and delicacies is not possible for them. However, these people are willing to pay to get their hands on some of the home-baked goods at a good price. One can easily say that these are some of the most profitable products to sell online.
12. Tea and Coffee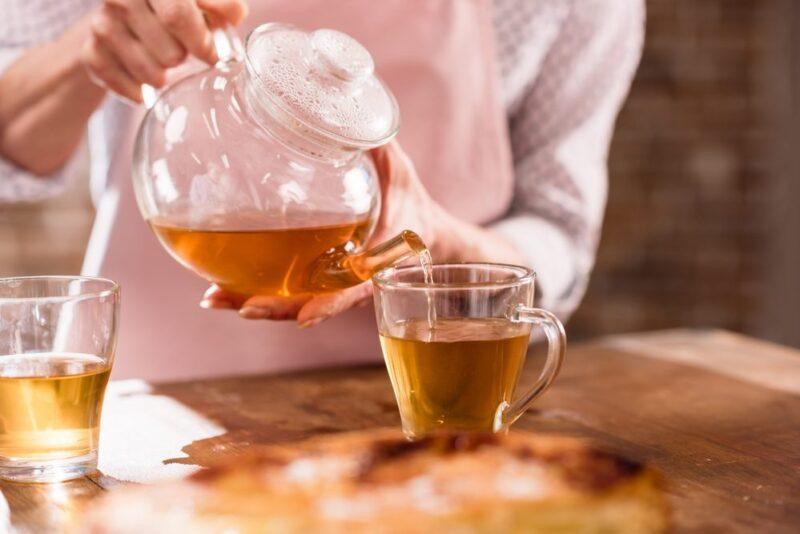 With everyone at home right now, drinks are a major industry, and if you know where to go, you can get condiments and tea and coffee components easily. With so many tea and coffee plantations throughout the world, now is an excellent moment to launch your own beverage business.
Nonetheless, keep in mind your specialty and how you want your tea/coffee to stand out. At this stage, how you brand your items, as well as the packaging, will be critical.
13. Yoga and Pilates Mats
The yoga mat business is expected to reach $17.3 billion before 2025, thanks to the growing popularity of yoga and increased knowledge of its health advantages. Yoga mats have indeed been popular for some time.
When marketing top-selling commodities like yoga mats, pay close attention to what your target demographic is browsing on social media. Be sure you stock a variety of mats to accommodate everyone's needs.
14. Exercise Bands
To very little surprise, exercise bands have swiftly become one of the best selling products online. Due to obligatory shutdowns of gyms worldwide due to the coronavirus, there has been an increasing interest in at-home fitness equipment.
And the simplest of all, workout bands, of course! Resistance bands can be combined with other trendy goods in your business to target high-intent consumers and create rapid sales.
15. Smart Watches
Smartwatches are very popular, with major brands such as Samsung and Apple developing their versions. Global demand for smartwatches has steadily increased and will remain so even in upcoming years.
Yet, you don't have to go overboard; you can simply find cheaper alternatives to sell on your e-commerce site. Since not everyone can afford a high-end smartwatch, there are huge gaps in the market that you can fill. They are easily one of the best selling products online.
Also Read: 10 Amazing Sites for Selling Used Items
16. Posture Corrector
Another excellent product for any general e-commerce website is the posture corrector. They assist users in standing tall and straight while also supporting the spinal cord. Several physiotherapists also suggest the product.
If you target the right demographic, the posture corrector will sell in massive numbers making it one of the best selling products online. Individuals have become increasingly concerned with their posture. Posture has become doubly crucial, especially when people began working from home, resulting in increased demand among adults.
17. Phone Charms
Mobile phone charms or straps are a fun way to personalize a mobile device. They also allow consumers to grip their phones more securely. The search traffic for phone straps has dramatically expanded in recent years, according to current buying patterns among young adults.
Unique, handcrafted phone straps are among the most profitable products to sell online. To market this successful product in your smartphone-related business, take aesthetically stunning product photographs to please the social media crowd.
18. Laptop and Phone Skins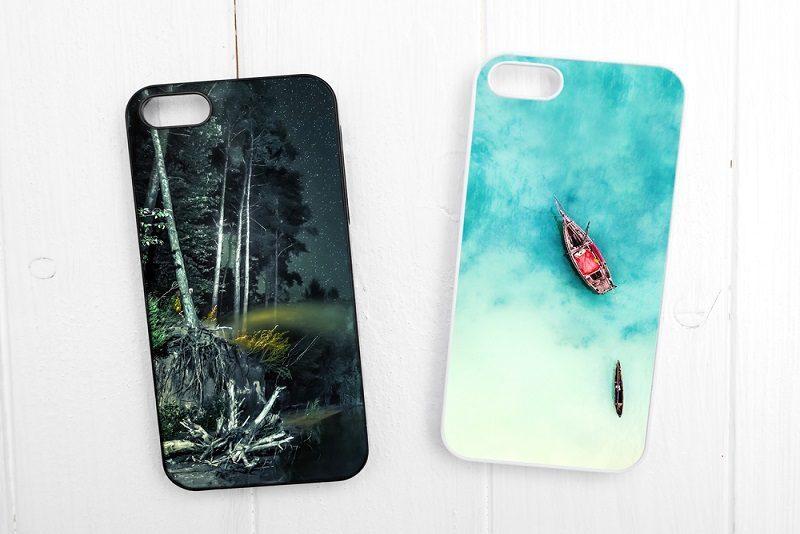 Laptop skins are just one of the random trending things that come and go every few years and may generate enormous profits while the fad is strong. In this scenario, laptop skins rose to prominence in 2009, 2016, 2020, and currently 2021 becoming one of the top best selling products online.
Along with a laptop, you can even find a good demand for phone skins, as everyone wants their devices to look trendy after a few years of using them and getting the outer cover all scratched up.
19. Power Banks
Users can charge personal mobile devices on the road with these power banks. This best-selling item is particularly popular among persons with a lot of mobility, such as vacationers and outdoor lovers. As per buying trends, almost every mobile phone user finds this essential while going out of their home.
20. Bluetooth Speaker
Bluetooth speaker demand surged in 2016 and has stayed reasonably consistent since then. Bluetooth speakers have improved in recent years, with several brands producing high-quality models that use the newest Bluetooth 5.0 technology.
You can simply purchase high-quality speakers to resell online. The trend of Bluetooth speakers will continue to increase as companies adopt new and improved technology.
Also Read: 25 Best Craigslist Alternatives For Selling Your Stuff
21. Portable Projector
The popularity of portable projectors skyrocketed around the end of 2019. Portable projectors have made it possible for consumers to enjoy the material on a bigger screen without having to lug about heavy displays or screens.
You only need a blank wall to watch your favorite movie on a large screen. You may discover high-quality portable projectors and target youthful customers, who are considerably more enthusiastic about this unique entertainment and work gadget.
22. Phone Lenses
Phone lenses have made a name for themselves as best selling products online in the mobile phone industry. They are said to double the magnification of acquired images and enable photographers to create stunning photographs with the push of a button.
They are accessible in an array of variants. When selling in your store, look for those with higher quality and higher order volume. Phone lenses have been on the market for a few years and have stayed a best seller on the majority of drop shipping websites.
23. Mouse Pads
Most individuals control their desktop computers using a wired or wireless mouse. A mouse, which is probably more comfortable than a built-in touchpad, is also used by many laptop owners. As a result, mouse pads are always in high demand.
According to the statistics, mouse pad search searches have always been pretty high. This product is available in a variety of forms, sizes, and patterns.
Extremely big pads or desk mats provide a surface for both the mouse and the keyboard. Make personalized graphics for your mouse pads to sell one-of-a-kind items. It is among the best selling products online.
24. Car Phone Holder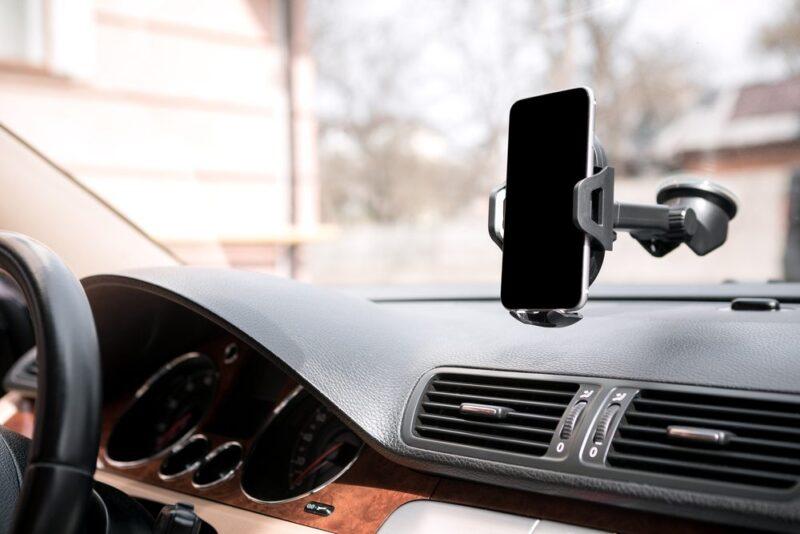 Technology has greatly simplified human lives. One used to have to ask someone else for directions; today, your smartphones inform you of everything. So how can you use a smartphone in a car to get directions? This is where vehicle phone holders come in.
Car phone holders have evolved into essential vehicle items. They've been on the market for a few years. Whether you own a general store or a vehicle-centric store, the car phone holder will increase your sales significantly.
25. Touchscreen Gloves
The major issue in the winter is that you won't be able to use your smartphone with gloves since they don't have buttons that you can push with your fingers and the touchscreen doesn't respond to presses with a gloved finger. Frostbite, numbness, freezing fingers and other symptoms of winter are quite common in cold regions.
So, what is the solution to the problem? The best solution is to touch screen gloves in this modern near of using gadgets constantly.
These are the most profitable products to sell online in the winter. These touchscreen gloves include unique conduction material. These will not scratch or harm your phone's screen. These gloves are one of the best selling products online.
26. Phone Tripod
A phone tripod is an inexpensive yet vital piece of equipment that both professional and amateur photographers will always need.
They used to be popular selfie sticks, but now tripods are as the social media craze sweeps the globe. It's an excellent item to sell quickly for a profit.
The need for phone tripods is increasing as video production platforms provide more options to content creators. The preceding pattern also shows that demand will continue to climb for some time.
27. Decorative Blankets
Consider selling blankets if you wish to offer a product with a big profit margin. People are also gravitating to cotton and wool blankets that are contemporary, decorative, trendy, and comfy, according to research.
You may also offer custom-made blankets by partnering with one of the numerous print-on-demand firms and allowing new consumers to design their own.
28. Home Plants
The epidemic has made us understand how important it is to maintain nature as near to us as possible. As a result, the market's appetite for plants and greens has skyrocketed. They are currently one of the most popular best selling products online in the home décor niche.
From small cacti to air-cleaning plants, people are not only looking for aesthetics but also health benefits if keeping these plants in their home garden or living room.
29. Rugs and Carpets
Rugs, like other home décor popular goods, have emerged as a recent trending product in the last few years. Area rugs bring all of the aspects of a room together and make places more pleasant and welcoming.
The latest work-from-home trend is increasing demand for rugs and carpets. There are also several rug varieties and styles to sell, providing you with a plethora of fresh produce choices as you build your line.
30. Seat Cushions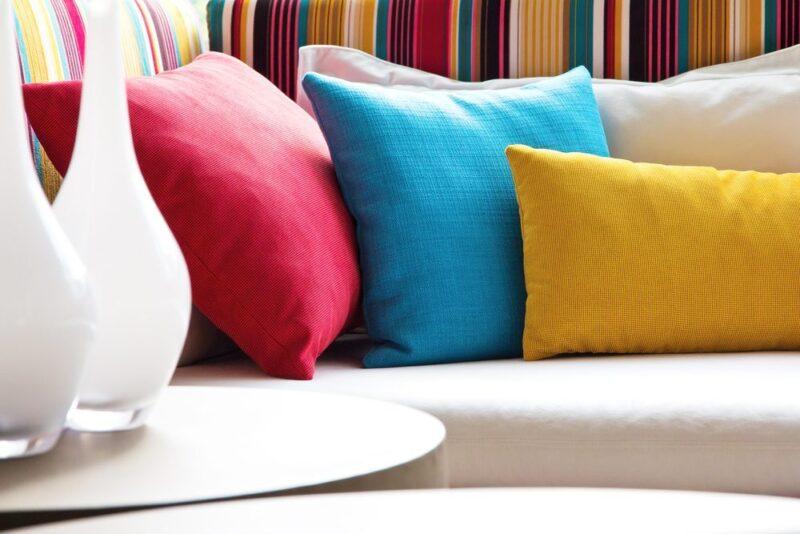 Seat cushions are hot on search engines and eCommerce retailers due to the increase in home offices. Desk employees, elderly persons, and those with health concerns are the primary customers for this sort of product.
Seat cushions are less expensive when purchased in bulk from wholesale providers. The possibility of making a substantial profit increases, particularly if you buy in volume. No wonder, this product is on this list of best selling products online.
31. Scented Candles
People like the good aroma surrounding them. And one of the best ways to do so is by lighting up some scented candles. These aromatherapy candles can help relax and make you feel calm after a long day.
This is the reason why you can say that the demand for scented candles will never actually go out and one can say it will remain one of the most profitable products to sell online.
The usual demand graph demonstrates that demand for these candles fluctuates from time to time, and the demand never drops to zero.
32. Pet food
Puppy and dog food is a frequent and required purchase for pet owners, making it one of the most popular things to offer online. With time, many millennials are becoming pet parents.
That is why you can say that the demand for pet food is ever-increasing. One can sell variety of pet foods, like dry kibble, wet food, treats, etc. in most developed countries; pet is one of the best selling products online.
33. Pet Carriers
A carrier is vital for any pet owner who likes to travel and visit the vet regularly. You can sell several sorts of pet carriers online. Airline-compliant carriers are very popular since they are required for pet owners who often travel by airline.
Some carriers are designed to seem like backpacks, which some pet lovers may prefer to carry. Concentrate on creating and promoting your pet carrier to a specific target segment.
34. Pet Beds
Because of the rise in pet ownership, pet beds have become one of the best selling products online. Because dogs sleep more than people, they require a pleasant place to relax. Instead of typical cushions, sell unique and inventive cat beds to stand apart.
Orthopedic beds, for example, are popular among older pet owners. Make handcrafted beds and charge a premium fee if you're crafty.
35. Baby Swings
Baby swings might come in handy for busy carers. The rocking action soothes wailing newborns, providing adults with some peace at home.
As a result, parents who work from home constitute a sizable target market for this product. Therefore, you can say ever since the pandemic, these baby swings have become a much-needed product in every household with a child.
36. Baby Monitors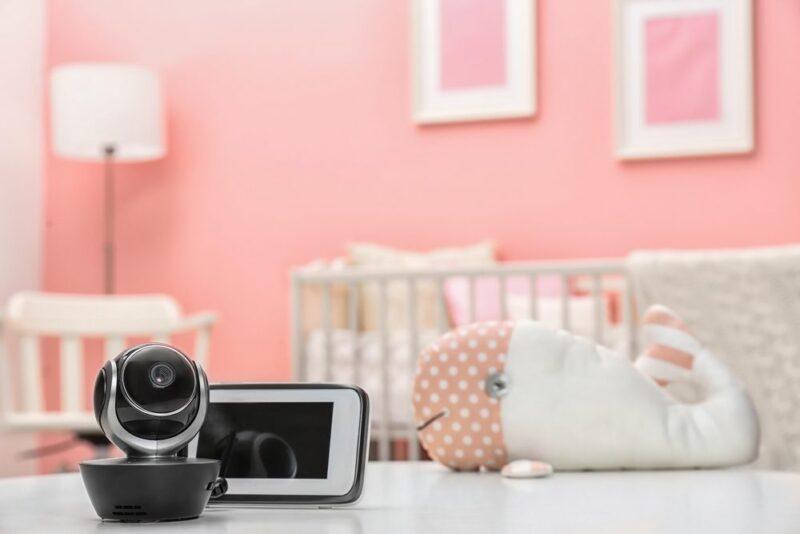 Baby monitors allow parents or carers to keep an eye on their kids from another room. Several devices include extras like a mobile app, a temperature monitor, dynamic angles, two-way communication, and night vision. Based on previous search results, the popularity of this item is unlikely to decrease dramatically very soon.
Choosing the best selling products is an important aspect of establishing an online business. From health and wellness to cosmetic items, there are countless sectors to explore. Browse eCommerce sites, social media networks, and trendy sites to keep track of the latest and changing trends.
Whichever items you select, keep them in mind to maximize your digital marketing plan. Emphasize the merits of the product, analyze your target demographic, and advertise it properly.