The emergence of the Internet created a lot of jobs. It allowed users to access content from around the world which meant the demand for translators and transcriptionists increased. Many people prefer to read on the web and this is where a transcriber plays a key role. The ability to understand and convert video and audio content into text files can get you paid handsomely. In this article, we are listing down some of the best online transcription jobs for beginners which include transcription jobs from home.
What is a Transcription Job?
This job is for you if you want to make easy money by using your basic grammar skills. You will be allotted tasks involving listening to audio, notes, interviews, and messages and converting them into written documents. Being a transcriptionist, one needs to have basic grammatical, spelling, and punctuation skills with a good typing speed.
Most of the freelancers' transcription work falls into three categories: medical, general, and legal. The best part is you do not require any special equipment for this work; all you need is a laptop or desktop with high-speed internet access, and a few skills, including:
Typing accuracy
Fast typing speed will help you complete your tasks efficiently
Grammar, spelling, and punctuation accuracy
Industry knowledge
Active listening
Adaptability
Focus
Technological skills
What is the Need for Transcriptionists?
Take an example of the most popular Netflix series that was a massive hit, named Squid Game. Someone has transcribed Korean into English subtitles so that most of the audience can read and understand the series' content. This is where the role of the transcriptionist comes into the picture.
It is transcribed or translated by them, be it in movies, lectures, speeches, interviews, and so on. The primary purpose of the transcribers is to make the audience understand what the content is all about by converting the foreign language into the native one.
Another reason many companies are hiring transcriptionists these days is to enhance the viewer's experience and remove the language barrier across nations.
23 Best Online Transcription Jobs for Beginners
If you are looking for remote transcription jobs, there are many companies and platforms that will help you find the right opportunity. Let us start our list of the best online transcription jobs for beginners.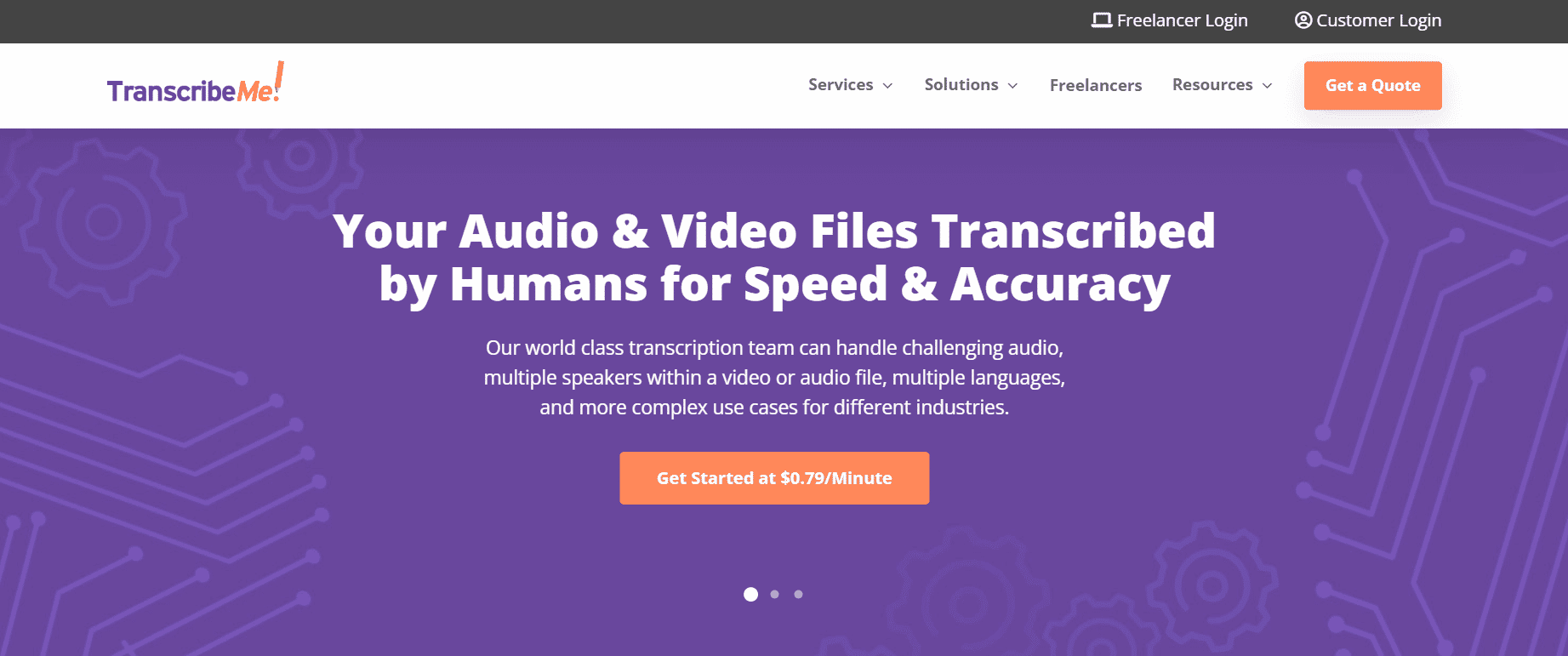 One of the most popular options for freelance transcription jobs, TranscribeMe is an excellent platform that helps you make up to $15 to $22 per audio hour. The site will offer transcription jobs from home by providing short clips of 2 to 4 minutes.
The platform follows a simple process and is extensively user-friendly, as when one clip finishes, the other audio automatically loads until you close the website. Then, depending upon the spare time you can take out in a day to complete the transcription tasks, you can take work.
TranscribeMe offers complete flexibility and advancement opportunities to work on Exclusive Styles for VIP clients and Special Teams for medical transcription.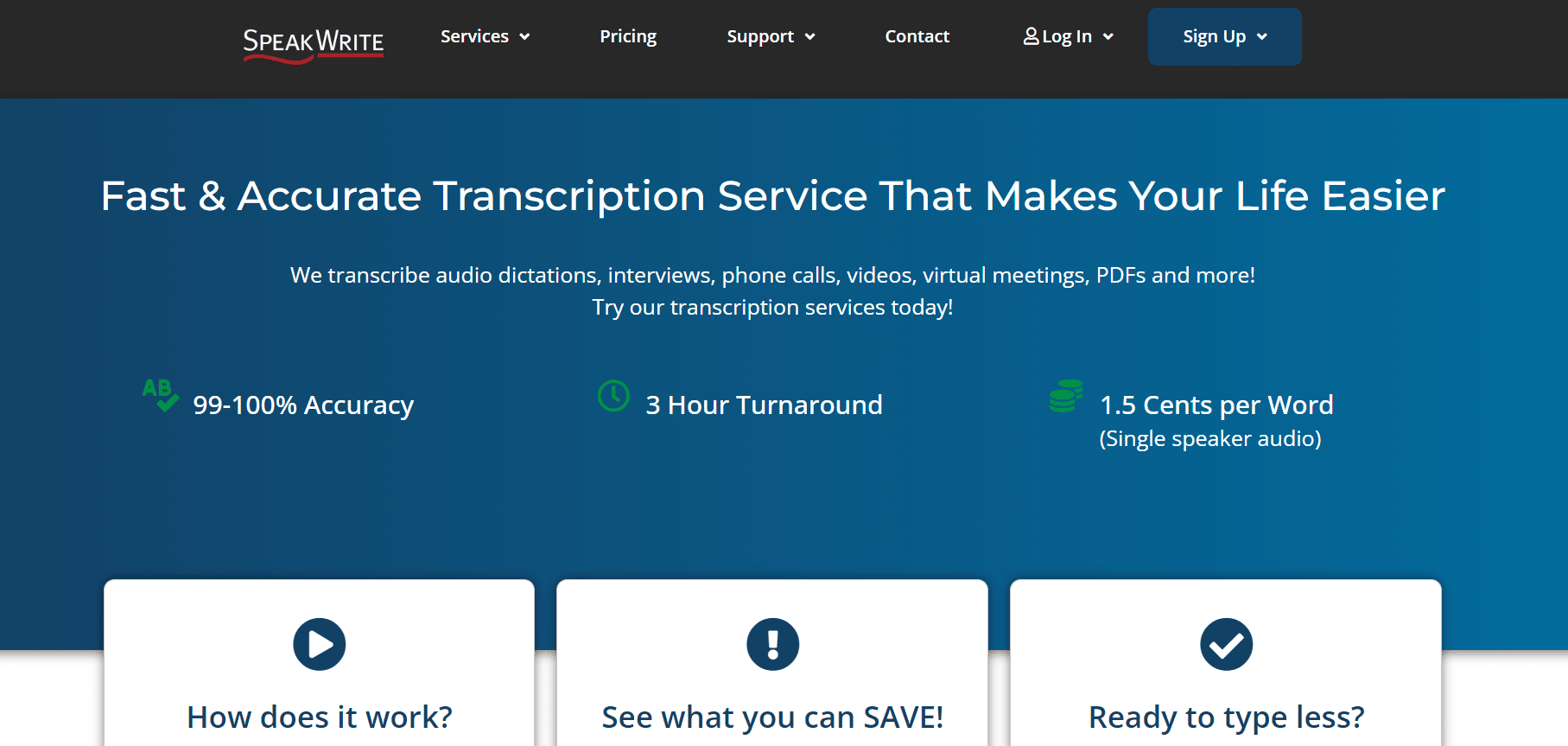 If you get selected as a transcriber at SpeakWrite, you will have access to a variety of transcription jobs and be able to earn more than $300 a month. Yes, you have heard it right!
The website is only available in the United States and Canada and has offered numerous individuals jobs since 1997. Plus, the company has served more than 65000 clients from specific sectors, including legal, government, law enforcement, and private clients.
Some basic requirements for a beginner to apply for a job on this portal are to have a thorough understanding of Microsoft Word and must know how to operate its advanced formatting features. The second thing required to get qualified at SpeakWrite is the typing speed (minimum 60 words per minute), with 90% accuracy.
The last milestone that needs to be met is English fluency and proficiency in Grammar. You can earn enormously through this platform by working specific shifts; all you would require is to keep an eye on the opportunity while browsing the site.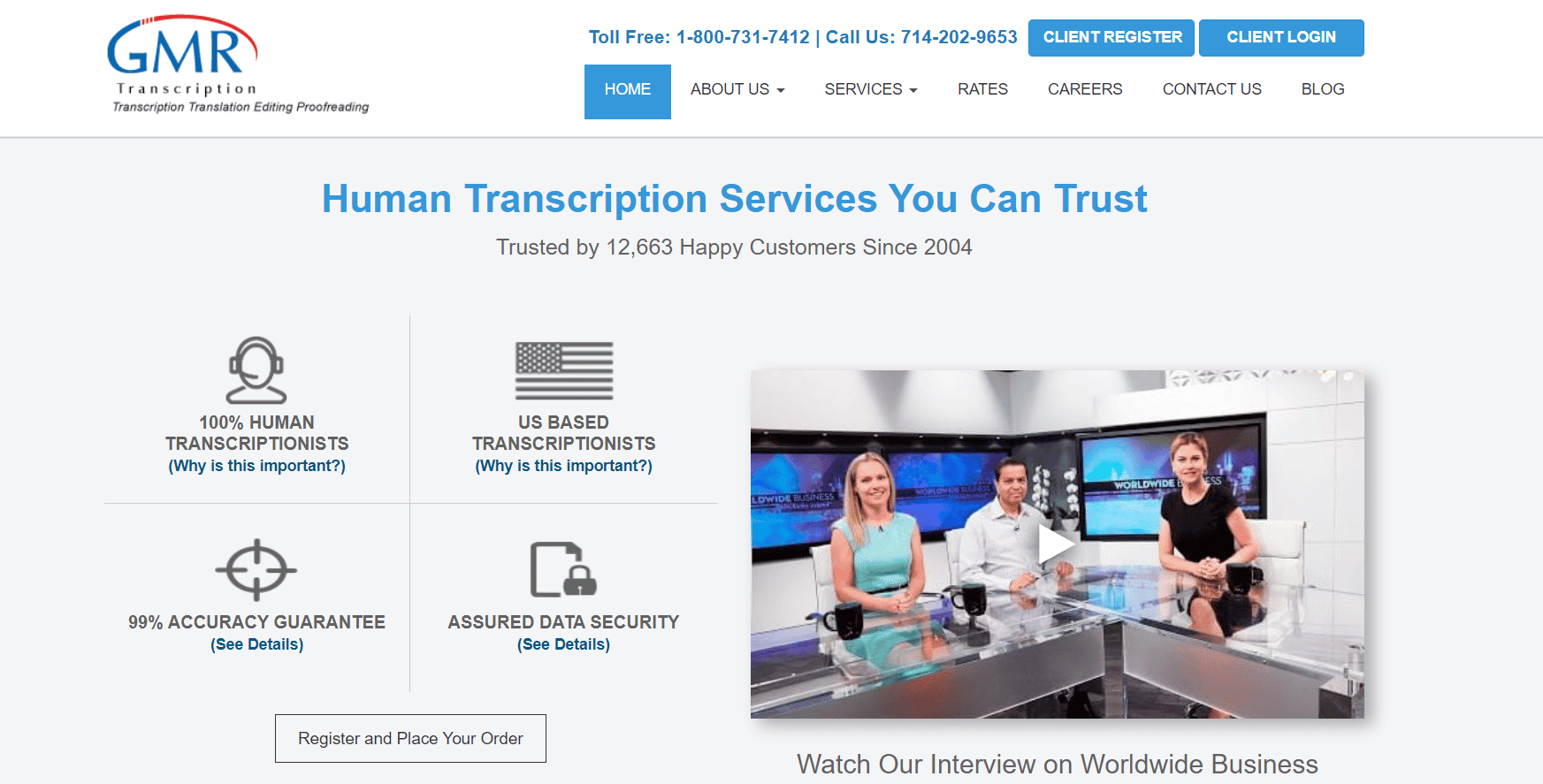 Are you searching for the best transcription jobs for beginners? Then, your hunt will be over with GMR Transcription! The magnificent platform has excellent reviews and the highest rating for work-life balance.
The platform claims that a transcriptionist can earn between $1000 to $3000 per month. No prior experience is required to get hired in the general transcriber position. You will also get diversified topics related to academics, legal, business, sports, and other sectors.
You can also apply for the position with a medical background. If you can deliver work regularly, you will get consistent work and be paid with a decent pay scale.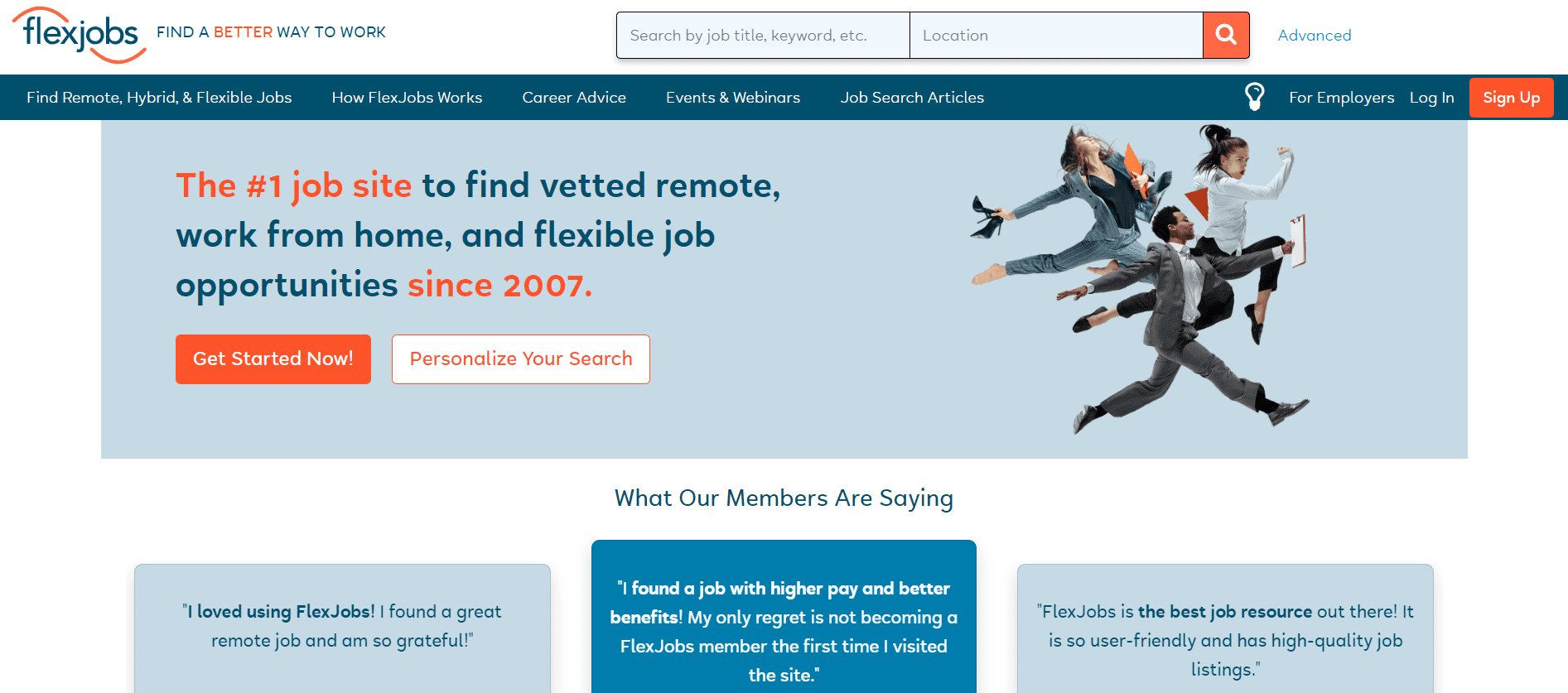 Looking for a reputable site to complete the tasks as a transcriber and earn money? Flexjobs is one of the best platforms that offer transcription jobs from home and facilitate you to make massive money if you are proficient in typing. It is a reliable site, so you can rest assured that your payment will never get delayed. Plus, the website offers you the highest volume of transcription jobs directly to your inbox.
Besides transcription jobs, the platform provides you with a wide array of freelance jobs such as data entry, finance, writing, programming, and many more. Even if you are a beginner or transcription pro, Flexjobs can be an ideal match, meeting all your requirements and serving all your needs.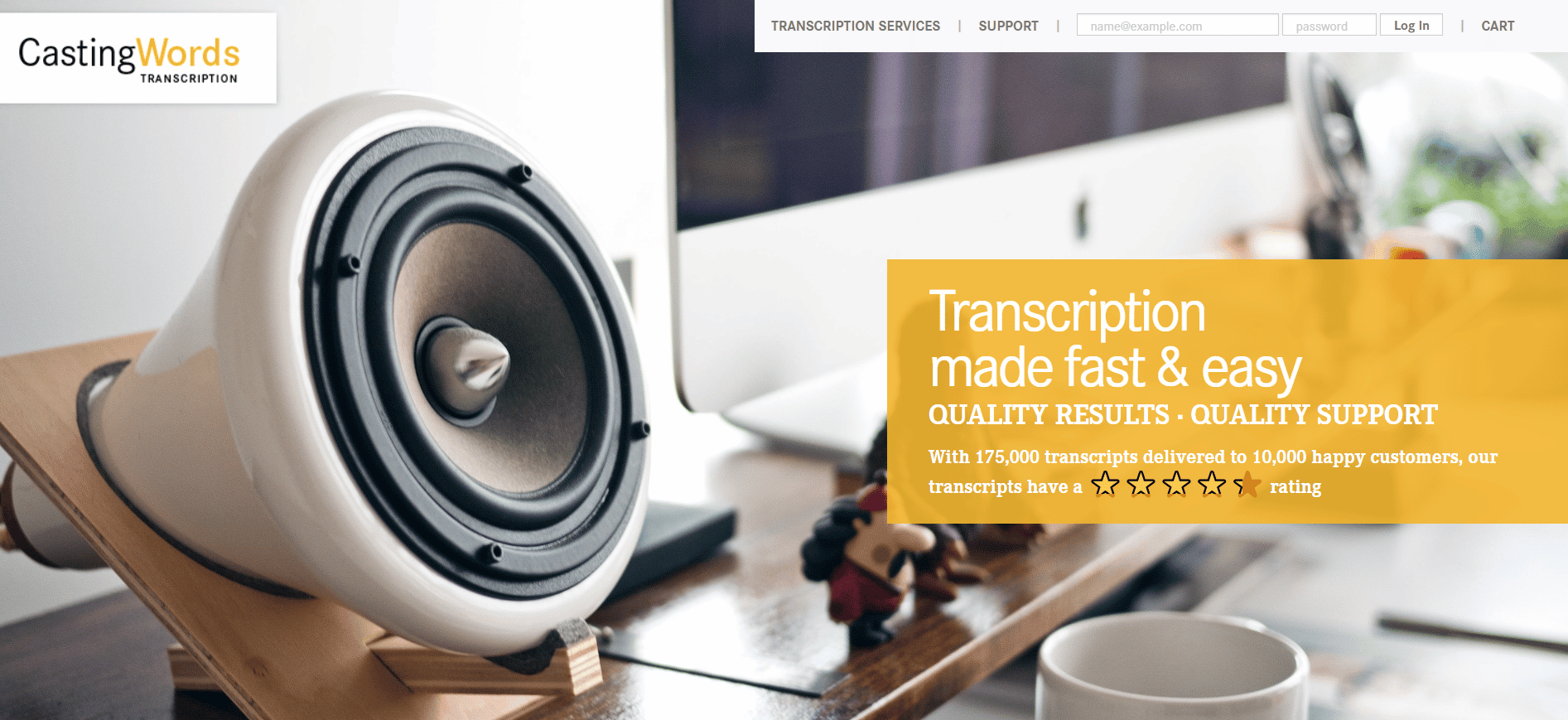 Want to work as an independent contractor? With Casting Words, you can make the team and work as an entrepreneur, be it in any part of the world you are located in. This site offers some of the best online transcription jobs for beginners.
The magnificent platform offers various job opportunities to companies and individuals, from beginners to professionals. The best part about this website is that it offers flexible terms as you can listen to an audio file before accepting to transcribe.
One can earn from $0.085 to $1 per minute. Still thinking about whether to join this platform! Go for it, pass their test, sign up to their intuitive interface, and get weekly payments after completing the tasks you are assigned as a transcriber.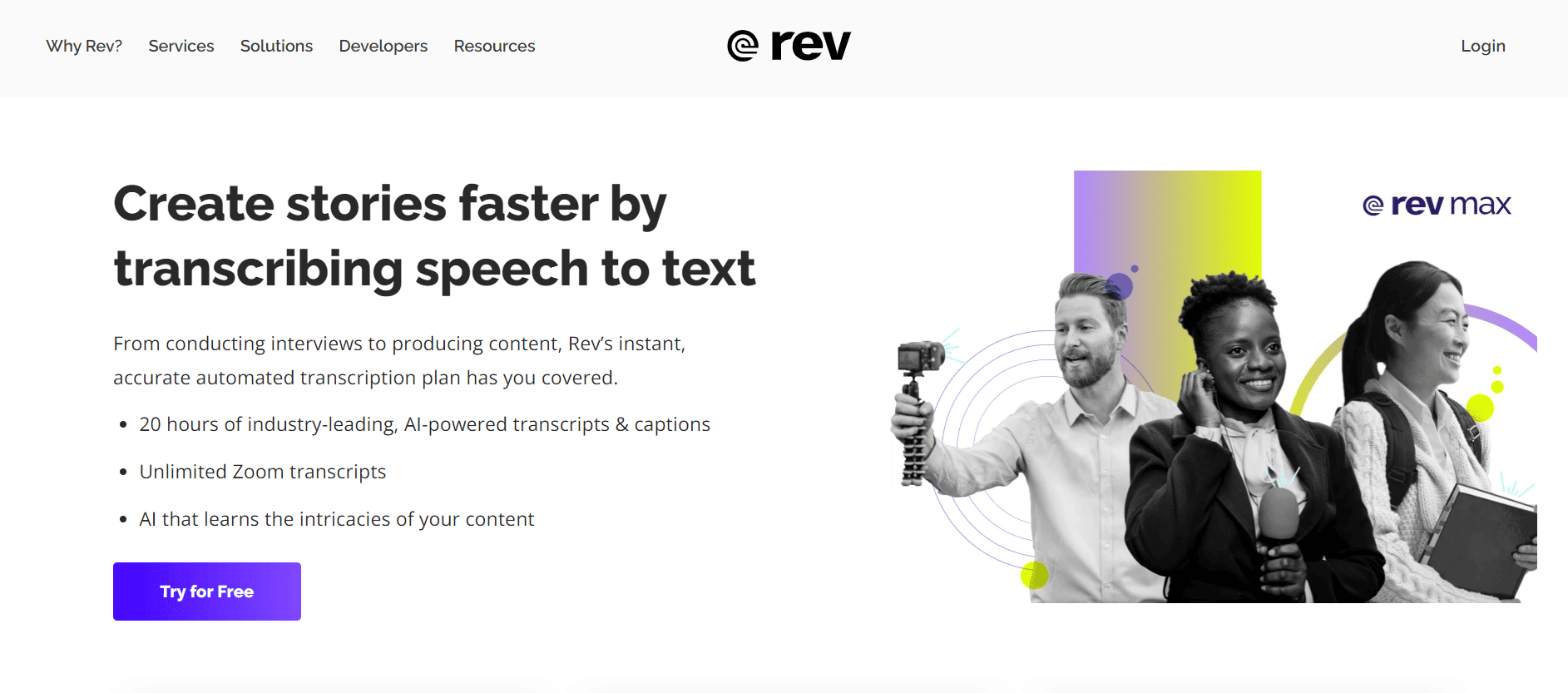 The average earnings through Rev are said to be $1.39 per minute, which goes up to $2.39 per minute. Yes, a bit more than Casting Words. Rev is one of the excellent platforms that offer lucrative remote transcription jobs.
The good part is they do not require any prior experience. However, they have high standards and only accept a small ratio or a minimum number of applicants to complete their tasks.
However, you can try it and apply directly on their website to earn significant money. You must upload your resume and pass the test by answering a few questions to complete your application.
Also Read: 55 Best Online Side Hustles Ideas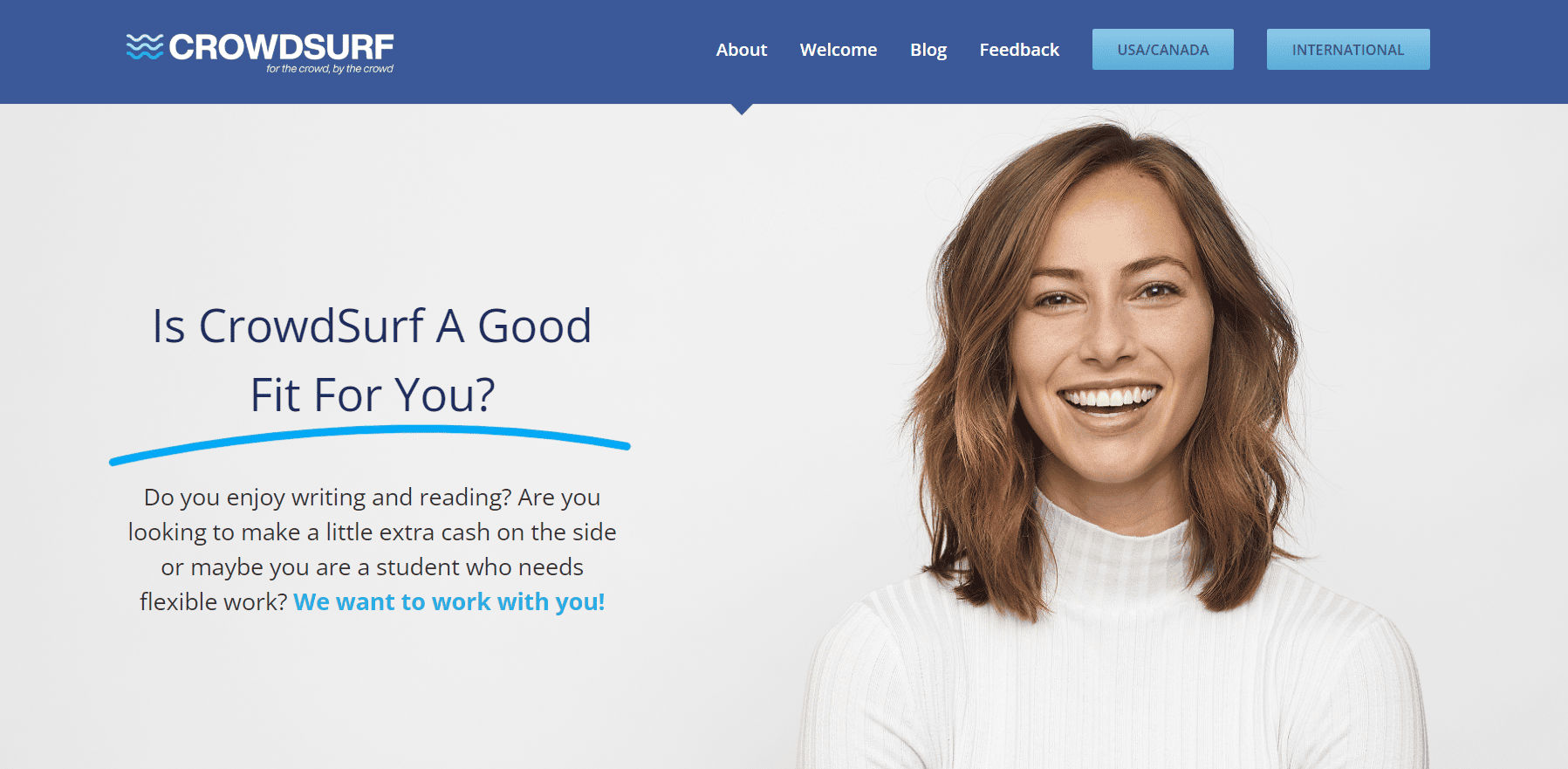 Crowdsurf is a magnificent platform that offers the best transcription jobs for beginners. The company provides you with a wide array of tasks for which you get paid. Some of them include captioning videos for deaf and foreign language viewers. Whatever transcription tasks you will be assigned through CrowdSurf will not be lengthy, and you will be able to complete them within a short interval.
Once you sign up for this platform, create your profile and take an assessment to get on board. The best part is you do not need any experience, and there is no mandatory typing speed.
If the CrowdSurf team has approved you, you can claim the audio file on your own terms whenever you want to work. The platform instantly pays you via PayPal or direct deposit after you finish the task.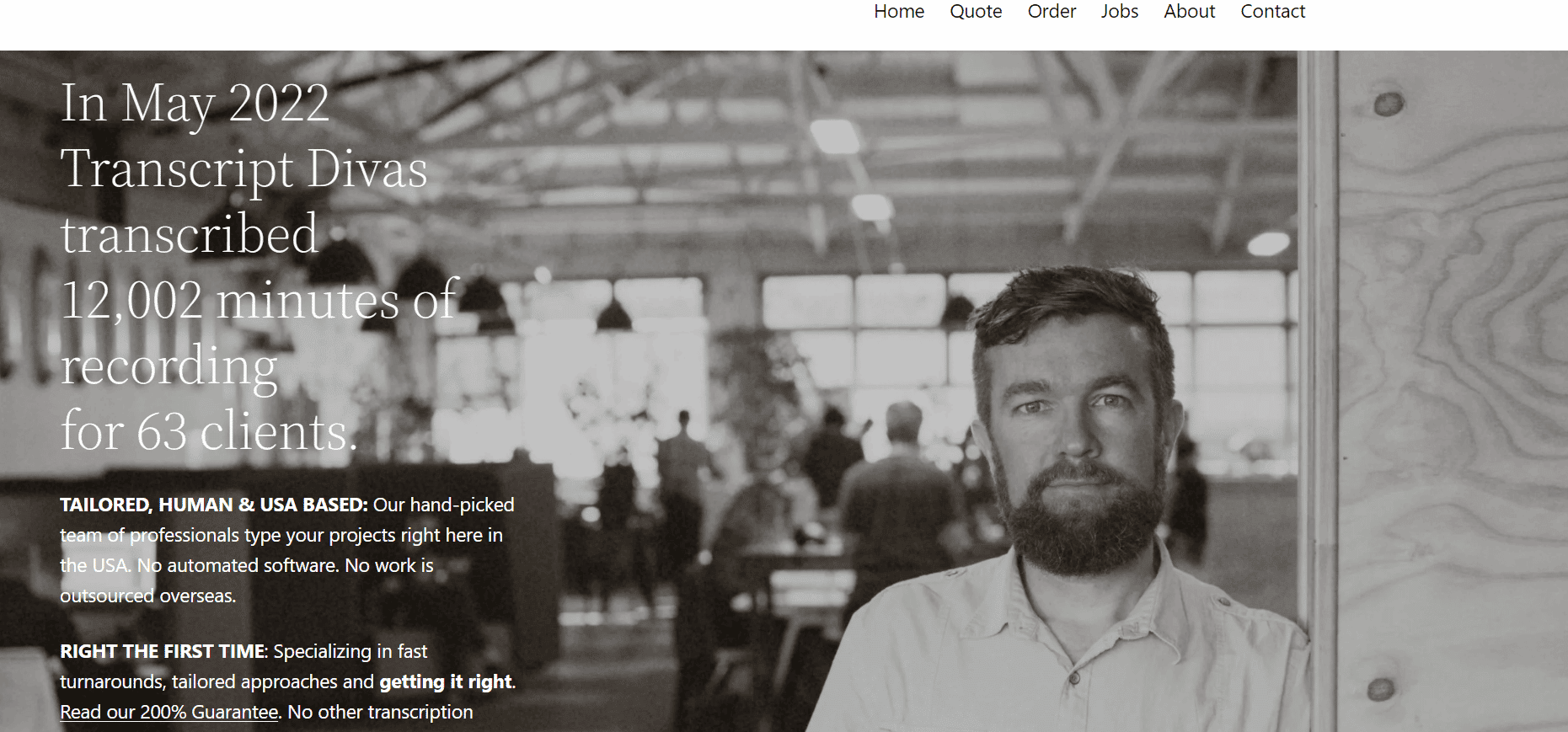 If you are looking for the best online transcription jobs for beginners then do visit Transcript Divas. Although the platform has some high standards, that implies it might be pretty challenging to get approved on this portal. However, if you can make it through, you can stand out from other aspiring transcriptionists.
They get flooded with applications, so prepare well before applying for a transcription job on this platform. If you can clear the assessment on this portal, the next step you need is to crack the particular diva test and undergo a telephonic interview.
Unfortunately, citizens of California cannot apply on this site. However, everyone else in the United States can apply as a freelance transcriber over this platform for free. So one can potentially earn $1.15 for transcribing one-minute audio if you are destined to become a diva!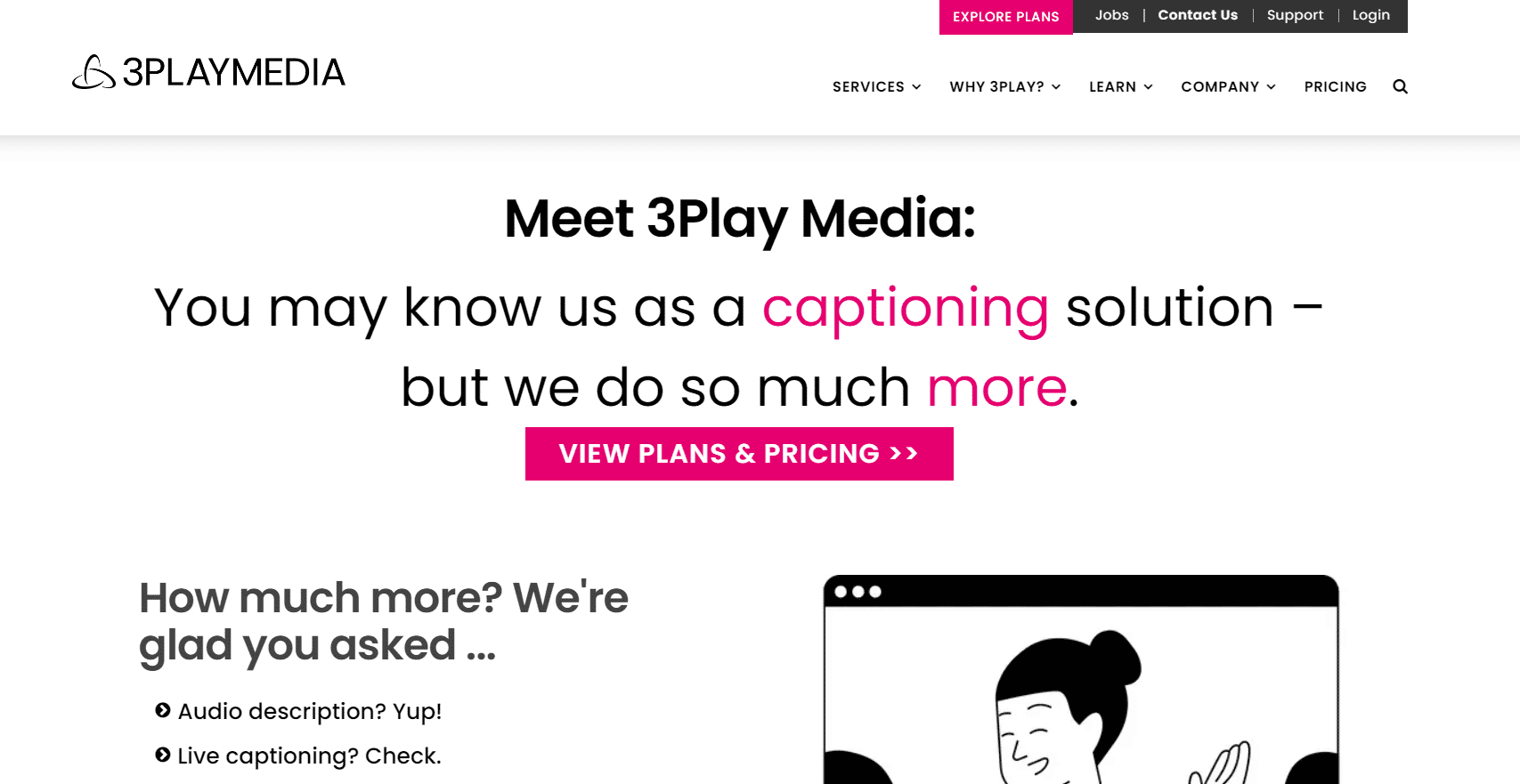 Both beginners and professionals can use this platform to make money by working as transcribers and editors. The basic phenomenon to getting onboard to 3Play Media is to pass the English proficiency test. So, if you are a beginner and aspiring to work as a transcriber on this portal, start developing your skills!
To clear its assessment test, you are required to attend its training session and be able to type 75 words per minute. Then, by completing all your claimed tasks within the time frame, you get paid. On average, the earnings range between $10 to $30 per audio hour.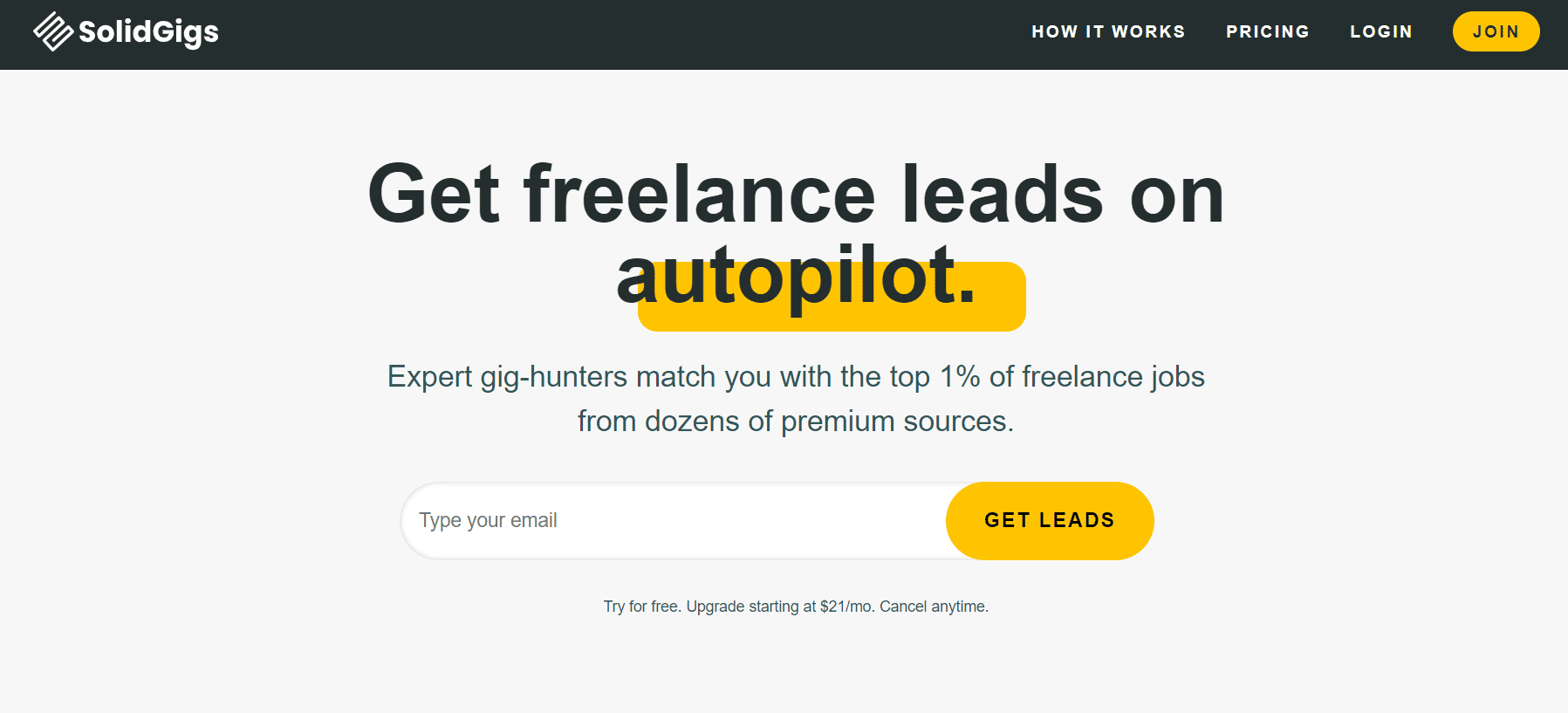 SolidGigs is a popular platform that offers various kinds of freelance transcription jobs. This site will end your search for the best online transcription jobs for beginners.
One can easily apply for office transcription jobs or search for transcription jobs from home via this platform for free. SolidGigs provides you with the jobs in your inbox every week. Once you are assigned the task, you must complete it before the deadline.
It is a platform similar to UpWork and Fiverr. So to find the ideal job, you need to type it in your search bar, and you will get plenty of job results that you can opt for.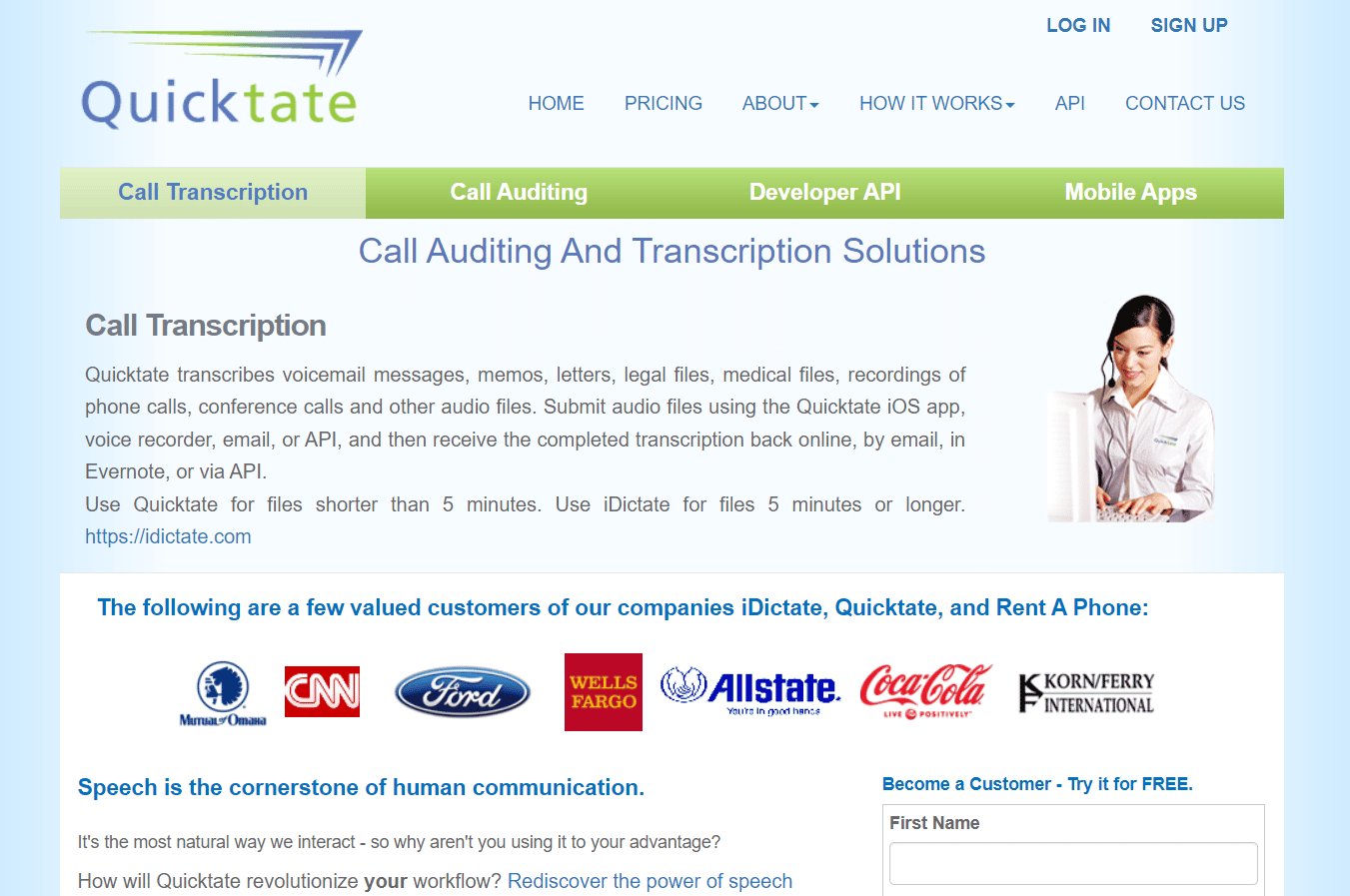 A renowned transcription company, Quicktate, headquartered in San Francisco, United States, offers you a range of job transcribing and auditing jobs to earn a fortune!
Quicktate is a successful venture doing robust business with renowned brands, including Wells Fargo, Ford, and Coca-Cola. All you need to do is to claim the work opportunities, and once they are assigned to you, transcribe voicemails, phone call conversations, voice memos, and speeches.
On average, the platform lets you earn between $5 to $10 per audio hour, depending upon the quality of work you deliver and the job you opt for.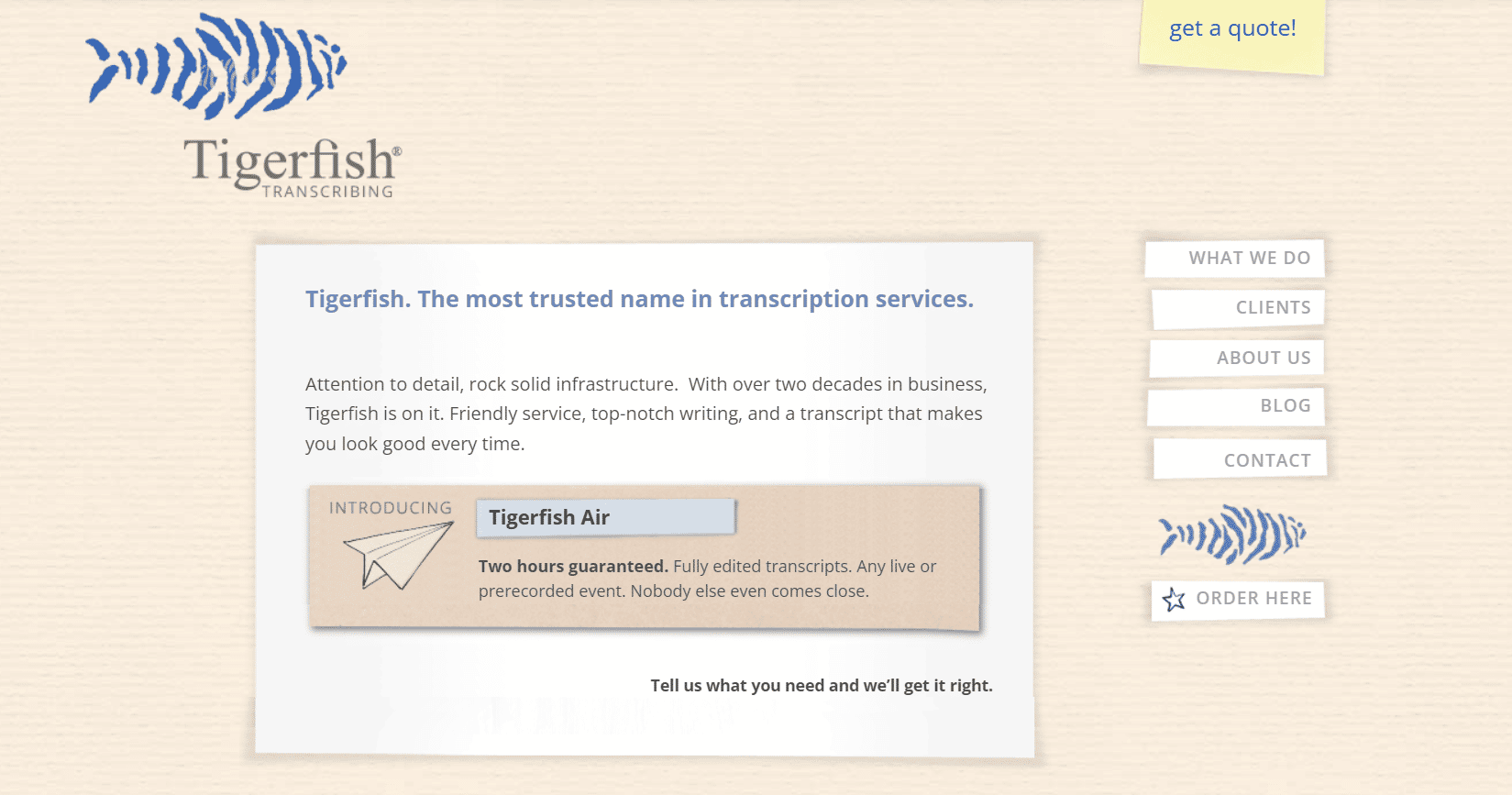 One of the most popular companies to offer transcription jobs, Tigerfish empowers freelancers to make a decent amount of money by working from home. In addition, it is a reliable and one of the oldest platforms rendering transcription services since 1989.
Offering a wide variety of transcription jobs for projects including interviews, documentary film footage, police interrogations, etc. the platform provides weekly payments and has ample positive reviews on the Internet.
Applicants are required to transcribe a 15-minute sample audio file. If you are able to pass the test, you can earn $0.03 to $0.04 per line transcribed. We had to include this site on this list of the best online transcription jobs for beginners.
Also Read: 50+ Best Part-Time Jobs You Can Do Without Leaving the House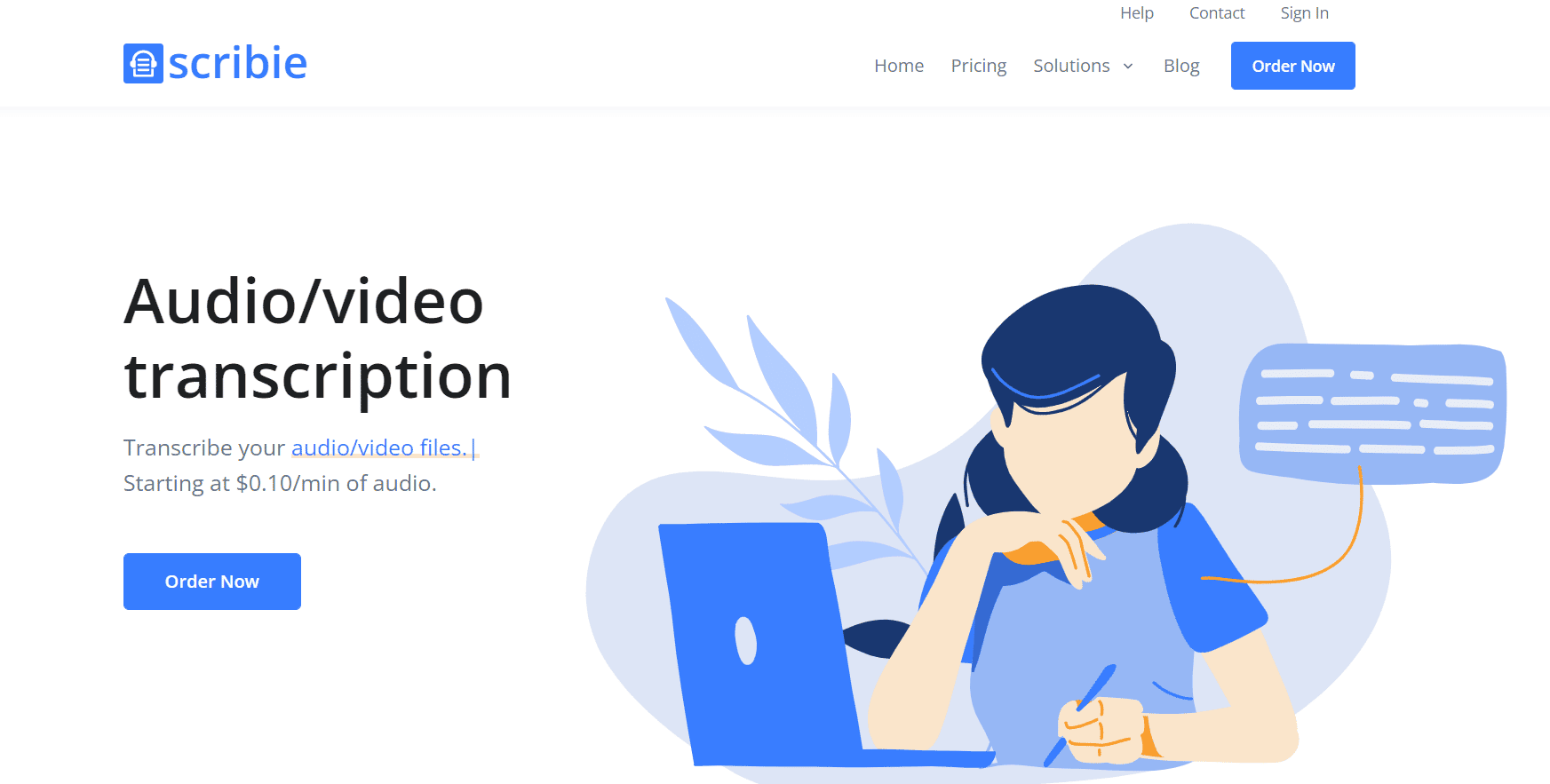 Scribie is a high-ranked site that offers different transcription jobs where one can land ample video and audio gigs. Although the platform is known to provide the lowest payouts of all its competitors, still it is an excellent site for beginners if they want to start a transcription career.
The portal offers simple, short, and easy phone calls, speeches, and interviews to transcribe. Moreover, the turnaround time for completing one audio is 2 hours. So, it becomes effortless for a beginner to submit their transcripts and earn around $5 to $10 per audio hour.
Another good part about the website is that the jobs offered here are flexible. It means you claim the tasks whenever you have time and work from home.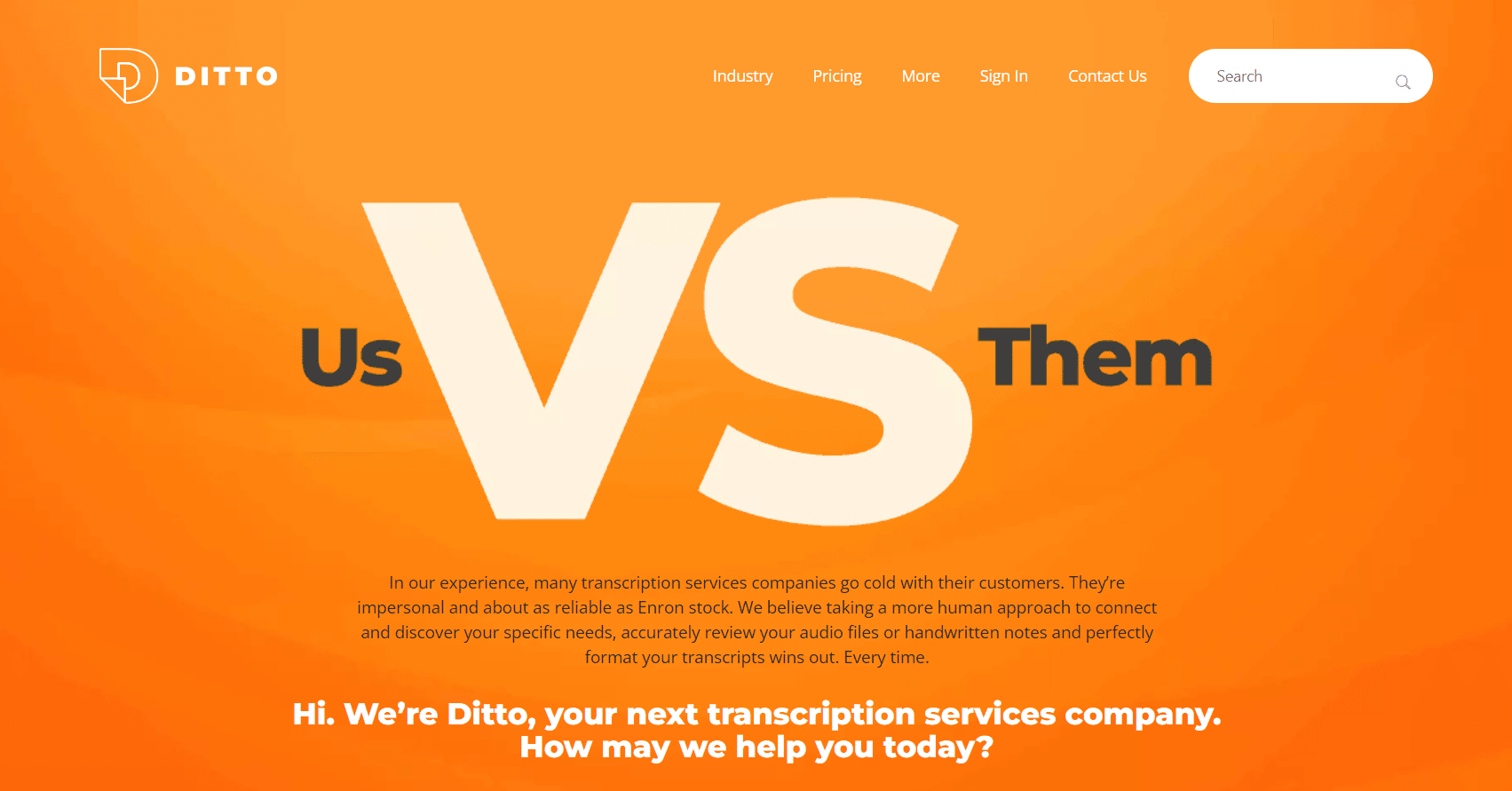 Are you looking for transcriptionist jobs in the US? Even if you are a fresh-faced transcriber, you can claim a variety of tasks related to law enforcement, legal, medical, financial, and general Transcription.
To approve your application on Outsourcing and become a part of their massive team, you must pass at least 1 typing test that can vary depending on the type of Transcription you are opting for.
Some other factors that allow you receive tasks on this portal include turnaround time, shift (number of working hours you dedicate to this platform), and audio quality. In addition, the site lets you earn $5 per audio minute for court hearings needed overnight.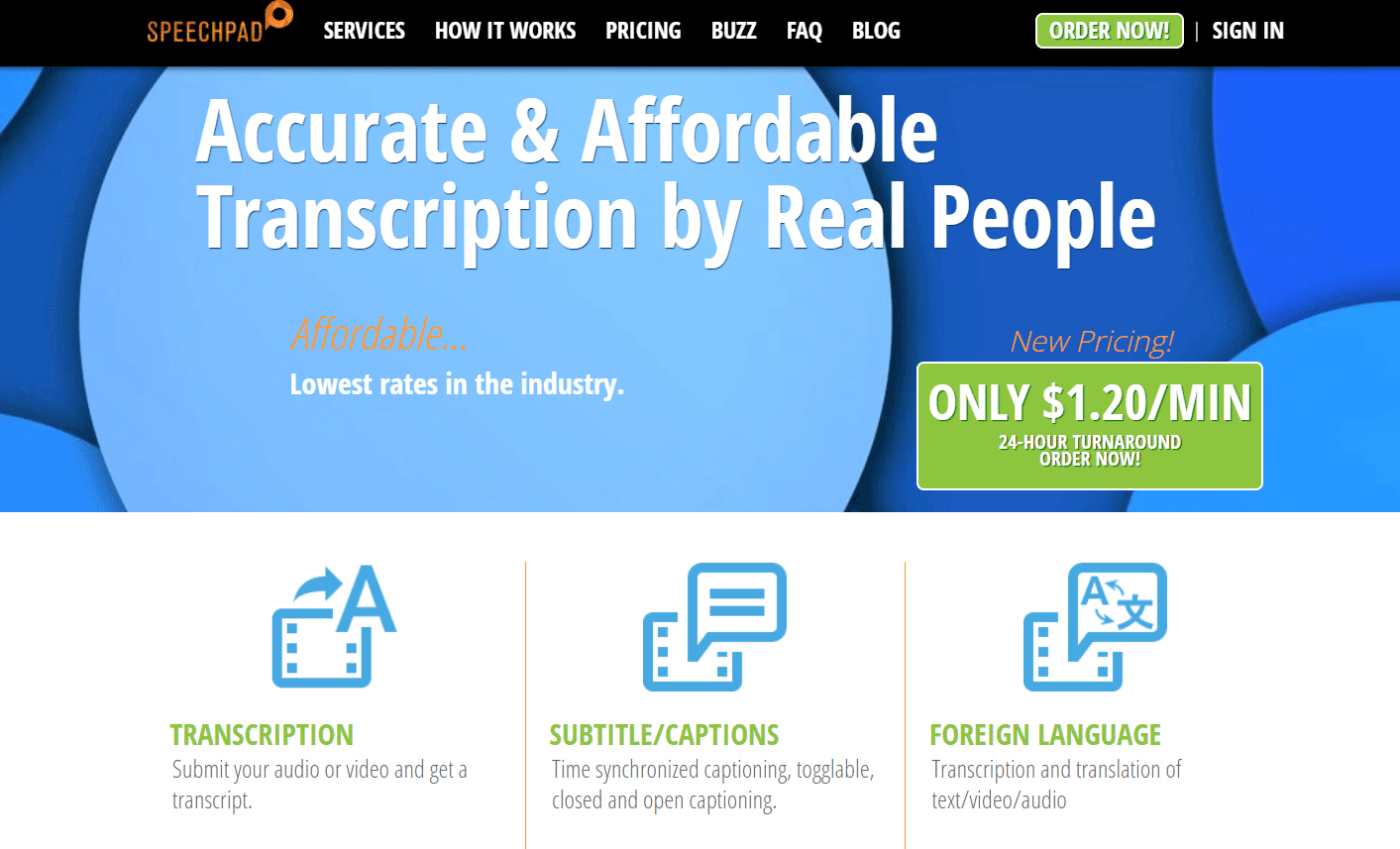 Speechpad provides lucrative freelance transcription jobs for residents all across the globe. Formerly known as Speechlink, the platform majorly provides insurance company interviews. It is a great site to get transcription jobs from home.
You must have a typing speed of 40 words per minute to get your application approved. You can calculate the typing speed yourself once you signup for this platform, as it lets, you test your listening and typing skills with the help of an assessment test.
The beginner freelance transcribers can earn about $0.25 per minute, whereas the professional or advanced transcriptionists can potentially earn up to $1 audio per minute. The payouts are made every Tuesday and Friday through PayPal.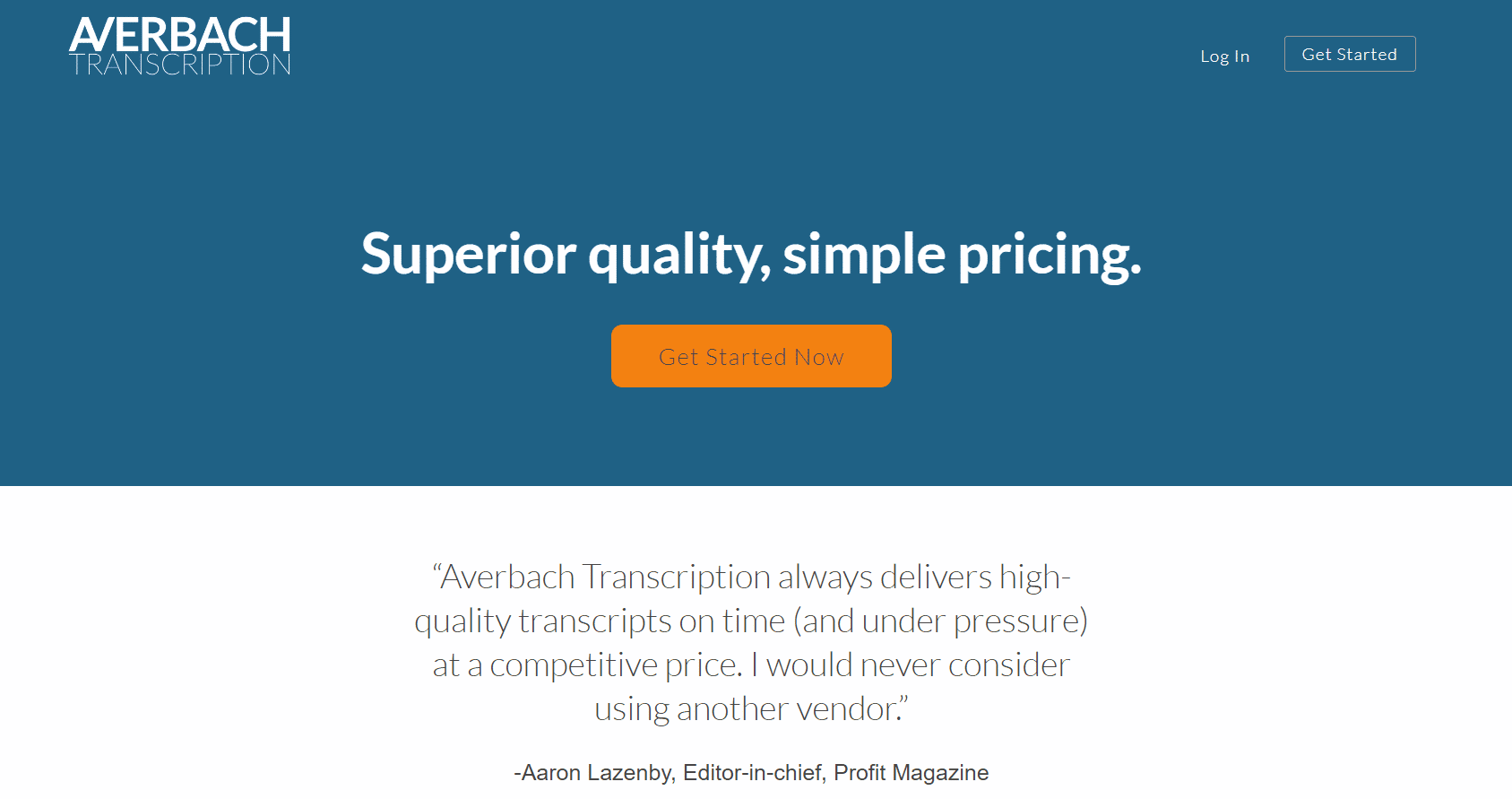 No experience is required to get hired for the platform that offers the best remote transcription jobs worldwide. However, to apply for this platform, you will need to pass their 20-minute transcription test.
If you are confident that you can understand heavy accents, you can be your own editor and complete the transcription tasks to earn $1 per audio minute. Through this platform, your earnings may range between $20 to $30 per audio hour.
The company is an ideal choice for novice and seasoned transcribers. Daily Transcription is a platform always looking for efficient transcribers. So, opting for a transcription job on this reliable platform is something you can think of!
They offer bountiful transcription work opportunities in legal, entertainment, corporate, and academic sectors. However, you can only apply for the job if you are a Canadian or US resident.
All you require is to possess the speed of typing 50 words per minute to get approval on this platform. You can also sharpen your skills through its free training video and conducting tests. The pay scale over this platform ranges between $5.40 to $11 per audio hour.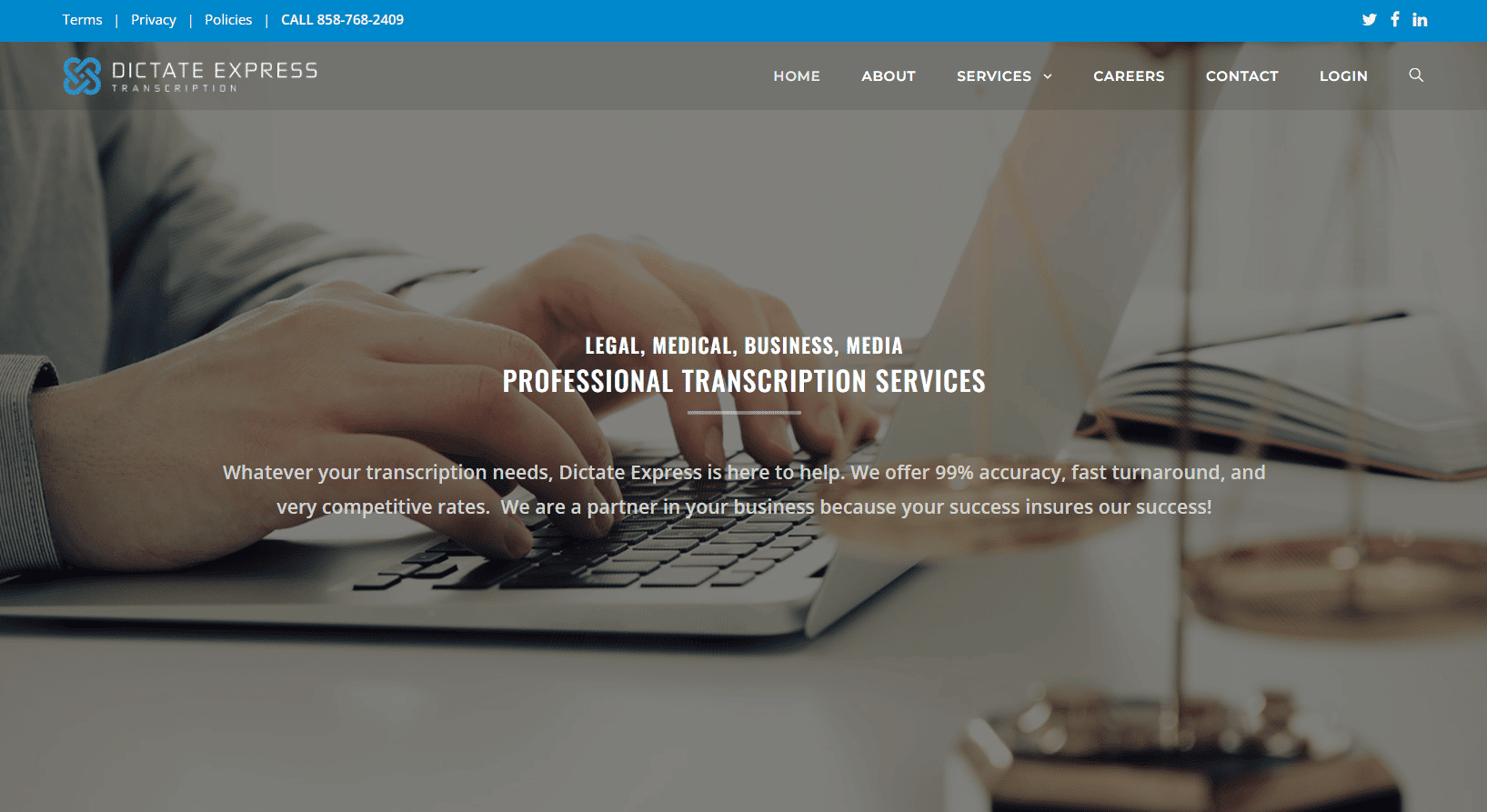 The spectacular website uses VR (Voice Recognition) software that helps boost the typing speed of an audio file transcription. The platform primarily offers transcription audios in the law enforcement sector.
One needs to pass 4 open-book tests alongside a 4-minute audio transcription test. If you fail any test, you can't proceed with the other one. Moreover, you have to reach a minimum production of 45 audio minutes per day and earn up to $9 per audio hour.
Also Read: 25 Best Micro Jobs Sites to Make Money Online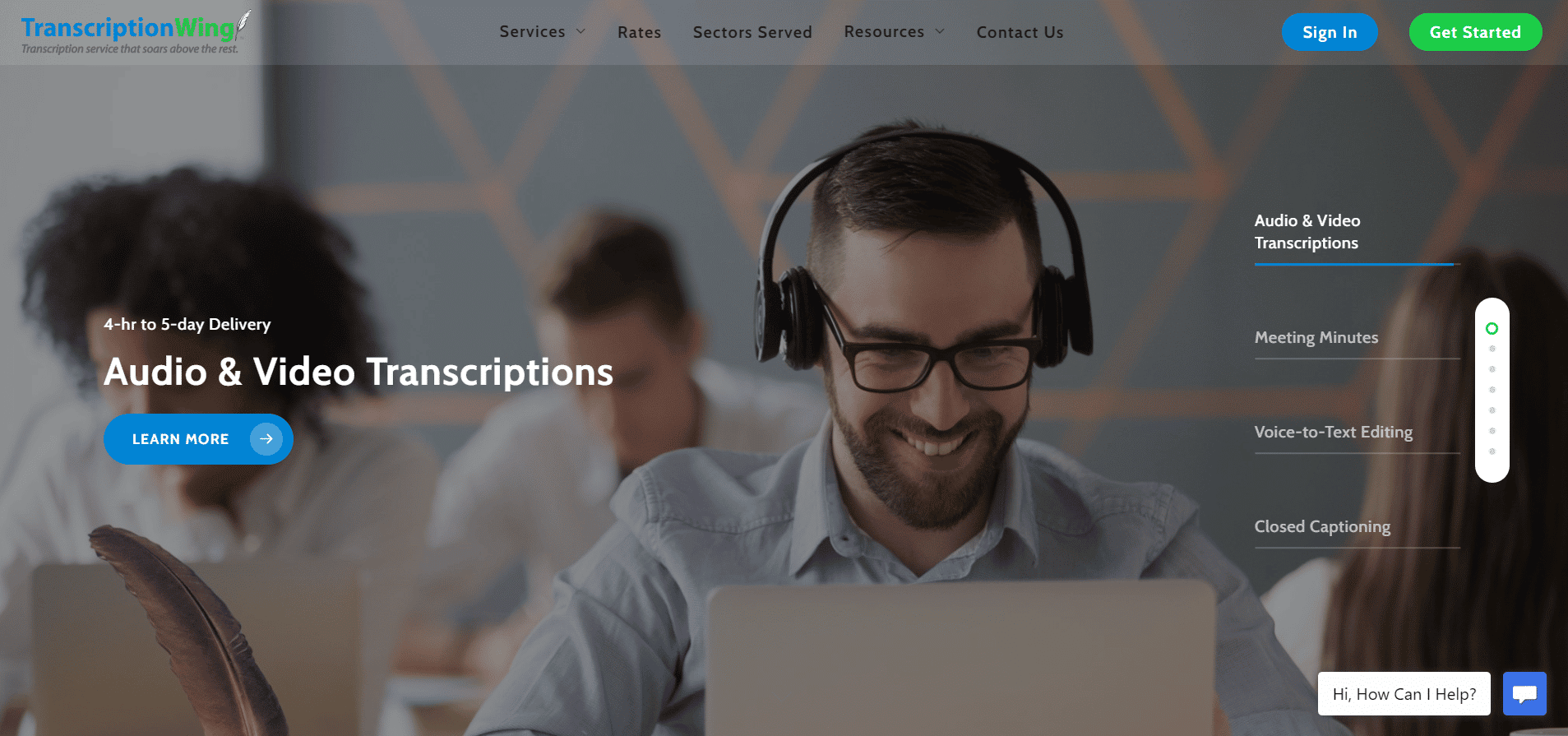 Want to start your career as a transcriptionist? Earn up to $9 per audio hour through Transcription Wing! If you want a better payout compared to other transcription jobs from home, opt for Transcription Wing, which offers different types of work in legal, general, and medical transcription companies. You can claim any work, be it short or long, and the best part is the audio quality is clear, which helps you to transcribe the content quickly.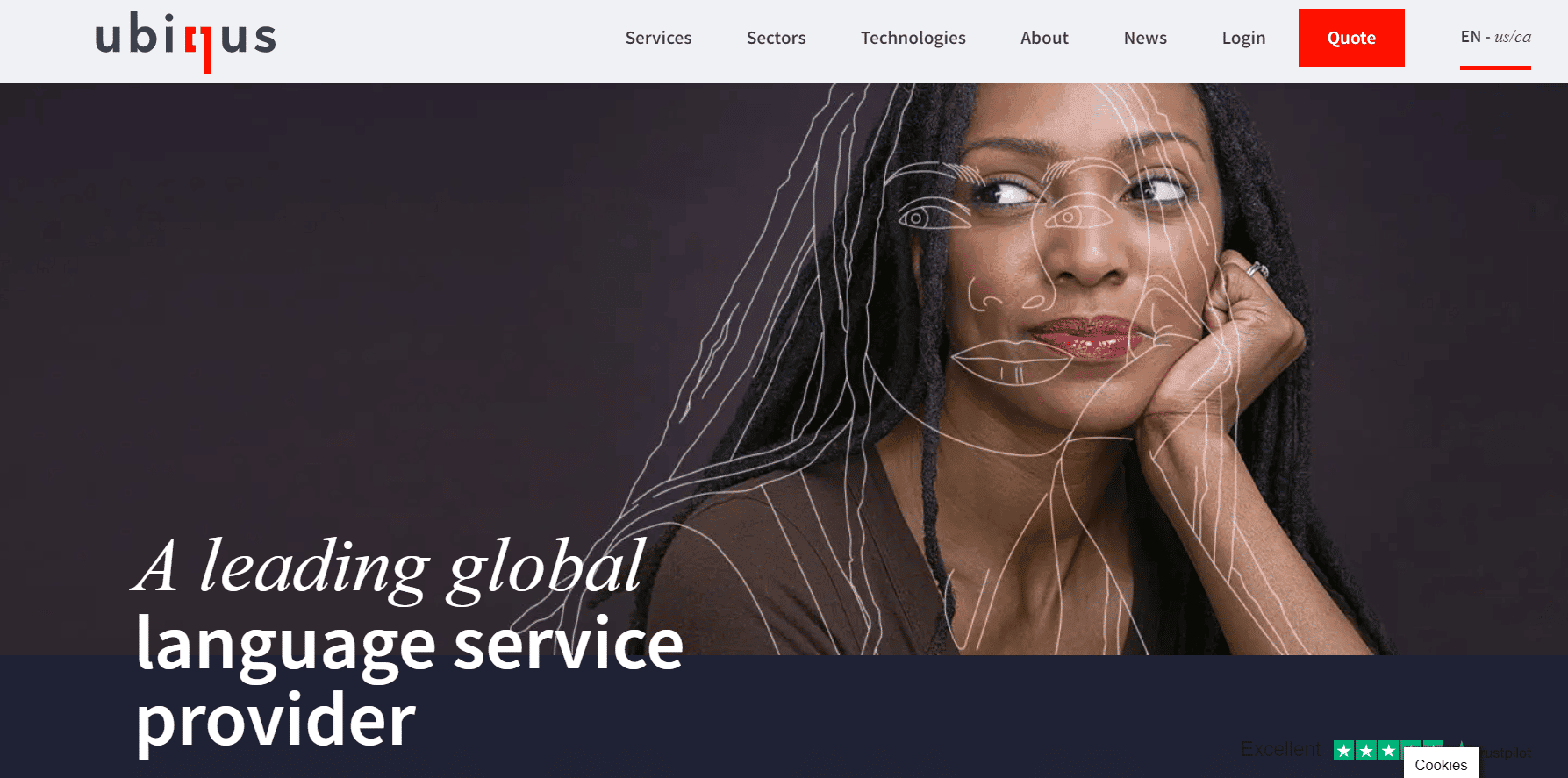 One of the most feasible options for beginners is opting for a transcription job through Ubiqus. However, it does not mean that advanced users cannot use this platform to complete transcription jobs and earn a handsome amount of money.
You must be a proficient English speaker to apply and get approval to work with Ubiqus as a transcriber. Some assessment tests also require applicants a considerable experience of 1 to 5 years. If you are a complete beginner, you must be able to justify you are a perfect fit for this job.
It renders a wide array of tasks for transcribers. You can earn up to $7 per audio hour if you get selected. If you are searching for transcription jobs from home then do check this site.
21. Verbal Ink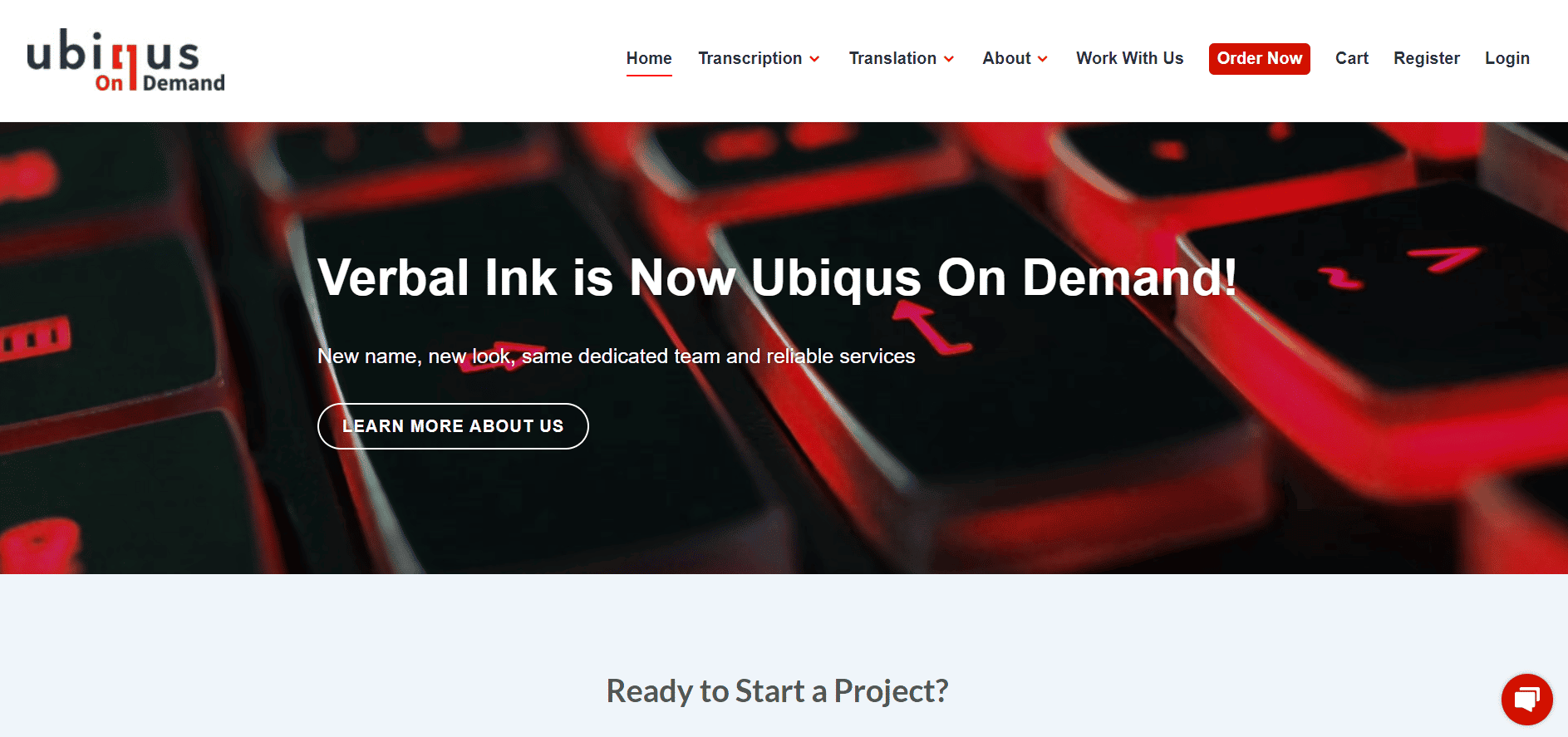 Looking for the best online transcription jobs for beginners and not including Verbal Ink in this list would be unfair! The efficient platform offers a vast range of transcription tasks to the transcribers working over this platform to make significant money. These jobs start from transcriptions, editing, subtitling, copywriting, and so on.
One needs to be a US resident to become a part of the team of Verbal Link and show competency by passing their eligibility test. Once you get selected, you can set the number of hours you can dedicate in a day/week to this platform, claim, and complete the transcription tasks and get paid for them accordingly.
Note: Verbal Ink has partnered with Ubiqus and changed into Ubiqus on Demand.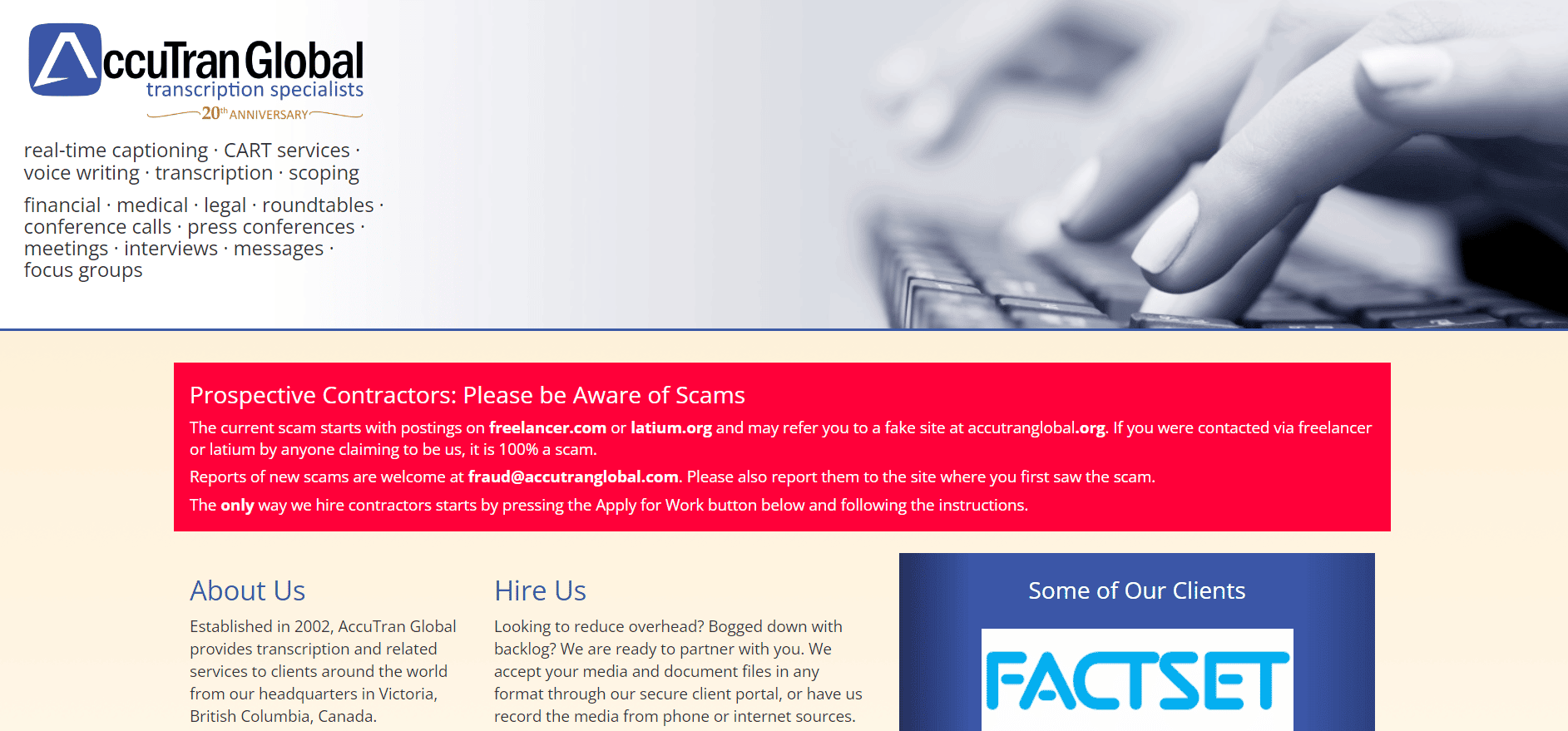 Do you possess good interpretation skills? Why not use them to earn some money with AccuTran Global? It is an excellent site that offers lucrative and reliable transcription jobs from home.
An applicant needs to undergo the English speaking test and submit their CV to be considered for availing of the jobs on this platform. The platform offers complete flexibility by letting your work whenever you are free and choose between the type of projects you can handle.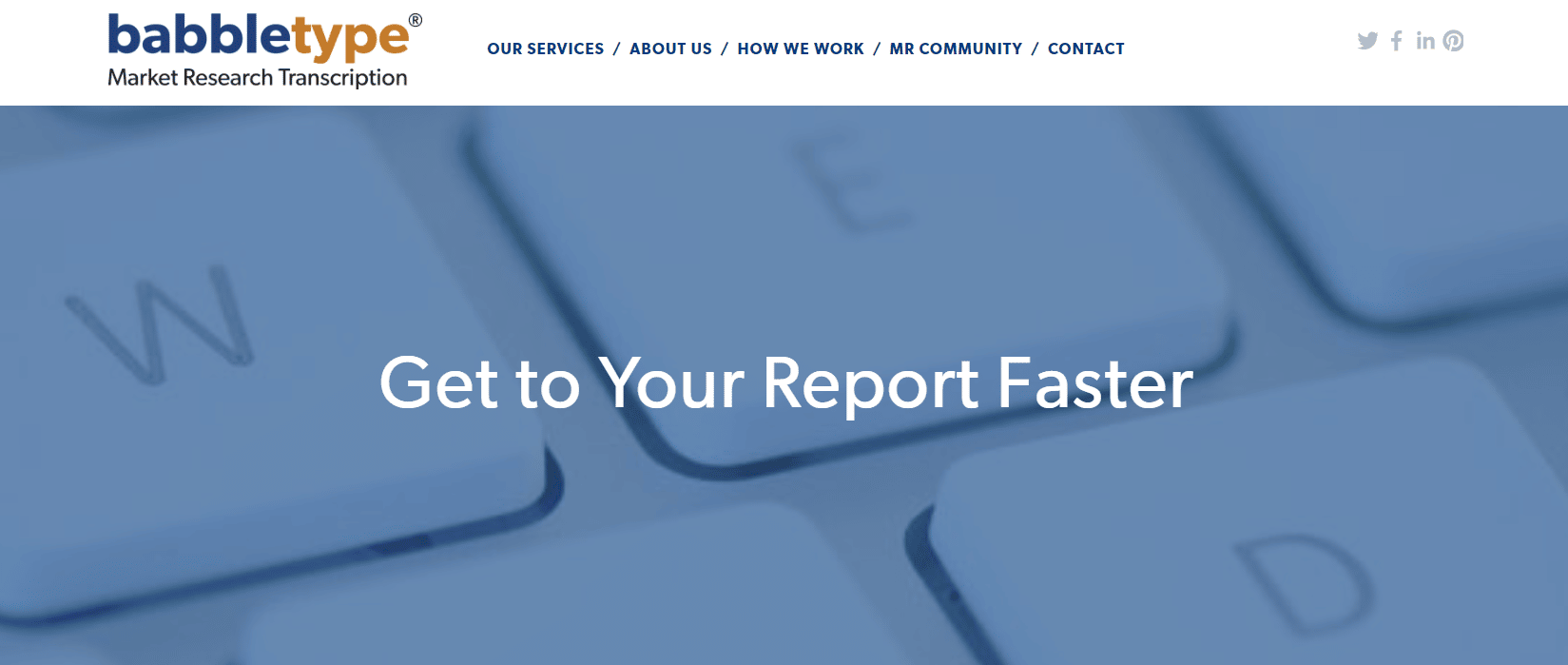 Another legit and highly reputed transcription service company that hires beginners and professionals to work as freelance transcribers is Babble Type. Babble Type is a perfect fit for you, especially if you are looking for transcription jobs from home.
Once your selection on this platform, the transcriptionists are assigned the work based on their quality of work. The best part is you get paid weekly through PayPal. To convert the foreign language audio into what is needed and you can earn up to $15 per audio hour.
How to Get Started as a Transcriptionist?
One of the best ways to secure your position in these jobs is to practice transcribing short audio files with any of the reliable platforms mentioned above in the list.
Once you have practiced extensively and comprehended the basic skills required to be a transcriptionist (typing speed, grammatical competency, English fluency, Vocabulary). The next crucial thing is to understand the technical requirements to be a transcriptionist, including a foot pedal if it is compatible with the transcription software you are using.
You must also learn the transcription style guidelines, which will help you pass the initial transcription test when you sign up with a company. Then, you are all set to apply for an entry-level transcription job.
What are Some Perks of Transcription Jobs?
If you opt for any of the best online transcription jobs for beginners from our list, then you will get the following perks:
These jobs are categorized under remote transcription jobs means you are free to set your own working hours and plan your schedule.
You need a minimal equipment investment. Majorly, you will require to own a laptop/desktop, have powerful internet access, headphones, and the latest version of Microsoft Word.
Working as a professional transcriptionist is a perfect way to supplement your income with modern technology.
Also Read: 51 Ways to Make Money Online For Beginners

How much do Transcriptionists earn?
It entirely depends upon the company you work for, your typing speed, and the quality of work you deliver. Suppose you have a fast typing speed but are not able to prioritize quality over speed or have a low typing speed but provide the quality of work meeting the client's expectations; in both cases, you have the potential to increase your earnings.
Making an adequate balance between the appropriate quality and typing speed will maximize your earnings. On average, a beginner transcriptionist can earn ranging between $3 to $11 per hour. At the same time, an experienced transcriptionist can yield $7 to $20 per hour.