LinkedIn is a social media platform that is one of the best places to explore and be noticeable in the business sector. You will be amazed to know that two new people sign up for LinkedIn per second. It means that posting engaging content and participating in industry discussions can help you get in touch with numerous people worldwide. Using the best LinkedIn practices, you can increase brand awareness and improve customer relationships. In this article, we will inform you about such LinkedIn best practices that will establish you as a business professional.
Best LinkedIn Practices for Business Professionals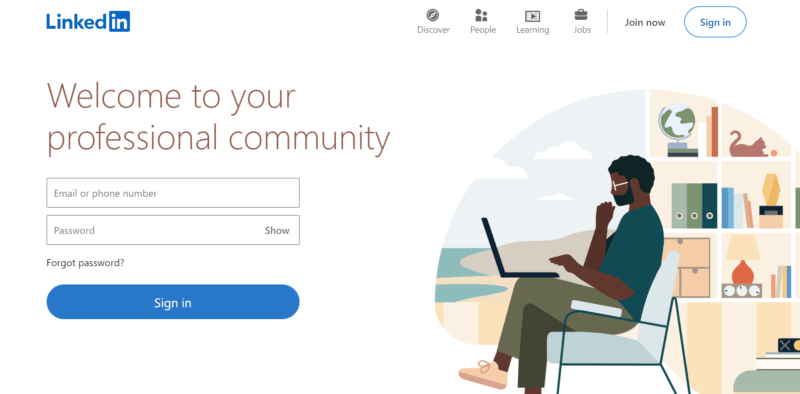 Many businesses use LinkedIn to reach out to potential customers and partners to market their products. In fact, it also acts as a linking pin between employers and employees as a lot of organizations post job vacancies, and people seeking a job contact them. Let us begin our list.
1. Create a Complete LinkedIn Profile
The first thing you need to do is complete your profile on LinkedIn, which should comprise why people should work with you, your USPs, products and services offered, your team, etc. LinkedIn profile works as a personal marketing tool; therefore, it should be up to date and reflect who you are as a company.
There are a lot of people who forget to update their profile regularly till the time they have some reason to use it. It would help if you ensured that your LinkedIn profile is professional and should appeal to your target audience. This is one of the best LinkedIn practices.
2. Use a Professional Photo
Well, this is obvious. But you will be amazed to see that a lot of people have unprofessional photos on their LinkedIn profiles. This does not mean that you need a professional photographer to click a photo for your LinkedIn profile, but the image should be professional, of good quality and not pixilated. You should look neat and ensure there is enough lighting in the photo. This counts as one of LinkedIn Best Practices.
3. Optimize your LinkedIn Profile
This is one thing that many people need to learn or pay attention to. As a business professional, you want people or target audiences to find you when they search for anything in your niche. For this, you need to optimize your profile with keywords but keep them natural by placing them throughout your profile. You should know that even if your privacy settings are high, your profile is visible to search engines.
Thus, if your profile is SEO optimized, it will help you get found both on LinkedIn and in other places. Also, you should keep your profile setting on for visibility in the search engine through your public profile. This is one of the best LinkedIn practices.
4. Customize your Linked Profile URL
Try and keep things simple and minimal on your LinkedIn account. Also, you should remember that your URL should not be generic; instead, your LinkedIn profile URL should be customized. This is because it enables professionals to remember where they can be found.
Another benefit is posting such URLs on your business card invites or resumes lets the hiring managers or prospective clients see what you have to offer. This also comes under LinkedIn Company Page Best Practices.
5. Connect with the Right People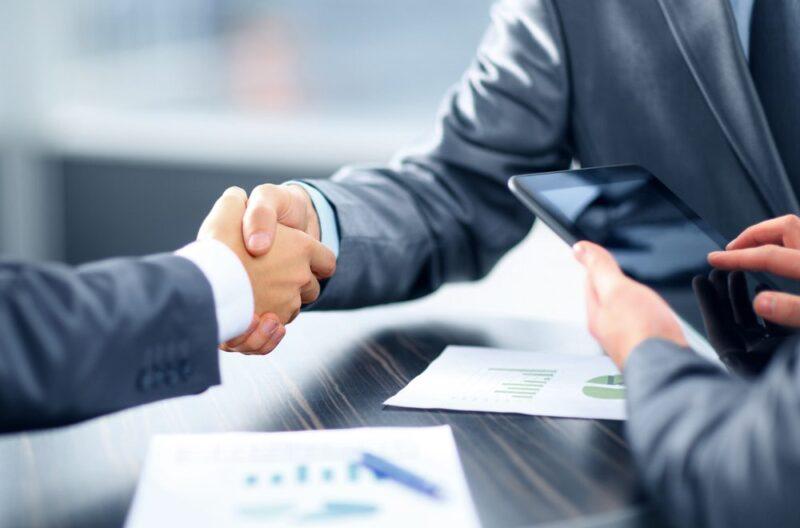 This is one of the most important things when thinking of the best LinkedIn practices. In LinkedIn marketing, connections play an important role. Whenever you share or like any post, your connections will be able to see them and will also be able to share them.
The more people share about your website or product, it will help drive traffic and increase your brand awareness. This is one of the best LinkedIn practices.
Keep in mind that sending connections here and there to different people will make you look like a spammer, or some might think of it as a fake profile, which would negatively impact your LinkedIn page or business. If you wish to connect with unfamiliar people, it is recommended to tell them why you want to be on their connection list. For example, you like their blog, any professional interest, etc.
6. Be Audience Specific
You need to create and post content that is audience specific. This implies that you post content that your target audience wishes to read; the best way to do this is by finding out who reads your content, your LinkedIn followers, and who your target should be.
This way, you will be able to curate the right content for the right people. This also counts in LinkedIn Company Page Best Practices.
7. Include Visuals in your Profile
Nobody likes to see websites with too much text, as it seems very boring. Instead, it is better to use visual content, such as an attractive and professional cover or article picture. This is one of the best LinkedIn practices.
8. Upload Native Documents
This is yet another LinkedIn company page best practice that one should follow. Posting PDFs help you get more views as compared to any other content posted on LinkedIn.
The reason behind it is when people look for in-depth information, this is something that would be of great help to them. These documents comprise of in-depth case study, a how-to guide and a report or research.
9. Get a Premium Account
It is best if you opt for a premium account, as this will provide you access to various features that will aid in increasing your profile visibility and will also enable you to check who viewed your profile.
In fact, there are various other benefits of a LinkedIn premium account such as it provides you with data about who is interested in your content. This way, you can get to know your target audience and directly reach out to them. This is one of the best LinkedIn practices.
10. Create a Unique Professional Headline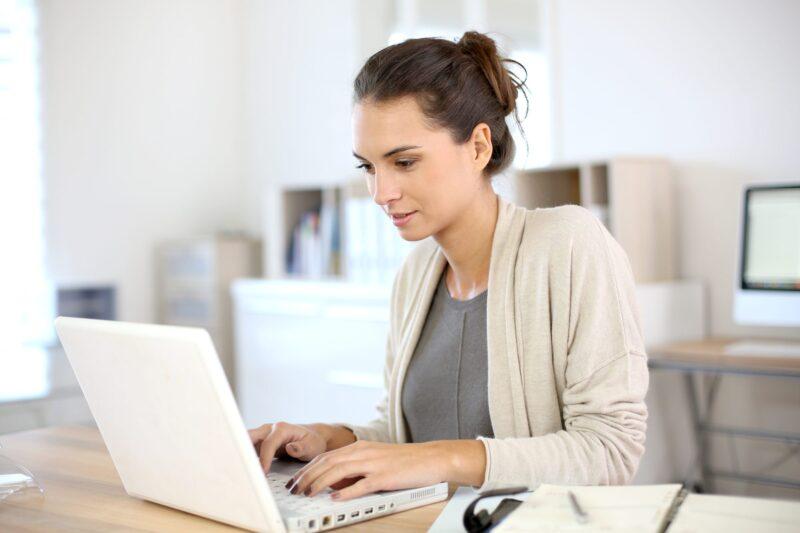 This is a unique strategy and very effective. LinkedIn is a great platform to help take your brand to the next level. Therefore, you should create a unique professional headline that reflects your business and tells your USP.
Ensure that the words you use are in sync with your brand or its tagline. Try and make it memorable so that people can retain it easily.
Also Read: List of Useful Quick Certifications that Pay Well
11. Join and Use LinkedIn Groups
This is yet another LinkedIn best practices as if you join industry-specific groups that will provide you with a room to start the discussion, ask questions or crowdsource sentiment.
This helps make your reputation and promote your company organically, plus you also get a chance to share your content with others in the related industry.
12. Recommendations
Posting recommendations on your LinkedIn page is the best social proof of your business. Anyone who knows you professionally can post a recommendation on your LinkedIn page. This is one of the best LinkedIn practices.
13. Add Showcase Pages
If your company works in different sectors or products, it is best to add showcase pages. The major benefit of adding showcase pages is that it lets you personalize a potential customer's interaction with your page.
Also, it displays different sections of your company and helps the visitors to navigate in the right direction. Adding these pages will be critical for you if you have clients that are interested in different subsets.
14. Post Valuable Content
Irrespective of the type of content you post, whether about your company, employees, USP, etc., ensure that it adds value to your business. Do not post anything unprofessional or something that is not related to your profession.
It is recommended to post videos or images to make it more interesting so that more and more people take an interest in it. Recent research found that people are more likely to watch videos and check photos rather than read text, so using them can be an effective marketing tool.
15. Promote Industry Events
If any upcoming events or shows are coming in the future, it is suggested to post them on LinkedIn because such things grab attention quickly. In fact, you can create a different page for upcoming events and even send invites to your business partners or prospective customers to attend the event.
It is an excellent method to get involved with your connections and make them your leads. This is one of the best LinkedIn practices.
16. Use Analytics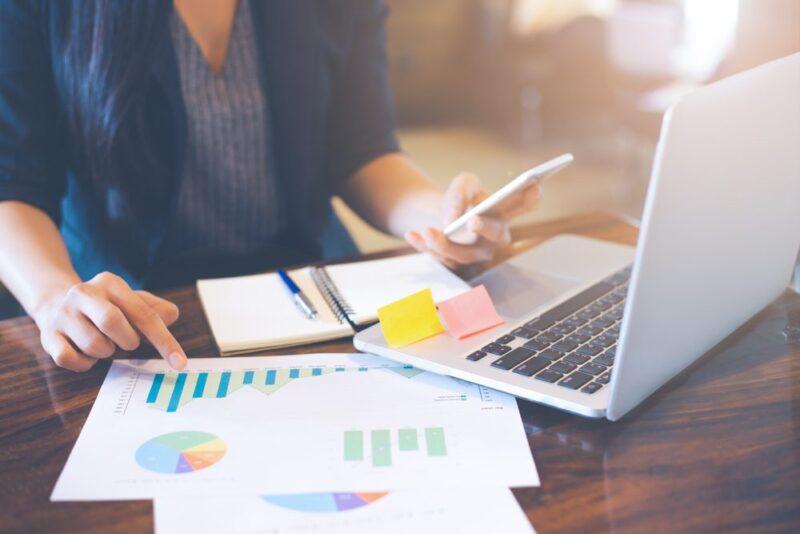 This is one of the best LinkedIn practices, as it is essential to use the analytics tool to determine what content is giving more rewards and what isn't working. As you know what works best, you can work more towards it and start posting content related to similar topics.
A few topics can make all the difference, while others might lead to a loss of interest. Thus, keep a close check and update the content your prospective customers or readers like.
17. Analyze the Best Time to Post
This is something that a lot of people need to pay more attention to, but this is an important point to keep in mind while posting content on your LinkedIn company page. You can use page analytics or other data to figure out the best time your viewers will check out the data posted by you.
Generally, it has been observed that people are usually active in the morning on weekdays and during the day on weekends. If you have clients or readers abroad, you must check their time zone and post accordingly.
18. Use Hashtags
This is something that should be kept in mind when thinking of the LinkedIn company page best practices. As per the experts, consider using a few hashtags to make it easily searchable.
This is one of the best ways to make your content discovered, but make sure that the hashtags you use are professional and should be consistent with your brand image.
19. View Other People's Profiles
You must be thinking that how visiting other people's profiles can be one of LinkedIn best practices. The reason why this is advised is that it will help increase your page views as well.
You can view pages of people that are linked to your business or your prospective customers, as it increases the chances of transforming them into a successful lead.
20. Explore LinkedIn Ads
Yes, you can do advertising on LinkedIn. There are three types of ads that you can post on LinkedIn:
Sponsored Content: These are the ads that will come up in the LinkedIn feed
Sponsored InMail: This is an excellent option as in this you can post ads through LinkedIn messenger
Text ads: These are the ads you might have seen on the screen numerous times. They are usually pay-per-click or cost-per-impression.
Paid advertising is one of the best and most effective marketing features you can use on LinkedIn. Remember to include a strong call to action in the ads. Also, in the ad, you should include what is in there for the customers that the others don't provide.
21. Personalize your Messages
This is one thing that very few people are aware of. You should not automate messages and send people as it annoys people plus the chances of reading such messages are minimal. The truth is that these messages have little or no benefit; therefore, it is better to personalize your messages as they have a greater impact.
For example, use the name of the person or company's name to address when sending a message. The major benefit of such messages is that it increases the chance of you getting a reply to your message. People tend to ignore automated messages and like the personal touch or some customized messages.
LinkedIn Company Page Best Practices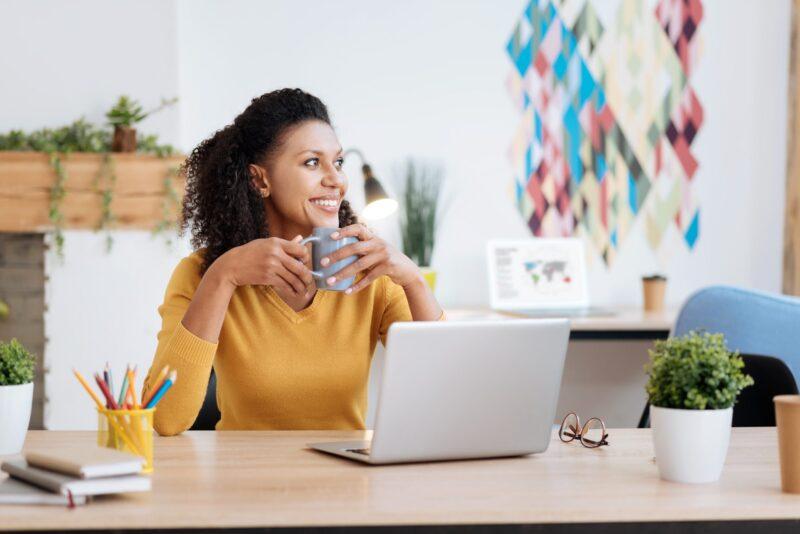 LinkedIn has various benefits to business professionals, such as they use it for growing their email list by using their professional connections and networks. There are a few additional things that one can follow to make your page look better than your competitors-
1. Aim to build conversations
Having one-sided conversations has never proved beneficial, be it professionally or personally. If your content is too promotional, people tend to ignore it instead, your post or messages should sound helpful ad friendly.
Whenever you post an update or news on expansion, etc., ensure that it always has something for your customers or audience. This is one of the LinkedIn Company Page Best Practices.
Thus, it would be best if you humanize your conversations as it would help increase followers, and people would like to know more about your brand or product.
2. Use headers and profile photos
You should keep your header image interesting and should be related to the business or industry you are related to. In fact, you should update the profile photos and business details as anything changes.
Your Linked profile is just like a CV, therefore, keep it updated with your interests, hobbies, any additions to your skill set, promotions, etc.
3. Use original photos
You must have seen that many companies use stock photos on their website but to stand out and make an impact, you should use original photos. The major benefit is that these pictures are more reliable, and readers will be able to relate personally.
4. Post frequently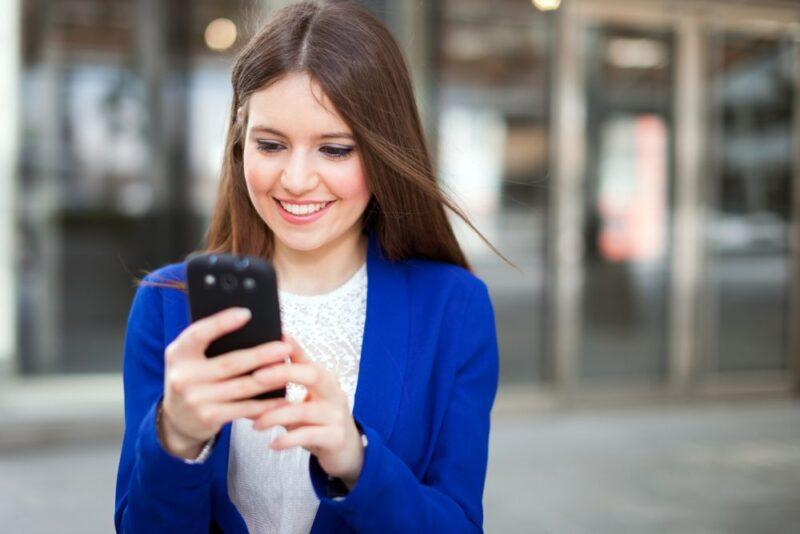 Here is another thing that you should not miss and that is to post frequently. Initially, you can post daily and later you can make it an alternate day or twice a week as per the response or demand by your viewers.
Check the timings when your viewers are more active to get the best response. This is one of the best LinkedIn practices.
5. Post open jobs and connect with potential employees
LinkedIn is a professional social networking site where people can benefit a lot in terms of work aspects, including making new connections, interacting with potential clients, getting new updates and much more. In fact, it also provides an opportunity to discover new job opportunities or share job descriptions if there are any open positions. This is one of the LinkedIn Company Page Best Practices.
There is a section on LinkedIn called "Career Pages" this section is different from the company page; here, you can post open jobs, do recruiting and various other activities related to human resources.
6. Highlight your services
This is yet another LinkedIn company page best practices one should follow. A lot of people need to be made aware that LinkedIn has recently introduced a new element; with the help of it, small business owners, freelancers and consultants can inform viewers about their services and USPs'. Thus, you can go to the service section and make your profile more searchable by making your visibility better on SERP.
7. Create a community
This is something that a lot of people miss but can be very beneficial for making connections, interacting, and highlighting your business to new people. You can build a community on your LinkedIn company page; in this, you can include people interested in your business, its updates and job openings.
A significant way to attract more people to this community is by posting some exciting questions, sharing behind-the-scenes information by uploading a small video or image and providing updates related to your industry or business to add value.
8. Add appropriate buttons
Here is another point you should look into for making your LinkedIn company page easy to navigate. Add icons on your business website or social media pages to make it easier for people to find your LinkedIn profile. It helps increase recognition and multiplies the number of followers.
You can check the latest version of the LinkedIn logo and add it to your sites. In fact, the best thing is adding a follow or share button using LinkedIn plugins. This is one of the best LinkedIn practices.
How to Create a Company Page on LinkedIn?
You very well know the best LinkedIn practices by now but are you aware of how to create a company page on LinkedIn? Let's dive in and check out the process.
1. Open LinkedIn
Well, this is pretty obvious that first, you need to open the website of LinkedIn to create a business page. On the home page, you will see a button, "Create your Page," there, you will see numerous options; you need to click on "Create a LinkedIn page."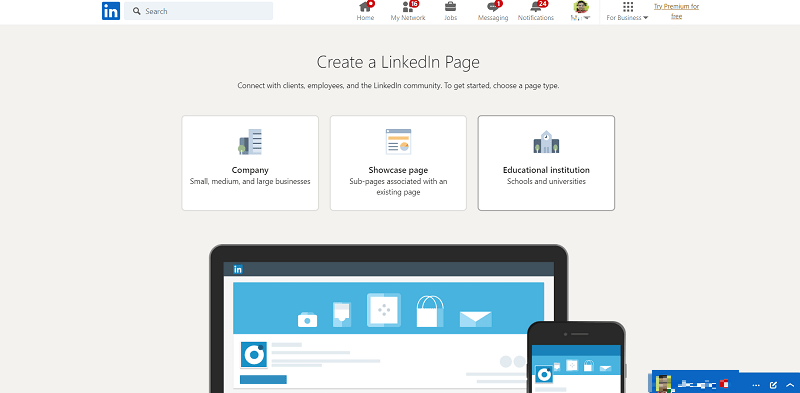 If you already have an account, you can put in the credentials; if you wish to create a new account, create a new one where you would like to manage the page. Once the account is created, click on the "Work" button in the navigation bar, and at the bottom, you will see an option, "Create a Company Page +" click on it.
Now, it will ask you to select the type of business page you wish to create.
2. Choose the page you want to create
Under the 'Create a company page' you will get three options to choose from
Company: This one is apt for small businesses, non-profit organizations, government agencies, etc.
Showcase page: This one is not for you if you are setting up your company page for the first time. As this page is connected to an already existing LinkedIn page
Educational Institution: As the name recommends, this one is especially for schools, colleges or universities.
3. Fill out your Business Profile
Once you have chosen the page type, after that, you need to add your company information. This page would require you to fill in information like company name, type, size, website and industry.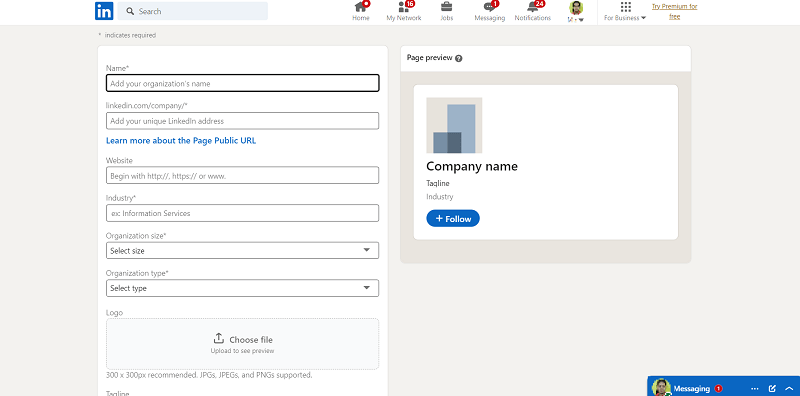 Filling in these details helps in improving the company's searchability. In fact, it would be great if you upload your company logo and tagline as well.
The best part is that as you fill in all these details, LinkedIn will automatically put in your URL to match. Your URL will be your company name to keep your online identity constant. In case your company name is unavailable, you can choose something that is similar to it.
Once you fill in all the mandatory details, you will need to check the box at the bottom of the page that you're an authorized representative of the organization and click on the Create page button. As soon as you click on it, your LinkedIn page will be created.
4. Complete your LinkedIn page in the Admin dashboard
Here, you will be able to check the Admin view of your Linked page. You might not know that this dashboard is just for you, where you can make alterations to your page. When you create the page from the start, you will get a checklist of actions to complete.
With the help of these tasks, you will be able to unlock various new features which can help make your page better. This is one of the best LinkedIn practices.
5. Description
You need to add an About Us section that can include anything related to you or your company as a whole. Try and make it SEO optimized, which can help you make it discoverable through various search engines.
The best part is that you are provided with 2000 words to write this section, which is more than enough.
6. Add your location
It is best to add your company location as well, it helps create trust among customers, plus they can easily reach you. Plus, it also makes your company and job posts easier to discover on LinkedIn.
You can add one or multiple locations of your company, as per your choice. It is suggested to add at least one location of your headquarters.
7. Add a cover photo
If you wish to take your Linked business page to the next level and make it look better and more alluring, it is advised to add a cover photo that is professional and related to your field.
A lot of companies put photos of their logo, pictures of their team or image of their products. The cover photo size for LinkedIn should be 1584px X 396 px.
8. Hashtags
This is yet another way to be discoverable and keep up with the trend these days. This is a great way to connect with visitors or followers. You can use any hashtags related to your business or product.
9. Promote your LinkedIn business page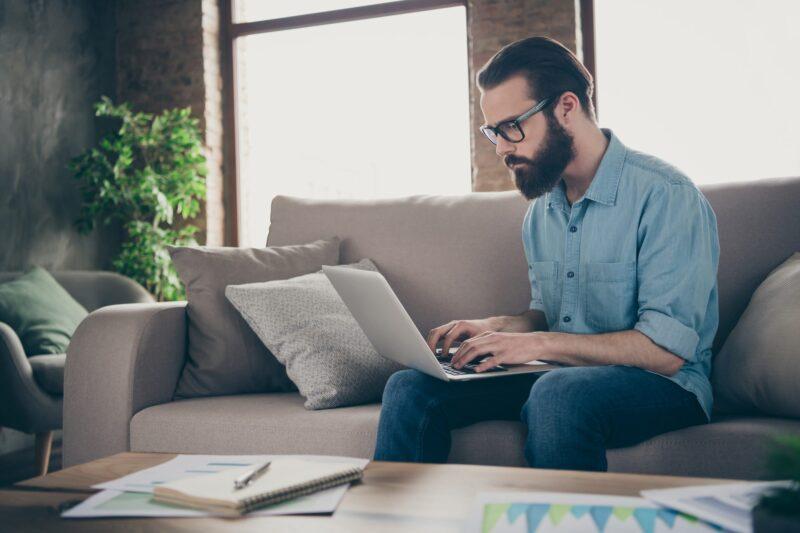 This is one of the best LinkedIn practices that one should not miss. To promote your page, you can opt for LinkedIn advertising. There are different kinds of advertising options to choose from: sponsored posts, job ad listings, sponsored text ads, sponsored messaging and much more.
You can opt for paid advertisements as well as these ads enable you to target an audience as per the wide breadth of the demographic data. This counts as one of LinkedIn Best Practices.
10. Stay consistent and follow a schedule
Along with following all the practices and doing advertising, you need to keep in mind that you should be consistent in posting content consistently. Irrespective of your niche, you should post regularly on LinkedIn and other social media platforms, including Facebook, Twitter, Instagram, etc. People like to follow pages where they can get regular updates and data as they are more reliable.
For instance, if you post once in 15 days or a month, they might not look up to you and move on to another page for updates. And, when you post again, you will see a major decline in the engagement level and the number of visitors.
It is recommended to post at least twice a week to build the connection and see an increase in the number of visitors. This is one of the best LinkedIn practices.
FAQs
Here are some questions that people ask about best LinkedIn practices.
Q1. What is the best way to use LinkedIn effectively?
A. The best way is by using all the features LinkedIn offers. The first thing you need to do from your end is to update your profile; after that, start making connections. You can increase your networking by posting regularly, participating in LinkedIn group/community discussions and connecting to people within the same industry.
Q2. Can I follow any or every group related to my niche on LinkedIn?
A. Well, it is good to be a part of different groups but you should pay attention to the description and rules of the group before joining them. Also, when joining a group, you should check on a few factors, such as the number of members, rules, topic and niche.
If you see a group with a small number of people, avoid joining it, as these kinds of groups are usually less active. Furthermore, before sharing promotional content in any group, check if they allow it.
Q3. Is it okay to experiment with targeting?
A. One of the best things about LinkedIn is that its advertising features a plethora of options for targeting criteria. Thus, you can add filters as per the location, industry type, etc. It is better to start by targeting more customers and then narrow your search as per the response.
Do not be too specific in the beginning, as this way; you might miss a few of your potential customers. But, it is essential to keep a regular check on your campaigns and experiment with different audiences to get the best results.
Q4. How do I make my profile look better?
A. There are just a few things you need to do to make your profile look alluring. The first thing is updating a cover photo; next is in your profile picture, you can upload your current photo, or anything related to your business, revise your professional headline and put some featured content.
These were some of the best LinkedIn practices that one can follow to increase brand awareness and multiply visitors. Thus, it is important to learn about your followers and visitors, understand what content does well on your company page and not spam on the accounts of your LinkedIn connection.