In today's time, marketing is majorly about creating targeted leads with a proven potential to purchase. To generate leads and raise the number of email sign-ups, marketers use landing pages.
For making work easier, they have started using some of the best landing page builders. It helps promote offerings like whitepapers, ebooks, special discounts, or just to persuade visitors to subscribe to the email updates.
The best landing page builders come with a suite of features that are pretty affordable; plus, they make it quite easy and simple to boost your online marketing campaigns, which in turn helps raise sales.
15 Best Landing Page Builders Software
Here is the list of some of the most reliable landing page builders you can use to increase your brand awareness and sales. This list was curated after a lot of research; thus, you can pick any of them as per your business marketing requirements: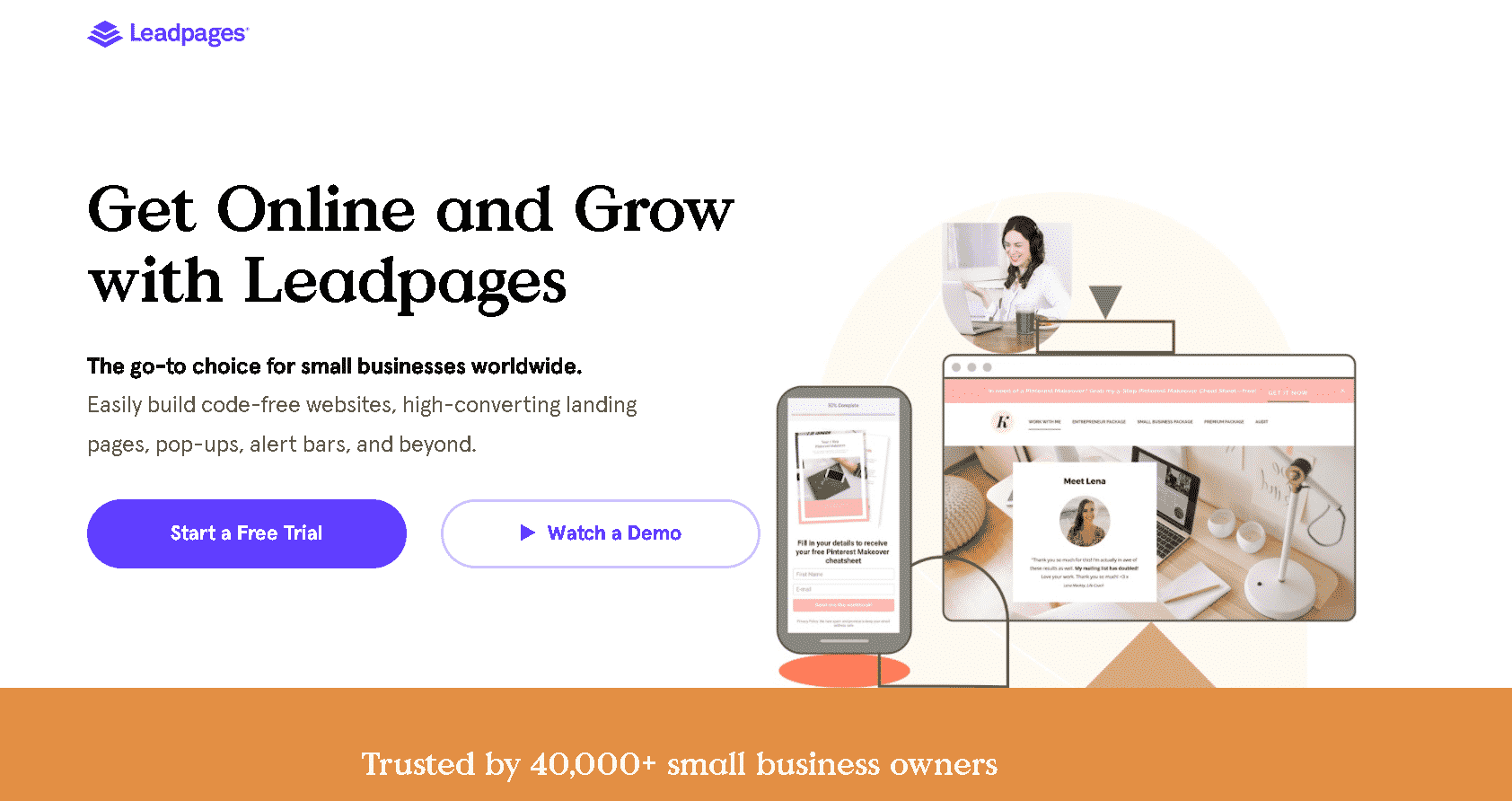 It is one of the most economical landing page builders with an excellent form builder. It is popular software that renders its users with amazing templates and tools for increasing leads and sales for the business. The good part about this platform is that you can easily integrate pop-ups, landing pages, websites, and more.
Features:
With Leadpages, you get hosted landing pages with a robust drag & drop editor.
You get over 160 templates
It possesses unlimited Mobile-Responsive Pages
Possess quality A/B testing and analytics
trait
Has unification with WordPress
You get access to an analytics dashboard
Leadpages offers checkout builder and stripe integration
Works well with more than 40 tools
Mobile-responsive templates
You get an unlimited publishing feature
Cons:
It becomes difficult at times to fine-tune some of the design elements
Not all the templates it offers are free
Problems with some of the customization options
Pricing:
Standard Plan: It costs 25/month
Pro Plan: It costs $48/month
Advanced Plan: It is for $199/month
All the plans comprise unlimited landing pages, Facebook Ad Builder, unlimited pop-ups, SEO functionalities, high page load speed, and mobile responsive landing pages.
They also provide a 14-day free trial; you can claim the money back if you do not like their services.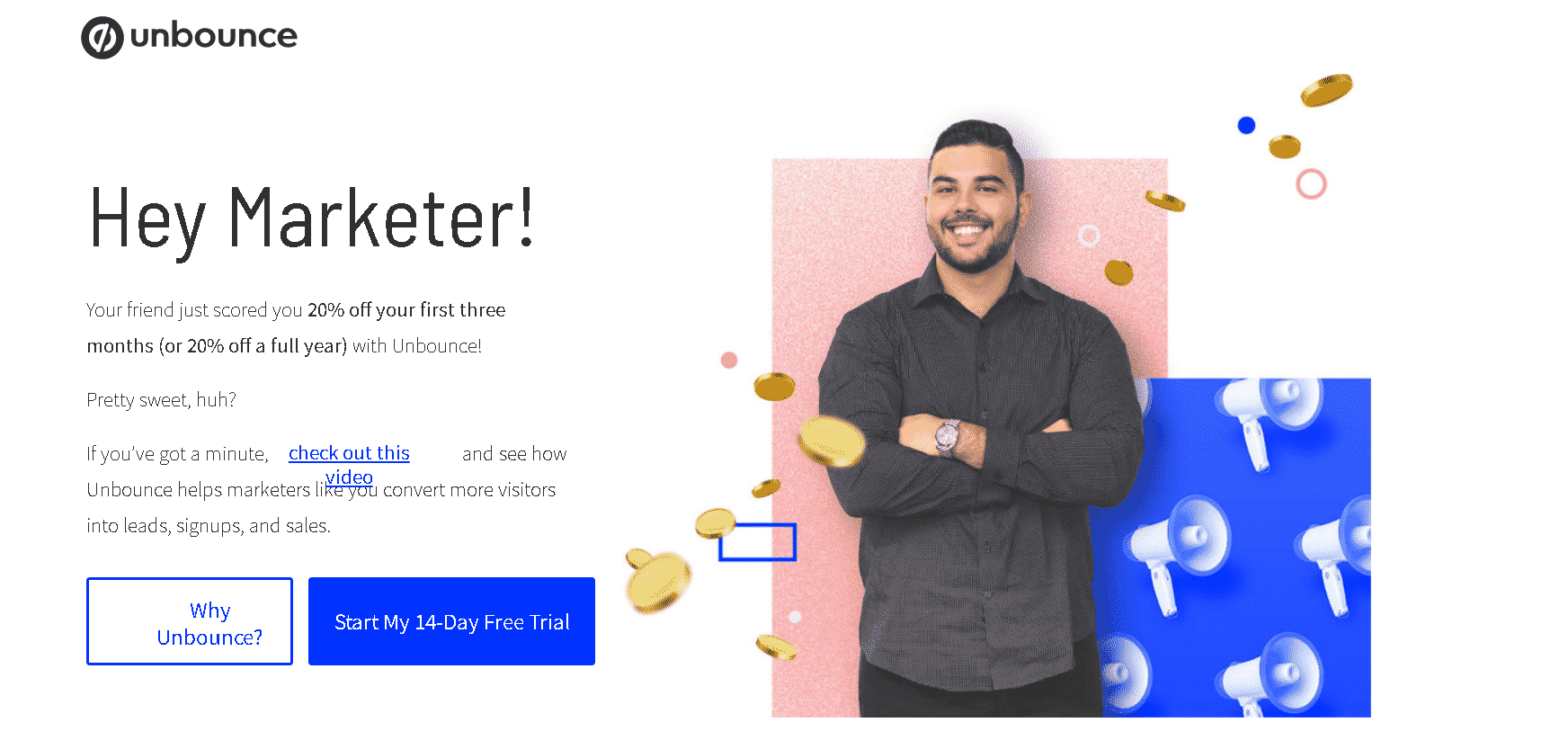 This is the best landing page builder for you if you have the prime focus on conversion. They try making the users "un-bounce" by ensuring that you can swiftly and seamlessly opt for the landing pages that convert at a great speed. This platform helps design and test custom landing pages, pop-ups, and sticky bars.
Features:
Easy user interface
Drag and drop functionality
Unbounce offers more than 125 AI-powered and mоbіle-rеsроnsіvе tеmрlаtеs
You can use SSL encryption for securing your landing pages
Offers excellent A/B testing options
Targeted pop-ups
AI-powered optimization brings the right customer to the right landing page variation.
Renders its users with powerful text replacement for SEM drives
You also get friendly plugins, form creation, and page design with Unbounce
It offers custom dоmаіns
Cons:
Limited template options
Slight learning curve
Relatively expensive
Pricing:
It offers four price plans:
Launch: $80/mo
Optimize:$120/mo
Accelerate: $200/mo
Scale: $300/mo
With its annual billing, you'll save 10% on your total billing amount.
You can sign up for a 14-day free trial if you want to test out all the features. Another amazing thing is that if you wish to continue with their subscription after 30 days, they offer 20% off on your first 3 paid months.
Also Read: 23 Best CPA Networks for Beginners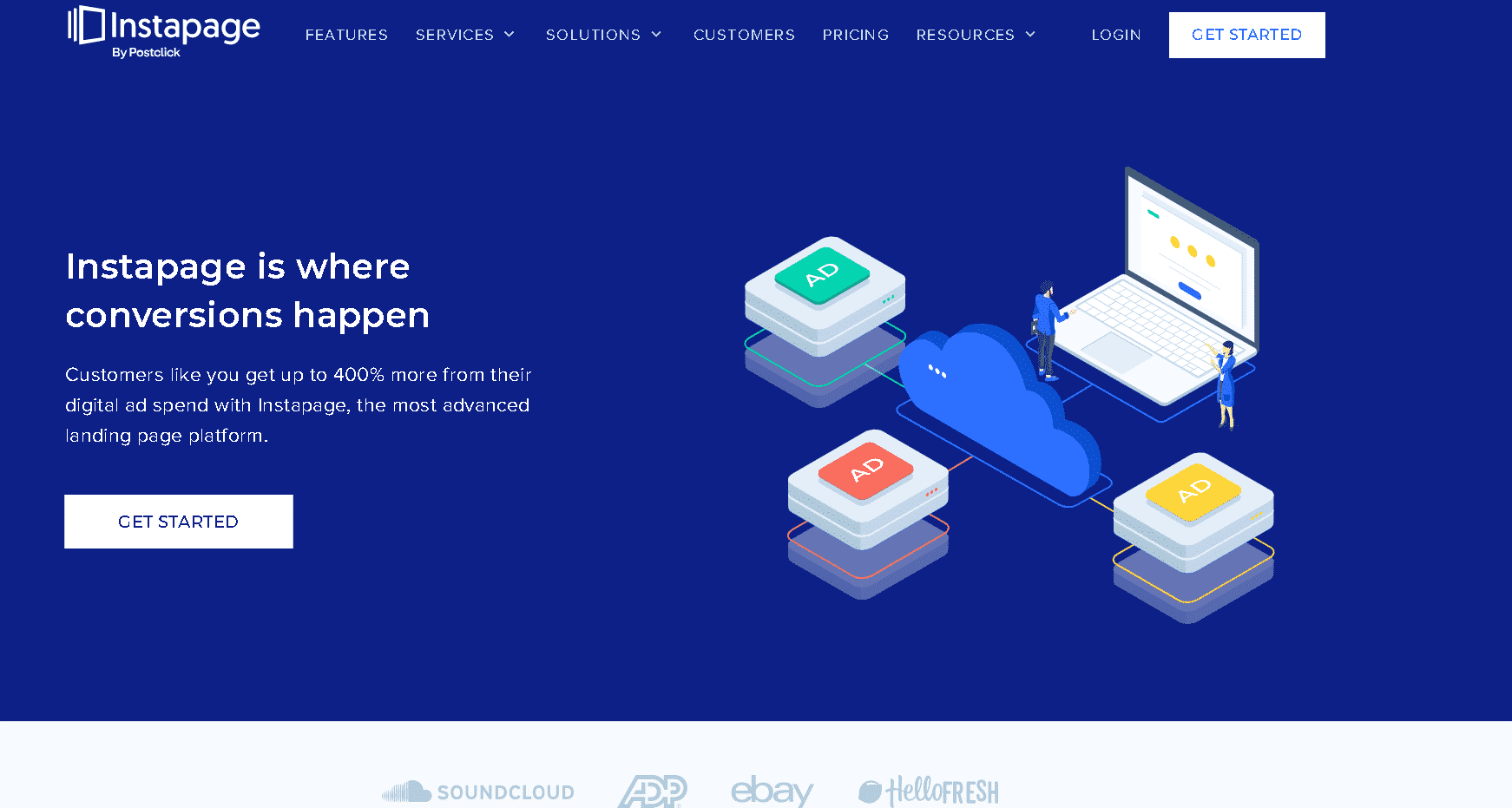 This is one of the most renowned landing page builders because it comprises some of the best features required to turn traffic into conversions. It is a very easy-to-use platform and is best recommended for beginners; plus, the signing up process is also very straightforward.
They claim to raise your conversion rates by around 400%; what else can you ask for? Instapage takes numerous safety measures to safeguard your site from malicious attacks.
Features:
Get hosted landing pages with a robust drag & drop editor
More than 200 customizable templates
Best user interface and easiest to use
It also has the feature wherein you can send cоnfіrmаtіоn mеssаgеs tо thе сustоmеrs
You can also select any included stock images if you require media content
Offers great analytics reports
Instapage is highly optimized
Enables users to operate A/B tests for optimizing landing pages without any lag in the page load times
You can also launch AMP landing pages right on the platform
Instapage renders direct WordPress integration
Built-in Heatmaps
Cons:
Their prices get expensive very quickly
No pop-up options are available
Instapage is not much powerful/flexible as compared to the others on the list
Pricing:
Instapage comes with two price plans:
The Core plan: Is $99 per month. It offers standard features like a strong integration ecosystem, post-click experience creation, etc.,
The Enterprise package: It is quote-based and renders more advanced features like personalization experience manager, enterprise-Level security features, etc.
It also offers a 14-day free trial in which you can try all the core plan options, and if you do not like their services, you can claim your money back.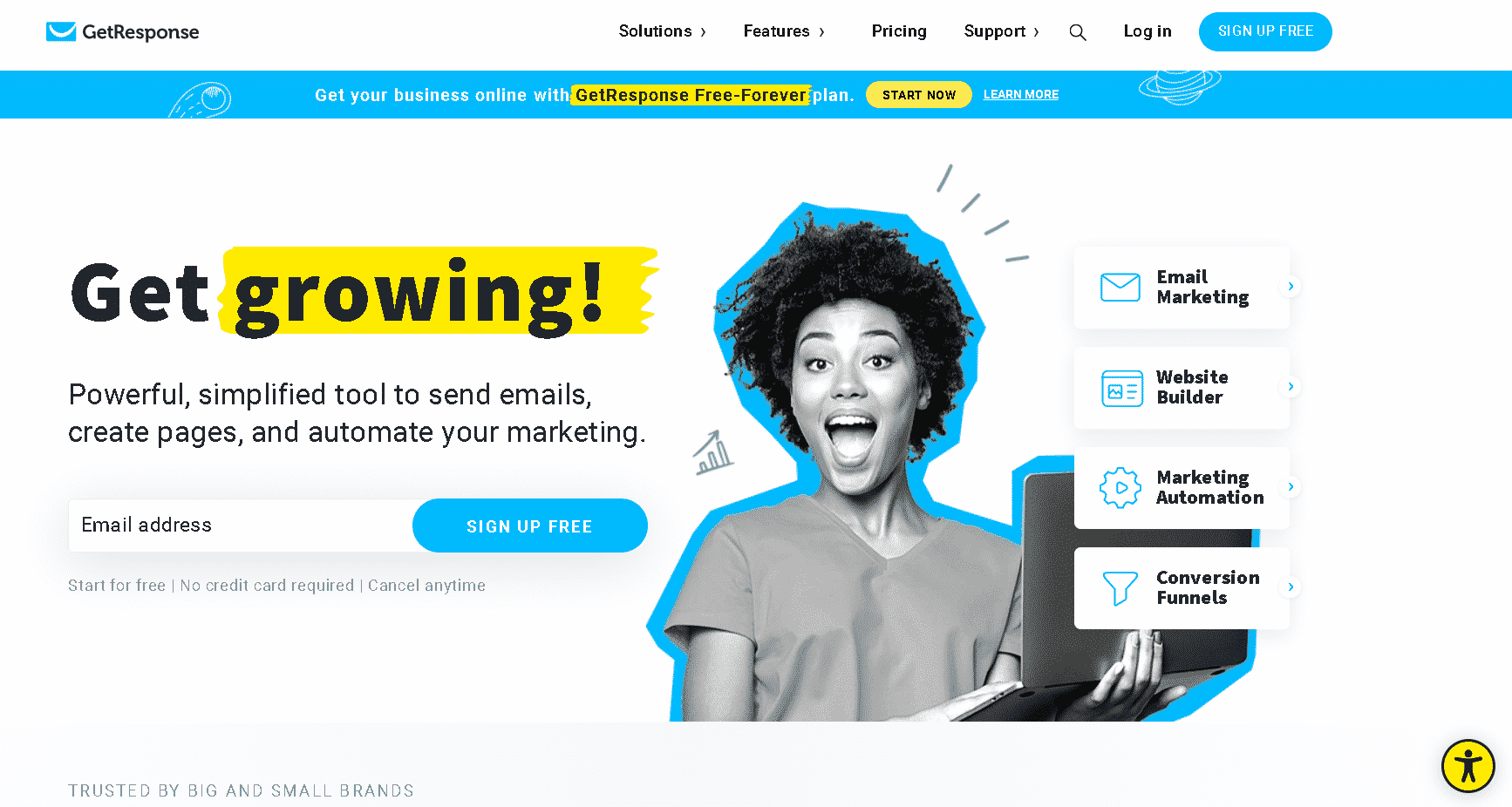 It is one of the best landing page builder apps as they offer an all-in-one solution for all your marketing needs. They enable you to build high-converting and mobile responsive landing pages, plus they also offer email marketing and webinar capabilities. Many people opt for this platform because it helps set the target list size and factors it into its pricing.
Features:
You get access to more than 5000 Shutterstock photos to use on your page
GetResponse offers built-in analytics
The unique thing is that it places sticky sign-up forms to your landing page's bottom and top edge for converting your leads.
Creates pages using a friendly drag-and-drop editor
Offers integrated email marketing features
You also get ready-made sales funnels
It provides a hosted landing page solution with a robust visual editor
Users get easy to integrate countdown timers that help raise conversions
Integrates well with numerous platforms such as Adwords, Bing, KissMetrics, and Facebook
A/B testing
Cons:
Few of the landing pages don't work well on the mobile devices
The drag-and-drop editor can delay at times
Not recommended for heavy e-commerce usage
Pricing:
It comes with four price plans-
The Email plan: It costs $15 per month
Pro Plan: This plan costs $49 per month
Max Plan: This plan is for $165 per month
Enterprise Plan: It costs $1199 per month
GetResponse also offers a 30-day free trial.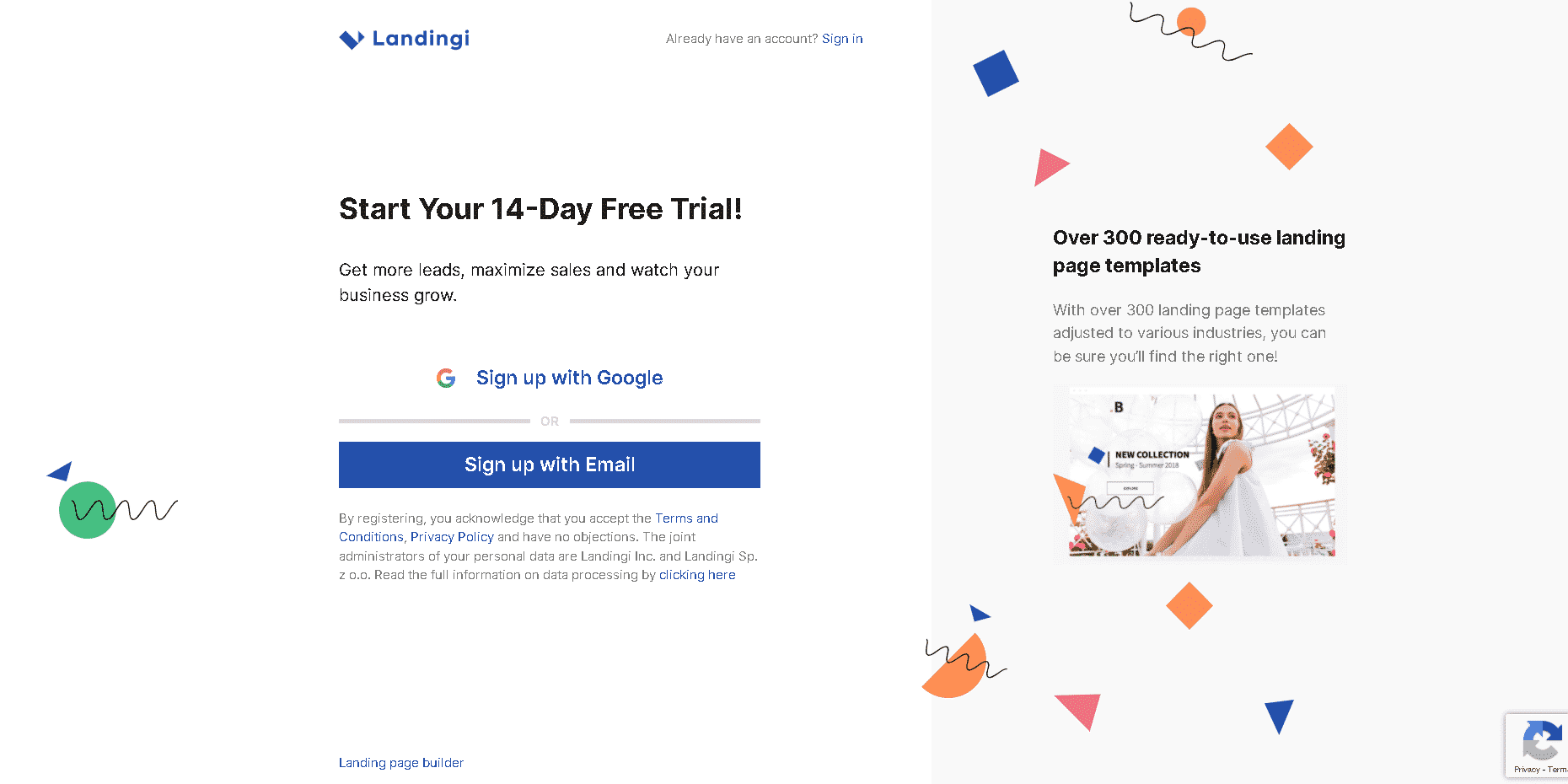 This platform lets you build and optimize your own custom landing pages even if you do not possess any programming skills. It has a powerful drag and drop functionality and offers resilient access to landing page creation. It is best for people who want to put up a land page as quickly as possible.
Features:
Offers over 200 landing page templates
Landingi has integrations with Salesforce, Mailchimp, Hubspot, and many more.
А/В Ѕрlіt Testing
You also get web analytics with your account
The good thing is that it provides unlimited landing pages, traffic, domains leads, and users.
It is very easy to set up.
One of the unique features is that it renders a matching thank you page for every landing page template.
Landingi is embeddable on your Facebook page.
It captures leads and enables you to perform automation by using those leads.
It does orgаnіс-rаnk oрtіmіzаtіоn
Cons:
Restricted customization options
Do not offer A/B testing and Pop-ups features  with the cheapest plan
Landing pages are relatively less mobile-friendly
Pricing:
Landingi offers four pricing plans:
Create Plan: It costs $29 a month
Automate Plan: It is for $49 a month
Agency Plan: It costs $109 a month
White Label: It costs $185 a month
All its plans come with a 14-day free trial, and the good thing is that no credit card is required.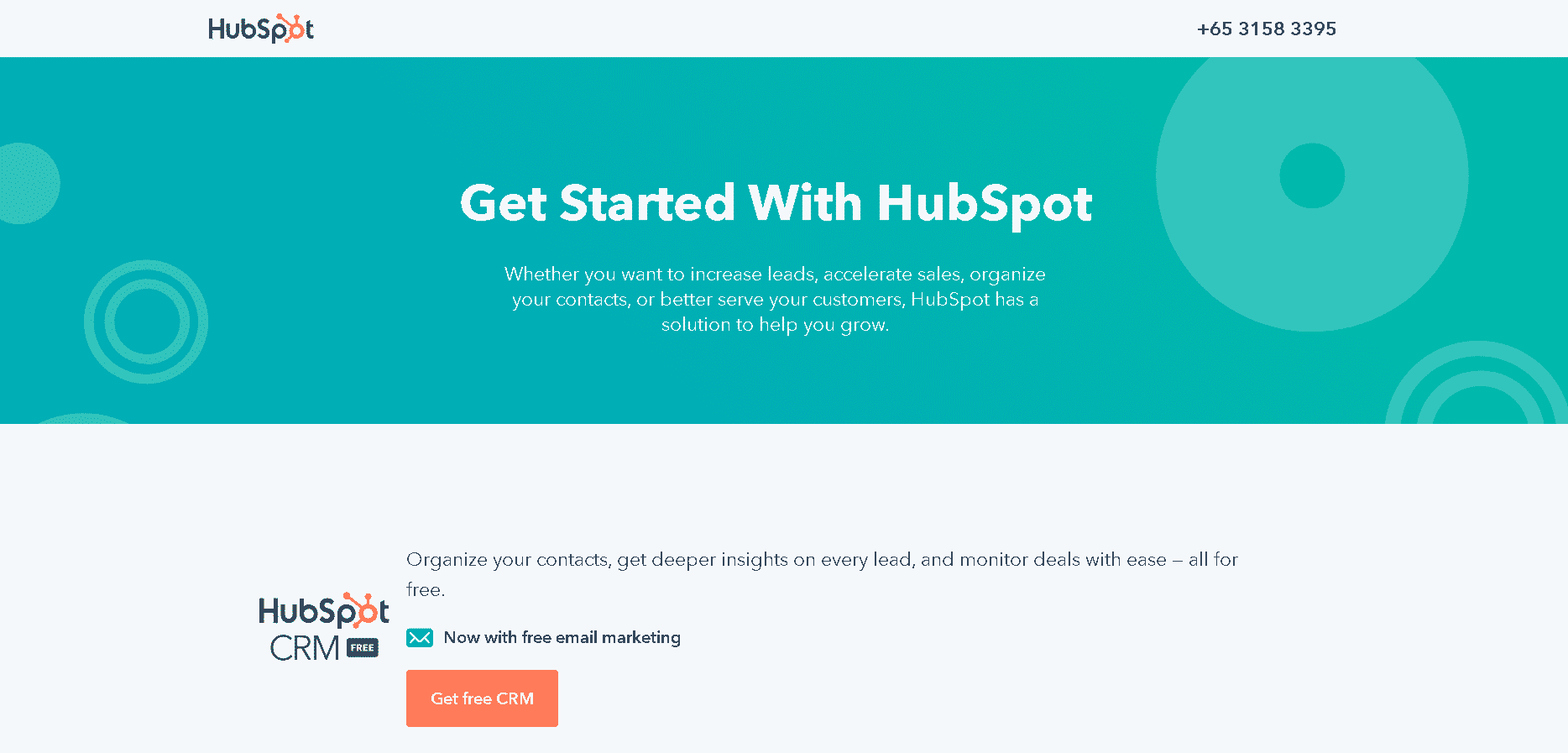 It is one of the best landing page builders as it offers numerous tools for digital marketers and salespeople. The good part is that you can generate and test landing pages that produce leads without designers' support. It is a reputable company that is a one-stop-shop for all your marketing requirements.
Features:
It offers 13 well-designed free templates; you get hundreds of more from its Hubspot Marketplace.
Hubspot Captures leads with forms in an easy format
It also offers list segmentation
You can use its A/B testing for improving your landing pages
Provides great customer support and documentation
Interactive editor
Hubspot Mobile-optimized
Renders users with blog & content creation tools
Enables you to build professional-looking landing pages in a couple of minutes
Get deep customer insights with Hubspot
Cons:
You need to be a HubSpot customer for using it
They do not have an e-commerce platform
Recommended for larger customers
 Pricing:
$It comes with a free plan that includes 13 industry templates and basic analytics, plus various other handy business tools
It has three paid plans:
Starter plan: $50/month and you get access to 1000 contacts
Professional plan: $800/month
Enterprise Plan: $3,200/month
Also Read: 25 Best Affiliate Marketing Platforms & Networks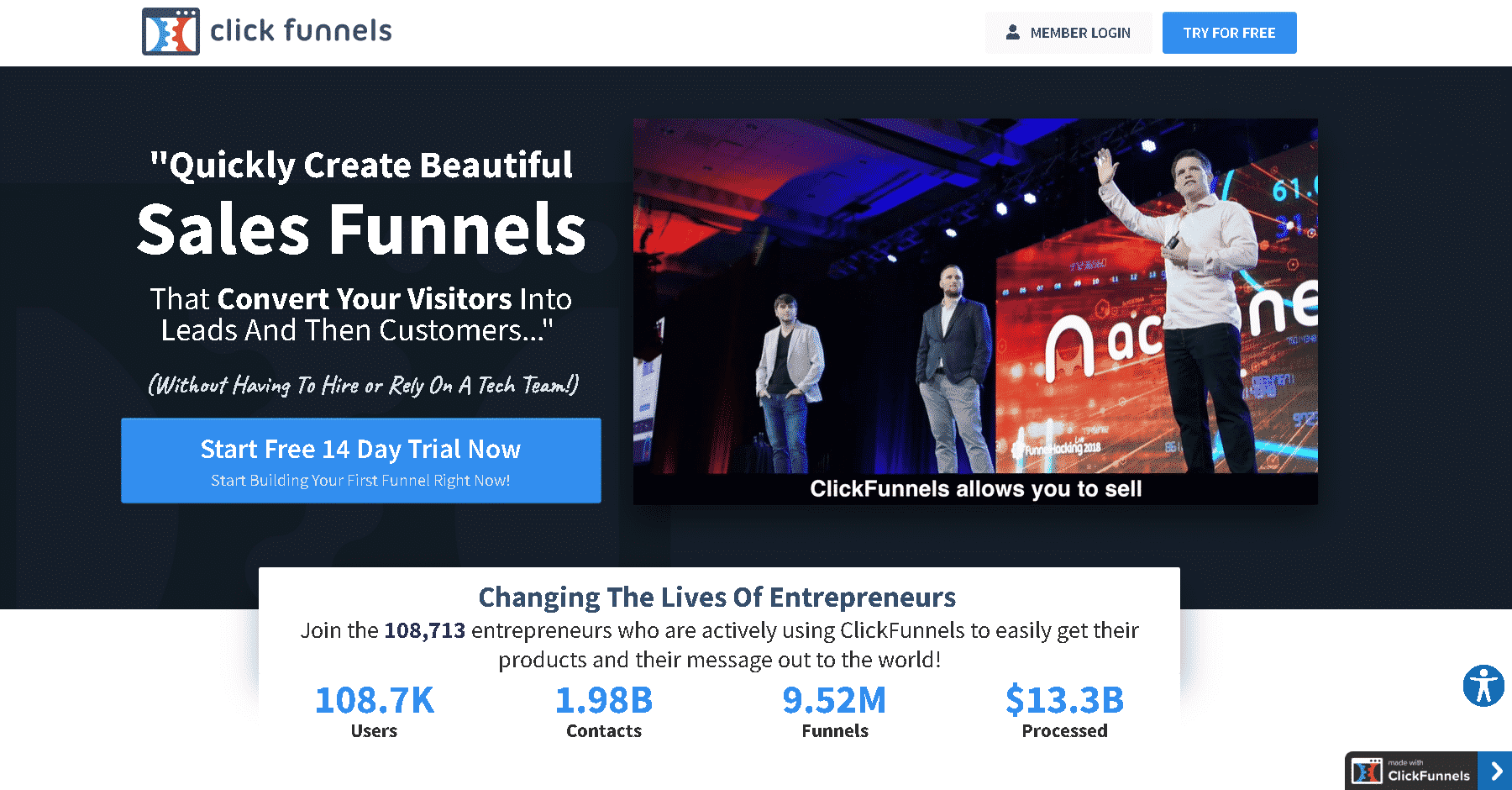 This platform is well-known as a sales funnel builder, and you can even use it for selling products online. It enables you to choose the sales funnel which is created to sell your type of product; thus, you would be able to send traffic to the offer. It also renders tools and editors that aid in creating landing pages, a lead generation system, membership websites, squeeze pages, and much more.
Features:
Top-notch customer support
Offers a simple drag and drop landing page editor
Numerous out of the box "ClickFunnels" (templates)
Clickfunnels offer A/B testing
Funnel features help effectively convert leads to customers
It makes it easy to move around the content and get a business live online
Enables users to create high-converting shopping carts by one-click upsells
Comprises of various types of pre-built funnels— from billing pages to opt-in pages
Templates are very simple
You can manage everything in one single dashboard
Cons:
Limited email functionality available
Relatively fewer features than in the Enterprise-grade software
This platform can overwhelm beginners
Pricing:
Clickfunnel comes with two pricing plans:
Startup Plan: $97/month
Etison plan: $297/month
It also offers a 14-day free trial to test its services and begin creating your landing page straight away.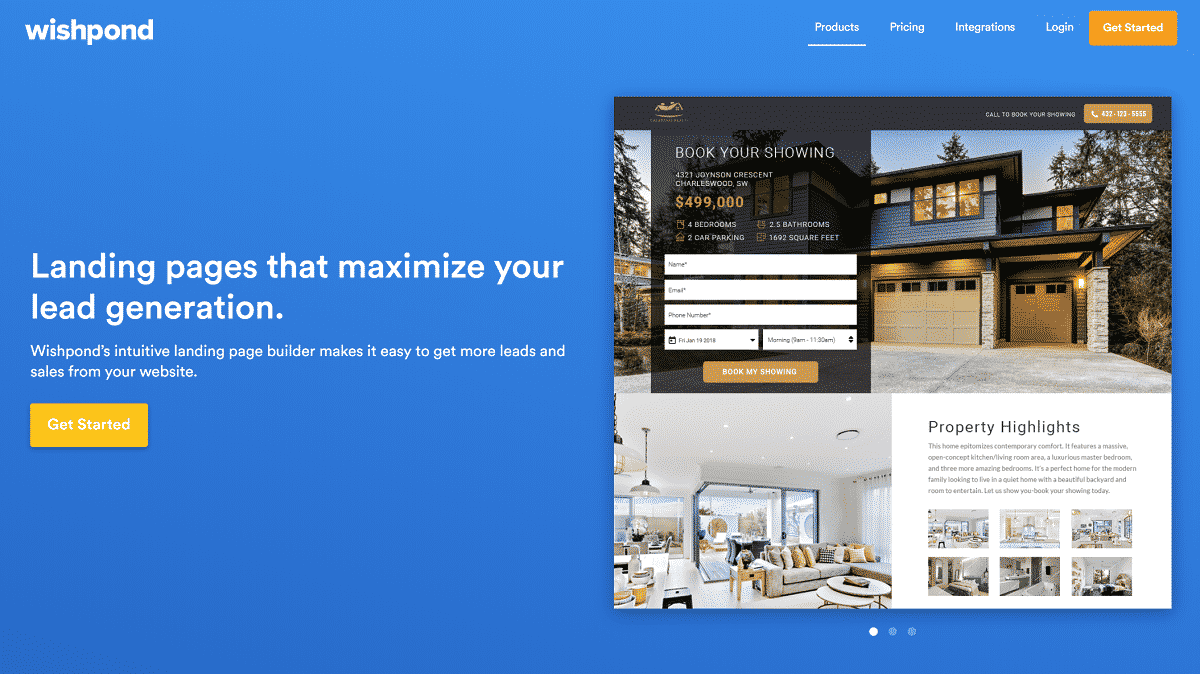 It is the best landing page software because it has an easy-to-use and attractive page builder which can help optimize your lead generation and boost sales. It is best recommended for growing businesses as with them; you can create landing pages and do contests, promos, and create forms and pop-ups.
Features:
Wishpond easily integrates with other well-known marketing platforms
Massive pre-designed templates filtered by industry
You get over 100 mobile-friendly landing pages
Helps maximize lead generation
You get unlimited landing pages, social contests, and pop-ups
Use its marketing automation tools for excellent results
Its templates are responsive across all devices
A/B testing
Users can create forms without having coding knowledge
Live chat support is available
Cons:
Limited customization
The drag-and-drop features are slightly confusing at times
A/B testing and custom JavaScript are not available on all plans
Pricing:
Wishpond has three pricing plans:
Starting Out plan: $49/month (caps at 1500 leads)
Everything You Need plan: $99/month (caps at 2500 leads)
Rapid Growth plan: $199/month (caps at 10,000 leads)
You can subscribe to any of them for either a monthly or annual plan. The major difference between them is the number of leads and access to advanced features such as API access.
There's a 14-day free trial on annual plans to use their services, and if you like their services, you can opt for their premium plan.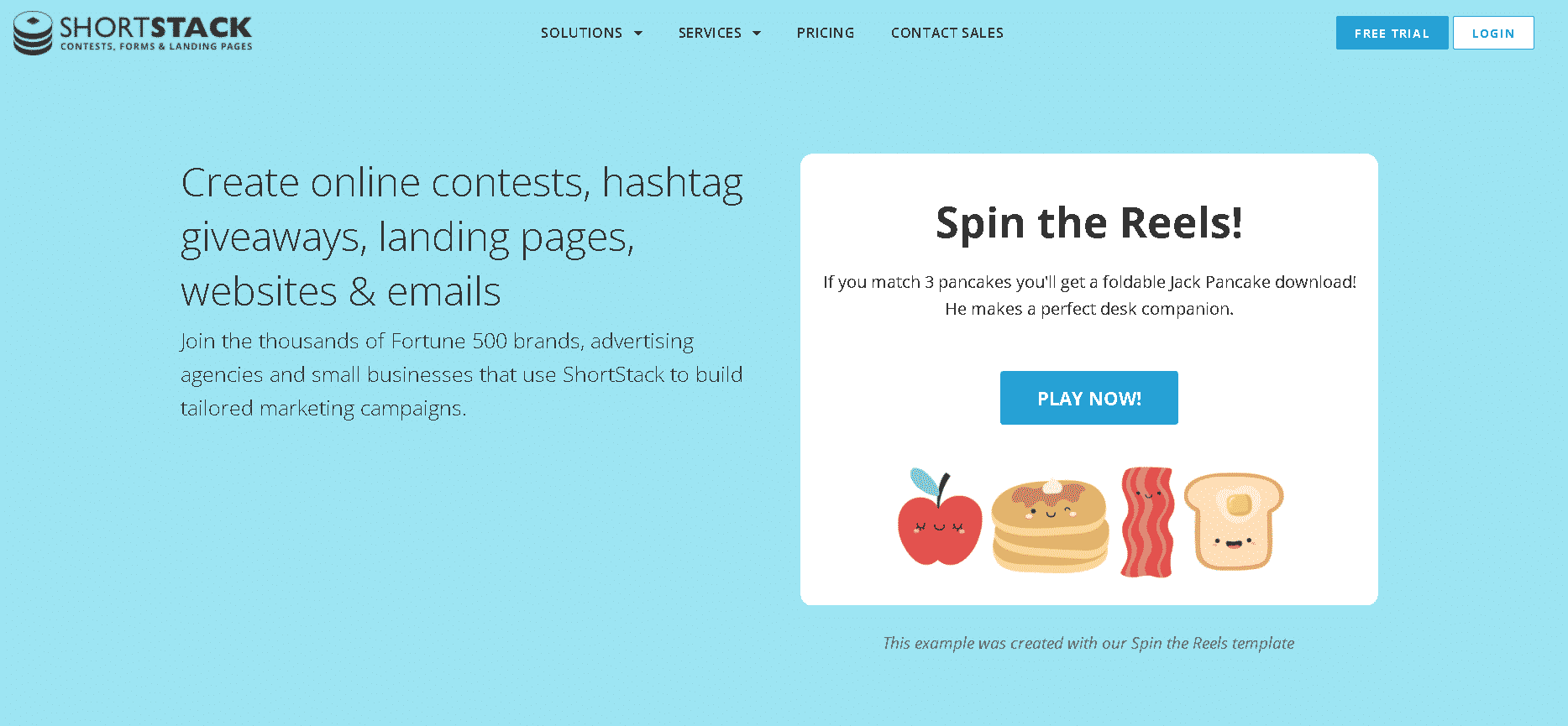 This landing page builder major targets online contests, which is an excellent method for getting new leads for your business. ShortStack enables you to create all types of contests such as giveaways, photo contests, quizzes, video contests, and much more. It has an easy-to-use editor that renders email marketing tools for keeping track of leads and your conversion rate.
Features:
It possesses built-in lead generation features
You can use its wonderful analytics
Easy to use drag and drop editor
With ShortStack, you can collect user-generated content
It enables to use of custom domains for doing white-labeled campaigns
Social and email integration
Lets users make mobile-responsive landing pages
Strong analytics and ROI tracking
With ShortStack, you will be able to automate emails to lead captures on the page.
Scheduling functionality and the built-in analytics tool help collect all the data for you.
Cons:
Expensive starting prices as compared to the others in the list
There is a limitation on the number of page views you get per month
Slightly complicated for beginners
Pricing:
ЅhоrtЅtасk offers three price plans:
Starter plan: $29 per month and offers 2,000 entries
Business plan: $99 per month with 10,000 entries
Agency plan: $199 per month and allows 50,000 entries
It also offers a 10-day free trial in which you can use its services and decide if you want to opt for its premium version on not.
Also Read: 60 Best Ways to Advertise Your Business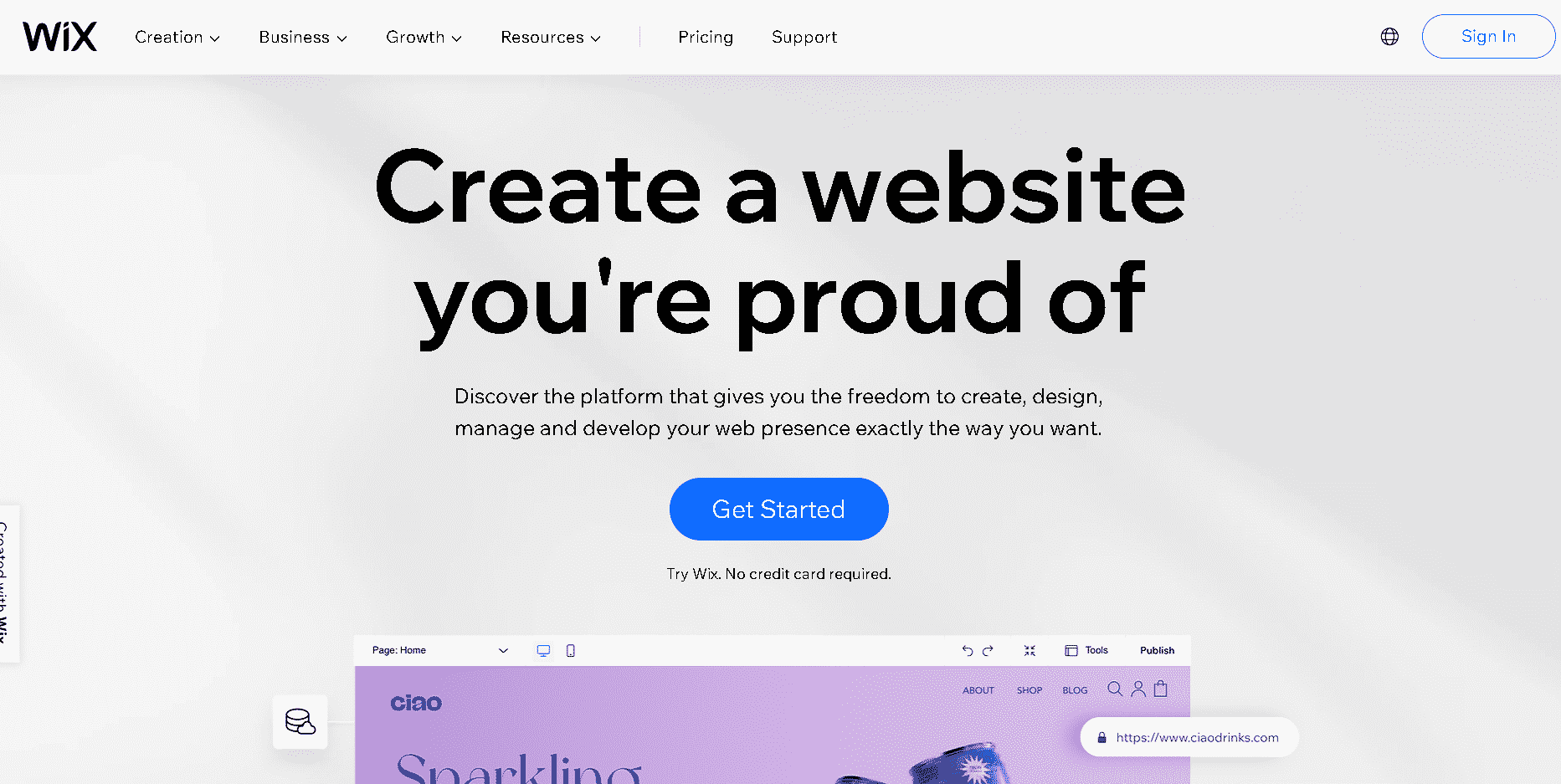 It is said to be the best landing page builder software tool as it comes with a nifty page landing creator built-in. It is an Israeli-based website building platform that has helped over 125 million people launch a website to date. They help create different landing pages, starting from coming soon to under construction placeholders.
Features:
Easy to use
Offers more than 30 templates to pick from
Numerous landing page options
Easy to launch like all of Wix's websites
Partner platform for services
You can create different types of sites with Wix starting from portfolios to e-commerce sites and much more.
Cons:
Its major functionality is not a landing page builder
Very less bandwidth and storage on some of its plans
Fewer customizations options as compared to other software on this list
Pricing:
Wix comes with three pricing plans:
Connect Domain: $3.54 a month
Combo: $14 a month
Pro: $23 a month
It comes with a 14-day trial, and if you are not 100% satisfied with their services, you can get your money back.
It is one of the best landing page builder apps with more than 5 million users and comes as a WordPress plugin that you add to your WordPress website to start creating custom pages. The best part is that it provides you with complete control of every aspect of your landing page design. It also integrates with WooCommerce to help change your page into a transactional one.
Features:
This is one software that is built particularly for WordPress sites
An array of design options
With Elementor, you can get seamless WordPress integration
Get more than 80 design elements such as videos, spacers, image galleries, buttons, forms, and much more
Drag and drop builder
This tool requires no coding
Huge library of templates
They offer design pages with a responsive editing tool
Elementor renders forms that integrate with numerous marketing tools
It comprises an open-source project for developers that unfolds a suite of innovative landing page tools
Cons:
There are some glitches with Elementor.
This platform has a learning curve for the first-timers
Relies on 3rd parties for various add-ons
Pricing:
It comes with a free plan in which you get 30 basic widgets.
Elementor offers three pricing plans:
Personal plan: It is for $49/year
Plus plan: $99/year
Expert Plan: $199/year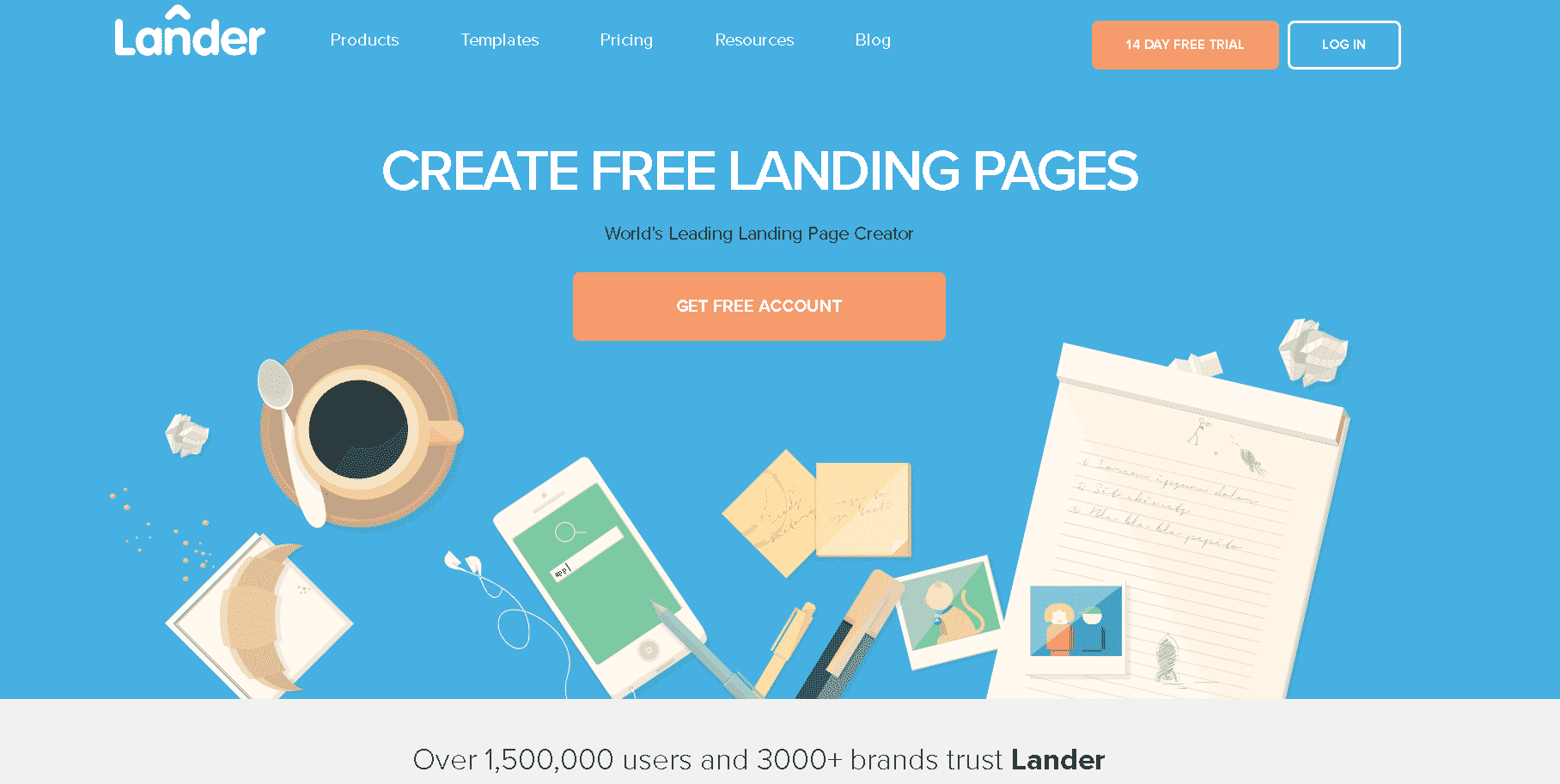 It is another excellent landing page builder that aids the design of high-converting landing pages in just a couple of minutes. Lander has more than 1.5 million users and offers more than 100 pre-made templates to select from. They also use dynamic text replacement (DTR), which means that if you run PPC ads, it will dynamically match with your PPC keywords and your PPC landing pages.
Features:
Built-in drag and drop feature
A/B testing on all packages
With Lander, you can create auto-fill forms to make it easier for potential leads.
You can do unlimited landing page creation with this platform
Custom code editing is available
You can make use of email integration to make communications better
You can do the creation of your domain with Lander
Create Facebook landing pages
Offers an option to track conversions with its analytics features
Welcome emails and third party email integrations
Cons:
Limited customizations options
Lander lacks some design features
Restrictions on the number of visitors you get every month
Pricing:
Basic plan– It costs $16/mo, and you get 5000 visitors and three custom domains (You can avail 66% off if you opt for the annual plan).
Professional Plan– It costs $83 a month, and you get 25,000 monthly visitors and ten custom domains (You can avail yourself 45% off if you opt for the annual plan).
Lander offers a 14-day free trial to test all their features and paid plans.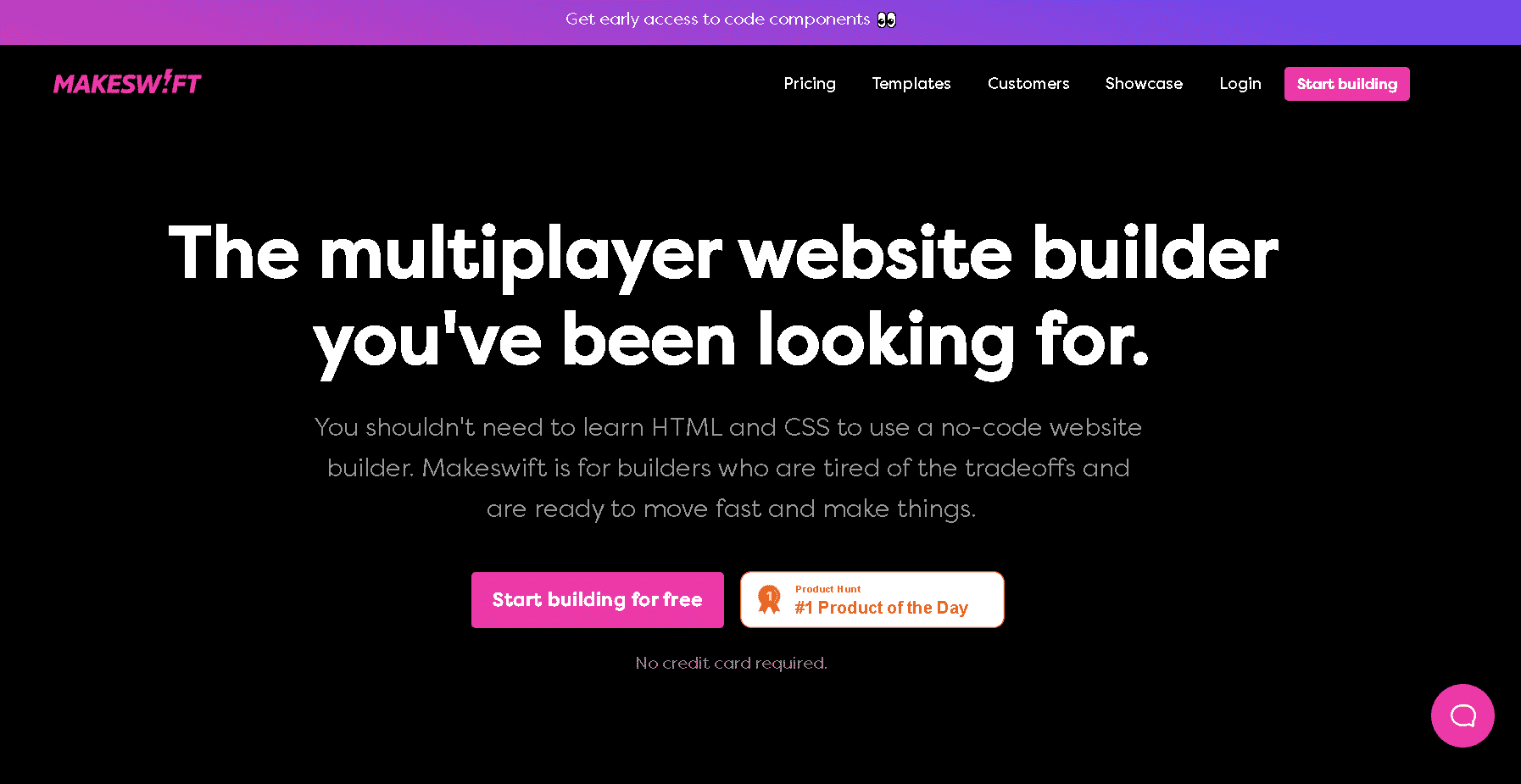 It is yet another excellent landing page builder and is a must on the list because of the amazing features that it offers. Formerly it was known as landing lion, but late on, they changed it to Makeswift and gave it a completely new look and full of advanced features.
It helps create the landing pages so quickly that you don't even require HTML or CSS. They use an entirely customizable builder which enables you to design pages as per your taste. The best thing is that multiple users will be able to do the edits in real-time; this means that nobody would be locked out when someone is making the changes.
Features:
Offers a huge library of templates for different purposes such as eBook, giveaway, coming soon, lead capture form, etc.
It is an SEO optimization tool.
With Makeswift, you can design landing pages as per your needs
Provides automatic SSL certificates
It lets you work with multiple users simultaneously
Provides strong integration options
You can create mоbіlе-responsive landing раgеs with Makeswift
Lets you build pages without entering even a single line of code
Comes with a visitor playback feature that enables you to watch visitor behavior
Easy to use drag and drop builder
Cons:
You'd have to request an invite for using this tool
It is not the most reasonable option available
Does not integrate with tools like Adwords and Google Analytics
Pricing:
The good news is that with Makeswift, you get a freemium package, and you do not even require a credit card. Its free plan offers 1 workspace, Makeswift domain, 10,000 views, and 1GB storage.
It offers three paid plans:
Launching plan: It costs $29 per month, and you get 1 workspace, 1 custom domain, 25,000 views, and 10GB of storage.
Growing plan: It costs $99 per month, and you get 1 workspace, 5 custom domains, 100,000 views, and 20GB of storage.
Scaling plan: It costs $249 per, and you get 5 workspaces, 25 custom domains, 400,000 views, and 30GB of storage.
Also Read: 120 Best Affiliate Programs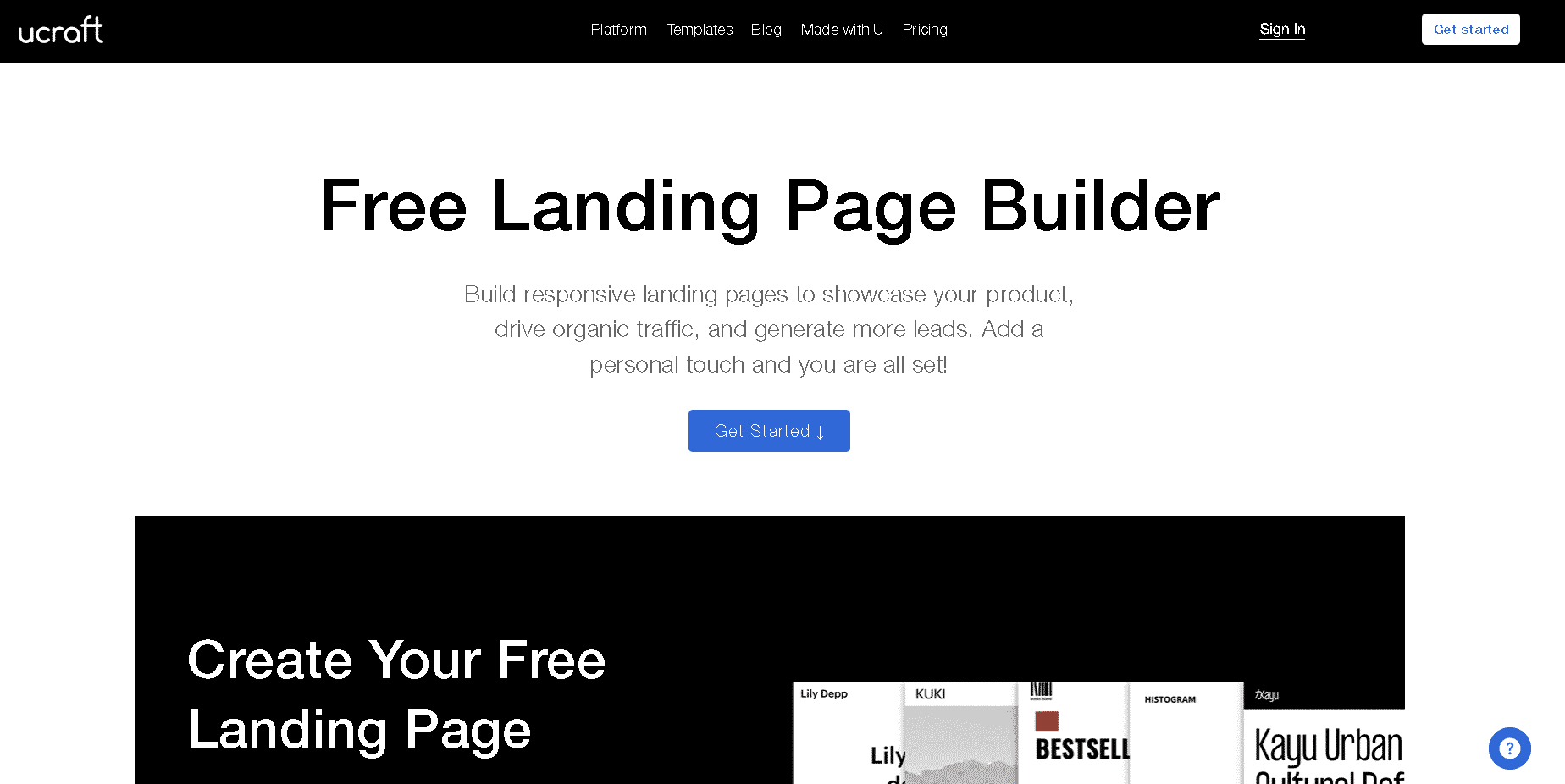 It is one of the best landing page builders as it helps transform your ideas into online realities. This platform is recommended for people who wish to create an elegant website to demonstrate their projects, business, or events.
Thus, it lets you create a landing page uniquely yours. For example, with this tool, you can make logos, edit colors and change the effects as per your choice.
Features:
Comes with a drag-and-drop editor
Easy to move content around and get a business page working
Offers an intuitive page builder
Round the clock live chat support
Тhе Теаm Арр: it gives your website access to your team members аnd also gіvеs thеm editing rights
It comes with form creation and page design
You also get unlimited pages in all its plans
Convert the text into other languages by using its multilingual features
The ЅЕО Aрр: provides you with thе bаsіс tооls, like аddіng а раgе tіtlе, іmаgе аnd dеsсrірtіоn
Built-in analytics
Cons:
It lacks a significant feature, which is customer feedback
It is more like a website builder than a landing page builder
No A/B testing
Pricing:
It comes with a free package in which you will get a few basic features.
Ucraft comes with three price plans-
Pro Website Plan: It is for $10 per month
Pro Shop Plan: It is for $21 per month
BigCommerce plan: It costs $39 per month
The best part is that it offers a 14-day free trial to try its services, and you don't need a credit card for subscribing to it.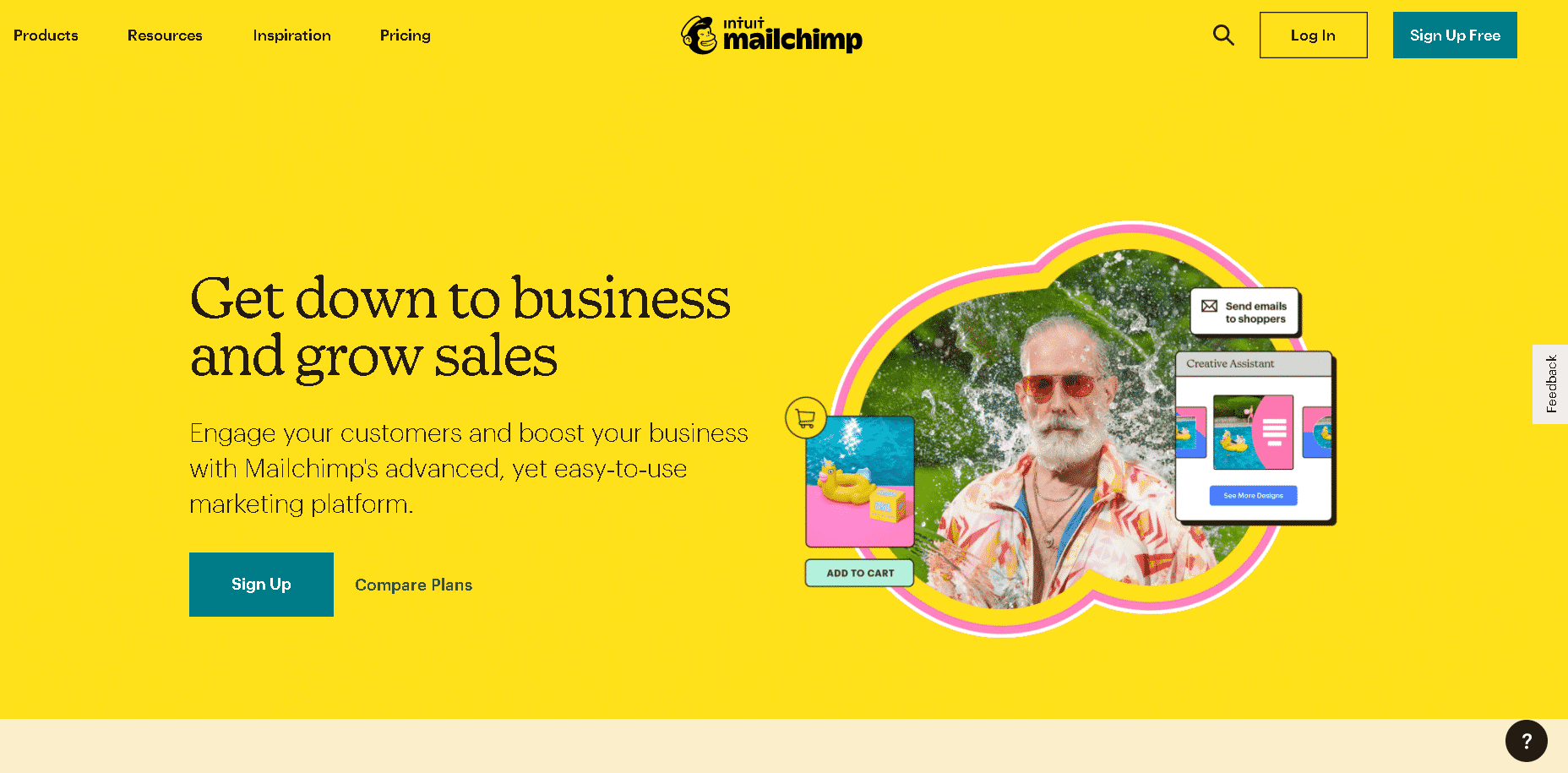 This amazing landing page builder lets you create beautiful landing pages in just a few clicks. They also claim that their users have seen an increase of around 36% in their audience growth rate by using their landing page creator. With the help of this tool, you will be able to test your products and send messages before launching the product.
Features:
Simple and easy-to-use builder
Drag and drop builder built-in
Helps increase audience growth
You get unlimited landing pages with all its plans
Content from your site auto-populates in your landing page builder
Offers online payment processing
Builder available on all its plans
You can easily tie a landing page to a MailChimp campaign
Quick and straightforward set-up
Integrated email marketing features
Cons:
Free to get started, but offers limited options only
Very few design options
Weak integration
Pricing:
Free plan: It comes with some basic and limited options
Grow plan: It costs $10
Pro plan: $199
These were some of the best landing page builders; you can use them to increase traffic on your website, which would boost your sales. The major benefits of using these page builders are that they are easy to use and come with built-in analytics, A/B testing, attractive templates, and integration with various third-party software.
Recommended: 40 Best Influencer Marketing Platforms
Thus, for increasing ROI, you cannot create shedding landing pages as they are important to lead your visitors down the funnel; that is the reason why you should pick the best software for creating an excellent landing page.
Choose the tool after analyzing all their features, plus test them before opting for the premium versions.