In today's digital world, shopping has become much easier than before. You can order anything, either from famous brands or from local shops, by just tapping your smartphone. One of the most popular websites for sellers who want their buyers to bid for a suitable price is eBay. But due to several issues that crop up in eBay over time, it is necessary to look for similar websites. In this article, we have compiled a list of best eBay alternatives.
What is eBay?

In 1995, Pierre Omidyar started eBay in San Jose, California, making it one of the first e-commerce sites. The main purpose was to bring around millions of customers and sellers from across the world to buy and sell new and old things. The firm still strongly relies on the idea devised by Omidyar in 1995.
The company's driving goal and concept is to make inexpensive goods and services available to people all around the world. As a result, eBay has amassed a massive global following.
Many purchasers, especially those that own or are interested in purchasing rare valuable objects, find the auction listings function appealing.
Best eBay Alternatives to Buy Cheap
eBay has a loyal fan base but sometimes the website may not work, or it may not have the deal you are looking for. In that case the list of best eBay alternatives will come in handy.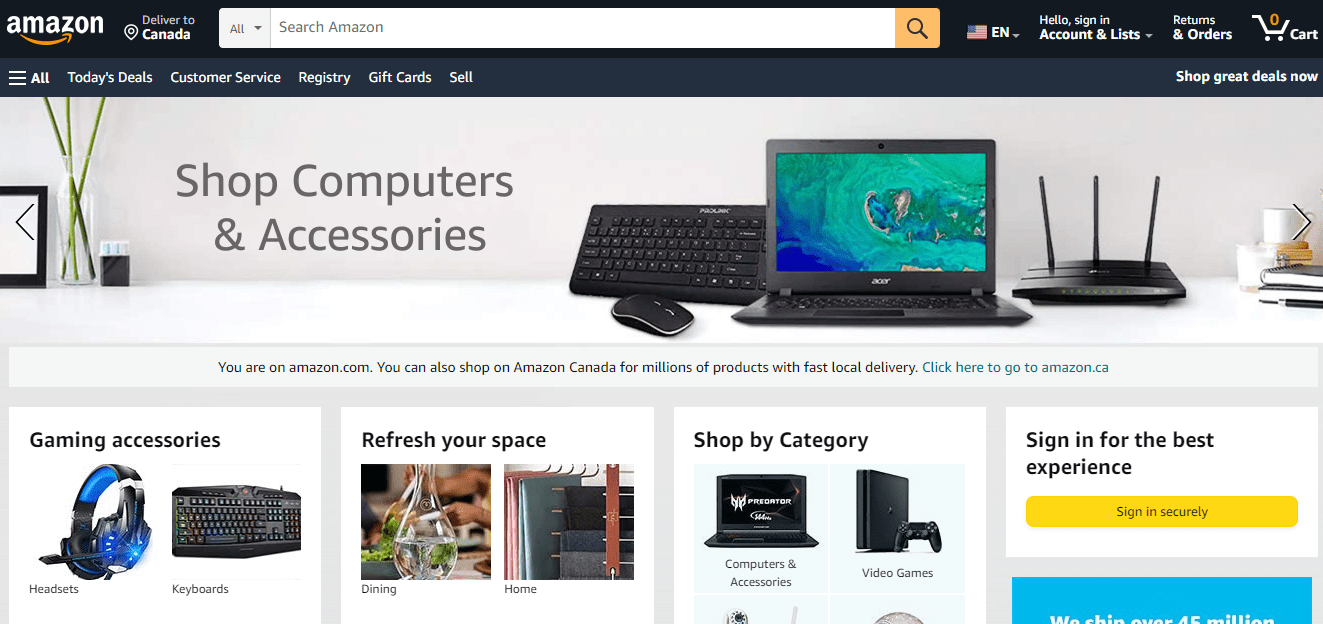 Amazon is one of the most popular eBay alternatives. Choosing Amazon means you are opting into a major marketplace that many purchasers trust, but the massive consumer base comes with higher costs and increased competition. The vast number of buyers is a clear advantage.
When it comes to larger platforms like this, think of it as receiving a smaller slice of a larger pie. One thing to remember is that Amazon deals are immediate and have a set price.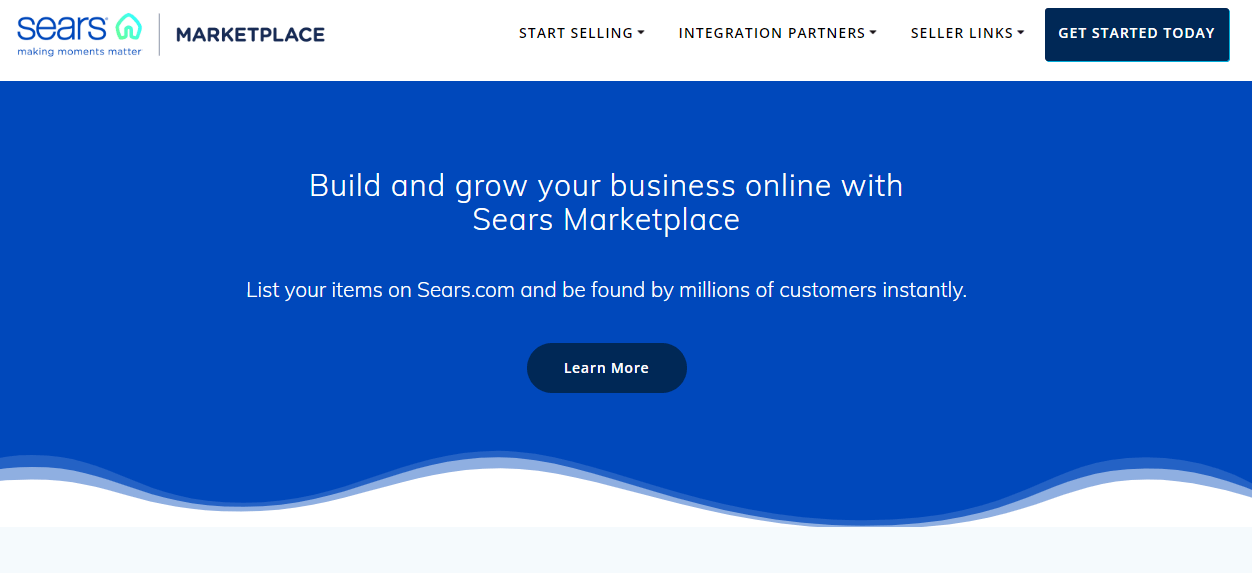 Sears Marketplace is a subsidiary of the American department store giant Sears. To become a vendor on Sears Marketplace, you must first fill out an application and have your address and business information verified. Because the site does not always allow new vendors, it is necessary to submit an application and hope for the best.
There are 20 primary item categories to pick from. This platform is best suited for experienced merchants with steady businesses who want to increase their sales. Sears marketplace items will be available for purchase on Sears.com, Kmart.com, Sears & Kmart mobile, etc.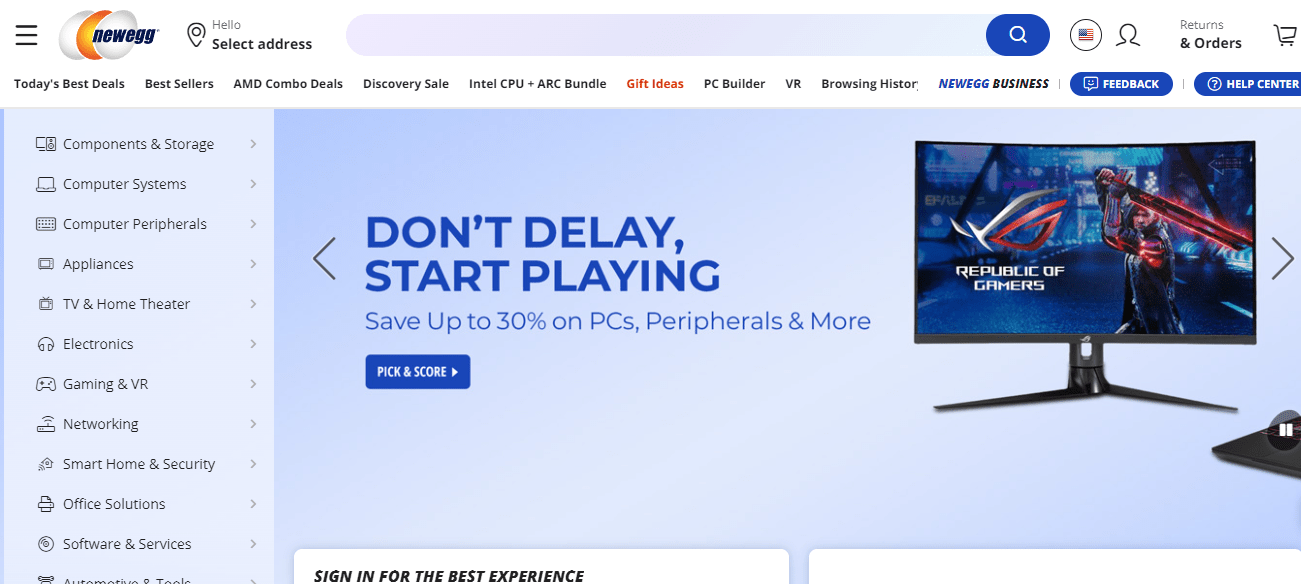 Go no further than Newegg for all things technological. It covers everything from electronics, cell phones, laptops, and gaming gadgets. It is available in more than 50 countries worldwide. Newegg's fulfillment service is quite comparable to Amazon FBA.
Newegg provides an SEO guide to assist you in driving more visitors to your listings. Account managers are also available on the platform to assist you to set up your store and teach you along the way.
There are different membership plans which will decide the number of listings you can post and the features you will get access to. It is among the best eBay alternatives.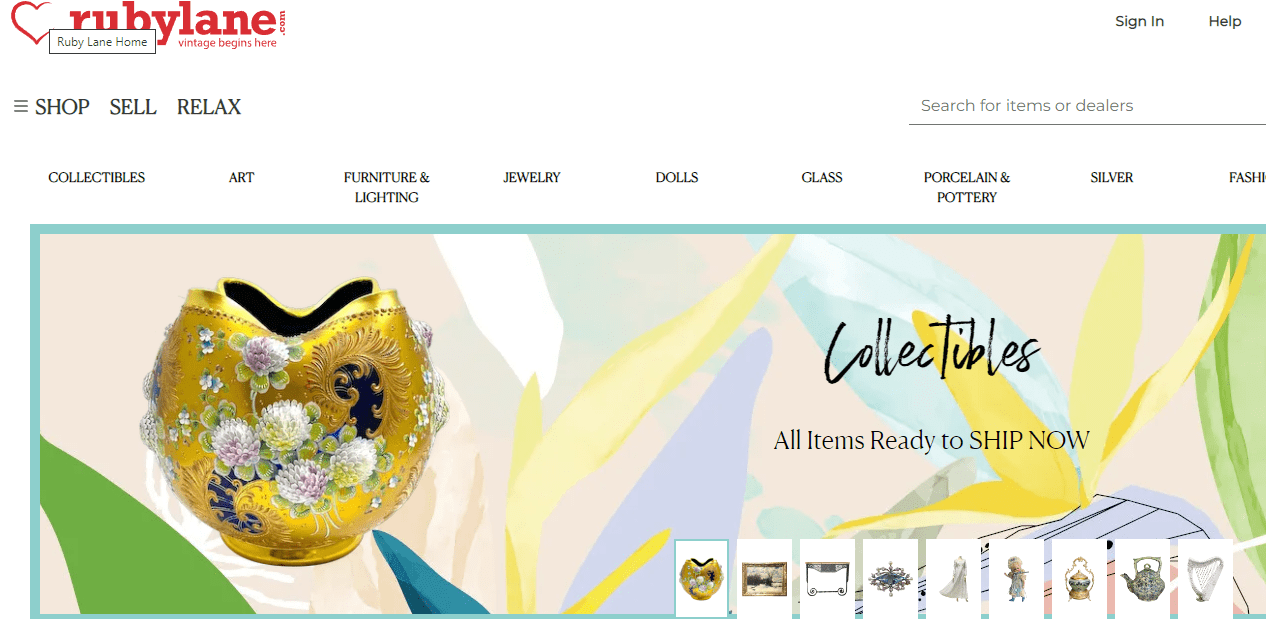 Ruby Lane was created to connect buyers and sellers of art, antiques, vintage items, and jewelry. Although being a small sector, Ruby Lane has a substantial worldwide presence. The site is most popular in the United States, the United Kingdom, Germany, Canada, and Australia.
It is a fixed-price marketplace, as opposed to eBay. The total cost of Ruby Lane appears to be a little excessive. Ruby Lane has tighter quality control and vendors are verified. Read on to know more about the eBay alternatives.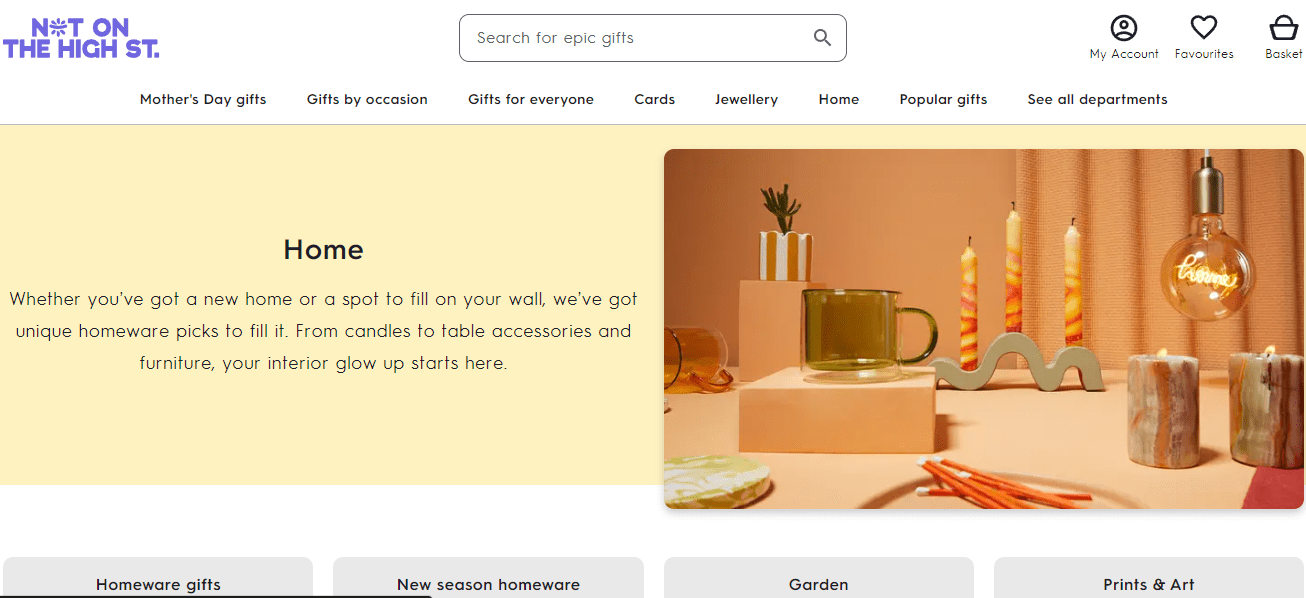 With over two million unique visitors every month, Notonthehighstreet is a marketplace that sells unique, customized, and handmade items. Because their criteria are rather rigorous, you will have to apply to be the seller on the site.
The application form will also request information about the products you wish to sell, as well as high-quality products. Presently, only UK-based firms may register to sell on Notonthehighstreet, but the company plans to extend its program to include foreign merchants in the future.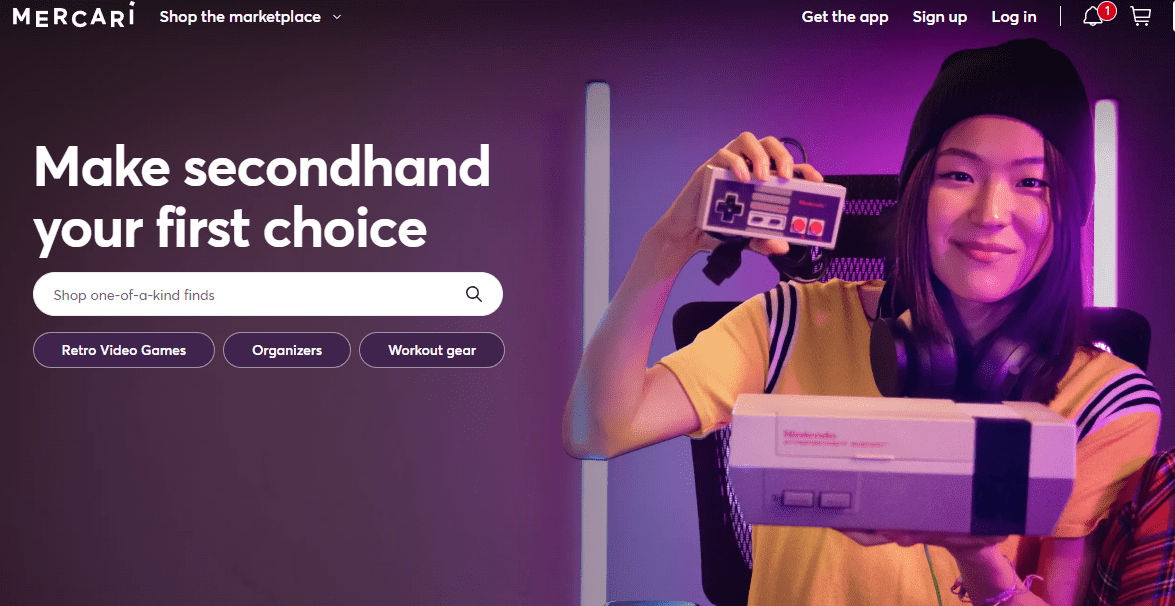 It was founded in 2013 and is now available in only three countries: the United States, the United Kingdom, and Japan. With Mercari, you may sell designer things, video games, phones, jewelry, and many other items.
The process is straightforward: you download their app, submit your stuff, ship it when the thing is purchased, and then get paid. Mercari allows you to sign up and list items for free. If you are looking for eBay alternatives, do give this site a try.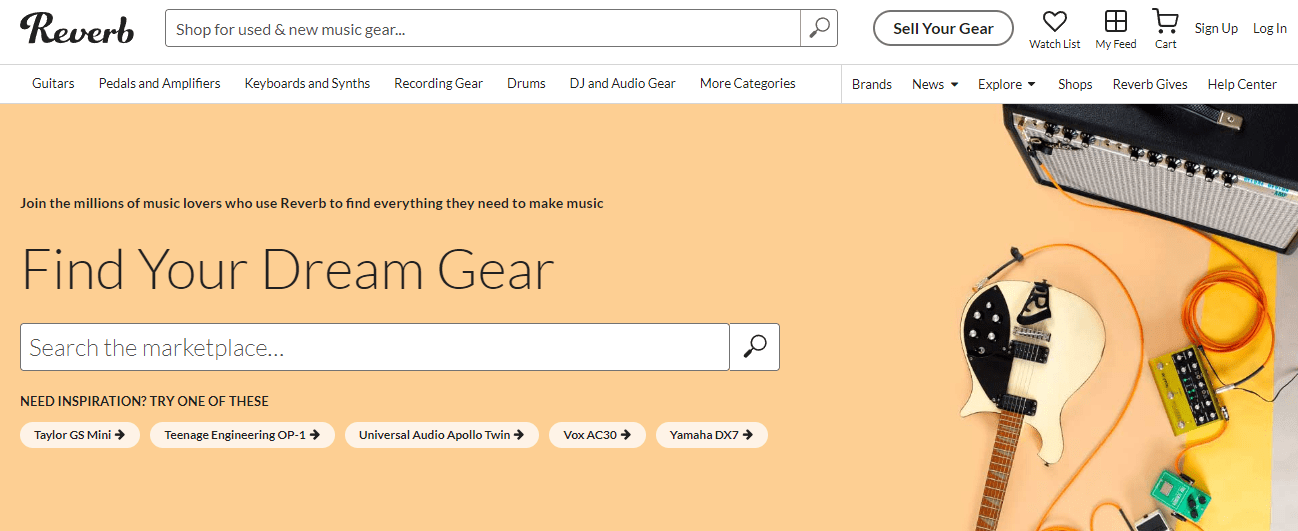 Reverb is popular among vendors that specialize in items such as musical instruments and gear. Sellers can accept proposals from potential purchasers despite having access to fixed-price listings.
Sellers will have many alternatives for promoting their items through Reverb, such as registering in the free Preferred Seller option upon meeting certain criteria. Sellers can also subscribe to the Reverb Bump to increase the visibility of their listings.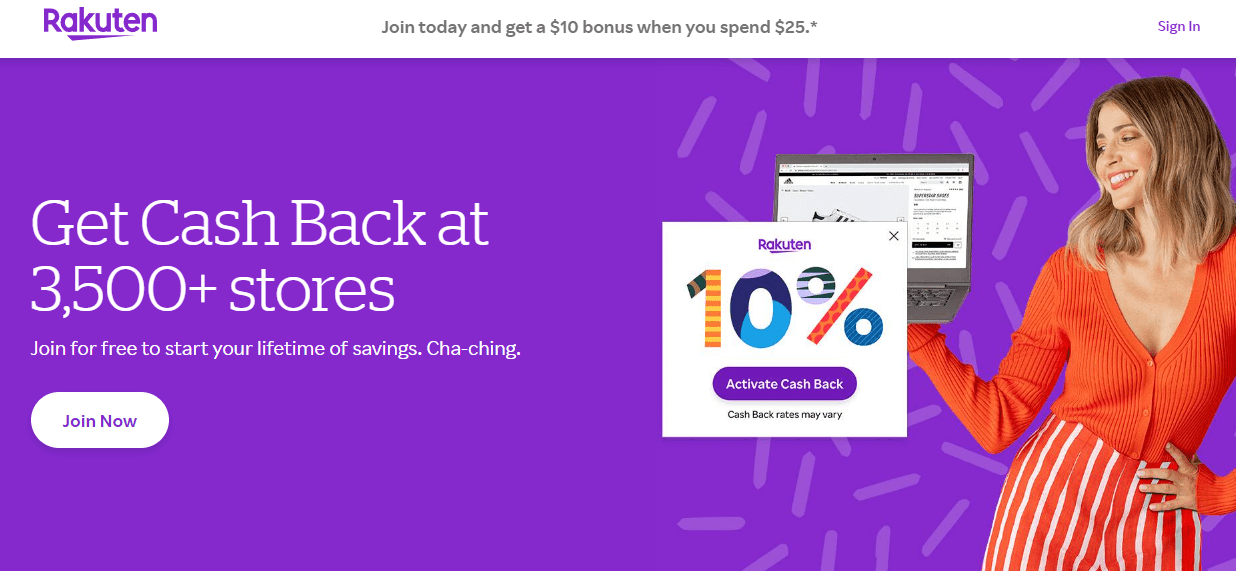 Rakuten is also known as the Amazon of Japan and one of the trusted eBay alternatives. It has everything covered to compete with eBay and Amazon. Around 30 nations have access to the platform. You may also have more control over your store's appearance inside the platform.
One advantage of using this platform to sell is that you are not contending with the website. Rakuten does not compete with its vendors, unlike Amazon, which sells hundreds of its brands. Rakuten gives you extra options for dealing with customers, such as pricing, marketing, and promotions.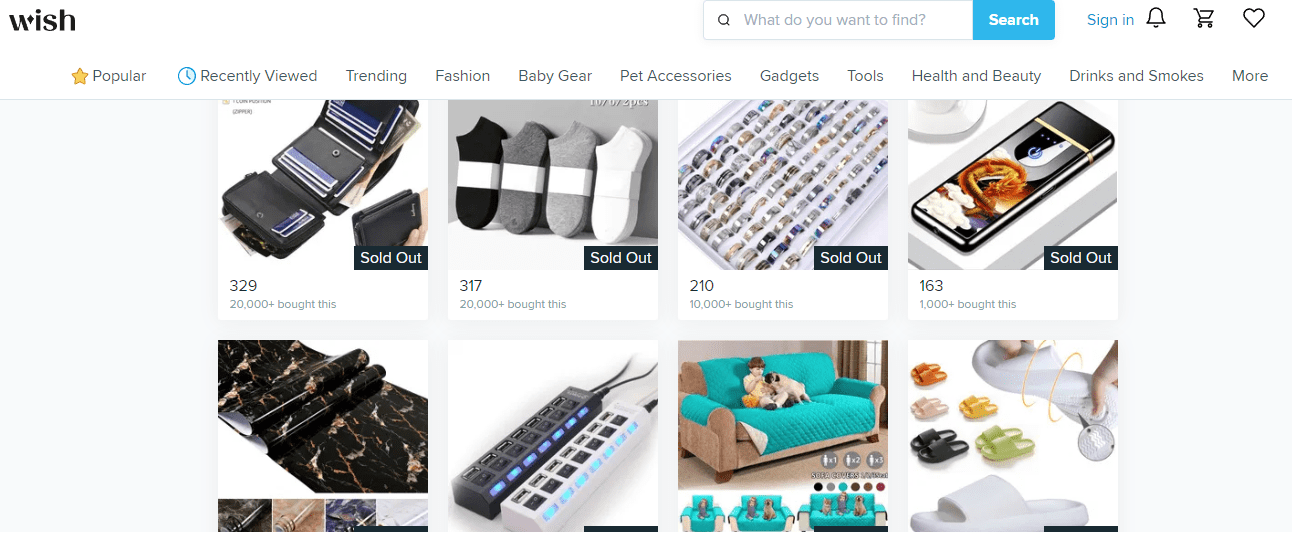 Wish has undergone a rebranding and eliminated a large number of vendors from its marketplace to rid the site of counterfeits in recent years. This site allows you to sell almost anything.
Nevertheless, due to their new selling approach, it is no longer feasible to join up for Wish on your own, but you can request to be invited. Listings on the site are free after you have been invited. While you may sell anything on Wish, selling high-ticket products would be difficult.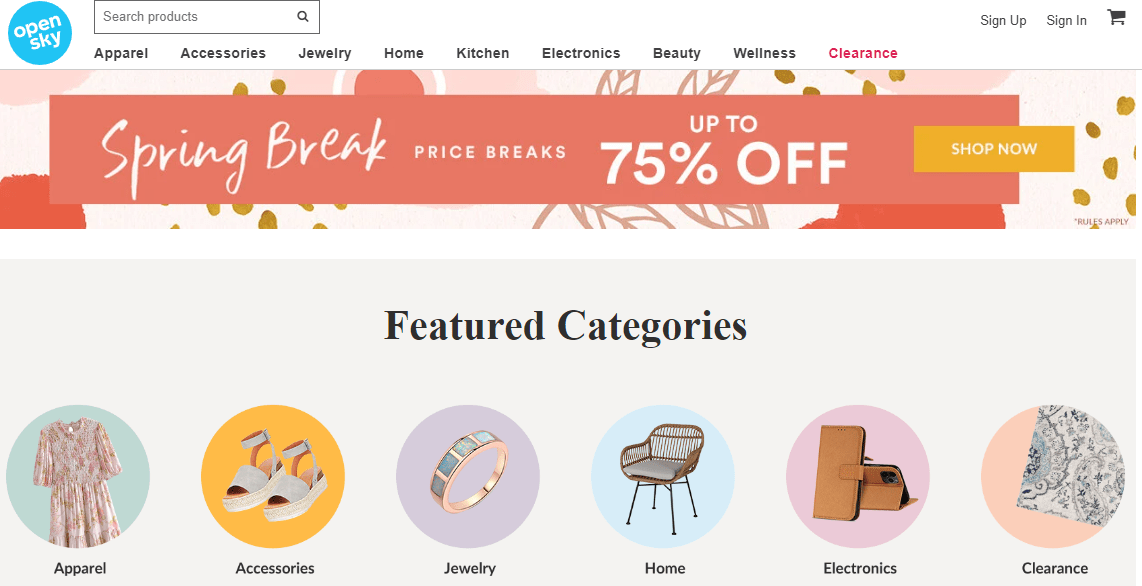 The Alibaba network now owns OpenSky, a marketplace that connects 1 million+ buyers and over 70,000 sellers. OpenSky is a members-only e-commerce platform that offers a broad variety of stylish items at low prices.
This platform is fantastic for shops aiming to attract young professionals on the hunt for a good offer. Smaller sellers might struggle to compete with this platform's low price point and large commission.
Also Read: 16 Best Websites to Sell Stuff Online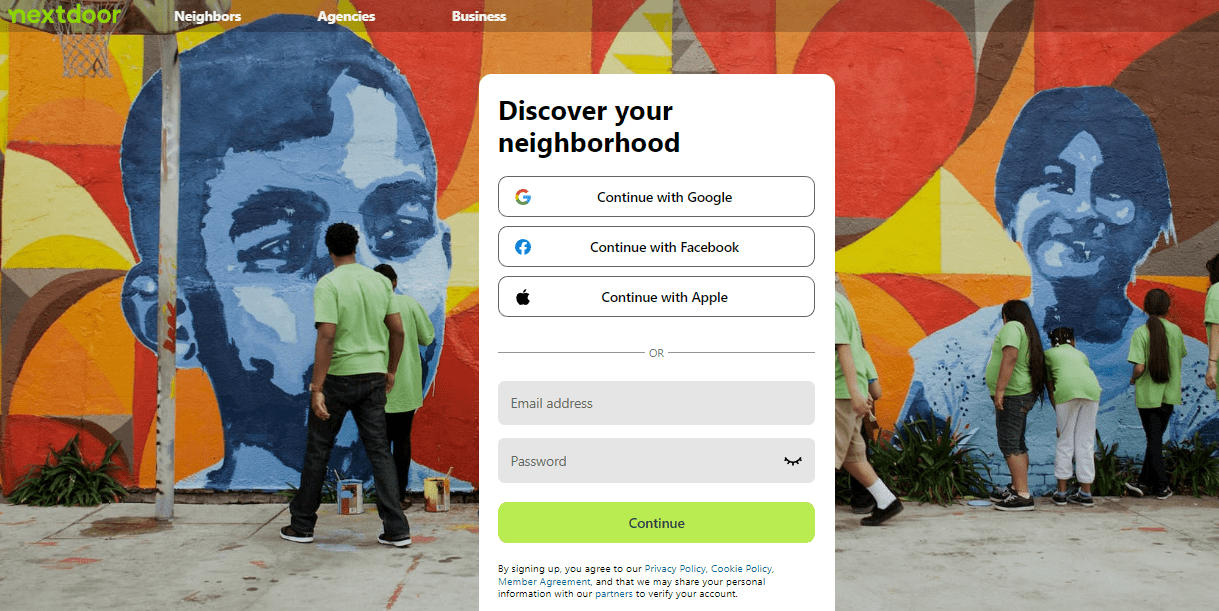 Nextdoor is a platform for social networking that connects communities. You must provide your location and verify your phone number for that country to join.
You will then be able to access your neighborhood as well as all of the aspects of its forum-style discussion platform.
Nextdoor lets you make sales inside your area, severely restricting your audience. Nextdoor membership and posting are both entirely free. Nextdoor postings expire after 30 days and can be renewed. Read on to know about the eBay alternatives.

eWorldtrade is the world's greatest online B2B marketplace, connecting buyers and suppliers from all over the world. This marketplace now has around 500,000 registered members and a growing database of manufacturers and suppliers.
eWorldTrade assists merchants in locating suppliers for the items they wish to sell. But, if you wish to sell on eWorldTrade as a supplier, you must pay a significant price.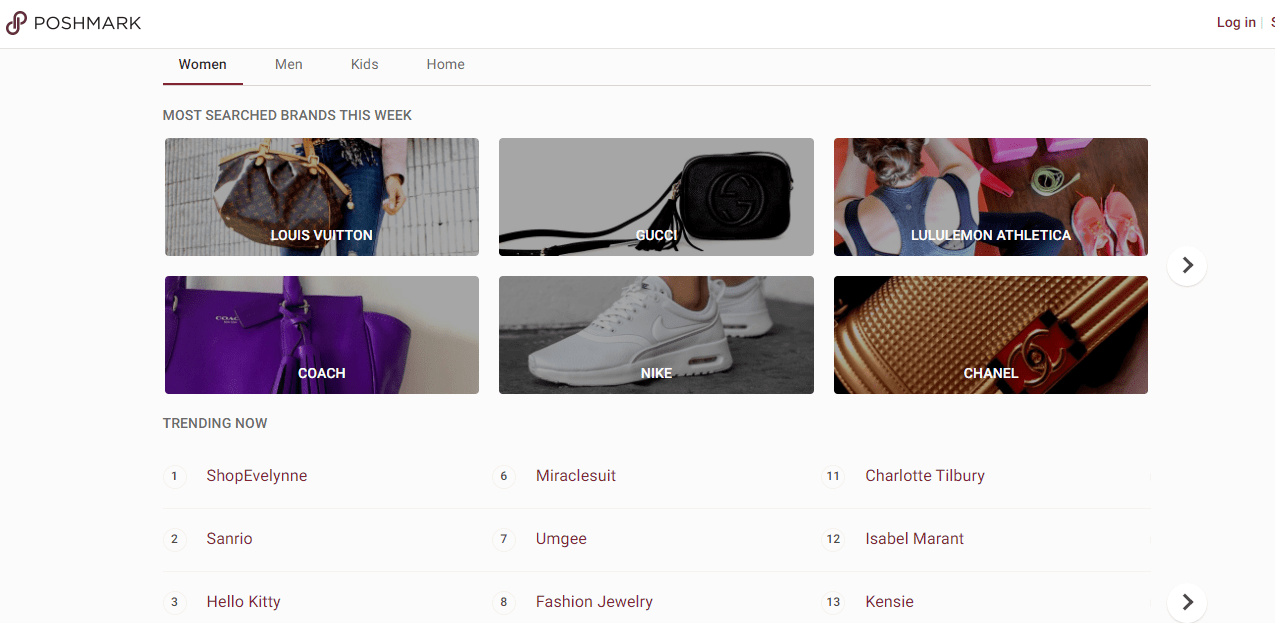 Poshmark is a strong challenger for those wishing to sell used products such as apparel, jewelry, and designer things at a cheaper price. This platform has millions of users and numerous listings centered on used clothing.
But, as the site has grown in popularity, vendors have expanded their offerings to include areas like gadgets, pets, and beauty and health goods. Poshmark has users from the United States, Canada, Australia, and India.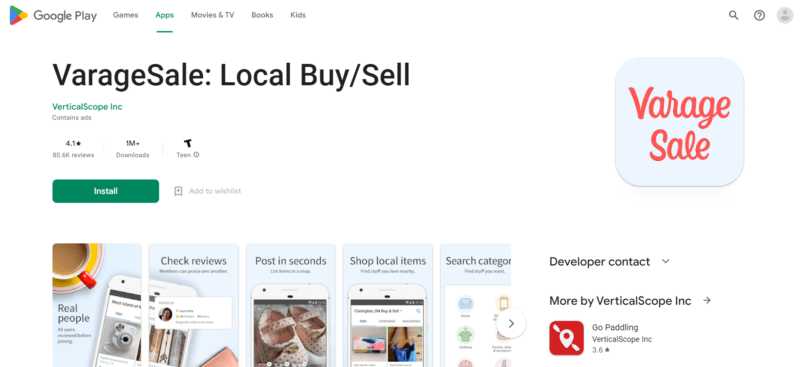 VarageSale is a newcomer to the eCommerce sector. It was founded in 2012 and is exactly what the name implies: virtual garage sales, which puts it squarely in the Classified Ads category of marketplaces. For transactions, the site accepts online payments.
So, while you must still negotiate rates using the site's in-built chat, you can quickly receive payment without ever exiting the platform. Users are also validated and safeguarded by a variety of security procedures. One thing to remember is that Varagesale solely sells to local communities.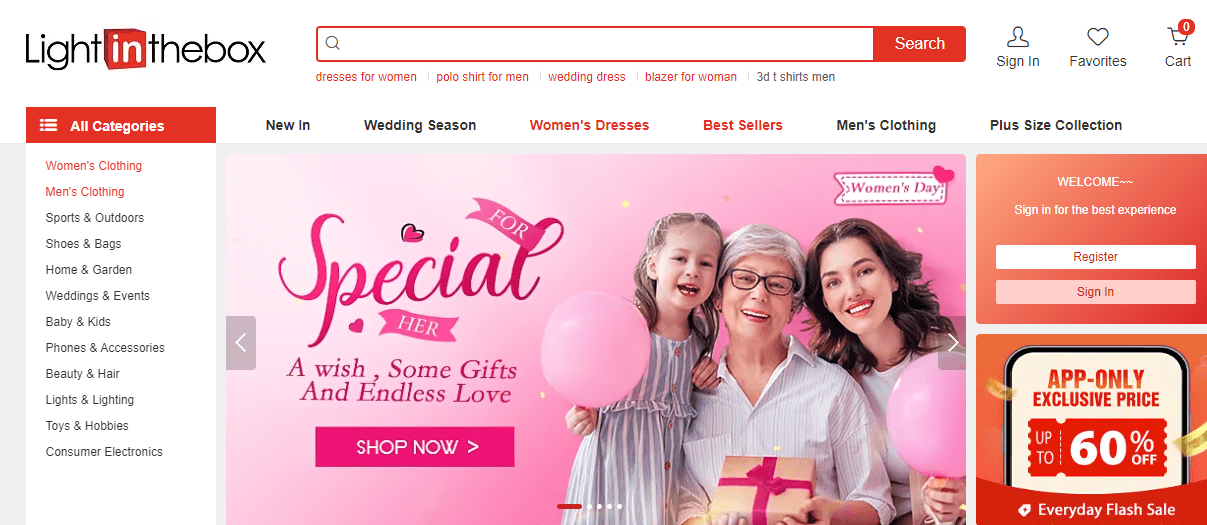 Lightinthebox is a Chinese platform where you can buy and sell anything and is one of the reliable eBay alternatives. They began by focusing mostly on the Chinese market, but have since grown internationally, serving customers in 26 different languages and accepting 48 different currencies.
If you are an overseas seller interested in joining Lightinthebox, you must first create a Merchant Account and organize shipment to their warehouse for every order placed on the site.
From then on, Lightinthebox will manage shipment to the consumer. Selling on Lightinthebox gives you access to their customer support and returns systems.
Also Read: 10 Amazing Sites for Selling Used Items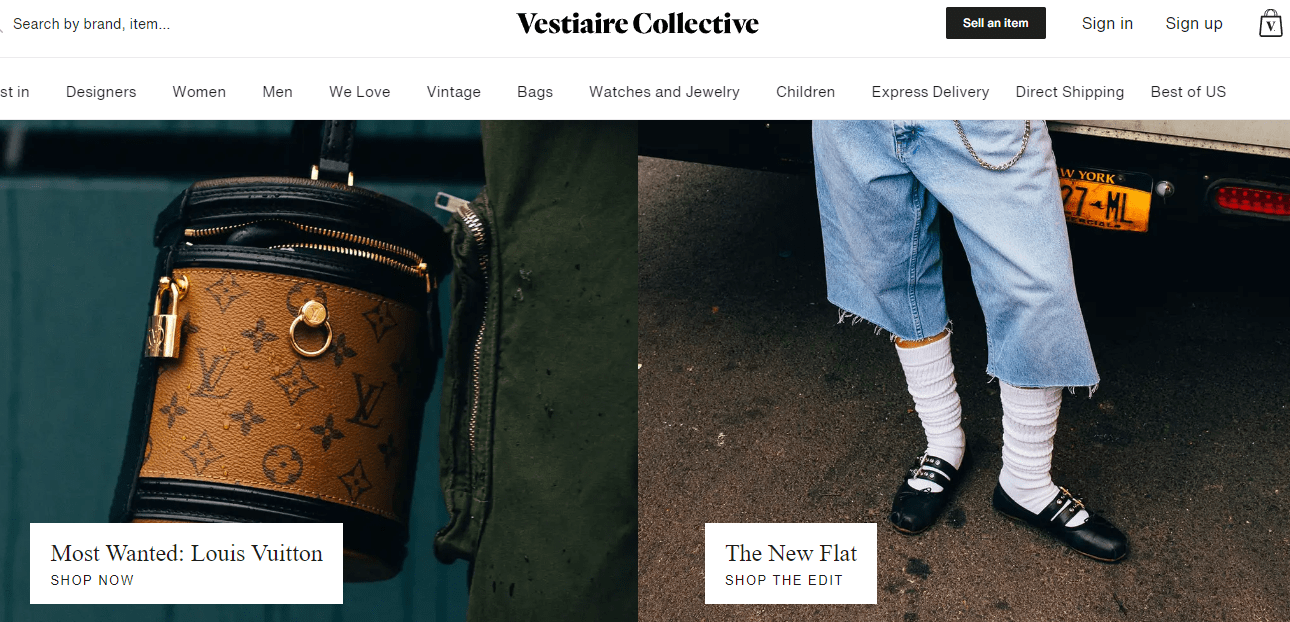 The Parisian Vestiaire Collective began in 2009 and has now expanded to become a global marketplace for reselling pre-owned luxury fashion items.
The platform is designed to make transactions straightforward and transparent for both buyers and sellers, to build a more sustainable future.
Vestiaire pays for all shipping charges! Companies must sign up for a Professional Seller account to have more control over listings and other benefits.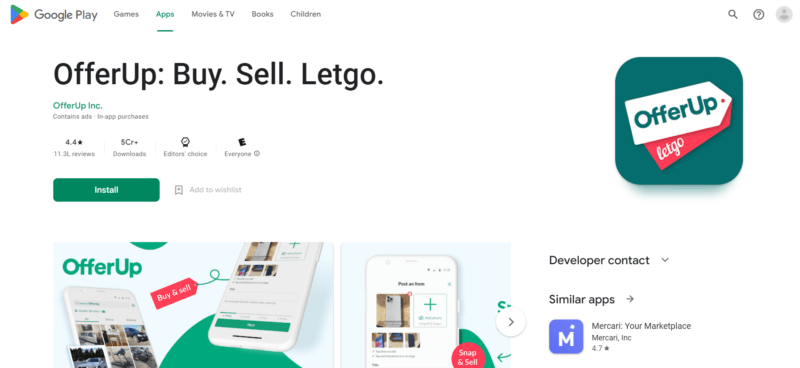 OfferUp is a peer-to-peer selling platform where you can advertise your used, preloved, or unwanted things to other personal users.
The service is mostly based on an app that lets you communicate with and rate fellow users. These evaluations will assist future customers in determining if you are a reliable seller.
There are also possibilities to promote listings and upgrade to a Premium account with more capabilities. Sellers typically have three days following a transaction to ship things. On the flip side, OfferUp seller payments might take a long time. Read on to know more about the eBay alternatives.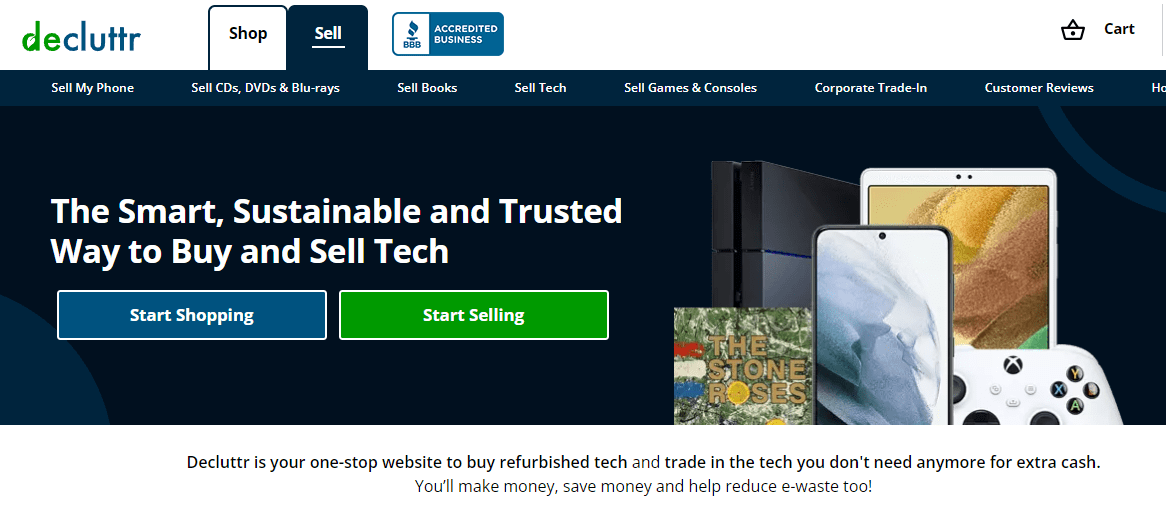 Decluttr is another eBay option for selling electronic items. Decluttr is an online selling platform that specializes in the sale and purchase of secondhand media and electrical equipment.
Decluttr is a clever approach to selling your stuff since, instead of waiting for consumers, you simply tell the site what you want to sell and they provide an instant appraisal.
You must ship your item without charging any shipping expenses and get compensated once the things arrive. There are no fees or commissions on this platform. It's also pretty simple to sign up and begin selling your stuff with only a little data.
Similar to eBay, most individuals sell used or secondhand things on Facebook Marketplace. Facebook Marketplace is free to use since it is driven by the local community.
Rates are reasonable and up for discussion. Facebook Marketplace is mostly used for localized buying and selling. Anybody can establish a local shop and a customer base. It is also considerably easier to market and sell on one of the best eBay alternatives.
Best Sites Cheaper than eBay
There are multiple eBay alternatives out there. But how many of them are cheaper than eBay. Well, let's check out some of the sites like eBay but cheaper. These eBay alternatives can save you a lot of money.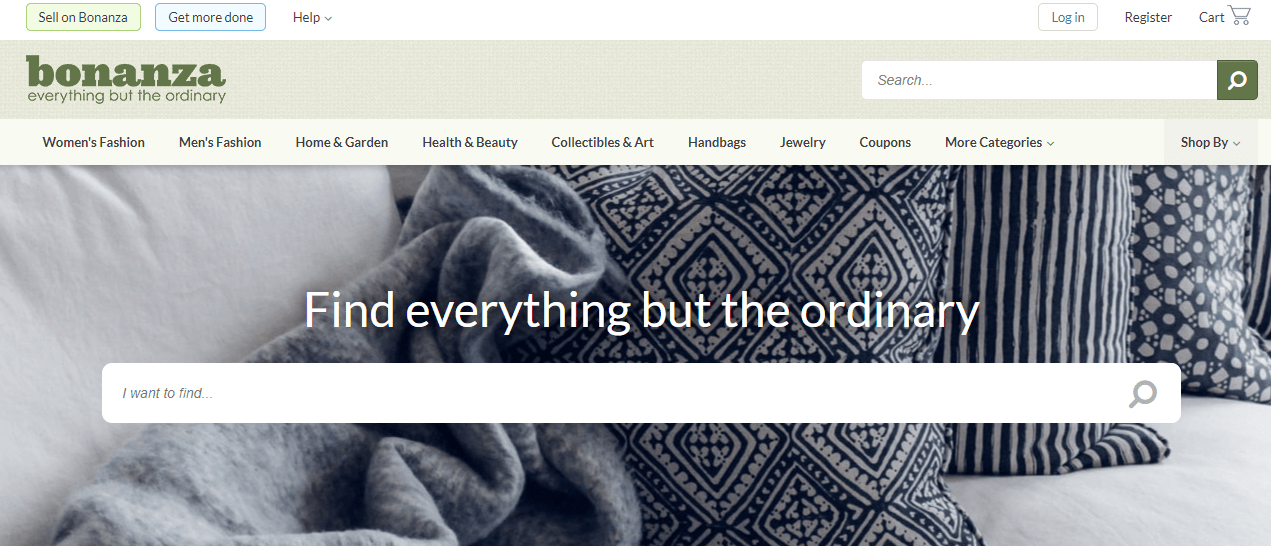 Bonanza is pretty much a newcomer on the scene. What distinguishes Bonanza is that there is no listing price. Instead, only a commission is paid when a product is sold. This means you can openly offer a wide variety of things without worrying about losing money.
Bonanza, unlike eBay, uses a fixed-price structure rather than an auction-based marketplace. As a form of advertising, Bonanza starts sending item listings to Google and Bing. This implies that your chances of selling are better than they would be on eBay.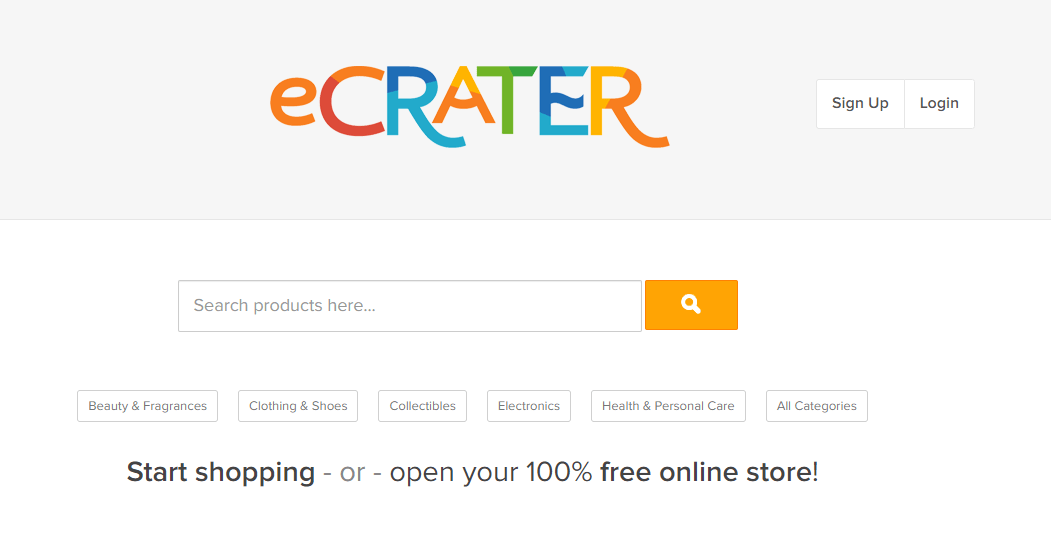 If you're new to selling and find eBay too pricey for a novice, or if you're afraid of losing money, eCRATER can be a nice place to start.
eCRATER is completely free to use. You may start a store with no expenses, and eCRATER will not charge you anything if you generate sales via your promotion.
There is nonetheless a commission on sales generated by the eCRATER service. If you're just getting started and want a no-risk or no-cost solution, this is the place to be. Read on to know more about the eBay alternative India.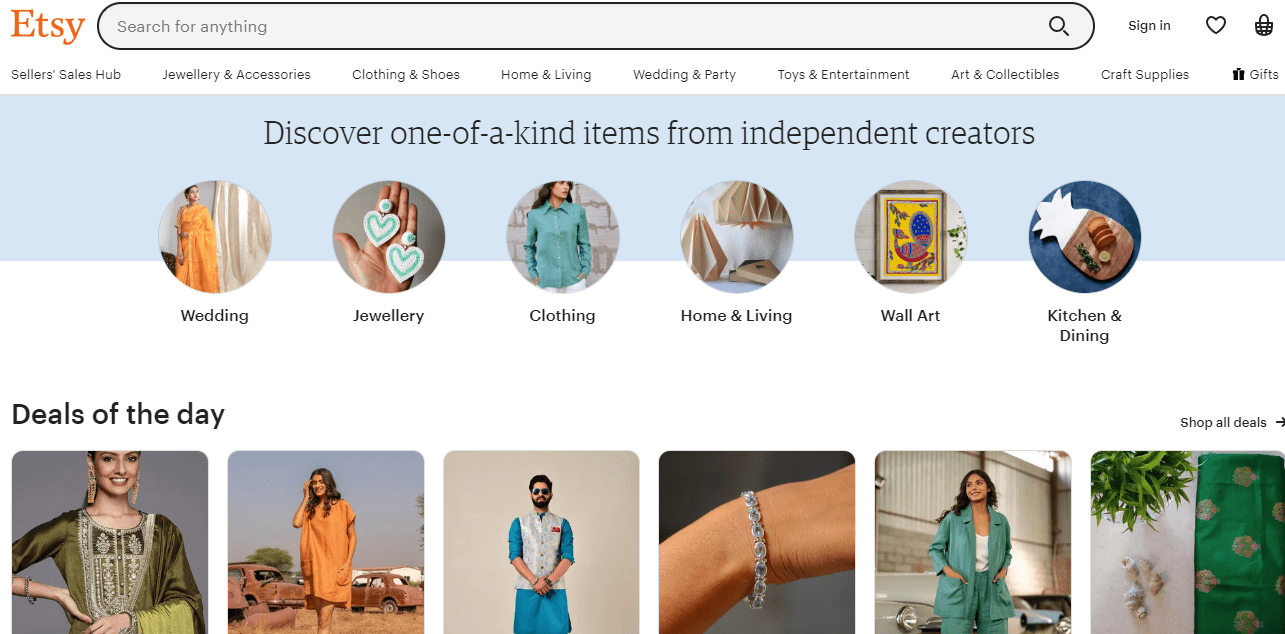 If you want to sell anything handmade or antique like jewelry, apparel, hand-made crafts, etc., Etsy may be the greatest outlet for you.
Etsy, which was founded in 2005, is currently one of the largest virtual communities for trading these kinds of things. It's also one of the most affordable areas to be for both vendors and customers.
The fees for listing products are substantially lower than on eBay, as is the set commission. Etsy listings also live longer than eBay listings making it one of the best options as sites like eBay but cheaper.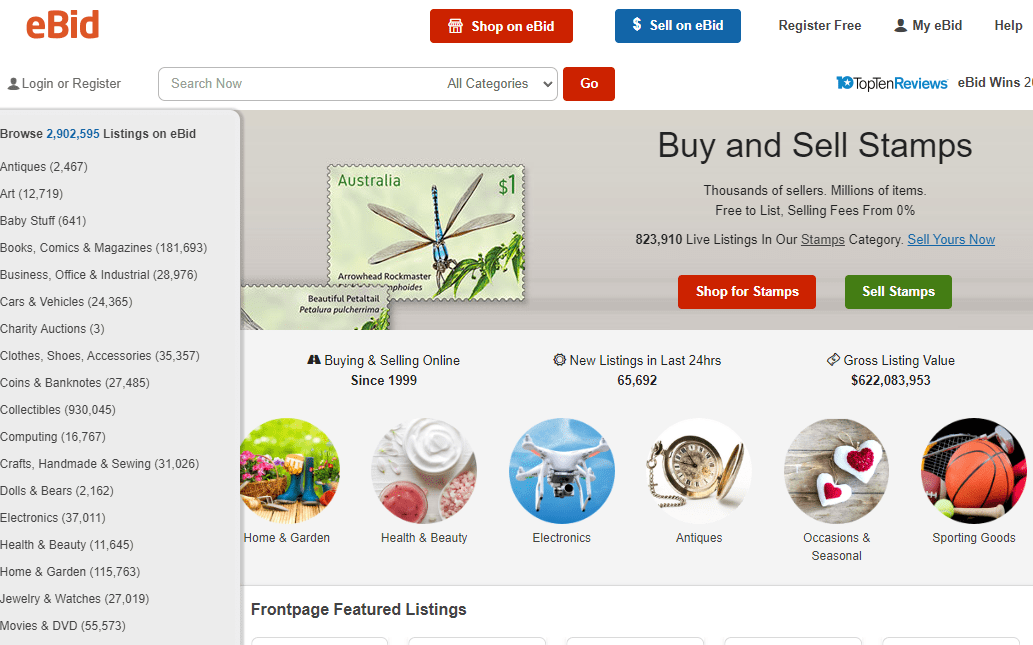 Just from the name, it is pretty clear, that this is a similar auction and bidding-based site like eBay. eBid, like eBay, employs an auction-style system for its product listings, making the transition from one to the other quite simple.
eBid, on the other hand, offers considerably cheaper listing costs and commissions levied on each transaction than eBay. Yet, because you will be dealing with a limited customer base, selling something unique may or may not be a challenge.
Craigslist, which was founded in 1995, is one of eBay's main competitors and is one of the best eBay alternatives. This is the single largest forum for posting classified ads on an online classified website.
On the positive side, unlike eBay, Craigslist does not charge listing or selling fees. Yet, because tasks are done directly and face-to-face, there is no safety net if you buy something and are scammed.
Best eBay Alternatives in India
There are multiple eBay alternatives that you can find across the globe. But if you are from India and want to cover the Indian demographic, then choosing an Indian site can be more beneficial: here are some of the eBay alternative India: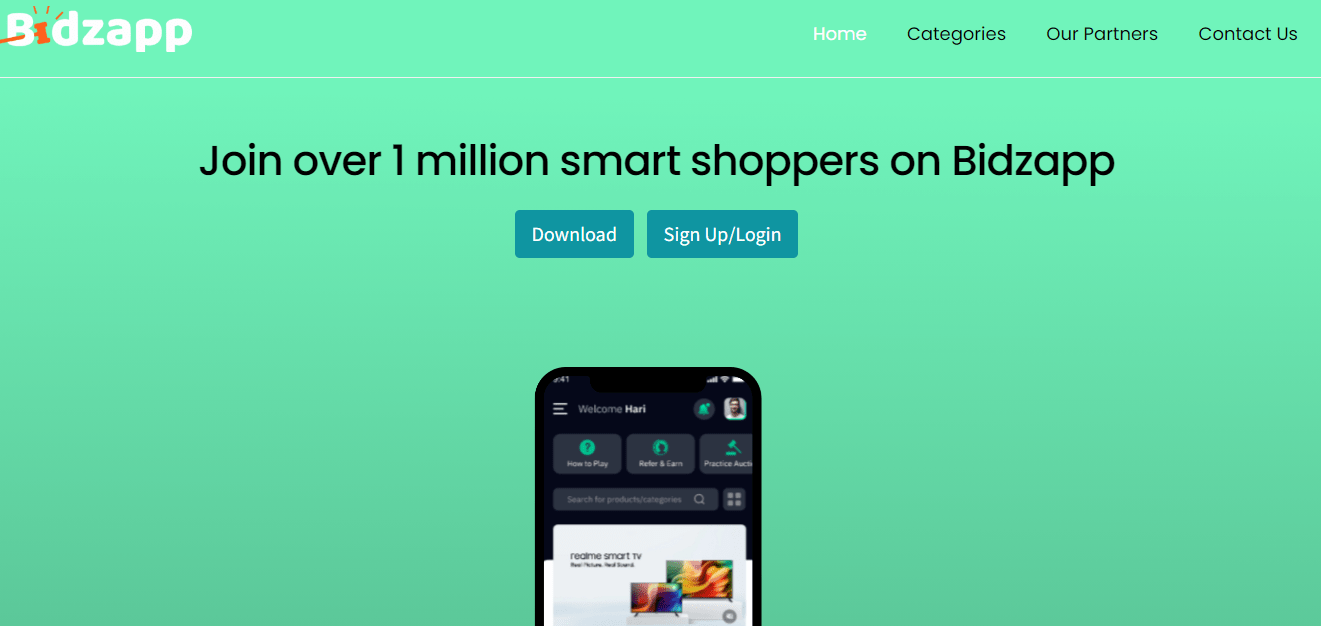 Bidzapp is India's first auction-based e-commerce platform, where you can sell any sort of new product or service from major brands for half the price or less.
On the site, you can discover a large number of customers seeking a variety of things ranging from electronics to mobile phones to appliances.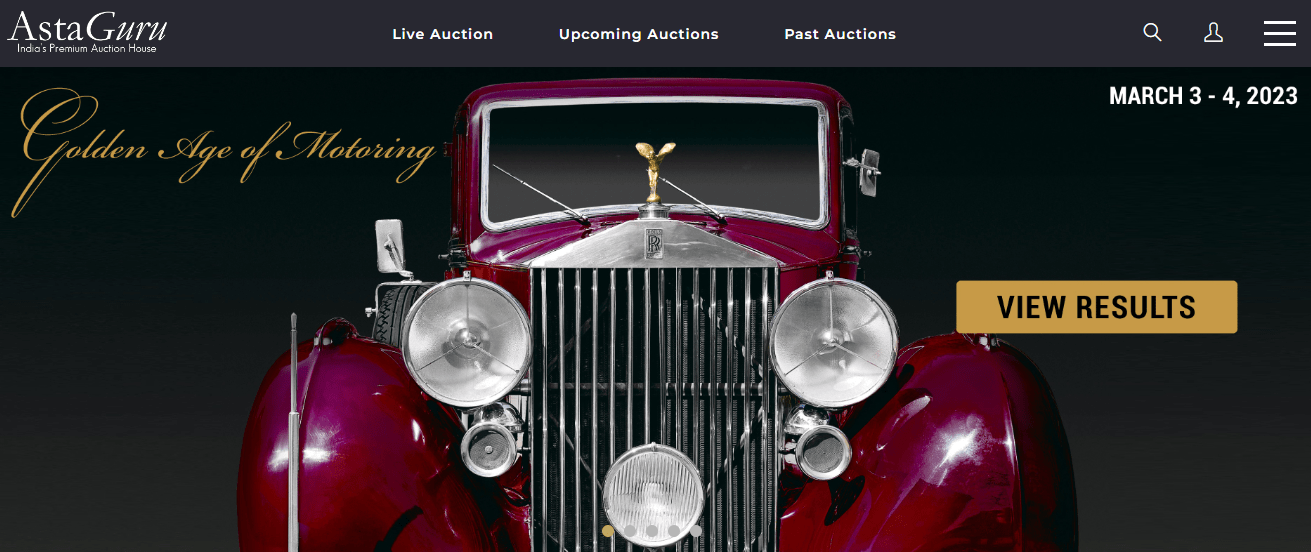 If you are an artist looking to sell your work, AstaGuru is the place to be. This eBay alternative India is a boutique auction site that uses a seamless digital platform to market highly modern and contemporary art, antiquities, and collectibles to a specialized clientele.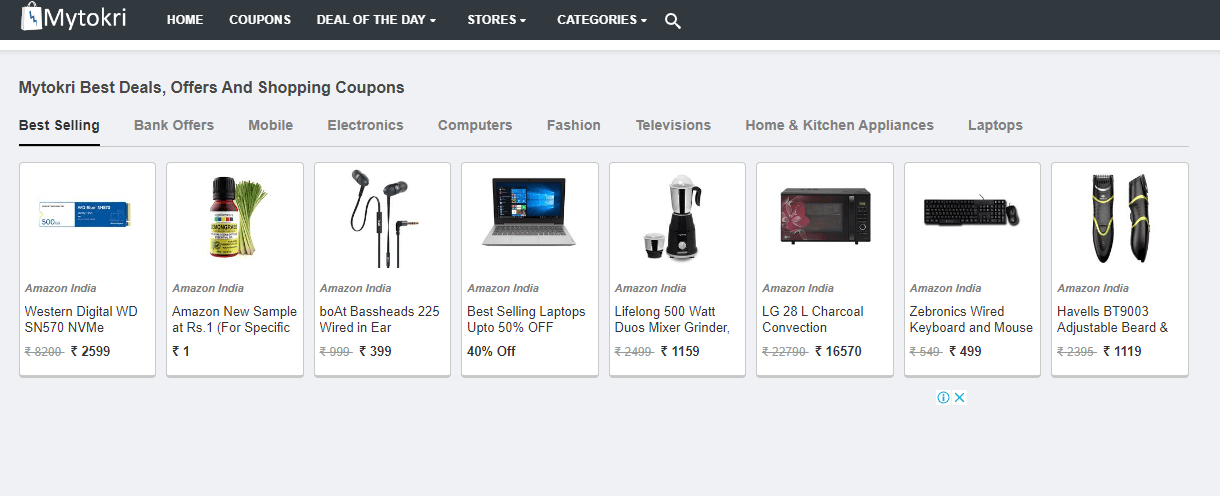 This is a user-based forum and website which helps online consumers to share excellent bargains, and discounts and make a wise purchasing decision. You can quickly sell and auction products, as well as receive attractive discounts and promotional incentives.
Comparison Table 
For easy comparison, we have arranged all the best eBay alternatives and their features in the table given below.
Sr. No.
Site Name
Product Categories
Listing Fee
Commission
1
Amazon
All types of products
Free
USD 0.99 + 8%-15%
2
Facebook Marketplace
All types of products
Free
No
3
Newegg
Tech Products
Membership fees: $29.95/ month, and $99.95/ month.
8% and15%
4
Ruby Lane
Jewelry, art, antiques, etc.
USD 0.19 / listing + USD 69 as maintenance fee
No
5
Not On The High Street
Hand Crafted Items
USD 230 Approx.
25%
6
Mercari
All types of products
Free
10%
7
Reverb
Musical instruments and gear
Free
5%
8
Rakuten
All types of products
USD 33 seller fee + USD 0.99 / listing
8%-15% commission
9
Wish
All types of products
Free (on invitation only)
15% revenue share
10
OpenSky
All types of products
Free
20%
11
Nextdoor
All types of products
Free
No
12
eWorldTrade
B2B
USD 1499
No
13
Poshmark
Fashion, gadgets, and beauty products
Free
Sales under USD 15: USD 2.95

Sales above USD 15: 20%

14
Varagesale
All types of products
Free
No
15
LightInTheBox
All types of products
Free
15%
16
Vestiaire
Pre-loved fashion items
Free
12%
17
Offer Up
All types of pre-loved products
Free
12.9%
18
Dclutter
Media items and gadgets
Free
No
19
Sears Marketplace
All types of products
USD 39.99/month
8% to 20 %
20
Bonanza
All types of products
Free
USD 0.25 + 3.5%
21
Craigslist
All types of products
Free
No
22
Etsy
Handcrafted, art and antique items
USD 0.20
6.5%
23
eBid
All types of products
Free
3%
24
eCRATER
All types of products
Free
2.9% to 12.9%
Also Read: 36 Best Selling Products Online For Higher Profits
Why Look for eBay Alternative?
eBay is without any doubt one of the best platforms, but not everything about the site is well and good. Here are some of the reasons why to look for best eBay alternatives.
Seller Has No Control on the Listing: eBay wants to make sure that the attention is on the items rather than the sellers. It implies they have the option to limit the amount of brand presence they have on each item you sell. Also, eBay has the right to cancel your goods listing at any time.
High Costs Leading to Low-Profit Margins: The eBay fee structure frequently fluctuates based on the type of item listed, the selling price, and whether or not you have an eBay shop. Sellers must pay both an insertion charge and a final value fee. These costs will accumulate over time and severely reduce your profit margins. Particularly when selling low-priced things, this might result in minimal revenues.
Decreased Levels of Flexibility: eBay standards often prescribe and require that you accept only specified types of payments, limit the keywords you can use, include specific content in your listings, and refrain from cross-marketing to other platforms. Furthermore, bargain buyers who are continuously looking for the best discounts can harm profit.
eBay has been the most popular platform to sell and buy new as well as used items online. While it is still one of the best, it can't be the only platform you have to use. With more and more people shopping online, there are several online marketplaces available. There are numerous other eBay alternatives you should consider if you want to sell. You may want to explore these sites for your business to get better opportunities, attract a niche customer base and pay less commission.