India's banking industry has thrown its support behind microfinance lenders after weeks of upheaval and confusion. Major banks like the State Bank of India, Standard Chartered and Citi have all agreed to continue lending to microfinance firms.
The multi-billion-dollar industry was on the brink of mass default. Read more on BBC News
MFIs begin to fill urban home loan gap
Taking a cue from the micro-finance boom, debt is fast becoming a tool for housing dreams for the urban unbanked poor.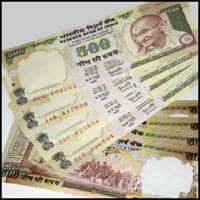 Anil Kumar Pandit, a computer instructor and insurance agent at Mongolpuri, a former resettlement colony, in northwest Delhi, managed to get a home loan despite not having the papers to qualify for a bank loan. Basix, a micro-finance institution (MFI), sanctioned Rs 3 lakh and technical advice from architects to help Pandit rebuild his parents' house, which had collapsed sometime earlier. Read more on Business Standard
MFIs are making profits at the expense of the poorest people – By Anil Dharkar
An estranged wife may not be the most objective witness, so perhaps we shouldn't take everything Malini Bryanna says about ex-husband Vikram Akula as gospel truth.
Writing an Open Letter, her main contention is that many of the ideas adopted by SKS Microfinance were originally hers; she also says the seed money for the whole enterprise came from her family. She also accuses him of ruthlessness and getting rid of people who disagreed with him or were no longer useful to him. Read more on DNA