After the RBI released it's revised draft guidelines for new banking licenses last month, a host of MFI's has announced that they will be interested in acquiring banking licenses.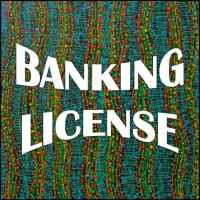 Meeting new bank licensing norms tough for most MFI's
Barring a few top players, banking is likely to be a distant dream for most microfinance institutions in the country. This is because the draft norms on foreign shareholding, minimum capital requirement, and diversified ownership structure would prevent micro-lenders from entering the banking space. BS
Some of the MFI's that have announced their plans to convert into a bank are:
BASIX
'Raising capital for the bank would not be a challenge' – Vijay Mahajan
The Reserve Bank of India's (RBI) quest for financial inclusion through new banking licenses has caught the imagination of social entrepreneur Vijay Mahajan. A day after RBI released the draft guidelines on new bank licenses, Mahajan said the BASIX Group, a financial services conglomerate promoted by him, would apply for one. BS
Bandhan
Microfinance firm Bandhan to apply for banking license
Bandhan, one of the largest microfinance institutions (MFIs) in India, will apply for a banking license soon after the Reserve Bank of India (RBI) comes up with a new banking license policy, a top company executive said Monday. DJ
SKS Microfinance
SKS Microfinance may approach RBI for a bank license
SKS Microfinance, which is passing through rough weather, may approach the Reserve Bank for a banking license, according to sources. "Finer details are being worked out and (SKS Microfinance) may approach the RBI for a licence after the Board of Director's approval," a source said.