Techies quit a job to 'milk' dairy
Four software engineers, former employees of Wipro in Bangalore quit their jobs four months ago and made a paradigm shift right out of the world of technology. They turned entrepreneurs and set up a milk dairy in Kodihalli village of Channarayapatna taluk of Hassan district. TOI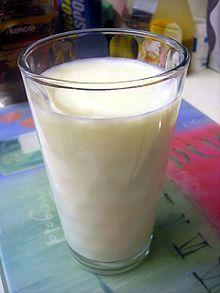 Liquid milk scores over commodities in dairy biz
For those in, or wanting to enter, the dairy business, the real money today is in liquid milk.
While the marketing of liquid milk has been traditionally monopolized by cooperatives – the likes of Amul, Mother Dairy, Nandini, and Aavin – there are now many private players, such as Hatsun Agro Product and Heritage Foods India Ltd, increasingly entrenching themselves in the business. HBL
Billion-dollar Mother Dairy's new strategies to win back market base and go national
Beaten on its home turf Delhi, the $1-bn Mother Dairy is crafting a new strategy to win back its base and go national. But the pre-reforms milk co-op faces a unique constraint: a social mandate that means it can't cut costs or hike prices with the same freedom as competitors. ET
The milky way
Currently, dairy products constitute about 35% of the total packaged food industry in India. About 37% of the milk sold is used for processing, with the organized dairy industry accounting for 20%, and the unorganized sector for 22%. Dahi accounts for Rs 15,000 crore per annum, with the organized sector accounting for 10%. The organized cheese market is pegged at Rs 5,000 crore. With a projected growth rate of 15-20% over the next five years, processed dairy is catching the fancy of organized players.
NCMSL raises $18.5 million in equity funding
Agri-warehousing company National Collateral Management Services (NCMSL) has raised $18.5 million in equity funding. Of this, the World Bank's investment arm IFC invested $6 million, Rabobank's India Agri Business Fund put in $7.5 million and Indian Farmers' Fertilizer Cooperative provided $5 million. The company will use the funds to build more warehouses. ET
SEAF India Invests In Gwalior-Based Food Ingredients Co
SEAF India Agribusiness Fund, an India-focused fund which invests in agriculture-related businesses, has invested in Tropilite Foods Pvt Ltd (TFPL), a Gwalior-based food ingredients company. TFPL invents, adapts, and formulates a variety of value-added food ingredients for fast-growing dairy and bakery industry sectors.
Oxfam Launches Global Campaign To Expose Broken Food Chain
A broken food system and environmental crises are now reversing decades of progress against hunger according to new Oxfam analysis.