Bajaj Auto Finance has renamed its brand identity as Bajaj Finserv Lending. Bajaj Finserv is the financial services company of the Bajaj Group. Its current business lines include Protection through Bajaj Allianz Life Insurance and Bajaj Allianz General Insurance and Lending through Bajaj Auto Finance.
All underlying businesses currently operate with their independent brands. With the intention to build a set of financial services businesses in the coming years that share the Bajaj Finserv Group's common values of Reliability, Innovation and Efficiency and provide customers with high-quality products and services, Bajaj Finserv has undertaken a review of its brand identity.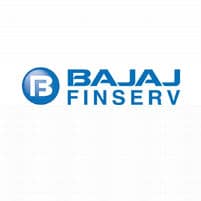 New Business Highlights:
Bajaj Auto Finance:
Bajaj Auto Finance (BAFL) has launched its Construction Equipment (CE) financing and Retail Loan against Securities (LAS) business in the month of April.
The Construction Equipment industry:
Size is approximately Rs. 15,000 Crore where Banks along with select NBFC's are key players. Bajaj Auto Finance Limited launched Construction Equipment financing w.e.f 1st April 2010 in 16 locations. Bajaj Auto Finance Limited would primarily target medium to large customers in the first phase and increases the wallet size in the retail segment at a later stage. The average ticket size of the loan would be Rs. 35 lacs and the loan would be secured against the hypothecation of construction/mining equipment. The infrastructure segment is a thrust area for the Government of India and Construction Equipment Finance is an enabler to participate in the growth of the Infrastructure segment.
Loan against Securities:
The industry size is approximately Rs. 5,000 crore where Banks & NBFC's are key players. Bajaj Auto Finance Limited launched Loan against Securities w.e.f. 1st April 2010 in 7 markets. Bajaj Auto Finance Limited will be offering Retail LAS products to the HNI customer segment where the loan will be offered against the pledge of Shares and Mutual Funds. The ticket size of the loan will be in the range of Rs. 50 Lacs to Rs. 10 crores.
Going forward, Bajaj Finserv has developed a full-fledged branding programme for all its group companies. Customers of any of the group companies will identify & associate themselves with Bajaj Finserv. This creates a single monolithic financial brand in India that will touch the lives of many Indians in years to come. The new identity will be rolled out by each Bajaj Finserv company shortly.