It is important to consider a few factors when choosing the best credit cards in India. Numerous advantages, such as cashback, reward points, and interest-free periods, can be provided by credit cards. Axis Bank Credit Cards have been the first choice of many Indians for some years now. Still, many people don't utilize the features that come with Axis Bank Credit Card. One such feature is online payment. In this article, you will get the complete details about Axis Bank Credit Card online payment. We will also check out Axis Bank credit card payment NEFT, Axis credit card payment online BillDesk, pay Axis credit card bill and much more.
Axis Bank Credit Card Online Payment Guide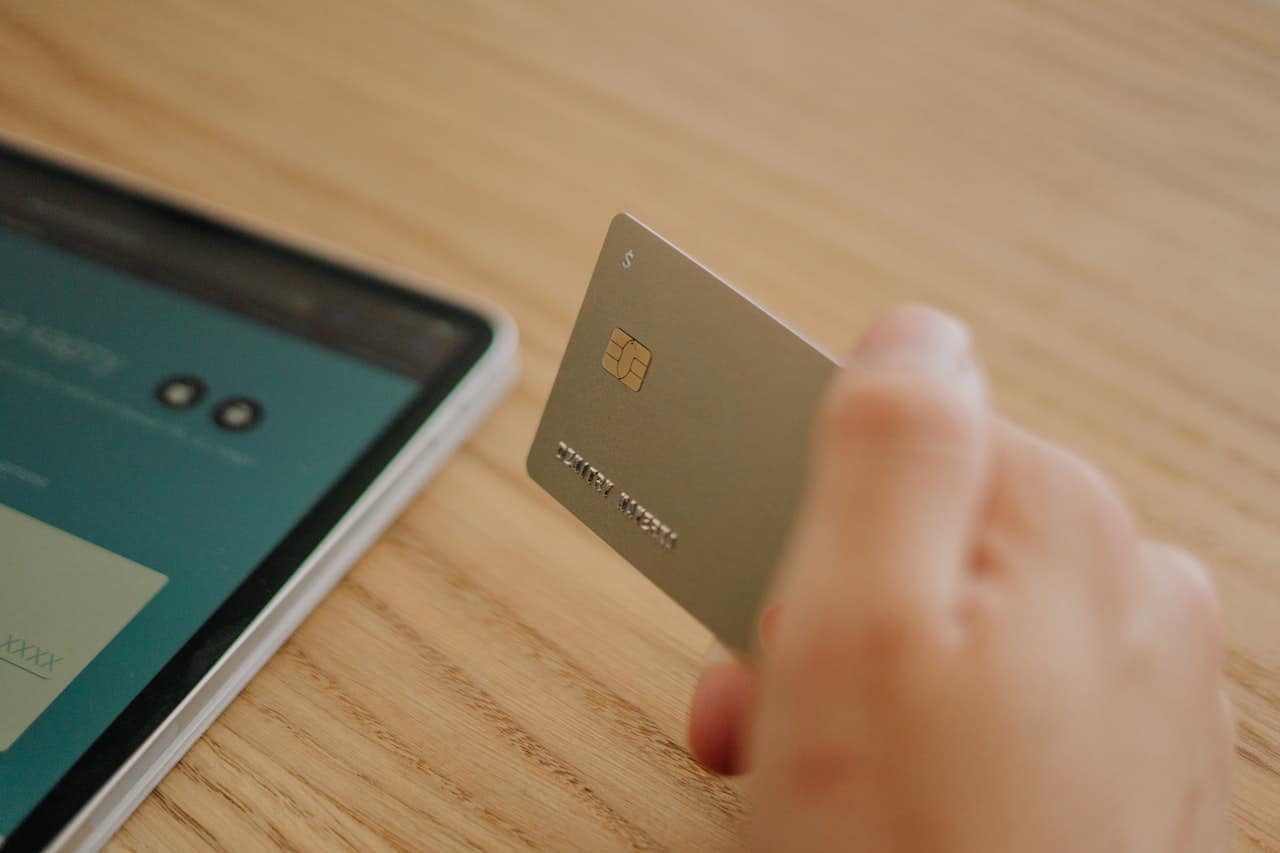 Axis Bank has always provided the best credit cards. The benefits of Axis Bank credit cards include cashback, reward points, and interest-free periods. In addition to that, you can transfer funds and make payments online as mentioned in the section below.
Credit Card Online Payment Process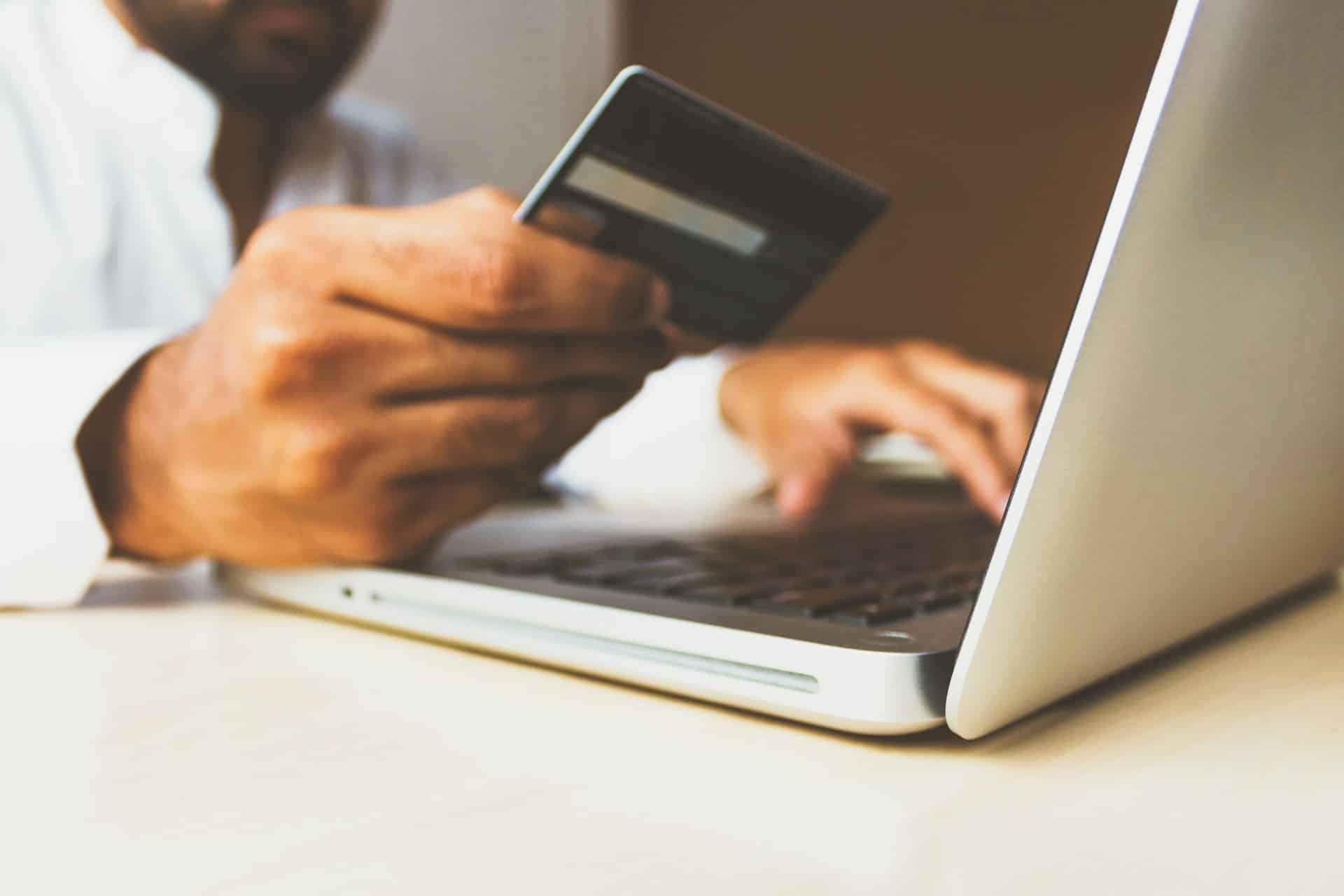 After making purchases with your Axis Bank credit card, you must reimburse the bank for the money that was spent. This has to be done once your Axis Bank credit card statement arrives. It is created for a specific time period. The Axis Bank credit card offers a number of quick and easy options to pay your credit card account, both online and offline.
Pay Axis Credit Card Bill through Internet Banking
One of the most well-liked and practical methods for paying using an Axis Bank credit card is using internet banking. Just follow the steps below.
1. Go to Axis Internet Banking page. Enter your log in details.
2. Click on Credit Cards and after that click on LOGIN button.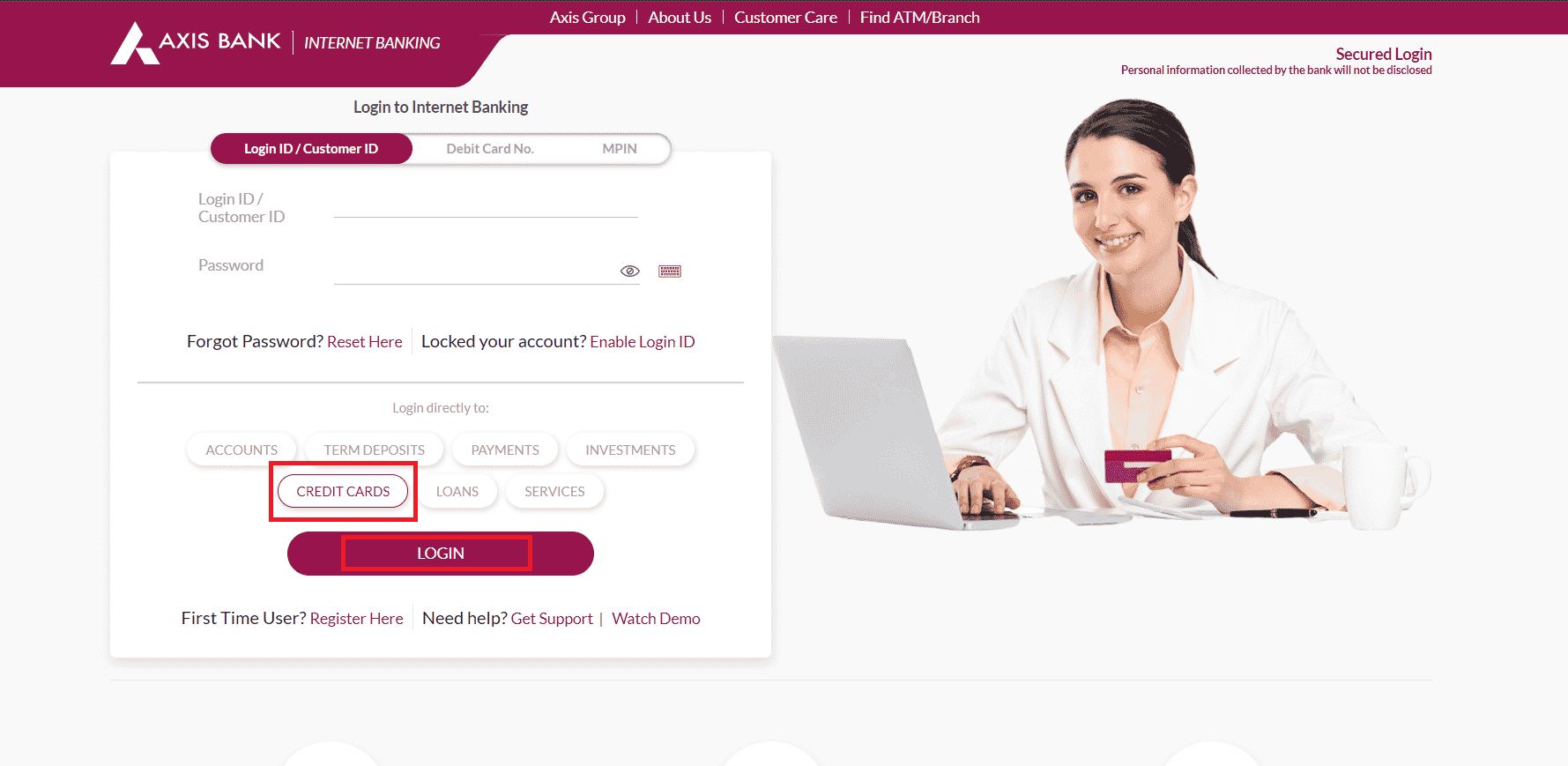 3. Select a credit card.
4. Select Pay Now.
5. Select the account to be debited.
6. Put the amount you wish to pay in here.
7. Click on Confirm To Pay.
Credit Card bill payment using Axis app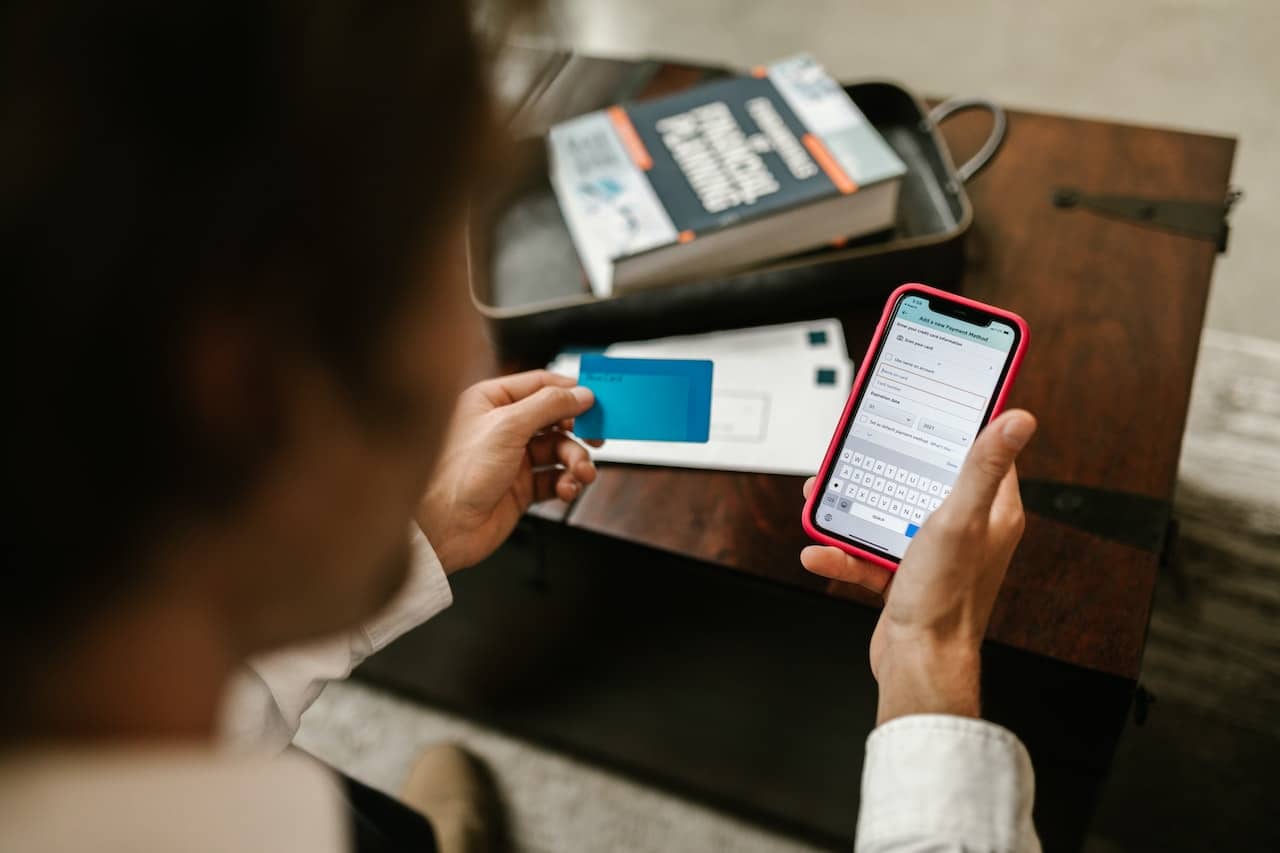 You must sign into your mobile banking account and choose the credit card number from the accounts area in order to make payments through mobile. You can get Axis Bank application by messaging MBANK to 5676782 to receive a link that can be used to download the app.
1. Open Axis Bank app and tap on Login. Enter your credentials and sign in.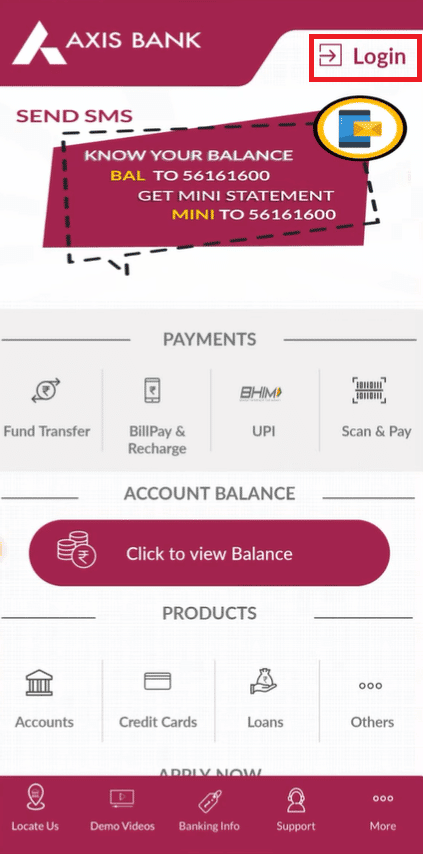 2. Under Quick links tap on Credit Cards option.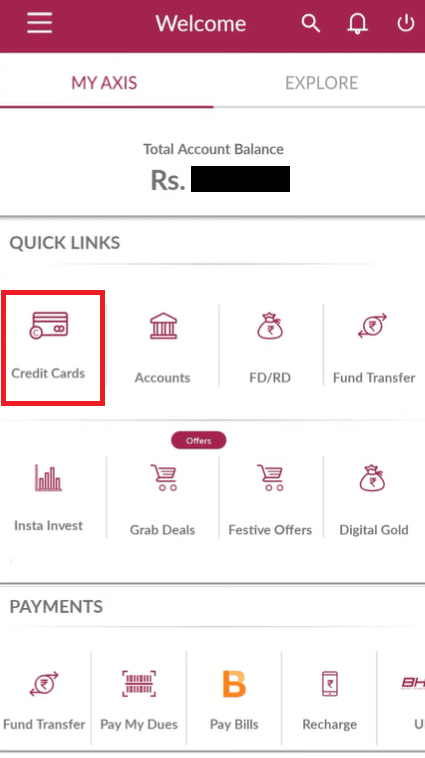 3. Under Know your card section, tap the credit card you want to pay the bill.
4. Scroll down and tap on Pay Now option.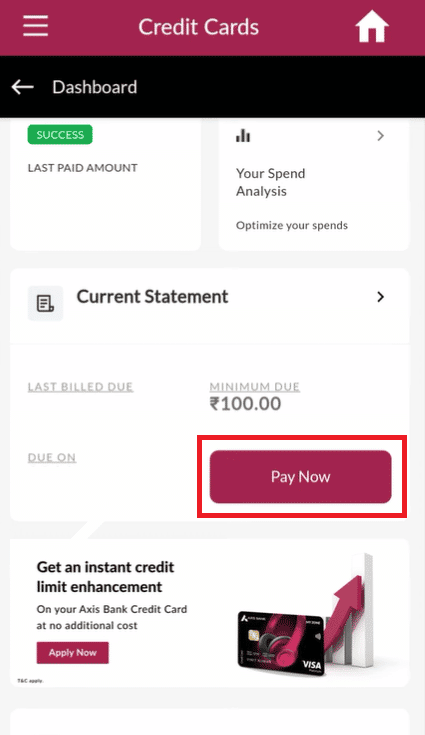 5. Select the amount to be paid and tap on Continue.
6. Finally tap on Confirm To Pay option to make the payment.
Axis Credit Card Payment Online Billdesk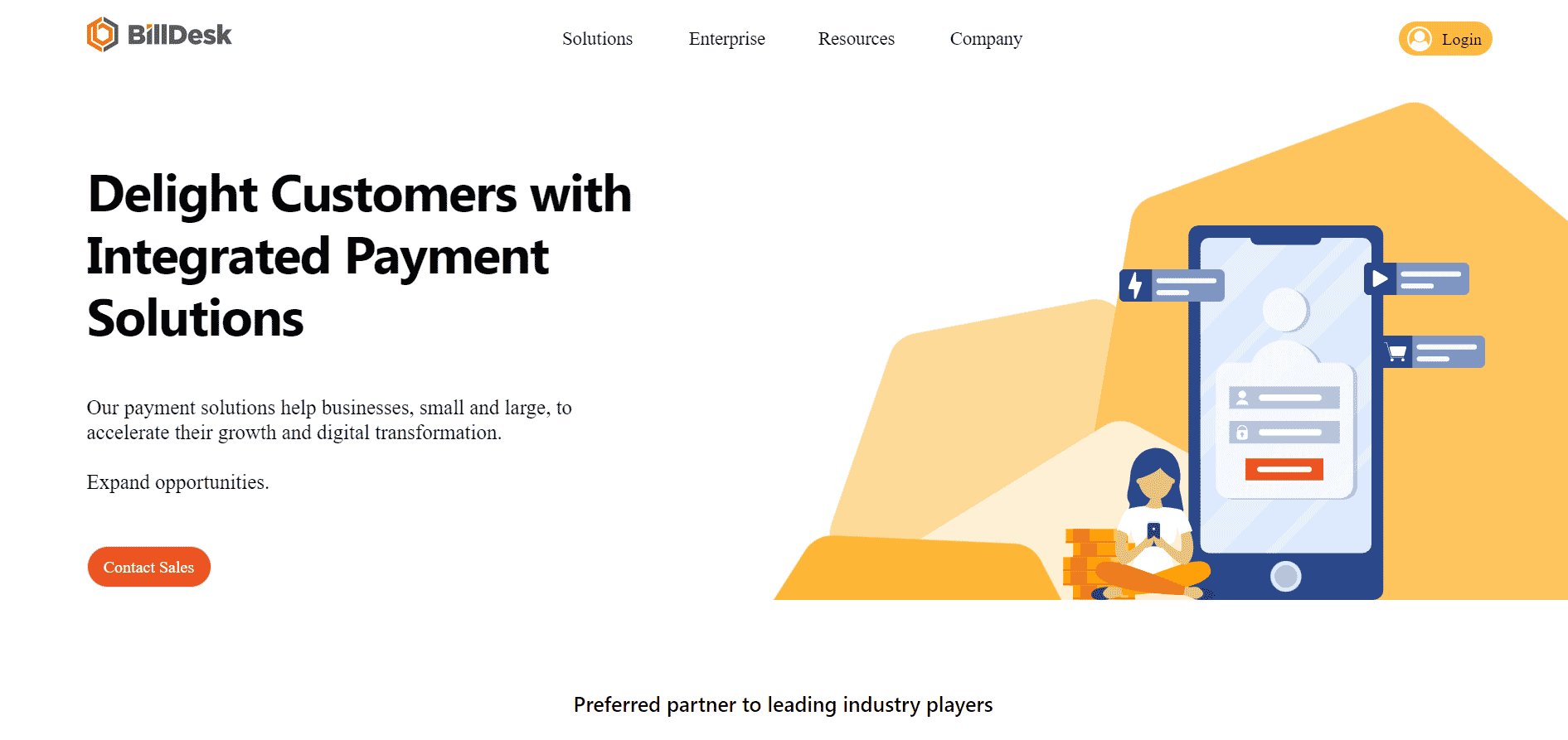 BillDesk is a one-stop online payment service that assists clients in managing, organizing, and paying their continuous and recurring payments. With BillDesk, customers can receive, analyze, and pay all of their bills from various suppliers in one location.
One can pay with an Axis Bank credit card through Billdesk by following these steps.
1. Go to Axis Bank Portal in BillDesk.
2. Click on Pay Now option.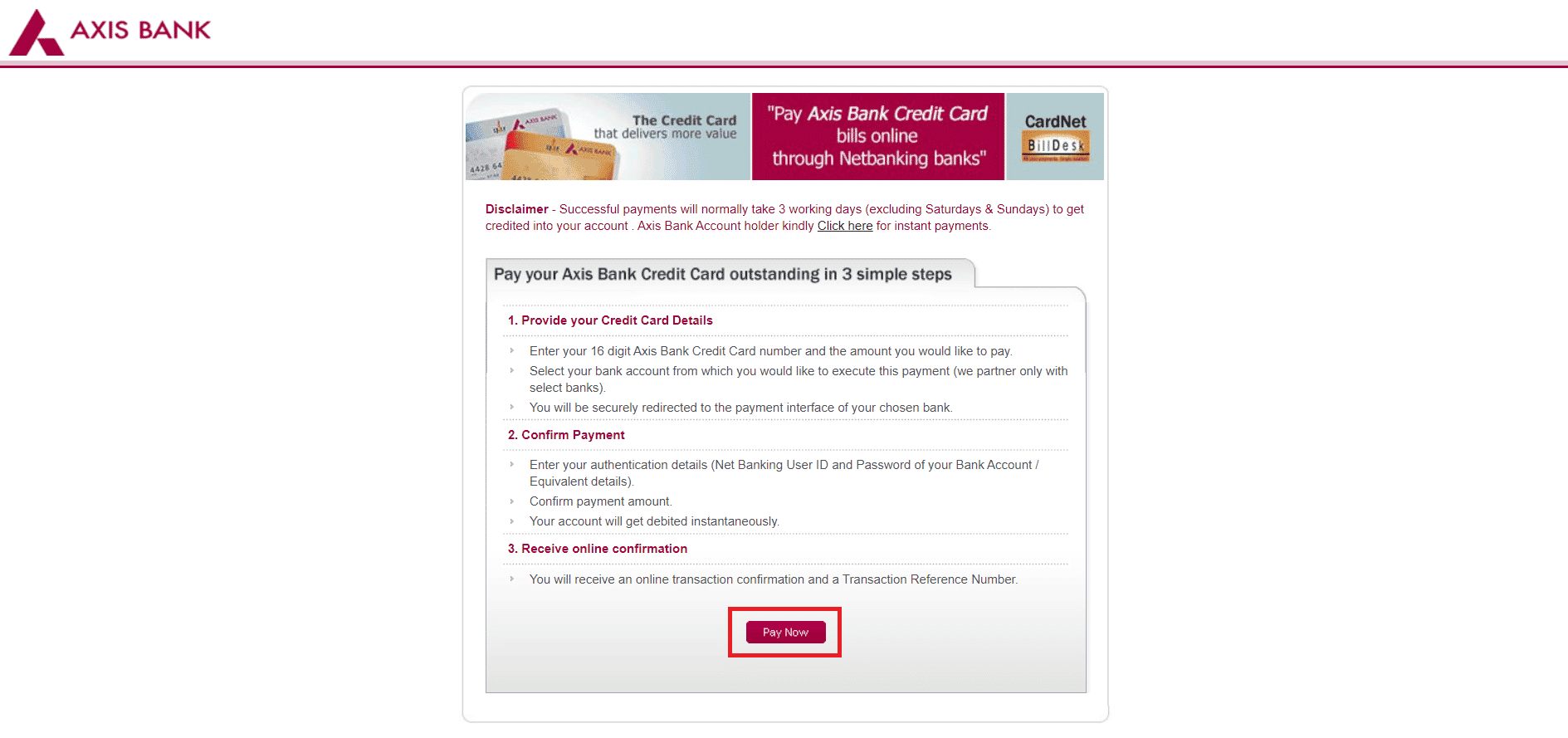 3. Select Card type. As an example, we have selected VISA.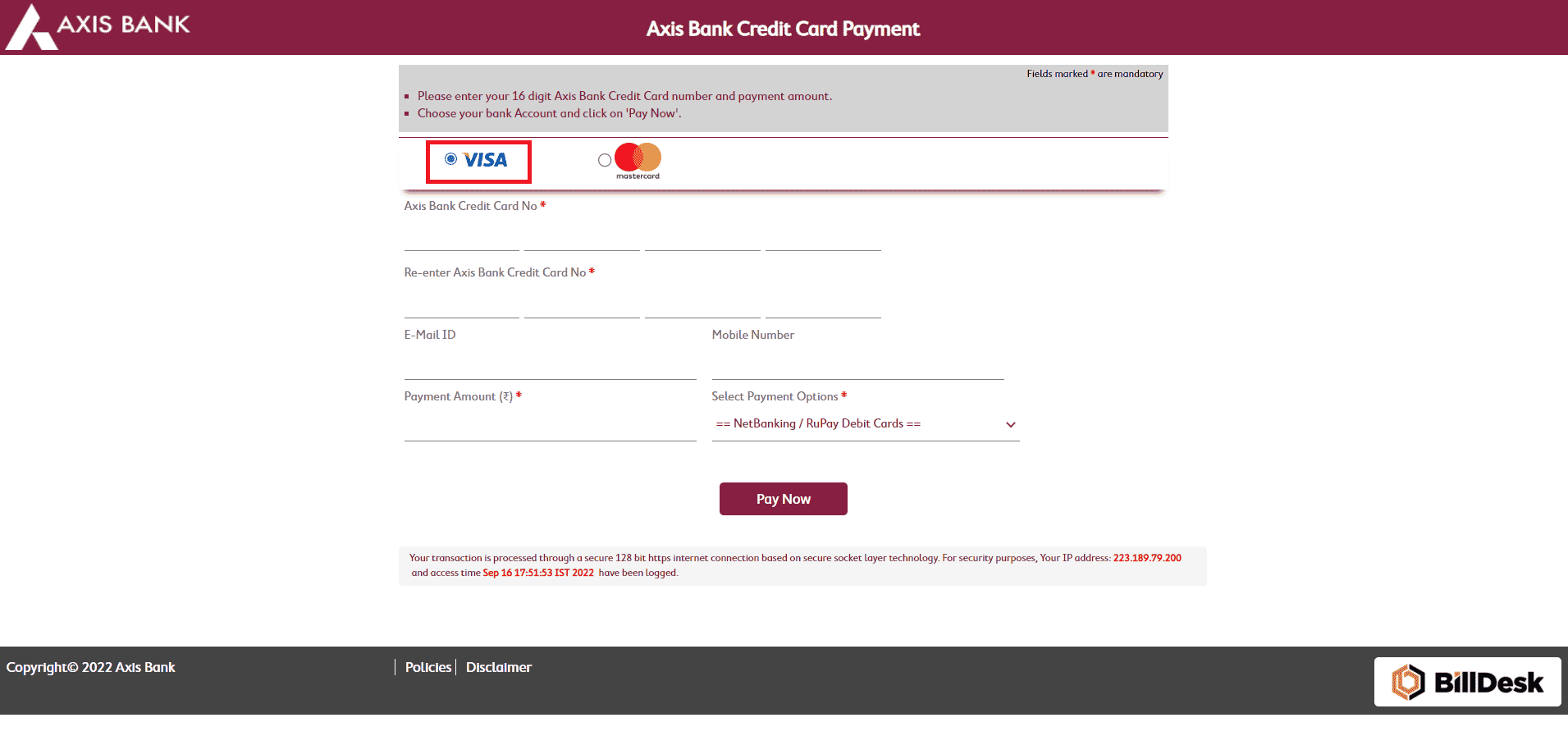 4. Enter your card details, e-mail, payment option, etc.
5. Click on Pay Now to confirm payment.
Axis Bank Credit Card Payment NEFT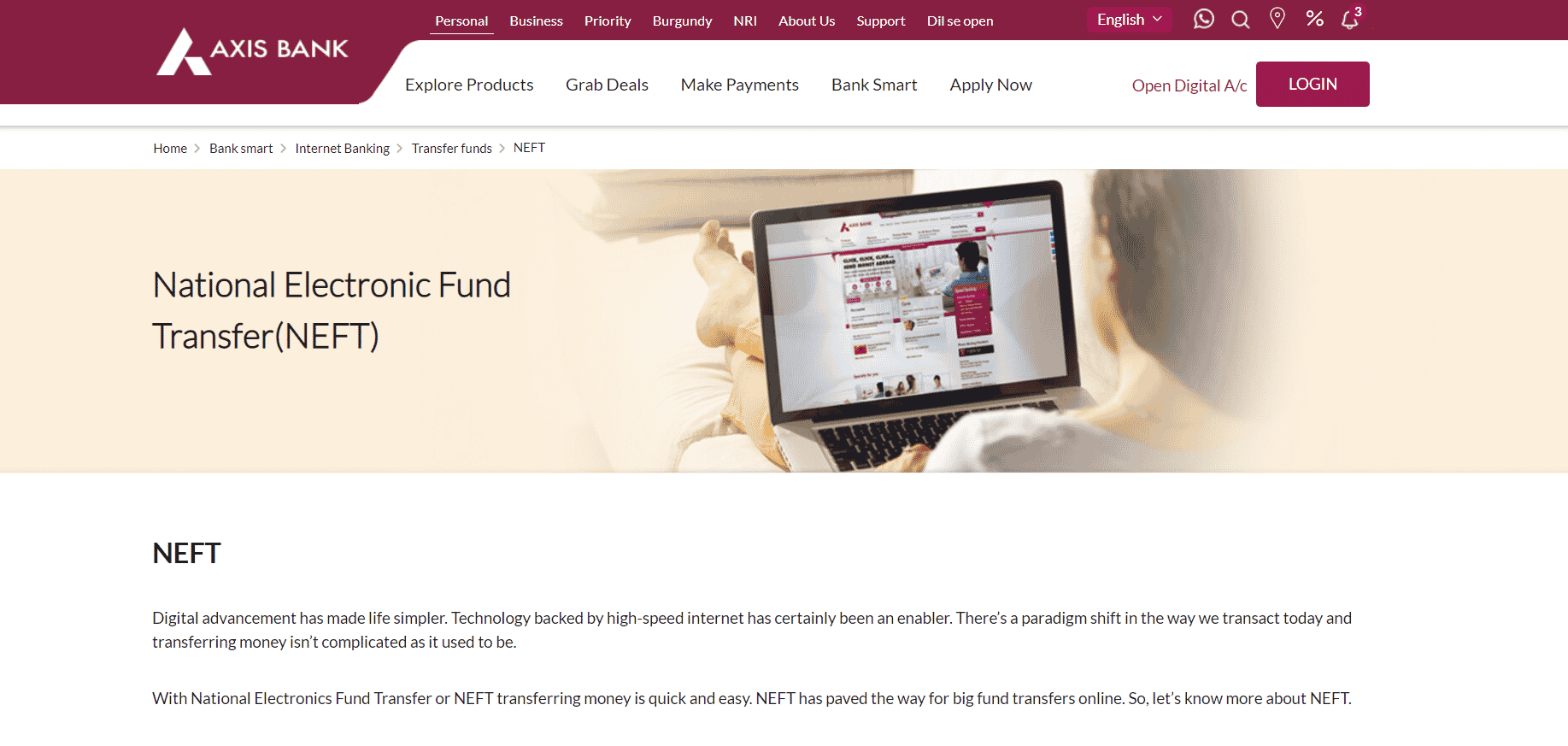 Customers can make financial transfers through Axis Bank in a variety of ways. One such service is the National Electronic Fund Transfer, often known as NEFT. All customers have access to this service, and NEFT services may be quickly used by asking the bank for an online banking username and password.
To pay a credit card bill through NEFT, follow these steps:
1. Enter your username and password to log in to Axis Bank online banking.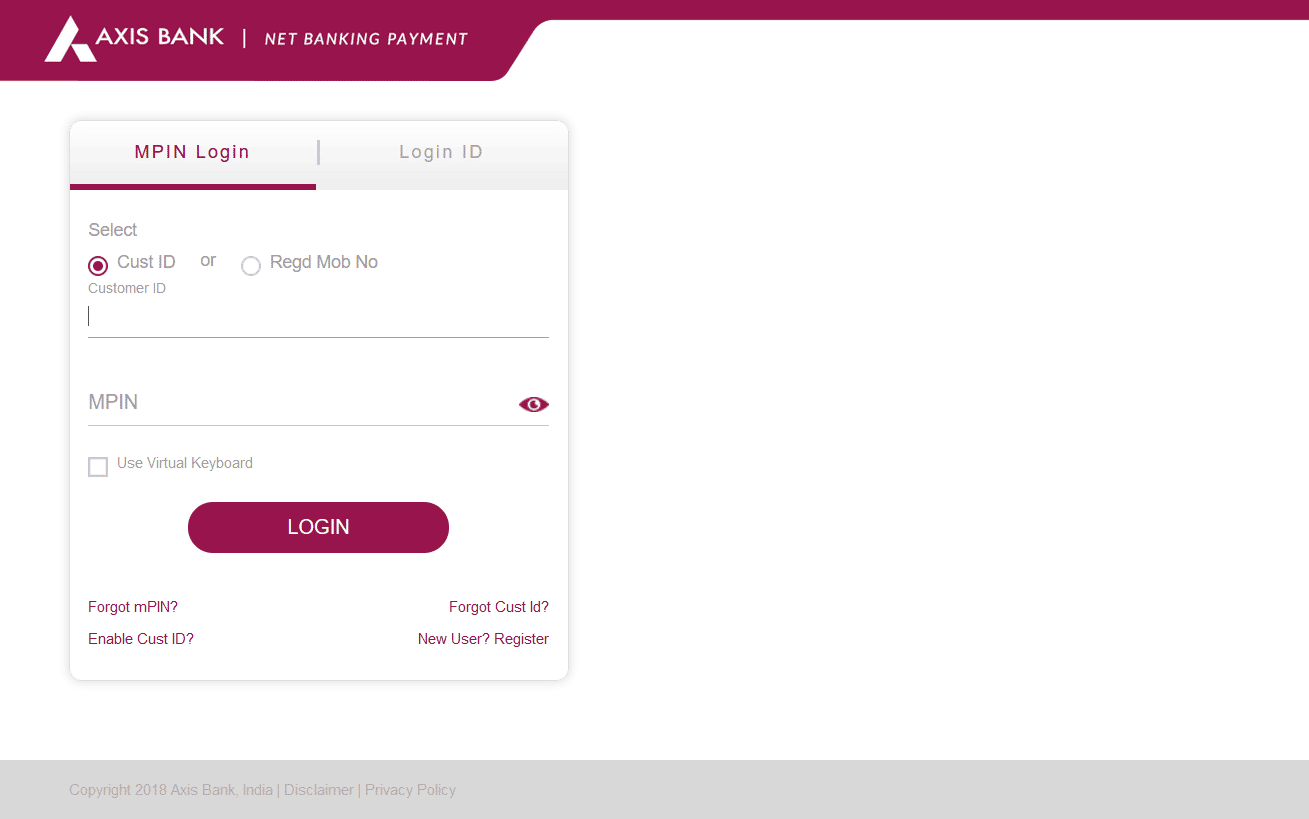 2. The beneficiary needs to be added next.
3. Select the Other Bank Account option under the Transfer Funds section.
4. Complete the information requested by the bank which includes:
Payee name
Payee bank name
Branch name
Account number
IFSC code
5. Confirm the information
You'll receive a confirmation message once the payment is processed.
Fees and Charges for using NEFT
When using NEFT to transfer funds, you are charged a certain amount of fee depending upon the transaction amount. Here is how it is divided.
| | |
| --- | --- |
| Amount of Transaction | NEFT charges for each transaction |
| Till Rs. 10,000 | Rs. 2.50 |
| < Rs. 10,001 to Rs. 1,00,00 | Rs. 5.00 |
| < Rs. 1,00,00 to Rs. 2,00,000 | Rs. 15.00 |
| < Rs. 2,00,000 | Rs. 25.00 |
Benefits of NEFT with Axis Bank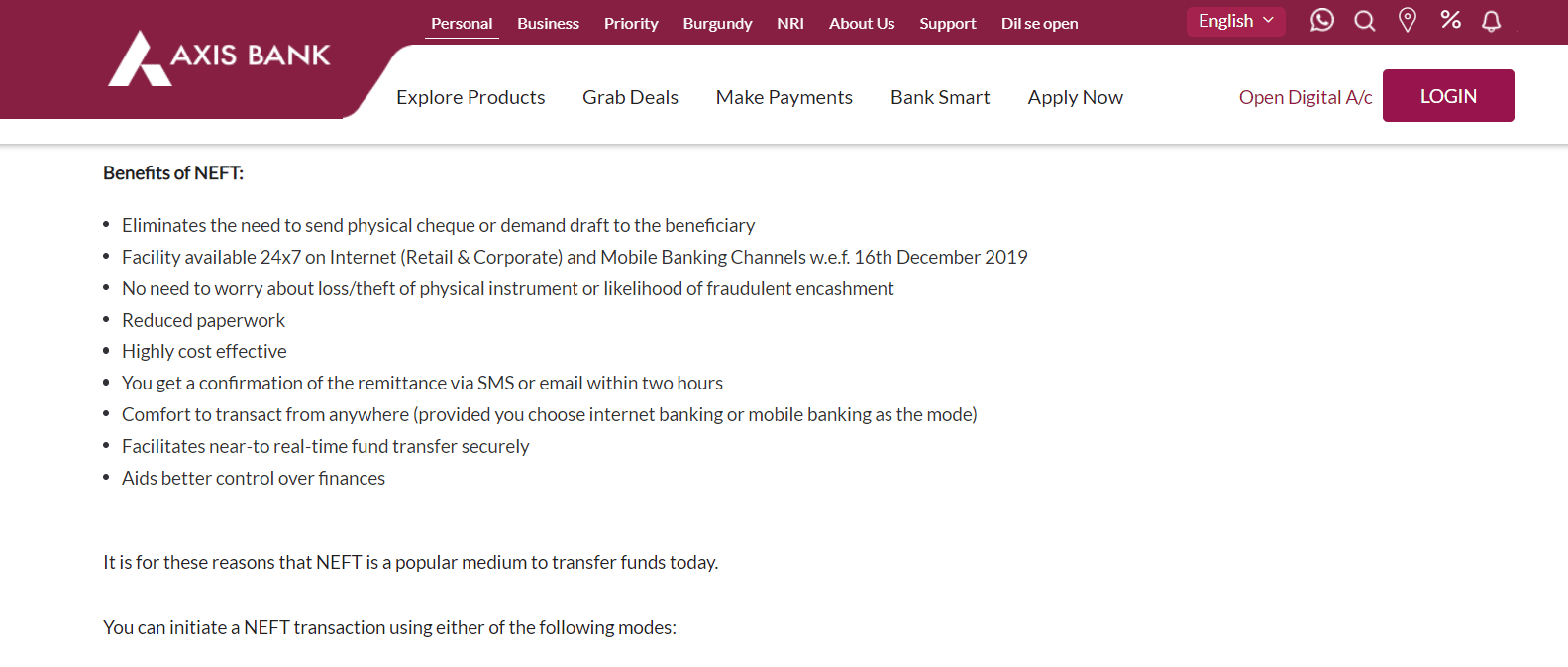 Here are some perks you get by transferring money using NEFT.
Hassle-free.
Powered by RBI.
When compared to other forms of fund transfer techniques, this is a cost-effective choice because of the minimal transaction fees.
This is a reasonably risk-free operation, and even if money isn't moved because of technical difficulties, the account holder will get credit for it.
Also Read: How to pay Credit Card Bill by another Credit Card?
What are the consequences of late Credit Card bill payment?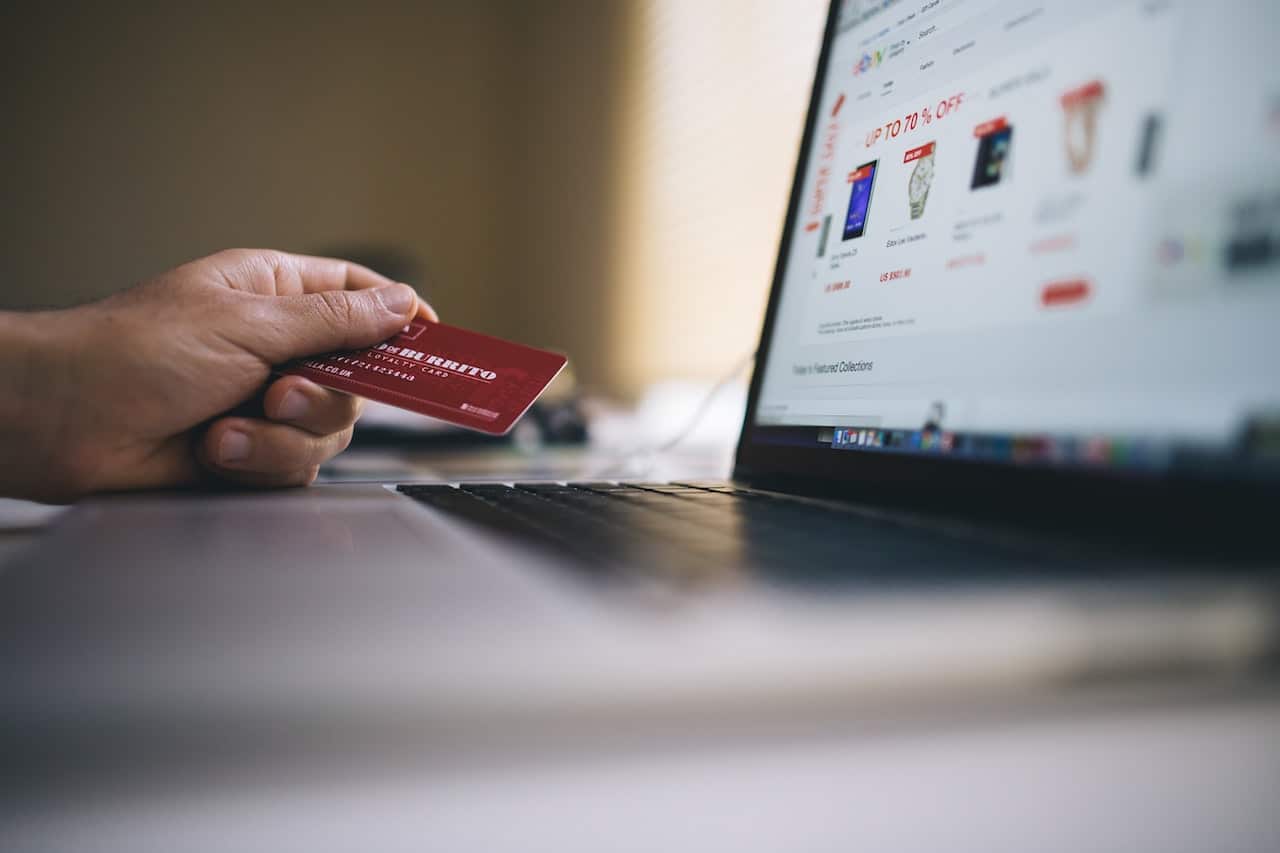 It matters more than you would imagine if you forget to pay your credit card bill. Although your credit card firm won't knock on your door, it will undoubtedly be acting behind the scenes. You must ensure your due date and pay accordingly. There are some consequences you may face if you ignore your credit card bill payment.
Negative impact on your CIBIL score
All banks report their credit products, including loans and credit cards, to CIBIL and other credit information companies too. All payment defaults are noted as well. Therefore, if you apply for a loan in the future (housing, automobile, personal, company, or even a credit card), a bank will pull your CIBIL record to determine your creditworthiness. Your CIBIL record would show a credit card payment default, which would reduce your CIBIL score. As a result of your late payment on your credit card account, you will find it difficult to obtain a loan.
Late charges
A penalty for late or missing payments will appear on your subsequent billing statement. The sum carries over to the following months until you have cleared it all, depending on your bank and the type of card. In the case of an Axis Bank credit card, you may get a penalty of Rs. 100 to 1000 depending upon how much credit limit you have used.
Increase in Interest
In addition to the late fee, you will be required to pay interest, which is charged at an extremely high rate of between 18% and 30%. You will be required to pay interest on any subsequent bills in addition to the one you just paid. This means you won't be eligible for interest-free financing and you must pay your current account as well as all subsequent bills right away to avoid incurring interest.
You can check your CIBIL score so that you will be aware of what needs to be done to improve your score. You can check your CIBIL score online easily. Axis Bank demands a CIBIL score of 750 or more.
We hope you understand how to make Axis Bank credit card online payment. We also covered Axis Bank credit card payment NEFT, Axis credit card payment online BillDesk and the consequences of late payment. Go ahead and pay Axis credit card bill using the methods you just learned.