If you are thinking of ordering your meal on DoorDash, it's natural to wonder what kinds of payment methods they accept. Well, when it comes to food delivery, DoorDash offers convenient payment options for a smooth transaction. In this article, we'll provide all the information about DoorDash payment methods so you can easily choose the best one for you. We'll also compare and contrast Earn by Time mode vs Earn per Order mode. So, whether you're a customer or a Dasher, this article is for you.
All DoorDash Payment Methods and Earning Modes
Now, let's look at the different payment methods DoorDash offers and explore the flexibility they provide:
1. Cash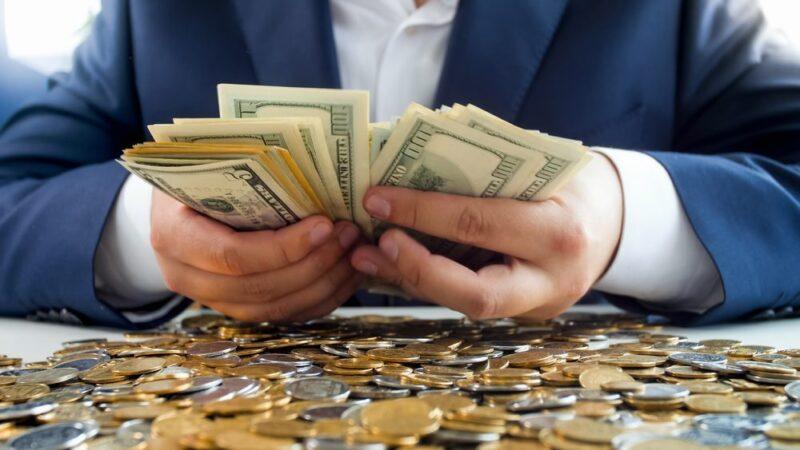 When it comes to payment options on DoorDash, it's important to note that cash payments are handled differently depending on the specific situation. Here's what you need to know:
No Cash on DoorDash App: For orders made within the DoorDash app, cash payments are not accepted. DoorDash temporarily allowed cash payments in the past, but this feature has not been reintroduced since the COVID-19 pandemic. So, if you're using the DoorDash app for your order, cash is not an available payment method.
Cash on DoorDash Drive: However, if you're ordering directly through a restaurant's website and they utilize DoorDash as their courier through DoorDash Drive, there is a chance you'll encounter a Cash on Delivery option. DoorDash Drive is a service provided by DoorDash for merchants to handle their own deliveries.
2. Credit/Debit Card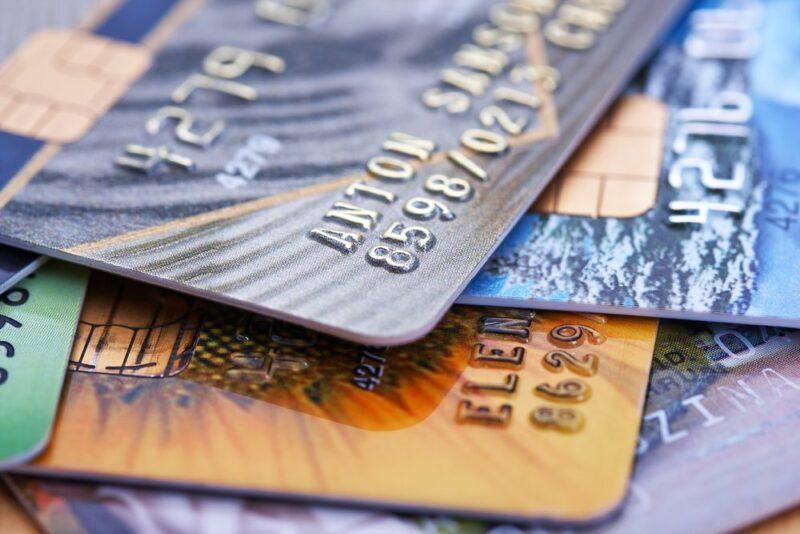 When it comes to convenience and ease of use, DoorDash offers a reliable and secure credit/debit card payment option. Here's what you should know:
Securely Add Your Card Information: To utilize this payment method, all you have to do is securely add your card information to your DoorDash account. This process ensures the safety and confidentiality of your personal data, giving you peace of mind while making online payments.
Fast Hassle-Free Payments: Once your card information is stored, you can enjoy fast and hassle-free online payments. With just a few clicks, your order is on its way, and you can focus on the excitement of receiving your delicious meal.
Multiple Cards, Multiple Choices: The beauty of DoorDash credit/debit card option lies in its flexibility. You have the freedom to add multiple cards to your account, allowing you to choose your preferred payment method for each order.
3. Google Pay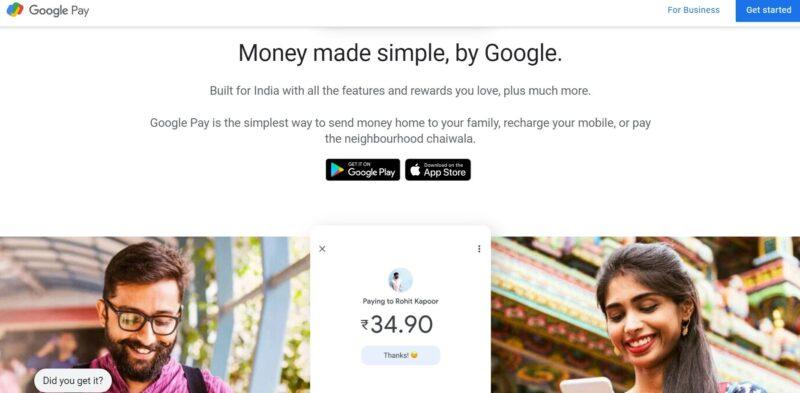 For those who prefer the convenience and security of Google Pay, you'll be delighted to know that DoorDash seamlessly integrates with this digital wallet. By easily linking your Google Pay account to your DoorDash profile, you can enjoy swift and protected transactions without the hassle of manually entering your card details.
4. Apple Pay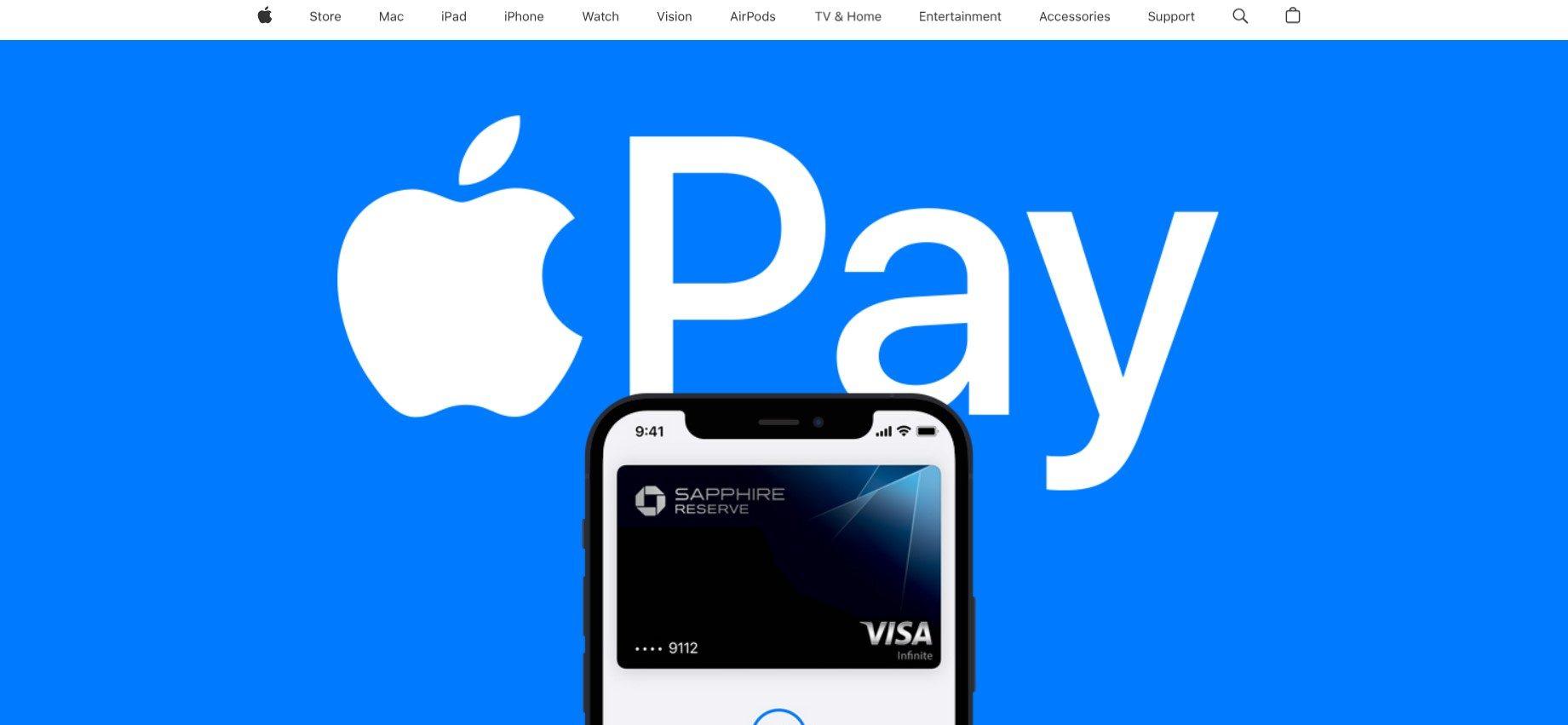 When it comes to payment options on DoorDash, Apple Pay provides an extra layer of security compared to regular debit, credit, or prepaid cards. Apple Pay employs advanced security measures to safeguard your payment information. With features like device-specific security codes and biometric authentication (such as Face ID or Touch ID), you can enjoy peace of mind knowing that your financial details are protected.
5. Gift Cards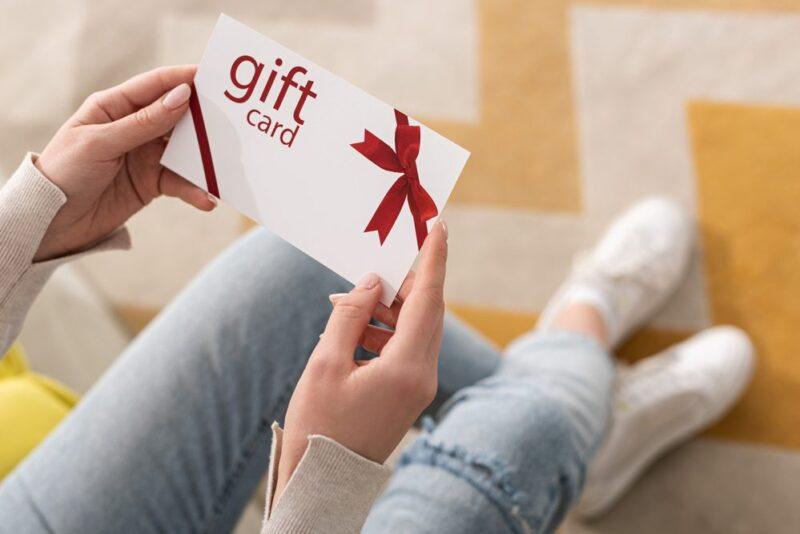 Now, let's talk about gift cards, a versatile payment method for DoorDash orders. It offers its own gift cards that can be utilized to cover everything related to your online purchases, including the cost of the food, service and delivery fees, as well as tips for your driver. These DoorDash gift cards are designed specifically for use within the DoorDash app or website, making them a convenient and versatile payment option.
6. Venmo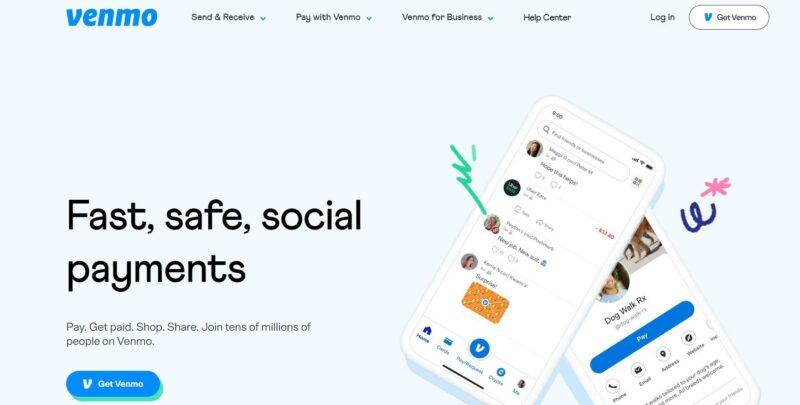 For those who are regular Venmo users, linking your Venmo account to DoorDash can provide a hassle-free payment experience. Like Google Pay and Apple Pay, linking your Venmo account to DoorDash eliminates the need for entering card details and provides a seamless checkout process.
7. PayPal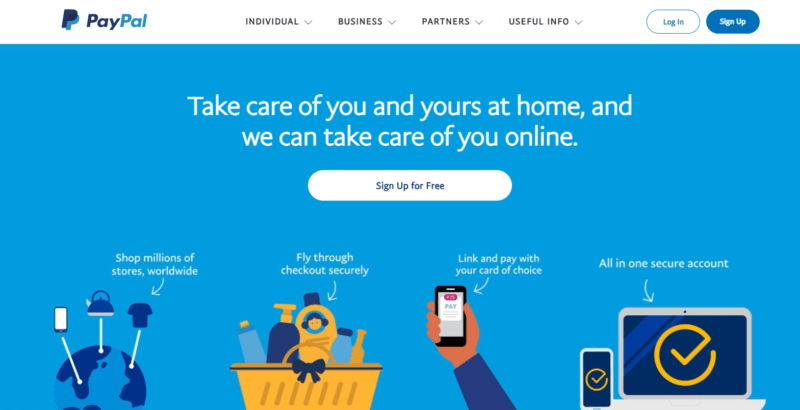 For all you PayPal enthusiasts out there, rejoice! DoorDash accepts this popular digital payment method as well. Link your PayPal account to your DoorDash account, and you're good to go.
With advanced encryption technology and robust fraud detection systems, PayPal safeguards your personal and financial information. Plus, PayPal offers buyer protection, allowing you to dispute a transaction if any issues arise.
If you don't see PayPal as a payment option on your DoorDash account, it may be because PayPal is not available in your country or region. It only accepts PayPal payments in specific countries and regions.
Also Read: Does PayPal Refund Money if Scammed? Full Guide
8. Cash App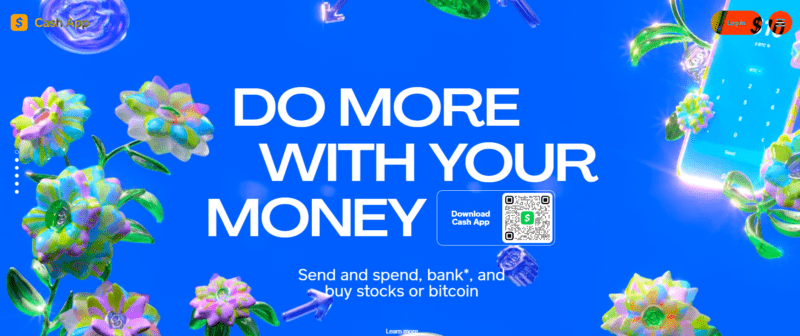 DoorDash allows customers to use Cash App debit cards as a payment option. Cash App is considered as one of the secure DoorDash payment methods due to its utilization of encryption technology to safeguard users' financial information from potential hackers.
To utilize Cash App for purchasing food through DoorDash, you must first add Cash App to your account. Once your Cash App account is linked to DoorDash, you can use any approved payment option to pay for food delivery. For added convenience, you have the option to set Cash App as your default payment method on DoorDash.
9. DoorDash Credits
Obtaining DoorDash credits directly from the platform is another method available to users. When faced with issues related to their deliveries, such as problems or errors, DoorDash may compensate customers by issuing them credits. These credits hold the same value as cash in a user's DoorDash account, but they can only be utilized for DoorDash orders. It is important to note that DoorDash credits do not have an expiration date, so it is advisable to utilize them promptly to avoid forgetting about their existence.
10. Cryptocurrency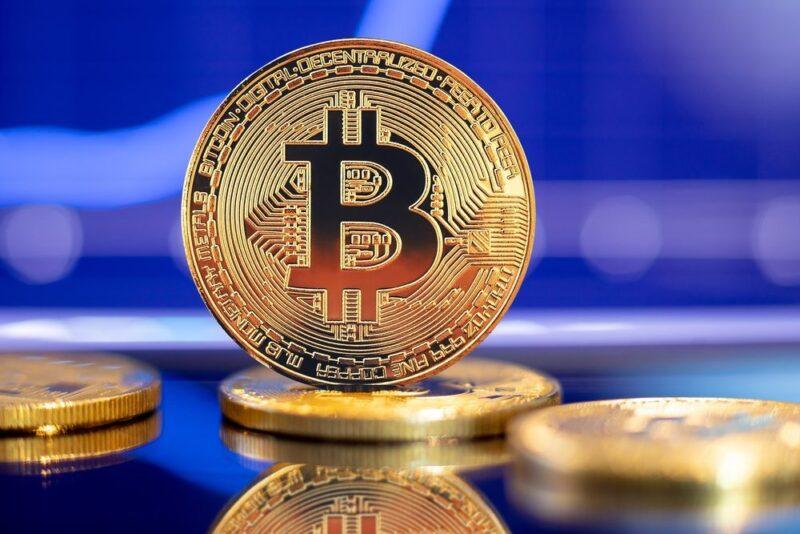 DoorDash has formed a collaboration with BlockFi, enabling customers to utilize popular cryptocurrencies like Bitcoin (BTC) or Ethereum (ETH) for payments.
During the checkout process, customers can opt for the Bitcoin/Ethereum payment option and specify the desired amount. Once BlockFi verifies and registers the transaction, customers can proceed to click Complete Payment to finalize the transaction.
Buy Now Pay Later Options for DoorDash
DoorDash understands the importance of flexible payment options, which is why they've partnered with trusted providers like Afterpay, Sezzle, and Zip to offer convenient buy now, pay later solutions. Let's take a quick overview for each option: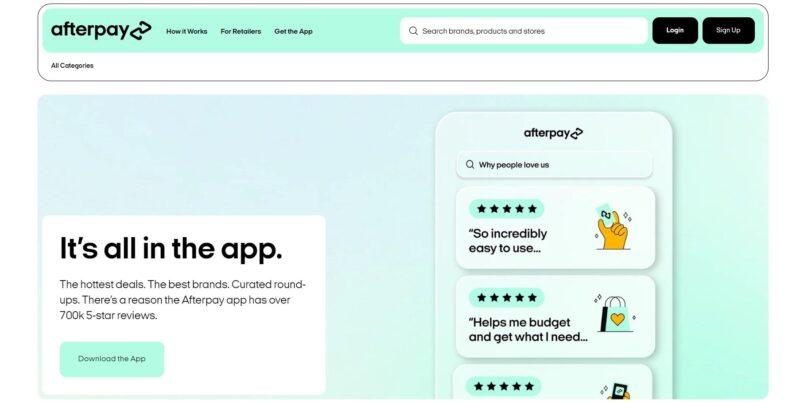 With Afterpay, you can split your payment into four equal, interest-free installments, providing you with added financial flexibility. Plus, there are no interest charges or fees involved. It's a convenient way to manage your budget while savoring the DoorDash experience. Afterpay allows you to make purchases from the DoorDash online store and defer payment to a later date. Here's how it works:
Step 1️. Add the desired items to your cart and click on Checkout.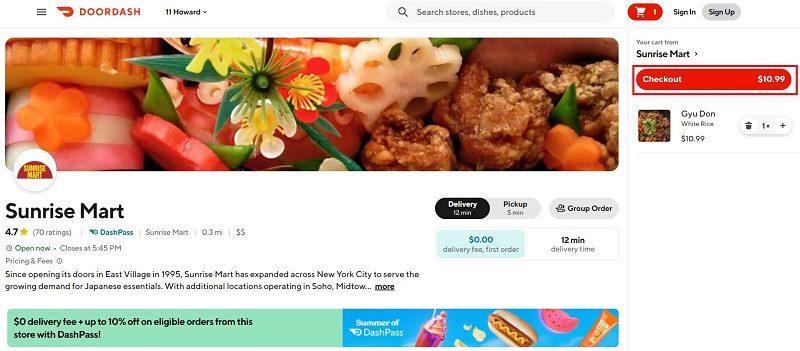 Step 2. Sign up for a new Afterpay account or use your existing one.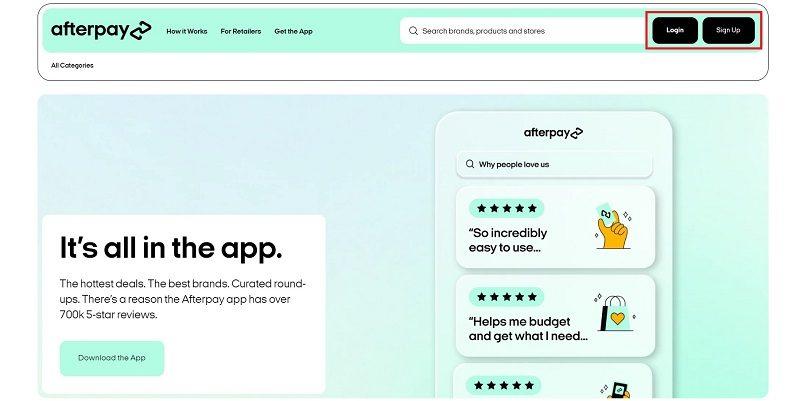 Step 3. Under Payment details option, select Afterpay as your payment option.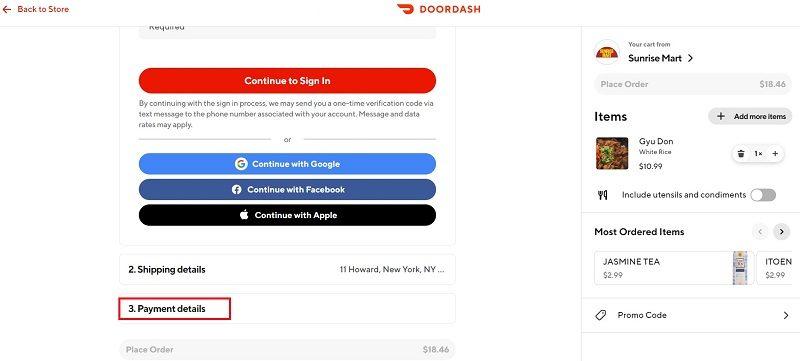 Step 4. Once approved, DoorDash will promptly dispatch your order, and you can enjoy your meals without delay.

By using Sezzle, you can enjoy your DoorDash meals immediately while spreading out the payments, ensuring greater convenience and control over your expenses. To make your DoorDash purchases more manageable, Sezzle offers a buy now, pay later option. Here's how it works:
Step 1️. Download the Sezzle App onto your device.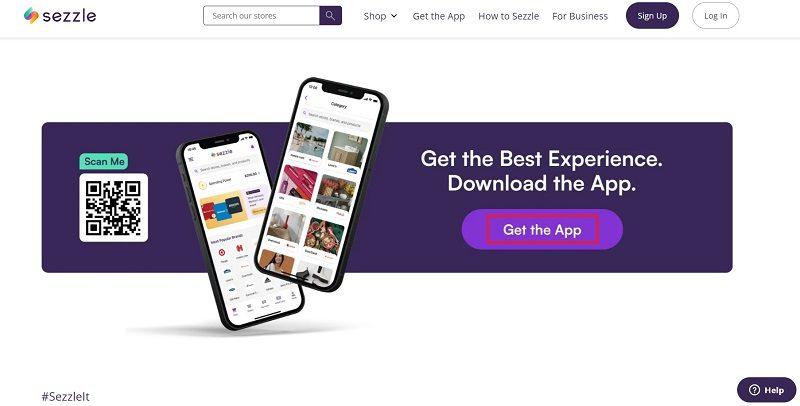 Step 2. Search for and select DoorDash within the app.
Step 3. Choose the Pay with Sezzle option under Payment details at Checkout after adding items in DoorDash cart.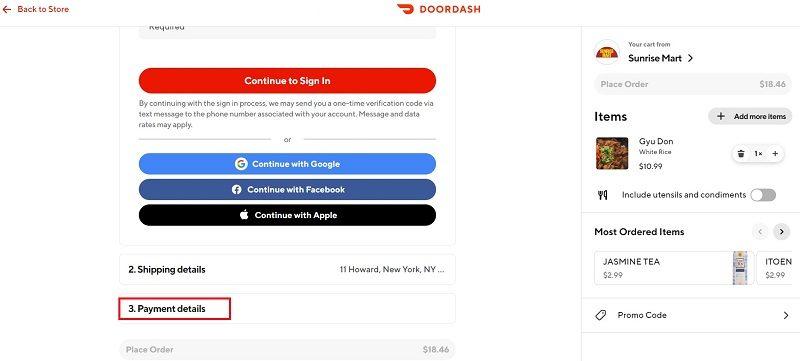 Step 4. Your DoorDash purchase will be divided into four interest-free payments over a span of six weeks.
Also Read: 18 Cheapest Food Delivery Apps in India to Order Food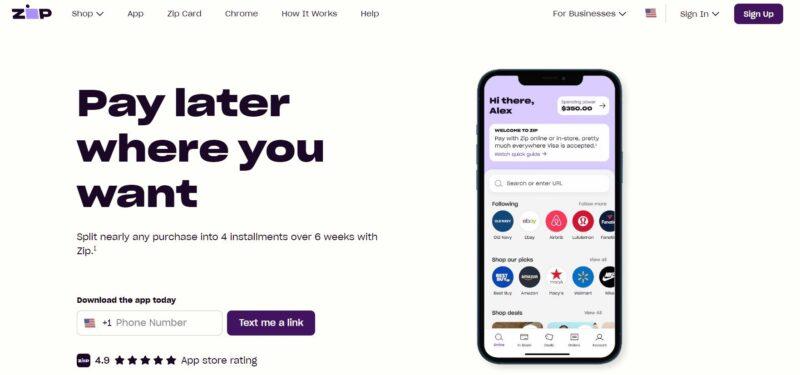 Zip offers another appealing buy now, pay later option for DoorDash. Zip's payment solution allows you to enjoy DoorDash now and pay later, making it easier to manage your expenses without the burden of immediate full payment. Here's how to use Zip at checkout:
Step 1️. Download the Zip app to your mobile device.

Step 2. Search for DoorDash within the Zip app and tap on it.
Step 3. Add your favorite items to your cart in DoorDash and select Pay with Zip under Payment details during checkout.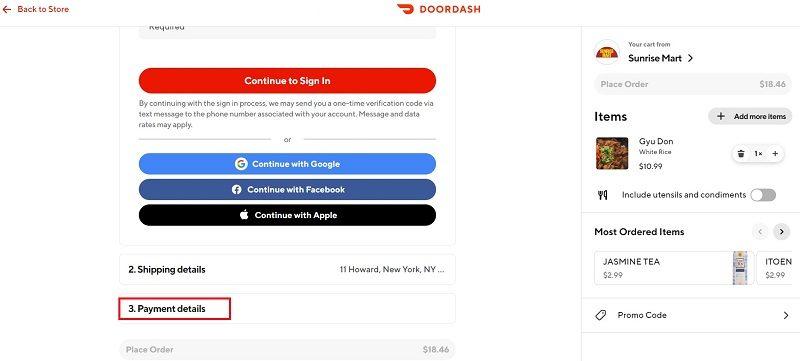 Step 4. Your purchase will be split into four installments over a period of six weeks.
How to Add DoorDash Payment Methods?
Adding a payment method to your DoorDash account is a straightforward process that can be done with minimal effort. If you have the DoorDash app installed on your smartphone, begin by opening the app and accessing your account. If you don't have the app, you can easily add a payment method by logging in to your DoorDash account using a laptop or desktop computer.
Step 1. Navigate to the Account tab within the DoorDash app or website.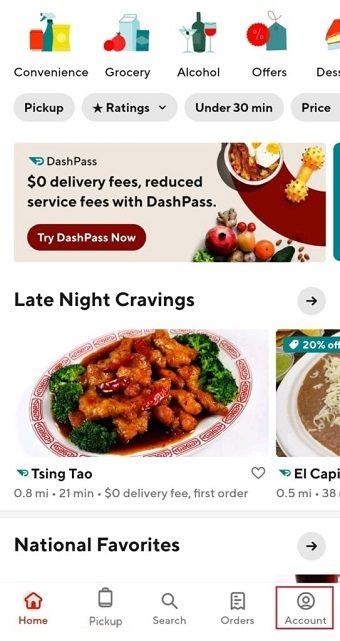 Step 2. Locate the Payment Methods option and select it.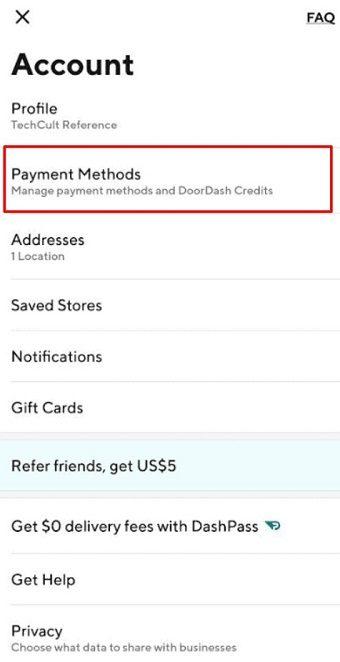 Step 3. Choose the option to add a new payment method, such as a new credit or debit card.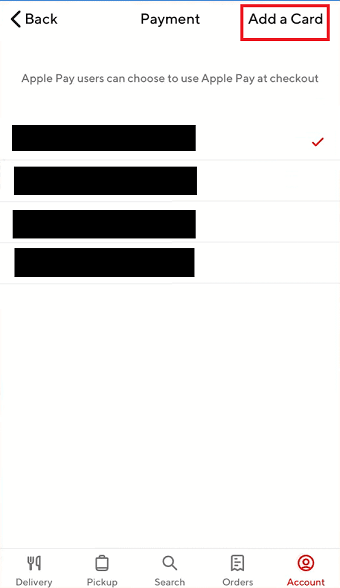 Step 4. Enter the necessary details for your desired payment method, such as credit card information or linking a digital wallet.
Step 5. Once you have entered the required information, be sure to save your changes.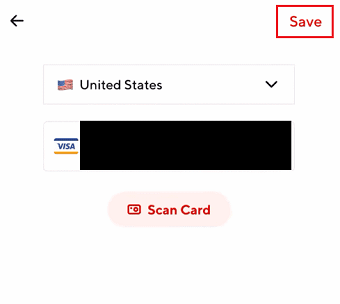 How to Delete DoorDash Payment Methods?
To remove a payment method from your account, follow these steps:
Step 1. Access your saved options under Payment Methods tab.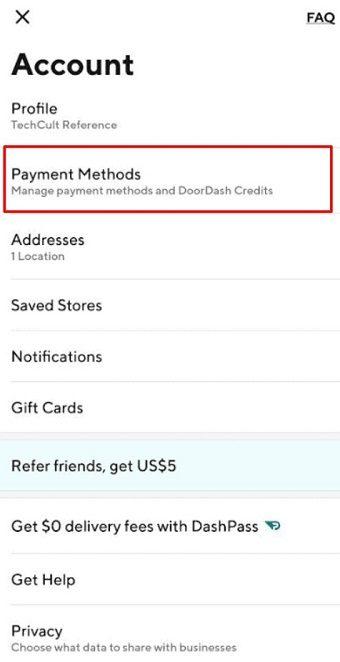 Step 2. Locate the payment method you wish to delete.
Step 3. Swipe left on the payment method.
Step 4. A red Delete button will appear. Tap on it to delete the payment method.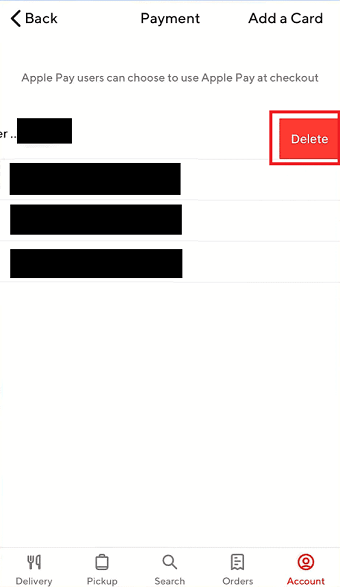 Keep in mind that you must always have at least one default payment option on your account. The default payment method is indicated by a checkmark. If the payment method you want to delete has a checkmark, you won't be able to remove it directly. In such cases, you can work around this limitation by following these additional steps:
Select another card to set as the default payment method.
Once the new card is set as default, you can proceed to swipe left on the previous payment method to delete it.
Can You Use Multiple DoorDash Payment Methods Simultaneously?
The platform's policy allows the use of multiple payment methods for an order, with the exception that two DoorDash payment methods cannot be combined, except for credits. In the case where your DoorDash credits do not cover the entire order amount, you have the option to pay for the remaining balance using any of the available DoorDash payment methods.
Also Read: What is PayPal Key and How to Use it for Online Payments?
How to Switch to Another DoorDash Payment Method?
When creating your DoorDash account, you will usually be required to designate one payment method as the primary option for each delivery. If you only have a single payment method, it will automatically be set as the primary one. However, if you have multiple payment options linked to your account, you may need to modify your primary payment method by following these steps:
Step 1. Go to the Account tab.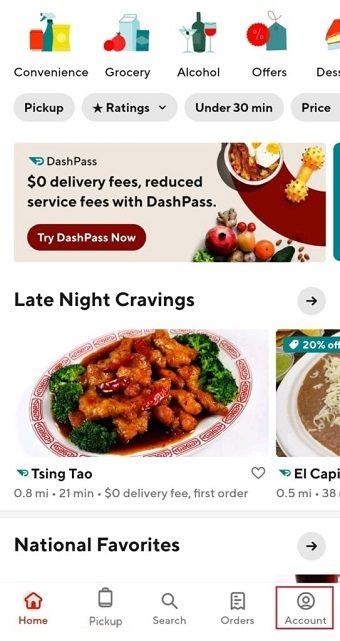 Step 2. Navigate to the Payment Methods section.
Step 3. Choose the payment method that you want to set as the default option.
Step 4. Save the changes you have made.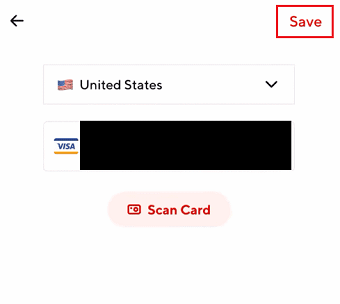 Earn By Time Mode vs. Earn Per Order Mode for Dashers
For Dashers, DoorDash offers two distinct earning modes: Earn by Time and Earn per Order. Let's explore the details of each mode:
1. Earn Per Order Mode: Flexible Earnings Based on Deliveries
In Earn Per Order mode, Dashers receive a fixed payment amount for each completed delivery. The payment is determined by various factors, including distance, time, and the complexity of the order.
2. Earn by Time Mode: Guaranteed Hourly Rate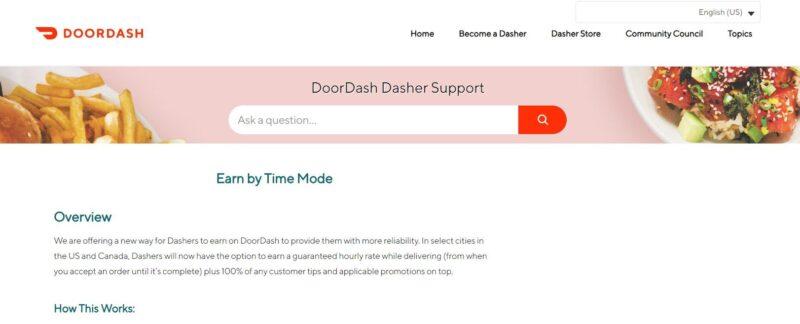 On the other hand, in Earn by Time mode on DoorDash, Dashers have the opportunity to earn a guaranteed hourly rate while delivering, along with 100% of customer tips and applicable promotions. This mode provides more reliability and transparency, allowing Dashers to plan their earnings and have a clearer understanding of their potential income.
Advantages of Earn by Time Mode on DoorDash
On the other hand, DoorDash offers Earn by Time mode for specific reasons. Here are a few benefits:
Increased Order Acceptance: DoorDash aims to incentivize Dashers to accept more orders through Earn by Time mode. By providing a higher guaranteed hourly pay, DoorDash hopes that Dashers will be more inclined to accept back-to-back orders. This can lead to shorter wait times for customers and ensure more efficient delivery operations.
Reliability in Slower Markets: In smaller or medium-sized cities where order volume can be unpredictable, Earn by Time mode offers a level of reliability. Dashers can rely on the guaranteed hourly rate to ensure they don't end up without earnings for the day, even if order volume is lower.
Downsides of Earn by Time Mode on DoorDash
According to one viewpoint, choosing Earn by Time mode might not be the most advantageous option. Here are a couple of reasons why:
Acceptance Requirements: When Dashing under the Earn by Time mode, Dashers are only allowed to reject one order per hour. Rejecting more than one order automatically ends the Dash, requiring Dashers to log back in under the Earn Per Order mode. To maximize earnings on DoorDash, it's important to be selective with the orders you accept.
Complexity and Transparency: Earn by Time mode can be relatively complex compared to Earn Per Order mode. The latter offers a clearer understanding of earnings as you can see the payment amount before accepting an order. Some individuals prefer the straightforward and transparent earnings provided by Earn Per Order mode, as opposed to the potentially confusing payment system in Earn by Time mode.
Also Read: INDMoney Refer and Earn Program: Referral Code Benefits
Is Earn
by

Time Worth It?

Determining whether Earn by Time mode on DoorDash is worth it depends on individual circumstances and preferences. Consider the following questions:

1️. Do you regularly earn more than the guaranteed hourly rate?

2️. Are you in a city with unpredictable order volume or slower markets?

3️. Do you prioritize higher pay potential or guaranteed minimum earnings?

4️. Are you comfortable with the complexities of Earn by Time mode on DoorDash or prefer the transparency of Earn Per Order?

Ultimately, the decision should be based on your earnings history, order volume in your area, and your personal preferences regarding guaranteed pay versus potential higher earnings.

Now that you're aware of all the DoorDash payment methods, you can select the most convenient option for your needs. If you're a Dasher, you have the flexibility to choose between the Earn by Time and Earn per Order modes based on your comfort. If you have any additional queries or suggestions, please feel free to share them in the comments section.