Since its inception, Groww has been committed to continuous growth, taking feedback about customer preferences seriously to improve its services. The company has developed its own trading platform, which delivers a smooth journey for its investors. By aiding individuals in making informed decisions, Groww empowers investors to navigate the intricate world of the stock market with confidence. Since the introduction of this service, majority of the users express an interest in putting their money in its shares. This article will assist you with investing in Groww stocks and inform you about its prices and features for a seamless trading experience.
All About Groww Stocks: Pricing and Features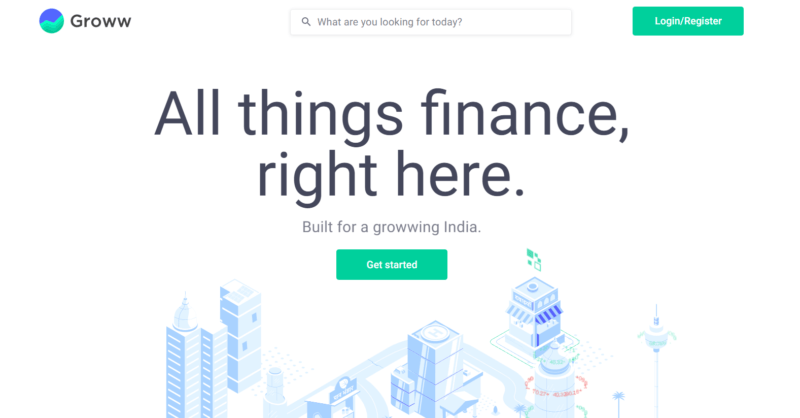 Based in Bangalore, Groww is a discount brokerage firm that specializes in providing online investment services for Equity, IPOs, and Direct Mutual Funds. It operates under the name Nextbillion Technology Private Limited and holds registration with SEBI as a stockbroker. As a member of both NSE and BSE, Groww offers a comprehensive range of investment opportunities.
Originating in 2016, Groww initially focused on offering a platform for investing in direct mutual funds. However, in the mid-2020s, the company extended its portfolio to include Equity trading. Alongside these services, customers can also engage in Digital Gold, US Stock trading, and Fixed Deposits through Groww.
Distinguished as one of India's rapidly expanding platforms, Groww boasts an impressive customer base of over 20 million users as of 2023. Notably, it maintains an outstanding reputation with a high rating of 4.4 and 4.3 on the Google Play Store and App Store respectively.
Operated online, Groww sets itself apart from full-service brokers by not offering advisory tips, recommendations, or research services. Instead, the platform provides a wealth of educational resources, such as free eBooks and informative blogs. These resources empower investors, particularly beginners, with the knowledge needed to comprehend stock market trading and make well-informed investment choices.
Groww Stock Trading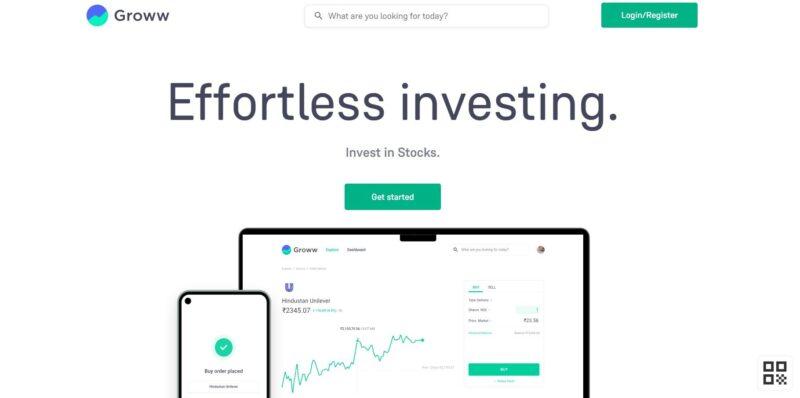 Regarding stocks, Groww equips investors with comprehensive company insights encompassing financial performance, shareholding trends, peer comparisons, and more, conveniently consolidated in one place. Although Groww refrains from providing stock recommendations, it does provide intelligent filters like top gainers, facilitating investors in conducting thorough stock analyses to help in making informed decisions.
Mutual fund information comprises performance graphs for various time frames, detailed fund summaries, historical returns, a returns calculator, and comparative evaluations against peers. The platform further provides data on holdings, sector distribution diagrams, and a pros-and-cons list. The investment process is straightforward, allowing users to select diverse investment durations for options like Systematic Investment Plans (SIPs), coupled with investment amount flexibility.
Diverse investment avenues are offered by Groww, including the option to invest through UPI, NEFT, and net banking methods. The app offers four primary categories for investment:
Mutual Funds
Stocks
Fixed Deposits (FD)
Loans
Also Read: Groww Review (2023): Good, Bad, or Ugly?
Groww Stock Trading Platforms
Groww offers a versatile trading experience to its users through both its mobile app and web platform. Investors can seamlessly switch between these options while conducting their transactions.
1. Mobile App
The mobile trading platform offered by Groww empowers users to engage in trading activities at their convenience, irrespective of their location. This service comes at no cost to customers and facilitates investments in Equity and Mutual Funds. With a strong emphasis on security, the Groww app provides a range of features such as comprehensive price movement charts including line and candlestick formats, hassle-free one-click buy/sell functionality, educational content through free videos catering to stock investment novices, and in-depth information about various companies.
2. Website Version
The web-based trading platform of Groww provides customers with a rewarding online trading journey. This platform enables clients to delve into stocks, mutual funds, and digital gold, while also enabling them to place orders, monitor transactions, and participate in IPO investments. The website is a repository of valuable resources including Ebooks and blogs, offering both educational insights and general knowledge concerning the stock markets.
How to Open Account on Groww Stocks?
Step 1: Download the Groww application or access the Groww website.
Step 2: Register using your email address and mobile number.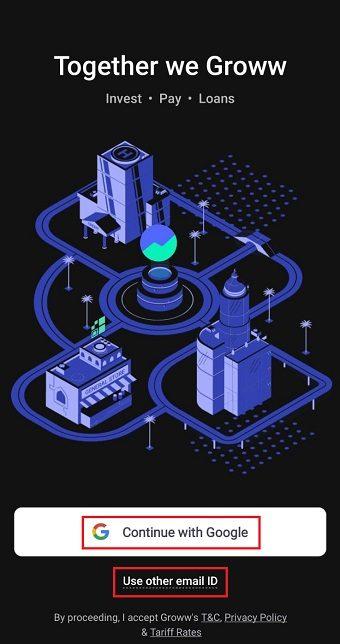 Step 3: Verify your mobile number by entering the received OTP.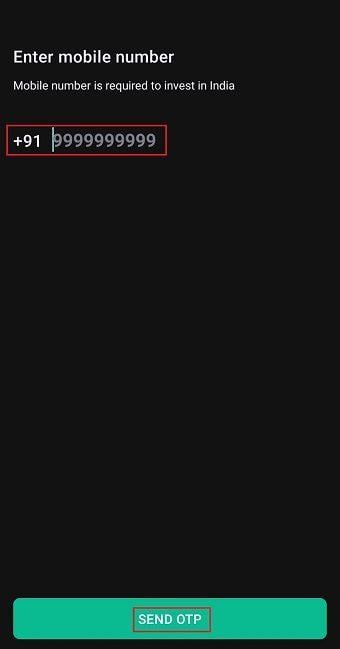 Step 4: Provide your PAN number to confirm your identity.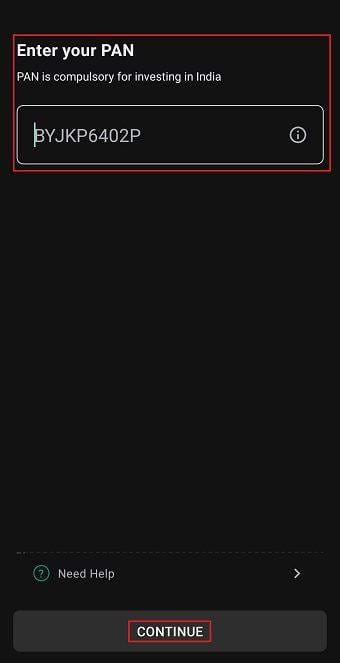 Step 5: Enter your banking details including the IFSC code and account number. Confirm and verify the provided bank details.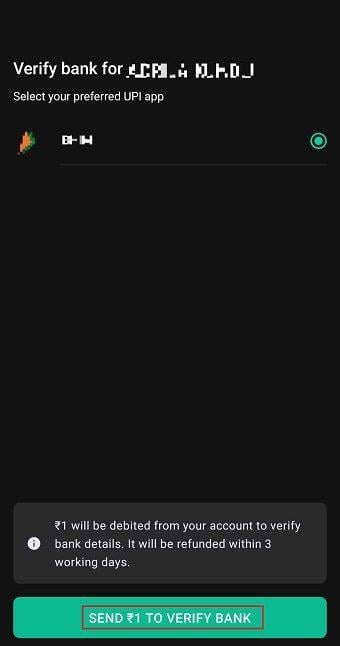 Step 6: Review the information regarding applicable charges, and if in agreement, proceed by checking the tick box.
Step 7: Enter your occupation, income details, names of parents, and tap on Proceed to finalize the KYC procedure.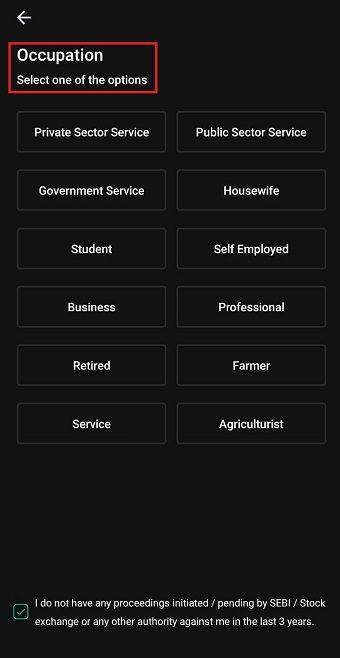 Step 8: Choose your level of trading experience from the provided options and tap on Proceed.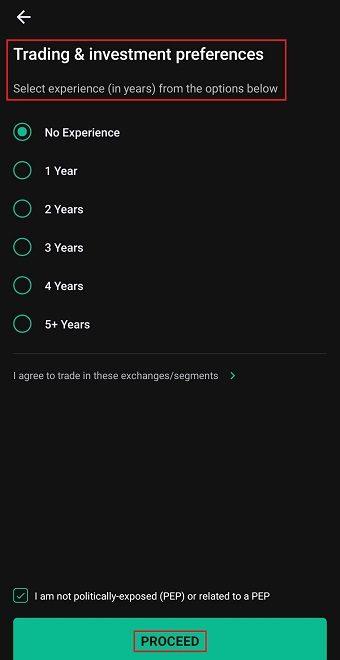 Step 9: Tap on Proceed for KYC to upload the documents on DigiLocker.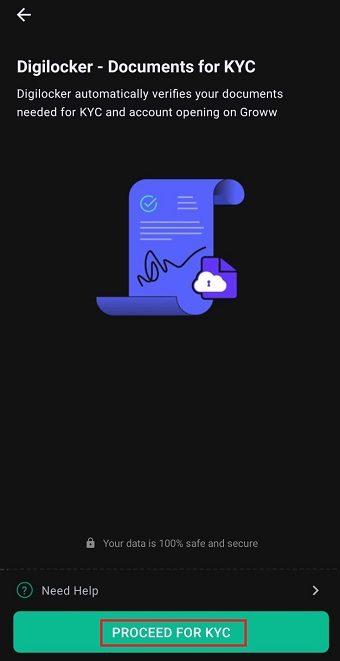 Step 10: Create your signature on white paper using dark ink, take a photo of it, and upload it. Utilize your Aadhar for e-Signature on the account opening form.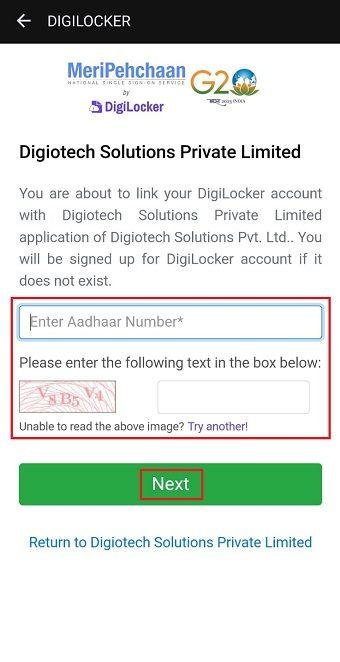 Step 11: Enter the OTP received on your linked mobile number for verification.
Step 12: Read and follow the instructions on the account opening form, then tap on Sign Now.
Step 13: Input your Aadhar number on the NSDL E-sign service portal and request an OTP.
Step 14: Complete the account opening process by entering the OTP.
The account activation typically occurs within a few hours once document verification is completed by the broker.
Note: If your mobile number is not connected to your Aadhaar number, you have the option to provide an Aadhaar number that is linked to an available mobile number. This will allow you to receive the OTP required for e-signing. Alternatively, if this isn't possible, you'll need to send us a properly signed physical form for the purpose of trading and demat account opening.
Also Read: How to Use Groww App?
Features of Groww Stocks App
Access to zero-commission direct mutual funds.
Each trade incurring a maximum brokerage fee of Rs. 20.
Quick and paperless online account registration process.
Swift order placement, ensuring no missed market opportunities.
Educational blogs and eBooks to enhance customer awareness.
Utilization of advanced charts and tools for well-informed decisions.
Option to switch from external regular mutual funds to direct ones with a single tap.
Diversified investment choices including US Stocks, Digital Gold, and Corporate FDs.
Easy access to upcoming IPO tracking and timely bidding placement.
Create personalized watchlists on the Groww app to monitor preferred stock prices.
Follow stock prices for a span of 10 years.
Stay informed about stock-related news and events.
Access comprehensive stock fundamentals, including P&L and Balance Sheet.
Receive daily market updates such as Top gainers and Top losers.
Tailor notification preferences for frequency and mode.
Obtain various reports like capital gain taxes and transaction history.
Utilize built-in calculators like SIP and lumpsum calculators.
Types of Orders on Groww
Groww provides support for the following order types:
Market Order: This type of order allows an immediate buy or sell action for a stock. However, the execution will take place at or around the ask price (for buying) or the current bid (for selling).
Limit Order: With a limit order, you can set a specific price for buying or selling a stock. The execution will only occur at your defined price or a more favorable one for buying, and at your defined price or a higher one for selling.
Trading Timings for Groww Stocks
There are three trading timings available for Groww stocks:
Pre-market Session: This session spans from 9:00 AM to 9:15 AM.
Normal Trading Hours: The primary trading session takes place between 9:15 AM and 3:30 PM.
Post-market Session: The post-market session occurs from 3:40 PM to 4:00 PM.
Groww Stock Price and Charges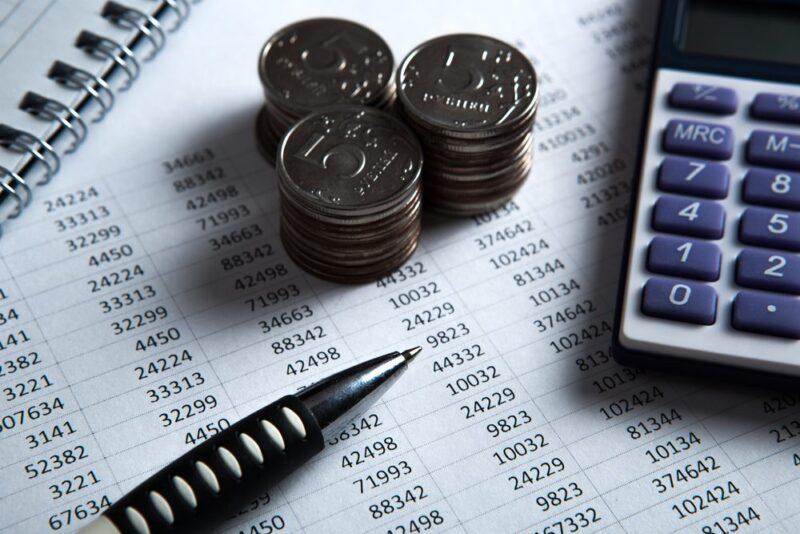 Opening an account with Groww is entirely cost-free, and there are no maintenance charges involved. To initiate a trading and Demat account with Groww, you have the option of either downloading the Groww mobile app or completing the registration process on their official website.
Regarding the costs associated with investing through Groww:
For Equity Delivery: You will be charged either Rs. 20 or 0.05% per executed order, whichever amount is lower.
Equity Intraday: The charge is Rs. 20 or 0.05% per executed order, whichever is lesser.
DP Charges: Buy order is without cost on Groww, while selling incurs a charge of Rs. 8 plus Rs. 5.50 (CDSL charges) per ISIN each day, irrespective of the quantity sold.
Futures & Options Brokerage: The fee is a flat Rs. 20 per executed order.
Pledge Orders: These do not incur any charges. However, for unpledging, there is a charge of Rs. 20 per ISIN per request.
Automatic Square-Off Fees: For intraday positions left open by the system, Groww stock prices amount to Rs. 50 per position.
Physical Delivery of Derivatives: Rs. 20 per executed transaction.
Securities Transaction Tax (STT): The fee for equity delivery is 0.1% of the order amount, while for equity intraday, it is 0.025% of the order amount.
Stamp Duty: The maximum value varies by state but does not exceed 0.018%.
In the case of failure to deliver a stock (not in demat) during an auction, the penalty will be charged as per the actual exchange regulations. For negative balances in Groww accounts, a simple interest of 0.045% per day will be applied, compounded on a monthly basis. Additionally, there will be an 18% GST applied to brokerage, DP charges, exchange transaction charges, SEBI turnover charges, and auto square-off charges.
Groww Stocks Margin Exposure
The intraday trading margin on Groww is set at a maximum of 20% of the trade value, allowing for leverage of up to 5 times, depending on the specific stock. For Groww's Futures and Options (F&O) intraday trading, a margin of 1.3 times is provided for Equity, Currency, and Commodity trading across BSE, NSE, and MCX. It's important to note that there are no extra margins given for Groww F&O positions held overnight or for equity delivery trades.
| | | |
| --- | --- | --- |
| Segment | Margin | Leverage |
| Equity Delivery | 100% of trade value | 1x |
| Equity Intraday | Up to 20% of trade value | 5x |
| F&O (Equity, Currency and Commodities) | 100% of NRML margin (Span + Exposure) | 1x |
How to Transfer Shares in Groww from Other Stockbrokers?
To initiate the process of transferring your shares from another stockbroker to Groww, follow these steps on the CDSL India web platform:
Step 1: Access the CDSL India website and click on the Login button. Proceed to register if you don't have an account.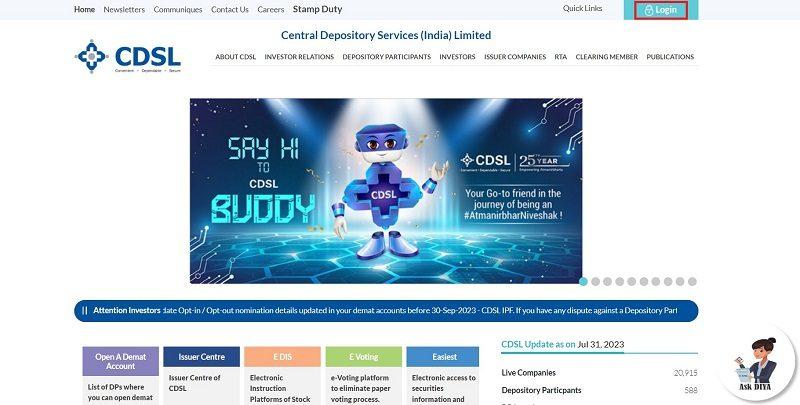 Step 2: Provide the DP ID and Client ID that you received from your external broker. The first eight digits of your DEMAT account represent the DP ID, while the subsequent eight digits are your client ID.
Step 3: An OTP will be sent to your registered mobile number. Enter this OTP to verify your identity.
Step 4: Fill in the required details in the subsequent window and proceed. You'll be prompted to enter the Groww demat number and other necessary information.
Step 5: If you hold shares with multiple brokers, you can add them during this process.
Step 6: Once the details are entered, continue, and the brokers involved will cross-verify the provided information.
Step 7: After successful verification, you will receive an email containing your login credentials.
With these steps completed, your registration for transferring Groww stocks will be finalized.
Groww Stocks Pros
Flat brokerage of Rs. 20 per trade.
No account opening fee.
No Demat AMC charges.
Instant paperless account initiation.
Online IPO application facility.
Direct Mutual Funds platform for 1.5% extra returns.
Access to SME Share trading.
Groww Stocks Cons
Limited investment options excluding commodities and currency.
No Call and Trade service.
Delivery brokerage not at Zero.
No stock tips, research reports, or recommendations.
Excludes SME share investment (BSE SME, NSE Emerge).
No branch assistance.
Absence of Margin trading and Margin against shares.
Advanced orders like BO, CO, AMO, GTT unavailable.
Trailling stop loss orders missing in Groww app.
Not catering to NRI Trading.
SME IPOs not offered.
Not a 3 in 1 demat account.
Is Groww Stocks Safe for Trading?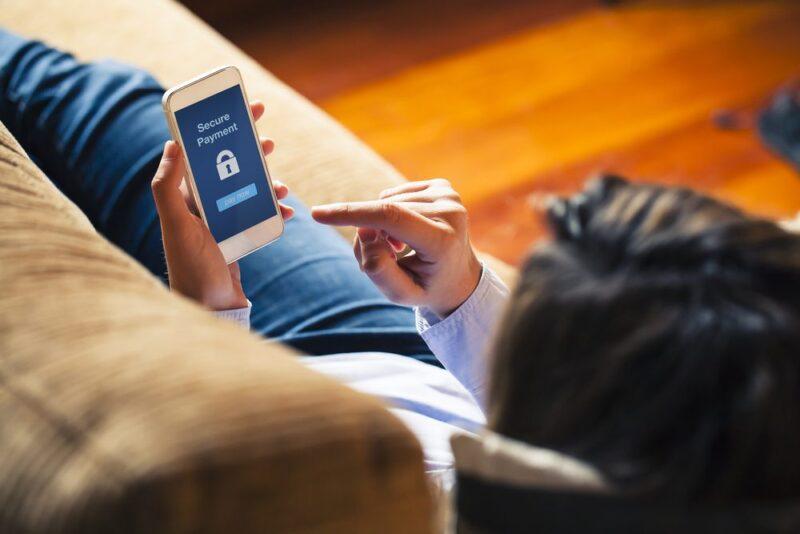 There are numerous reasons why Groww stands out as a secure online investment platform:
1. Stringent Legal Compliance: Groww holds the esteemed status of being a registered CDSL Depository Participant and Stock Broker, sanctioned by the Securities and Exchange Board of India (SEBI). Additionally, it boasts active memberships with prominent stock exchanges such as NSE and BSE. This robust legal foundation ensures the platform's credibility and adherence to regulatory standards, safeguarding investors from unauthorized advisors.
2. Customer-Centric Ethos: At the core of Groww's operations lies an unwavering commitment to prioritizing customers. This customer-first approach is deeply ingrained, with the platform consistently providing a transparent and seamless investment experience. The platform's dedication to service quality further fortifies the safety of the investment medium it offers.
3. Simplified Pricing Framework: Groww adopts a straightforward approach to pricing, with a single brokerage rate applicable to all customers. This simplicity eliminates operational uncertainties and hidden charges, fostering clarity and trust between the platform and its users.
4. Unwavering Transparency: Transparency is a fundamental principle that resonates throughout Groww's operations. The platform's unwavering commitment to transparency stems from the recognition that investors seek reliability in an investment platform. By delivering a trustworthy service that refrains from making false promises, Groww meets this critical need for a secure investment environment.
5. Robust Security Measures: Prioritizing the security of customer data is paramount at Groww. To ensure this, the platform employs robust encryption protocols that shield sensitive information, transactions, and investment details from potential threats. Groww ensures safety and security through the implementation of 128-bit encryption measures. This multi-layered security infrastructure instills confidence in users, assuring them of the safety of their financial activities.
6. Upholding Integrity: Groww's foundation is built on a bedrock of integrity. Recognizing the lack of honest investment platforms, the creators of Groww diligently crafted a solution to bridge this gap. Their commitment to honesty and transparency empowers investors, regardless of their experience level, to confidently pursue their financial goals through a platform that is committed to ethical practices.
7. Resolute Privacy Policy: The platform's privacy policy is straightforward and direct in its promise to maintain the confidentiality, security, and purity of each user's data. Groww's dedicated effort to securely process, store, and protect customer information underscores its commitment to preserving user privacy.
8. Widespread Trust: Gaining trust in an era rife with online uncertainties is no small feat. Yet, from its inception, Groww has managed to cultivate trust among its users. What started with a handful of customers quickly burgeoned into a community of millions who wholeheartedly rely on Groww to invest their hard-earned money, a testament to the platform's unmatched and honest services.
9. Fingerprint Scanner Unlocking: Similar to contemporary payment applications, the primary secure and user-friendly attribute is the utilization of the device's fingerprint scanner for a secure app login. This functionality guarantees top-notch security and concurrently eliminates the need for users to recall their usernames and passwords during each login attempt. Furthermore, it provides the assurance that in the event of device misplacement, unauthorized entry remains prohibited.
Also Read: Is it Safe to Invest through Groww App?
Groww Stocks play a significant role in the vast world of investments. With its user-friendly platform, comprehensive tools and pricing structure, the app is one of the major contenders to facilitate trading in the stock market.
Source: Groww Stocks FAQS