Nowadays, people prefer cards and cashless transactions instead of carrying banknotes. However, with so many options available, it is quite difficult to choose a credit card that suits your needs. The SBI SimplyCLICK Credit Card is designed for individuals who shop online frequently. It is an excellent option for those who want lucrative rewards with low annual fee. In this article, we have provided a comprehensive review of contactless SimplyCLICK SBI card and its features, so that you can take a well-informed decision.
What does Contactless Payment mean?
Contactless payment, also known as touchless payment, pertains to a method of payment that does not require physical contact between the payment card and the point-of-sale system. This payment method utilizes credit, debit, or gift cards equipped with the necessary technology. By employing radio frequency identification (RFID) and near-field communication (NFC), contactless-enabled cards enable seamless transaction processing whenever feasible.
Contactless payment serves as an alternative to traditional methods such as card swiping or insertion into a terminal. It offers a swift, convenient, and reasonably secure means of payment for both cardholders and merchants alike.
All About Contactless SimplyCLICK SBI Card
The State Bank of India (SBI) is India's largest nationalized bank. To ease the lives of its customers, it offers a variety of credit cards. One of its best-selling products is the SBI SimplyCLICK Credit Card. It's a fantastic choice for those seeking decent rewards across various expenses while keeping annual fees to a minimum.
This card offers 5X points on additional online purchases made with any retailer, which is really useful. If you're in search of a rewards credit card with a low annual fee, this is a great option. With this card, users have the opportunity to earn SimplyCLICK SBI card reward points on all their purchases, with additional benefits for online spending and even better rewards when shopping with SBI Card's exclusive partners. SimplyCLICK has an attractive design with a bottle green colour and geometric elements.
SimplyCLICK SBI Card Eligibility
All salaried professionals are eligible to apply for the SBI SimplyCLICK Credit Card, despite the fact that SBI Card has not made the qualifying requirements public.
Salaried applicant
Age – between 21 and 55 years old
Monthly income > 20000 rupees
Self-employed applicant
Age – between 21 and 40 years old
Monthly income > 30000 rupees
Also Read: How to Block SBI Credit Card? Step by Step Guide
How to Apply for Contactless SimplyCLICK SBI Card?
To determine if you meet the requirements to apply for the card on the SBI website, please follow the steps outlined below.
Step 1. Ensure that your age falls within the specified range of 21 to 70 years.
Step 2. Verify that you are either employed with a regular salary or self-employed.
Step 3. Upon accessing the SBI website, a list of available credit cards will be displayed.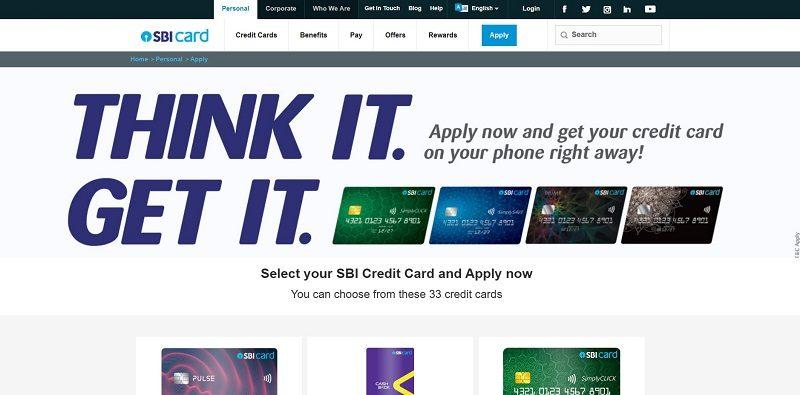 Step 4. If you are eligible for the SimplyCLICK SBI card, it will be included in the list.
Step 5. Locate the card and click on the Apply Now button under it.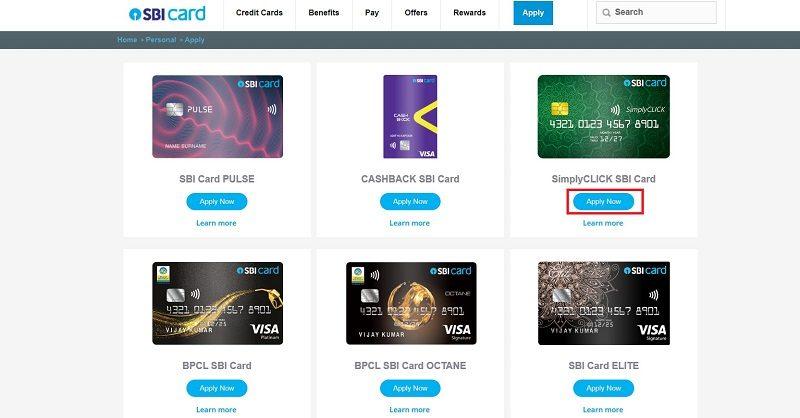 Step 6. Proceed with the application process to apply for the card, by providing the information as asked.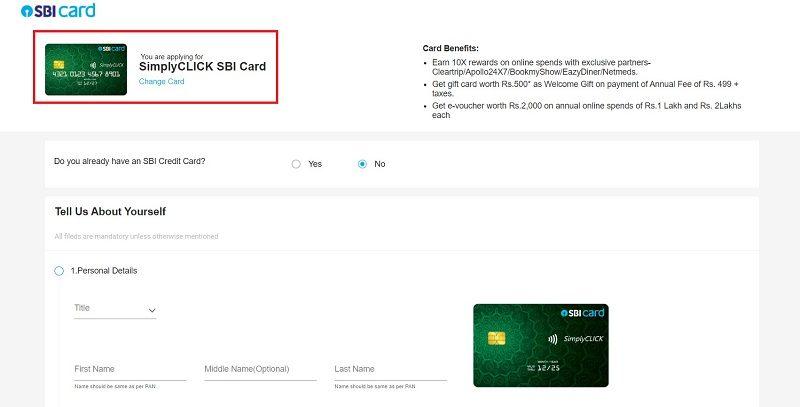 Please note that this information is subject to change, and it's always recommended to visit the SBI website for the most accurate and up-to-date details regarding credit card eligibility and application procedures.
Documents Required to Apply for the Card
Identity proof, like PAN card, voter ID, Aadhaar card, and driver's license (any one of these documents is required)
Address proof includes a passport, driver's license, utility bill, and gas bill (any one of these documents is required)
Income proof includes ITR forms, bank statements, and pay stubs (last 2 months)
Bank statement
Coloured passport-size photos
Features of SimplyCLICK SBI Card
1. Contactless Transaction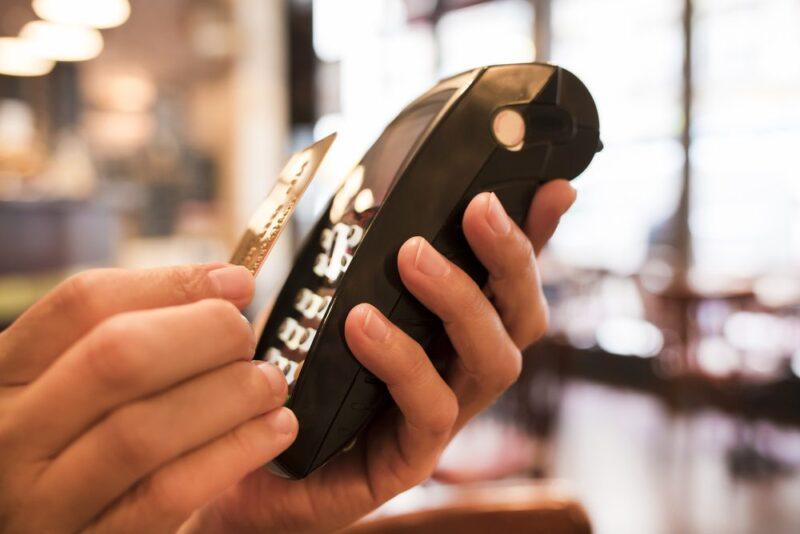 Experience the convenience of daily purchases with the SimplyCLICK SBI Card. By simply waving your card at a secure reader, you can swiftly and easily complete transactions without the hassle of handing over your card or searching for cash.
2. Increased Security
This contactless feature not only saves time but also enhances security. With the card always in your hand during contactless transactions, the risk of card loss and fraud due to skimming is significantly reduced. Even if you accidentally wave the card multiple times, the unique security key feature of Visa payWave ensures that only one transaction is processed, ensuring a more secure experience.
3. Global Acceptance
The benefits of the SimplyCLICK SBI Card extend worldwide, as it is accepted at over 24 million outlets globally, including 325,000 outlets within India. Whether you're shopping locally or abroad, you can use your card to make payments at any establishment that accepts Visa or MasterCard.
4. Add-on Cards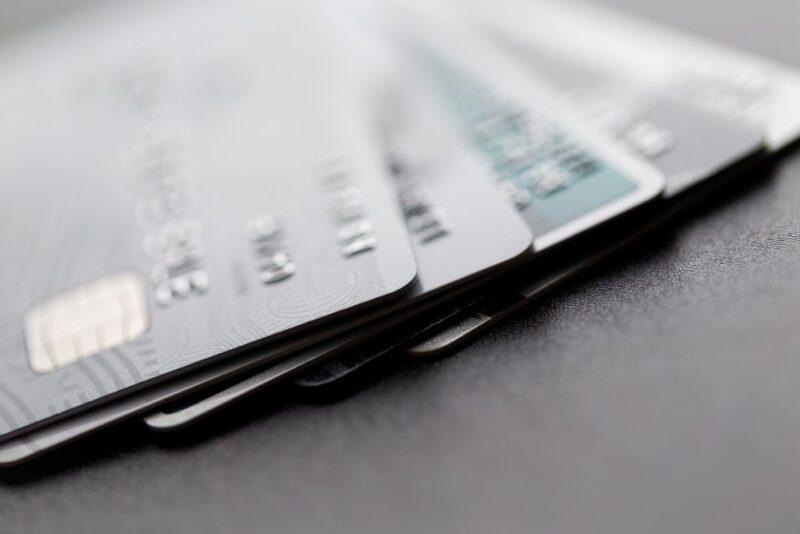 Empower your family by providing them with add-on cards for your SimplyCLICK SBI Card. Parents, spouses, children, or siblings above the age of 18 can enjoy the convenience and benefits of their own card.
5. Easy Cash Withdrawal
Access cash conveniently from over 1 million Visa or MasterCard ATMs worldwide using your SimplyCLICK SBI Card. Whether you're traveling or in need of immediate funds, you can withdraw cash easily.
6. Utility Bill Payment
Make your utility bill payments hassle-free with the Easy Bill Pay facility on your SimplyCLICK SBI Card. Pay your electricity, telephone, mobile, and other utility bills quickly and securely using this convenient service.
7. Balance Transfer on EMI
Save money while managing your credit card dues with the Balance Transfer on EMI feature. Transfer the outstanding balance from your other bank's credit cards to your SimplyCLICK SBI Card and benefit from a lower rate of interest. You can repay the transferred amount in easy EMIs, providing you with financial flexibility and savings. Visit SBI website and log in with your user ID and password to take advantage of this service.
8. Flexipay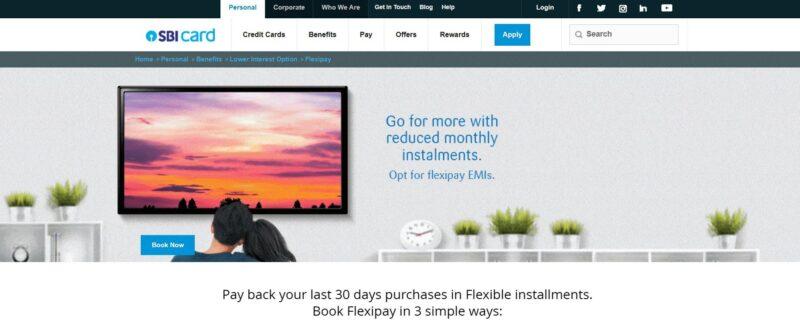 With Flexipay, you can convert your transactions into easy monthly installments. For purchases of Rs. 2,500 or more made using your SimplyCLICK SBI Card, you can log in to the SBI Card website within 30 days of the purchase and convert it into Flexipay, making it more convenient to manage your expenses.
9. Easy Money
Using this facility, contactless SimplyCLICK SBI Card holders can get a cheque or draft against their cash limit delivered to their addresses.
Also Read: 7 Best SBI Credit Cards In India Review 2023
Benefits of Contactless SimplyCLICK SBI Card
SimplyCLICK SBI Credit Cards offer a convenient contactless payment feature that can be used for transactions on the go, making it particularly useful for purchasing metro and local train tickets.
If you don't qualify for premium SBI cards like ELITE and PRIME, the SimplyCLICK SBI Credit Card is a great choice. It has a very high approval rate, and unless you have a poor credit history, your application is unlikely to be denied.
1. Log-in Gift
Receive an Amazon gift card valued at Rs. 500 when you pay the Annual Fee of Rs. 499 + taxes.
An eligible year, as defined for this Offer, refers to the year in which the cardholder pays the fee. For example, if a card account is opened on June 1, 2015, the eligible year would be from June 1, 2015, to May 31, 2016.
All SimplyCLICK SBI cardholders who are eligible will receive an Amazon voucher worth Rs. 500. The voucher code will be sent to the customer's registered mobile number within 30 days after the payment of the Rs. 499 membership fee.
It is important to note that the customer's account must be in good standing in order to be eligible for the gift. This means that the credit card should not be suspended, blocked, or inactive for any reason in order to qualify for the gifts offered under this Program.
The validity period of the Gift Vouchers will be 12 months from the date they are added to the customer's Amazon Pay account.
The voucher cannot be redeemed partially or converted into cash under any circumstances.
2. Online Shopping Rewards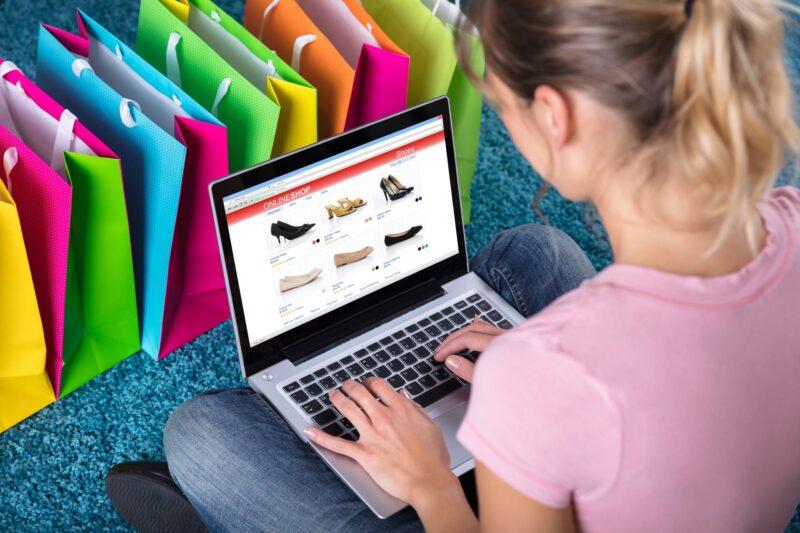 Earn 10 times the SimplyCLICK SBI card reward points when you make online purchases with exclusive partners of SBI, such as Apollo24X7, BookMyShow, Cleartrip, Eazydiner, and Netmeds.
For all other online purchases, you will earn 5 times the reward points. And for any other type of purchase, you will earn 1 Reward Point for every Rs. 100 spent.
This offer is valid only when you make payments in Indian Rupees using the SimplyCLICK SBI Card.
Please note that utility bill payments made using the SimplyCLICK SBI Card on the SBI Card website or mobile app will not accrue 5 times the SimplyCLICK SBI card reward points.
You can redeem your Credit Card reward points for e-Gift Vouchers from our SimplyCLICK Partners available in the Rewards Catalogue.
Cash advances, balance transfers, encashments, Flexipay, and offline fuel transactions are not eligible for the SimplyCLICK SBI card reward points program.
Transactions made on Cleartrip through affiliate channels will not be eligible for the 10 times reward points.
For all other online purchases made outside of our exclusive partner brands, you will earn 5 times the reward points. However, this will be capped at 10,000 SimplyCLICK SBI card reward points per calendar month. After reaching the cap, every Rs.100 spent will earn you 1 reward point.
Note: In certain cases, the identification of eligible and non-eligible transactions for SimplyCLICK SBI card reward points will be done by SBICPSL on a best effort basis.
3. Milestone Rewards
You can earn Cleartrip e-vouchers worth Rs. 2,000 each for online expenditures of Rs. 1 lakh and Rs. 2 lakhs annually.
The coupon can be used for online flight bookings on Cleartrip website or the mobile app, both for domestic and international flights.
The coupon is valid for a single transaction only and cannot be combined with any other existing offers.
If the booking amount is lower than the value of the coupon, the remaining balance will expire and cannot be used for future transactions.
The coupon code will be sent to the Cardholder's registered mobile number or email ID within 30 days of reaching the spending milestone.
The coupon code cannot be applied to flight bookings for infants under 2 years of age.
If the airline cancels the flight or the customer cancels the booking, the coupon code used for the original booking will be reactivated after 24 hours. The customer can then use it for a new flight booking.
If there is a payment failure during the flight booking process, the coupon code will be reactivated within 24 hours. The customer can use it to make a fresh booking.
Cleartrip and SBI Card are not responsible for any loss, theft, or misuse of the coupon code.
The coupon code cannot be replaced, refunded, revalidated, or exchanged for cash.
Cleartrip and SBI Card shall not be held liable for any loss or damage caused by unforeseen circumstances or events beyond their control.
4. Other Benefits
When you purchase gasoline between Rs. 500 and Rs. 3,000, you'll enjoy a 1 percent fuel fee exemption (exclusive of GST and other charges, as applicable).
A surcharge waiver of up to Rs. 100 is applicable per statement cycle for each credit card account.
By spending Rs. 1,00,000 using your SimplyCLICK SBI card, you can have the annual fee of Rs. 499 reversed in the following year.
Remember that each contactless transaction has a maximum limit of Rs. 5,000.
SimplyCLICK SBI Card Limit
The maximum amount you can receive as a cash advance is 80% of your credit limit, with a daily limit of Rs. 12,000. The bank determines your credit limit based on your annual income. Once the card is issued to you, the bank will disclose your credit limit.
SimplyCLICK SBI Card Charges
Type of Charge
Fees
Annual Fee
Rs. 499
Renewal Fee
Rs. 499
Cash Advance Fee
Rs. 500 or 2.5 percent of the transaction value (whichever is higher)
Penalty for Late Payment
●      0 to 500 rupees: NIL

●      500 to 1,000 rupees: Rs. 400

●      1,000 to 10,000 rupees: Rs. 750

●      10,000-25,000 rupees: Rs. 950

●      25,000 to 50,000 rupees: Rs. 1,100

●      50,000 rupees and up: Rs. 1,300

Card Replacement Fee
Rs. 100
Foreign Exchange Transaction Charges

●      3.50 percentage (except for SBI Elite and SBI Aurum credit cards)

●      19.9 percent (SBI Elite and Aurum credit cards)

Cost of Raising Credit Limits
Rs. 200 for each request for an increase.
Overlimit
2.5 percent of the amount exceeding the limit or Rs. 600 (whichever is higher)
How to Pay with Contactless SimplyCLICK SBI Card?
Look: Please locate the Contactless Symbol on the checkout terminal when you are at the store.
Tap: To initiate the payment process, simply tap your contactless card, smartphone, or wearable device on the contactless symbol on the checkout terminal as instructed. You can tap on, above, or below the screen, depending on the terminal's design.
Go: Once you've completed the transaction, your payment will be swiftly and securely processed. Once you receive confirmation of payment, you can continue with your purchase without any further delay.
Also Read: SBI SimplySave Credit Card Review: Benefits, Fees, and Eligibility
How to Pay Contactless SimplyCLICK SBI Card Bill?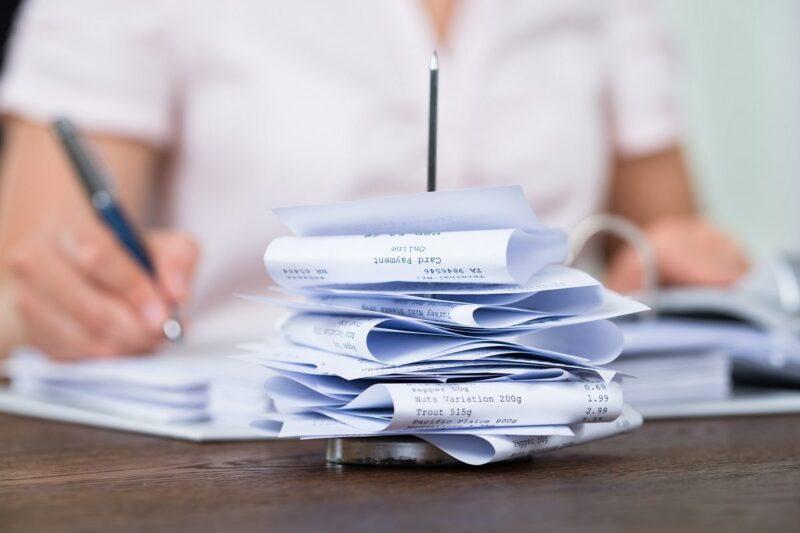 There are multiple options available for paying your SBI credit card bill, both online and offline. For offline payments, you can choose from the following methods:
You can drop your payment at designated drop boxes.
You can make the payment in person at SBI branches.
You can deposit the payment through electronic drop boxes.
You can pay your bill in cash at SBI branches.
You can use SBI ATMs to make the payment.
For online payments, you have the following options:
You can use your bank's net banking facility to make the payment.
You can pay your bill through the SBI Online portal.
You can initiate an NEFT transfer from your bank account to pay the bill.
You can set up an auto debit instruction to automatically deduct the bill amount from your bank account.
You can make the payment using SBI's mobile banking application.
You can use your debit card to pay the bill.
You can use the SBI mobile application to pay your credit card bill.
You can set up electronic clearing services for automatic bill payments.
You can pay your bill through various electronic bill payment platforms.
These payment options provide flexibility and convenience for clearing your SBI credit card dues.
Also Read: How to Pay SBI Credit Card Bill Payment Online
The contactless SimplyCLICK SBI Card is a great choice for online customers. It provides a convenient way for users to enjoy unique payment methods and exclusive benefits with their usual shopping habits.
Source: SimplyCLICK SBI Card